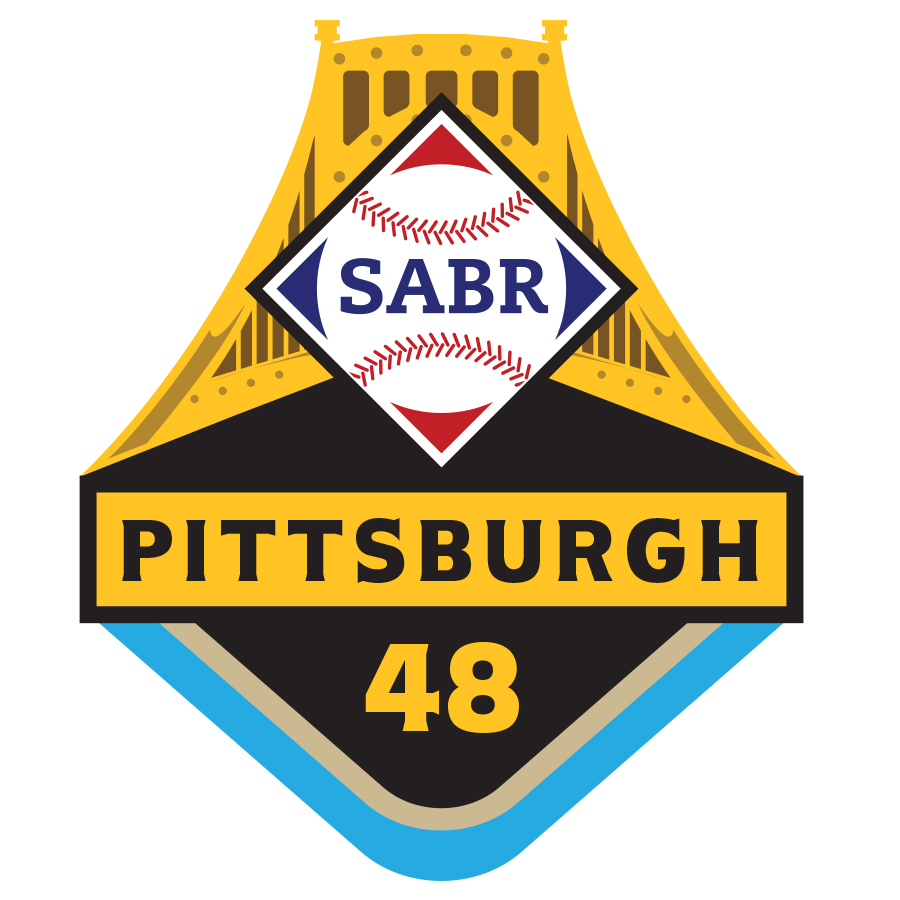 We hope you'll join us for what promises to be a spectacular SABR 48 convention in ths summer of 2018 in Pittsburgh. Conference and hotel registration is now available. Click here for more information on SABR 48 registration rates, all-inclusive packages, and optional sessions. Or click here to register for SABR 48.
The annual SABR convention, which is open to all baseball fans, includes top featured speakers from around the baseball world — front office executives, players, managers, scouts, journalists, historians, and analysts — innovative panel discussions, groundbreaking research presentations, major and minor league games, tours of historic ballparks, the SABR Trivia Contest, the Awards Luncheon, and most of all, the opportunity to make and renew baseball friendships over the course of this exciting and memorable event.
The Wyndham Grand Pittsburgh is conveniently located within walking distance from PNC Park and a light rail station, many downtown cultural amenities, and right across the street from the picturesque 36-acre Point State Park where the three rivers converge.
Visit SABR.org/convention for more information on SABR 48.