---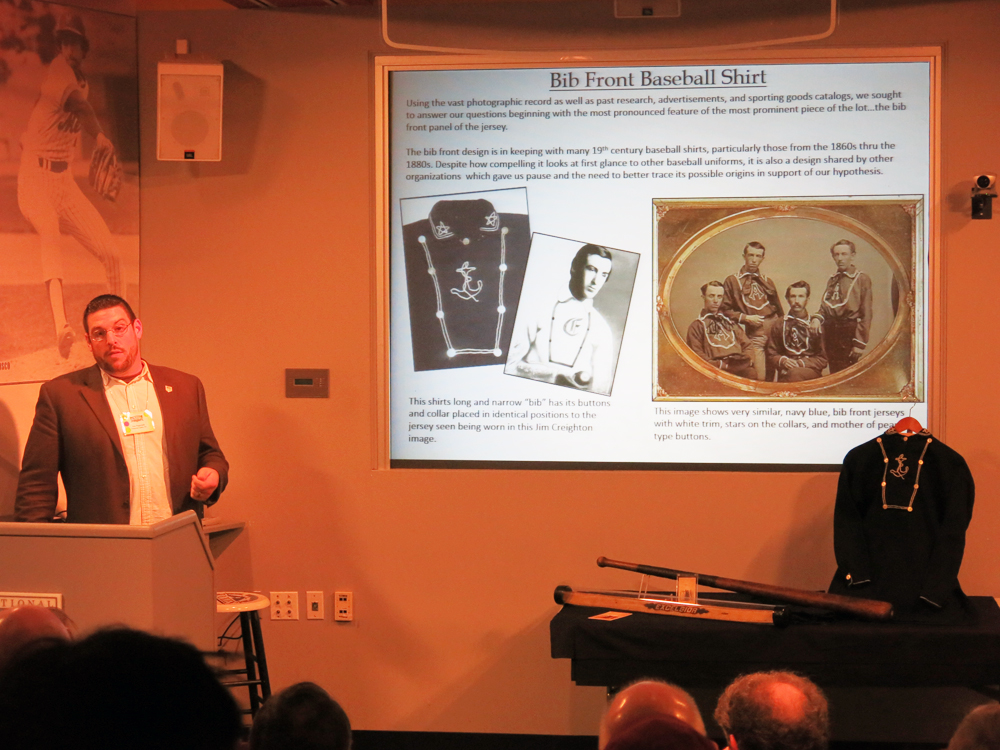 The eighth annual Frederick Ivor-Campbell 19th Century Base Ball Conference took place April 15-16, 2016, at the Baseball Hall of Fame in Cooperstown, New York.
The 2016 conference was highlighted by a keynote address from baseball historian Bill Humber, along with a panel discussion, "Baseball's 19th Century Movers and Shakers" with Bob Bailey, Ralph Carhart, Jerry Casway, and John Thorn; a special presentation by Henry Chadwick Award winner David Nemec ("Evolution of 'Hit by Pitch' and other Research Findings"); a Member Spotlight interview of Eric Miklich by Tom Simon; plus book signings, research presentations, and a welcome dinner.
Here is the list of research presentations:
Mary Ann Barragan, "'Dolly Vardens': The First Paid Professional Baseball Team"
Jonathan Popovich, "19th Century Uniforms: A Case Study"
Mark Souder, "Baseball, Tammany Hall and the Battle of Bull Run"
Frank Helminski, "Baseball Meets the Law in the 19th Century."
Don Jensen, "'Baseball Fans Must Eat': The Life and Times of Harry M. Stevens, Hot Dog King"
Bill Lamb, "A Question of Character: George Davis and The Flora Campbell Affair"
Alan Cohen, "Never on a Sunday: Baseball's Battles with the Blue Laws"
Marty Payne, "More Than a Ballist"
David Kilpatrick, "An October to Remember: The Polo Grounds, 1894"
Mark Brunke, "John C. Keenan, Jack Levy, and the Plausible Migration of Baseball to the Pacific Northwest"
View more photos from the conference below, courtesy of Dixie Tourangeau:
For more information on future conferences, visit SABR.org/ivor-campbell19c or contact Peter Mancuso at peterplus4@earthlink.net.
---
Related links: