Frederick Ivor-Campbell 19th Century Base Ball Conference
The sixth annual Frederick Ivor-Campbell 19th Century Base Ball Conference will be held Friday and Saturday, April 11-12, 2014, at the National Baseball Hall of Fame and Museum in Cooperstown, New York.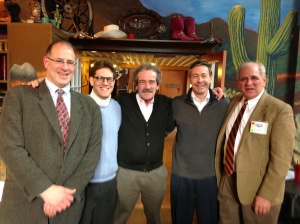 The conference registration form and schedule details are available in the Nineteenth Century Committee's Winter 2014 newsletter, which you can download by clicking here (PDF).
The 2014 conference will be highlighted by a keynote address from baseball historian Dorothy Seymour Mills, a SABR Henry Chadwick Award recipient and co-author of the legendary three-volume Baseball series. The conference will also feature special presentations by Hall of Fame librarian Jim Gates and Bob Mayer; a 19th Century "Outsider Baseball" panel discussion with Scott Simkus, Gary Ashwill, James E. Brunson III and moderator John Thorn; a Member Spotlight interview of Alma Ivor-Campbell by Tom Simon; book signings, research presentations, and a lot more.
Conference registration is open to all SABR members and up to two non-SABR family members or friends (18 years old or over). Registration will continue until April 1, 2014 or until registration is announced "closed" due to space constraints.
For more information, or to submit a proposed research presentation, contact Peter Mancuso.
Here are some photos from the 2013 conference, courtesy of Hall of Fame Librarian Jim Gates:
---
Related links: