SABR 44: From Playing Field to Front Office
We're pleased to introduce the featured panelists for the SABR 44 panel From Playing Field to Front Office, which is scheduled for 10:30 a.m. on Saturday, August 2 at the Royal Sonesta Houston. This panel will focus on the unique experiences of three baseball lifers who all began their careers as major league players and moved into the executive realm.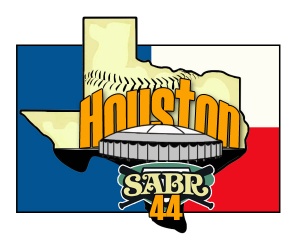 Visit SABR.org/convention for a complete schedule of panels, research presentations, and committee meetings, as well as registration information and details.
Please note that all speakers are subject to change depending on availability.
Here are the panelists for the From Playing Field to Front Office panel:
Dr. Bobby Brown: Nicknamed "The Golden Boy" during his playing career, Dr. Brown has had a golden life in baseball. A left-handed-hitting third baseman, he played on five championship teams with the New York Yankees, batting .439 in 17 World Series games over an eight-year career from 1946 to 1954. While in college at Stanford, he enlisted in the Navy during World War II and was awarded the U.S. Coast Guard Silver Lifesaving Medal; a decade later, he missed parts of two seasons in the major leagues while serving as an Army doctor in the Korean War. He retired from baseball in 1954 at the age of 29 to become a full-time cardiologist after graduating from Tulane Medical School; he practiced for more than thirty years and like another famous baseball doctor, Moonlight Graham, he says he's never regretted his decision. In 1974, he returned to baseball briefly as interim president of the Texas Rangers. Ten years later, major league owners offered Dr. Brown the job as president of the American League. He served from 1984 to 1994. He is a member of the Athletic Halls of Fame at Stanford, UCLA, and Tulane University.
Eddie Robinson: Eddie spent more than six decades in professional baseball, as a player, coach, scout and executive. When he retired after 65 years in 2004, he had worked in some capacity for 16 different big-league clubs. The native of Paris, Texas, was a four-time All-Star first baseman who spent 13 seasons in MLB (1942-57). He saw action in two World Series, with the Cleveland Indians in 1948 and the New York Yankees in 1955. He also set a Chicago White Sox single-season record with 29 home runs in 1951. After his playing days ended, he served as the assistant general manager and farm director for the expansion Houston Colt .45s and later as GM of the Atlanta Braves (1976) and Texas Rangers (1977-82.)
Bob Watson: Bob spent 19 seasons in the big leagues with the Houston Astros, Atlanta Braves, New York Yankees and Boston Red Sox, and was named to two National League All-Star teams in 1973 and 1975. He garnered nationwide attention in 1974 when he scored what was thought to be the 1 millionth run in major league history. In 1977, he set career highs with 22 home runs and 110 RBIs for the Astros. He was traded to the Red Sox in 1979, then signed a free-agent deal with the Yankees. He hit .318 with two home runs in the 1981 World Series to help the Yankees beat the Dodgers. After his playing career ended, he coached with the Oakland A's, then became Assistant General Manager of the Astros. In 1994, he was promoted to General Manager, the second African-American in baseball history to serve in that role. He held the same job with the Yankees in 1996-97 and led the Bronx Bombers to another World Series championship in '96. He later served as Vice President of Major League Baseball, and he was responsible for on-field discipline until his retirement in 2010.
Moderator: C. Paul Rogers III: Paul is a professor of law and former dean of the Dedman School of Law at Southern Methodist University when he is not acting as president of the Ernie Banks-Bobby Bragan SABR chapter in the Dallas-Fort Worth area, which he has done since 2000. Paul has co-authored four baseball books, the latest with Hall of Fame pitcher Robin Roberts. He was the co-author of Eddie Robinson's memoirs, Lucky Me: My 65 Years in Baseball, published in 2011. He has also published articles and book reviews in numerous baseball journals, and written more than a dozen biographies for the SABR BioProject.
For more information on SABR 44 or to register, visit SABR.org/convention.
This page was last updated June 26, 2014 at 2:03 pm MST.