Ballpark Figures with Shakeia Taylor
Join us each month for SABR's Ballpark Figures, a new interview series hosted by Shakeia Taylor. The virtual Zoom event is free and open to all active SABR members. Not a SABR member yet? Visit SABR.org/join to sign up for a monthly or annual membership.
Taylor is a Deputy Senior Content Editor at the Chicago Tribune and a Chicago-based baseball historian. Her work has appeared at SB Nation, FanGraphs, Baseball Prospectus, MLB.com, Yahoo! Sports, and other outlets. She was a recipient of the 2021 SABR Analytics Conference Research Award for historical baseball analysis/commentary.
Coming Up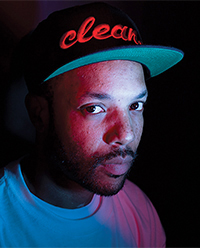 Wednesday, July 6, 2022
8:00 p.m. EDT
(Please note a change from the original schedule)

This month's guest is Randy Wilkins, a three-time Emmy Award-winning writer, director, and editor from the Bronx. His latest effort is directing The Captain, a seven-episode docuseries on New York Yankees legend Derek Jeter that premieres this month on ESPN. He also directed episodes of Dear … featuring Spike Lee and The Me You Can't See, the Oprah and Prince Harry show on mental health, both for Apple+. His commercial work includes the Jackie Robinson Day spot for Major League Baseball and the Pepsi Holiday Give Back. Outside of directing, Randy has served as Lead Editor on numerous Spike Lee joints, including She's Gotta Have It and Rodney King for Netflix.
---
Submit your questions
If you would like to submit a question for the next Ballpark Figures show, for possible inclusion on a future live broadcast, please click here to fill out our submission form.
---
Watch replays