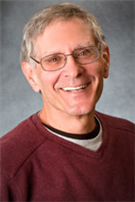 ---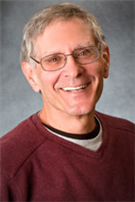 Alan Nathan never played in a big-league baseball game. Or in the minor leagues. Or at the collegiate level. He last grabbed a mitt and ran out on the field as a Maine high school freshman before deciding his exceptional foot speed was better suited for the track team. This lifelong Boston Red Sox and Ted Williams fan, however, would reconnect with the diamond sport.
More than half a century later, following a highly distinguished career as an experimental nuclear physicist, Nathan has refocused his attention on baseball—bent on finding new ways to understand it, to master it. He's dissected the angle of the swing plane, researched the spin of a pitched ball, and analyzed the movement of a knuckleball. He wants to unlock secrets from this game of never-ending nuance. He's trying his best to hit a metaphysical home run.
"I'm always looking for the one big thing that tosses out all conventional wisdom that people have and is a new discovery," Nathan said. "Simply understanding is its own reward. That keeps a physicist going. It's the pleasure of figuring things out."1
A former University of Illinois physics professor with a Ph.D. in physics from Princeton University, he's gone from protons and quarks to balls and strikes. He's moved from the lab to the ballpark. He's moved into retirement and not really retired at all.
His new quest actually began in 1997 when Nathan, invited to speak about physics to the public as part of a university community outreach program, decided to try something different. He finally opened a book on the physics of baseball written by Robert Adair, that had been in his possession for some time, found that it piqued his interest and he shared his thoughts with the audience.2
It was supposed to be a one-shot deal: Nathan and this fascination with the science of baseball. However, a reporter for the Champaign News-Gazette (Illinois) caught his presentation and wrote about it in a front-page story in the Sunday newspaper.3 Calls started coming in—baseball coaches, Rotary Club members—all people wanting to hear more about the game from this unsuspecting Illinois physics professor.
Nathan went on the speaking circuit. A year and a half later, he started conducting his own baseball research. In his first attempt at this in examining bats, the results didn't make sense to him. He tried it again and his success led to an entirely new area of study for him.
"When you find out how bats work, people really do come knocking on your door," he said.
In 2000 at an American Association for the Advancement of Science convention in Washington, D.C., he met Dave Baldwin, a former major-league pitcher for the Washington Senators, Milwaukee Brewers, and Chicago White Sox who had become a genetics researcher and systems engineer once his playing career ended. They found a common bond in filtering through baseball's fine points, wrote a paper together with two other co-authors on "Paradoxical Popups: Why Are They So Hard to Catch?" and continue to encourage each other.4
"We still exchange emails and usually it's me asking most of the questions," said Baldwin, a submarine-style pitcher who played in the big leagues in 1966-70 and 1973. "I can always count on him to give me a much better answer than anyone else. If I was running a baseball organization, I would hire him."5
In 2008, Nathan and Baldwin shared in an experiment at Seattle's Safeco Field with the blessing of the Mariners in which they checked out baseball trajectories inside the stadium's closed roof using a Doppler radar system. They shot baseballs in all directions.
Retired from academia since 2009, Nathan more recently has tried to understand the optimum way to swing a bat. He's talked with baseball people and heard their stories, perused countless books on the subject and read what the great Williams, his baseball hero, had to say about this skill in news articles—which is to swing on a slightly upward plane.
"Williams understood things because he studied non-mathematically," Nathan said. "I have a computation model of the ball-bat collision. If we know all the parameters, how fast the ball is coming in, what the angle of its descent is, how you begin to swing, how much does the bat have a curved cylindrical surface, we can put all of that information together. I have a model that is reasonably well-tested."
Nathan currently is tapping into new statistical information made available at every big-league ballpark—every pitch and batted ball is tracked now, providing a tremendous amount of new data to analyze.6 All baseball really needs is someone like this downstate Illinois physicist to wade through it and see where it goes.
The Astros, Blue Jays, Cardinals, Diamondbacks, Mets, Nationals, and Red Sox each have reached out to him with emailed questions regarding his research. Nathan is only too happy to respond to each team and offer his insights. He doesn't ask for any consulting fees—he's content with receiving an occasional game ticket for his services. He previously consulted with Major League Baseball Advanced Media, too, helping it sort through data issues.
He's even traded information with infielder Cole Figueroa, who's been up and down with a number of big-league teams. Figueroa, expressing a genuine interest in baseball analytics, approached the physicist after mulling his work, suggesting that he was open to new approaches.
"He's read articles I've written and he's altered his swing plane because of something I've written," Nathan said. "We started a dialogue. I very much enjoy talking to people who play the game. They certainly understand how the game is played and should be played. I try to understand what they already understand, but from a science or physics point of view."
Nathan is also applying new data to the art of baseball spin. He's authored previous papers on the subject, declaring in one that "All Spin is Not Alike."7 He's compared the amount of pitch movement that certain players achieve by their use of spin. He's found that some pitchers are much better than others in generating spin, a concept that hasn't always been spelled out to everyone.
He took a special interest in the knuckleball and its unpredictability, especially after watching R.J. Dickey win a Cy Young award by relying on that pitch in 2012. Nathan concluded there were small little-known factors that led to big changes, some of them revolving around the use of the baseball's seams.
Born on September 17, 1946, in Rumford, Maine, Nathan spent his first 16 years in the New England state before moving to Maryland. He is the son of Jay and Mary Nathan; his father worked in the men's clothing business. He has an older sister, Karen, and a younger brother, Joel.
After graduating from Montgomery Blair High School in Silver Spring, Maryland, Nathan earned a physics degree from the University of Maryland in 1968. He received a master's degree and Ph.D. in physics from Princeton University, interrupted by a two-year stint in the U.S. Army. He married Jane Katz in 1970.
Following postdoctoral research at Brookhaven National Laboratory on Long Island, Nathan joined the University of Illinois faculty in 1977 and became a full professor eight years later. Away from physics, he remains interested in politics, American history, constitutional law, mathematical puzzles, and the physics of sports that don't involve baseball.
Nathan still keeps an office in the Illinois physics building because the studious atmosphere helps him with his baseball research. He writes two classes of articles: One is for peer-reviewed scientific journals, the other for different online baseball publications. The latter affords him plenty of exposure to front-office people, to baseball operations personnel, to amateur analysts, leading to nonstop give and take on the different subjects for a growing number of people. Nathan's scholastic credentials provide him easy entry into their areas of expertise.
"He's extremely bright," Baldwin said. "He's one of the top nuclear physicists in the world."
Nathan acknowledges that his baseball research is a full-time obsession, but stresses it won't become anything more than a hobby, pointing out, "I wouldn't want the pressure of working for a team and have anything like working on a schedule again. I had a lifetime of that. I don't need that."
While he lives in the shadows of the Chicago Cubs and Chicago White Sox, Nathan has remained a serious Red Sox fan since 1957. He was just 10 years old. He became enamored with Ted Williams, who batted .388 that season.
He developed a deep interest in nuclear physics and made it his profession, but Nathan still checked the big-league box scores on a daily basis. He subscribed to the MLB.TV service and started watching a lot of games. He made sure he was in attendance when Boston won the 2004 World Series, becoming far more attached to the team following that milestone. He found a physics department colleague who was also a Red Sox fan and they started meeting twice a week, just to discuss the team's latest developments. He took in the 2013 World Series in person, observing another Boston high-water mark. In some years, he has traveled to Florida spring training for an early look at the team. He still regularly catches Red Sox visits to Chicago.
While he gave up his baseball career at an early age, Nathan didn't totally walk away from the diamond game. He's played softball from that time forward, competing in assorted beer leagues and senior leagues. He likes to think he was a fairly decent outfielder at one time. At 70, he considers himself a functional left-handed first baseman.
Meantime, he will continue to analyze the hardball game. He will look for new approaches, for those rare breakthroughs, something to set the game on its ear. Yet his involvement in baseball research is one development for which he has no scientific explanation. In this case, he settles on fate.
"Had that reporter not been in the audience, listening to my talk, I never would have gotten involved with this," Nathan said. "That was not my intent. Things happen serendipitously."
Last revised: January 18, 2017
Sources
The information gathered for this story was supplied by Alan Nathan and Dave Baldwin during lengthy interviews. The author previously profiled Baldwin, a former big-league pitcher, for SABR.
Notes
Born
September 17, 1946 at Rumford, ME (US)
If you can help us improve this player's biography, contact us.
http://sabr.org/sites/default/files/NathanAlan.png
600
800
admin
/wp-content/uploads/2020/02/sabr_logo.png
admin
2017-01-18 13:37:12
2021-01-28 16:12:38
Alan Nathan