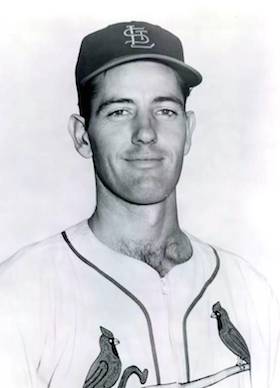 ---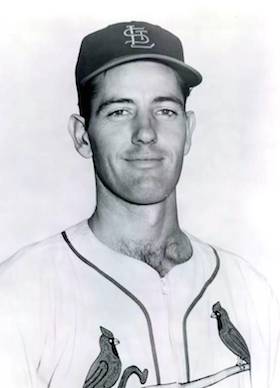 Right-handed pitcher Bennett Flowers worked in 76 major-league games, starting 13 of them, for four different teams over four seasons. He compiled a record of 3-7 with a 4.49 earned run average, earning one win per season in the years 1953, 1955, and 1956. In a lengthy 13-year minor-league career, he was 121-118 (3.51).
Flowers was sizable, at 6-foot-4 and 195 pounds, raised in Wilson, North Carolina, a city of around 12,000 at the time of his birth in nearby Wayne County (Goldsboro) on June 15, 1927. Wilson is about 40 miles east of Raleigh.
Bennett Flowers Jr. was the son of two native North Carolinians. His father, Bennett, was an automobile mechanic and his mother, Ida Blanche Lucas Boykin, was a homemaker who helped raise their eight children. Bennett Jr. was the last-born, young enough that his older sister, Thelma, was already married to Edgar Wilson, a laborer in a local bottling works at the time of the 1930 census.
Ben attended the local schools and graduated from Charles L. Coon High School in Wilson. He was a three-letter athlete at Coon (basketball and football were the other two sports) and was described by the Greensboro Daily News as having "hurled the Wilson high baseball team to the Class-A state championship" in 1944. In the first game of the 1945 season, on April 3, he threw a no-hit, no-run game against Wilmington High School.1) He was offered a scholarship to North Carolina, where he intended to study civil engineering.
After playing high school and American Legion baseball, he was signed on May 19, 1945, by Bunn Hearn, a Wilson resident who had been a major-league pitcher and was now scouting for the Red Sox while coaching at UNC. Flowers received a reported $8,500 bonus. "It helped me make my decision," he said.2 He was to report to Roanoke at the end of the school year.
At age 18, after he reported, Flowers pitched for the 1945 Roanoke Red Sox in the Class-B Piedmont League, and posted a 15-8 record with a 3.36 ERA in 34 games. There was one day that stood out in his memory years later: "I received credit for both games of a doubleheader…while playing Newport News…Started and finished the first game and relieved in the second. The same pitcher got both losses for the Dodgers by starting the first game and relieving in the second."3
In 1946 he split his season between two teams, and then cut it short. He played for his hometown Wilson Tobs in the Class-D Coastal Plain League and was 1-4, then was 4-1 for Roanoke. On August 1 it was reported that he had enlisted in the United States Army. He served 16 months with the 82nd Airborne, and was discharged in April 1948. He was able to complete sufficient course work at Atlantic Christian College in Wilson that he qualified as a rated surveyor for the State of North Carolina Highway Department. Just the month before his discharge, he married Collette Bartholomew, in March 1948.
Flowers pitched all season for Roanoke again, and had a 3.13 ERA, despite leading the league in walks, with 153. He had an 11-13 won/loss record. He threw a pair of two-hitters, one in May and one in July. In October his contract was sold to the Birmingham Barons. Birmingham optioned him to Scranton (Class-A Eastern League) in April 1949. He had a comparable year, even at the higher classification: 11-9, 3.35,
It was on to Triple-A Louisville in 1950. There he worked almost exclusively in relief, only one start in 33 appearances. He was 3-4 and kept his ERA down to 3.39. He was added to the Boston roster in October 1950. Louisville president Ed Doherty said, "Flowers had the best relief arm in American Association play last summer, throws a hard, fast ball and is tireless. His only need is experience."4
After a winter of surveying on U.S. 7 in North Carolina, Flowers trained with the Red Sox in Sarasota in the springtime – though he took his time about signing the proffered contract and reported late, "and that's bad judgment on the part of a rookie," wrote John Drohan in the Boston Traveler.5 Flowers returned to starting, and was 17-8 for Scranton with a 3.26 ERA. This earned him a September call-up to Boston.
Manager Steve O'Neill used him in one game. Flowers got his feet wet with two innings of work, starting in the bottom of the fifth in the September 29 game at Fenway Park against the New York Yankees. New York was leading, 3-0. Flowers got two outs, then an error by the first baseman put a runner on first base. He then walked Mickey Mantle – but picked him off first to end the inning. He allowed a couple of singles in the sixth, but induced an inning-ending 4-6-3 double play.
He didn't come back to Boston until 1953. He started the 1952 season with Birmingham, and was 2-6 (5.03) when he got word to report to the San Diego Padres (Pacific Coast League), on option. He started in 23 of his 26 games and was 11-10 with a 3.18 ERA; his best game was the 4-0 one-hitter he threw against the Portland Beavers on September 3.
Early in 1953, new Red Sox manager Lou Boudreau said, "He has a good chance of sticking this year."6 Stick he did, though there was a stretch in late May and early June when he was with Baltimore on option and shut out Springfield on June 2. After 22 appearances in relief, he got his first major-league start on August 5. He shut out the Browns, 5-0, at Fenway on eight hits. The Sox made three errors, but made up for them with five double plays. Leading up to his start, Flowers set a major-league record at the time by appearing in eight consecutive games from July 25 through August 1.7 Two of them involved four-inning stints, but the record-breaking eighth game (against the Tigers on August 1) was the briefest outing of them all. He threw one pitch. As described in The Sporting News: "Skinny Brown had a 3 to 1 lead going into the ninth. With two out and one runner on, Brown walked Bob Nieman. He threw three balls to Matt Batts and Flowers stepped into action. His first and only serve to Batts was a near wild pitch as Batts walked. Ellis Kinder then relieved Flowers."8
Following up on his first start, he lost his next one, 2-0, as much as anything due to lack of run support. He worked 7 1/3 innings in that August 10 game. Flowers got hit pretty hard his last two starts, and ended the 1953 season 1-4 with a 3.86 ERA in 79 1/3 innings.
Flowers toiled in Louisville for all of the 1954 season. He started 22 of his 32 games, and was 11-12 with a 3.57 ERA. That November, he was drafted by the Detroit Tigers in the Rule 5 draft.
Over the winter of 1954/55, he pitched for Caracas in the Venezuelan winter league. His good friend Barry Oliver says that he was proud of being named "Pitcher of the Year" there.9 The manager of the team in Venezuela was long-time Red Sox coach Eddie Popowski.10 Flowers was 9-5 with a 2.65 ERA with 10 complete games in 152 2/3 innings of work.11
He started the 1955 campaign with Detroit, facing one batter on April 14 and retiring him on a fly ball. On April 30, his second appearance, he was hit for three runs in an inning and a third. In late May, he had two more appearances, but most of his '55 season was spent in Triple A with Buffalo. There he pitched very well indeed, with a knuckleball added to his repertoire, and posted a 2.24 ERA in 27 games. He had become an attractive commodity and was traded to the St. Louis Cardinals on September 7 for right-hander Bobby Tiefenauer and an undisclosed amount of cash. At the same time, the Tigers made arrangements to sell the Buffalo ball club, too.12
The Cardinals put him to work right away, giving him four starts in September. The third start, on September 20 against the Cubs, was the shortest one, but he pitched a full six innings of scoreless ball and earned the win in a 2-0 game. His ERA over the four games was 3.62.
And he started the '56 season with St. Louis, too, starting three more games in late April and early May. He was 1-1 with a 6.94 ERA. He was part of a trade with the Phillies involving five pitchers: the Cardinals got Murry Dickson and Herm Wehmeier and the Phils got Harvey Haddix and Stu Miller, along with Flowers. The Phillies used him, giving him work in 32 games, exclusively as a reliever, 17 of them to close. His ERA was mediocre at best: 5.71. He was 0-2. On October 15, the Kansas City Athletics purchased his contract.
They did, however, return him to the Phillies around April 1, 1957, and he was packed off to the Brooklyn Dodgers on April 8 as the player to be named later in a trade consummated three days earlier. The Dodgers sold his contract to their affiliate in the Pacific Coast League, the Los Angeles Angels. He was 1-4 in the early part of the season, then dealt to the New York Yankees' Denver Bears club, where he was 10-8, 3.86. Denver finished second in league standings and won the playoffs over St. Paul. They went on to beat Buffalo in the Junior World Series between the winners of the American Association and the International League. Flowers won two of the games in the JWS, capping a stretch in which he won 11 games in a row. He had been 3-8 as of July 17, then won his last seven regular-season games, two in the league playoffs, and two in the Junior World Series, including the final 8-1 win on September 29.13
He pitched for Denver again in 1958, mostly as a starter. With a 6-14 (5.49) record. Though finishing in fourth place, the Bears did advance to the final round of the playoffs, but lost out there, swept by the Minneapolis Millers.
Flowers's last two seasons in organized baseball were with the Richmond Virginians in the Triple-A International League, also a Yankees affiliate. More than half his work in 1959 was as a reliever, and all of it was in 1960, pitching in 35 games and 31 respectively, with improving earned run averages of 3.64 and 3.21. In the winter of 1959/60, he pitched in Dominican Republic winter ball.
A serious bout with spinal meningitis afflicted him in Columbus, Ohio. He required care, and his time in baseball was done after 1960. "After he came out of ball altogether," daughter Rhonda Schoolfield explains, "he just kind of bounced around a few things. He managed a bowling alley and he did that successfully for several years. Then he went into sales, and I think he really found his niche in sales. He handled sales for transmission supplies, large factory parts, and things like that. I think that his sports history, coupled with his personality, made him successful in sales."14 He also became a really good golfer.
In 1987 he was named to the Atlantic Christian Athletic Hall of Fame. He enjoyed his later years, and apparently also had a good sense of humor. Brian Oliver says, "He often would use his 1955 Bowman baseball card as his ID when getting Senior Citizen discounts."15
He and Collette had a daughter, Rhonda, and a son, John Bennett Flowers. A widower, Ben Flowers died of pulmonary fibrosis in Wilson on February 18, 2009. He had lost Collette a little more than 10 years earlier. He is buried next to Collette in Wilson's Maplewood Cemetery.
Sources
In addition to the sources noted in this biography, the author also accessed Flowers' player file and player questionnaire from the National Baseball Hall of Fame, the Encyclopedia of Minor League Baseball, Retrosheet.org, Baseball-Reference.com, Lyle Spatz, Rod Nelson of SABR's Scouts Committee, and the SABR Minor Leagues Database, accessed online at Baseball-Reference.com. Special thanks to Brian Oliver and Flowers' two children, Rhonda Schoolfield and John Flowers.
Notes
Born
June 15, 1927 at Goldsboro, NC (USA)
Died
February 18, 2009 at Wilson, NC (USA)
If you can help us improve this player's biography, contact us.
http://sabr.org/sites/default/files/FlowersBen.jpg
600
800
admin
/wp-content/uploads/2020/02/sabr_logo.png
admin
2016-09-22 11:30:16
2020-12-28 07:59:40
Ben Flowers