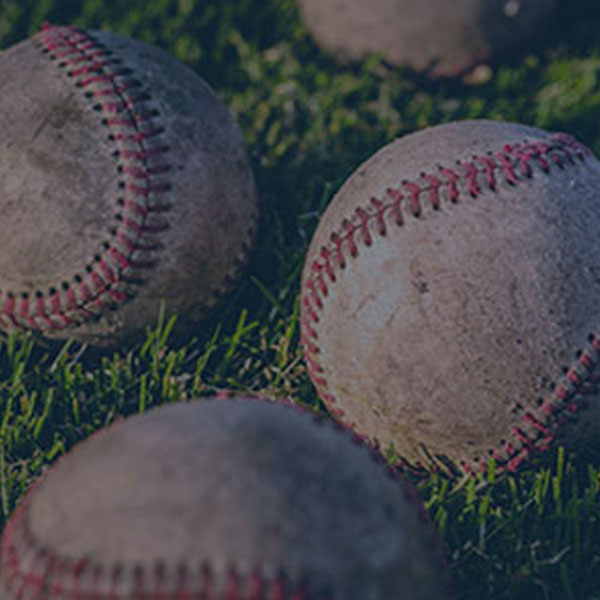 ---
"Miksis will fix us" Branch Rickey promised Dodgers fans in 1948. Brooklyn management loved Eddie's slick fielding, speed, and attitude. The Dodgers thought so highly of the six-feet, 180-pound shortstop, they bought a controlling interest in his minor-league club in 1944 just to get him. Miksis became a valuable major leaguer, but it seemed that every time he was about to get a starting job, a future Hall of Famer beat him out of it.
Edward Thomas Miksis was born on September 11, 1926, in Burlington, New Jersey, a suburb of Philadelphia and Trenton. He was the third son of John C. and Pauline T. Miksis. Both had immigrated to the United States in 1909, John from Lithuania and Pauline from Poland. Eddie would eventually have five siblings: three brothers and two sisters.
Miksis starred in baseball and other sports at Trenton High School, and signed with the Dodgers in 1944 at the age of seventeen. With the U.S. in the midst of World War II, and so many big leaguers in the armed forces, it was common for raw players to be rushed to the majors. After seventy-two games with the hometown Trenton Packers of the Class B Interstate League, Miksis was called up by the Dodgers. Manager Leo Durocher was so enamored of Eddie's skills that he made him his starting shortstop.
Miksis made his major-league debut on June 17, 1944, against the Phillies at Shibe Park. Eddie came in as a pinch runner for Paul Waner and scored the first of four runs in a ninth-inning rally. He then played shortstop in the bottom of the ninth. Eddie had his first major-league hit in the July 4 double-header in Cincinnati. It came off veteran Harry Gumbert in the seventh inning of the second game. Miksis bunted down the first-base line and collided with six-feet-four Reds first baseman Frank McCormick. Eddie was badly shaken, but he was safe. Miksis played in only ten games at shortstop during the rest of the season, and fifteen games at third base. He hit .220 in ninety-one at-bats.
It was clear Miksis needed seasoning, but Uncle Sam had first call on his services. He spent 1945 and much of 1946 in the Navy. Eddie managed to play some baseball while stationed at the Naval Training Center in Bainbridge, Maryland, where he was part of the Center's team.
After his discharge, Miksis joined the Dodgers on July 2, 1946, hitting .146 in twenty-three games over the remainder of the season. Despite his lack of experience, Miksis was in the major leagues to stay. During his fourteen years as a big leaguer, mostly with the Dodgers and the Chicago Cubs, Eddie served mainly in a utility role. In only four of those years did he appear in more than 100 games.
Miksis spent the 1947 season as a pinch runner and occasional backup to second baseman Eddie Stanky. He hit a career-high .267, with four home runs in eighty-six at-bats and had just one error in eighty-four chances in the field. Eddie's first home run, a solo shot, came on May 28, 1947, at the Polo Grounds. The right-handed hitting Miksis connected off Giants right-hander Hub Andrews. Eddie hit his other three home runs on successive days, August 24, 25, and 26, at Forbes Field, while filling in for Stanky, who was out with an injury. Miksis played thirteen games at second and said, "I probably helped Stanky get cured much quicker by the way I was playing." The Dodger brass figured that Miksis's four home runs in eighty-six at-bats projected to twenty or more over a full season. They were convinced he was their second baseman of the future.
In the 1947 World Series, Miksis figured in one of the most celebrated rallies in baseball history. In Game Four, with the Yankees leading the Series, two games to one, and the game, 2–1, Bill Bevens took a no-hitter into the bottom of the ninth inning at Ebbets Field. Bevens walked two but got two outs, and was one out away from the first World Series no-hitter. Pinch-runner Al Gionfriddo was on second and Miksis, also pinch-running, was on first as Cookie Lavagetto came up to pinch-hit for Stanky.
Years later, Miksis said that with two outs the Yankees' first baseman, George McQuinn, was playing off the bag. "That let me take a very big lead. I took off as soon as Lavagetto made contact and was past second before the ball came down." Lavagetto's fly hit the right-field wall, and by the time the Yankees got the ball to the plate, Miksis was sliding home with the winning run to "the biggest explosion of noise in the history of Brooklyn." The Series was tied, two games apiece. But the Yankees won in seven games. Miksis, playing mostly in a substitute role, had one hit in four at-bats. Eddie received a full share, $4,081, of World Series money allocated to the losing team.
Despite winning the 1947 pennant, the 1948 Dodgers were a team in transition. Leo Durocher, suspended for the '47 season, returned, even though Burt Shotton had led Brooklyn to a first-place finish. Some older stars were slowing down because of age or injuries, and Branch Rickey had promoted more young players from his farm system.
When Stanky was traded to the Boston Braves during the offseason, Miksis may have expected to start at second base in 1948. His expectations were likely fueled by the press. In February 1948, Roscoe McGowen of the New York Times positively gushed, reporting, "Miksis, a tall strong youngster with home run power, has played every infield position as well as the outfield and has shown aptitude, if not perfection, in all positions." Rickey often crowed about his "baby." Eddie was not destined to be a regular, however. Jackie Robinson, who had played first base in 1947, moved to second base, again relegating Miksis to a backup role.
Miksis played in more games in 1948 (86), and had more at-bats (221) than in any other year with the Dodgers, but he hit just .213 with only two home runs. He had only about half as many at-bats during the pennant-winning 1949 season, batting .221 and playing mostly third base. He batted .286 in seven at-bats during the World Series, which ended in another Dodgers loss to the Yankees.
As the 1950s dawned the Dodgers were content with having Miksis fill in whenever Jackie Robinson or Pee Wee Reese needed a day off. Eddie was still in his twenties and asked for a trade to a team that would play him regularly. On June 15, 1951 the Dodgers sent Miksis, outfielder Gene Hermanski, catcher Bruce Edwards, and pitcher Joe Hatten to the Chicago Cubs for outfielder Andy Pafko, catcher Rube Walker, pitcher Johnny Schmitz, and infielder Wayne Terwilliger. The Dodgers wanted to get the slugging Pafko to play left field as they sought to extend their six-game lead over the second-place Giants.
Though he had lobbied for a trade, Miksis could not understand the deal that was made. "I thought it was probably the dumbest trade that was ever made," he said years later. "They had a fourteen and a half [sic] game lead and traded half their ballclub and went out and lost it in the last game of the season."
While the Dodgers and Giants battled for the pennant, Miksis became Chicago's regular second baseman, replacing Terwilliger. He batted a career-high .265 for the last-place Cubs, and his eleven stolen bases were the tenth most in the league.
In 1952 Miksis injured his right knee on Opening Day. As he tried to play through it, his average fell to .232 in ninety-three games. Even though he was not as sharp physically, Miksis still showed plenty of baseball brains. On June 11 he saved a game for the Cubs just by noticing the way a player ran the bases. The Phillies had the bases loaded in the fourth inning of a 1–1 game. Richie Ashburn lined an apparent single to center, scoring Jack Mayo and Connie Ryan and sending Tommy Brown to third. After the play was over, Miksis called for the ball and stepped on second. The umpire ruled Brown out for not touching the base, making the apparent hit a force play and nullifying the two runs.
Miksis said, "I didn't see Brown miss second. But when he rounded the bag he glanced back with a guilty look. I was playing a hunch. Psychology, you know." While the Dodgers were winning the pennant, the Cubs finished the season in fifth place. It was a measure of Miksis's importance to the club that general manager Wid Mathews said, "Where would we be without Miksis?"
Eddie rested his knee over the winter and got the second base job back in 1953. A Cubs press release touted him as "one of the keys in the Cubs' plan to rise to the first division this season." Miksis set career highs in games played with 142, plate appearances (625), at-bats (577), hits (145), stolen bases (13), and strikeouts (59). Overall, he hit .251 with eight home runs (all solo shots) and thirty-nine runs batted in.
Miksis split his time in the field between second base and shortstop. He managed a mediocre .954 fielding percentage at each position. Among the eight regular second basemen in the National League, Miksis played in the second fewest games but had the most errors and, by far, the worst fielding average. The Cubs finished the season in seventh place.
In 1954 the Cubs gave the keystone jobs to a pair of rookies, Gene Baker at second and future Hall of Famer Ernie Banks at short. Always the gentleman, Eddie lent Banks a glove for the first week of spring training even though it was clear that Banks and Baker would put Eddie back on the bench. Although he played in only thirty-eight games and hit .202, the 1954 season was not a complete loss for Miksis. On February 6, in Philadelphia, he married the former Rosemarie Valovage, whom he'd met at a Polish social function.
In 1955 the twenty-seven-year-old Miksis became the Cubs' regular center fielder. He hit .235, but with career highs of nine home runs and forty-one RBIs. He led National League center fielders in fielding percentage (.989 tied with Duke Snider)—the only time he would lead the league in any category.
Manager Stan Hack wanted more offense from his outfield, so Miksis was relegated to a utility role in 1956. He played 114 games at second base, shortstop, third base, and the outfield. The Cubs traded him to the St. Louis Cardinals before the 1957 season. He played sporadically and was batting .211 when the Cardinals sold him to the Baltimore Orioles on September 19. Baltimore released him on May 15, 1958, after he had appeared in just three games. Two days later the Cincinnati Redlegs signed Miksis as a free agent. He got into sixty-nine games for the Reds, and hit a mere .140.
Eddie retired after the 1958 season. He moved to Huntingdon Valley, Pennsylvania, and became a salesman for a trucking company. He had a brief resurgence of fame in 1964 when he received one vote for the Hall of Fame. That vote prompted one newspaper to call for a congressional investigation into Hall of Fame voting. Sportswriter Phil Pepe contacted Eddie after the vote to ask him his opinion. Eddie had no illusions about the quality of his baseball career, and said of the unknown voter, "I think the person who voted for me was a true baseball expert. He wasn't interested in statistics . . . he must have had a few beers before he made out his ballot."
Miksis lived the rest of his life in Huntingdon Valley. He died on April 8, 2005, at the age of seventy-eight. He was survived by wife Rosemarie, daughters Jeanine, Rose Marie, and Christina, and sons Edward Jr., and Joseph. Eddie Miksis never was a star, but he always appreciated that he could play baseball for a living. When asked what his greatest thrill was as a ballplayer, he answered, "Getting paid every two weeks."
Sources
Golenbock, Peter. Wrigleyville. New York: St Martin's Griffin, 1999.
"Eddie Miksis: Utility Man Deluxe" – Sports Collectors Digest, July 31, 1992.
Brooklyn Eagle
New York Daily News
Cincinnati Enquirer
Baseball Hall of Fame – Eddie Miksis
Telephone conversation between Tom Bourke and Miksis's daughter, Jeanine Winslow (September 7, 2010).
Born
September 11, 1926 at Burlington, NJ (USA)
Died
April 8, 2005 at Huntingdon Valley, PA (USA)
If you can help us improve this player's biography, contact us.
/wp-content/uploads/2020/04/no-bio.jpg
600
800
admin
/wp-content/uploads/2020/02/sabr_logo.png
admin
2012-01-04 20:00:38
2021-09-24 16:54:39
Eddie Miksis