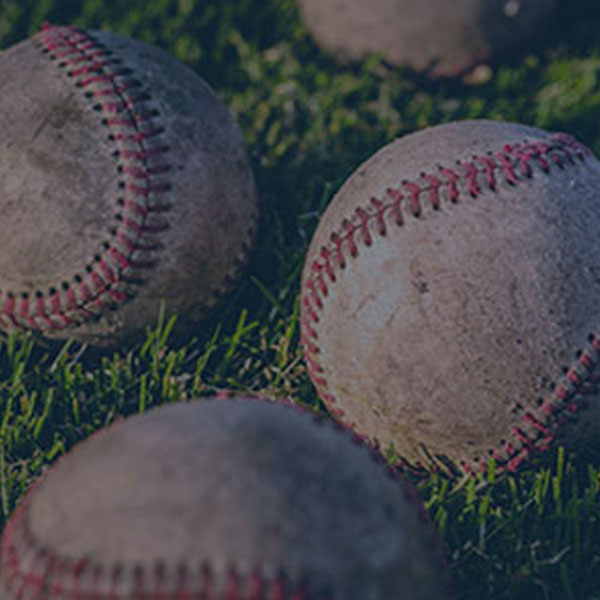 ---
Eugene Victor Hermanski was born in Pittsfield, Massachusetts on May 11, 1920, to Stephen and Pauline (née Oboyski) Hermanski (the family name was also spelled Horomanski and Horomenski). Stephen, seeking new opportunities, moved his family to Newark, New Jersey in 1924 shortly after second son Roman was born.1
Baseball became an important part of Gene's life at an early age. He played for Newark's East Side High School, winners of the state championship, and also played in the semipro Essex County League.2 After he graduated, Hermanski signed with the Philadelphia Athletics, and in 1939 played for Kinston (North Carolina) in the Class D Coastal Plain League and Federalsburg (Maryland) in the Class D Eastern Shore League. Gene, a left-handed hitting, right-handed throwing outfielder, hit a combined .244 in seventy-six games in his first season of professional baseball.
In 1940 he again played at Kinston and Federalsburg, but ended the season with the Pocomoke City (Maryland) Chicks of the Eastern Shore League. Though the Chicks were an Athletics affiliate, Hermanski teamed there with his future Dodgers teammate, All-Star outfielder Carl Furillo. At Federalsburg and Pocomoke City, Hermanski hit a combined .309 with eleven home runs.
Pocomoke City, which finished last in the eight-team circuit, disbanded at the end of the 1940 season, making the twenty-year-old Hermanski a free agent. Gene then notified the Dodgers he was available; they signed him and sent him to the Montreal Royals, their Class AAA affiliate in the International League. Hermanski never played with Montreal though, because the Royals promptly optioned him to the Olean (New York) Oilers in the Class D PONY League, a team managed by future Dodgers coach Jake Pitler. Gene was a man among boys in the early going. Through mid-June he was leading the league in home runs and hits, and was third in batting at .381.3 In 105 games at Olean, Hermanski hit .341 (third in the league) with twenty-two doubles, seven triples, eight home runs, and 142 hits (second most in the league).4
Montreal recalled Hermanski after the PONY League season ended, but he did not see any action with the Royals.5 Due to his outstanding 1941 season, he was expected to have a shot at playing in the International League the next year. World events intervened, as it did for so many young men in the early 1940s. In 1942, with the United States at war, Hermanski joined the Coast Guard. While stationed in Salem, Massachusetts, he played against the Red Sox and the Braves in exhibition games, with some success.6 On August 8, 1943 he was given leave from the Coast Guard to enlist in the Navy's aviation training program. With two months' leave before reporting to his new assignment, Hermanski used the time to play baseball. The Dodgers sent him to the Durham (North Carolina) Bulls, their affiliate in the Class B Piedmont League. In ten games at Durham, Hermanski had a .410 batting average and a .667 slugging percentage.
With their roster depleted by the draft, the Dodgers brought the five-feet-eleven, 180-pound Hermanski to Brooklyn. He made his major-league debut on August 14, 1943, in the first game of a double header against the Reds at Ebbets Field. Gene batted third, played left field, and went hitless in four at-bats. He started the nightcap in left field as well and had his first big-league hit, a single, off Reds starter Bucky Walters. Gene also had another single in the game and started a double play from the outfield.7
In the next day's doubleheader against the Cardinals, Hermanski became a local hero, at least for a day. Gene played right field in the opener and went 2-for-3, with a double and two runs batted in. The Dodgers lost, but won the nightcap with Gene driving in the game-winning run. St. Louis had taken a one-run lead in the top of the tenth inning, but the Dodgers came right back in the bottom of the frame. With one out, the score tied and the bases filled, Hermanski, who was 0-for-2 in the game, strode to the plate to face Ernie White. After throwing two wide ones, White was replaced by right-hander Howie Krist.
Gene fouled off the first two Krist offerings, then took ball three. With the crowd going wild, Krist threw ball four to force in the winning run. Hermanski, so caught up in the excitement, headed for the dugout without touching first base. Cooler heads intervened and Hermanski made it safely to first and the game was over.8 On August 20, Gene hit a triple in the bottom of the eighth against the Cubs and then stole home as the Dodgers won, 6–3.9 During his leave, he appeared in eighteen games with the Dodgers with a .300 batting average and twelve runs batted in.
After six months in Naval Aviation, Hermanski failed to make the grade. In 1944 he was returned to the Coast Guard where he managed and played the outfield for the Floyd Bennett Field (Brooklyn) Fliers. Additionally, he was playing nights and weekends for the semipro Brooklyn Bushwicks under the name Gene Walsh. The Bushwicks, who played their home games at Dexter Park in Queens, paid "Walsh" $50 per game, considerably more than the $77 per month he was getting from the Coast Guard.10
At war's end, Hermanski reported to the Dodgers spring training camp much further along in his baseball development than many of his contemporaries. Consequently, he started the 1946 season with Brooklyn. The 1946 Dodgers, managed by Leo Durocher, had a starting outfield of Dixie Walker, Carl Furillo, and Pete Reiser, with Augie Galan and Dick Whitman in reserve. Hermanski appeared in just thirty-four games in the field. He produced a woeful .938 fielding percentage with no assists. Overall, he got into sixty four games in his rookie season, batting .200 (22-for-110).
Hermanski was Brooklyn's starting left fielder on April 15, 1947, the day Jackie Robinson broke the color barrier. He had a single and a sacrifice fly and helped to deliver the first Dodgers' run with a rolling take out of Braves second baseman Connie Ryan, thereby avoiding an inning-ending double play.11 The Dodgers prevailed, 5–3, in the historic contest. Gene got into seventy-nine games in 1947; he batted .275 and displayed some power.
His first major-league home run came on April 26 before a sell-out crowd at Ebbets Field. In the sixth inning, with Dixie Walker on base, Hermanski laced the first pitch from Giants starter Bill Voiselle into Bedford Avenue. The two-run blast gave the Dodgers a lead they never relinquished as they went on to win, 7–3, and take over first place.12 Hermanski finished Brooklyn's pennant-winning campaign with seven doubles, a triple, seven home runs, and thirty-nine RBIs. Playing mostly left field, he had five assists and made just two errors in 112 chances.
Hermanski started all seven games of the World Series against the Yankees, going 3-for-19 in the losing cause. His lasting memory of the 1947 series is: "I hit the ball very hard, but each time it was right at one of those Yanks."
In 1948, Hermanski became the Dodgers' full-time right fielder and responded with his best season to date. He played in a career-high 133 games, set career marks for hits (116), walks (64), doubles (22), triples (7), home runs (15), runs (63), stolen bases (15), and RBIs (60), and achieved his third highest batting average (.290). His fifteen home runs led the club.
The highlight of Gene's '48 season came on August 5 when he hit three home runs in a nine-inning game at Ebbets Field. His blasts came off Chicago Cubs pitchers Ralph Hamner in the first and third innings, and Jess Dobernic in the eighth. The three home runs accounted for five of the Dodgers' six runs as they defeated the Cubs, 6–4.13
Defensively, Hermanski had thirteen assists, tied with teammate Carl Furillo for fifth-highest among National League outfielders. However, his .971 fielding percentage was second lowest in the National League among everyday outfielders.
Ten different players played the outfield for Brooklyn in 1949, with Duke Snider and Carl Furillo as the only two regulars. Hermanski played seventy-seven games in the field, most among the other eight outfielders. He displayed all his talents on April 26. He hit a home run off Braves starter Johnny Sain in the bottom of the first to knot the score at 1–1. Then in the third, with two aboard and no one out, he made a shoestring catch of a drive base runners Sain and Eddie Stanky thought he could not reach. He then fired the ball to Robinson at second, who in turn relayed it to first baseman Gil Hodges for the 7–4–3 triple play.14
Hermanski hit his two career grand slams in 1949. The first came on July 2 at the Polo Grounds off the Giants' Andy Hansen, and the second on July 28 off Chicago's Bob Rush at Wrigley Field. Gene played in eighty-seven games in '49 and had a career-high .299 batting average. He had forty-seven walks to go with his sixty-seven hits to yield an impressive .431 on-base percentage. Hermanski perennially had an on-base percentage at least 100 points higher than his batting average.
Once more the Dodgers won the pennant and once more they lost to the Yankees in the World Series. Hermanski appeared in four of the five games, hitting .308 (4-for-13) with a triple and two runs batted in. After initially balking at his 1950 salary offer, he signed for $12,000, reportedly a "slight raise."15 Hermanski played in ninety-four games that year and produced almost identical statistics as in the previous two seasons: a .298 batting average, seven home runs, and 34 runs batted in. Playing primarily against right-handed pitchers, he had developed into a consistent hitter.
On June 15, 1951 the Dodgers included Hermanski in an eight-player deal with the Cubs. Gene, catcher Bruce Edwards, pitcher Joe Hatten, and infielder Eddie Miksis went to Chicago for catcher Rube Walker, pitcher Johnny Schmitz, infielder Wayne Terwilliger, and outfielder Andy Pafko, the player most coveted by Brooklyn.
Hermanski batted .281 in seventy-five games for the eighth-place Cubs, playing mostly in right field. He was back with the Cubs in 1952, but batted just .255 with four home runs and thirty-four RBIs, a marked decline from his best days in Brooklyn. Early in the 1953 season, after he had hit only .150 in eighteen games, the Cubs traded Hermanski to the Pittsburgh Pirates as part of a major deal that brought slugger Ralph Kiner to the Cubs. Hermanski batted a meager .177 in forty-one games for the Pirates, giving him an overall season average of .167.
Pittsburgh released Hermanski in mid-April 1954. He left the majors with a respectable .272 batting average, a .372 on-base percentage, and 259 RBIs in 739 games. Now free to make his own deal, he signed with Oakland of the Pacific Coast League, where he was reunited with former Dodgers coach and manager, Charlie Dressen. Gene got off to a great start with the Oaks and was hitting .348 at the end of April.16 He appeared in 104 of Oakland's 167 games in 1954, hitting .270 with eleven home runs.
In January 1955 Oakland sold Gene's contract to Beaumont of the Texas League.17 Hermanski, now thirty-four, went to spring training with the Exporters but did not play in a regular season game with them.18 By June he was a salesman for the Parker-Danner Company of East Providence, Rhode Island, a supplier of heavy construction equipment.19 He and his wife Phyllis settled in Barrington, Rhode Island and eventually moved to nearby North Attleboro, Massachusetts.20
In the 1970s, Gene, residing in North Plainfield, New Jersey, was a salesman for the Mid-West Emery Truck Company of Jersey City.21 Phyllis died on December 31, 1987. Their daughter, Lynda, born in 1950, died in 1985.
Hermanski was ninety years old when he died in Homosassa Springs, Florida on August 9, 2010. He was survived by his second wife, Carol, whom he married in 1973.
Sources
A series of interviews with Gene Hermanski by Robert H. Schaefer in 2009
NewEnglandAncestors.com.
Notes
1. 1930 U.S. census, Essex County, New Jersey, population schedule, Newark (ward 10), Enumeration District 163, p. 9A, dwelling 55, family 168, Stephen Horomenski; digital images, Ancestry.com (http://ancestry.com: accessed 26 October 2009); from National Archives microfilm publication T626, roll 1338.
2. "More Than A Game," New York Times June 5, 1973.
3. "Hermanski Leads PONY League in Home Runs," Olean (New York) Times Herald, June 21, 1941.
4. "Newman's .354 Bat Gives Pony Crown by Scant Four Points," Salamanca (New York) Republican-Press, September 6, 1941.
5. "Oilers Purchase Six New Players; Release Houser," Olean (New York) Times Herald, September 11, 1941.
6. "Gene Hermanski," article, Wikimedia Foundation, Inc, Wikipedia (http://en.wikipedia.org/wiki/Gene_Hermanski: last modified July 6, 2009). The anonymous author cites the Salem Evening News, Salem, Massachusetts, August 8, 1943, page 8 as his source.
7. Roscoe McGowen, "Dodgers Checked by Reds, 9-2 and 4-3," New York Times, August 15, 1943.
8. Roscoe McGowen, "Run-scoring Pass Wins for Higbe, 4-3," New York Times, August 16, 1943.
9. "A Mittfull of Nothing," AP Wirephoto caption, Lowell (Massachusetts) Sun, August 21, 1943.
10. Gary Bedingfield, "Gene Hermanski," article, Gary Bedingfield's Baseball in Wartime (http://www.baseballinwartime.com/player_biographies/hermanski_gene.htm)
11. Roscoe McGowen, "Double By Reiser Beats Boston, 5-3," New York Times, April 16, 1947.
12. Roscoe McGowen, "Dodgers Triumph Over Giants, 7-3, and Lead League," New York Times, April 27, 1947, page S1, col. 8.
13. Roscoe McGowen, "Brooks Take 2d Place by Point, Erskine Turning Back Cubs, 6-4," New York Times, August 6, 1948.
14. "Hermanski and Dodgers Whip Braves, 5 to 2," Chicago Daily Tribune, April 27, 1949.
15. "Hermanski In Dodgers Fold for $12,000," Lowell (Massachusetts) Sun, February 23, 1950.
16. Al Wolf, "First-Place Acorns Open Angels Series," Los Angeles Times, April 27, 1954.
17. "Coast League Club Sells Hermanski To Beaumont", Chicago Daily Tribune, January 25, 1955.
18. Edward Prell, "Cubs Break Camp; Start Jaunt Home," Chicago Daily Tribune, April 1, 1955.
19. "Hermanski Selling," Kerrville (Texas) Times, June 29, 1955.
20. "Sports In The News," Newport (Rhode Island) Daily News, October 6, 1955.
21. "A Dodger's Memories", New York Times, October 27, 1973.
Born
May 11, 1920 at Pittsfield, MA (USA)
Died
August 9, 2010 at Homosassa Springs, FL (USA)
If you can help us improve this player's biography, contact us.
/wp-content/uploads/2020/04/no-bio.jpg
600
800
admin
/wp-content/uploads/2020/02/sabr_logo.png
admin
2012-01-04 20:29:08
2021-09-24 07:35:20
Gene Hermanski