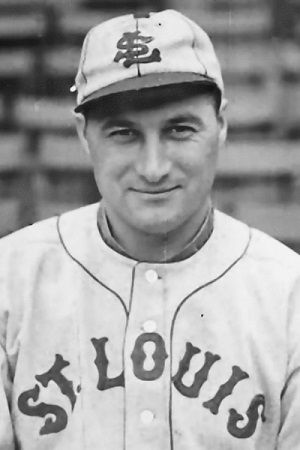 ---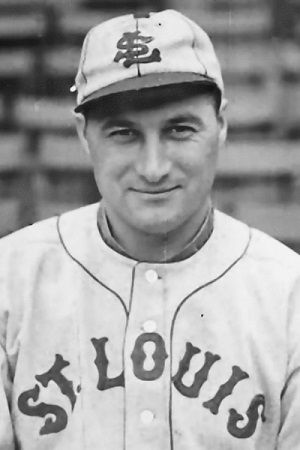 The slider. Mention it and batters' knees buckle. The pitch helped make Cy Young Award winners out of Clayton Kershaw and Zack Greinke, Randy Johnson and David Cone, as well as Steve Carlton, Ron Guidry, and Bob Gibson. There's debate about who invented the slider. Chief Bender, the right-hander with the Philadelphia A's, threw what many called a nickel curve; or as Tom Swift explained in his SABR biography of the Hall of Fame hurler, a precursor to the slider.1 Two other right-handers are often mentioned as the first practitioners of the pitch: George Uhle, who thrice won 20-plus games for the Cleveland Indians in the 1920s, and George Blaeholder, a longtime workhorse for terrible St. Louis Browns teams in the late 1920s and 1930s. Both Baseball Digest (1961) and The Sporting News (1952) cited Blaeholder as the inventor of the slider.2
The name of the newfangled pitch was still evolving in the 1930s. Blaeholder's slider was sometimes called a sailer, sailor, and even a fastball. In Baseball Magazine, sportswriter John J. Ward wrote, "Blaeholder's strong point is his fastball. He generally throws this with a side-arm motion which gives the ball a curious sweep to one side as it crosses the plate. Disconcerted batters have christened it the 'slide ball.' Evidently this deceptive sweep is due to some peculiarity in holding and throwing the ball."3 Respected sportswriter James C. Isaminger of the Philadelphia Inquirer described Blaeholder's slider as a "spitter in which the ball had not been anointed. It is a fastball and slides away from the batter as it comes to the plate."4 And yet another perspective comes from historian Rob Neyer, who suggested that Uhle's and Blaeholder's sliders might have been more what are now called cut fastballs, and not sliders in the Gibson-Kershaw mold; however, he admitted that no one will ever know for sure.5 In any case, Uhle and Blaeholder called their pitches sliders and are generally considered the fathers of the pitch, which has certainly developed and morphed extensively since they used them.
George Franklin Blaeholder was born on January 26, 1904, in Orange, California, and grew up in nearby Garden Grove, a rural farming community about 35 miles southeast of Los Angeles and six miles south of Anaheim. His parents, Henry and Emma (Woerner) Blaeholder, both children of German immigrants, migrated from Nebraska to the Golden State around the turn of the century, and eventually owned a fruit orchard. They raised eight children (five boys and three girls); George was the fifth oldest. George attended Lincoln School in Garden Grove for eight years, then left school to tend his parents' orchard.
The balmy climate of Southern California enabled baseball to be a year-round pursuit. The Blaeholder boys were regulars on the local sandlots. George followed brother Harry's footsteps and began playing with Garden Grove, a semipro club in the Orange County Harbor League, by 1921, the year in which Harry was signed by the Salt Lake City Bees in the Double-A Pacific Coast League. Like his five-year-older sibling, George was a tall (5-feet-11), hard-throwing right-handed pitcher.
On New Year's Eve 1922, Garden Grove was buzzing when George, hurling for the Tuscan Knights of Pythian, faced off against his brother Charles (two years older) with the Grove nine. George emerged victorious while fanning 21.6 The still 18-year-old George had been on scouts' watch list for at least two years. Jimmy Austin, coach of the St. Louis Browns, who spent his winters in the area, was one of those scouts. Soon after the teenager's command performance, the Browns signed George on Austin's recommendation.7
A month after his 19th birthday, Blaeholder began his professional baseball career by reporting to the Browns' spring training in Mobile, Alabama. The St. Louis Star and Times reported that the youngster, whose "underhanded motion" reminded everyone of Carl Mays, attracted lots of attention.8 Blaeholder was whacked around, but skipper Lee Fohl kept him on the big-league squad until early May, when he was optioned to Terre Haute and later Bloomington in the Class B Three-I League, where he logged 134 innings with a 7-8 slate.
Blaeholder must have felt like a yo-yo in the next four years, during which he bounced between the Tulsa Oilers of the Class A Western League, where he emerged as a star, and the big leagues. After another spring training with the Browns in 1924, Blaeholder went 18-6 for the Oilers, and landed a spot on the Browns as the 1925 campaign opened. Bombed in his debut, serving up three hits and two runs in one inning of relief at Sportsman's Park on April 20, Blaeholder made another equally disastrous outing a month later before he was optioned to Tulsa, where he struggled (9-13; 195 innings). Not invited to spring training by the Browns in 1926, Blaeholder staged a holdout demanding an extra $50 per month in salary and refused to report to Tulsa. He finally acquiesced and proved to be a workhorse, earning all-star honors, finishing among the top five in wins (27) and innings (330). Recalled by the Browns in September, he didn't appear in any games.
Just 23 years old, Blaeholder was back in the Browns camp in 1927, in Tarpon Springs, Florida. Gateway City sportswriter James M. Gould gushed that Blaeholder had "lots of 'stuff,'" but lamented that he had "no special skill in dishing it out."9 Blaeholder began the season with Tulsa and blew away opposition, leading the Oilers to the league championship. Along the way, he paced the circuit in victories (26) and innings (313). Recalled by the Browns in September, he made one appearance, a distance-going 5-4 home loss to the Cleveland Indians in front of about 200 spectators.
With the Browns coming off two consecutive seventh-place finishes, the latter with the AL's highest team ERA, skipper Dan Howley was in search of pitching. He looked to Blaeholder, and four recent acquisitions to supply it: Sam Gray, obtained from the Philadelphia A's in the offseason; General Crowder, preparing for his first full season with the club after his trade from the Washington Senators; and offseason purchase Jack Ogden, who had rung up 191 wins with the Baltimore Orioles in the International League. The youngest of the group, Blaeholder, proved to be a consistent starter and regular reliever. He picked up his maiden big-league victory, tossing a complete game to beat the Indians at League Park, 10-3, on April 30. Four days after tossing a season-long 10⅓ innings in a heartbreaking complete-game loss, 4-3, to the A's in the second game of a twin bill at Shibe Park on July 19, Blaeholder twirled his first of 14 career shutouts, blanking the Tribe on five hits in Cleveland on the 233rd. Though the Yankees rode roughshod over their opponents, followed closely by the emerging A's dynasty, the Browns were one of baseball's biggest surprises, ultimately finishing in third place (82-72), 19 games behind the Bombers. The future looked bright for the Browns, and pitching was the reason. Howley's quartet of right-handers combined for 66 victories [Crowder (21-5), Gray (20-12), Ogden (15-16), and Blaeholder (10-15)], while each member proved durable, exceeding 200 innings pitched.
With heightened expectations, the Browns and Blaeholder got off to hot starts in 1929. Big George tossed 7⅔ scoreless innings of relief against the Tigers at Sportsman's Park on April 23 to win his first decision of the year, matching his season win total at home from the previous campaign, when he was just 1-11. In the first game of a twin-bill sweep of the White Sox at Comiskey Park on June 29, Blaeholder tossed a four-hit shutout to record his eighth win (four as a starter) in six weeks to improve his record to 9-3, while giving the Brownies their 12th win in 16 contests to maintain their position in a distance second place, 8½ games behind the A's. Howley's squad was unable to maintain its torrid pace and eventually finished in fourth place (79-73). Blaeholder, to whom St. Louis sportswriters gave the sarcastic appendages "Gloomy George" and "Dismal Dutchman" despite his well-known good-natured and jovial personality, proved steady. Eight days after he shut out the Red Sox on three hits in just 76 minutes and in front of a mere 500 spectators at Sportsman's Park on August 15, Blaeholder's "scorching speed and puzzling curves held the Yankees sluggers helpless," gushed the St. Louis Star and Times, about the Californian's five-hit whitewashing in the Gateway City.10 It was the Browns' second of three straight shutouts against the Bronx Bombers. Blaeholder had a no-decision in his best outing of the year. On September 8 he tossed a complete-game three-hitter in the second game of a doubleheader against the Red Sox, but the game was declared a 0-0 tie after 10 innings due to darkness at Fenway Park. With a 14-15 slate, Blaeholder joined Gray (18-15) and Crowder (17-15) in the 200-plus-inning club, while each tied for the AL lead with four shutouts.
Coming off what proved to be their most successful decade in franchise history in St. Louis, with five winning seasons, as well as consecutive winning campaigns for the first time, the Browns entered a dark phase in 1930. For the next 12 seasons, they finished with a losing record, as cash-strapped owner Phil Ball struggled to field a competitive team. Emboldened by his personal success, Blaeholder engaged in a bitter holdout. In a drama that unfolded in the press, the Californian supposedly refused the club's offer of $5,000 (his salary from 1929) coupled with an incentive-laden $1,000 bonus, and demanded $7,500.11 Rumors spread that he had signed an agent to do his negotiating (an egregious breach of protocol for a player at the time) and had even appealed to Commissioner Kenesaw Landis.12 Blaeholder was still in the Anaheim area when the season got underway, and was subsequently suspended by the club on April 24. According to St. Louis newspapers, Blaeholder signed his contract around May 10, agreeing to a $6,000 salary. By the time he made his first appearance on May 21 (and picked up the win in a start against the Indians) the euphoria surrounding the Browns' chances for a third straight winning season was long gone. Undone by poor pitching (and the highest team ERA in the AL), the Browns (64-90) slogged through a lackluster summer. Along with the sudden emergence of Lefty Stewart (20-12), Blaeholder, noted the Star and Times, was an exception and "refuses to be counted out with the rest of the club."13 The big right-hander started and relieved regularly on a decimated staff that had lost Crowder to an early-season trade and Gray (4-15) to arm soreness. Blaeholder's highlight probably occurred on August 19 when he blanked the reigning World Series champion Athletics on five hits at Shibe Park. "[The A's] never had more of a chance," opined Philadelphia sportswriter James C. Isaminger in his descriptive prose, "than a Boston pup grappling with a grizzly bear."14 Goose Goslin, whom the Browns had acquired from the Washington Senators for disgruntled Heinie Manush and Crowder, walloped three straight home runs in that game, and Blaeholder knocked in two runs for the second time that season. They were the lifetime .142 hitter's only RBIs in 1930.
In 1931 Blaeholder (11-15) joined mound mates Gray (11-24) and Stewart (14-17) in the 200-plus innings pitched club, but by September, the 27-year-old hurler was in agonizing pain. "I couldn't pick up a fork at the table," he noted, and explained the reason. "I tried an overhand fast ball and I thought someone had stabbed a knife into my shoulder."15 When those pains resurfaced in spring training in 1932, skipper Bill Killefer, in his third full season piloting the Brownies, nursed Blaeholder along. Kid gloves were off, however, when the season commenced, as Blaeholder logged what proved to be a career-long 12⅓ innings in his first start, a tough-luck 4-3 loss to the White Sox on the South Side of Chicago. He avenged that extra-inning loss on June 3, tossing a 10-inning complete game against Chicago at Comiskey Park, emerging victorious on Goslin's home run. That outing was part of one of the best stretches in the pitcher's career. Over 10 starts (April 28 to June 14), Blaeholder went 7-3 with a 2.69 ERA, while the Browns surprisingly played over-.500 ball (28-26). A's slugger Jimmie Foxx, en route to an AL-record 58 home runs, was flummoxed by Blaeholder's "sailer." "It is the meanest thing to hit I ever saw," quipped Double-X. "It's sort of a cross between a fast ball, a curve, a fade away and a public nuisance. Every time I see it, I wonder how a guy can be expected to smack it."16 While the Brownies' early-season success was a mirage (they ended the season on a 22-43 skid), Blaeholder (14-14) was once again a dependable starter. He set career bests in appearances (42), starts (36), innings (258⅓), and complete games (16). He also led the AL in earned runs (163) and surrendered a whopping 304 hits, resulting in a 4.70 ERA, which, when adjusted for park conditions, was just above league average.17
Attendance across the landscape of Organized Baseball plummeted as the Great Depression sucked the economic life out of America. St. Louis was especially hard hit, as unemployment reached a bleak level of an estimated 35 percent in 1932-33.18 The Browns were in serious financial straits. Attendance dipped to just over 112,000 at Sportsman's Park in 1932, the seventh of 19 consecutive seasons in which the Browns ranked last in the AL in attendance. And it would get worse: In '33 just over 88,000 went through the turnstiles for Browns games at the intersection at Grand and Dodier. The team slashed payroll to make ends meet. Blaeholder balked at his $5,000 contract, $1,000 less than the previous year, and held out. But with few other options, he finally relented and reported to spring training in West Palm Beach a few days after it commenced. Perhaps it was startling that Blaeholder was even with the team. Rumors had swirled since his rookie season about his imminent trade to the Yankees, A's, or another contender or team willing to pay for his services, yet the Californian remained with the club. The bleak financial mood contrasted sharply with the positive disposition of Muddy Ruel, the veteran catcher and master handler of pitchers, acquired in the offseason from the Senators. He looked favorably at the Brownies' staff and considered Blaeholder "one of the best pitchers in the league." The Gateway City native hoped to have a calming effect on Blaeholder, who he thought often used too much speed and became a "trifle nervous in the pinches."19 The big right-hander did his best to prove Ruel correct. He tossed a five-hit shutout to beat the Indians in St. Louis in his season debut on April 18, then tossed a four-hitter to defeat them, 3-2, in Cleveland nine days later. On a roll, Blaeholder went the distance against the Red Sox on May 2 and emerged victorious when he executed a perfect squeeze bunt in the 10th to win, 2-1, at Sportsman's Park, and then pushed his record to 4-1 by blanking the Senators, 5-0, on May 10. Blaeholder's early-season triumphs didn't obscure the fact that the Browns were awful. They had the worst record (55-96) and the highest team ERA (4.82) in the big leagues. Blaeholder finished with a 15-19 slate and surrendered an AL-most 24 gopher balls (the second time in his career he led the league in that dubious category). The Browns, who scored the second fewest runs in the AL, were often silent when the Californian pitched. In 13 of his losses, the club scored just 20 total runs. The Browns finished the season on a dreadful 21-game road swing, winning just six times, one of which was an extra-inning masterpiece by Blaeholder, who blanked the Reds Sox on seven hits in 11 innings, winning 4-0 at Fenway Park in the second game of a twin bill on September 10.
In 1934, for the first and only time on his career, Blaeholder was named the Opening Day starter. He was shelled for four runs and seven hits in a loss to the Indians at League Park on April 17, then suffered through an almost two-month slump, his ERA north of 6.00 as late as June 16. But Blaeholder turned his season around, and according to one modern analytical metric (WAR), it was the most productive campaign in his career.20 That success, however, didn't translate to wins for the sixth-place Browns (67-85). After firing a two-hit shutout ("his 'slider' was working to perfection," gushed James M. Gould in the Post-Dispatch) against the Senators in the first game of a doubleheader in the nation's capital on August 26 to push his record to 13-12, Blaeholder lost six of his next seven decisions.21 He logged 234⅓ innings with a robust 4.22 ERA. [His adjusted earned run average (ERA+) was a career-best 117.22
Blaeholder, like many players, chafed under the authoritarian and whimsical managerial style of Rogers Hornsby, who had taken the reins of the club during midseason in 1933, and his frustrations were boiling over early in the 1935 campaign. In the first month of the season, Blaeholder made just two starts, while St. Louis newspapers wondered why the right-hander wasn't pitching more often. With his club off to a dismal 5-18 start, the Rajah was steaming. According to one report, Hornsby burst into a fit of rage after he overheard Debs Garms and Buck Newsom mocking him after the Browns lost, 6-5, to the A's in Philadelphia on May 19.23 That evening the club sent Blaeholder (who had yielded two runs in three frames of relief and was charged with the loss) to the A's in exchange for pitcher Sugar Cain and right fielder Ed Coleman; that same evening, they sold Newsom (who had led the team with 16 wins in 1934) to the Senators. Coupled with the offseason trade of Bump Hadley (10-16) to the Senators in exchange for Luke Sewell and a cash infusion, the Browns had jettisoned their top three pitchers, each of whom had started at least 32 games and logged 213 innings the previous year. "There is little to justify hope at this time," lamented sportswriter Ed Wray in a St. Louis Post-Dispatch column that sounded like a funeral oration. "The [team] has acquired nothing that seems at all able to replace the losses."24
Blaeholder was highly regarded around baseball. James C. Isaminger, a sportswriter in the City of Brotherly Love, described him as one of the "brainiest pitchers in baseball," an astute student of the game, favorably comparing him to a former A's hurler with a similar reputation, Howard Ehmke, whom Connie Mack acquired at the twilight of the submariner's career.25 Isaminger cautioned his readers to look beyond Blaeholder's unsightly 90-111 slate with the Browns, and suggested that "it is a remarkable showing when it is considered he toiled for an incorrigible second division team." Noting Blaeholder's slider, "a baffling sinker," and curve, Isaminger expected Blaeholder to excel with the A's, as did Blaeholder himself, who seemed happy to escape the Browns. "I am overjoyed over the deal," he said, "because for the first time in my big-league career I am with a team which will bat in some runs for me."26 Blaeholder must have thought he had landed with the 1929-1931 dynasty; the '35 club was bad, even worse than the Browns. They finished in the AL cellar (58-91) and were the lowest-scoring team in the league. But Blaeholder got his wish to pitch often and every day. After dropping his first five decisions with the A's, he tossed a complete-game eight-hitter to beat his former teammates, 13-3 (all three runs were unearned), in the second game of a twin bill on June 23 at Sportsman's Park to pick up his first of six victories for the A's. Three weeks later, he was a thorn in Hornsby's side again, blanking the Brownie on seven hits at Shibe Park, 9-0. Dame Fortune, however, was not on Blaeholder's side. In the second game of a doubleheader on September 8 against the Browns in Philadelphia, Blaeholder seriously injured his arm while retiring Rollie Hemsley to end the second inning.27 Not only did the A's lose the game to extend their losing streak to 11 games (and record their 21th loss in the last 26 games), Blaeholder missed the rest of the season.
Before the A's could determine the health of Blaeholder's arm in spring training, owner-manager Connie Mack sold the pitcher to the Cleveland Indians for $7,500 in a waiver transaction.28 Blaeholder got off to a good start with skipper Steve O'Neill's squad, earning a spot in the starting rotation, and sported a robust 7-3 slate by the end of June. He struggled thereafter, with an ERA north of 7.00 over the final three months, and was relegated to the bullpen. For the first time in his career, he posted a winning record (8-4), and played on a winning team for the first time since 1929; however, those accomplishments probably meant little when the Indians sold him to the Milwaukee Brewers as partial payment for Joe Heving in December at the annual owners meeting in New York.29
In parts of 11 big-league seasons, Blaeholder went 104-125 with a 4.54 ERA in 1,914⅓ innings. He started in 251 of his 338 appearances and completed 106 games. Eight times he hurled at least 10 innings in a game.
At the age of 33, Blaeholder began another phase of his baseball career, this time in the less glamorous, yet highly competitive Double-A American Association, which was filled with former big leaguers on their way down the ladder and up-and-coming prospects. He hurled six seasons (1937-1942) for the Brewers, the first as a starter and then as a swingman. He compiled a 52-54 slate and logged 923 innings.
During his playing career, Blaeholder lived in Garden Grove during the offseasons, and returned home permanently upon retiring from the sport. He lived with his wife, Vera Betty (née Chamber), originally from Tulsa, whom he married on September 8, 1927. According to his player questionnaire from the Baseball Hall of Fame, Blaeholder worked as a machinist.
Just over five years after he hung up his spikes, Blaeholder died on December 29, 1947, at the age of 43 from liver cancer.30 He was buried in Westminster Memorial Park, in Westminster, California.
Acknowledgments
This biography was edited by Len Levin and fact-checked by Stephen Glotfelty.
Sources
In addition to the sources noted in this biography, the author also accessed Blaeholder's player file and player questionnaire from the National Baseball Hall of Fame, the Encyclopedia of Minor League Baseball, Retrosheet.org, Baseball-Reference.com, The Sporting News archive via Paper of Record, SABR.org, the archives of the St. Louis Post-Dispatch, St. Louis Star and Times, and the Philadelphia Inquirer, and Ancestry.com
Notes
1 Tom Swift, "Chief Bender," SABR BioProject, https://sabr.org/bioproj/person/03e80f4d.
2 J. Roy Stockton, "Slider Cuting Down Averages, Stengel Says," The Sporting News, September 24, 1952: 3; Baseball Digest, December-January 1961. [Player's file, Baseball Hall of Fame, Cooperstown, New York].
3 John J. Ward, "He Hurls the 'Slide Ball,'" Baseball Magazine, August 1936.
4 James C. Isaminger, "A's Get Blaeholder From Brownies for Coleman and Cain," Philadelphia Inquirer, May 22, 1935: 19.
5 Rob Neyer, "The Slider: A Concise History," ESPN.com, April 20, 2004. https://espn.com/mlb/columns/story?columnist=neyer_rob&id=1786104.
6 "Brothers Scrap It Out in Close Tilt," Santa Ana (California) Register, January 1, 1923: 8.
7 "Browns May Take Grove Boy to Camp for Tryout in Big Leagues," Santa Ana (California) Register, January 8, 1923: 11.
8 "Jim Austin's Pitching Find Gives Promise of Becoming Fine Hurler," St. Louis Star and Times, March 12, 1923: 14.
9 James G. Gould, "Howley Intends to Continue Use of Young Hurlers," St. Louis Star and Times, March 16, 1927: 16.
10 "Blaeholder Hurls Mates to Second Shutout Triumph," St. Louis Star and Times, August 24, 1929: 8.
11 Blaeholder's Terms Stand, M'Evoy Says," St. Louis Star and Times, April 15, 1930: 21.
12 Ray J. Gillespie, "No Plea Received From Blaeholder at Landis Office," St. Louis Star and Times, March 31, 1930: 19.
13 Blaeholder Hurls and Bats Browns to Victory, 6-1," St. Louis Star and Times, July 8, 1930: 14.
14 James C. Isaminger, Philadelphia Inquirer, August 20, 1930: 12.
15 "Condition of Gray and Blaeholder Worries Killefer," St. Louis Post-Dispatch, March 13, 1932: 49.
16 Henry McLemore (United Press), "Foxx Stopped Trying to Imitate Ruth and Began Hitting Homers," St. Louis Star and Times, May 25, 1932: 20.
17 Blaeholder's ERA+ (adjusted ERA to park and league averages) was 102; meaning it was 2 percent better than the league average.
18 Tim O'Neil, "Look Back 250. Great Depression Settles Hard on St. Louis," St. Louis Post-Dispatch, October 24, 2014. https://stltoday.com/news/local/govt-and-politics/look-back-great-depression-settles-hard-on-st-louis/article_59f9adc1-12b4-50dc-b136-7dfd3993cea1.html.
19 Sid Keener, "Sid Keener's Column," St. Louis Star and Times, March 1, 1933: 14.
20 WAR (wins above replacement) attempts to quantify a player's contributions in terms of wins he provided the team compared to a replacement-level player. According to BaseballRerence.com, Blaeholder's WAR in 1934 was 5; he had averaged between 2.1 and 3.6 in the previous five seasons.
21 James M. Gould, "Brownies in Tie for Fifth After Beating the Senators Twice," St. Louis Post-Dispatch, August 27, 1934: 12.
22 Adjusted ERA measures a pitcher's ERA when adjusted for parks. An ERA+ of 100 is average; and ERA+ of 117 denotes an ERA 17 percent better than average.
23 George Blaeholder Dies; Pitched 11 Years in A.L." [Source unknown. Player's file, Baseball Hall of Fame, Cooperstown, New York].
24 Ed Wray, "Wray's Column," St. Louis Post-Dispatch, May 23, 1935: 10.
25 Isaminger, "A's Get Blaeholder From Brownies for Coleman and Cain,"
26 Ibid.
27 James C. Isaminger, "A's Drop Two – Phils, Cards Split," Philadelphia Inquirer, September 9, 1935: 15.
28 Associated Press, "Blaeholder Sold to Indians by A's at Waiver Price," Philadelphia Inquirer, January 28, 1936: 19.
29 AP, "Blaeholder and Ossie Bluege Go to Brewer Club," Sheboygan (Wisconsin) Press, December 9, 1936: 18.
30 Certificate of Death, State of California. [Player's file, Hall of Fame, Cooperstown, New York].
Full Name
George Franklin Blaeholder
Born
January 26, 1904 at Orange, CA (USA)
Died
December 29, 1947 at Garden Grove, CA (USA)
If you can help us improve this player's biography, contact us.
https://sabr.org/sites/default/files/GeorgeBlaeholder.jpg
600
800
admin
/wp-content/uploads/2020/02/sabr_logo.png
admin
2018-06-04 13:25:13
2020-04-09 14:40:19
George Blaeholder