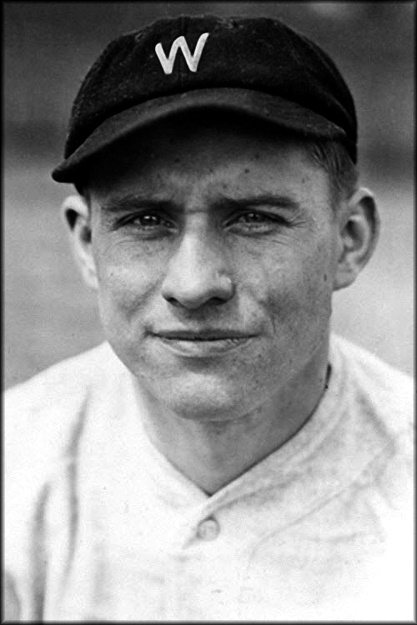 ---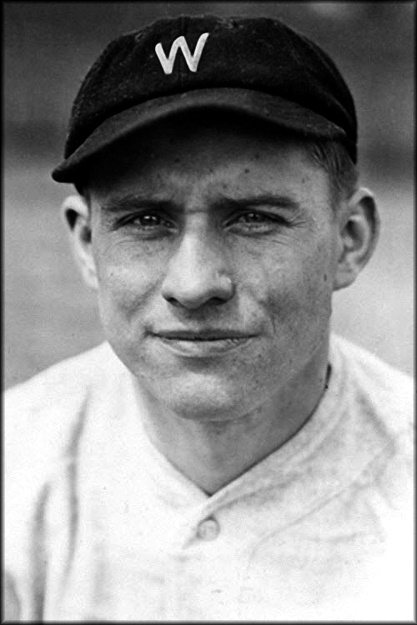 Dietrich and Marian Loepp began their family in Germany, and emigrated to the United States in 1892, bringing with them their first five children. They added eight more after arriving and settling in Detroit. Dietrich was a broom manufacturer, employing among others his eldest son, Frederick. George Loepp was the tenth of the 13 children, and at least one of two Red Sox players whose father was a broom maker – Paul Maloy being the other. Dietrich had retired by the 1920 census but in 1930 was the proprietor of a vegetable stand, perhaps working to bring in a little more money as the Depression took hold.
George was born on September 11, 1901, in Detroit, and he attended school for eight years – Bellevue Elementary in Detroit. He then went into the work force, but was active playing sandlot and semipro ball. A newspaper clipping in Loepp's player file at the National Baseball Hall of Fame says that he first began playing outfield in the industrial league for the Morgan & Wright firm, and then for the team representing Graham Brothers Truck Co.
In 1923 his older brother Herman (he was born two years before George and was the next closest to him in age within the family) had begun playing third base for the Muskegon Anglers of the Class B Michigan-Ontario League. Herman appeared in 52 games and hit for a .286 average. Before the 1924 season, Herman spoke with Muskegon manager Red Fisher and recommended his brother for the team's outfield. George was hired and appeared in 27 games, hitting .228. (Herman played in 1924, hitting for a combined .270 average with Muskegon and also the Flint Vehicles, where he finished the season. Herman's final year in baseball was 1925, when he hit .283 for Flint.)
After being with Muskegon for about a month, George was let go. He tried out for a couple of weeks with the Sioux Falls Canaries in the Tri-State League, but didn't stick and finished the year playing semipro ball in Spencer, Iowa – where he decided to make his home.
Loepp was back in the Michigan-Ontario League in 1925, playing for the Kitchener Colts. This time he played the full season, 138 games, with 505 at-bats and a .309 batting average. At the end of the season, his contract with Kitchener was sold to the Southern Association team in Mobile. He never played for the Gulls. In 1926 Mobile farmed Loepp out to the Hattiesburg Pinetoppers, and he played outfield in the Class D Cotton States League. He hit .296, with nine home runs. That February Loepp married Mildred Ruth Jones.
Staying with the Cotton States League, and still under contract to Mobile, Loepp was assigned to Meridian in 1927, with a .317 average in exactly 100 games with Meridian and then, in 40 more games over the last six or so weeks of the season with Selma, hitting a much higher .372 despite being back up in Class B in the Southeastern League. A Boston Red Sox scout had seen him playing with Selma and made the arrangements to purchase his contract from Mobile.[1] He became property of the Red Sox in early September 1927.
Loepp was 5-feet-11 and listed at 170 pounds. He batted and threw right-handed. Numerous stories of the day reported his birth year as 1903, but baseball sources have tended to go with the 1901 date as recorded on his death certificate.
In 1928 the Red Sox invited Loepp to spring training in Bradenton, Florida. Then they placed him with a nearby team with which they had a working relationship, the Pittsfield Hillies of the Class A Eastern League. Loepp hit .309 there. His name cropped up frequently in headlines, such as in the July 16 Hartford Courant after he'd hit a homer in each game of a doubleheader against New Haven. He hit 12 home runs that season.
Loepp was brought up to the Red Sox and made his major-league debut at Fenway Park on August 29, batting fifth in the lineup and playing right field. He doubled earlier in the game and drove in a run, then singled in the ninth, but the Red Sox couldn't quite put across the final run and lost to the St. Louis Browns, 4-3. The Associated Press game account said, "Outfielder Loepp, recalled by the Red Sox from Pittsfield, played in right field and made a favorable impression." He played in 7 of the next 11 games, sat on the bench for two weeks, then returned to the lineup on September 22 and played all but one of the remaining games, working mostly in center field. His second RBI of the year was a key one, part of a three-run rally in the top of the ninth on September 29, when his double helped propel the Red Sox to a 6-5 over the Cleveland Indians. He joined a number of Red Sox hitters with runs batted in during a 7-2 win the next day.
Loepp finished his time with the Red Sox having appeared in 15 games with 59 plate appearances and batting .176 with three RBIs. He walked five times, bringing his on-base percentage to .250, but struck out 12 times.
Perhaps the Red Sox cut their ties with Loepp at this time. It's not clear what the contractual arrangements may have been, but he played the full 1929 season in the International League for the Baltimore Orioles and had a very good year, appearing in 164 games and hitting for a .313 average, with 27 home runs evincing a sudden burst of power (he'd hit only 31 homers in his previous six seasons combined).
Scouts had been paying attention. The Sporting News remarked, "Loepp is proving a ball hawk in every game and his hitting is hard and timely."[2] The Washington Senators became very interested in Loepp and acquired him from Baltimore for a $20,000 price tag, tied for the most Washington had paid for anyone that year. Part of the consideration was the transfer of two players to the Orioles.
Washington scout Joe Engel recommended the purchase, believing that Loepp might prove "the right-handed heavy-hitting fly chaser which the Nationals have been chasing lo these many years."[3] Frank H. Young of the Washington Post urged caution in making too much of Loepp's sudden statistical leap in power, noting that half the season Loepp played at home, "in the small Oriole Park, where ordinary flies go as homers." Young added that Loepp "is reputed to be a good fielder with a fine throwing arm" and concluded, "In any event, the Nats' scout declares that Loepp is the best outfield prospect he has seen who has not been tied up with some other big league clubs and believed he has a chance to make the grade."[4]
It was anticipated that Loepp would join Washington at the end of September, but an ankle injury reported on September 23 prevented that. Manager Walter Johnson looked to 1930, saying, "I saw Loepp during the 1928 season while I was with the International League and, although he did not boast of a particularly high average, he was fairly reliable at the bat and had the happy faculty of getting many of his hits when they were needed most. I believe he will help us."[5]
Earlier in 1929, George and Mildred welcomed James Allan Loepp into the family, born on May 15, 1929, in Baltimore. Jim Loepp became a pitcher, with considerable help from his father, playing sporadically in five seasons in the minor leagues from 1953 through 1957.
The Nationals trained in Biloxi and considered Loepp as a fourth or (more likely) fifth outfielder. The deal with the Orioles had an out for the Nationals. The team had withheld $10,000, half of the purchase price, and that was due to Baltimore only if Washington kept Loepp. The Nationals could otherwise return him to Baltimore and save the money.[6] But Washington's Red Barnes didn't do as well as Johnson would have liked, and was placed on waivers, while Sam West's hitting was so disappointing that even the thought of platooning him with Loepp in center field seemed to be waning.
West came on strong during the regular season, however, and hit for a .328 average. Largely alternating with West, Loepp played in 50 games, hitting .276 and driving in 14 runs. He got on base much more often (walking 20 times to build a .382 on-base percentage) and scored 23 runs. He became the player to be named (slightly) later in a trade the Nationals made with the Newark Bears. He played his last major-league game on July 24. The July 26 Washington Post bade Loepp farewell with a significant amount of praise for his work. Perhaps a little discouraged, he couldn't seem to find his stroke with Newark and hit just .258 in 50 games with the Bears.
Loepp opened the 1931 season with Newark, but appeared in only six games. Most of the season was spent with Dallas of the Single A Texas League – 134 games, with a .253 average. He played both for Dallas and Fort Worth in 1932, for a combined .287. And 1933 saw some real confusion. He collected 21 at-bats with Waco/Pine Bluff of the Class C Dixie League, hitting .048. He also played in 47 games for Dallas and Fort Worth. A brief Associated Press report said of Loepp that he didn't really "know whether he's going or coming – and where to, or from. He started the 1933 season, he thinks, with the Dallas Steers. Dallas traded him to Fort Worth, which club released him. Dallas signed him up again, he played one game, injured a finger and was given his release. Fort Worth thereupon signed him again. 'I hope,' George said plaintively, 'that one or the other will decide to keep me the rest of the season.' "[7] They did not. He played in only 47 games between the two clubs, hitting .238. It was his last year in organized ball.
In 1934 Loepp was back playing semipro ball in Detroit.[8] We're not sure what he did immediately after baseball, other than to move back home to Detroit, where son Jim attended Pershing High School and Lawrence Tech. For the last 15 years of his life, George worked as a vacuum-cleaner salesman for Electrolux, living in San Gabriel, California. Mildred Loepp worked as a home-economics teacher at school and also as a secretary. George died of a stroke on September 4, 1967, in Los Angeles, specifically an acute myocardial infarction. He'd lost the use of the left side of his body to paralysis and died in the Lincoln Convalescent Hospital in Los Angeles. He was 65.
January 2, 2012
---
Born
September 11, 1901 at Detroit, MI (USA)
Died
September 4, 1967 at Los Angeles, CA (USA)
If you can help us improve this player's biography, contact us.
http://bioproj.sabr.org/bp_ftp/images6/LoeppGeorge.jpg
600
800
admin
/wp-content/uploads/2020/02/sabr_logo.png
admin
2012-01-12 20:40:57
2012-01-12 20:40:57
George Loepp