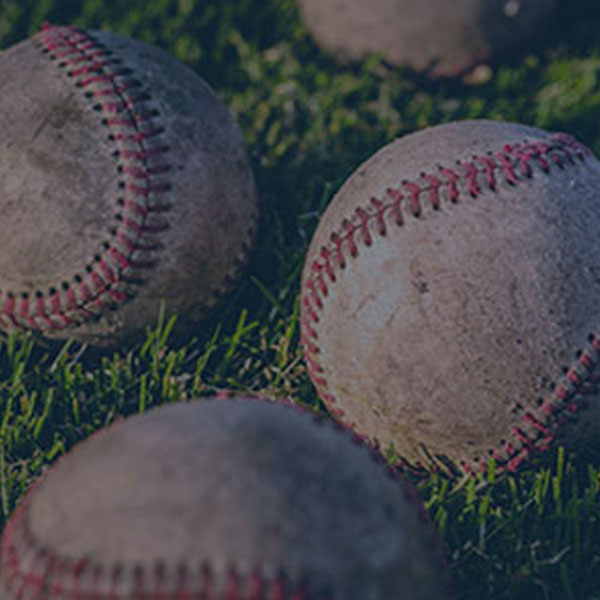 ---
In reviewing the life of Isidore "Izzy" Goldstein, one immediately confronts the question "Why?" Why devote time to chronicling the life of a sore-armed pitcher whose major league career lasted all of 16 games? Why might someone be interested in a ballplayer who failed to achieve notoriety on the ball field or elsewhere? Given the vast number of far more accomplished ballplayers whose biographies have not yet been written, these are indeed important questions.
The best defense for expending time and effort on documenting the life of Izzy Goldstein is summarized by Rob Edelman in the Jewish Daily Standard:
A one-sentence summation of the life of Izzy Goldstein reflects the American-Jewish experience: He was born in 1908 in Odessa, pitched in 16 games for the 1932 Detroit Tigers and died in 1993 in Delray Beach, Fla.
If anything, however, Edelman undersells the Jewish-American universality of Goldstein's life. Both the life and career of Izzy Goldstein symbolize a certain facet of the American-Jewish experience, of course, but Goldstein's life says so much more. As a Jew, his experiences provide examples of the power of baseball to bring ethnic minorities into mainstream culture. As an immigrant, Goldstein's life shows the power of baseball's Americanizing influence. Furthermore, as a fringe player, Izzy's 'cup of coffee' career provides a sample of the lives of the majority of major league ballplayers
It is Izzy Goldstein's commonness that tells us about both baseball and America. The "great men" of the baseball world remain immutable, their memories persisting through countless biographical examinations and re-examinations. History is made from the ground up, however, as greatness can only emerge once a proletarian base, composed of an anonymous many, defines the "normal." While his frequent teammate Hank Greenberg provides an inspiring look at the individual as superstar and Jewish-American idol, Goldstein's life is a meditation on the American Jew and the baseball everyman.
The circumstances of Izzy's birth provide an important context for the Goldstein family's immigration to America. At the turn of the twentieth century, Odessa, the metropolis of current-day Ukraine, had a substantial population of 449,673. Of that total, 133,000 (30%) were Jewish. Sensing a threat from the sizeable minority, Russian Tsar Alexander III introduced the May Laws in May 1882. This system of discriminatory policies created quotas on Jewish education and professional development, ensuring a ghettoized lifestyle for most of the country's Jewish population.
Alexander III's policies provided adequate push factors for the area's Jews, as a period of mass emigration followed both the May Laws and the continuing practice of pogroms in the region. It is a testament to the universality of Goldstein's condition that he was not the first Odessa-born Jew to play professional baseball. Before the Goldstein family emigrated, the families of Bill Cristall (b. 1875) of the Cleveland Blues and Reuben Ewing (b. 1899) of the St. Louis Cardinals had also left the Ukraine to escape religious persecution. Cristall, Ewing, and Goldstein remain the only native Ukrainians to play in the Major Leagues.
The circumstances of Goldstein's early life are unclear. Little has been written about Izzy's parents, William and Ida, nor does there exist much writing on his two siblings, whose names do not exist in the public record. In fact, Izzy's own birth date is contestable, as baseball historians claim his birth was June 6, 1908, while his army enlistment records claim he was born a year earlier. Goldstein's pre-American identity is likely lost to history, a condition Jewish-American turn-of-the-century writers Abraham Cahan and Mary Antin called an important aspect of Jewish immigrant identity.
Goldstein's family lived in the predominantly Jewish Soundview neighborhood in the Bronx, New York. Izzy's life comes into focus around 1920, when he entered high school. Goldstein flubbed his first attempt at high school at George Washington High. Breaking from the Jewish immigrant stereotype, he was both inept and disinterested in school. This led Goldstein, who was a well-established local baseball player, to drop out of school and join a local semipro baseball team in an effort to jump-start a professional career. Since he was too young and inexperienced to make baseball his career, this ill-advised move was doomed to failure from the start.
With his professional career floundering and the James Monroe High baseball team in need of a pitcher, Izzy decided to give high school another try. Tom Elliffe, the James Monroe baseball coach, was ambitious enough to try to lure Izzy back to school, feeling a desperate need for a pitcher to boost his team's already considerable success. Treating the high school as if it were merely a bureaucratic hurdle, Elliffe and Goldstein brokered a deal that made Izzy the team's star pitcher in exchange for members of the team doing his homework and taking his tests. Izzy re-enrolled in high school, joining future Hall of Fame slugger Hank Greenberg (who lived a few doors down from Izzy) as a core member of the team. Elliffe's gambit paid off, as Goldstein, Greenberg, and the rest of the team made it all the way to the city finals, though they ultimately lost 4-1 at the Polo Grounds. Izzy picked up the loss.
After the tournament, Goldstein dropped out of the eleventh grade for the second time. A year after his ill-fated attempt at semipro ball, he decided to give a pro career another try. Goldstein, a right-handed, six-foot, 160-pound fireballer, appeared to have the right makeup this time, becoming a star on the Sea Cliff team that played out of Long Island.
Word of mouth about the talented youngster from Soundview quickly spread throughout the neighborhood as Izzy steamrolled his competition. He spent only a brief time toiling in semipro ball before he signed with the Detroit Tigers organization, beginning his professional career in earnest. Before the start of the 1928 season, Goldstein was sent to the Wheeling Stogies of the Class C Mid-Atlantic League. He displayed remarkable prowess in West Virginia, finishing with a 12-9 record and a 3.61 ERA.
The Tigers were impressed and promoted Goldstein to their Class B team in Illinois the next year. Goldstein's success with the Evansville Hubs of the Three-I League in 1929—a 12-8 record with a 2.74 ERA—should probably have been enough to get him promoted to the Class A team in Beaumont. The Tigers decided to keep Goldstein in Evansville for another year, however. Izzy finished the 1930 season with another strong showing, compiling a 14-11 record and a 3.52 ERA.
A possible reason for Goldstein's additional year in Evansville may be that he was pitching in the shadow of future all star Whitlow Wyatt. Despite his considerable success in 1929, Izzy's numbers were not as gaudy as Wyatt's 22-6 record and 3.04 earned run average. While the two pitchers ended up sharing the same locker room a number of times, first in Evansville (1929), and then in Beaumont (1931) and Detroit (1932), their professional careers were a study in contrasts. For the rest of Goldstein's career, Wyatt would serve as a natural comparison, the contrast between the fringe player and the star.
Izzy's 1931 season began with the Class AA Los Angeles Angels of the Pacific Coast League. Before he got a chance to pitch on the West Coast, though, he was once again on the move. Goldstein spent almost the entirety of the season with the Class A Beaumont Exporters of the Texas League. This was an important move that brought him back in contact with his old high school acquaintance Hank Greenberg and introduced him to future star pitcher Schoolboy Rowe.
In Texas Goldstein once again rose to the occasion. Showing that he was evolving as a pitcher, Izzy put up almost the same numbers with Beaumont as he had with the lower-level teams, collecting a 16-11 record and a 3.58 ERA. After four seasons of solid performances, the Detroit Tigers front office could not overlook Izzy much longer.
In 1932 the Tigers acknowledged Izzy's talents with an invitation to spring training. It quickly became clear that the Tigers were not inviting him simply to fill out the ranks, but rather were hoping Izzy could win a spot on the big club's pitching staff. He took a major step toward this end on March 16 when he teamed with veteran starter Vic Sorrell to beat the Oakland Oaks of the Pacific Coast League. Goldstein came into the game in the sixth inning and promptly loaded the bases, only to get out of the inning without surrendering run. Izzy breezed through the rest of the game and the Sorrell-Goldstein three-hit shutout gave Goldstein his first hint of big league recognition.
Despite a strong showing in spring training, the Tigers sent Goldstein back to Beaumont to start the season. Not usually one to put up gaudy numbers, Izzy pitched like a man possessed, going 6-1 with a 1.58 ERA. This success led to his promotion to the Tigers in April. Izzy made his major league debut at Navin Field in Detroit on April 24, 1930.
Exactly one month later Izzy picked up his first win in the big leagues. At Navin Field, he started against the St. Louis Browns. Likely interested in seeing what Izzy could provide as a starter, Tigers manager Bucky Harris left him in the game for seven and one-third innings, in spite of the five runs and ten hits he surrendered. Whitlow Wyatt was brought in to finish the game, helping Izzy top the Browns' Dick Coffman and attain his first career win.
Though Goldstein had secured a "W," his performance didn't indicate that the kid from Odessa had big league talent. A little more than a month after his first win, Izzy pitched the game of his life, perhaps trying to show his real talents. On June 27 the Tigers took on the White Sox and Harris handed the ball to Izzy. Goldstein responded with a thrilling outing, displaying both undeniable talent and unnerving wildness. The Tigers beat the White Sox 9 to 3 behind Izzy's complete game, as he allowed three earned runs on just five hits, though he also walked five and hit two White Sox batters. Unfortunately, his breakout game showed both his strengths and weaknesses, including a propensity for walks, wild pitches, and hitting batters.
Izzy's finest major league outing would also be his last. He was permanently demoted following the win. Goldstein's final statistics with the Tigers are an interesting smattering of the good and the bad. In 16 games, including six starts, he went 3-2, throwing two complete games and finishing six others. Though his 4.47 ERA was marginally better than the league average and his .294 batting average (5 for 17) showed considerable talent, Izzy's skills were not fully harnessed. He gave up 63 hits and 41 walks for an ugly 1.846 WHIP, and he accrued only 14 strikeouts over 56 1/3 innings.
Goldstein finished up the 1932 season with the Class AA Toronto Maple Leafs of the International League, a spell that signaled the beginning of the end of his career. Suffering a major arm injury late in the 1932 season, Goldstein turned in a lackluster 1933 season with the Maple Leafs, going 9-7 with a 4.17 ERA. It is hard to say what proportion of Izzy's worst season in pro ball can be attributed to his injury. It is tempting to believe his regression in Toronto was a combination of the physical and mental.
Izzy came to the conclusion that the 1933 season had been his last in professional baseball. He soon became dissatisfied with his choice and decided to attempt a return to baseball. Given his track record of minor league success, the Tigers invited Goldstein to spring training in Florida the next year, though Izzy found his residual arm troubles made a comeback all but impossible. While being technically demoted to the ClassAA Montreal Royals of the International League, Goldstein never pitched for them, deciding instead to retire for good.
Despite his arm woes and the crushing end of his once-promising career, Izzy returned to playing in the semipro leagues of New York. Unable to pitch regularly, he played as an outfielder, since he had always been an excellent hitter. From 1934 to 1938 Izzy stoked his passion for baseball by playing with the Bushwicks, the Carltons, and the Bay City Parkways.
With the end of the 1938 semipro season, Goldstein retired from baseball. On April 6 of that year he had received his official release from the Detroit Tigers, severing his ties to major league baseball. Goldstein hung up his spikes and began working in a men's wear retail business in New York City. Though he came to the field later than the many Jewish immigrants of his generation who dominated the business, Goldstein's career selling men's clothing once again firmly places him within the Jewish immigrant experience.
Izzy spent the next five years selling men's wear. With the outbreak of World War II and the onset of the draft, however, he left his new career. The thirty-six year old Goldstein was drafted on September 4, 1943. Single and without dependents, he was sent to the dangerous South Pacific theater of the war, serving there from 1943 to 1945. With the end of the Second World War, Goldstein returned to America and slipped back into his pre-war life in the clothing business.
Though Goldstein's maturation was slow, his life after the war was that of a responsible adult and citizen. Gone was the rash youth who twice dropped out of school. Over the next thirty years, until 1975, Izzy continued working in men's wear, retiring at the age of 68. Like so many Jewish immigrants of his and later generations, Izzy moved with his wife, Caroline Levine, to Florida to escape the bitter winters of the Northeast.
Izzy retired to anonymity until 1985, when Erwin Lynn interviewed him for The Jewish Baseball Hall of Fame: A Who's Who of Baseball Stars. With a rising interest in social histories of sport, Izzy had become a notable figure for Lynn and others who wished to document the history of Jewish baseball players. Recovering from open heart surgery and a stroke, Izzy reminisced for Lynn's book, clearly missing the game he was now fifty-two years removed from. He ended his interview by humbly noting that, at the age of seventy-seven, "it is flattering that people still remember."
On September 24, 1993, Goldstein passed away at Delray Beach, Florida, at the age of 86. He was buried at the Jewish Eternal Light Memorial Gardens in Boynton Beach, Florida. The world barely noticed Izzy's passing, for the world acknowledges its heroes and villains upon their death. Rarely does it mourn the passing of the everyman.
Sources
Boxerman, Burton A. Jews and Baseball: Volume I: Entering the American Mainstream, 1871-1948. New York: McFarland & Company, 2006.
Edelman, Rob. "Holtzman, Ginsberg and Epstein Back at Bat." http://www.forward.com/articles/5189/
Filichia, Peter. Professional Baseball Franchises: From the Abbeville Athletics to the Zanesville Indians. New York: Facts On File, 1993.
Horvitz, Peter S., and Joachim Horvitz. The Big Book of Jewish Baseball. New York:
S.P.I. Books, 2001.
Lynn, Erwin. The Jewish Baseball Hall of Fame: A Who's Who of Baseball Stars. New York: Shapolsky Publishers, Inc, 1986.
Talbot, Gayle. "Gomez Proves His Worth to Yankee Club," Jefferson City Post-Tribune, May 25, 1932.
Baseball Cube website. http://www.thebaseballcube.com/
Baseball-Reference website. http://www.baseball-reference.com/
BR Bullpen website. http://www.baseball-reference.com/bullpen/Main_Page
JewishEncyclopedia.com. http://www.jewishencyclopedia.com/view.jsp?artid=289&letter=M
New York Times archives.
Online 1911 Encyclopedia Brittanica. http://encyclopedia.jrank.org/
Online World War II Indexes and Records. http://www.militaryindexes.com/worldwartwo/
Retrosheet website. http://www.retrosheet.org/
SABR BioProject. http://bioproj.sabr.org/bioproj.cfm?a=v&bid=702&pid=0
Western New England College. (http://mars.wnec.edu/~grempel/courses/russia/lectures/23rev1905.html.
Yivo Institute For Jewish Research. http://www.yivo.org/downloads/Pogroms.pdf
Born
June 6, 1908 at Odessa, (Russia)
Died
September 24, 1993 at Delray Beach, FL (USA)
If you can help us improve this player's biography, contact us.
/wp-content/uploads/2020/04/no-bio.jpg
600
800
admin
/wp-content/uploads/2020/02/sabr_logo.png
admin
2012-01-04 20:19:14
2012-01-04 20:19:14
Izzy Goldstein