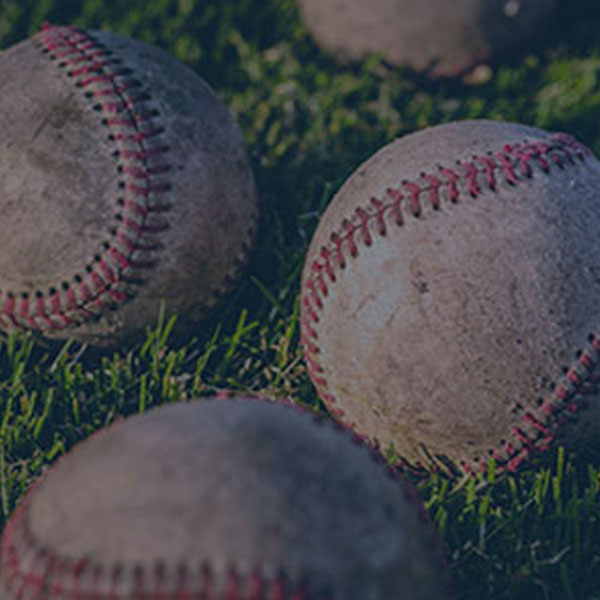 ---
James Franklin "Jimmy" Hitchcock Jr. was an All-American football player who briefly played for the Boston Braves toward the end of the 1938 season. He saw action in only twenty-eight games and was returned to the minor leagues at the end of the season. His brother Billy had a much longer career in baseball as player, coach, manager, and minor league executive.
The Hitchcock brothers were born in Inverness, a farm community in southeast Alabama. Jimmy was born there on June 28, 1911, the son of James Franklin Hitchcock Sr., clerk of the circuit court in Bullock County, Alabama, and Sallie Louise Davis. The Hitchcock family consisted of five boys and two girls.
Jimmy's notoriety came from his football exploits. At Union Springs High School, the triple-threat back acquired the nickname "The Phantom of Union Springs." His football fame grew at Auburn University (then Alabama Polytechnic Institute) where he was a tailback in the Notre Dame box formation. In his senior year, he captained an undefeated team that captured the Southern Conference championship. That team upset Tulane, snapping the Green Wave's four-year conference undefeated streak. Hitchcock scored from 60 and 63 yards out. He became Auburn's first All-American. Later his football exploits would lead to his induction into the National Football Hall of Fame in 1954 and the Helms Football Hall of Fame in 1966.
Hitchcock also excelled in baseball at Auburn, where he was captain and shortstop of the Tigers. No official college baseball All-American selection existed at the time, but College Humor Magazine, a national publication popular on college campuses into the 1950s, did name a mythical team. It selected Hitchcock as shortstop on its team. Thus, he could claim to have been an All-American in two sports, Auburn's first in both.
Pro football offered little monetary appeal in the Depression, so Hitchcock, like most two-sport stars, looked to baseball after his college graduation. In May 1933 he signed with the New York Yankees. A right-handed hitter and thrower, he stood 5'll" and weighted 165 pounds, but his weight would increase to 175 by the time he reached the majors five years later.
The Yankees started Hitchcock at their farm club in Wheeling, West Virginia, in the fast Class C Middle Atlantic League. He showed promise as a slick-fielding shortstop and solid hitter, batting .332 in 109 games.
Following his success at Wheeling, the Yankees moved Hitchcock up to Class A Binghamton, New York, of the NY-Penn League, where he stayed for two seasons. In 1934 he again hit over .300 (.318). Despite his strong showing, the Yankees kept him in the Triple Cities for a second year. The 1935 club won the NY-Penn League playoffs with Hitchcock hitting a solid .319.
After three good seasons Hitchcock jumped a level to Oakland of the Pacific Coast League. The quality of pitching there proved more difficult than he was accustomed to seeing. Still, he hit a respectable .271 with 28 doubles and a personal high 12 triples. He teamed with Joe Gordon to give the Oaks an outstanding double play combination. The Oaks finished a close second. After hitting .268 in 1937, the Yankees, whose farm system was loaded with middle infielders, gave up on Hitchcock, selling him to Chattanooga of the Southern Association.
Joe Engle, the Chattanooga owner who earned the reputation for being the Barnum of the Bushes, saw the popular southeastern football star as a draw at the gate, especially at a time when brother Billy was leading Auburn to its best year since it had Jimmy at tailback. Hitchcock gave Engle's team a solid shortstop, and the Lookouts gave Hitchcock a springboard to the majors. After batting .294 in 114 games, Engle sold Hitchcock to the Boston Braves on August 18, 1938.
Hitchcock found National League pitching over his head and was unable to take advantage of his major league opportunity. He made his debut on August 24, 1938, and played in 28 games in August and September. Manager Casey Stengel played him at second base and third base, but did not give Hitchcock a chance to show what he could do at shortstop, the position he had played all his life. At the plate he managed only 13 singles in 76 at bats, a .171 average.
Not surprisingly, the Braves returned Hitchcock to Chattanooga. The 1939 season there was fun. He batted a solid .273 and drove in a personal best 76 runs. The big bats, however, came from Bill "Swish" Nicholson and "Babe" Barna, who led the Lookouts to the regular season title.
After two solid seasons at Chattanooga Hitchcock got another chance at the AAA level in 1940. Following a six-game stay with Rochester of the International League, he went to Columbus in the American Association. That season, brother Billy, who had signed with the Yankees following his graduation from Auburn, played for Kansas City in the same league. Both brothers hit in the .260s, but Billy was on the way up. It was Jimmy's last chance.
When Columbus sold him to New Orleans of the Southern Association in January 1941, Hitchcock decided his career was headed in the wrong direction. He had already spent two seasons in the Southern Association. He had a family, having married Dorothy Blouser Shawkey, the daughter of ex-Yankee pitcher Bob Shawkey, in 1938. Hitchcock announced his retirement from professional baseball.
Hitchcock returned to his alma mater, which he had never really left. During his baseball career he had been part-time backfield coach at Auburn. When he retired, Auburn made him head baseball and assistant football coach. He stayed there in 1941 and 1942 before joining the navy.
Following his service in World War II, Hitchcock tried to restart a baseball career. As player-manager of the Opelika, Alabama, Owls of the Class D Georgia-Alabama League he hit only .242 and his club finished last, 30 games behind the league leader. That experience marked the end of his baseball career.
Hitchcock still loved and understood football. He again coached the backfield at Auburn in 1946. In the late 1940s and 1950s he became a well-known Southeastern Conference football official. In 1951 he served on the selection committee that brought Ralph "Shug" Jordan to Auburn as its football coach.
Hitchcock parlayed his popularity in Alabama into a political position, winning election in 1947 to the Alabama Public Service Commission, the state utility regulatory body. He served on that body until his death in 1959. The position necessitated moving his wife and their two sons to the state capital of Montgomery. He died at age 47 of a heart attack in Montgomery on June 23, 1959. He was buried in Greenwood Cemetery in Montgomery.
Sources
There is little published material on Hitchcock's baseball career. His football career is covered in Wayne Hester, Where Tradition Began: The Centennial History of Auburn Football (Birmingham: Seacoast/The Birmingham News, 1991). The Jimmy Hitchcock file in the A. Bartlett Giamatti Research Library at the Hall of Fame is disappointing. The contract cards provided by The Sporting News outline his stops. Statistics for his minor league career are found in Spaldings' Official Baseball Guides, 1934-1941, and Spink's Official Baseball Guide, 1947. Wirt Gammon, Your Chattanooga Lookouts since 1885 (Chattanooga: Chattanooga Publishing Co., 1955) is helpful on his stops there. His brother Billy Hitchcock was useful in filling in family information.
Born
June 28, 1911 at Inverness, AL (USA)
Died
June 24, 1959 at Montgomery, AL (USA)
If you can help us improve this player's biography, contact us.
/wp-content/uploads/2020/04/no-bio.jpg
600
800
admin
/wp-content/uploads/2020/02/sabr_logo.png
admin
2012-01-04 20:19:45
2012-01-04 20:19:45
Jim Hitchcock