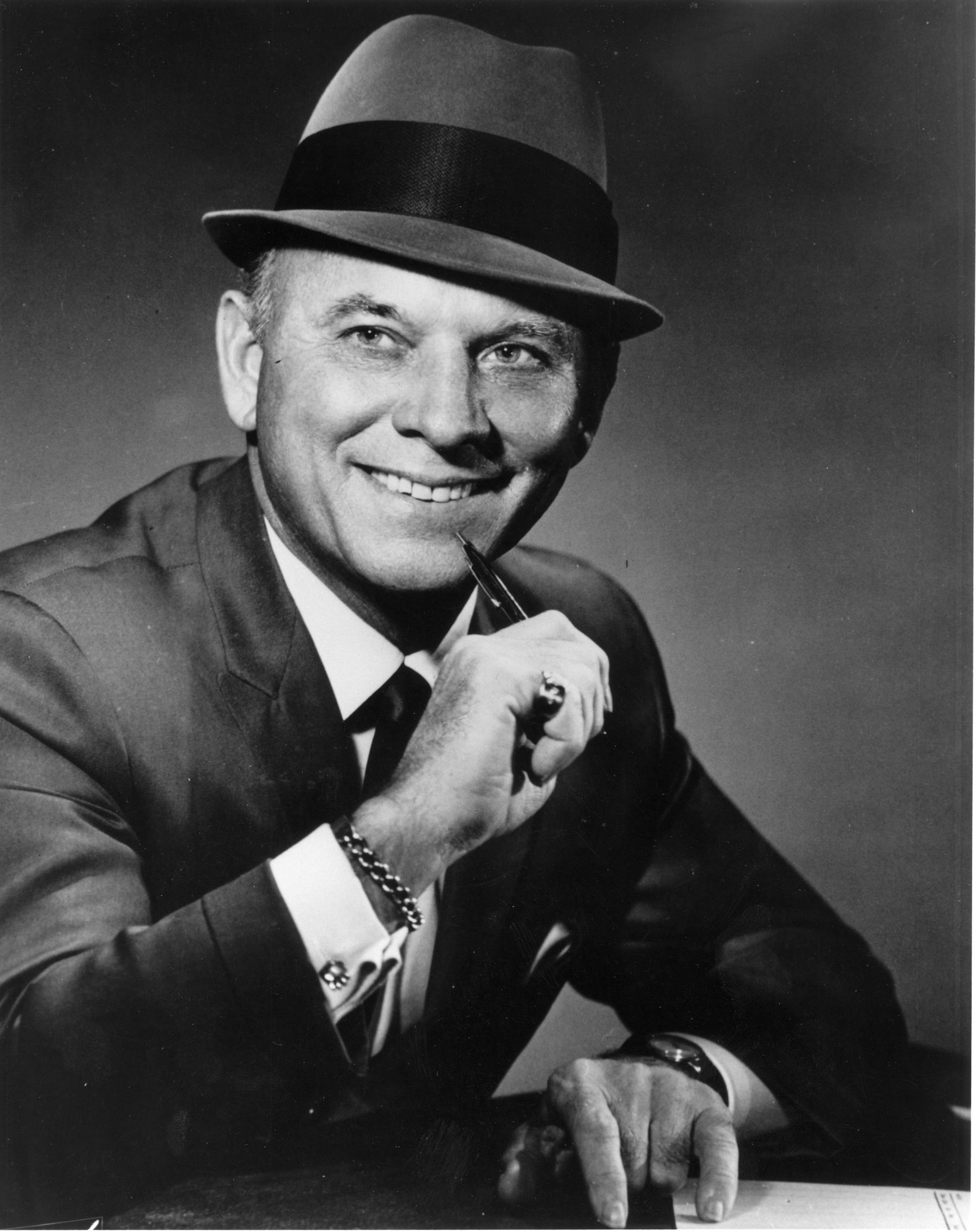 ---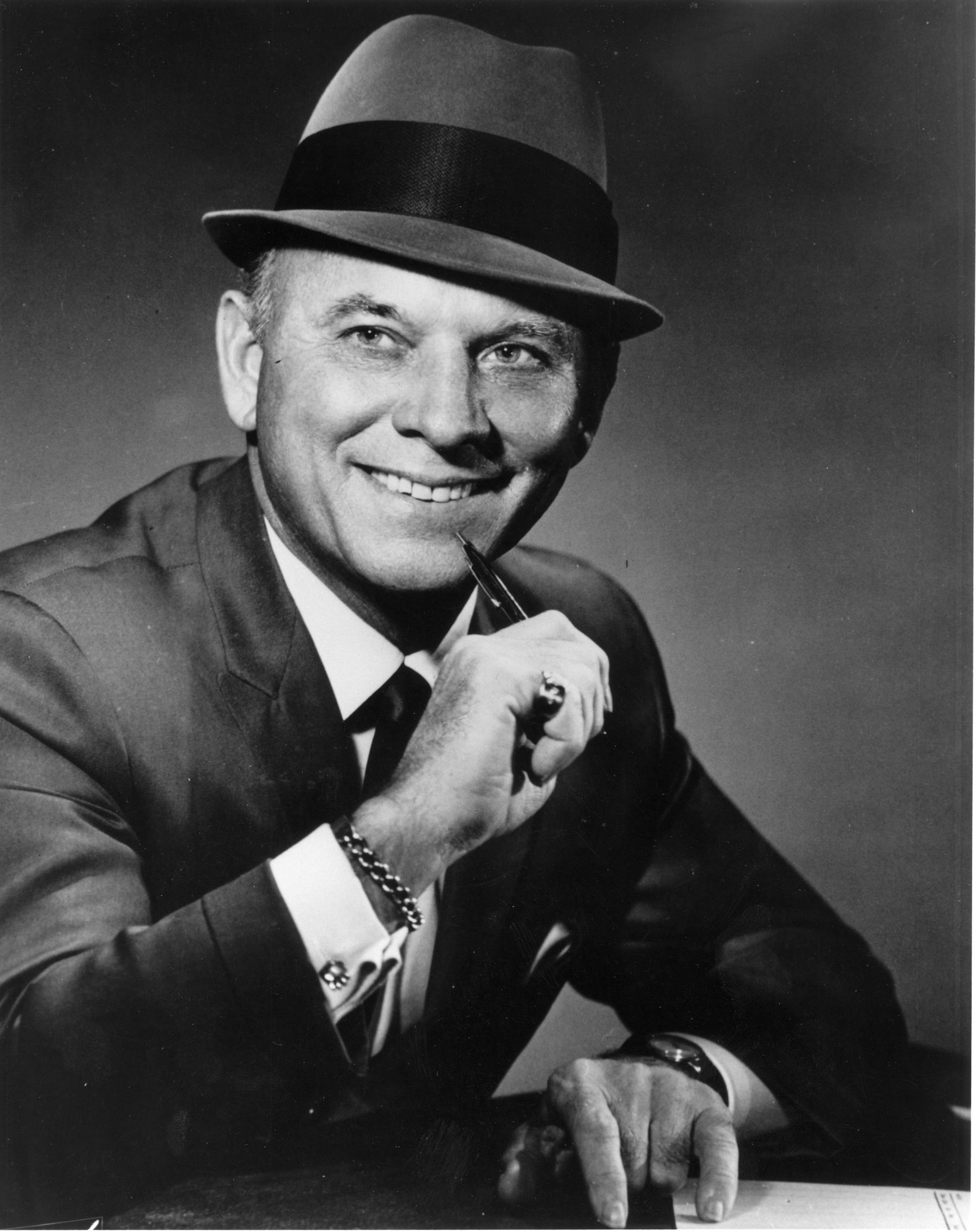 In a 1984 interview, former Cleveland Indians broadcaster Jimmy Dudley was reflecting on the 1954 team. They had set an American League record with 111 wins, but were swept in the World Series by the New York Giants, leaving many fans scratching their heads and asking, "What happened?" Thirty years later, Dudley was still searching for the answer to that question. "I've been trying to figure that out ever since it happened," said Dudley. "I guess it was just one of those things, a 10,000-to-1 shot. Destiny must have wanted the Giants to win."[fn]Russell Schneider, "The best team, the best group of guys," Cleveland Plain Dealer, July 15, 1984, 11-B.[/fn] It seemed as good an explanation as any; a more substantial explanation did not seem forthcoming, not even after 30 years.
"That 1954 team was not only the best I ever covered, it was also the best group of guys," Dudley continued. "They did everything together, on and off the field. They won together and lost together, although they didn't lose very often. There were no cliques. The 1954 Indians were a fun-loving team, a loose team, which was either another reason why they were so good, or the result of their being so good."[fn]Ibid.[/fn]
"Don't forget, Al Rosen broke a finger and George Strickland was out for six weeks with a fractured jaw. But Vic Wertz (at first base) and Rudy Regalado (at third base) stepped in for Rosen and did well and Sam Dente played the best ball of his career when Strickland was out. It was a great team."[fn]Ibid.[/fn]
Even after the Tribe was swept in four games, Dudley said, there were no excuses: "…there were no alibis, which should tell you something else about that team."[fn]Ibid.[/fn]
Dudley was the eyes and ears of Indians fans for 20 years. His ability to intertwine the call of the game with storytelling was a unique gift that only the greatest of broadcasters can provide to their listeners. Even though four decades have passed since Dudley called the action on the field, he is still revered as the greatest announcer the team everhad. And he is closely associated with the great Indians teams of the 1940s and 1950s.
James R. Dudley was born on September 27, 1909, in Alexandria, Virginia. He was the fifth child born to Mr. and Mrs. William Dudley. William Dudley owned his own farm in Gills Creek, located in the Blue Ridge foothills of Virginia. Jimmy was a good, all-around athlete as a child. Later he competed in baseball, football, and basketball at the University of Virginia. He graduated from college with a degree in chemistry, which landed him a job at duPont.
But boredom set in while Dudley was at duPont, and a friend suggested that with his voice he might want to give radio a try. Dudley took his friend's advice and started his broadcasting career in Charlottesville, Virginia, in 1937. From there he bounced around the East, making stops in Washington, Syracuse, and Pittsburgh. Eventually he made his way to Chicago, and went to work at powerhouse station WIND in 1942. "When he was a Cubs announcer in those days, I was Hal Totten's briefcase carrier," he told the author of a book on broadcasters. "I was sort of his 'gopher' – I'd do the odd jobs – and once in a while he'd let me do play-by-play, but for no more than an inning, tops."[fn]Curt Smith. Voices of the Game (Dallas: Taylor Trade Publishing, 1987), 165.[/fn] It was valuable experience for Dudley, but with World War II on, he went into the US Air Force, putting his career on hold while he flew in India.
Dudley moved to Cleveland after the war to announce hockey games for WJW, which also happened to be the Indians' flagship station. Fate smiled on him in June 1947 when he was assigned to broadcast a sandlot game at Cleveland Stadium being broadcast by the station. George Creedon, the head of Standard Brewing Company, which had just acquired the rights to air the Indians' games, was listening to the broadcast and was impressed by Dudley. He told Indians owner Bill Veeck that he wanted Dudley to do the Indians' games. Veeck agreed, and Dudley became the play-by-play announcer for the Indians in 1948.
Dudley's first on-air partner was Jack Graney, who had been an outfielder for the Indians in the Deadball Era. Graney was a fine player and an excellent announcer. He was a master at the "re-creation" of major-league games and was the first former ballplayer to make the transition from the field to the announcer's booth. "Jack was my first air partner and the one that did the most to help me," said Dudley. "He told me that 85 percent of people who listen to baseball broadcasts either know more about the game or think they know more about it than you do. And I never forgot what he said."[fn]Ibid.[/fn]
For Dudley, taking over the announcing in 1948, was as if he were in baseball heaven. The Indians won the world championship that year after a thrilling American League pennant race and a one-game playoff victory over Boston after the Red Sox and Indians ended the regular season tied. The Indians then overpowered the Boston Braves in six games in the World Series. "It was like living a dream," Dudley recalled. "Talk about being at the right place at the right time. It was so hard to believe – the crowds flocking to the ballpark each day, the pressure, the Red Sox and Yankees nipping at our heels."[fn]Ibid.[/fn]
Dudley married Angelyn Hendrick in 1950, and they were married for 49 years. They had two children, Douglas and Barbara.
The Indians competed for the first ten years of Dudley's tenure, winning the pennant again in 1954. A winning, competitive team naturally breeds interest, and Dudley turned into a favorite of the Indians faithful as more fans tuned in to listen to the broadcasts. His smooth delivery coupled with his slow, easy rhythm was suitable to the leisurely pace of a baseball game. Dudley believed that his success, and that of other Southern-born announcers, came from their voices. "I think our accents appealed to people – they were sort of graceful, they fit in with the game," he said. "Dixie speaking is slow, leisurely, it sort of moves with the weather. And baseball is that kind of game."[fn]Ibid.[/fn] He was often compared with other broadcasters who were also from the South, among them Lindsey Nelson, Red Barber, Mel Allen, and Ernie Harwell.
Like many announcers at the height of their popularity, the phrases Dudley used to describe the action became everyday lexicon. Dudley would say "the string is out" when the batter had a full count. His homer call was "Going … going … gone." And his call of a double play usually was "Over to second, one away… back to first, it's a double play!"
In 1957 Dudley was joined in the radio booth by Bob Neal. Neal was a stark contrast to Dudley's "aw shucks" style, having once aspired to be an opera singer. He had done play-by-play for the Cleveland Browns in the early 1950s. The pair despised one another, each detesting the other's style and personality. They alternated innings, rarely occupying the booth at the same time. "There was a game when Dudley had a terrible case of the stomach flu," recalled late Cleveland broadcaster Nev Chandler. "Dudley did the first three innings, and then Neal did the middle three. Dudley was in the men's room, very sick. The old broadcaster's code is that you don't leave the booth until your partner comes back. But after the sixth, Neal left. Come the seventh inning, Dudley was still sick. For the first couple of batters in the inning, all you heard was crowd noise, the crack of the bat, and the vendors yelling, 'peanuts, popcorn.' Finally, Dudley dragged himself into the booth and finished the game with no help from Neal."[fn]Terry Pluto. The Curse of Rocky Colavito (New York: Simon and Schuster, 1994), 182-183.[/fn]
Cleveland radio personality Pete Franklin recalled: "In my first night at the Stadium, I sat between Jimmy Dudley and Bob Neal, who were doing the radio broadcasts in the 1960s. I had been introduced to them individually and had made small talk before the game. I sat between them for two innings, three innings, then four innings. They never spoke to each other. They would talk to me, and I'd talk to them. But Dudley and Neal wouldn't even look at each other. I felt a chill. They loathed each other."[fn]Ibid.[/fn]
Neal was moved to TV in 1962, but was reunited with Dudley for three years in 1965. Gabe Paul had come to Cleveland as general manager in 1961. Neal developed a relationship with Paul, and used it as leverage to oust Dudley in January 1968. The timing was not lost on Dudley, who realized it would be too late to catch on with another team. "One of Jimmy's mistakes was that he didn't socialize with Gabe Paul, but Bob Neal did," said Cleveland sportswriter Hal Lebovitz.[fn]Terry Pluto, Akron Beacon Journal, August 3, 1997, C7.[/fn]
Dudley caught on with the Seattle Pilots in 1969. He was teamed with Bill Schonely for one year, until the franchise moved to Milwaukee.
Dudley resided in Tucson, Arizona, in the offseason during and after his major-league career. After Seattle, his name was mentioned whenever an opening for a broadcaster appeared. But he never broadcast another major-league game. He did a lot of work for the University of Arizona and the Tucson Toros of the Pacific Coast League, and served as a pitchman for several products in the Cleveland area.
On August 3, 1997, Dudley was awarded the Ford C. Frick Award Broadcast Award. "Jimmy Dudley provided tremendous insight to Cleveland Indians baseball for countless listeners," said Baseball Hall of Fame President Donald C. Marr, Jr. "Baseball history evolves many wonderful stories. Jimmy's soothing and docile delivery, combined with his keen ability to tell these stories, captivated his listening audience. His name is added to an impressive list of previous recipients of the prestigious Ford C. Frick Award."[fn]Baseball Hall of Fame news release, February 13, 1997 [/fn]
Dudley's son, Doug, accepted the award for him. A statement issued for him by the Hall of Fame said: "I'm very honored to be the recipient of this fine award. I'm proud of what I accomplished as a broadcaster and am thrilled to join such a prestigious group of former winners."[fn]Ibid.[/fn]
Jimmy Dudley died on February 12, 1999, after suffering a stroke. He was survived by his wife, Angie, his two children, and two grandchildren. Many listeners can still hear Jimmy sign off Tribe games with his signature line, "lotsa good luck, ya heah?"
This biography is included in the book Pitching to the Pennant: The 1954 Cleveland Indians (University of Nebraska Press, 2014), edited by Joseph Wancho. For more information, or to purchase the book from University of Nebraska Press, click here.
Born
September 27, 1909 at Alexandria, VA (US)
Died
February 12, 1999 at Tuscon, AZ (US)
If you can help us improve this player's biography, contact us.
http://sabr.org/sites/default/files/DudleyJimmy.jpg
600
800
admin
/wp-content/uploads/2020/02/sabr_logo.png
admin
2013-03-06 15:29:00
2013-03-06 15:29:00
Jimmy Dudley