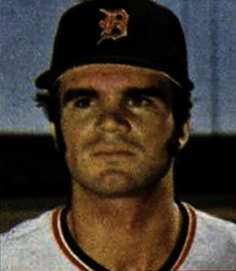 ---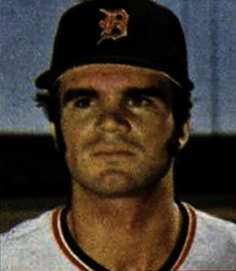 One of only a relative few major league players born in Nevada — perhaps fittingly given his surname — John Gamble had a very brief big-league career. Appearing in only 13 games, he still was nonetheless able to cement his legacy in the annals of baseball as a member of an exclusive club of players primarily used as pinch-runners. Trivia aside, Gamble was also a highly regarded big-league infield prospect and a decorated multisport amateur athlete and coach.
John Robert Gamble Jr. was born of Irish and Danish descent on February 10, 1948, in Reno, Nevada, to parents John and Muriel Gamble. Younger brothers David and Douglas rounded out the family in the Lutheran household. Gamble's father and mother both spent their careers in the education field, with John Sr. — a World War II veteran — eventually climbing the ranks from teaching in the local public schools to attaining a prominent administrative position in Nevada's Department of Education. In addition to instilling a strong work ethic into his children, Gamble's father enjoyed spending time outdoors with his sons hunting and fishing. John Sr. also became Gamble's first baseball coach, stoking his namesake's love for the game.1 Perhaps unsurprisingly, the younger Gamble called his father one of the most influential people in his life.2
Growing up in Nevada, Gamble — who batted and threw right-handed — honed his baseball skills playing youth and amateur ball in organizations including Babe Ruth League, Connie Mack League, and the American Legion.3 He also excelled as an honor student and decorated three-sport star in baseball, basketball and football at Carson City High School.4 After hitting .479 and .420 in his junior and senior seasons, respectively, Gamble's prowess as a fine shortstop garnered him the most attention, however.5 The University of the Pacific in Stockton, Calif., offered him a baseball scholarship.6 And Gamble's talents also reportedly attracted the attention of nine big-league clubs.7 Ultimately, the Los Angeles Dodgers drafted him on June 7, 1966, in the second round of the June amateur draft.
Shortly thereafter, Dodgers scout Bill Brenzel signed the 18-year-old Gamble to a contract for what the family termed as a "very substantial" amount of money. Characterized as having fine shortstop range to both his right and left, Brenzel reportedly said of Gamble, "He has good speed, an excellent throwing arm that will get stronger, and he's not afraid to stand up there and hit. He has all the natural instincts of a ballplayer, and with proper instruction he will go a long way in professional baseball."8 Although in signing with the Dodgers Gamble sacrificed the opportunity to play college baseball on scholarship, he remained committed to furthering his education. During professional baseball offseasons he attended the University of Nevada — his parents' alma mater.9
Immediately assigned by Los Angeles to their Rookie-level affiliate Ogden (Utah) Dodgers for the 1966 season, the 5-foot-10, 165-pound Gamble doubled in his first at-bat.10 Although he ended the season hitting a lackluster .225 with no home runs and seven RBIs in 45 games in his first taste of professional ball, scout Brenzel noted that the shortstop — who tied for the league lead in double plays turned (18) — "played well" in helping the club win the Pioneer League championship for manager (and future Hall of Famer) Tommy Lasorda.11 Back with Ogden in 1967, Gamble showed significant improvement at the plate in helping his team repeat as Pioneer League champs. Although he again displayed no long-ball power, Gamble hit a robust .298 in 38 games, and ranked among the top 10 in several offensive categories. Defensively, despite leading all shortstops in the league with 37 errors, he also led in double plays turned for the second consecutive season with 26 twin killings, with manager Lasorda noting that he had a "very good arm."12
Based on his performance at Ogden, Gamble was promoted to the Daytona Beach Dodgers of the A-ball Florida State League, where he spent the 1968-70 seasons (except for a brief stint in 1969 at Bakersfield, another A-level Dodgers affiliate, this one in the California League). The light-hitting Gamble hit a solid if unspectacular .268 during this span, but began to distinguish himself on the basepaths. After stealing only eight bases during his two seasons at Ogden, Gamble stole 38 bases in 1968, 33 in 1969, and a league-leading 60 in 1970. And in the field, despite a difficult 1968 season at shortstop in which he led the league with 76 errors, Gamble still regularly ranked among league leaders at his position in assists and/or double plays turned during his tenure at Daytona Beach. He also displayed defensive versatility by transitioning from shortstop to third base for the 1970 season. Gamble's performance was enough to get him added to the winter roster of the Albuquerque Dodgers of the Double-A Texas League.13 His time there would be brief, however.
Seeing potential in the prospect once termed a "base stealing sensation," on November 30, Gamble was drafted by the Detroit Tigers from the Dodgers in the 1970 Rule 5 draft.14 Assigned to the Montgomery Rebels of the Double-A Dixie Association for the entirety of the 1971 season, Gamble bounced between the shortstop and third-base positions. He hit for middling average (.252) with little power (three home runs and 36 RBIs) in 137 games, but once again displayed a penchant for swiping bags. Finishing second in the league with 38 stolen bases, the "gutsy type infielder" was added to Detroit's 40-man winter roster.15
Attending spring training at Tigertown in Lakeland, Fla., with the parent club in 1972, Gamble acquitted himself quite nicely in his battle for the backup shortstop position, hitting .313 in 11 games. Gamble was ultimately not brought north with the big-league club, however, after the Tigers decided to temporarily retain veteran shortstop César Gutiérrez to increase his attractiveness for a potential deal.16 Still, regarding Gamble's situation, Tigers manager Billy Martin noted, "If an injury happens I wouldn't hesitate to call him up."17 Assigned to the Toledo Mud Hens of the Triple-A International League, Gamble again split time between shortstop and third base. The light-hitting speedster had a typical season at the plate, hitting .268 with one home run and 35 RBIs in 128 games. Although Gamble only managed 13 stolen bases on the year, his speed on the basepaths was still evident in his nine triples — good for third in the league.
Noted as having "legitimate big-league possibilities," Gamble was indeed called up to Tigers during the September roster expansions.18 On September 7, 1972, Gamble made his major-league debut. With the Tigers down 9-0 in the top of the ninth inning to the Orioles in Baltimore, he unceremoniously popped out in foul territory while pinch-hitting for relief pitcher Jim Foor. "Right before I went up there, Tony Taylor told me, 'If he [Mike Cuellar] throws a fastball and misses, he'll come right back with a fastball.' Well, he missed on the first one and he did just what Tony said. He came right back with a fastball and I popped it up foul to Mark Belanger. I still remember that pitch to this day," Gamble recalled more than three decades later.19 With the Tigers in the midst of a playoff race, Gamble only saw action in five more games, with four of those solely as a pinch-runner. He finished his first season hitless with three at-bats and no runs, RBIs, or stolen bases. Showing the confidence he had in his 24-year-old prospect, manager Martin was reported to have been strongly considering activating Gamble for the playoffs when starting shortstop Eddie Brinkman went down with an injury.20 Although he did not ultimately make the playoff roster, Gamble said of his first taste of the major leagues, "It was just a great experience being here these last few days."21
In similar fashion to his 1972 campaign, Gamble found himself back down in Toledo after 1973 spring training in Tigertown. This time, however, his stay there was brief. Seeking to add some speed to improve their "slow-poke attack," the Tigers dealt backup catcher Gene Lamont to the Atlanta Braves in mid-May to open up a roster spot for Gamble, who was summoned from the Mud Hens.22 "Right now we need all the help we can get. And we definitely need some good baserunning. That's one thing Gamble can do — he can steal a base," manager Martin explained.23 Gamble did not wait to make an impact with the Tigers. In a May 16 game against the Boston Red Sox, he made his first appearance of the season. Having entered the game as a pinch-runner with the score tied 5-5 in the bottom of the 10th inning, Gamble scored standing up on Mickey Stanley's sacrifice fly to secure a walk-off victory.24 Martin continued to use Gamble as a pinch-running specialist on a regular basis until he was sent back down to Toledo in late May to make room for star Willie Horton, who was returning from the disabled list.25 Gamble appeared in seven games for the Tigers in 1973 — all as a pinch-runner. Shortly after returning to Toledo he underwent season-ending knee surgery to repair torn cartilage.26 Gamble never made another appearance in the majors, pinch-running in 11 of 13 career games — although he never attempted to steal a base.27
After a brief stint at the onset of the 1974 season with the Memphis Blues of the Triple-A International League, Gamble spent the 1974-76 seasons with the Evansville Triplets — the Tigers' new triple-A affiliate in the American Association. The best of those seasons was in 1975, when Tigers director of player development Walter "Hoot" Evers remarked of Gamble's spring training performance, "He's had a ton of hits and his hands are better. I think he's showing a little more power. This is the best spring John Gamble has had in a long time."28 Although the power never really materialized, Gamble finished the 1975 season hitting a healthy .288 in 106 games. He capped the year by driving in the game-winning run to give the Triplets the Junior World Series title over the International League's Tidewater Tides.29 Gamble regressed in 1976, however, hitting only .210 in 90 games. And with his most valuable asset — speed — on the decline (he had not stolen more than 13 bases since 1971), Gamble retired from professional baseball.
Upon leaving baseball, Gamble returned to his hometown of Reno to spend time with his wife Dawn (whom he married in 1969 and later divorced), son Cory, and daughter Tawnya. Although he found a new career working many years for Washoe County Parks until his retirement in 2005, his love for the game never diminished.30 In the late 1970s, Gamble became a standout performer for the Reno Toyota men's fastpitch softball team, helping to lead them to berths in prominent competitions including the International Softball Congress World Tournament.31 He also served as an assistant baseball coach for high schools in the Reno-Sparks area from 1977 to 1992. Gamble capped his coaching career by working for his daughter Tawnya as her assistant coach for the Wooster High School softball team from 2003 to 2007. "I just knew I could use his knowledge. But, of course, I'm probably my dad's biggest fan," his daughter explained. She added, "I think he enjoys instilling his love for the game in the kids."32 In 2014, Gamble was recognized for both his high school coaching and multisport athletic achievements when he was inducted into the Nevada Interscholastic Activities Association Hall of Fame.33
In reflecting on his missed opportunity to get more playing time with the Tigers, Gamble pointed to his 1973 knee injury. "I was hoping the next year I would get a break. All their infielders were getting old: Dick McAuliffe, Eddie Brinkman, and Aurelio Rodriguez. Then I got hurt, my knee. It was just the breaks of the game. The famous knee," he explained.34 Still, not bitter about only seeing limited action in the major leagues, Gamble noted, "It was really a neat time. I'm so grateful for the time I did have."35
Last revised: September 29, 2017
Sources
In addition to the sources cited in the Notes, the author accessed Gamble's file at the library of the National Baseball Hall of Fame and Museum in Cooperstown, N.Y.; Ancestry.com; Baseball-Reference.com; Newspapers.com; and Retrosheet.org.
Notes
Born
February 10, 1948 at Reno, NV (USA)
If you can help us improve this player's biography, contact us.
http://sabr.org/sites/default/files/GambleJohn.jpg
600
800
admin
/wp-content/uploads/2020/02/sabr_logo.png
admin
2017-01-05 11:36:35
2017-01-05 11:36:35
John Gamble