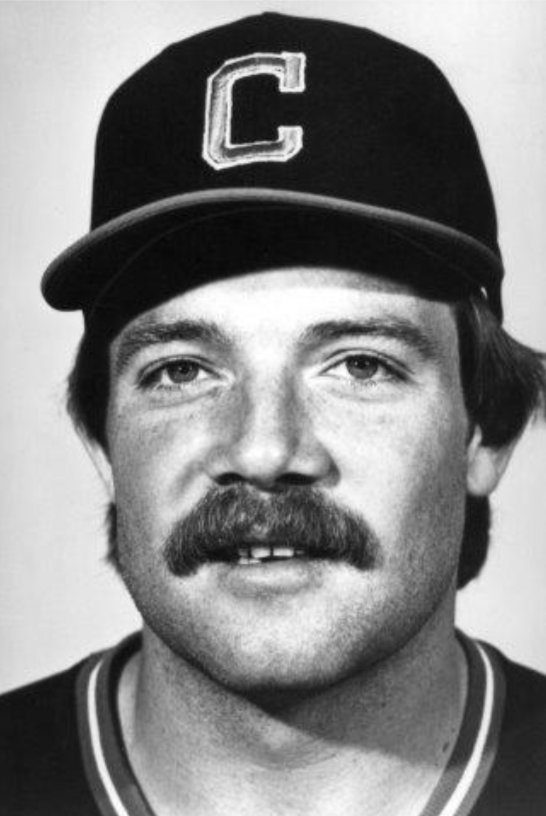 ---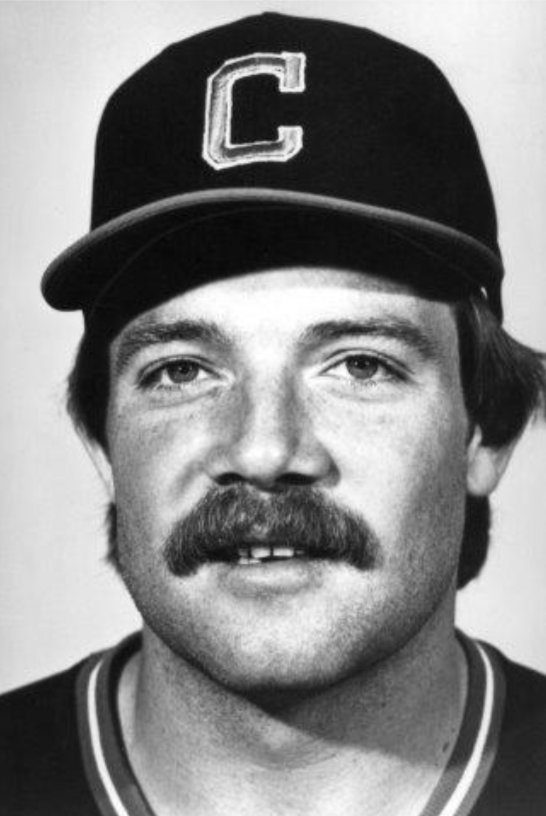 Baseball nirvana landed in Cleveland, Ohio, on May 15, 1981. And it landed smack-dab on the pitching mound. For the Cleveland Indians, a major-league franchise that was a consistent nonfactor for most of the 1960s into the 1990s, to be king of the mountain for even one day was heavenly.
Len Barker gave that feeling to the Tribe and their fans. On a cold and misty evening at Cleveland Stadium, Barker pitched the major leagues' 10th perfect game. The visiting Toronto Blue Jays sent 27 men to the plate, and they went down in order like a row of dominos. The key to Barker's perfecto was a dominating curveball, one that he threw 70 percent of the time. He was so much in command that he never had a three-ball count on a batter. Barker got stronger as the game went on, and struck out 11 of the last 17 batters he faced. All 11 went down swinging.
"That was one of the most unreal days of my life," said Barker. "I knew that I had good stuff, maybe even awesome stuff, when I began the game. But as the game went on, I had total command. I could throw anything, anywhere I wanted. My curveball was something else."1
Although only 7,290 were in attendance that night, many more would claim to have been there. It was an uplifting moment for a city in need of a baseball identity. It was something for Indians fans to hang their collective hat on, to rally around. Of course there were others who decided to still kick dirt on Barker's evening. A writer in Dallas asked "How can it be perfect if it happened in Cleveland?"2
"Imagine, a perfect game," said the Indians' Toby Harrah. "A perfect game and we're all part of it; all of us and the entire city of Cleveland! It's so great for everybody, especially this team."3 Indeed it was pure perfection for one night in Cleveland Indians history.
Leonard Harold Barker II was born to Leonard and Emogene (Lockcart) Barker on July 7, 1955, in Fort Knox, Kentucky. Barker was a pitcher at a young age, starring in American Legion ball. Throwing no-hitters was not the problem, but his control was; he would walk up to a dozen players an outing.
The Barkers relocated to Pennsylvania, where Len enrolled at Neshaminy High School in Langhorne, about 26 miles north of Philadelphia. Barker was a three-sport star at Neshaminy (football, basketball, baseball), but it was his pitching that was his meal ticket. Specifically, he threw an overpowering fastball. Already 6-feet-4, "Large Lenny" was quite a presence on the mound. His control might have been lacking, but the speed he threw with could not be denied.
After his graduation from high school, the Texas Rangers drafted Barker in the third round of the 1973 amateur draft. The Rangers selected pitchers early, first picking high-school phenom David Clyde with the first pick, and then left-hander Rich Shubert in the second round.
Barker had early success. He went 7-1 in the Gulf Coast Rookie League, registering 54 strikeouts in 59 innings pitched. He was promoted to Gastonia of the Class-A Western Carolinas League in 1974. Barker emerged as the Rangers' top prospect, posting an 11-7 record, and led the league with five shutouts. He whiffed 140 batters in 124 innings pitched.
The big right-hander had a reputation for being a bit wild, on and off the diamond. In 1976 the Rangers brought him to spring training. Barker was not there long before he found trouble. After a few beers at the bar of the Surf Rider Hotel in Pompano Beach, Florida, Barker and bullpen coach Pat Corrales got into an altercation with some hotel guests. A fist fight broke out and Corrales was arrested. A Dallas sportswriter hid Barker in his room to avoid apprehension. The next day Barker was sent to the team's minor-league facility in Plant City.
Barker was promoted in 1976 to Triple-A Sacramento (Pacific Coast League). His record for the Solons in 1976 (11-10, 5.55 ERA) was not his best effort, and his walks (96) outnumbered his strikeouts (92). However, Barker started two games at the end of the season for Texas. He got a no-decision in his major-league debut, against California on September 14, 1976. Barker got his first major-league victory in the last game of the season, going the distance to defeat Rich Gossage and the Chicago White Sox, 3-0. He struck out six and scattered three hits. "I've got to show 'em I want a job here," said Barker. "My goal for next spring is to go down there to Florida and make that five-man rotation."4
During the offseason Barker played winter ball in Venezuela. His manager was the Rangers' bullpen coach, Pat Corrales. After the winter league season, Corrales said, "When he's throwing the ball over the plate, there ain't nobody hittin' him. And when he's right, nobody wants to hit against him. He'll scare hell out of a batter. That first pitch might be coming right at your ear then the next three are right out there on the corner of the plate.
"But is he ready now? No, I don't think so. Maybe later in the season, who knows? But consistency is the thing. The first six games in Venezuela this winter he was something else. He had great control. Then he came apart at the end of the season. He'd throw three good innings, then maybe walk five."5
Corrales' assessment was indeed correct. Barker was sent to Triple-A Tucson for the first half of the season. He was recalled by Texas and made three starts, but mostly pitched out of the bullpen. He made the most out the opportunity given him, going 4-1 with a 2.66 ERA. Barker struck out 51 in 47⅓ innings. After the season, on December 23, Barker and Bonnie Elwell were married.
The Rangers dealt closer Adrian Devine to Atlanta as part of a four-team deal. "At first, I couldn't believe it because (Devine had) had such a good year," Barker said. "I was trying to figure out why they would trade him. Then it finally sunk in; with Adrian gone this team was handing the job to me. When I finally did realize this was the case, it's about the nicest feeling I've ever had in baseball. I never thought I'd be able to accept going to the bullpen. Of course, if they tell you to go, you've got to do it."6
But the plans went awry in 1978 spring training when Barker did not see much activity. He totaled about six innings of work the entire spring. "We were in a situation where we knew what he could do because he did it for us last year," said manager Billy Hunter. "We had a lot of new faces, and I needed to see what they could do so they got more work."7
In his third pitching appearance of the season, against Boston at Fenway Park on April 16, Barker raised eyebrows when he let go of a pitch that landed on the backstop screen just below the press box. "One year in the Instructional League a pitched slipped and I threw it over the press box," said Barker.8
With mixed results early in the season, Barker was sent to Tucson to could get some work in on a regular basis. "(Hunter) told me I'll be back in about three weeks," said Barker. "I'll go down, get some starts, get some work, then come back up. I need to get my arm loose, and this will help. I've thought about it, and I'd rather go down to Tucson rather than stay here and only pitch once every eight days."9
Barker went 4-0 in his abbreviated stay at Tucson, with a minuscule ERA of 1.04. But he was unable to duplicate his success when he was recalled to Texas. Reggie Cleveland took over the closer role. Although Barker earned four saves of his own, his overall record took a few steps backward (1-5, 4.82 ERA).
For a while, Texas coveted Jim Kern, Cleveland's stellar relief pitcher. From the beginning of the 1978 season the Rangers had intermittent negotiations with Cleveland about a deal. On October 3 the deal was done; Texas shipped Barker and outfielder Bobby Bonds to the Indians for Kern and infielder Larvell Blanks.
Bonds was the main subject of the trade, with his power and speed and his refusal to play in Cleveland. Barker was almost a footnote. Cleveland manager Jeff Torborg did acknowledge that Barker threw with more mustard on the ball than Kern did. Barker is capable of "throwing a strawberry through the side of a submarine," said Torborg.10
Barker started the 1979 season working out of the bullpen. He made his first start on June 14 against Oakland. He pitched well, giving up one earned run, but had a no-decision in the 2-1 Indians win. Steadily, he improved and he strung six wins together from July 31 through September 4. Included in that streak were two wins over Texas. Barker finished the year at 6-6.
Barker earned a spot in the Indians rotation for the 1980 season. He was given the role that he sought and he responded with his best year of his career. After the All-Star break, Barker reeled off an 11-1 record, lowering his ERA from 5.00 to 3.68. Included were two games in which he recorded double-digit strikeouts; at Chicago on August 18 (12) and at Minnesota on September 1 (11). "Lenny has the ability to be a big winner," said Indians pitching coach Dave Duncan. "Everyone knows that. Just how much he develops down the road will depend on how much he works on all of his pitches and how much he learns about the hitters throughout the league."11
Barker won his 19th game of the season on September 27 against Baltimore, but he was unable to get number 20 as he dropped his final two games of the season. He finished with a 19-12 record, and a 4.17 ERA. His 187 strikeouts led the league. "He's certainly one of the best pitchers in the American League," said Tribe skipper Dave Garcia, who had replaced Torborg the previous season.12
A month after Barker's perfecto on May 15, the players' strike halted the season, wiping out games for two months (June 12-August 10). Barker's record was 5-3 when play was halted. After the strike was settled, the season resumed with the All-Star Game in Cleveland on August 9. Barker was selected to the AL team and pitched two scoreless innings. "This was great," he said. "The fans were outstanding. It is a pleasure to play with these guys because you know they are a great bunch of ballplayers."13 Three losses in September made Barker's season record 8-7, but he led the league again in strikeouts (127).
Cleveland put together a pretty good pitching staff for 1982 with Barker, Bert Blyleven, John Denny, and Rick Sutcliffe. But injuries to Blyleven and Denny curtailed their 1982 season. Sutcliffe led the league with a 2.96 ERA, and Barker was second in the league with 187 strikeouts. He pitched 244⅔ innings and had a 15-11 record. But it fell apart for the big right-hander in 1983. A bone spur in his right elbow caused his fastball to lose its zip, dropping from the low 90s to the mid-80s. Barker was in the last year of his contract and odds were long that he would remain with the Indians.
The Atlanta Braves were in a fight for the top spot in the National League West. The Braves front office believed that adding another arm to their rotation might give them the edge and targeted Barker. On August 28, 1983, Atlanta acquired Barker (8-13 at the time) for three players to be named later (Rick Behenna, Brook Jacoby, and Brett Butler) and gave him a five-year, $5 million contract. "I couldn't be happier," said Barker. I'm going to a first-place team. I got a five-year contract. Wouldn't you be happy to leave a last-place club?"14 The Braves medical staff believed that the bone spur was not serious. Barker went 1-3 for the Braves in six starts. The Dodgers won the division by three games.
Barker spent the 1984 and 1985 seasons in Atlanta, suffering from pain in his elbow. The bone spurs were more serious than the Atlanta doctors thought and he underwent surgery in 1984. The rehabilitation caused him to work less in spring training the following year. He was shelved with the same elbow problems in the middle of the 1985 season. His record in Atlanta was 10-20 over parts of three seasons, including 2-9 in 1985.
The Braves released Barker at the end of spring training in 1986. He signed with Montreal, but pitched all season for Triple-A Indianapolis. Released after the season, Barker signed with Milwaukee, but was once again relegated to the minors, this time with Triple-A Denver. He did make 11 starts for the Brewers in 1987, posting a 2-1 record. He was plagued with arm problems that placed him on the disabled list. Barker filed for free agency at the end of the season, but there were no takers. He retired from baseball with a career record of 74-76 and a 4.34 ERA.
Barker founded Perfect Pitch Construction, a home-remodeling business. He remained a fan favorite in Cleveland and was a popular player at the yearly Indians fantasy camp. (That was where he met his second wife, Eve.)
In 2010 Barker joined the coaching staff at Notre Dame College in South Euclid, Ohio, and in 2012 he became the head coach. Former teammates Joe Charboneau and Ron Pruitt joined his coaching staff. "When I get around these guys I feel like a kid," said Barker.15 As of 2016 he and Eve resided in Chardon, Ohio, 30 miles east of Cleveland.
On August 18, 1980, Len Barker was pitching no-hit ball against Chicago through five innings at Comiskey Park. In the bottom of the sixth inning, Leo Sutherland led off with a bunt that rolled past Barker to second baseman Alan Bannister. But the throw was late and the White Sox had their first hit. Barker finished with a three-hitter, as the Indians were victorious, 4-2 in the first game of a doubleheader. After the game, Barker was more upset that he did not get a shutout than he was about Sutherland's bunt. "I'll get a no-hitter sooner or later," said Barker. "At least I hope to be around a long time and one night I'll have one of those special nights."16
Perhaps Lenny Barker could add clairvoyance to his arsenal of talents.
Last revised: February 2, 2017
This biography appears in SABR's "No-Hitters" (2017), edited by Bill Nowlin.
Notes
1 Terry Pluto, The Curse of Rocky Colavito (New York: Simon and Schuster, 1994), 237.
2 Pluto, 238.
3 Russell Schneider, "Wife and Brother Are Among Joyous Fans," Cleveland Plain Dealer, May 16, 1981: 6-C.
4 Randy Galloway, "Rangers End Year in Style, 3-0," Dallas Morning News, October 4, 1976: B-2.
5 Randy Galloway, "Rangers' Barker: He Keeps on Hummin'," Dallas Morning News, March 3, 1977: B-3.
6 Randy Galloway, "Pressure Falls on Barker," Dallas Morning News, February 25, 1978: 22.
7 Randy Galloway, "Reliever Barker Plans to Return," Dallas Morning News, May 28, 1978: 64.
8 Randy Galloway, "Bosox Run Down Texas, 8-6," Dallas Morning News, April 17, 1978: 21.
9 Randy Galloway, "Reliever Barker Plans to Return," Dallas Morning News, May 28, 1978: 64.
10 Bob Dolgan, "Slugger Refuses to Say if He'll Report to Tribe," Cleveland Plain Dealer, October 4, 1978: 7-E.
11 Burt Graeff, "Large Lenny's Head and Arm Give KayCee a Royal Blush," Cleveland Press, August 23, 1980: C-7.
12 Bob Sudyk, "Large Lenny Barker Gets the Message," Cleveland Press, September 2, 1980: C-3.
13 Terry Pluto, "Record Crowd Sees NL Win Again," Cleveland Plain Dealer, August 10, 1981: 5-C.
14 Terry Pluto, "Barker Is Traded to Braves," Cleveland Plain Dealer, September 29, 1983: 4-B.
15 Bill Lubinger, "Former Cleveland Indians Pitcher Len Barker Finds Perfect Fit at Notre Dame College," cleveland.com, May 6, 2010.
16 Terry Pluto, "Barker's Three-Hitter Jolts Chisox," Cleveland Plain Dealer, August 19, 1980: 1-C.
Born
July 7, 1955 at Fort Knox, KY (USA)
If you can help us improve this player's biography, contact us.
https://sabr.org/sites/default/files/BarkerLen.png
600
800
admin
/wp-content/uploads/2020/02/sabr_logo.png
admin
2012-01-04 20:49:32
2012-01-04 20:49:32
Len Barker