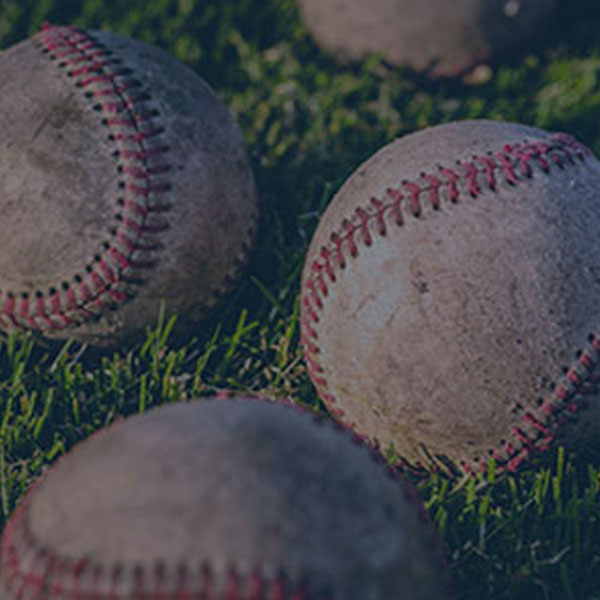 ---
Marty McHale was hardly a household name as a baseball player, singer, or writer. However, he led a full, enjoyable life because he was unafraid of living it to the limit. His many endeavors and accomplishments are a tribute to a person who was blessed with joie de vivre.
As a right-handed pitcher, McHale was a fine singer, dubbed the "Caruso of Baseball" by Variety Magazine. Other musical aficionados considered the high baritone McHale the "Irish Thrush." And, as McHale told Lawrence S. Ritter in an interview in 1963, former Red Sox teammate and eminent music critic Babe Ruth told John Kieran of the New York Times that McHale "'was the best goddam singer I ever heard!'" What more can a man ask?
To talk about Marty McHale is to talk about a Renaissance man. He played baseball (he was captain of the team in 1910) and football and ran track at the University of Maine, pitched for the Red Sox and Yankees for six years, sang and danced professionally in vaudeville with Turkey Mike Donlin, wrote for a newspaper, and became a stockbroker. As to the vaudeville act, which they called "Right off the Bat," McHale felt that he and Donlin were popular solely because they were baseball players.
The vital records at the Stoneham, Massachusetts Town Clerks office show that Martin Joseph McHale was born on October 30, 1886. McHale lived at 6 Avon Avenue in Stoneham, nine miles outside of Boston. The vital statistics office goes as far back as his grandparents. His maternal grandparents were John and Margaret Fallon. Patrick McHale the son of John and Kate McHale married Kate Fallon on December 4, 1880, in Stoneham. Patrick had emigrated from Ireland to the United States. and Kate had come to the States from England. Kate and Patrick McHale had five children, all born in Stoneham: John (September 25, 1881), Katie (March 2, 1885), Martin Joseph (October 30, 1886), Michael (November 5, 1888), and Thomas (March 15,1891). Marty's father was a laborer in Ireland and became a stone mason in America. He died on November 16, 1906 of apoplexy at 47 years old.
In 1910, at the University of Maine, McHale attracted the attention of scouts after he had thrown three straight no-hitters. He had offers from the Red Sox, Tigers, Pirates, the Boston Braves, and a somewhat tentative offer from the Cincinnati Reds, which has an intriguing story attached to it.
Upon signing with the Red Sox, McHale received a two thousand dollar bonus.
He related to Ritter that when he reported to the Red Sox at the end of the college term, the club ordered him to stay in Boston while they were on the road. They had (they said) no room for him on the club. The clubhouse man at Fenway Park told McHale the real reason. He explained to McHale that ballclubs frequently asked waivers on new players to see if anybody else was interested; if other clubs were interested, they could withdraw those waivers within a certain period. The clubhouse man told McHale and the other newcomers not to be too good in their workouts so that other clubs would not become interested. McHale ignored the clubhouse man's advice and pitched to the hitters as if his life depended on it. Sitting in the stands and watching McHale was Clark Griffith, the manager of Cincinnati, who closely scrutinized the practice and immediately put in a bid for McHale. Two days later, McHale was on his way to Chicago to join the Red Sox.
To hear McHale tell it, one can easily conclude that music was at least as important to him as baseball. When Ritter asked McHale what he liked best, baseball or vaudeville, Marty replied, "It's about fifty-fifty." Indeed, while at Boston in 1910 during his rookie year, he helped form the Red Sox Quartette, with Buck O'Brien, Hughie Bradley, and Larry Gardner. After Gardner dropped out of the group, Bill Lyons, who was hardly a ballplayer, joined the Quartette. However, the Red Sox signed him to a contract just to make the name of the act look proper. "For three years," McHale told Ritter, "the act stayed together, but the ordeal of keeping the group on a tight schedule became overwhelming and the Quartette disbanded in 1913."
McHale told Ritter of his first pitching assignment, on September 28, 1910, against the Cleveland Naps. A brash person, Marty felt he could beat anyone. McHale seemed to back up his claim in his first game, but his ego got the better of him. The first time McHale faced Joe Jackson, who was just beginning to show his greatness, Marty struck him out by sneaking a fastball right down the middle on a 0-2 count. The next time, Marty had Jackson buried again in a 0-2 count. Red Sox catcher Red Kleinow came out to McHale and said, "'Well, what do you want to pitch him, a curveball?'" McHale said, "'No, I'm going to stick another fast one right through there.'" Kleinow said, "'He'll murder it.'"
And that's exactly what Jackson did, hitting it like a rifle shot and slamming it so hard against the right field wall that it bounced all the way to left-centerfield. The next guy got a hit and Jackson scored. McHale went on to relate to Ritter how he lost the game on a ball that Duffy Lewis lost in the sun. Eddie Hohnhorst, who hit the long fly lost in the sun, wound up on second and scored the winning run for Cleveland on a hit by Ted Easterly. McHale lost the game even though he had struck out ten.
McHale bounced up and down from the majors and the minor leagues. He was sent down to Brockton in the New England League in 1910, where he won 11 and lost 12. In 1911, he was back in the majors with the Red Sox. However, later in the season he was sent to Jersey City (International League), where he went 10 and 9. Called back up by the Yanks in that season again he won 2 and lost 4 with an earned run average of 2.96. In 1914, after being traded to the Yankees, he won the opening game on April 14, defeating Philadelphia and Joe Bush, 8-2. McHale won 6 and lost 16 for a poor Yankee team that year, with a respectable 2.97 earned run average.
McHale's baseball career reads like an itinerant salesman selling his wares from door to door: from Boston to Brockton, from Boston to Jersey City, from Montreal to New York. He bounced up and down from the majors to the minors like a jazz pianist rolling on the keys. And in the off-season he was on the road doing his vaudeville act. His peripatetic movements could make one spin like a top trying to keep up with his dizzying pace.
McHale told Ritter that although he was considered a spitball pitcher, his overhand curveball was his best pitch. He had a good fastball, hardly a Walter Johnson fastball, but he learned to take something off his curve and spitter to make his fastball more effective.
Despite his pitching woes with the Yanks, McHale loved playing for Frank Chance, the Yankee manager. Although Chance had a reputation as a tough taskmaster, he appreciated a hard worker who hustled. The manager showed his appreciation by giving McHale a watch.
Chance and McHale became good friends, so much so that Chance confided to McHale that he was going to quit as manager of the Yankees. Chance said, "'We have a good pitching staff but you guys get little run support. And the owners won't get me the players I need in order to win.'"
McHale spent the 1915 season with the Yanks and Montreal and Richmond of the International League. He was 3-7 with the Yanks and 4-9 with Montreal and Richmond. Chance had advised McHale to get a two- to three-year deal before McHale went on his vaudeville tour after the 1914 season. McHale, admitting his foolhardiness to Ritter, did not heed Chance's advice. The Yankees were sold to Jacob Rupert in 1915. Bill Donovan, the newly appointed Yankee manager, did not approve of long term contracts; consequently, McHale's belated attempt at a two- or three-year contract was thwarted.
In 1916, McHale was back with the Red Sox. McHale told Ritter that Bill Carrigan, the Red Sox manager, disdainfully said to McHale, "'Now that you're seasoned enough you can come back and pitch for a Big League team.'"
In 1916, McHale went 0-1 with the Red Sox and the same year was sent to Cleveland, where he was 0-0 in just five games. Nineteen sixteen was his last year in baseball. McHale's career statistics were 11 won and 30 lost with a 3.57 earned run average.
In 1917, McHale joined the war effort. He enlisted in the army and became a Lieutenant in the 22nd Regiment of Engineers. A column in the Boston Globe dated March 14, 1918, has McHale calling for 500 red-blooded young sportsmen who are unmarried without dependents and ready to take action against Kaiser Wilhelm-men willing to risk their lives in combat. His plan was to mold them into a battalion specializing in hand grenade and small bomb use.
After World War I ended, McHale was through with baseball and went to work for the New York Evening Sun. McHale wrote articles which the Sun published in their Saturday edition. The Wheeler Syndicate, which owned the Sun, frequently sold his articles to papers in Boston, Philadelphia, Newark, and so forth. McHale received four to eight dollars for each article. Many of these articles were about baseball. He described Smokey Joe Wood as a cocky player with a ton of confidence without being overbearing. In a story about Walter Johnson, McHale wondered what might have happened had Johnson pitched for the New York Giants, who would have gotten him five or six runs almost every outing. He portrayed Christy Mathewson as a Jekyll-and-Hyde personality. Off the field, Mathewson was a friendly, affable guy, but once he took the mound he was all baseball and tough as nails.
His baseball career over, McHale had time to reflect on the game during the Deadball Era and the new Lively Ball Era. He noted the differences between the era of manufacturing runs through the bunt and hit and run and the lively ball era of the three-run homer.
In 1920, McHale turned his attention to financial matters and became a stockbroker. He worked as a stockbroker at Daniel O'Connell and Company. McHale then started his own investment firm, M.J. McHale Company Investments and Securities, at 115 Broadway, New York. He lived at 596 Riverside Drive in New York For 52 years McHale was a successful stockbroker and the head of his own firm.
In 1972, Marty McHale left the securities firm he established and spent the rest of his life in retirement in Hempstead New York until his death on May 7, 1979. His wife Peggy, sons Marty Jr. and John, and three grandchildren survived him.
Perhaps McHale's love of vaudeville interfered with his becoming a better player. However, Marty McHale, born of immigrant parents, climbed the American ladder of success. He took advantage of the openness of a society that permitted a man to try whatever he wanted regardless of his background. He was a vaudevillian, attended college, wrote for a newspaper and became rich from his brokerage firm. He had the privilege of playing with Tris Speaker, Smokey Joe Wood, and Babe Ruth. McHale was not a titan in baseball, but his versatility and willingness to try anything led him into many other successful ventures that any person would be proud of.
Sources
Directory. University of Maine, 1921.
Howard, Reed. SABR Minor Leagues Research Committee.
Obituary. The New York Times. May 12, 1979. (Obituary Section)
Ritter, Lawrence S. "Ladies and Gentlemen, Presenting Marty McHale." The National Pastime: A Review of Baseball History. 1 (1982), 16-21; reprinted in John Thorn, ed. The Armchair Book of Baseball. New York: Macmillan, 1985.
Shatzkin, Mike, and Jim Charlton, eds. The Ballplayers. New York: William Morrow, 1990.
Spatz, Lyle. New York Yankee Openers: An Opening Day History of Baseball's Most Famous Team, 1903-1996. Jefferson, North Carolina: McFarland, 1997.
Stoneham, Massachusetts. Office of the Town Clerk. Vital Records (Vol. 3 p 62 No.44) (Vol. 3, p. 95, No. 66) (Vol. 3, P. 105, No.10) (Vol. 3, p. 109. No. 74) (Vol. 3, p. 116, No. 87) (Vol 4, p. 73, No. 105)(Vol. 3, p. 123, no. 12)
Obituary. Boston Globe. May 11, 1979. (Obituary Section)
Born
October 30, 1886 at Stoneham, MA (USA)
Died
May 7, 1979 at Hempstead, NY (USA)
If you can help us improve this player's biography, contact us.
/wp-content/uploads/2020/04/no-bio.jpg
600
800
admin
/wp-content/uploads/2020/02/sabr_logo.png
admin
2012-01-04 20:18:55
2012-01-04 20:18:55
Marty McHale