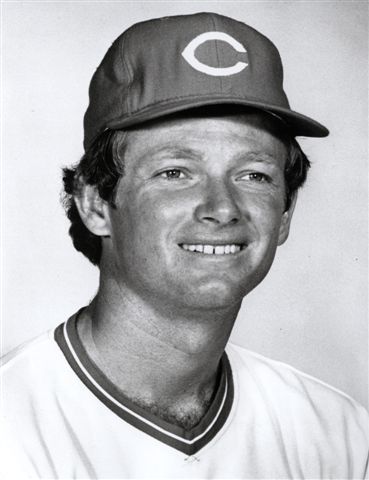 ---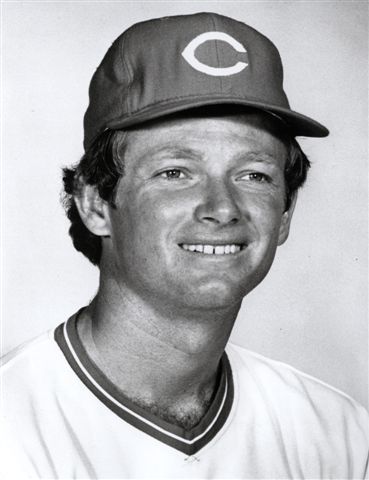 With his 29th pitch of the game on October 21, 1975, Cincinnati Reds relief pitcher Pat Darcy retired his sixth consecutive Boston Red Sox batter, Carl Yastrzemski, on a weak grounder to shortstop Dave Concepción to end the 11th inning and keep the score tied in the most pressure-packed game of his life: Game Six of the 1975 World Series. Darcy, a 25-year-old rookie and surprisingly the winner of 11games during the regular season for Reds, had imagined such moments as a child. "For some reason," he remembered 36 years later, "as I was coming into Game Six, I flashed back to when I was a kid and remembered thinking, 'What would it be like to be on the mound at a critical juncture in a World Series game and have to make a good play? Could I do it?'"1
With consecutive one-out singles by Tony Pérez and George Foster, the Reds threatened in the top of the 12th inning. A victory in Boston would give Cincinnati its first World Series championship since 1940. With mounting tension, Red Sox pitcher Rick Wise set down Concepción and Cesar Geronimo to end the inning. Calm and collected, Darcy went to the mound and threw his warm-up tosses to Bench. Facing Carlton Fisk, he threw his 30th pitch and home plate umpire Satch Davidson signaled ball one. At 12:34 a.m. (ET), in the second longest World Series game at the time (consuming four hours and one minute), Darcy then threw what he intended to be a hard, sinking fastball inside, but it sailed high. It was his only mistake of the game. Fisk unloaded a long high drive down the left-field line. He waved, pushed, and willed the ball to stay fair, and the result was one of baseball's most iconic moments, Fisk's game-winning walk-off home run. Darcy and the Reds were the losers. But unlike the New York Yankees after Ralph Terry surrendered a Series-ending home run to Bill Mazeroski in 1960, Darcy and the Big Red Machine would get another chance, in Game Seven, which, because Fisk's winning blow came after midnight, would begin the same day. This time victory was theirs.
For Pat Darcy, the pitcher victimized by the Red Sox catcher, the pitch was the last one of his only full season in the major leagues. After an undistinguished five-year career in the Houston Astros' farm system, Darcy had been acquired by the Reds in 1974 and flourished under the tutelage of manager Vern Rapp with the Triple-A Indianapolis Indians, earning a late season call-up to the major leagues. In 1975 Darcy emerged from relative obscurity to win his last nine decisions as the Cincinnati Reds' fifth starter on his way to a surprising 11-5 record. With the Reds' surfeit of starting pitchers he was limited to two relief appearances in the World Series. Then he was beset by shoulder problems in 1976, was sent back to Indianapolis in midseason and never made it back to the major leagues
Patrick Leonard Darcy was born on May 12, 1950, in Troy, Ohio (20 miles north of Dayton, the son of an FBI agent. When he was 3 years old, his father, Lyman, moved the family to Tucson, Arizona, after a brief period in New Mexico. "… (L)ike a lot of people, we moved out here because of illness in the family. My sister had asthma," Darcy said of the move to the dry, desert climate.2 Young Pat was involved with sports his entire childhood. At Rincon High School he starred on the baseball team from 1966 to 1968 as an outfielder and pitcher. In his senior season, the team, coached by Gilbert Carrillo, and assisted by former Red Sox minor-league infielder Bill Mehle, finished second in the Class 5A state baseball tournament, After high school Darcy entered Mesa Community College, where he played baseball in 1969 as his team won the Arizona Community College Athletic Conference championship. A tall, lanky, hard-throwing right-handed starting pitcher, Darcy attracted the attention of scouts, but went undrafted that year and signed a free-agent contract with the Houston Astros in the summer.
Darcy was assigned to the Covington (Virginia) Astros of the Rookie-level Appalachian League, where one of his teammates was fellow 19-year-old pitcher J.R. Richard. Darcy was 2-2 in 28 innings with a 5.46 earned-run average.3 He split the 1970 season with Williamsport in the short-season New York-Pennsylvania League and Raleigh-Durham in the Class A Carolina League.
With an impressive cumulative ERA of 2.93 in 13 starts, Darcy was primed for stiffer competition in 1971, and he was one of the few bright spots for the 1971 Columbus (Georgia) Astros in the Double-A Dixie Association. With a deceptive 5-10 record, he was the victim of poor run support from a team that won just 51 games and lost 91. Darcy's 2.56 ERA ranked fifth in the Southern section of the league among starters with more than 100 innings pitched and was his career low. The 6-foot-3 right-hander pitched a no-hitter on August 29 against the league champion Charlotte Hornets, striking out ten.
Because of his flights of wildness (70 walks and 13 wild pitches in 123 innings in 1971), Darcy began the 1972 season back at Columbus and showed better control (50 walks in 129 innings). He spent part of this season on the roster with his former high school teammate, Jim Crawford, who later went on to pitch for Houston and Detroit. In August Darcy was promoted to Triple-A Oklahoma City, where he did not allow an earned run in 16 innings pitched, and shut out Denver on three hits.
Darcy went to spring training with the Astros in 1973 but spent the entire season with the Astros' new affiliate in the American Association, the Denver Bears. Despite suffering from a sore ankle all season, Darcy posted a 3.57 ERA, almost two runs better than the last-place team's ERA. Darcy was hit by a flying bat during a pre-game drill on August 15 and required 18 stitches in his right cheek.4
Darcy was considered one of the Astros' top pitching prospects. But in February 1974, hoping to improve its defense and make a push for the National League West title, the team traded him to the Reds for All-Star infielder Denis Menke and cash. "The trade was a shock," Darcy said. "I grew up in the Houston organization and knew a lot of their players. … I was on their 40-man roster. Then [general manager] Spec Richardson called and said I was traded to Cincinnati. I said, 'Cincinnati?' I couldn't believe it."5
Darcy arrived at the Reds camp and experienced a different culture. "Bob Howsam, the Reds' general manager, called and told me about the rules, especially about the haircuts. I knew about that because at Denver, I had pitched against Indianapolis [the Reds' Triple-A affiliate] a lot. So when I reported to the Reds, I went up to Sparky and said I knew the rules and got a haircut. He said, 'Fine kid, but get another haircut.' It wasn't short enough for Sparky."6 But Darcy was impressed by the Reds' winning attitude and confidence. "I didn't know anybody on the roster but the culture at Cincinnati was so much different than Houston. Larry Shepard was the Reds' pitching coach and he came up to me and said, 'We don't lose 2-1 and 3-2 games here. We just don't do it.' "7
Assigned to the Reds' Triple-A affiliate, Indianapolis, Darcy excelled under manager Vern Rapp and played for a first-place team for the first time in professional baseball. (The Indians won a division championship but lost to Tulsa in the league championship playoff.) On a pitching staff that included Joaquin Andujar, Tom Carroll, Rawly Eastwick, Gary Nolan, Pat Zachry, and other former and future major leaguers, Darcy won 12 games and his 3.41 ERA was the lowest among the starters. He was named to the American Association all-star team. Darcy was rewarded with a September call-up to the Reds.
Thrust into a heated pennant race, Darcy made his major-league debut in a start at Riverfront Stadium against the Atlanta Braves on September 12. Darcy stifled the Braves' bats through seven innings, giving up just four hits and one run. He was lifted with two outs in the eighth after surrendering a home run to Darrell Evans and a single to Dusty Baker, but was the winning pitcher in the 6-2 victory. Darcy singled with two outs in the fourth inning and later scored when Johnny Bench hit a grand slam. Darcy pitched in five more games, including another start (a no-decision) for the second-place Reds. He finished with a 3.71 ERA in 17 innings pitched.
Darcy made the squad in 1975, and got the victory on Opening Day, pitching two scoreless innings against the Los Angeles Dodgers. "I got to know Pat pretty well in spring training," said Joe Morgan, impressed with Darcy's poise and control with runners on the corners and one out in the 14th inning of the Dodgers game. "I could tell he had a lot of guts and wasn't going to panic."8 On April 20 he made the first of his 22 starts that season, pitching seven innings of one-run ball against his former team, the Astros. Bothered by blisters on his pitching hand, Darcy missed several starts in late May and early June. On July 30 he pitched his only major-league complete game, a victory over the San Francisco Giants. The complete game was the first for a Reds starter in 45 games, a record at the time. "[Darcy's] got the liveliest arm on the team," said Sparky Anderson, known as "Captain Hook" for his habit of pulling starting pitchers at their first sign of trouble.9
Winning his last nine decisions of the season, Darcy came out of relative obscurity to earn 11 victories. He posted a 3.58 ERA. "If Sparky would have started me more, I would have won 20," said the self-assured Darcy.10 Described as a "nice-looking, surfer-type blond," Darcy, who volunteered at a mental-health clinic in Tucson in the offseason got along well with his teammates and had a reputation of being somewhat quirky.11 "Darcy is completely uninhibited and has confidence in himself," said Reds' pitching coach Shepard. "He's a right-hander, but with all of the eccentricities of a left-hander. … Who else would go out there in the outfield during batting practice and take yoga exercise?"12
Having pitched just twice in relief during the last two weeks of the season, Darcy saw no action in the NLCS against Pittsburgh, whom the Reds, winners of 108 games, swept in three games. In the World Series, he relieved Gary Nolan in Game Three and gave up one run in two innings during an exciting ten-inning victory.
"We arrived in Boston up three games to two, and got hit by three days of rain," Darcy recalled in 2011. "During those three days of rain, there wasn't a strength coach, nutritionist, or sports psychologist to be found. When it was time to play baseball, we just went out and played."13 When he entered the game in the tenth inning of Game Six, Darcy was the Reds' eighth pitcher, tying a World Series record. He retired the Red Sox in order in the 10th and 11th, but he noticed something. "I threw 28 pitches in those two innings and hadn't worked for quite a while," he said. (Between September 27 and the World Series, Darcy had pitched only two-thirds of an inning.) "I could tell I was losing some zip on my fastball. …"14 After his fateful second pitch to Fisk, Darcy watched over his right shoulder as the arcing shot hit the foul pole and left-field umpire Dick Stello signaled home run. "I thought it was going to be foul," Darcy said. "I have no excuses. I tried to get the ball low — and it sailed."15
"After Game Six, Sparky told me I'd done well to get the game into the 12th inning," Darcy said. "Nobody was despondent. Everybody just sat around saying what a great game it was, and that we'd get 'em tomorrow."16 In another nail-biter, the Reds came back from a 3-0 deficit and won Game Seven 4-3 in Boston and thus the World Series when Joe Morgan singled home Ken Griffey in the top of the ninth inning. With the Reds' victory, as dramatic as Fisk's home run was, Darcy's name has not been assigned to baseball lore and memory like that of the Brooklyn Dodgers' Ralph Branca, whom Bobby Thomsom victimized in 1951, or the Yankees' Floyd (Bill) Bevens, who was just one out from the first no-hitter in World Series history before surrendering a walk-off two-run double to the Dodgers' Cookie Lavagetto in 1947.
After one of the most exciting World Series ever, baseball started on a sour note in 1976 when owners locked out the players from March 1 to March 17 over disputes on free agency and the free-agent draft. The reduction of spring training to three weeks caused havoc for pitchers. The Reds had made substantial changes in their staff in the offseason, trading starter Clay Kirby to the Montreal Expos and reliever Clay Carroll to the Chicago White Sox. Despite Darcy's surprising 11-win campaign the previous year, he was not guaranteed a spot in the rotation going into spring training. But he pitched well in the curtailed period and Don Gullett was injured, so Darcy won a spot in the rotation. In his first start, on April 11 against the Astros, Darcy retired the first 15 batters he faced before giving up three runs in the sixth inning, but earned a win as the Reds scored nine runs. In his next start, five days later, he lost his spot in the rotation when he allowed 12 baserunners in six innings against the Giants. After nine more appearances (two starts), Darcy was optioned to Indianapolis on June 16. "Darcy can't relieve and we just didn't have room for him in the starting rotation," Anderson said.17 Darcy never made it back to the major leagues. His record for the Reds in 1976 was 2-3, with a 6.23 ERA in 39 innings pitched.
At Indianapolis the rest of the season, Darcy suffered from shoulder problems and made only 16 starts, going 5-7 as he suffered through his most frustrating season as a professional. With a 4.28 ERA in 103 innings at Indianapolis and limited opportunity for promotion, Darcy decided not to re-sign with Reds and played out his option. In March 1977 he was traded to the St. Louis Cardinals for pitcher Mike Caldwell. Assigned to the Cardinals' Triple-A affiliate in the American Association, the New Orleans Pelicans, Darcy continued to suffer from chronic arm and shoulder pains. Sporting a 12.60 ERA after just three appearances, the 27-year old was demoted to St. Petersburg in the Florida State League. Going from a World Series championship and the high life in October 1975 to cramped bus rides and fast food two years later in Class A baseball, Darcy quipped, "it is somewhat of a culture shock."18
After a respectable 7-6 record and 3.09 ERA for the Arkansas Travelers (Double-A Texas League) in 1978 despite arm troubles that limited him to 16 starts, Darcy was out of baseball entirely in 1979. Released by the Cardinals, he signed with the Iowa Oaks, the Chicago White Sox' Triple-A team, for 1980. After walking 14 batters in 12 innings, he was released.
A winner of ten consecutive decisions over the course of two seasons, Darcy finished his three-year major-league career with a 14-8 record and a 4.15 ERA in 186 ⅔ innings pitched. In his ten-year minor league career, he posted a 55-59 record with a 3.47 ERA.
After baseball, Darcy enrolled at the University of Arizona and earned a bachelor's degree, but noted, "It was hard to go back because I was almost 30 years old."19 He began a new career in real estate and business in Tucson. With his wife, Judy, a longtime teacher in the Tucson Unified School District, Darcy had three children, Kimberly, Ryan, and Kathleen. Active in politics, Darcy ran twice for mayor of Tucson. He became a supporter of public parks and athletic opportunities for people of all ages in Tucson and Pima County. Darcy remained close to baseball, coaching little league, semipro and softball teams and, for decades, he has hosted a local radio sports talk program. Owing to his close relationship with former Reds general manager Bob Howsam, who was instrumental in bringing expansion baseball to Denver, Darcy played a pivotal role in making Tucson the Rockies' spring training headquarters in 1993.
"You can't dwell on it. … You have to move on from that moment no matter how big it is," Darcy said about serving up one of the most famous home runs in baseball.20 With fond memories of his time on one of the best teams in baseball history, Darcy never lost his love for baseball.
Last revised: May 1, 2014
This biography is included in the book "The Great Eight: The 1975 Cincinnati Reds" (University of Nebraska Press, 2014), edited by Mark Armour. For more information, or to purchase the book from University of Nebraska Press, click here.
Notes
Born
May 12, 1950 at Troy, OH (USA)
If you can help us improve this player's biography, contact us.
http://sabr.org/sites/default/files/images/DarcyPat-6418.75_HS_NBL.jpg
600
800
admin
/wp-content/uploads/2020/02/sabr_logo.png
admin
2012-01-04 20:41:10
2012-01-04 20:41:10
Pat Darcy