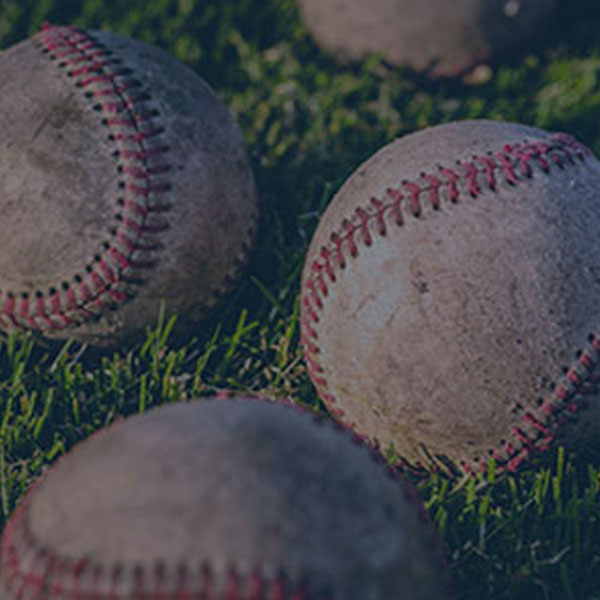 ---
There was no digging in at home plate when Rube Melton was on the mound. Standing six feet five and weighing 205 pounds, Melton was blessed with a right arm capable of throwing a baseball with speed that few possessed. Brooklyn Daily Eagle columnist Tommy Holmes wrote that Melton was "very fast and uncommonly wild."1 In 1942, the only season in which he pitched more than 200 innings in the major leagues, he led the National League in both walks and wild pitches. He had incredible potential, though, which was why general managers put up with his wildness over six major-league seasons.
He was born Reuben Franklin Melton and for most of his first twenty years he was simply Frank Melton. But his antics off the field, and sometimes on, caused sportswriters and teammates to nickname him "Rube," a name he hated.
While in the minors he once disappeared between innings of a game he was pitching. When he finally ran out to the mound, after delaying the game, he explained that he had been talking to a friend in the parking lot.2 Another time during his tenure in the minors, he lit a pile of rags on fire in his hotel room to keep the mosquitoes away. His roommate put out the fire, much to Melton's chagrin.3
While newspapers laughed at Melton's eccentricities, he was more than just a country bumpkin. He was always angling for a better salary, becoming famous for his lengthy spring-training holdouts; he possessed such great raw talent that scouts and general managers fought (and paid highly) for his services.
Born on February 27, 1917, in Cramerton, North Carolina, Melton was the sixth of ten children born to Reuben Judson Melton and Minnie Dulcenia Haynes Melton. When Melton's father found work at a cotton mill near Gastonia, North Carolina, he moved his family to Victory-Winget, a company town named for two cotton mills whose employees lived there.
Baseball was a big part of a mill company town's existence. Young Frank showed great promise on the diamond. By the time he turned sixteen, the lanky Melton was turning heads with his fastball. In 1933 he was on the mound for the local American Legion Junior baseball team, Gastonia Post 23, a state and national power in Legion baseball.4
Melton also played football and basketball for Gastonia High School. But with his flaming fastball, baseball was his game. By 1934, at seventeen and with a year to go in high school, Melton was too old for American Legion ball, so he latched onto a mill team in the local industrial league.5
In early 1935, Melton signed a professional contract with the Southern Association's Chattanooga Lookouts, a Washington Senators affiliate.6 But he spent June and July pitching in the Western Carolina League and in the Tobacco State League. With the summer winding down, Melton enrolled at Wake Forest College.7 He stayed for a semester, even playing on the freshman football team, before leaving the school to attend Campbell Junior College, now known as Campbell University, for the spring semester.
At Campbell, Melton gained the notice of St. Louis Cardinals scout Frank Rickey, the younger brother of Branch Rickey, the Cardinals business manager. Frank Rickey signed Melton and sent him to the Asheville Tourists of the Class B Piedmont League. Before playing a game, though, Melton was sent down to the Class D Pennsylvania State League's Greensburg Red Wings.8 The nineteen-year-old Melton dominated the Class D opposition, going 13-4 and leading Greensburg into the playoffs. He was named the league's best right-handed pitcher.9
In 1937 Melton went to spring training with the Columbus (Ohio) Red Birds, the Cardinals' team in the American Association. The Sporting News called him a "reliable first-string pitcher," but the deep Cardinals farm system prevented him from making the Columbus team.10
Melton was returned to Asheville, but after just one exhibition game, he was sent to the Albany (Georgia) Travelers in the Class D Georgia-Florida League. Before leaving Asheville, Rube married Hazel Bunting on April 3, 1937. In his first start at Albany, Melton set a league record by striking out fifteen Thomasville Orioles. He soon faltered, though, posting a 6-11 record and a 4.01 ERA.
At the end of the 1937 season, Melton made a bold move. For the last two years he had been paid $75 a month to play ball. With a new wife and a child on the way, he decided a change was necessary. So in 1938, he jumped to Valdese of the outlaw Carolina League, where he was paid $75 a week.11
But on August 5, Valdese quit the league.12 Organized Baseball had blacklisted all of the Carolina League players, so Melton found his way instead to several top-notch semipro teams. He pitched for whoever paid him the most money. Late in the 1939 season he was with the Bona-Allen Shoemakers of Buford, Georgia. Bona-Allen was the defending champion of the prestigious National Baseball Congress semipro World Series.
Scouts flocked to the tournament in Wichita, Kansas, and were wowed by Melton's pitching. However, the Cardinals still owned his rights. Frank Rickey offered Melton $400 a month to play with Columbus.13 Melton accepted, and on February 14, 1940, he was reinstated to Organized Baseball.14
Melton went to spring training with the Cardinals, but back problems kept him from competing for a spot on the big-league club, and he was sent to Columbus.15
The Red Birds used him as both a starter and reliever. By July he had relieved in sixteen games with eleven saves.16 Later in the season they used him primarily as a starter. On August 22, manager Burt Shotton started him in both ends of a doubleheader against the Minneapolis Millers.
Unbeknownst to Branch Rickey and the Cardinals organization, Melton was eligible for the Rule 5 draft. The major leagues had decided that his two years out of Organized Baseball had counted toward his eligibility for the draft. The Philadelphia Phillies, with the worst record in the majors in 1939, had the first pick. They selected Melton then immediately sold him to Brooklyn for $15,000.17
Commissioner Kenesaw Landis was suspicious of the deal and never signed the paperwork. At the winter meetings, Landis's secretary, Leslie O'Connor, accused Phillies owner Gerry Nugent and the Dodgers' Larry MacPhail of collusion. Shortly after the meeting, Landis nullified the sale.18
Landis, knowing the Phillies' precarious financial position, said Melton could still be traded, but not to the Dodgers; he barred them from trading Melton to Brooklyn for at least three years. When Melton flew to Philadelphia to negotiate his contract, he had a surprise for Nugent. He had suffered a bruised knee in a car accident.19
At spring training with the Phillies in 1941, manager Doc Prothro taught Melton how to throw a changeup. In early March, Prothro declared him his number one pitcher. Rube started against Boston in the third game of the season and failed to last through the third inning. The "number one pitcher" started only four more games. Most of his work came in relief. When he did pitch, he hardly lived up to his billing.
Melton was unhappy about his role on the team and his poor performance. By July 16 he had had enough. After getting pounded by Chicago that afternoon, he went home. Nobody knew about it until the next day when he failed to show up for the game with the Cubs. Prothro was livid. Rumors cropped up that he and Melton had had a fight, but Prothro denied it.
Melton wrote owner Nugent soon after and told him his young son was ill.20 Yet in the same interview, he told reporters, "I was worried and everything had been going badly for me. So I just went home."21 He returned to the team on July 24 and was fined a week's pay.22 His poor pitching continued to the end of the season. He finished with a 1-5 record and a 4.73 ERA in twenty-five games. What the Phillies did not know, however, was that Melton had torn a muscle in his arm.23 It was the first of many arm injuries that would ultimately force him from the major leagues.
On his way to spring training in 1942, Melton was arrested in Hialeah, Florida, on charges of disorderly conduct and annoying women. Nugent, clearly fed up with his flighty pitcher, let him sit in jail overnight before paying his $300 fine.24
Despite that inauspicious start, 1942 turned out to be, in many ways, Melton's best season in the major leagues. Playing on an atrocious Phillies team (42-109), he started a career-high twenty-nine games and pitched two 209 1/3 innings. His record was 9-20 but his ERA was a full run lower than 1941 at 3.70.
On December 12, 1942 the Phillies traded Melton to the Dodgers for pitcher Johnny Allen and $30,000. Though the Dodgers were barred from trading for Melton under Judge Landis's earlier ruling, Landis allowed the deal because of Nugent's mounting debts.25
Branch Rickey, Brooklyn's new president, was ecstatic. "Melton can throw a ball as hard as any man living," he told The Sporting News."26 Rickey, whose pitching staff had been hit hard by the wartime draft, was also happy that because Melton had a wife and two children, he was deferred from military service.
Melton too was happy with the trade; still he sent his initial contract back to Rickey unsigned. By March, Melton was listed as an official holdout.27 Rickey and Melton finally agreed to terms on March 19. Melton won a raise of $3,500 from his 1942 Phillies salary of $5,000.28
Rube got his first win as a Dodger in his third start, defeating the defending World Series champion St. Louis Cardinals, 1–0, and driving in the only run of the game. Four days later, he beat them again. Unfortunately for Rube, that was the highlight of his 1943 season. By mid-August, the Dodgers had seen enough and sent him to their St. Paul team in the American Association. At the time, Melton had a record of 5-7. Rickey told the press, "I think the same of Melton as I did in the spring. He's a good pitcher and will be back with us next spring."29
Actually, Melton made it back with the Dodgers by September 17, after St. Paul's season had ended. However, he was used only in relief as the Dodgers limped to a third-place finish.
When Melton received his 1944 contract, which called for a pay cut of $1,500, he again returned it unsigned. For the second straight year, he was holding out. But in late March, many of the men previously considered unfit for duty were reclassified. Melton was now 1-A, and subject to the draft. Rickey suspended salary talks and instructed Melton to stay home rather than report to spring training.30
Instead of heeding Rickey's instructions, Melton hurried to the Dodgers training camp in Bear Mountain, twenty pounds overweight.31 In May, it was reported that the Navy had accepted Rube for active service and he would be notified when he was needed.32 But Melton was never called to duty that spring, and by June, the New York World Telegram called him the "new ace of the Dodger staff."33 Melton ended the season with a 9-13 record and a 3.46 ERA for the seventh-place finishers. More impressively, in 187 innings pitched, he gave up only one home run.
Melton was drafted into the Army and was inducted on December 7, 1944 and sent to Fort Bragg, North Carolina. He was transferred to Camp McClellan in Anniston, Alabama, where he played basketball on the camp team.34 Later in the year he was shipped to the Pacific. While the war was over by the start of the 1946 season, Melton's service was not. He was still in the Army during spring training and was not discharged until May 22. The Dodgers used Melton mostly in relief in 1946. Though he pitched in only twenty-four games, he recorded an ERA of 1.99 while going 6-3, his only winning season in the major leagues.
In 1947 Melton reported to Havana for the opening day of spring training—the first time he had done so since 1942—suffering from more than the usual arm soreness. From Havana, the Dodgers sent him to Fort Clayton in Panama. A military doctor X-rayed Melton's arm and discovered that he had bone chips floating in his elbow.35 Rube flew to Baltimore where he had surgery at Johns Hopkins Hospital.36
Meanwhile, the Dodgers opened the season with a desperate need for pitching and rushed Melton back to the team. They soon discovered the surgery had robbed him of his fastball. On June 3, 1947 Melton pitched his last game as a major-leaguer. The Dodgers, in need of live arms, sent him outright to their Montreal Royals farm team.37 Melton had hoped to be sent somewhere in the South where the weather was warmer. He appeared in only eight games for the Royals. After the season, the Dodgers released him.
The rest of Melton's baseball career was marked by brief appearances in the minors over the next four years. He retired from baseball after the 1951 season and settled in Greenville, South Carolina, where he became a sand and gravel contractor, calling his company the Rube Melton Sand Company.
On September 11, 1971, Melton and his wife, Hazel, were killed in a two-car accident near Greer, South Carolina. The driver of the other automobile was also killed. Melton was fifty-four years old. He is buried in Woodlawn Memorial Park in Greenville.
Notes
1. Brooklyn Eagle, undated article in Melton's Hall of Fame file.
2. Winona (Minnesota) Republican-Herald, January 25, 1943.
3. James, Bill. The New Bill James Historical Baseball Abstract, p. 206.
4. Gastonia (North Carolina) Gazette, April 5, 1964.
5. Gastonia (North Carolina) Gazette, June 23, 1934.
6. Gastonia (North Carolina) Gazette, March 8, 1935.
7. Gastonia (North Carolina) Gazette, September 3, 1935.
8. Sporting News, June 18, 1936.
9. Monessen (Pennsylvania) Daily Independent, September 4, 1936.
10. Sporting News, March 11, 1937.
11. Sporting News, June 9, 1941.
12. Utley, H., op. cit.
13. Sporting News, June 9, 1941.
14. Gastonia (North Carolina) Gazette, February 16, 1940.
15. Gastonia (North Carolina) Gazette, April 13, 1940.
16. Gastonia (North Carolina) Gazette, July 11, 1940.
17. Sporting News, December 19, 1940.
18. Ibid.
19. Sporting News, January 9, 1941.
20. New York Times, July 25, 1941
21. New York Journal American, undated article from Melton's Hall of Fame file.
22. New York Times, July 25, 1941.
23. New York Journal American, undated article from Melton's Hall of Fame file.
24. Jordan, D.M. Occasional Glory: The History of the Philadelphia Phillies, p.179.
25. New York World Telegram, December 14, 1942.
26. Sporting News, December 17, 1942.
27. New York World Telegram, March 12, 1943.
28. New York World Telegram, March 19, 1943.
29. New York Times, August 16, 1943.
30. New York World Telegram, March 23, 1944.
31. New York World Telegram, March 27, 1944.
32. Sporting News, May 11, 1944.
33. New York World Telegram, June 1944.
34. Unknown newspaper article from Melton's Hall of Fame file, February 22, 1945.
35. Utica (New York) Observer-Dispatch, March 14, 1947.
36. United Press International article, March 21, 1947.
37. New York World Telegram, June 12, 1947.
Born
February 27, 1917 at Cramerton, NC (USA)
Died
September 11, 1971 at Greer, SC (USA)
If you can help us improve this player's biography, contact us.
/wp-content/uploads/2020/04/no-bio.jpg
600
800
admin
/wp-content/uploads/2020/02/sabr_logo.png
admin
2012-01-04 20:03:45
2012-01-04 20:03:45
Rube Melton