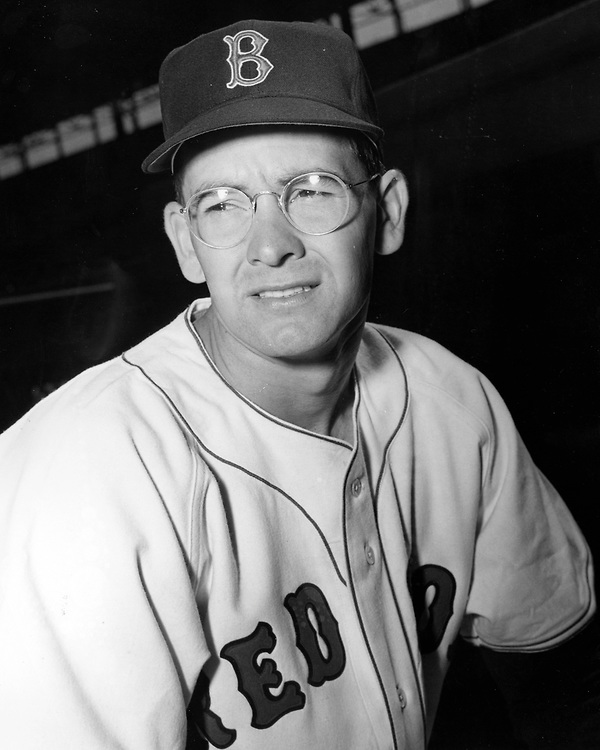 ---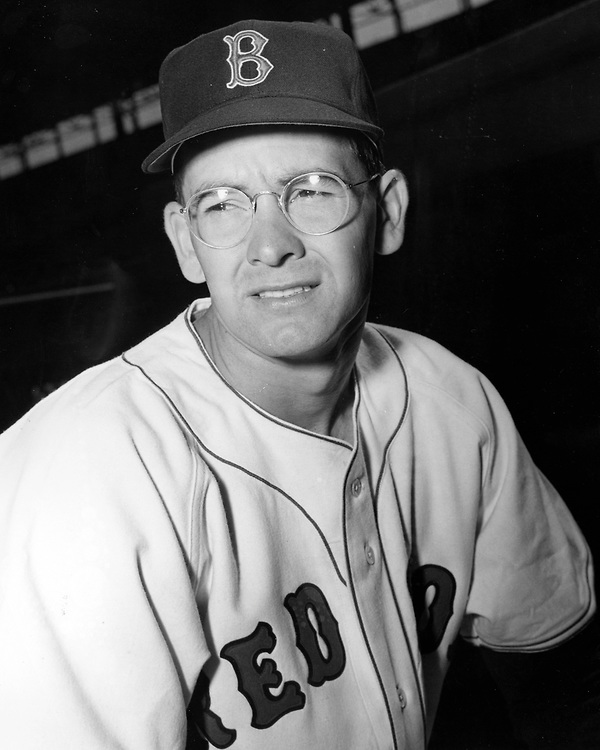 For a couple of months in 1954, Tom Herrin was a big leaguer, a right-handed pitcher for the Boston Red Sox. It was the culmination of 5½ years of work in the minor leagues following his signing in February 1949 by Red Sox scout George Digby. He was a sophomore at Louisiana Tech at the time. As a freshman, he'd made the varsity and was 7-3 on the season, attracting the bids of a number of major-league teams. Digby said the Sox had outbid the others and signed him to a Louisville Colonels contract.1
Thomas Edward Herrin was born in Shreveport on September 12, 1929. His parents were Howard and Jewel (Kendrick) Herrin, both Alabamans by birth. The 1930 census shows Tom living in the Shreveport home of his grandparents, Ed and Lellie Herrin. They were Alabamans, too, Ed working as a laborer for the gas company. Also living in the Herrin home were two Herrin sons – W.E. and Howard, their wives, and five children, three granddaughters and two grandsons, one of whom was Tom. According to the 1940 census, Howard Herrin was a painter in construction and Jewel was a saleswoman in a retail department store.
Tom Herrin graduated in 1947 from Bossier High School in Bossier City, just across the Red River from Shreveport. He'd played a couple of years of high-school baseball and two years of semipro ball, plus the one year at college at Louisiana Tech.
Upon signing with Digby, Herrin was assigned to the Oneonta (New York) Red Sox in the Class-C Canadian-American League. He got in a full season of work, with 216 innings resulting in a 16-10 record and an even 4.00 earned run average.
In 1950 he split his time between the Class-A Scranton Miners of the Eastern League, where he was 3-4, with a 3.98 ERA, and the Class-C San Jose Red Sox, where he was 3-4, 4.66 in the California League.
The following year, 1951, he played with Scranton (8-4, 2.88) in the first part of the season. On June 15, in the first game of a twi-night doubleheader, he threw a seven-inning complete-game no-hitter against Elmira. Called up to Louisville on June 25, he spent the rest of the season in the Triple-A American Association (3-6, 4.55), where he had a few hard-luck losses due to a lack of run support. His set a career mark in strikeouts with 12 in a game against Minneapolis. For the year, though, he struggled with control, walking 98 batters while only striking out 73. In every year of his minor-league career through 1952, he walked more batters than he whiffed.2
Herrin spent the full 1952 season with the Louisville Colonels. He was 10-12, with a 4.15 ERA. He married Joan Elizabeth Odom on September 14. A year after their marriage, the Herrins welcomed a daughter into the family.
After spring training with the Red Sox in 1953, he was optioned to Louisville on March 30. He spent the full season in the International League (AAA) with the Baltimore Orioles. For the most part he worked in relief, starting just three times in 40 appearances. In 95 innings, Herrin's record was 8-4 with a 2.65 ERA. During the offseasons, he sold building and contractors' supplies – and he knew how to work a customer. John Drohan of the Boston Traveler recounted one story: "He was telling of a contractor to whom he had been trying to sell a steam shovel for a long while, who was a bit of a practical joker. 'I had heard that if I got an audience with him, he would probably ask me if I had a sample with me, so I rolled a steam shovel down in front of his office. When he went into the routine of asking for a sample, I just dragged him to the front window. He was so stunned he wrote out a check for it. I like that surprise element, even on the mound.'"3
Herrin was not a bad hitter at all. By far his best year was 1951, when he hit a combined .389. On April 22, 1952, he hit a grand slam in one of the first games of the year in a win over Columbus.
He was one of 12 rookies who reported to Sarasota for 1954 spring training with the Red Sox, eight of them pitchers. The Red Sox had a number of lefties, but needed right-handers. Tom Brewer, Tex Clevenger, and Tom Herrin looked to be the three with the best chance to make the team. Herrin, manager Lou Boudreau said, had begun to acquire control while with Baltimore in 1953.4
Herrin was 6-foor-3 and listed at 190 pounds. One of the most experienced of the rookies in camp, Herrin's best hope to make the team lay in working in relief. With a number of the rookies in camp a week or two early for advanced training, Boudreau expanded on the possibilities for Herrin at some length: "Although he has shown evidence of good stuff on the ball, he has also had trouble finding the plate. With just one exception, his bases on balls have always outnumbered his strikeouts. But there is no doubt that he has a strikeout pitch and we are trying to help him get it over the plate. Pitchers are funny people. A boy can be wild for years, then all at once find his control when some alert coach or manager finds some little thing he was doing wrong, something that was throwing his whole delivering machinery out of line. If we can do that with Herrin, we'll have a pitcher who can give us a much-needed lift."5
Boudreau was echoing farm director Johnny Murphy, who had said in January, "He throws harder and has more stuff than anybody in our chain. Wildness has been his problem."6 He was the only Red Sox player in camp who wore eyeglasses.
Herrin made the team. On April 13 at Connie Mack Stadium, he enjoyed his major-league debut against the Philadelphia A's. Mel Parnell pitched the first five innings for the Red Sox and was trailing, 5-2, with two on and two out in the top of the sixth. Floyd Baker was brought in to pinch-hit for Parnell – in vain – and Boudreau had Herrin take over to pitch the bottom of the sixth. He walked a batter and gave up a single, but did not give up a run. In the bottom of the seventh, he gave up a double, and then walked two batters intentionally (the second one after both runners moved up on a passed ball.) He escaped again without a run scoring. He was then removed for a pinch-hitter.
Second time out, on the 19th, the Yankees touched him for an uneventful run. He appeared in five games in May, and won one and lost one. The loss came first, on May 26 in Philadelphia, when he was asked to pitch the bottom of the 10th and hold a 5-5 tie. He gave up a single, saw the baserunner reach second on a groundout, and then (with two outs) walked a man intentionally to set up a force at any base. Lefty Bill Werle was brought in to face pinch-hitter Bill Renna, but Renna singled in the winning run. The win came in a 20-10 game on May 31 in Boston. He relieved starter Tom Brewer in the second inning, down 5-3. The Red Sox took the lead with a four-run bottom of the second. Herrin pitched through the sixth, leaving the game with the Red Sox ahead, 14-9. Even though he'd given up four runs in 4 2/3 innings, he had been in the right place at the right time to get the win.
He had an 8.76 ERA at the end of May, however. He had not conquered his problems with control, walking 11 (not counting the three intentional walks) while only striking out six.
He was given one start, on June 10 in the second game of a doubleheader against the visiting Baltimore Orioles. The O's won, 9-0. (They had won the first game, 5-1.) He'd given up a run in the first inning, but then was hammered for five more before closing out the fifth. He left the game for a pinch-hitter. His last two appearances were on June 14 and June 20, for a total of 4 2/3 scoreless innings.
On June 22 the Red Sox brought up Russ Kemmerer and optioned both Herrin and Bill Werle to Louisville. Herrin had pitched his last game in the majors. He finished with the one win and two losses and an ERA of 7.31. His 22 bases on balls considerably outnumbered his eight strikeouts.
For Louisville in the remainder of the season, Herrin contributed an even 50 innings in four starts and 12 relief appearances. He recorded an ERA of 2.88, with a 3-4 record. The Pinky Higgins-led Colonels finished second in the American Association standings, 10 ½ games behind Indianapolis, but prevailed in the playoffs, beating Indianapolis four games to one. In the International league, the Syracuse Chiefs had finished in fourth place, a full 18 ½ games behind Toronto – but won out in the playoffs over Montreal in a seven-game series.
The "Little World Series" pitted Louisville against Syracuse. The Colonels won the Series, with starters Ike Delock and Bill Werle each 2-0. Herrin worked in two games, a total of 2 1/3 innings, allowing just one hit but no runs. Immediately after the series, the Red Sox cut ties with Herrin, selling his contract outright to Louisville.7
Herrin made all of two appearances for Louisville in 1955, and that was it. He was 0-1. On April 19 he announced his retirement, taking a full-time position with a Louisville firm selling contractors' equipment.8
Herrin died in Homer, Louisiana, on November 29, 1999. He is buried in the Old Town Cemetery in Haynesville, Louisiana.
It has been difficult to learn much about his life after baseball. Bill Lee, "The Baseball Undertaker," reports simply, "He went into marketing in California and Florida and loved saltwater fishing. Died after a long illness."9 His obituary in the Shreveport Times said only that, and that he was survived by his mother and his brother Dave.
Herrin's wife, Joan, remarried, to James L. May. They both died within a short time of each other, Joan following James's passing. She died on January 20, 2004. Surviving her were two Herrin children – Linda and Jamie, and another child, Jody May. It remains unclear what Tom Herrin had done during the 44 years after his retirement beyond the position with the firm in Louisville.
Sources
In addition to the sources noted in this biography, the author also accessed Herrin's player file and player questionnaire from the National Baseball Hall of Fame, the Encyclopedia of Minor League Baseball, Retrosheet.org, Baseball-Reference.com, Rod Nelson of SABR's Scouts Committee, and the SABR Minor Leagues Database, accessed online at Baseball-Reference.com. Thanks to Matthew D. Temple of the Shreve Memorial Library in Shreveport.
Notes
Born
September 12, 1929 at Shreveport, LA (USA)
Died
November 29, 1999 at Homer, LA (USA)
If you can help us improve this player's biography, contact us.
http://sabr.org/sites/default/files/HerrinTom.jpg
600
800
admin
/wp-content/uploads/2020/02/sabr_logo.png
admin
2017-01-04 15:06:26
2017-01-04 15:06:26
Tom Herrin