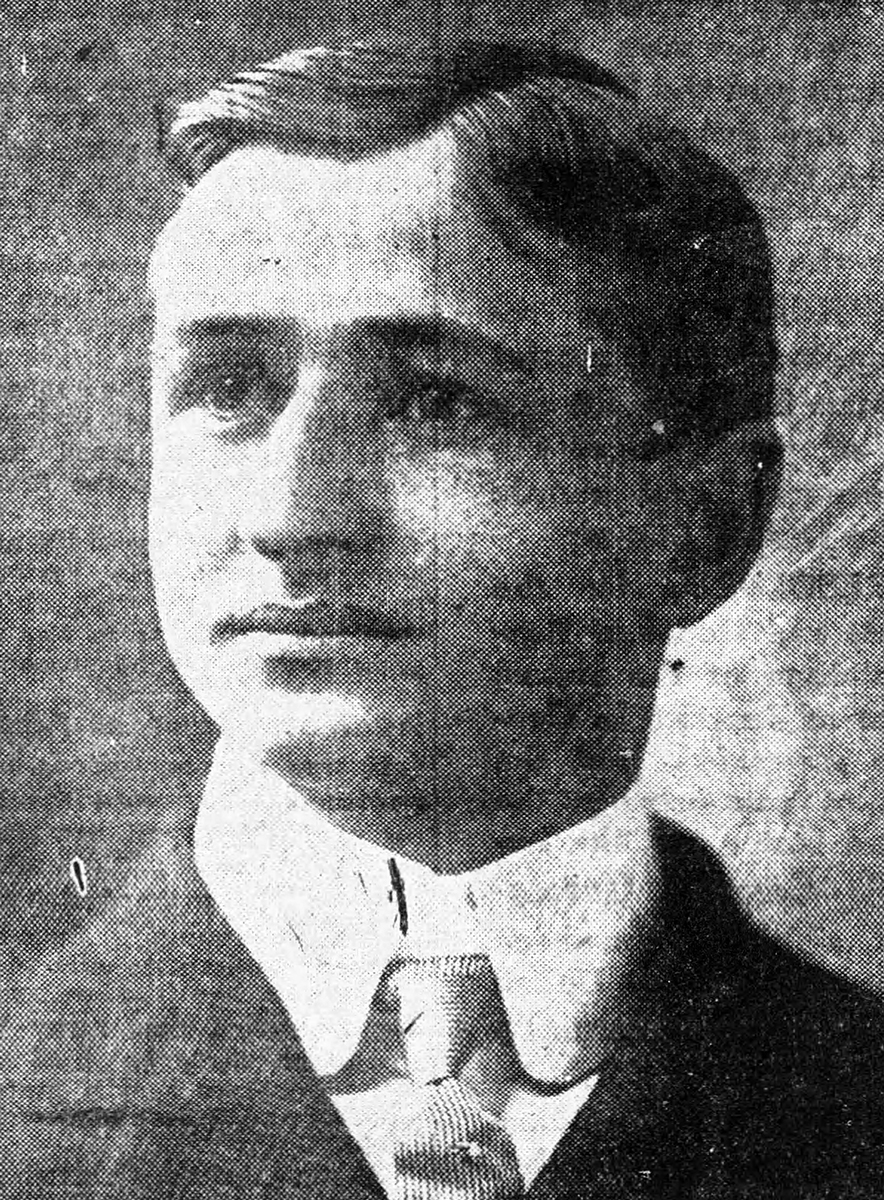 ---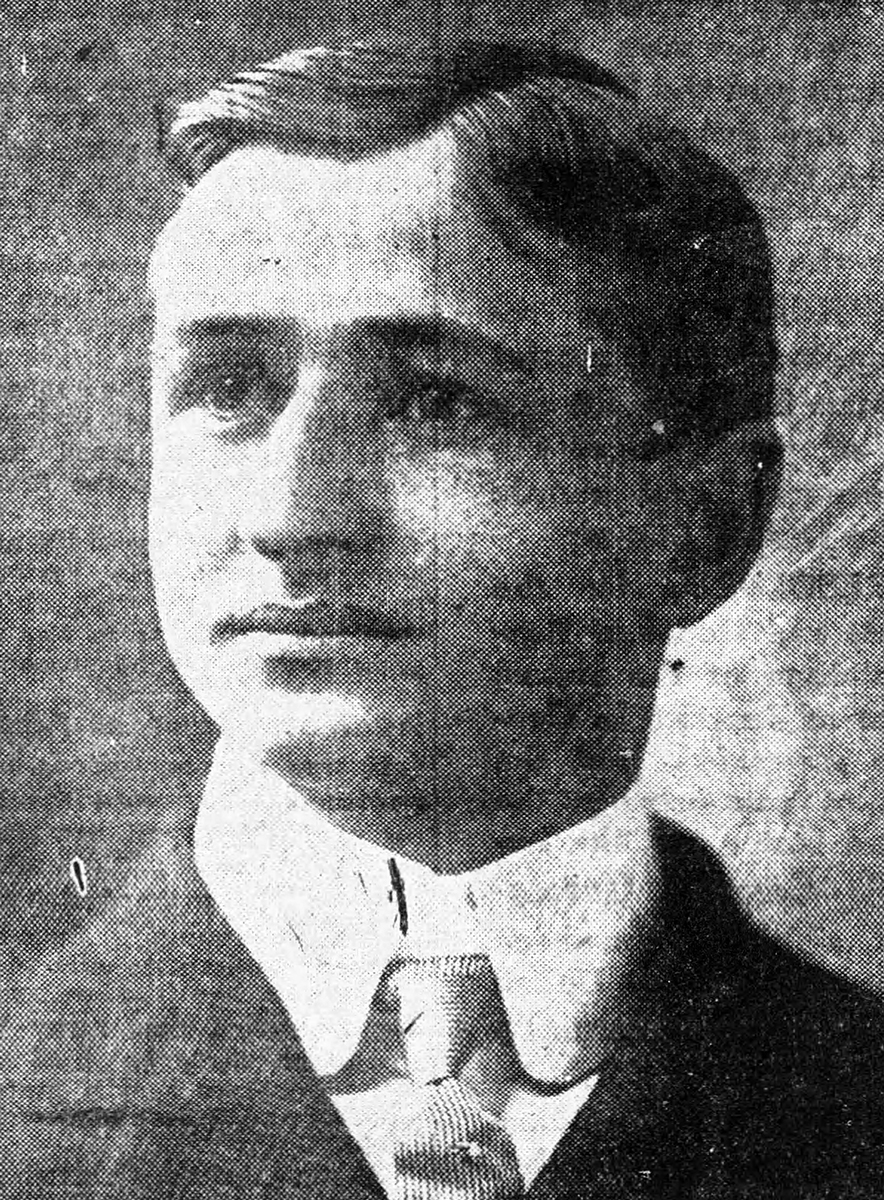 The life of Alexander Bannwart unfolded like that of a junior-grade Baron Munchausen — except that Bannwart's adventures were real, not make-believe. He first stepped onto the public stage in 1906 when, despite being bereft of professional ballplaying experience, he somehow managed to land a berth with the Lowell (Massachusetts) Tigers of the Class B New England League. And before the season was out, Bannwart (then known as Al Winn) had maneuvered himself into becoming nothing less than the Lowell field manager and club owner — neither the first nor last time that the bold and self-confident young man would manage to acquire something of considerable value without the apparent financial means to do so. Some years later, Bannwart became the force guiding the fortunes of the 1915 Colonial League, the short-lived minor-league affiliate of the outlaw Federal League.
An ambitious, impressively-educated man, Alex Bannwart's improbable sojourn in baseball was merely prelude to a random, often frenetic life that thereafter saw him dabble in high-end real estate; launch quixotic campaigns for elective office; get arrested for maintaining an unlicensed dance salon-rendezvous spot; work as a Depression Era custodian and as a golf and tennis pro; tour the South Pacific as a World War II USO entertainer; and advocate for utopian world governance organizations. At the time of his death in 1959, Bannwart was the owner-operator of an urban parking lot and a local political activist. But what preserves his modest hold on present-day memory is a singular event occurring on the eve of American entry into World War I in early April 1917. While a member of a Boston-area pacifist delegation sent to Washington in opposition to the war authorization call of President Wilson, Bannwart got into a highly publicized Capitol Hill fistfight with a prominent war supporter who was perhaps the most powerful man in the United States Congress: Massachusetts Senator Henry Cabot Lodge.
The eventful life of Alexander William Bannwart1 began in Basel, Switzerland, on Christmas Day 1880. He was the youngest of three children born to shoemaker Franz Bannwart and his native-German wife Theresa (née Metzger).2 While Alex was still a toddler, the family emigrated to the United States and settled in Boston. His father died while he was still a teenager, and his mother eked out a living as a cook and rooming house proprietress. Nonetheless, Bannwart managed — magically — to enroll in Phillips Academy, an exclusive prep school for boarding high school students located 35 miles away in Andover, Massachusetts.3 He flourished there, acting as secretary of the literary society and participating in debate competitions.
Upon prep school graduation in 1902, Alex was admitted to Princeton University, among the most prestigious (and expensive) educational institutions in the country — where his experience at Phillips appears to have repeated itself. Again without any visible financial means, he nonetheless spent four years on the Princeton campus and took an active part in university life, including intramural athletics. Sturdily built at 5-feet-7 and 160 pounds, Bannwart was a member of his class baseball team and its undersized heavyweight match wrestler. He graduated in 1906 with an undergraduate degree in law, but not without attracting the thinly veiled disdain of classmates for the self-assured, smooth-talking way in which he had evidently conducted himself while at school. A pseudo-humorous prophecy published in the 1906 Princeton yearbook envisioned the future "A.W. Bannwart, President of the Habitual Nerve and Assurance Company" as standing "accused of extracting one nickel and three pennies from a child's bank." It would not be the last time that our protagonist was the subject of unfavorable comment.
With Princeton diploma in hand, Alex returned to Massachusetts and promptly enrolled in Harvard Law School. While awaiting the start of classes in September, another apparently inexplicable event occurred. Despite the absence of any significant playing experience, he gained a spot on the roster of the Lowell Tigers, the talent-starved cellar-dwellers of the Class B New England League. Finding Alexander Bannwart too much of a mouthful, Lowell manager Fred Lake immediately dubbed his new recruit Al Winn. "We haven't won a game for ten days, so I'm going to call you Al Winn. Then maybe we can beat somebody," Lake reportedly said.4 The alias would stick with Bannwart for the duration of his time in the circuit.
Al Winn saw only sparing game action for the Tigers. Yet when given the opportunity, his performances were — surprisingly — borderline adequate. In five starts at second base from July 7 to 13, he went 3-for-16 (all singles), at the plate and handled 18-of-22 fielding chances successfully.5 By now, however, Winn/Bannwart had his sights set on more than just additional playing time. A budding entrepreneur, he envisioned taking over control of the financially troubled ball club. And on July 20, 1906, the Lowell franchise was awarded to second baseman Winn when local businessmen failed to match the $500 that he had posted for the right to be awarded club stewardship.6 In mid-August, Winn released manager Lake and assumed on-field command of the team as well.7 The change had little immediate effect on club fortunes. The Tigers continued losing and staggered home a dismal 28-86 (.246), a full 45 games behind the league champion Worcester Busters.8 But at least the franchise had survived the season.
As soon as the 1906 campaign was completed, club owner-manager Winn began making moves to revitalize the Lowell club, including assaying its removal to a new, more centrally located ballpark in the city. "Lowell is all right as a baseball city. All it wants is a winning ball club and that I propose to have for next season," the 25-year-old informed the press. "If nothing happens I will have a conveniently situated ball ground and will equip it in first rate style. I am on the track of some promising young ball tossers and propose to land a pennant winner next season if hard work will get it."9 As would almost invariably prove the case, how Winn (Bannwart), a law school student who had no apparent source of income, would finance such plans was left unsaid. But somehow — Winn obviously had silent backers — he pulled it off.10 The Tigers would begin the 1907 season in Washington Park, a newly constructed, 3,500-seat state-of-the-art ballpark located near a downtown Lowell train station. Construction costs were estimated at $10,400.11
A complimentary offseason mention in the Boston Herald described Winn as "young, energetic and a hustler, and possesses in a huge degree the abilities that bring success."12 Even Midwestern newspapers were taking notice of "Alex Winn," the "youngest baseball manager in the country."13 The progressive political instincts that would guide the club boss's later life manifested themselves in early 1907.14 He opened still-uncompleted Washington Park by matching his Lowell Tigers against a fast pre-Negro League nine, the Philadelphia Giants. A 4-0 setback to the black pros left him undaunted. "Confidence has been magnate Winn's watchword, and it is hoped that his efforts will be appreciated," said local sportswriter Herb E. Webster in his report of the contest.15
Under field leader Winn, Lowell showed a modest improvement in 1907. A 48-60 (.444) log elevated the Tigers to sixth place in New England League standings, but still left the club 26 games behind repeat-champion Worcester. As the previous season, Winn himself appeared in only a handful of Lowell games and did not figure as a player in future club plans. Indeed, the owner's interest in his ball club seems to have waned by 1908. Although officially listed as Lowell manager, Winn apparently left day-to-day supervision of the Tigers to one-time New York Giants pitcher Jack Sharrott.16 Winn also discontinued his legal studies, leaving Harvard Law School sometime during the year without completing his degree requirements. Ensuing efforts to divest himself of the Lowell ball club, however, were complicated by an injunction obtained by former Lowell Tigers outfielder (and erstwhile Harvard Law classmate) Alex O'Brien, who had filed a reserve clause-based lawsuit against Winn.17 This legal restraint, plus a $1,000 difference in negotiations, subsequently frustrated the anticipated sale of the club to former major league outfielder and manager Patsy Donovan.18 The Lowell Tigers remained under Winn's auspices till late June 1909, when new ownership finally took control.19 With that, Al Winn reverted to being Alexander Bannwart.
Bannwart returned to Boston, where he commenced a fitful career as a real estate speculator. In March 1912, however, his name was back on newspaper sports pages as the secretary of a budding Boston-area semipro baseball league.20 The venture never got off the ground. But three years later, Bannwart assumed a prominent role in the activities of a baseball circuit of far more import: the 1915 Colonial League.
Organized in 1914, the Class C Colonial League was a tightly knit, financially circumspect six-team Massachusetts-Rhode Island circuit that pooled team revenues and kept traveling expenses to a minimum. Ostensibly a member of Organized Baseball, the Colonial League was quietly subsidized by Robert B. Ward, the wealthy principal owner of the Brooklyn Tip-Tops of the outlaw major Federal League.21 Over the winter, the pretense was dropped and the Colonial League openly affiliated with the Feds.22 The split was made official the day after the 1915 season started, with the Colonial League publicly withdrawing from the National Association of Professional Baseball Clubs, Organized Baseball's overseer of minor league operations.23
The newly independent Colonial League was an eight-club loop, with expansion fueled by the affiliation of existing ballclubs in Hartford, New Haven, and Springfield, all formerly members of the Class B Eastern Association. Less populous Woonsocket (Rhode Island) was dropped.24 The league was nominally headed by holdover president Charles B. Coppen, the respected sports editor of the Providence Journal. To safeguard Federal League interests, Robert Ward installed his ne'er-do-well nephew Walter G. Ward in league headquarters as CL treasurer. But the real force in Colonial League operations was none other than the slimly credentialed but irrepressible Alexander Bannwart, elected league vice-president and secretary.25 Among other responsibilities, Bannwart crafted the Colonial League's 130-game schedule for the 1915 season; oversaw Federal League reimbursements for farmed-out major league players whose contract salaries exceeded the $1,200 Colonial League player salary limit;26 exercised administrative control of league affairs; and generally served as the public face of the league office.
Given the financial plight of its parent organization — the Federal League was struggling to stay solvent — the fiscal distress quickly encountered by its Colonial League farm clubs came as little surprise to many observers. And by early-July, the collapse of the league seemed imminent.27 Widely perceived as being the "whole works, [including] president, and bouncer of the Colonial League,"28 Bannwart became a lightning rod for the criticism by disaffected sportswriters, particularly those in places like Hartford and Springfield where the hometown club had forsaken the familiar Eastern Association to join the Colonials.29 Among other things, demerits were assigned Bannwart for failure to enforce player salary limits; for intrusion upon the management of individual Colonial League clubs; and for his role in the conversion of an independent minor league to one subservient to the renegade and financially failing Federal League.30
Retrenchment — weakling franchises in Fall River and Taunton were jettisoned on July 10 — permitted the league to continue the season. But it did nothing to stifle the swelling chorus of disapproval of Bannwart's stewardship of the circuit. Finally and under pressure from within, a "heart-broken" Alexander Bannwart resigned his league offices on August 10.31 A league correspondent was unmoved, attributing the impending doom of the Colonial League to the "capers of Al Bannwart."32 League treasurer Walter Ward's reply to Bannwart's resignation letter reportedly closed with the cutting putdown "hope that he will be more of a success in his next job."33
As the Colonial League headed for oblivion at the close of the 1915 season,34 Bannwart remained visible. A good natural athlete, he began entering local tennis tournaments. He also had to dodge creditors. But most of Bannwart's energy was soon devoted to progressive political causes. He was a longtime admirer of US President Woodrow Wilson, having entered Princeton the same year that Wilson assumed the post of university president. Bannwart campaigned locally for Democrat Wilson's reelection in 1916, primarily because Wilson had kept America out of the war raging in Europe. But in early April 1917, Bannwart was stunned by the President's publicly-stated intention to ask Congress for a declaration of war against Germany and its allies. Bannwart thereupon joined a congregation of Boston-area pacifists headed for Washington, DC to protest the call to arms.
Upon arrival in the Capitol, the group headed toward the offices of Massachusetts Senator Henry Cabot Lodge, ordinarily the leader of Republican Party opposition to Wilson policies but an enthusiastic proponent of American entry into the Great War. After a short back-and-forth in which Lodge affirmed his support for a war declaration, insults were traded by the Senator and Bannwart (although who called whom a "coward" and a "liar" was later disputed). A scuffle thereupon ensued, started by a punch from the bantamweight 67-year-old Lodge to the nose of the brawnier, much younger Bannwart.35 Senate aides quickly descended upon the fray and administered a sound pummeling to Bannwart, who was then taken into custody and charged with assault. Within hours, Bannwart was released, his $2,000 bond posted by a fellow pacifist protester. In the meantime, Lodge, basking in the glow of near universal admiration of his feistiness, announced that he would not prosecute the assault charge.36 Bannwart thereupon provided the capstone to this farce. Reportedly persuaded by the logic of Wilson's Congressional message, he changed positions, and urged his colleagues to support the war effort — only to be hooted down at a pacifist gathering and drummed out of the peace movement.37 Shortly thereafter, Bannwart announced that he would be enlisting in the US Army Reserve38 — but never did. Rather, he sued Lodge for defamation, claiming that his reputation had been damaged to the tune of $20,000 by the allegation that he had initiated the fracas with the slightly-built, elderly Lodge.39 In time, the suit was settled out of court by Lodge's formal acknowledgment that he, not Bannwart, had thrown the first punch. No money changed hands.40
As he neared age 40, Alexander Bannwart receded into obscurity. But over the ensuing decades his name would periodically surface in local newspapers, most often as a hapless candidate for Massachusetts elective office.41 In between longshot political campaigns, Bannwart took graduate courses at Harvard, oversaw a garage for Sinclair Oil, and headed a newly organized association of Boston taxi cab owner-operators. But the Bannwart venture that captured most media attention focused on a three-story brownstone mansion in Boston's ritzy Back Bay that he had somehow managed to acquire. At first, the premises, complete with lavish furnishings and butler/maid service, were offered for rent (by the day or hour) to "Millionaires for a Day."42 When that scheme failed to generate income, Bannwart converted the mansion into an unlicensed dance hall-social spot, which soon got him arrested by the Boston Police. Following conviction in local court and an unsuccessful appeal, Bannwart grudgingly paid a $25 fine.43
The arrival of the Great Depression saw Bannwart's fortunes spiral downward. He eked out a living as a custodian in Weston, Massachusetts, and then as a tennis and golf pro in greater New York City, before finding employment with the United States Merchant Marine Academy. During World War II, he toured the South Pacific for the USO, entertaining the troops with table tennis exhibitions. After hostilities ceased, he advocated for American entry into utopian one-world governance organizations.44 He also spent time in a Boston courtroom vainly trying to secure a share of the considerable estate left by his estranged sister Emilie, a successful Boston realtor.45 Interestingly, settlement of the case revealed a likely source of financial support for various Bannwart endeavors. A clause of Emilie's will declared: "I have left no provision in this will for my brother Alexander W. Bannwart as I have given him substantial sums of money during my life."46
In old age, the now-bewhiskered Bannwart settled in Jersey City, where he — curiously as always — managed to acquire an income-producing downtown parking lot and campaigned for progressive candidates for local political office.47 On February 21, 1959, the long and eventful life of Alexander William Bannwart came to its end at Jersey City Medical Center.48 He was 78. Never married, the deceased was survived by his older brother Carl and nephew Carl T. Bannwart. His remains were cremated at the Garden State Crematory in nearby North Bergen, New Jersey.
Acknowledgments
This bio was originally published in the Spring 2020 issue of Beating the Bushes, the newsletter of SABR's Minor Leagues Research Committee. This version was reviewed by Rory Costello and Joel Barnhart and fact-checked by Chris Rainey.
Sources
The sources for this bio are identified in the endnotes below.
Photo credit: Boston Globe, April 3, 1917.
Notes
1 Baseball-Reference lists our subject's birth name as Alexander Winn Bannwart, adopting the New England League alias that Bannwart played under as his middle name. Scholastic and alumni records published by Phillips Academy and Princeton University, however, give his name as Alexander William Bannwart, as does a retrospective on his encounter with Senator Lodge recently published by the Massachusetts Historical Society. See "Object of the Month: President of the Massachusetts Historical Society in a Fistfight — War Declared," posted April 2017.
2 The older Bannwart children were brother Carl (born 1872) and sister Emilie (1873).
3 It has been reported that Bannwart came from a wealthy family. See e.g., Chaz Scroggins, "Minor League Owner Had Major Ideas," Lowell (Massachusetts) Sun, published on-line February 12, 2006. This is incorrect. The Bannwarts were an immigrant, working-class family.
4 Per Scoggins, above.
5 As reflected in the Lowell box scores published in the Boston Herald, July 8 to 14, 1906. Although unmentioned in newspaper reportage reviewed by the writer, Winn was presumably a right-handed batter and thrower.
6 As reported in "Winn Buys Lowell," Boston Herald, July 21, 1906: 12, and "Winn Purchases the Lowell Team," Boston Journal, July 21, 1906: 5.
7 As per "Players Were Scrappy," Boston Herald, August 21, 1906: 12; "Lake Released," Pawtucket (Rhode Island) Times, August 21, 1906: 12: and "Lowell to Miss Game," Pawtucket Times, August 23, 1906: 12.
8 New manager Winn continued his predecessor's practice of using second baseman Winn sparingly. A likely incomplete survey of published Lowell box scores yields the following season-ending stats for Winn: a .238 BA/.857 FA in seven games played.
9 As quoted in the Boston Herald, September 6, 1906: 14.
10 When Winn unloaded the Lowell franchise in June 1909, the club's Sporting News correspondent lit into him for short-sighted spending, failing his unidentified financial backers, and leaving the new club owners with a near-bankrupt operation that had lost the lease to Washington Park. As a result, the Tigers had been forced to return to their former grounds at unsatisfactory Spalding Park. See Herb E. Webster, "Hard Luck for Winn," The Sporting News, July 8, 1909: 1.
11 Per Dick H., "Clemente Park: A History," Lowell History and Politics, Richard Howe.com, posted April 29, 2016, and "Washington Park," www.projectballpark.org/ne/washington/html. Washington Park continued in service until razed in 1929. The grounds are now the site of a community playground named for Roberto Clemente.
12 See "Lack of Harmony in Big Ball Leagues," Boston Herald, November 18, 1906: 32.
13 See "Sporting Shop Talk," Kalamazoo (Michigan) Gazette, February 26, 1907: 6.
14 Winn "is an idealist, and ideals hardly fit in baseball. If he could develop his grand idea, he'd have Andrew Carnegie beaten a mile as a philanthropist," maintained the Lowell Sun. "He intends to take the money that comes in from the game and invest it in a new ballpark that will make Lowell famous throughout the baseball world. If fortune continues to favor him, he intends to establish public playgrounds and every morning have one of his players assigned to each of these playgrounds to coach the children in baseball." Per Scoggins, above.
15 Herb E. Webster, "Even Break for Lowell," The Sporting News, April 27, 1907: 7.
16 According to Lowell correspondent Webster in The Sporting News, April 29, 1909: 1. Modern baseball reference works list Arthur Daly as part-season manager of the 1908 Lowell Tigers.
17 See "To Test Reserve Rule," Cleveland Plain Dealer, December 11, 1908: 8.
18 See "Donovan To Get Lowell Club," Baltimore Sun, January 25, 1909: 10. Regarding the proposed purchase price, Winn/Bannwart reportedly demanded $11,000 for the franchise, while Donovan only offered $10,000.
19 See again, Herb E. Webster, "Hard Luck for Winn," The Sporting News, July 8, 1909: 1. See also, "Winn Gets Permission To Sell the Lowell Club," Boston Journal, June 12, 1909: 5.
20 See "In Greater Boston," Sporting Life, March 9, 1912: 8. The eight-club circuit was to field teams in Lynn, Dorchester, Cambridge, Somerville, Malden-Medford, Waltham-Newton, Chelsea-Everett, and South Boston.
21 According to at least one press report, Bannwart had served as distributor of the Ward funds allocated to Colonial League clubs in 1914. See "New Englanders Welcome Visits," Springfield (Massachusetts) Union, January 14, 1915: 19.
22 See e.g., "Arrangements for Federal League Farm Complete," Norwich (Connecticut) Morning Bulletin, May 14, 1915: 4. For a succinct overview of events, see "Minor League History: Colonial League," posted on the Dutch Baseball Hangout website January 17, 2016.
23 As reported in "Throws O.B. Over," Springfield (Massachusetts) Republican, May 21, 1915: 14; "Withdraws from Organized Ranks," Springfield Union, May 21, 1915: 27, and elsewhere.
24 The Colonial League clubs held over from 1914 were located in Fall River, New Bedford, and Taunton, Massachusetts, and Pawtucket, Rhode Island.
25 As reported in "W.G. Ward Officer in Colonial League," Boston Herald, April 23, 1915: 10; "Colonials Lined Up," Springfield Republican, April 23, 1915: 12, and elsewhere.
26 The Colonial League had established a $1,200 player salary maximum for the 1915 season. Federal League clubs who farmed a player out to their CL affiliate were supposed to make up the difference for any such player whose stipend exceeded the Colonial League maximum. See "The Colonial League," Sporting Life, April 3, 1915: 14.
27 See e.g., "Colonial League Almost Ready To Throw Up Sponge," Norwich Morning Bulletin, July 9, 1915: 4; "Colonial League To Finish Season Declares Mr. Ward," Wilkes-Barre (Pennsylvania) Times, July 9, 1915: 17.
28 As described in "League Will Stick," Springfield Union, July 7, 1915: 11. A month later, the newspaper declared "Mr. Bannwart is technically secretary of the league [but] Bannwart is really president and general director and answerable not to [league president] Coppen at all, but only to Robert B. Ward, the man with the wad." See "He May Be Years Ahead of Time," Springfield Union, August 6, 1915: 18.
29 Particularly pointed criticism of Bannwart was published in the Hartford Courant, Springfield Republican, and Springfield Union, July 7-9, 1915.
30 See e.g., "He May Be Years Ahead of Time," Springfield Union, August 6, 1915; 18.
31 As reported in the Bridgeport (Connecticut) Evening Farmer, Pawtucket Times, Springfield Republican, and elsewhere, August 12, 1915.
32 "Connecticut Prospects," Sporting Life, August 28, 1915: 5.
33 Per "Bannwart Loses Job," Springfield Republican, August 12, 1915: 10.
34 Like its sponsor the Federal League, the Colonials went out of business during the winter of 1915-1916. Decades later, the name Colonial League was revived by a Class B circuit that played in New York, New Jersey, and Connecticut from 1947-1950.
35 At the time, Lodge maintained that Bannwart had thrown the first punch. See e.g., "Pacifist Attacks Senator," Middletown (New York) Daily News, April 2, 1917: 1, and "The Attack on Mr. Lodge," Boston Herald, April 3, 1917: 14. A century later, it is now generally conceded that Lodge, not Bannwart, started the fisticuffs. See e.g., Nik DaCosta-Klipa, "100 Years Ago, the US Entered WWI — and a Senator from Massachusetts Punched a Protester in the Face Over It," www.boston.com/news/history, posted April 6, 2017.
36 See e.g., "Lodge Called Coward, Fells His Accuser," Boston Journal, April 3, 1917: 1; "Repentance Frees Lodge Assailant," New York Times, April 4, 1917: 10; "Congratulations for Lodge," Washington Post, April 4, 1917: 2.
37 See "Assailant of Lodge Turns War Supporter," Boston Herald, April 4, 1917: 4; "Pacifists Claim Promise of Votes," New York Times, April 5, 1917: 4; "Bannwart for World Nation," Springfield Daily News, April 5, 1917: 3.
38 See "Bannwart Enrolls as Plattsburg 'Rookie,'" Boston Herald, May 8, 1917: 14; "Lodge Assailant Joins Reserves," New York Times, May 8, 1917: 5; "Man Lodge Felled Enlists," Washington Post, May 8, 1917: 1.
39 As reported in "Pacifist Sues Lodge," Washington Post, May 10, 1918: 5, and elsewhere.
40 Per "$20,000 Suit Against Senator Lodge Settled," New York Tribune, April 14, 1919: 4; "Lodge and Pacifist 'Kiss and Make Up,'" Washington Times, April 15, 1919: 7. For a cogent retrospective on the Lodge-Bannwart incident, see the April 2017 post of the Massachusetts Historical Society cited in endnote 1, above.
41 See e.g., "Bannwart Also Ran," Boston Herald, September 8, 1920: 7. His "amusing candidacy" placed dead-last in both the Democratic and Republican Party primaries for a Massachusetts legislative seat.
42 The daily rate for use of the mansion was $50, according to Albert Apple, "The Referee," The (Danville, Virginia) Bee, June 6, 1924.
43 As reported in "Dance Mansion Quartet Guilty," Boston Herald, December 24, 1924: 16; "Bannwart Fined $25 for Unlicensed Dance," Boston Herald, March 26, 1925: 17. See also, Fitchburg (Massachusetts) Sentinel, March 26, 1925.
44 See "Federal Union Planned," (Uniontown, Pennsylvania) Morning Herald, March 15, 1948: 1.
45 See "100,000 Will Fight Case to Wait Depositions," Boston Herald, March 6, 1951: 7; "Spinster's Broker Had 'Best Friend,'" Boston Herald, April 5, 1951: 39.
46 See "$19,500 to Hanlon, Compromise Settles Bannwart Will Contest," Boston Herald, November 24, 1951: 3.
47 See e.g., "Citizen Group Formed for Better Government," (Jersey City) Jersey Journal, February 16, 1953: 2.
48 Per "Parking Lot Owner: Alexander Bannwart, 78; Goatee Was a Familiar Sight," Jersey Journal, February 23, 1959: 10.
Full Name
Alexander William Bannwart
Born
December 25, 1880 at Basel, (SU)
Died
February 21, 1959 at Jersey City, NJ (US)
If you can help us improve this player's biography, contact us.
https://sabr.org/sites/default/files/Bannwart-Alexander-1917.jpg
600
800
admin
/wp-content/uploads/2020/02/sabr_logo.png
admin
2020-05-12 00:47:05
2020-07-06 14:53:40
Alexander Bannwart