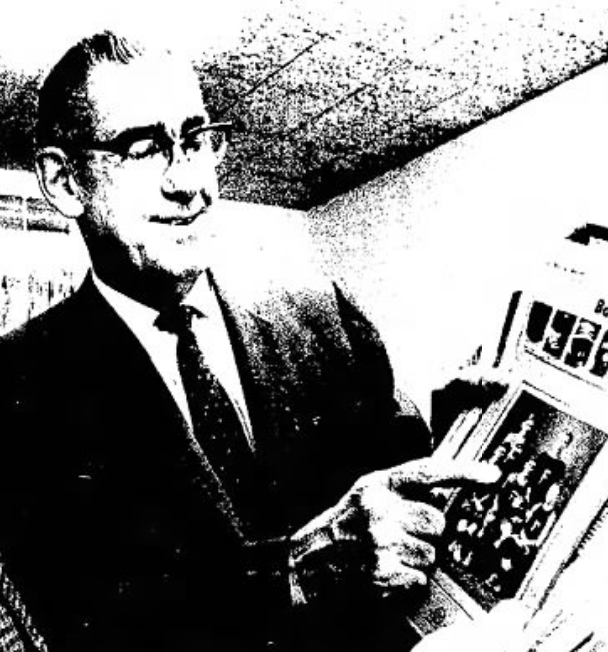 ---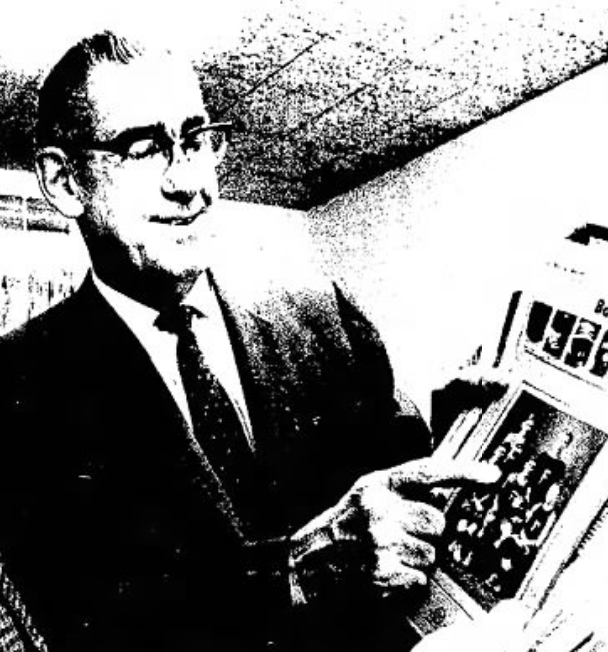 Best known as the younger brother of a Hall of Fame catcher, Archie Cochrane had a brief career as a player in Class B minor leagues during the 1930s, following an ill-fated tryout with a Class D team in 1929 that cost him his college baseball eligibility. Archie gained baseball recognition in his own right after a postwar move to Billings, Montana. In 1948 he formed the first minor-league baseball club in Billings, which played in the Pioneer League. In 1973, when he sold his Archie Cochrane Motors dealership, Archie kept its ownership baseball-related by selling to major-league pitcher Dave McNally.
Archibald Montgomery Cochrane was born on January 6, 1910, in Bridgewater, Massachusetts, a small town 30 miles south of Boston.1 He was the youngest of the seven children of John and Sadie Cochrane; one of his older brothers was Mickey Cochrane, the Hall of Fame catcher.2 His father came from Northern Ireland, while his mother was born on Prince Edward Island in Canada.3 Archie grew up on Pleasant Street in Bridgewater, where his father had a small farm while also working as the manager of the moving-picture theater in town.4
His father imparted three important life lessons to Archie and his siblings: "the importance of hard work, honesty, and association with the right kind of people."5 While Archie said his father was most vocal about their associating with good kids, it was the industriousness aspect of his father's precepts of life that was the hardest for his children to master. "Dad used to get pretty unhappy about Mike," Archie remembered about his famous brother, whom the family always called Mike rather than his baseball name of Mickey. "He never was around when there was work to be done on the farm – always skipping out to play baseball somewhere."6 The upshot was that Bert, the oldest son, had to do most of the farm chores until Archie was older.
In the fall of 1924, Archie was a sophomore at Bridgewater High School when his brother Mike was promoted from the minor leagues to the Philadelphia Athletics. He got his first taste of the publicity that goes with having a famous brother. "Archie is a left-hander, with a tendency for pitching," the Boston Globe wrote about the younger Cochrane, "and some day the major leagues may have another brother battery over which to enthuse, if Mickey's 14-year-old brother continues to develop, as he gives promise of doing."7 A quintessential three-sport athlete in high school, Archie excelled more at baseball than he did football or basketball, but he received more ink in the Boston newspapers for his exploits on the gridiron than for those on the diamond.8
After graduating from Bridgewater High School in 1927, Archie attended prep school for another year of secondary education to improve his chances of getting into a top-level college. His girlfriend, Rosamond McRae, went to Emerson College that fall to study theater.9 His brother Mike arranged for Archie to attend Staunton Military Academy in Virginia, likely upon the advice of Philadelphia manager Connie Mack. The choice of a highly disciplined military school perhaps indicates that Archie needed to enhance his attitude toward hard work, one of his father's triad of important personal traits.
As a member of the Class of 1928 at Staunton, Archie played football, basketball, and baseball during the 1927-1928 school year.10 One of his football teammates in 1927 was Barry Goldwater, a cadet from Arizona also in the Class of 1928, who eventually became a US senator and candidate for president in 1964. Goldwater wrote fondly in his autobiography about his experience at Staunton, which instilled in him discipline and character to change his life.11 The parallels to Archie and industriousness are striking. For an unknown reason, Archie attended Staunton for a second year. In the spring of 1929 he was the captain of the baseball team at Staunton, where he played first base in an infield with second baseman Cal Griffith, Class of 1932, who grew up to be the owner of the Minnesota Twins.12
After he graduated from Staunton in the spring of 1929, Archie drove his car north to Philadelphia but stopped to practice with the minor-league team in Martinsburg, West Virginia, which was owned by Connie Mack.13 Archie's brother apparently arranged for the tryout.14 However, Mike neglected to tell Archie to play under an assumed name, to protect his college eligibility, as Mike had done during his college years when playing minor-league ball in Dover, Delaware.15 It was no secret within the Class D Blue Ridge League that Archie was the "younger brother of Mickey Cochrane" and "is making his debut in Organized Baseball," as newspaper reports were very candid about the identity of Martinsburg's new left-handed pitcher.16
Archie pitched in his first professional game on June 6, 1929, but he lasted just two-thirds of an inning, giving up two hits and two runs, while issuing four walks.17 The next day he fared better, as he pitched six innings of shutout baseball before he yielded three runs in the seventh inning.18 On June 11 Archie pitched four innings of relief, giving up five hits and five walks as "the Hubs scored five times on the brother of the famous Mickey of the Athletics."19 On June 14 Archie was released, after playing just one week of professional baseball.20
These three games eventually undermined Archie's potentially stellar college-baseball career at Duke University in North Carolina, where he was headed in the fall of 1929 to play for Coach Jack Coombs, a former pitcher with the Philadelphia Athletics. Connie Mack likely had a hand in Archie matriculating at Duke. Since Coombs had no athletic scholarships to offer, "Mack helped to pay the educational costs for some of the more talented Duke prospects," as Mack helped these budding ballplayers develop under the tutelage of his former A's pitcher, helping Coombs's push to make Duke a regional power in college baseball.21
During the fall of 1929, as an incoming freshman at Duke, Archie was the focus of several wire-service articles about following in the footsteps of his famous brother. The Newspaper Enterprise Association (NEA) wrote that Archie ("brother of Mickey Cochrane, famous catcher of the Philadelphia Athletics") and Ray Coombs (nephew of the baseball coach) were trying out for the freshman football team.22 The Associated Press (AP) followed a baseball line, writing that the "younger brother of the famous Mickey Cochrane of the Athletics" would play baseball at Duke.23
Archie played football, basketball, and baseball on the freshman teams at Duke during the 1929-1930 school year.24 As a sophomore, on the eve of his first season of varsity baseball, those few days back in 1929 when he played minor-league baseball in Martinsburg came back to haunt him. After a Raleigh newspaper revealed that Archie had once signed a contract to play professional baseball, the Southern Conference ruled him ineligible to play college athletics. Archie's defense, that "he did not know his playing with Martinsburg would affect his eligibility" and did not receive any money to play for the ballclub, was unpersuasive.25
Archie never played in a varsity baseball game at Duke. Instead, Coach Coombs made him assistant coach for the freshman baseball team, which was Archie's official spring sporting activity at Duke during his sophomore through senior years.26 Presumably, Archie participated in some varsity workouts with Coach Coombs, since he played some semipro baseball back in Massachusetts during the summer breaks at college.27 He was also briefly played for the Durham team in the Piedmont League in 1933.28
It may have been a blessing in disguise for Archie not to play college baseball, as a dozen baseball players at Duke flunked out after the spring semester in 1931.29 Duke, a liberal-arts college, had a difficult time balancing top-notch education with top-notch athletic teams. After Archie graduated from Duke in the spring of 1933, his liberal-arts education served him well in the business world, to more than compensate for not playing college baseball.
After graduating from Duke, Archie returned home to Bridgewater, where he married his high-school sweetheart Roz McRae and played some minor-league baseball with the Nashua, New Hampshire, team in the Class B New England League.30 Later that fall, Archie's destiny in life dramatically changed, when the Philadelphia Athletics traded his brother to the Detroit Tigers. But first, Roz gave birth to Rae Cochrane in April 1934 while Archie and Roz were living in Bridgewater.31 Then Archie gave minor-league baseball one more chance, as a first baseman for the Manchester, New Hampshire, team in the Northeastern League during the 1934 season.32 However, Archie was going nowhere in professional baseball. "I tried to be a ballplayer," he said later in life, "but I wasn't fast enough."33 He went 3-for-19 for Manchester in six games before moving on with his life.34
When player-manager Mickey Cochrane led the Detroit Tigers to the American League pennant in 1934, Archie's trip to Detroit that fall to watch his brother in the World Series changed his life.35 When he saw how admired his brother was in Detroit, Archie and his family soon relocated to the city. In 1935 Archie was the player-coach for the Ford V-8s, a semipro team sponsored by local Ford dealers.36 Following this last fling as a ballplayer, Archie settled down in suburban Dearborn and worked in the sales division at Ford Motor Company headquarters.37 Roz gave birth to three more children (Martha, Rosalind and Kathleen) while she and Archie lived in Dearborn.38 When the Tigers repeated as American League champions in 1935 and then won the World Series, his brother Mike became an even more famous celebrity.
After the 1935 World Series, in what would become a pivotal moment in Archie's life, his brother Mike went on a hunting trip, flying into Billings, Montana, and driving 100 miles south to a ranch in Cody, Wyoming.39 After the 1936 season, Mike traveled again to Wyoming, stopping in Billings before motoring to the hunting ranch.40 In the fall of 1937, Mike bought his own ranch, the 4K Ranch, located 50 miles southwest of Billings.41
Mickey Cochrane was fired by the Tigers in August 1938 and would be out of major-league baseball for several years. This forced Archie to be on his own without benefit of the reflected glory from his famous brother. Following his firing, Mike spent three weeks at his 4K Ranch, and made several trips into Billings.42 Once the United States entered World War II in December 1941, Mike entered the Navy to run the baseball program at the Great Lakes Naval Training Center. In the fall of 1944 Mike was transferred to a post in the Pacific Ocean.43
It is unclear how much time Archie spent at Mike's ranch, before or during World War II, but during the war Archie clearly became interested in establishing an automotive dealership in Billings. While there no doubt would be a huge postwar buyer demand for new cars, as all three major American car manufacturers shut down production during the war, more important to the timing of the purchase of a dealership was Archie's insight into anticipated changes within the executive management of the Ford Motor Company.
Ford was in turmoil after the 1943 death of company president Edsel Ford, with elderly founder Henry Ford nominally as president but his aide Harry Bennett effectively running the company. Through inside information, Archie discovered that John R. Davis, who had returned as head of sales in 1944 following his 1939 exile due to an argument with Bennett, was in secret discussions with the founder's grandson Henry Ford II to totally revamp the Ford organization by assuming the presidency and firing Bennett.44 Davis had laid a building block for a renewed Ford in January 1945 when he "announced some of the company's plans for improving dealer relations after the war."45
Early in 1945, Archie wrote to Mike at his overseas duty station to ask for a loan to purchase a Ford dealership to be located in Billings.46 In the spring of 1945, with the loan from his brother, Archie got in on the ground floor of the postwar rebuilding of the Ford Motor Company (with Henry Ford II named president in September 1945) when he purchased a dealership franchise for Billings, which he named Archie Cochrane Motors.47 After Henry Ford II reorganized the company, hired new executives from outside the company, and improved its automobile products, sales of Ford cars across the country doubled between 1947 and 1949, which led to an "avalanche of applications for franchises," at 25 times the number of available dealerships.48 Archie's timing to secure a Ford dealership in 1945 had been impeccable.
In 1948 Archie put Billings on the minor-league baseball map when he organized a group of investors to establish the city's first-ever minor-league ballclub, the Mustangs, which played in the Class C Pioneer League. Archie helped to raise $50,000 through the sale of stock in the club, whose investors were mostly businessmen in Billings but included Bob Cobb, a Billings native and California restaurateur renowned for creating the Cobb salad.49 Also the primary owner of the Hollywood Stars in the Pacific Coast League, Cobb brought in other investors, including Bing Crosby.50
Archie was president of the Billings Mustangs for the club's first two seasons. In 1948 the Mustangs finished in last place, but the Billings community supported the team nonetheless with the second-best attendance in the league. As a Brooklyn Dodgers farm club in 1949, the Mustangs finished in second place and led the league in attendance. Archie stepped down as president after the 1949 season, but remained on the board of directors of the ballclub.
When attendance at the Mustangs games sputtered during the mid-1950s, Archie returned to be president of the club for the 1956 and 1957 seasons.51 In 1956 the Mustangs finished in second place as Archie, at the age of 46, made one last appearance on the pitching mound, when he pitched for the Mustangs in a charity benefit game.52 In 1957 the Mustangs won the Pioneer League championship, but minor-league baseball was clearly on the downswing, since the Mustangs in 1957 attracted less than half the attendance that the 1949 team did. Television was one reason for the decline in minor-league baseball. In Billings, though, another reason was the popularity of the local American League team, Yellowstone Post Number 4, which in 1958 made the national finals with Dave McNally as one of the team's pitchers.53
During the 1950s, Archie and Roz raised their five daughters (Jean, the fifth girl, was born in Billings) in their home on Upper Highwood Drive in Billings and celebrated the marriage of their oldest daughter, Rae, at her wedding in 1957.54 Archie's father also moved to Billings, living at the Custer Hotel while he worked as the official greeter at the automobile dealership.55
Archie stepped down as a director of the Mustangs after the 1958 season.56 After working on several civic projects with the local Chamber of Commerce, he caught the political bug in 1962 when former classmate Barry Goldwater, now a US senator, stopped in Billings on his way to a make a speech in Wyoming. "I hadn't seen him since 1928," Archie told the Billings Gazette, "and he recognized me and called me by name. It's amazing."57 Two years later, Archie campaigned for presidential candidate Goldwater.58
In 1968, after serving four years on a local school board, Archie successfully ran for a Montana State Senate seat, telling voters that his "background in the free enterprise system will bring some measure of good judgment in making decisions that affect the people of Yellowstone County."59 He served six years as a state senator before stepping down in 1974.
In December 1973 Archie retired from business, when he sold Archie Cochrane Motors to Jim McNally and his brother Dave McNally, a pitcher with the Baltimore Orioles.60 Interestingly, Archie and Dave were both left-handed pitchers. Both men made long-term commitments. Archie said he'd be available for consultation for five years and Dave said he would not be involved in running the business for many years until he retired from baseball. Both had to retract their words in 1975, when Archie experienced health issues and Dave prematurely retired.
In 1974 Archie suffered a brain aneurysm, or stroke. "He had a pain in the back of his head – a sharp pain," said his wife, Roz. "He told me about having the headache during the day, then that night he was leaning over to poke the fire and we knew it was more than a headache."61 Since his body was partially paralyzed, Archie spent months in rehabilitation learning to regain use of his muscles. He then went to live in California for the warmer climate to increase his mobility.
Dave McNally, then with the Montreal Expos, retired from baseball in August 1975 "to devote most of his attention to running a Billings auto agency formerly operated by Archie Cochrane, with Dave handling service while his brother Jim ran the sales side."62 In 1976 Dave became a legendary figure in baseball history when the Players Association used his contract situation to win the arbitration case against Major League Baseball that created free agency.63
While the publicity over free agency would surely have been good for business, that's not what Dave had in mind. The McNally brothers never changed the name of the business to leverage Dave's fame as a ballplayer. "He'd come in and have coffee with the mechanics or come into the office and joke with the employees," remembered longtime employee Gary Brayko, who became a part-owner following Dave's death in 2002. "You wouldn't even know he was a baseball superstar unless he told you."64 In 2017, Archie Cochrane Motors remained a thriving automobile dealership in Billings.
Archie Cochrane died on January 28, 1977, in Borrego Springs, California.65 He is buried in the Mountview Cemetery in Billings, Montana.66
Acknowledgments
This biography was reviewed by Len Levin and fact-checked by Alan Cohen.
Notes
Born
January 6, 1910 at Bridgewater, MA (US)
Died
January 28, 1977 at Borrego Springs, CA (US)
If you can help us improve this player's biography, contact us.
https://sabr.org/sites/default/files/CochraneArchie-1969-Billings.png
600
800
admin
/wp-content/uploads/2020/02/sabr_logo.png
admin
2017-12-27 17:51:55
2020-04-09 14:40:28
Archie Cochrane