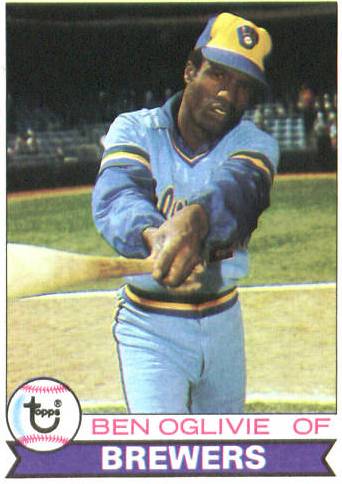 ---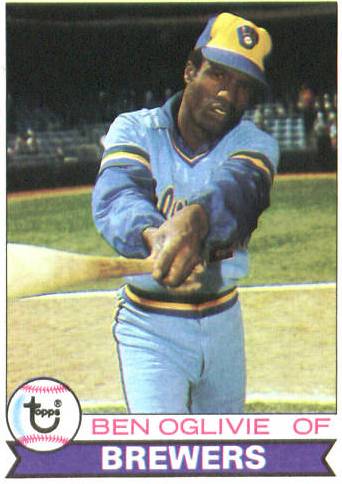 Benjamin Ambrosio (Palmer) Oglivie was born in Colòn, Panama, on Friday, February 11, 1949. He was born into a Panama which offered certain privilege and opportunity, fed by the construction, completion, and use of the Panama Canal. Additionally, the post-World War II era affirmed a sense of optimism. Prior to 1949, the founders of the Panamanian Republic had passed legislation which provided for universal public education. This led to a very high literacy rate for all Panamanians over the age of 10 and encouraged talented, educated Panamanian youths to attend college abroad. These students were expected to return to Panama to foster strong political and cultural progress in a country long plagued by unrest and ignorance. By 1935, a University of Panama had evolved from newly created colleges and institutes. Ben Oglivie, unaware, of course, that he was born into a Panama where education and personal development were priorities, would attend schools, study music, ponder philosophy, play soccer, and hone a baseball talent.
Colòn and Panama had not always been a land of opportunity and relative optimism; nor would this sense prevail throughout Ben's young life. First explored by Columbus and Balboa in the early 16th century, the potential of the land which would become known as Central America — and specifically the land which would be called Colòn, Panama – could not be overlooked. However, malaria, yellow fever, poisonous reptiles, torrential rains, and a literally toxic atmosphere earned the region its "pest hole of the Universe" sobriquet.
As centuries passed and explorers grew bolder, the governments of numerous countries — including Spain, Colombia, France, the United Kingdom, and the United States — pressed to create a link, across the region, from the Atlantic Ocean to the Pacific Ocean. The first such connection would not occur until the 1840s to 1850s when the American, William Henry Aspinwall, led construction of the Panamanian Railroad. The California Gold Rush of 1849 spurred construction and successful completion of the railroad. The impact of this enterprise was great — not only did it create and support commercial enterprise, but also its construction demanded a large labor force. This labor force grew out of an immigrant population, including those of Afro-Antillean heritage (descendants of African slaves and people of the West Indies). It in this important immigrant subculture that Ben Oglivie finds his ancestry.
In the late 18th to early 19th centuries, also employing a substantial immigrant work force, the French would attempt to create the second significant connection – a sea level canal – between the Atlantic and Pacific. The French did not succeed. However, the failure of the French did inspire a treaty between Colombia and the United States, leading to the construction of the Panama Canal. The treaty, the management of disease, and a strong work force changed Panama, and not all for the good. The Canal brought prosperity to the region, but it could not eliminate the political and social dissatisfaction which ultimately fostered violent riots. An unstable government, in addition to the untimely death of his father, led Ben Oglivie and his family to the United States, New York City, and Major League Baseball.
In 1967, 53 years after the S.S. Ancon became the first ship to pass, officially, through the Panama Canal, from Colòn (on the Atlantic) to Panama City (on the Pacific), Ben Oglivie left Panama for New York City. Ben's father, a ship oiler, had died and his family chose an assumed prosperity in the United States over a life of poverty and uncertainty in Panama. His older sister, one of six brothers and sisters, already living in The Bronx welcomed him and the family.
In The Bronx, Ben attended Theodore Roosevelt High School (somewhat ironic given President Theodore Roosevelt's influence in construction of the Panama Canal). Ben's transition to life in the United States was aided by his intelligence, education, and athletic abilities. Consistent with his desire for education and personal development, he "thought the best way to learn the language [English] was to read a lot of books. Big books, not funny books." 1 In 1967, Major League Baseball was not yet an option. After graduation from high school, he planned to study electrical engineering at Bronx Community College. This plan shifted when, in 1968, his baseball skills were noticed by "a bird dog named Al Harper"2. Harper contacted Francis "Bots" Nekola, a Red Sox scout who had signed Carl Yastrzemski 10 years earlier, and suggested he have a look at Ben. Nekola watched Ben, met with the Oglivie family — "…the most wonderful family…"3 — and proceeded to press Haywood Sullivan, then Personnel Director for the Boston Red Sox, to sign him. Ben Oglivie was drafted by the Boston Red Sox in the 11th round of the June 1968 free agent draft.
Consistent with much of baseball's history and mythology, to pinpoint precisely how and when baseball was first played in Panama is not probable. It is believed that baseball may have been introduced in Panama as early as 1855 when Americans, working on the Panamanian Railroad, played baseball.   It is known that baseball became more popular in Panama during the early 1900s; and, by 1945, the Professional Baseball League of Panama was organized. Humberto Robinson (also of Afro-Antillean descent) and Hector Lopez are identified as the first Panamanians to be signed, in 1955, by major-league clubs. Ben Oglivie was one of the first 15 Panamanian ball players to reach the major leagues.
Ben, who threw left and batted left, stood 6'2" and weighed 170 pounds, began his professional career with the Jamestown (NY) Falcons of the New York-Penn League. In Jamestown, Ben shared first base responsibility with Cecil Cooper (also signed in 1968). Cecil Cooper thought that Ben was the new batboy — "He was that small." 4. Ben would not return to the minor leagues until 1989 when, at age 40, he attempted a return to the big leagues. His career with the Boston Red Sox ran from September 1971 to October 1973.  In 1969, Oglivie shifted from first base to the outfield with the Greenville (SC) Red Sox of the Western Carolinas League. He was sent to the Winter Haven (FL) Red Sox of the Florida State League late that season having batted .317, with a .463 slugging percentage in 106 games. The 1970 season saw Ben with the Pawtucket (RI) Red Sox of the AA Eastern League. He did not hit well, batting only .233, but he played well enough to be sent, in 1971, to the AAA International League Louisville (KY) Colonels. With the Colonels, Ben batted .304, slugging .498; this earned him a September 1971 call-up by the parent team in Boston
According to Larry Doby, who had managed Ben in the Venezuelan league during the winter of 1972, Ben "does all five things…he can hit, run, field, throw and hit for power…" 5
Doby expected Oglivie to be a star in the major leagues. Red Sox management did not necessarily agree.
He played in 14 games for the Sox in 1971 and was invited to report to spring training in Winter Haven in 1972. Four games into the spring season, Ben was sent to Hahnemann Hospital in Brighton, MA to be examined for a possible heart condition. After three days of cardiograms and other tests, he was given a "clean bill of health" and returned to spring training. Although he played with the Boston club during the regular season in 1972, he was not an everyday player, completing the season with a .241 average in 94 games.
In 1973, Ben again joined the Sox in Winter Haven for spring training. He performed very well, but another right fielder, Dwight Evans, was likely to be named the starter in April. Eddie Kasko, Red Sox manager, said of Ben that he "has tremendous value coming off the bench. But I want to give Evans a good shot." Ben had batted .362 in Winter Haven (highest average for the Sox in spring training that year), but Dwight Evans won the job as starter in right field.
Ben played in only 58 games in 1973, with sporadic starts. In May 1973, he hit at a .441 pace and started in place of the slumping Evans. In spite of this performance, Sox management felt Ben was, at best, a platoon player; his ungainly play — sporting long arms and skinny legs – in the outfield, which had earned him the nickname Spiderman, did not help. In September 1973, in one of his final plate appearances, Ben hit the gamewinning home run, in the 12th inning, off Jim Palmer of the Baltimore Orioles. Anti-climactically, in October 1973, Ben was traded to the Detroit Tigers for an aging Dick McAuliffe.
For Ben Oglivie, coming to the Red Sox when he did, baseball was "a sometime thing"– the Sox outfield of Carl Yastrzemski, Reggie Smith, and Dwight Evans certainly reduced his playing time. Eddie Kasko suggested that Ben might see more at-bats with the introduction of the designated hitter rule in 1972, but this was not to be. To some, Ben did not play with enough passion. In his June 8, 1981 article for Sports Illustrated, Steve Wulf states:
"Ironically, Oglivie was trapped in one of baseball's subtle prejudices. Latin American ballplayers are expected to be hot-tempered; if they're not, it must mean they don't care. 'People think Rod Carew is lazy,' says Oglivie. 'I look at him and see great intensity."6
Demonstrating propensity for thinking things through and yearning to understand, Ben said: "When I first came up, I was just happy to be there. I figured I'd just wait my turn. My turn never came. I'd play two games, and then I was back on the bench again. I couldn't comprehend that." 7
Ben Oglivie was, apparently, the only player the Sox were willing to trade for Dick McAuliffe. Ben began his playing time with the Tigers in 1974, at the age of 25.
Ben spent four seasons with the Tigers, 1974-1977; each season brought more playing time, but management would make no guarantees for a regular starting role. Tigers management regarded his fielding weak. As noted in Steve Wulf's article, Ben philosophically remarked:
"My weakness was not fielding. My weakness was not playing. And, personally, I think the author of the platoon system was a guy who couldn't hit lefthanders. But after a while you begin to believe these guys who are supposed to be the authorities. For a time I really believed that I couldn't field and I couldn't hit lefties."
While newspapers included reports that "Ben Oglivie virtually guaranteed himself a starting job for next year [1975] with his performances during the final two months [of the 1974 season]"8, lack of playing frustrated and confused Ben. However, as noted in the Baseball: The Biographic Encyclopedia, Ben was an "intelligent, bookish man who read philosophy, he attended four colleges and studied Zen Buddhism because, he said, it merges into one with sports. He would let the game come to him." 
In 1977, Ben — still uncertain regarding his role with the Tigers — became a focus not for his playing, but for his not playing, and for his unique approach to life. With the Tigers, Ben became known as "Banana Man" after third base coach, Joe Schultz, watched Ben eat one banana after another during a road trip.   Ben became neither bitter nor angry about such a nickname or his lack of playing time — he said "that is not my style."  Rather, he was able to focus on philosophy as a means to a "better perspective" on life, and on playing time. Ben had four seasons with the Tigers; and, although showing improvement each year — manager Ralph Houk noted he had "never seen a guy improve as much as he has, at his age"9 — another trade came his way. His career with the Tigers ended after the 1977 season with an overall batting average of .276, a slugging percentage of .439, and 45 home runs. He would take his increasing power, and improved fielding to the Milwaukee Brewers, having been traded for pitchers Jim Slaton and Rich Folkers.
At age 29, Ben began his first of nine seasons with the Brewers in 1978. Immediately, Ben worked with Frank Howard, then a coach, to improve his unorthodox (Spiderman) fielding — "Day in and day out he'd hit fly balls to me in the outfield."10 He began work with Nautilus equipment to increase his strength. As his play improved, his personal life became more serene. Cecil Cooper, now a teammate in Milwaukee, introduced him to attorney Tony Pennacchia, who would walk him through a divorce from his first wife. That same season, Ben met his second wife, Tammy Hunsinger, in Mesa, Arizona, near the Brewers spring training facility. Attorney Pennacchia said that Ben's "marriage to Tammy turned his career around. I think Ben was finally able to find peace with himself."11 
In 1978, Ben led the Brewers in batting with a .303 average. However, his overall play remained, according to Brewers management, suspect. Had it not been for a teammate's misfortune, Ben may very well have been, again, a platoon player. Early in the 1979 season, veteran outfielder Larry Hisle suffered a torn rotator cuff; opportunity had come Ben's way. Hisle, "honored to have him [Ben] as a teammate"12 graciously accepted this turn of events and saw Ben take over as the regular left fielder. In 1979, manager Buck Rodgers regarded Ben's only fault to be his inability to slide — this could be seen as praise to a player who had been, at best, a platoon fielder and pinch hitter.
In 1980, Ben started the first 9 games of the season, a circumstance which thrilled him; he had never started that many games consecutively. Demonstrating power at the plate, speed, and skill in the outfield and on the base paths, and a continuous introspection, 1980 would be the best of his 16 seasons in the major leagues. That season Ben earned yet another nickname — "philosopher-home run king."13 He hit 41 home runs that year, had 118 RBIs, hit .304 overall, and had a .563 slugging percentage.
While Ben and Reggie Jackson, of the New York Yankees, both hit 41 home runs that season, Ben was the first foreign-born player to win a home run crown in the major leagues. This was also a season in which Gorman Thomas, Cecil Cooper, and Ben Oglivie each had more than 100 RBIs. Cooper, who hit .352 that season, said that "I've never seen a season like Benji [another nickname] had."14  This was also the season Ben would grow his first moustache, noting the changing times, and he said it would likely take an 0-for-30 string to make him shave it.
Ben had come into his own with the Milwaukee Brewers — he was an everyday player, a "complete ballplayer". He was a three-time American League All-Star (1980, 1982, and 1983), a home run leader (1980), and a Silver Slugger Award winner (1980). He was an important component of his team in 1981 when the Brewers competed in the AL Division Series (lost series, 3-2) and in 1982 when the Brewers went to the World Series (lost series 4-3). Although he would not duplicate his All-Star seasons, he would finish his AL career with the Brewers.
Ben completed his nine-year career with the Brewers after the 1986 season when he hit a mere five home runs and batted .283. Desiring to remain in baseball, he played two seasons, 1987 and 1988, with the Osaka Kintetsu Buffaloes of the Japan Pacific League. In his two seasons in Japan, he hit 46 home runs (24 in 1987, 22 in 1988) and maintained .300 average. In 1989, at age 40, Ben returned to the United States and signed a minor-league contract with the El Paso Diablos, a Milwaukee Brewers affiliate, of the Texas League. However, a return to the Major Leagues, as a player, was not meant to be. A knee injury limited him to only two games with the Diablos and he finished his stint with 10 plate appearances, and three hits, one of which was a home run.
Ben continued to play baseball with the Winter Haven Super Sox of the short-lived Senior Professional Baseball Association. This team included Cecil Cooper, Ferguson Jenkins, Bernie Carbo, Butch Hobson, and Bill Lee, who was also the club's manager. However, Ben's time with this team was brief, as the Super Sox ceased operations after its first season.
Oglivie stayed away from baseball for only a few years, as he returned to the Brewers organization to work as a hitting coach with Class-A and Class-AA ball. He developed coaching skills and was named, in 1995, hitting coach for the Calgary Cannons (Alberta, Canada) of the Pacific Coast League. His career as hitting coach continued in 1999 with the Hickory Crawdads (NC) of the South Atlantic League. After a season as hitting coach with the major-league San Diego Padres in 2000, Ben returned to coaching for minor-league teams, including: Idaho Falls (ID) Padres (2001), Eugene (OR) Emeralds (2003-2005), Vero Beach (FL) Devil Rays (2007), Montgomery (AL) Biscuits (2008), and the Gulf Coast (FL) Rays (2009). And, in 2010, now age 61, Ben Oglivie was named hitting coach of the Detroit Tigers' Class A affiliate West Michigan Whitecaps.  
Benjamin Ambrosio (Palmer) Oglivie, a.k.a. Gentle Ben, Benji, Spiderman, Banana Man, Philosopher-Home Run King, is a study in baseball and philosophy. His quiet and cerebral manner, his sometimes unpredictable play in the outfield, his healthy eating habits, his quick wrists and powerful swing all make up the man. Some of Ben's teammates noted that 24 hours was inadequate for all that he wanted to accomplish. Some, like Mark "The Bird" Fidrych, thought Oglivie "was crazy". One morning, during spring training with the Tigers, Fidrych awoke to the sound of philosophy "spouting"15 from Ben's tape recorder.
In addition to working diligently to improve his game, he found time to feed his thirst for knowledge by attending four different colleges – in New York, Bronx Community College; in Boston, Northeastern University; in Detroit, Wayne State University; and in Milwaukee, the University of Wisconsin. In his book, The Wrong Stuff, Bill Lee, a teammate with the Red Sox, remembers Ben:
"He was a tall, wiry left handed hitter with all kinds of power and good speed in the outfield. Ben faked a lot of people out. They heard he was from Colon, Panama, and assumed he would have difficulty speaking English. So on first meeting they would talk to him very slowly and in a loud voice, using many hand gestures. It was a riot, because the first thing I noticed about him was his ability to complete the "New York Times" crossword puzzle in about five minutes. He did not have an accent, but he was the brightest guy on the club and had hardly any trouble understanding anybody who didn't stick his hand in Ben's face while they spoke."
In another interview, Bill Lee suggests that Ben "should have become a GM."16
Ben played 16 years in the major leagues, played in 1,754 games, and in 5,913 at-bats achieved a total of 235 home runs, a .273 average, and a .450 slugging percentage. At age 17, he had lost his father and left a country which had been struggling with political unrest. He had been traded twice because team management regarded him as a good player off the bench. He often hit very well in spring training, only to be told he did not have a starting job. He was seen as dispassionate in his play. Despite setbacks, using his favorite philosophers — Plato, Jean Jacques Rousseau, Henry David Thoreau, and Bruce Lee — as guides, Ben waited for the game to come to him, and it did.
Last revised: April 1, 2012
Sources
Baseball Almanac. http://www.baseball-almanac.com/ (accessed [most recently] December 2010).
BaseballLibrary.com. http://www.baseballlibrary.com/homepage/ (accessed [most recently] December 2010).
Baseball-Reference.com. http://www.baseball-reference.com/ (accessed [most recently] December 2010)
History of Colòn, Panama. http://www.coloncity.com/history1.html (accessed [most recently] December 2010)
Fitzgerald, Ray. "Ben Oglivie Finds Stardom in Another Uniform." Baseball Digest, September 1980, 39: no.9. [online]  http://books.google.com/books (accessed [most recently] December 2010).
Maisel, Ivan. 22 Brewers. SI Vault. 1985 [online]. http://sportsillustrated.cnn.com/vault/article/magazine/MAG1119345/index.htm (accessed [most recently] December 2010).
The New York Times. Sports People: Baseball:  Oglivie in Class AA. http://www.nytimes.com/1989/05/30/sports/sports-people-baseball-oglivie-in-class-AA.html (accessed [most recently] December 2010).
The Silver People Heritage Foundation. http://thesilverpeopleheritage.wordpress.com/(accessed [most recently] December 2010).
Wulf, Steve. Swingo, Ergo Su: So Ben Oglivie, the philosopher-home run king of baseball, seems to be saying with his bat. SI Vault. http://sportsillustrated.cnn.com/vault/article/magazine/MAG1124537/index.htm. 1981 [online].  (accessed [most recently] December 2010).
Ben Oglivie. Folder: Newspaper Clippings. A. Bartlett Giamatti Research Center. National Baseball Hall of Fame and Museum. Cooperstown, NY.
Lee, Bill with Dick Lally. The Wrong Stuff. (New York: The Viking Press, 1984)
Okrent, Daniel. Nine Innings. (New York: McGraw-Hill Book Company, 1985)
Palmer, Peter and Gary Gillette, ed. The 2006 ESPN Baseball Encyclopedia. (New York: Sterling Publishing Co., Inc., 2006)
Pietrusza, David, Matthew Silverman, and Michael Gershman.  Baseball: The Biographical Encyclopedia. (Kingston, NY: Total/Sports Illustrated, 2000)
Wolf, Rick et al. The Baseball Encyclopedia. 8th ed. (New York: MacMillan Publishing Company, 1990)
Notes
5 Ben Oglivie. Folder: Newspaper Clippings. A. Bartlett Giamatti Research Center.   National Baseball Hall of Fame and Museum
6 Wulf, "Swingo, Ergo Sum."
11 Wulf, "Swingo, Ergo Sum."
13 Wulf, "Swingo, Ergo Sum."
16 Baseball Almanac. http://www.baseball-almanac.com/ (accessed [most recently] December 2010.
Full Name
Benjamin Ambrosio Oglivie
Born
February 11, 1949 at Colon, Colon (Panama)
If you can help us improve this player's biography, contact us.
http://bioproj.sabr.org/bp_ftp/images4/OglivieBen.jpg
600
800
admin
/wp-content/uploads/2020/02/sabr_logo.png
admin
2012-01-04 20:29:29
2020-10-08 16:40:44
Ben Oglivie