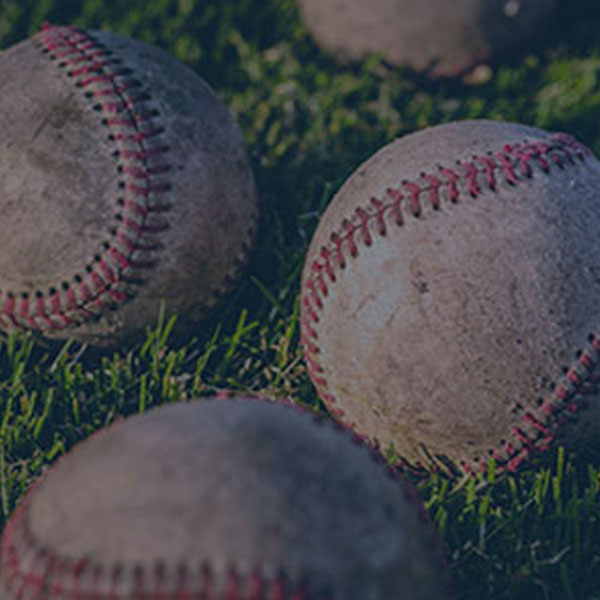 ---
After college Bill Essick had to choose between life as a musician and one in baseball.  He chose baseball and left his native Illinois to begin his minor-league pitching career in Salt Lake City.  After a brief promotion to the major leagues and roughly a dozen years as a successful minor-league manager, Essick joined the Yankees as a scout.  With New York Essick joined a select lineup of scouts that helped build and sustain the Yankees record long dynasty during the middle of the 20th century.  Essick played his part by landing three Hall of Famers, Joe DiMaggio, Lefty Gomez, and Joe Gordon, significant star Frank Crosetti, and several other notable contributors.
William Earl "Bill" Essick was born in Grand Ridge, Illinois, on December 18, 1880.  Bill's only sibling, brother Lyle, was born seven years later.  Essick's father, John, came from Pennsylvania, and his mother, Eliza, was born in Illinois.  John's family had been in Pennsylvania for at least one generation, while Eliza's parents were born in Ireland.  The family lived in Illinois, where John worked as a grocer. 
Essick loved music and became a proficient piano player.  To hone his talent he attended Knox College in Galesburg, Illinois, where he majored in music.  While at Knox he played and pitched for the school baseball team.  Essick graduated in 1903 and played the piano at the commencement.[1] Despite his musical talent, Essick decided to pursue a baseball career over a music career.  For 1904 he signed with Salt Lake City in the Pacific National League, a competitor of the Pacific Coast League. Essick moved right into the rotation, and in 40 games he finished with 13 wins and 23 losses, the latter the league-leading figure. 
In 1905 Essick joined Portland in the PCL, a league one level below the majors.  He signed for $1,600, a respectable salary for a young high-minor-league player.   In Portland, Essick turned in a year highly similar to his previous season: he pitched often but with only moderate success and wound up with a record of 23-30.  While in Portland Essick met Eula Rachel Bennett from Corvallis, Oregon.  A grand-opera singer, Eula shared Essick's love of music.  The two were wed a couple of years later, and the marriage lasted throughout Essick's life.
For the 1906 season the McCredies, Portland owner William and manager Walter, his nephew, cut Essick's salary to $1,400.  Essick balked but at that time a disgruntled ballplayer had little recourse.  To compensate for his agreeing to the salary reduction, Essick managed to finagle a commitment from Walter that should he be sold to a major-league team he would receive half the sale price.  Based on his 1905 performance, Walter probably saw little risk in this promise.
In fact Essick turned in one of the finest seasons of his career in 1906 and his solid pitching began to receive notice from major-league teams.  With his record at 19-6, Portland sold Essick and Larry McLean to Cincinnati for $2,500.  Essick pitched capably for the Reds over the remainder of the 1906 season, and he finished his first partial major-league season at 2-2 with a 2.97 ERA in 39 innings.  While in Cincinnati, the 5-foot-10, 175-pound Essick was given his lifelong nickname "Vinegar."  Essig in German means vinegar, and Essick, playing in Cincinnati with its large population of German immigrants, was tagged with the nickname.
Unfortunately for his finances, Essick was apparently the victim of the 1906 San Francisco earthquake and fire and the cheap dishonesty of shoestring minor-league ownership.  Essick wrote to Reds owner Garry Herrmann that the letter he received from McCredie promising him a portion of his sale price was in his trunk, which burned in the fire.  Without the letter, Essick wrote, the McCredies were not willing to honor the agreement and he hoped Herrmann would intervene on his behalf.  No record of the eventual disposition of Essick's plea exists, but it is highly unlikely he ever received a portion of the sale price.
Cincinnati manager Ned Hanlon used Essick only sparingly at the start of the 1907 season, and in June the team sent him to St. Paul in the American Association, another league just one level below the majors.  Essick struggled at St. Paul over the second half of the season, finishing 5-13.  He would never return to the major leagues as a player.  Over the next few seasons Essick bounced around the American Association.  Kansas City acquired him from St. Paul at midseason in 1908, and in 1910 Essick moved on to Toledo.  While in the American Association he was a useful hurler but no better: he held a regular spot in the rotation, but typically ended up with a record slightly below .500. 
Essick was released by Toledo in April of 1911. He then signed on with the Minneapolis Millers.  His stint in Minneapolis was short; notably, during his first start he was relieved by future Hall of Famer Rube Waddell.  In May, the Millers traded Essick to South Bend of the Central League, a rung down in the minor-league hierarchy.  Just two months into his tenure with the club, South Bend relocated to Grand Rapids, Michigan.  He repeated at Grand Rapids in 1912; in both of Essick's two years in the Central League he pitched respectably, hurling over 200 innings and finishing above .500. 
In 1913 Essick acquired an ownership interest in the Grand Rapids franchise and assumed an executive position, similar to today's general manager spot.  And although pitcher Edward Smith was technically the manager that season, Essick was intimately involved in the team on the field.  In honor of Essick's new position the team was nicknamed the Bill-eds, which stuck for one season.  At the time minor-league franchises were constantly under-capitalized and teams used as little staff as possible.  Today we would categorize Smith's duties more as those of a field captain, and Essick handled many of the tasks we now associate with a manager.  In his new role Essick mostly conceded his playing aspirations and appeared in less than ten games.  He would not again play organized professional baseball.
The team Essick inherited had finished ninth in a 12-team league in 1912.  For 1913 the league restructured down to a six-team circuit.  Led by future big-league star Jeff Pfeffer, Essick's squad won the pennant by 15 games.  That winter Eula gave birth to the couple's first and only child, daughter Jane Elizabeth.  Essick returned the next year, now with second baseman George Hughes as the technical manager, but again effectively directing the club.  Without Pfeffer, Essick could not repeat and the team slumped to fifth. 
In 1915 Essick officially assumed the manager's job as well, and the team, now nicknamed the Black Sox, rebounded to second.  In 1916 the league moved to a split season with the winner of the first half playing the winner of the second for the pennant.  Essick's squad came in second in both halves; thus, even though they ended up with the best overall record in the league, they were ineligible for the post season series.  The circuit abandoned the split season format for 1917, and Essick led Grand Rapids to the championship.  In July that year the Three I League folded and league leader Peoria was absorbed by the Central League to take the place of struggling South Bend.  After the season, Grand Rapids and Peoria faced off in a best-of-seven contest; Peoria won the first three but Grand Rapids came back to win the final four and the series.
On the heels of a last-place finish in the PCL in 1917, Vernon Tigers president Thomas Darmody concluded that he needed a new manager.  To fill the post he hired Essick, who would have viewed moving to the Los Angeles area in the higher classification PCL as a promotion.   Essick recognized the additional confusion inherent in trying to rebuild a team during wartime.  Nevertheless in February 1918—roughly a year after America's entry into World War I—Essick set out on an extended trip back to the Midwest to scout his old stomping grounds for talent, meet with his old employer and friend Garry Herrmann in Cincinnati, and travel to the East Coast to attend a National League meeting.  In the end, Essick assembled a squad that was much improved over the 1917 version.
The 1918 season was prematurely ended in July by the league's reaction to the US War Department's "work or fight" order and other wartime restrictions.  The "work or fight" edict created uncertainty around players' military service status, and all the minor leagues (except the International) decided to shut down in midsummer.  At the point in July that the PCL elected to close its season, Essick's Tigers were in first place, two games ahead of the Los Angeles Angels.   After the abrupt ending Vernon and Los Angeles agreed to face off in a postseason series to generate some extra funds.  The Angels won the series five games to two, creating a lingering dispute as to the rightful champion of the 1918 season.
Soon after the termination of the season, Essick tangentially sparked one of the American League's biggest boardroom controversies.  Several major-league clubs began negotiating with Vernon pitcher Jack Quinn to play out the remainder of the 1918 season.  He had just agreed to terms with Chicago White Sox owner Charles Comiskey, when Essick informed him that he had been sold to the Yankees.  At the time there was a rule (not particularly well articulated) that players from lapsed minor leagues were free agents until play resumed, at which point they again belonged to their former club. 
An angry Quinn ignored Essick's implied threat that he report to New York to avoid trouble and pitched for Chicago over the remainder of the 1918 season.  After the season the National Commission, the governing body of baseball, apologetically ruled that Quinn rightfully belonged to the Yankees.  Comiskey believed American League President Ban Johnson, first among equals on the commission, had purposely decided against him, and the two become bitter enemies, with lasting implications for the future of the American League.[2]  
 When Darmody acquired the Vernon franchise from Ed Maier in December 1916, he had agreed to pay roughly $65,000 but put little money down on his purchase.  After struggling financially through two wartime years, he was ready to quit.  Although at this distance it is difficult to determine exactly what occurred in the ownership ranks, it appears Darmody defaulted on his payments and Maier reassumed control of the club.  In May 1919 Maier then gave comedian Roscoe "Fatty" Arbuckle an option to purchase the club for $65,000, again for little money down.  As a provision in this agreement, Arbuckle became the controlling executive of the franchise.  A huge celebrity at the time, Arbuckle was named team president.
Vernon started slowly in 1919, losing nine of its first 12 games.  But Essick turned the team around with the help of Bob Meusel, who would later go on to star with the Yankees.  Heading into the last weekend of the season, the Tigers and the Los Angeles Angels were tied for the pennant, with three games to play against each other: one on Saturday and a doubleheader on Sunday.  Advertised as one of the league's most exciting finishes, these final games drew huge crowds.  Vernon won Saturday, setting up a Sunday matchup in which they had to win at least one of the two games. 
Sunday's doubleheader at Washington Park drew 22,000 fans and another 5,000 to 10,000 had to be turned away.  The Los Angeles Times reported that this was the largest crowd ever to attend a minor-league baseball game, surpassing the 17,000 that once witnessed a game in Toledo against Columbus.  Vernon won the first game to clinch the pennant.  In the celebration after the game: "Lefty Flynn, former Yale gridiron giant, picked up Manager Bill Essick, tossed him across his shoulders and ran about the field."[3]
On the heels of their dramatic pennant, the Tigers faced the St. Paul Saints, champions of the American Association, in what was billed as the Western World's Series Championship.  This contentious series highlights the chaotic nature of minor-league baseball at the time and Essick's aggressive style.  For the Series the Saints traveled to Los Angeles for a best-of-nine set in Washington Park.  A makeshift commission including Arbuckle and American Association President Thomas Hickey was established to oversee the Series, and two arbiters, Jimmy Toman from the PCL and James Murray from the American Association, were selected to umpire the contests.
Vernon won the first game relatively uneventfully, although Saints manager Mike Kelley showed he too had West Coast style by managing in shirt sleeves in a camp chair just outside the dugout.  Kelley created further commotion before the start of the second game when he demanded that the teams switch benches, partly because it was his right (the teams alternated which was technically the home team), and partly because he knew Essick and the Tigers preferred their traditional bench.  Essick refused to move his club from their home bench, so Kelley brought the issue before the commission.  When it ruled in Kelley's favor, Essick leisurely removed his troops and equipment, causing a ten-minute delay in the start of the game.  Whether due to the loss of their lucky bench or St. Paul's fine pitching, Vernon lost the second game, 5-0. 
The third game was marred by a near-riot when umpire Murray made what both the Los Angeles and St. Paul papers agreed was a horrible call at first base.  In the sixth inning with two out and runners on first and third, he called Vernon batter Hugh High out at first even though he beat the throw by at least a full step.  With Essick in the lead, the entire Vernon team charged onto the field and ran at Murray.  As they closed in, the Los Angeles Times described the scene: "The first wave of Tigers found a big Irishman … flailing away with both arms.  He was lashing blindly at those nearest him.  One of his swings missed [Zinn] Beck and Zinn stepped in with a beauty to the jaw.  Murray continued fighting back until the police came to his rescue."[4]  When order was finally restored, Beck was ejected and fined $50.  Murray received a police escort off the field at its conclusion, but the mood had lightened somewhat because Vernon won the game, 2-1.
Kelley and Essick continued to search for an advantage:  Kelley complained that Essick watered down the area in front of home plate so that grounders triggered by Vernon's spitball pitchers would not bounce for base hits.  Kelley was later accused of instructing his batters to argue balls and strikes to delay the game and cause the pitcher to lose his rhythm.  Vernon won a controversy-free Game Four to take a 3-1 lead in the Series.
The peace could not last.  In the fourth inning of Game Five, a brawl was barely averted when the Tigers accused a St. Paul runner of spiking their first baseman.  With bases loaded in the sixth, St. Paul pinch-hitter Red Corriden objected to a strike call by Toman and a number of Saints surrounded the umpire.  In the pushing and bumping that followed, Lute Boone yanked off Toman's chest protector, breaking the straps.  That Boone was not ejected testifies to the anarchy rampant in this Series. 
When play resumed, Vernon relief pitcher Willie Mitchell beaned Corriden so badly that the ball ricocheted out to second base, and Corriden remained unconscious for a time while a doctor was summoned from the stands.  The beaning forced in what proved to be the winning run and St. Paul pulled to within three games to two.   In the clubhouse after the game, the Tigers battled each other as well. Catcher Al DeVormer accused of starting pitcher Rex Dawson of being "yellow"; he felt that Dawson should have been brushing back more Saints batters because the Saints pitcher was knocking Vernon's batters down.[5]  The two squared off and Dawson punched DeVormer in the jaw.   DeVormer retaliated and more punches were thrown before the other players finally broke it up.
The Saints tied the Series 3-3 by winning a relatively argument-free Game Six.  More off-field controversy quickly developed before Game Seven, however.  Essick petitioned the commission to replace the injured Hugh High with Scotty Alcock.  The commission demurred and put the matter to St. Paul manager Kelley, who agreed that Alcock could play.  Essick then pushed his luck by requesting that he be allowed to use Los Angeles Angels first baseman Jack Fournier in place of injured first baseman Babe Borton. 
To support his case Essick unveiled a telegram that contained the pre-Series permission for St. Paul to substitute Toledo's Hyatt for Charley Dressen, who could not make the trip west, and the stipulation that Vernon could do the same if necessary.  The commission dithered while Kelley objected.  He pointed out that the Tigers had already substituted Mitchell for Borton and that Fournier was not on the list of potential replacement players.  Eventually the commission ruled unanimously that Fournier was not eligible.  Essick blatantly ignored the decision and sent Fournier out to first base to start the game.  Kelley refused to play, and after a delay Toman forfeited the game to St. Paul.  As the fans began to file out to get their money back, Essick conferred with owner Ed Maier and agreed to play without Fournier.  Kelley, probably after some prodding from the commission, consented to relinquish his forfeit and play the game.  In the event, Vernon won to close within one game of the championship.
Game Eight featured another outburst from a Vernon player.  When Murray caught hurler Joe Finneran scuffing the baseball, he tossed Finneran a clean one and demanded the altered ball.  Finneran threw the ball at the umpire and it hit him in the chest protector.  He then charged Murray and threw his glove at him.  He grabbed the umpire's chest protector, threw it on the ground, and stomped on it.  Before the situation further deteriorated, Essick grabbed Finneran to hold him back, and players from both teams intervened and restored order.  Finneran was ejected and fined $100.  St. Paul won the game to even the Series at four games apiece.
Vernon won the deciding game, 2-1, on a two-out single by Wheezer Dell in the bottom of the ninth inning.  The fans mobbed the field and carried Dell off in celebration.  Even in their moment of victory, however, the Tigers could not escape controversy.  As the throng was exiting the field, Tom Kennedy, a local celebrity and ex-boxer, tracked down umpire Murray and beat him severely.  Kennedy later claimed he had acted spontaneously in a fit of rage, but Murray disputed this account.  He noted that earlier in the game Finneran, while leaning over the railing and talking to Kennedy, yelled to Murray that "you are going to get killed after the game."[6] 
American Association President Hickey liked the idea of a postseason matchup with the PCL winner but was disgusted with Vernon's conduct.  While he recommended that a series with the PCL be scheduled annually, he proposed banning Vernon as long as it was owned by Maier and managed by Essick.
In the late Teens baseball was rife with gambling.  The Black Sox scandal, in which several members of the Chicago White Sox agreed to throw the 1919 World Series, may be the most famous consequence, but the PCL was afflicted just as severely.  By 1919 the situation had reached a critical stage.  The often fractious PCL owners hired William McCarthy as league president with a mandate to clean up the gambling, often occurring openly in the league's ballparks.  The level of crookedness was such that McCarthy did not have to look far or wait long to uncover it.  Early in the 1920 season San Francisco released two pitchers, Tom Seaton and Casey Smith, for throwing games.  That summer McCarthy also banned notorious game-fixer and one-time major-league star, Hal Chase, then relegated to California's outlaw leagues, from PCL ballparks for trying to bribe players.
For Essick and Vernon the scandal erupted in August 1920.  Vernon first baseman Babe Borton admitted he had bribed several opposing players to give less than their best in September 1919 against Vernon.   Borton claimed that the bribe money came from a $2,000 fund whose creation was substantially coordinated by Essick.   Each of the Tigers anted into the fund as did a number of interested fans.  Borton further revealed that before an important series in late September against Salt Lake City, Essick approached him and "wanted to know if I could get any of the Salt Lake players to lay down so that we might win the pennant.  I told him I would see what could be done."[7]  Over the next several months conclusive evidence emerged that at least a couple of opposing players had, in fact, accepted bribes.
Not surprisingly, Essick and the Tigers vehemently denied any involvement in the bribery scandal.  McCarthy, as well, exonerated the Vernon players.  He concluded that a gambling ring fronted by Seattle gambler Nate Raymond had been the source of Borton's kitty.  Essick declared, "As long as people listen to his [Borton's] lies, he will tell them."[8] In response to Essick's countercharges, Borton reportedly filed suit against him for $50,000.  McCarthy moved to ban Borton and the few players against whom he had solid evidence. Several of the PCL magnates, despite their putative campaign against gambling, were reluctant to ban a couple of the more notable players caught up in the scandal.  This hesitancy created a rift within the league between McCarthy and the pro-cleanup owners on the one side and those who wanted to more or less ignore the issue on the other.
The public perception of the situation changed dramatically in September 1920 when the Chicago White Sox player fix of the 1919 World Series became public.  It now became politically untenable to publicly overlook the gambling misdeeds of players.  Furthermore, the Los Angeles district attorney concluded that he needed to investigate the scandal and called for a grand jury investigation to begin in October.   At the hearings all parties pretty much kept to their stories.  Borton maintained that the money had come from Essick and the players; McCarthy, Essick, and others provided evidence of a relationship between Borton, Raymond, and other gamblers and suggested that Borton was blaming the players out of fear of retaliation from the gamblers. 
On December 10 the grand jury released its findings.  It cleared Essick and the Vernon players of involvement in raising Borton's slush fund.  The grand jury did conclude, however, that Los Angeles would have won the 1919 pennant had the series against Salt Lake City been played honestly.  It also returned indictments against Raymond, Borton, and two Salt Lake City players, Harl Maggert and William Rummler, who accepted bribes.  I can find no record of the ultimate disposition of Borton's $50,000 lawsuit against Essick; in light of the subsequent grand-jury findings I assume it was dropped, dismissed, or never filed.  To conclude the story, two weeks later the judge dismissed the charges on the grounds that "conspiring to throw baseball games is not a criminal act."[9]
There was also a baseball season in 1920.  At the end of the 1919 season Arbuckle decided he did not want the franchise badly enough to come up with the $65,000—Maier was now demanding cash after twice surrendering control for little money down.  Arbuckle let the option lapse, and Maier reassumed control of the team.  Essick was now working for his third owner in three years.  In one of his more significant moves, Essick had traded third baseman Bob Meusel to the Yankees prior to the 1919 season.
Although it is clearly difficult to reconstruct at this distance in time, it appears that the sale of Bob Meusel to the Yankees began (or at least materially enhanced) the relationship between Essick and New York.  Upon Essick's recommendation of his star third baseman, the Yankees sent scout Bob Connery to evaluate Meusel.  In return, Essick demanded several players, including one who could not clear waivers. (Before a player could be traded from a major-league team to a minor-league team he had to first be put on revocable waivers—the other seven teams in the league had the opportunity to claim the player.)  Despite this apparent stalemate, Essick sent a letter to New York manager Miller Huggins further plugging his talents.  Connery returned to the Coast and eventually worked out a deal of four players for Meusel, who would go on to a long career as a Yankees outfielder.[10] 
Essick built and fielded a quality team for 1920.  He partially filled the void at third by acquiring Red Smith, a one-time regular major leaguer, from the Boston Braves.  Essick experienced several headaches with his pitchers as Byron Houck and Wheezer Dell both missed time in salary disputes.  Nonetheless, Essick managed the team to his third consecutive pennant and first untainted one.
Debilitated by injuries, the Tigers could not make it a fourth straight in 1921, and the team fell all the way to sixth.  By 1922 the team had begun to turn over and included a number of ex-major leaguers and minor league veterans.   Essick almost managed this squad to the pennant—they were tied for first as late as September 24—but in the end they fell four games short.  Jakie May, who had pitched the previous season with the St. Louis Cardinals, led the club at 35-9 with a 1.84 ERA.  After his dominant season, May's stock soared among the major leagues.  Essick and Maier, who had cultivated a close relationship with the Yankees owners and general manager Ed Barrow, hoped to sell them May for a healthy price.  They overreached, however, and could not come to an agreement.
 This close association between the two franchises landed both in some hot water with Baseball Commissioner Landis.   Shortstop Ray French and pitcher Jess Doyle were technically the property of the Yankees and playing in Vernon under an optional assignment.  Major-league teams were limited in the players they could place out on optional assignment, so they greatly valued these slots.  To get around this limitation major-league teams occasionally reached gentleman's agreements with minor-league teams that they would have first crack at a player even if his option period had expired—a not uncommon violation of the rules.  After the 1922 season the Yankees technically gave up their option and released French and Doyle to Vernon.  Barrow, however, indiscreetly made several inquiries that showed he still believed he controlled the rights to these players.  Upon learning of the illegal understanding, Landis declared the two free agents.
Vernon's veteran squad slumped to last place in 1923.  Maier and Essick concluded the team needed to rebuild, and they unloaded several regulars.   Despite the new faces, however, the team could climb no higher than sixth in 1924, and Maier was becoming increasingly frustrated.  Essick again made a number of changes to his lineup and rotation for 1925 and touted several as future major leaguers—two in fact later turned in respectable major-league careers—but, overall, little improvement followed. 
Further complicating Essick's rebuilding effort that spring, Maier publicly announced he was looking to sell the franchise.  Essick was now working on the final year of a three-year contract and tensions were developing with Maier.  The owner was unhappy with the team's struggles on the field and focusing on either selling the franchise or shifting it to San Francisco.  Essick, discouraged by Maier's outside distractions, wanted a new challenge as well.  On August 1 Essick and Maier mutually agreed to part ways; after nearly eight years at the Vernon helm, Essick was out of a job.
In December 1925 Essick met with the Yankees' brain trust of owner Jacob Ruppert and de facto general manager Ed Barrow in New York.  The two were in the process of rebuilding and expanding their scouting staff after a disappointing season.  In the late Teens and early 1920s the Yankees acquired most of their top players by purchasing them from the Boston Red Sox.  By the mid-1920s this source had dried up and, in the buoyant economic times of the Roaring Twenties, no other major-league team was looking to sell off its best players.   The high minors had become a key source of talent: The rules of the time gave the minor leagues an unprecedented amount of control over these players, driving the acquisition cost up to unprecedented levels.  Top scouts of this era were generally required to identify useful players—often with the help of local bird-dogs—and secure them at a reasonable price from the minor-league owner.
Along with Essick the Yankees hired Eddie Herr, a former Detroit Tigers scout.  With their two new hires, the Yankees reorganized their scouting staff.  Essick covered the West Coast, and Herr was assigned the Midwest.  Holdovers Bob Gilks and Ed Holly focused on the South and East respectively, while Paul Krichell principally targeted the colleges.
Shifting from a PCL manager position to a major-league scout would not necessarily have been regarded as a promotion.  Nevertheless, the Yankees, even at this time, were the best capitalized, most aggressive, and most prestigious team in the league.  Furthermore, Essick would be able to stay in his adopted home of Los Angeles while scouting the West Coast and living a relatively unstructured life.
Essick always felt he had an eye for talent.  While in Grand Rapids he sent a letter to his old boss, Cincinnati owner Garry Herrmann, recommending a young outfielder at Evansville, future Hall of Famer Edd Roush. He also advocated with Herrmann on behalf of two of his own players: pitchers Alvah Bowman (who never developed) and Jeff Pfeffer (who did).  While managing Vernon, Essick also added his recommendation to the Yankees' assessment of future Hall of Famer Tony Lazzeri.  Salt Lake City was demanding a high price for its star shortstop, and the Yankees evaluated him extensively. 
Once with the Yankees, however, Essick's first big-dollar acquisition flopped.  During the middle of the 1927 season he recommended the purchase of shortstop Lyn Lary and second baseman Jimmy Reese from Oakland, with Lary as the primary target.  To acquire the two the Yankees paid $125,000; at the time the highest price ever paid in a single transaction for minor leaguers.  As a condition of the sale, New York allowed the two to play one more season in Oakland.  The Yankees also received an option to purchase two additional Oakland players.  Lary and Reese never panned out as expected, eventually leading owner Jacob Ruppert to become disillusioned with this method of talent acquisition.
Over the next few years the Yankees' primary target continued to be talented up-and-coming high minor leaguers.  Essick was at the forefront of this policy and recommended and received approval for several more high-priced Pacific Coast Leaguers.  Some panned out better than others.  Essick was the beneficiary of a bizarre superstition to secure a skillful hurler in August 1929.  As sportswriter Abe Kemp remembered, before Essick purchased future Hall of Famer Lefty Gomez from the San Francisco Seals for $45,000, Cleveland Indian scout Cy Slapnicka had a ten-day option on him. 
Kemp was with San Francisco owner Charley Graham at the ballpark when Slapnicka approached the owner.  He intended to sign Gomez, but told Graham he wanted to first head down to the locker room.  When he returned, Slapnicka informed a surprised Graham he had decided not to buy Gomez.  Graham naturally asked why.  "Well, I'll tell you, Charley," Slapnicka responded, "I saw Gomez undressed in the clubhouse, and anybody who's got as big a prick as he's got can't pitch winning ball in the major leagues."[11] Essick later spent $50,000 of New York's money to purchase shortstop Frank Crosetti from Graham.
Another large check landed Sacramento outfielder Myril Hoag.  But in this instance Essick had to work much harder, and the ultimate payoff was much less.  After the 1929 season Essick went duck hunting with his pal, Sacramento manager Buddy Ryan.  The two agreed that the Yankees could have an option to purchase Hoag at the end of the coming season for $25,000.  To be enforceable these agreements had to be recorded with the commissioner's office.  Doing so, however, used up one of a team's precious 40-man roster spots; thus, major-league teams often skirted the rules by relying on their relationships with the minor-league operators.  In the event, Hoag had a terrific 1930 season, and other teams tossed much higher numbers at the Solons.  With the opportunity for a huge payoff, Sacramento's owners had little interest in honoring the unenforceable agreement made by their manager.[12]  In the end Essick succeeded in holding Sacramento to its agreement, but needed to up his offer to $45,000.
Around this same time, when Portland released manager Bill Rogers, Essick was rumored to be in line for the job.  The Sporting News suggested he was unlikely to take the position because "(H)e is comfortably fixed in Los Angeles where he owns property."[13]  Furthermore, Essick enjoyed the freedom of a scout's life and had little interest in once again becoming a minor-league manager.  In general during the offseason Essick spent much of his time touring the West Coast visiting Yankee-controlled players and checking up on their health and training.  He also oversaw a baseball school in the Los Angeles area.
In early 1930s, after several high-priced minor-league flops and changes to the rules governing the ownership of minor-league franchises by major-league teams, Ruppert initiated a farm system.  As the Yankees' stable of minor-league affiliates grew, the focus of the Yankee scouts gradually shifted to amateur players to develop in their farm system.
But the Yankees did not suddenly stop tracking top minor-league talent.  In 1934 Essick negotiated the acquisition of one of the all-time greats, center fielder Joe DiMaggio.  After a monster season in 1933—DiMaggio hit .340 and led the PCL with 169 RBIs as an 18-year-old—all of the wealthy franchises were offering San Francisco owner Charley Graham huge amounts of money for his star.  To Graham's horror, however, DiMaggio suffered a serious knee injury in 1934 and many teams backed off. 
Essick, however, persevered.  After the season he persuaded Graham to give him a short-term option to acquire DiMaggio for $25,000 and five players controlled by the Yankees.  Financially strapped by the Depression, Graham needed the money and the players to help restock his team.  With the agreement in hand, Essick and scouting supervisor Joe Devine hauled DiMaggio to a Los Angeles doctor for an examination.  The doctor advised the duo that he expected no lasting damage from the knee injury; when they wired Barrow the results of the examination, he told them to close the deal.
Before the birth of their farm system in the early 1930s, the Yankees scouts may have concentrated  principally on high minor leaguers, but they still had a 40-man roster to fill out with prospects.   Shortly after joining the Yankees, Essick scouted high-school pitcher Gordon Rhodes in Salt Lake City.  As Rhodes remembered, Essick watched him lose a no-hit game 2-1 after which he signed an agreement that he would join the Yankees when he graduated.[14] In 1929 Rhodes made the big leagues and played eight years in the majors.
But it was in the mid-1930s that Essick made his mark signing several amateur and semipro players who would go on to respectable major-league careers.  Most importantly, over the 1935-36 winter he signed future star second baseman Joe Gordon from the University of Oregon.  Shortly thereafter he landed Jerry Priddy, another amateur who would go on to a long major-league career as a second baseman.  Essick signed Priddy out of Washington High School in Los Angeles.
The Yankees scout who signed a player played a key role in determining at which minor-league team and level the player would debut.  In Gordon's case, Essick anticipated starting him in a low minor league in Joplin, Missouri.  Jess Orndorff of the National Baseball School in Los Angeles, where Gordon was training, convinced Essick that the relatively mature Gordon could start in Oakland, one step below the majors.  Gordon justified Orndorff's and Essick's confidence and hit .300 in the PCL.[15]
Essick secured several other future major leaguers as well. Johnny Sturm was hitting home runs in Missouri for several teams including one in the Missouri-Illinois Trolley League.  The Brooklyn Dodgers first approached him, but Sturm was advised to have Essick see him before committing.  In the game in which Essick scouted Sturm, the big slugger hit two home runs and Essick signed him.[16] Essick plucked Johnny Lindell off a semipro team in Monrovia, California, after he had spent a semester at the University of Southern California.[17] Essick also signed outfielder Les Powers while he was in college in the early 1930s.  Powers' short major-league career was cut down in 1939 when he suffered a pinched sciatic nerve and could not walk for six months.[18]
In 1938 Essick signed Ralph Houk, a multi-sport high school athlete in Lawrence, Kansas.  Houk initially planned to enroll at either the University of Kansas or Baker University in Baldwin, Kansas.  But Essick persuaded him to sign with the Yankees.[19] Houk debuted in the majors after the war and carved out a career catching a few games a year as a backup.  He later gained a measure of fame as a successful manager.
Of course some got away.  Along with scouts from several other teams, Essick had tracked Ted Williams through his final years of high school.  When the time came to try to sign Williams, Essick offered him the opportunity to play at Binghamton in the Class A Eastern League for $250 for the first month and $500 if he made the team.  "He told me he wouldn't be signing me unless he felt I could make the New York Yankees," Williams recalled. "I suppose they say that to everybody. But they actually offered me the best deal of anybody."  In the end Williams declined the Yankees offer: His mother wanted him to stay closer to home and Williams himself was apprehensive about moving across the county.  Furthermore, when Williams's mother asked for $1,000 for herself, Essick rightfully feared he was about to be subjected to a bidding war and refused the additional request.[20]
 Essick also barely missed Hall of Fame shortstop Arky Vaughan.  Before heading to Fullerton, California, to try to sign him, Essick detoured to Long Beach to scout another player who played only on Sundays.  Meanwhile the Pirates were also scouting Fullerton and signed Vaughan just before Essick arrived.  As a consolation for the trip, Essick landed catcher Willard Hershberger.
By the late 1930s Essick was nearing 60 years old, and his successes dwindled off.  Although several signings eventually made it to the majors, none developed into dependable major-league regulars.  He signed two-sport letterman Ferrell Anderson just before the star football guard and baseball catcher graduated from the University of Kansas.[21]  Essick purchased Loyd Christopher from the Oakland Oaks of the PCL, but Christopher hurt his knee and never became more than a major-league bit player.[22]  In 1946 Essick signed Harry Bright after high school in Kansas City.  Bright was not a particularly sought-after prospect and Essick landed him for $800; he later quit baseball, and the Yankees sold him to a minor-league team in Oklahoma.  Bright eventually returned and made the majors with Pittsburgh in 1958.[23]
In the 1940s Essick's nephew Doug, Lyle's son, starred in football for the University of Southern California.  Labeled an end at the time, Doug's position resembled that of a modern-day tight end or wide receiver.  After graduation in 1947 Doug spent two years as a pitcher in minor-league baseball in the California League but failed to advance.
 After World War II, as prosperity returned to the country, amateur player signing bonuses shot up.  Very few received more than $10,000 before the war, afterwards the dollars increased dramatically.  In the late 1940s Essick signed pitcher-outfielder Tom Morgan—his last acquisition—out of high school in El Monte, California, for a reported $20,000, a hefty bonus for the time.  Morgan had offers from the Dodgers, Pirates, Browns, and three other organizations and felt he could have received more from another.  But he wanted to be a Yankee and "was most convinced by Essick's arguments."[24]
Essick officially retired at the end of 1950.  His health began to fail in 1951, and at midyear he was moved from La Crescent Sanitarium to California Hospital with a heart ailment.[25]  On October 12, 1951, Essick died in his sleep from his heart problems.  He left behind his wife and daughter.  In Essick's more than 45 years in baseball he held many positions, but it was as a scout for the New York Yankees that he made his most lasting mark.
Last revised: February 6, 2022 (zp)
Sources:
The historical Sporting News was extremely useful for following Essick's baseball life.  Two short articles spotlight Essick's career: "Vinegar Bill, the Ivory Scout" by Kyle Crichton in Colliers (March 12, 1938) and an article by Jesse Temple in the Galesburg Register-Mail on January 3, 2007.  Essick's file at the A. Bartlett Giamatti Research Center at the National Baseball Hall of Fame and Museum contained a number of interesting items, including several letters written by Essick during his playing days.   For minor-league records I relied mainly upon information ordered from Ray Nemec, the SABR Minor League Database, and Baseball America's Encyclopedia of Minor League Baseball (Third Edition).  The SABR Scouts Committee database of "Who Signed Who" is a valuable resource for providing leads in researching a scout's career.  The census and other family information available at Ancestry.com proved extremely helpful for personal information generally unavailable in published sources.
For Essick's years at Vernon, the Los Angeles Times was extremely useful, as was R. Scott Mackey's Barbary Coast: The Pacific Coast League of the 1920s.  Runs, Hits, and an Era: The Pacific Coast League, 1903-1958 by Paul J. Zingg and Mark D. Medeiros also offered some helpful background.  Daniel E. Ginsburg's The Fix is In: A History of Baseball Gambling and Game Fixing Scandals provided additional information on the game-throwing scandal.  An article at www.sportshollywood.com/vernontigers.html considers the team with an emphasis on Fatty Arbuckle.   Carlos Bauer discusses the 1918 season in detail at www.pclbaseball.com/pcl100/news/?id=6020.  Stew Thornley provided copies of the St. Paul Pioneer Press for the 1919 postseason series.
Two magazine articles help illuminate the scouting business and Essick's role:  "What the Fan Doesn't See" by Bill Bryson in Baseball Magazine (October 1946) and "I Wanna Be an Immortal" by Cleveland Amory in the Saturday Evening Post of January 10, 1942.  The author's biography of Ed Barrow, Ed Barrow: The Bulldog Who Built the Yankee's First Dynasty (University of Nebraska Press, 2008) also provides the story of several of Essick's more important signings and a useful background on the Yankee scouting system.
---
Born
December 18, 1880 at Grand Ridge, IL (USA)
Died
October 12, 1951 at Los Angeles, CA (USA)
If you can help us improve this player's biography, contact us.
/wp-content/uploads/2020/04/no-bio.jpg
600
800
admin
/wp-content/uploads/2020/02/sabr_logo.png
admin
2012-01-04 20:25:04
2022-02-06 10:33:27
Bill Essick