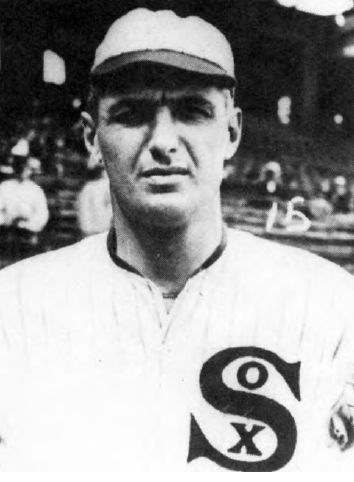 ---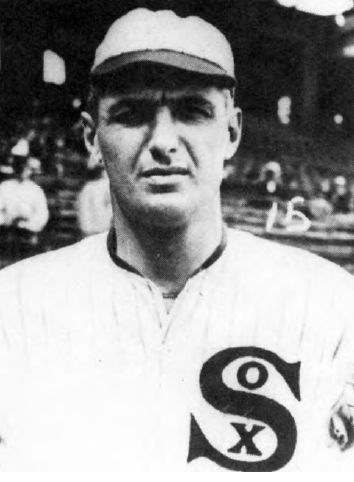 Big Bill James's involvement, if any, in the 1919 Black Sox Scandal remains curiously unexplored by most baseball historians. Yet the tall right-handed pitcher from Michigan pops up in three different game-fixing incidents during the Deadball Era.
As a member of the Chicago White Sox for just two months in 1919, James saw little action in the infamous fixed World Series against the Cincinnati Reds. But when the scandal broke a year later, Billy Maharg, one of the gamblers involved, mentioned his name in an explosive interview with a Philadelphia newspaper.1 Maharg, an old ballplayer and boxer who was also one of James's hunting buddies in the offseason, never accused James of any wrongdoing, but Maharg and Sleepy Bill Burns, another former major leaguer turned oilman, were two of the conspirators who helped organize the World Series fix.
James was also identified as having knowledge of a disputed game late in the 1919 regular season between the Detroit Tigers, his former team, and the Cleveland Indians, managed by Tris Speaker.2
While he was with the Tigers in 1917, James reportedly told White Sox first baseman Chick Gandil that he and his teammates would take it easy on them during a four-game series scheduled for Labor Day weekend. At the time, the White Sox were in a fierce fight for the American League pennant with the Boston Red Sox. Chicago swept the series, and about three weeks later, after the White Sox had clinched the pennant, money changed hands3
Although James was still a productive pitcher in 1919 at the age of 32, perhaps the stigma of his proximity to the Black Sox Scandal hurt his chances to continue pitching in the big leagues. After the season he was dispatched prematurely to the minor leagues, never to return to the majors.
Born in Detroit on January 20, 1887, to William P. and Emma James, William Henry James grew up in nearby Ann Arbor, in the shadow of the University of Michigan.4 He had a brother, Albert, a year younger. Both of his parents emigrated from England around 1881 and were married in 1883, eventually settling in Ann Arbor. According to city directory information and US Census information, James's father worked as a carpenter and contractor. His mother died of a cerebral hemorrhage in July 1905, when Bill was 18.5
James appears to have attended Ann Arbor High School for four years before trading in his English, math, and science books for a pool cue, hammer, and baseball glove around 1906 at the age of 19. According to one school publication, he repeated his sophomore year. The school does not list him as a graduate.6
Neither James nor his younger brother, Albert, appear to have played baseball for Ann Arbor High School; however, in 1906 a note in the school annual indicates that "several" of the best men were declared ineligible for baseball.7
James gained his baseball acumen and experience toiling in the amateur and semipro baseball leagues in and around Ann Arbor, about 50 miles west of Detroit.8 He was fast, big, and a switch-hitter who could throw hard.
According to city directories, James's day job during those years before professional baseball included working as a clerk in a pool hall and bowling alley operated by Samuel Rottenstein in Ann Arbor. Later, before baseball and then in the offseason, James followed his father into the carpentry business.9
James signed with Toledo of the American Association in 1910, but Toledo shipped him to Jackson, Michigan, where he played for the Jackson Convicts of the Class D Southern Michigan Association. (The team's nickname derived from the fact that there was a state prison in Jackson.) Though he lost 19 games, the 6-foot-4 right-hander proved durable and effective, allowing just 222 hits in 288 innings while walking a manageable 83 batters and earning 14 of his team's 51 victories. In September 1910 the Chicago Cubs drafted him from Jackson in the Rule 5 Draft.
Before the 1911 season, the Cleveland Naps acquired James from the Cubs and assigned him to the Toledo Mud Hens. In early June, young James struck out veteran Jack Hayden, who was then playing with Louisville. When teammates and fans ribbed Hayden after his embarrassing at-bat, he retorted, "You can't hit what you can't see."10 Several news clips during that period suggest that Big Bill was a hard thrower who "threw smoke," and reporters opined that Cleveland might have difficulty finding a catcher who could handle his pitches.
In June Cleveland brought James to the big leagues. On June 12 he made his first start for the Naps, losing a 4-1 decision to Jack Quinn and the New York Highlanders. In his major-league debut, James went the distance, allowing four runs (one earned) and five hits, walking four, striking out five, and hitting a batter.11 He finished his first season in the big leagues with a 2-4 record and a 4.88 ERA in 51⅔ innings.
After starting the 1912 season with Toledo, James was recalled to Cleveland in August and pitched three games for the Naps. He went back to the minors afterward, and finished 13-13 for the second-place Mud Hens. Toledo ownership, apparently unimpressed, released him at season's end.
In 1913 James signed with the Portland Beavers of the Pacific Coast League. He pitched the entire year for league-leading Portland, winning 24 games with a 1.98 ERA in 328 innings, and leading the PCL in strikeouts with 215. The last-place St. Louis Browns, managed by Branch Rickey, quickly snapped him up from Portland in the Rule 5 Draft after the PCL season.
James spent 1914, his first full season in the major leagues, with St. Louis. He logged a 15-14 record with a 2.85 ERA, while striking out 109 batters in 284 innings for the fifth-place Browns. His regular-season performance earned him a spot on an American League all-star team that traveled to Hawaii and Japan after the World Series.
James started the 1915 season with St. Louis, going 6-10 with a 3.59 ERA in 170⅓ innings. He secured his place in history on July 21 in St. Louis, when Babe Ruth slammed what has been called the first "tape measure" home run off him.12 The 475-foot blast reportedly cleared the right-field stands at Sportsman's Park and crossed Grand Avenue before piercing the front window of an automobile showroom in a 4-2 loss to the Red Sox.
On August 18, 1915, St. Louis shipped James to Detroit for outfielder Baby Doll Jacobson and $15,000.13 The Tigers were in a tight pennant race with the Red Sox and hoped James would help carry them to the World Series. He pitched well after being traded, starting nine games and going 7-3 with a 2.42 ERA in 67 innings, but Detroit still finished 2½ games back of Boston. The 28-year-old James closed out the season with an overall record of 13-13 and a respectable 3.26 ERA in 237⅓ innings.
In 1916 James began experiencing arm problems and dropped to 8-12 with a 3.68 ERA in only 151⅔ innings for third-place Detroit. The Tigers finished four games behind rival Boston and two games behind the second-place White Sox.
James rebounded in 1917, posting a 13-10 record with a 2.09 ERA in 198 innings as Detroit dropped to fourth place, 21½ games behind the White Sox. On August 10, 1917, he gave up yet another long, memorable home run to Babe Ruth — an estimated 465-foot shot into the eighth row of the center-field bleachers at Fenway Park in Boston.14 Though the White Sox won the pennant by nine games over Boston, the integrity of their championship season would, in the ensuing decade, be the subject of much debate. James and the Tigers were right in the middle of it all.
According to White Sox first baseman Chick Gandil, James approached him underneath the grandstand before the opener of a Labor Day series against Detroit at Comiskey Park and said, "Well, you fellows get out there and hustle. The boys won't bear down very hard on you."15 Gandil countered with an offer to "fix up" James and the Tigers with a reward. "If it goes all right, I will see that you are fixed up for it," Gandil reportedly said.16 The White Sox swept the four-game series, which they did, to take firm control of the AL pennant race.
After the White Sox clinched the pennant, Gandil and Swede Risberg collected $45 apiece from each of their teammates — including Shoeless Joe Jackson, Eddie Collins, and others — then traveled to Philadelphia, where Detroit was finishing its season. They delivered their "gift" of nearly $1,000 to James, Detroit's bag man, and then returned to New York to prepare for the World Series.17
James later claimed the money paid to the Tigers was not a bribe but a reward — a common practice at the time —for beating the hated Boston Red Sox in a late-September series. The biggest flaw in James's version was that by the time the Tigers faced the Red Sox, the White Sox had all but clinched the pennant, enjoying a 9½-game lead with just nine left to play while second-place Boston, in a must-win series, had 12 games remaining.18
Additionally, Detroit's play in the Labor Day series against the White Sox reeked of indifference and produced the following commentary from Detroit Free Press reporter E.A. Batchelor in his coverage of the games:
James pitched in both of the Monday games, allowing one run in two innings of Game One and five runs (two earned) on seven hits and two walks in three innings of Game Two, picking up the loss.
The Labor Day series was largely forgotten until 1922, when attorneys for three of the banished Black Sox players, Joe Jackson, Buck Weaver, and Happy Felsch, brought up their payment to the Tigers during their lawsuits against the White Sox for back pay owed to them.
In late 1926 Risberg revived the allegations on the heels of a controversial scandal involving future Hall of Famers Ty Cobb and Tris Speaker, telling a Chicago Tribune reporter that that he had information that would implicate "twenty big leaguers who never before have been mentioned in connection with crookedness."23
This time, Commissioner Kenesaw Mountain Landis decided to hold a hearing to clear the air once and for all. After hearing uneven testimony from Risberg and Gandil, Landis took the easy way out, siding with Bill James, whose testimony had been corroborated, in part, by about 30 former players. The Landis decision essentially absolved the Tigers and White Sox of any wrongdoing. Landis did, however, put an end to the once-common practice of players "rewarding" opposing teams with performance bonuses.24
In the war-shortened 1918 season, James won only six games while losing 11 as his ERA increased to 3.76, his highest since his two-year stint with Cleveland. He allowed more hits (127) than innings pitched (122) while striking out only 42. With the US government's "work or fight" order looming, James left the Tigers on July 27 and joined the Army. He was stationed at Camp Custer, near Battle Creek, Michigan.25 He served less than a year and, with the war over, returned to sign his Detroit contract in February 1919.
James started the 1919 season with the Tigers, but on May 24, after he had appeared in just two games, the Detroit Free Press reported that James and the Tigers had agreed it was time for him to move on.26 The Tigers sold him to the Red Sox for cash. A Free Press article claimed James was "thin skinned" and the "fans' taunts disheartened him." The article also indicated that during his Detroit years James, who hailed from nearby Ann Arbor, had pitched much better on the road than at home.27
After twirling 72 innings and posting a 3-5 record and a 4.09 ERA with the Red Sox in 1919, James was placed on waivers and the White Sox picked him up on August 18. Pitching in a pennant race seemed to rejuvenate him, and he pitched well down the stretch, tossing two shutouts while posting a 3-2 record and 2.52 ERA in five starts for the 1919 American League champions.
Chicago's acquisition of James provided the White Sox with a veteran hurler, giving them flexibility and depth. His arrival also gave manager Kid Gleason the opportunity to rest his overworked star pitchers, Eddie Cicotte and Lefty Williams.
James did not see any action in the early games of the 1919 World Series, despite the fact that Cicotte and Williams each had suspiciously poor performances. In the best-of-nine format, the White Sox fell behind four games to one before rallying to win Games Six and Seven. Although scribes from the Detroit News wrote that Kid Gleason was leaning toward starting James in Game Seven of the World Series rather than Cicotte on short rest, Cicotte started the game and pitched well for the Sox in a 4-1 win.28
The next day, James relieved Lefty Williams in the first inning of Game Eight, with the Reds already leading 3-0. James allowed an inherited runner to score, but held the Reds mostly at bay until he tired in the sixth inning. He was responsible for four runs in 4⅔ innings, allowing eight hits and three walks while striking out two. Cincinnati won the game 10-5 and clinched the World Series. It was James's final appearance in the major leagues.
In February 1920, upon returning from a hunting trip, James learned about his brother Albert's death from pneumonia.29 Albert and his wife, Nellie, resided in the family home in Ann Arbor with their two children, William and Ellen.30
A couple of weeks later, in spite of his strong performance down the stretch the previous season, the White Sox released James to the Minneapolis Millers of the American Association.31 He pitched well for the Millers, throwing 299 innings and winning more than 20 games (21-17, 3.22) for the second time in his minor-league career.
As the 1920 season came to a close, gambler Billy Maharg and others began publicly exposing details of the 1919 World Series fix. When Maharg confessed his involvement in what would become known as the Black Sox Scandal, he unwittingly mentioned that he, co-conspirator Sleepy Bill Burns, and James had planned a hunting trip scheduled shortly after the end of the 1919 regular season but had postponed it so that he and Burns could arrange and execute the fix with Chick Gandil.32
Maharg exonerated James, saying he was not involved in the planning or the throwing of World Series games, and James's relationship with the two gamblers merited little attention in the press. Perhaps this is because James was no longer playing in the major leagues or because he was never mentioned publicly by any of the disgraced Black Sox. In any case, he was also ignored by prosecutors, both in the legal system and in the court of public opinion.
In 1921, at the age of 33, James married 34-year-old Olga Ponto, also from Ann Arbor.33 On the field, he pitched only 195 innings for the Millers, finishing 10-16 with a 5.45 ERA.
After gaining his release from Minneapolis, James signed with the Vernon Tigers of the Pacific Coast League, tossing 297 innings with a 21-12 record and a 3.27 ERA in 45 games in 1922. Vernon finished four games behind the pennant-winning San Francisco Seals.
In 1923 James started again with Vernon but pitched poorly (6-7, 4.82) in 25 games before being reassigned to Class A Mobile, where he finished 1-6 with a 3.63 ERA for the Bears of the Southern Association. Vernon finished last (77-122) in the Pacific Coast League while the San Francisco Seals (124-77) again finished first. Before Vernon sent James to Mobile, he defeated the Seals, 3-2. Los Angeles Times reporter Harry Williams said this about Big Bill's last significant performance in the PCL: "Bill had the Seals looking like Whiffengills in the first six rounds" in a game where he scattered eight hits, struck out six, and walked none.34 But James pitched poorly after his demotion to Mobile and retired after the season ended.
James's professional baseball career spanned 15 years. He posted a 64-71 record with a 3.21 ERA over eight seasons in the major leagues, and a 110-106 minor-league record with a 2.47 ERA, winning 20 or more games three times in seven seasons.
In retirement James mostly stayed away from professional baseball with the exception of his 1927 testimony to Judge Landis about the controversial White Sox-Tigers series from 10 years earlier.
James sold real estate for Burton Real Estate in Los Angeles until the Great Depression wiped out the firm.35 Later, he worked as a foreman for the Works Progress Administration.36
UCLA appointed James as interim head baseball coach when Jack Fournier resigned eight games into the 1936 season. Under James's guidance, the Bruins finished 12-7. James stuck around as an assistant to new coach Marty Krug, a former big leaguer, in 1937.37
James suffered from cirrhosis of the liver in his later years and eventually became bedridden. He spent his last days in a Veterans Administration facility in West Los Angeles and died at the age of 55 on May 25, 1942.38 He was buried at the National Cemetery in Los Angeles. His wife, Olga, died in 1954 in Los Angeles. Olga and Bill were married for 22 years; they had no children.
Author's note
In preparing this biography, I relied heavily on two articles by Lowell Blaisdell in NINE: A Journal of Baseball History and Culture: "The Cobb-Speaker Scandal: Exonerated but Probably Guilty" (Spring 2005, Vol. 13, No. 2) and "Judge Landis Takes a Different Approach: The 1917 Fixing Scandal between Detroit and the Chicago White Sox" (Spring 2007, Vol. 15, No. 2). Additionally, I relied on the National Baseball Hall of Fame Library materials related to the Black Sox Scandal and the aforementioned two incidents. I would also like to thank SABR members Jacob Pomrenke, Jim Gordon, Bob Timmermann, and Dorothy Mills, as well as Jennifer Barr and Karen Jania at the Bentley Historical Library, University of Michigan, Ann Arbor, for their research help. Last but not least, thanks to Tim Wiles and Fred Berowski at the Baseball Hall of Fame Research Library for their assistance and due diligence.
Notes
1 James C. Isaminger, "White Sox Were Promised $100,000 Thru Cicotte; Got Only $10,000," Philadelphia North American, September 28, 1920.
2 Bill James, "Twenty-Two Men Out," Bill James Historical Baseball Abstract (New York: Villard Books, 1985), 136. According to author-historian Bill James, Big Bill James had knowledge of the 1919 incident involving Ty Cobb, Tris Speaker, Smoky Joe Wood, and Dutch Leonard.
3 Lowell Blaisdell, "Judge Landis Takes a Different Approach: The 1917 Fixing Scandal between Detroit and the Chicago White Sox," Nine: A Journal of Baseball History & Culture, Vol. 15, No. 2 Spring 2007 (Lincoln: University of Nebraska Press, 2007), 33.
4 The James family lived at 1341 Geddes Avenue. The land is now home to student apartments for the University of Michigan.
5 Michigan Death Certificate.
6 Catalogue of the Ann Arbor High School Academic Year (Ann Arbor: Board of Education, 1900-1909); General catalog of officers & graduates, 1856-1909 (Ann Arbor: Board of Education, 1909).
7 The Omega, Ann Arbor High School Yearbook (1903-1907). Volunteers, including the players themselves, coached and managed the school baseball teams. The Omega reported that until 1903 the baseball team had never had the experience or expertise of a paid baseball coach. On that occasion Albert Taft, the brother of the team's captain and a graduate of Grinnell University, coached and managed the team's 13 games.
8 "Tigers Buy James From St. Louis Browns," Detroit Free Press, August 19, 1915.
9 1910 US Census.
10 Sporting Life, June 24, 1911.
11 "Jack Quinn Puzzled Cleveland Batsmen," New York Times, June 13, 1911.
12 Burt Solomon, The Baseball Timeline. (New York: Avon Books), 198; Bill Jenkinson, The Year Babe Ruth Hit 104 Home Runs (New York: Carroll & Graf Publishers, 2007), 300.
13 "Tigers Buy James from St. Louis Browns."
14 Jenkinson, 300.
15 "What Chick Gandil and Bill James Told Landis," Chicago Tribune, January 8, 1927, 20.
16 "Gandil's Affidavit Tells Complete Story of 1917 Series; Swears He Plotted with James and Handled Money," Chicago Tribune, January 9, 1927, 19.
17 Blaisdell, 34.
18 Ibid.
19 E.A. Batchelor, "The Tigers Drop Both Games to Chicago," Detroit Free Press, September 3, 1917.
20 Ibid.
21 E.A. Batchelor, "The White Sox Beat Tigers Twice More," Detroit Free Press, September 4, 1917.
22 Ibid.
23 "Bill James Silent on Ball Quiz," Los Angeles Times, January 4, 1927.
24 Offering performance bonuses had the potential, since payoffs were paid from the anticipated proceeds of a pennant winner's World Series check, of making two teams partners in the pennant race, e.g., in this case, the Tigers partnered with the White Sox to defeat the Red Sox, playing hard versus the Red Sox and sloughing off versus the White Sox. Because the conspiracy was successful, both teams essentially shared Chicago's 1917 World Series earnings.
25 Harry Bullion, "Tigers Drop Third Fracas to Mackmen," Detroit Free Press, July 28, 1918.
26 "Regrets Will Accompany James' Release by Tigers," Detroit Free Press, May 14, 1919.
27 Ibid.
28 Harry Bullion, "Dope Points to Bill James as Sox Hurler on Wednesday," Detroit Free Press, October 8, 1919.
29 Michigan Death Certificate.
30 1920 census data, Ann Arbor.
31 "Baseball Brevities," Chicago Tribune, February 11, 1920.
32 Isaminger.
33 1930 census data, Los Angeles.
34 Harry A. Williams, "Tables Turned on Seals." Los Angeles Times, June 21, 1923.
35 1930 census data, Los Angeles; Los Angeles County land records.
36 California Death Certificate.
37 Los Angeles Times, January 27, 1937.
38 James's death certificate lists his home address as 2039 Witner in Venice; however, there is (and was) no such address in Venice or in the greater Los Angeles area; 1940 Federal Census reports indicate he and his wife resided at 539 Westminster Ave. in Venice.
Born
January 20, 1887 at Detroit, MI (USA)
Died
May 25, 1942 at Venice, CA (USA)
If you can help us improve this player's biography, contact us.
http://sabr.org/sites/default/files/BillJames.JPG
600
800
admin
/wp-content/uploads/2020/02/sabr_logo.png
admin
2012-01-04 20:09:27
2020-10-16 15:41:09
Bill James