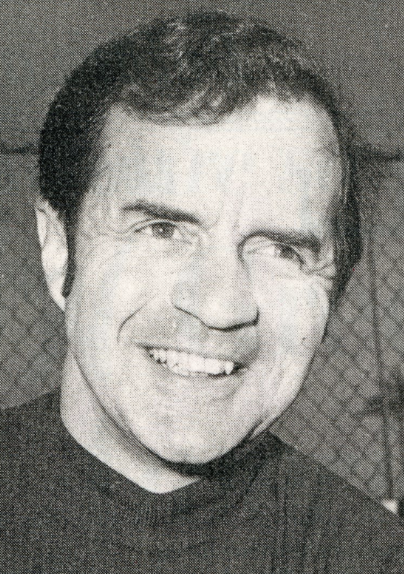 ---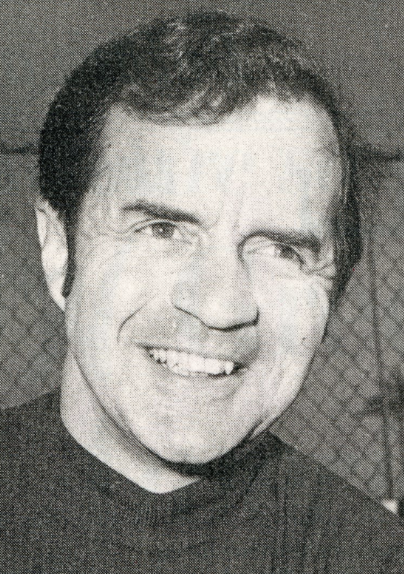 Ask any professional sports aficionado in the Dallas-Fort Worth area about the most likely broadcaster to work the initial season of Texas Rangers baseball in the inaugural 1972 season, and at least 80 percent (conservatively) would reply Bill Mercer.
William A. "Bill" Mercer was born in February 1926 in Muskogee, Oklahoma, on February 13, 1926, to Frank Mercer, a physician's assistant, and Maynie Mercer, a homemaker. He spent most of his early life in Muskogee before serving in the US Navy from 1943 to 1946, participating in five Pacific invasions during World War II. Discharged, he studied under the GI Bill of Rights at Northeastern State in Oklahoma and received a broadcasting degree from the University of Denver in 1949.1
By 1972 Mercer was one of the true veterans of minor-league baseball broadcasts. Other such notables include Larry Munson of the Double-A Nashville Volunteers (and later Vanderbilt and Georgia football and basketball and Atlanta Braves baseball), Ernie Harwell of the Double-A Atlanta Crackers and decades with the Detroit Tigers, and Joe Buck of the Triple-A Louisville Colonels, the St. Louis Cardinals, and later Fox Sports.2
The Muskogee native began his baseball broadcasting career after covering general sports beats in the Muskogee area, then moving to the Dallas-Fort Worth area in 1958. He called the games of the Dallas Rangers of the American Association (1959-64) and the Dallas-Fort Worth Spurs of the Texas League (1965-71) before joining the Rangers broadcast crew in 1972.
Mercer's first Rangers broadcast partner was former Los Angeles Dodgers All-Star and World Series hero Don Drysdale. Drysdale had begun his career behind the mike with the Montreal Expos expansion team in 1970 and '71 and more than welcomed the move back to warmer climates in the Metroplex in 1972. After two seasons with the Rangers, Mercer moved to the Chicago White Sox with Ford Frick Award winner Harry Caray in 1974 and '75.
Because of contracts in effect when the Washington Senators made the move to Texas, a third member of the '72 broadcast team was Arlington Mayor Tom Vandergriff, the 26-year (1951-77) leader of the team's home city, dubbed the "Boy Mayor" when he was first elected in 1951 at the age of 25.3 Vandergriff had been an avid fan of the Dallas Steers/Rebels in the 1920s and 1930s as a youngster growing up in nearby Carrollton and utilized his smooth delivery and University of Southern California communications training to become an instant hit in the broadcast booth.4
"It was just a thrill to be on those early broadcasts," the mayor and future congressman said in 1998. "Working with people like Bill Mercer and Don Drysdale made me appreciate the time and effort it took to produce a quality broadcast, and we tried to weave some local stories and Texas baseball history into almost every broadcast. (Manager) Ted Williams was always extremely colorful, you might say, especially when he had a 'minor' disagreement with the umpires."5
Vandergriff, Mercer, Drysdale, and executives from KRLD radio (which carried the games in 1972 before giving way to WBAP radio in 1973) were joined by a former basketball and baseball coach, Dick Risenhoover.6 Along with Bill Merrill, they handled all games on radio and many local telecasts before the days of cable (Home Sports Entertainment, Prime Sports, and Fox Sports Southwest from 1982-present). Risenhoover brought a work ethic and love of baseball from working as a sportscaster in Amarillo for 13 years.7 KDFW-TV brought Risenhoover from Childress High School in Amarillo to the Metroplex as a sports director in 1971, and he moved into the number-two analyst's post besides Mercer in 1973. The Rangers added area broadcaster Terry Stembridge as a third man in the radio booth that e season.
The beloved Risenhoover laid the groundwork for Mercer to take the Rangers position and continued in his post through the 1977 season when he began encountering some health problems (notably fainting spells) and later was diagnosed with multiple cancers in January 1971.8 Just hours before the Rangers' home opener on April 8, 1978, he died in an Arlington hospital. Before his death he was so dedicated that he had his wife bring a recorder to the hospital so he could give Rangers preseason updates. Mercer and hundreds of others mourned his passing.9
When Mercer moved to Chicago for 1974 and '75, former major leaguer and Chicago White Sox broadcaster Jim Piersall joined the Rangers longtime public-relations director and traveling secretary Burt Hawkins and handled color commentary for Texas telecasts.
"Bill Mercer brought so much to the broadcast every day and night," remembered the late Fred Graham, sports information director at the University of North Texas, who worked with Mercer while Mercer was the lead play-by-play broadcaster from 1969 to 1988. "And Bill brought so many great broadcasters into the profession while he was an instructor at UNT and when he allowed the students to work with him on broadcasts for many years."10
"Bill was the consummate professional," Graham said, "and you really could not tell if he had been broadcasting the game from the North Texas radio booth or the opponent's vantage point. Yes, he did get excited when the Mean Green scored or made in big play in football and basketball, but he gave credit to the other teams throughout the games."11
Mercer was noted for the tales he spun for print and broadcast sports journalists at their frequent lunches at the historic Old Mill Inn, some 200 yards from Cotton Bowl Stadium on the Texas State Fairgrounds in Dallas.12
"Things were pretty rudimentary when they started the Rangers broadcasts in the 1970s and especially in the first season in '72," Graham recalled. "They were using a remodeled version of Turnpike Stadium (later to become the now-demolished Arlington Stadium) with the minor-league team's press box and just the basic radio gear for the longest time. Still, Bill, Don Drysdale, and Dick Risenhoover gave the fans a professional broadcast."13
Mercer, though, probably was best known for broadcasting hundreds of wrestling matches from the old Sportatorium in downtown Dallas after being called upon in an emergency situation as a wrestling sportscaster in Muskogee in the early 1950s.14
He was a folk hero on radio in the Dallas-Fort Worth radio market for years even before he took on the additional duties of sports director at KVIL radio on the morning drive-time program with the late fellow Texas Radio Hall of Fame broadcaster Ron Chapman.15
It was there, in the University of North Texas classrooms, high-school football stadiums, and basketball gyms, and Fouts Field and visiting football arenas that Mercer brought along the likes of sports radio greats such as George Dunham, Craig Miller, Craig Way, Dave Barnett, Brian Briscoe, Mark Followill, and dozens of others while giving them on-air experience and honest critiques after their live radio efforts.16
"Bill was a mentor to so many of us," Dunham noted, "and he gave us the tools for a lifetime of sports broadcasting. We are forever grateful."17
His live coverage of the Kennedy assassination and its aftermath in November 1963 received rave reviews. That led to publication of a book, When The News Went Live in 2004, before he authored Play-by-Play: Tales from a Sportscasting Insider in 2007, with numerous tales from the 1972 Rangers days and hundreds of other events from the Cotton Bowl Classic to wrestling matches by the fabled Von Erich family.
Mercer also continued to be a well-known banquet and educational speaker for decades after his 1972-73 stint with the Rangers. Those fledgling broadcasts laid the groundwork for the likes of the late Mark Holtz, Frick Award recipient Eric Nadel, Merle Harmon, Merrill, Risenhoover, Mel Proctor, Vince Cotroneo, Brad Sham, Bill Schoening, Barnett, and Scott Franzke to work on Rangers radio broadcasts.18
Mercer amazingly had a brief guest stint in the Rangers radio booth with Eric Nadel and Matt Hicks in April 2016 at the age of 90. His smooth delivery in that cameo included stories of re-creating minor-league baseball games from 1959 to 1971 for various Dallas radio stations and then working play-by-play duties with Drysdale and Vandergriff during that first Rangers season in Arlington in 1972. He is credited with teaching Drysdale the ins and outs of baseball play-by-play.19
He also told stories of the early days of professional wrestling and pointed to an anticipated crowd of 100,000-plus for WrestleMania at AT&T Stadium down the street in coming weeks.
One of Mercer's pride-and-joy stories was about his granddaughter Emma Tiedemann, who graduated from the University of Missouri in broadcast journalism and took her grandfather's lessons into the radio booth as play-by-play announcer for the Medford (Oregon) Rogues of the Great West Baseball League.20
"Bill could handle everything from pro baseball to pro wrestling to pro football (he was Dallas Cowboys radio commentator for a number of seasons in the 1960s) to tiddlywinks," Graham said with a laugh in that 1991 conversation. "He is the ultimate professional broadcaster, and he has literally touched the lives of millions during his career."21
Bill Mercer lives on in Texas Rangers lore – not just as the inaugural 1972 broadcaster but also for his contribution to radio sports nationally as a member of the Texas Radio Hall of Fame.22
This biography was published in "1972 Texas Rangers: The Team that Couldn't Hit" (SABR, 2019), edited by Steve West and Bill Nowlin.
Notes
1 Bill Huffaker, Bill Mercer, George Phenix, Wes Wise, and Dan Rather (foreword), When the News Went Live: Dallas 1963 (Dallas: Taylor Trade Publishing, 2004), 1-28.
2 Author interview with Bill Mercer, January 21, 1994.
3 Southern Arkansas University Magale Library Archives presentation, November 20, 2014. web.saumag.edu/library/bill-mercer/.
4 Interviews with Wes Wise, May 23, 2002, and Mike Jones, March 10, 1988. See also Huffaker et. al.
5 Conversation with Tom Vandergriff, July 12, 1998.
6 Ibid.
7 Ibid.
8 Author interview with Bill Mercer, January 21, 1994.
9 Conversation with Tom Vandergriff.
10 Author interview with Fred Graham, June 24, 1995.
11 Ibid.
12 Ibid. See also author interviews with Blair, June 24, 1995, and October 8, 1996, and Bill Mercer, Play-by-Play: Tales from a Sportscasting Insider (Dallas: Taylor Trade Publishing, 2007), 37.
13 Fred Graham interview. See also Blair interview, and author interviews with Dr. Roy Busby and Jo Ann Ballantine, August 12, 2007.
14 Mercer, Play-by-Play," 22-26.
15 Author interviews with George Dunham and Craig Miller, February 5, 1997. See also Mercer, Play-by-Play, 1-4.
16 George Dunham and Craig Miller interviews.
17 Ibid.
18 Huffaker, When the News Went Live, 4; Mercer, Play-by-Play, 45.
19 Ibid.
20 Allbookstores.com/Bill-Mercer/author.
21 Fred Graham interview.
22 The North Texan Alumni Newsletter, Denton, Texas, September 4, 2012.
Born
February 20, at Muskogee, Oklahoma (United States)
If you can help us improve this player's biography, contact us.
https://sabr.org/sites/default/files/BillMercer.png
600
800
admin
/wp-content/uploads/2020/02/sabr_logo.png
admin
2015-07-26 12:19:01
2015-07-26 12:19:01
Bill Mercer