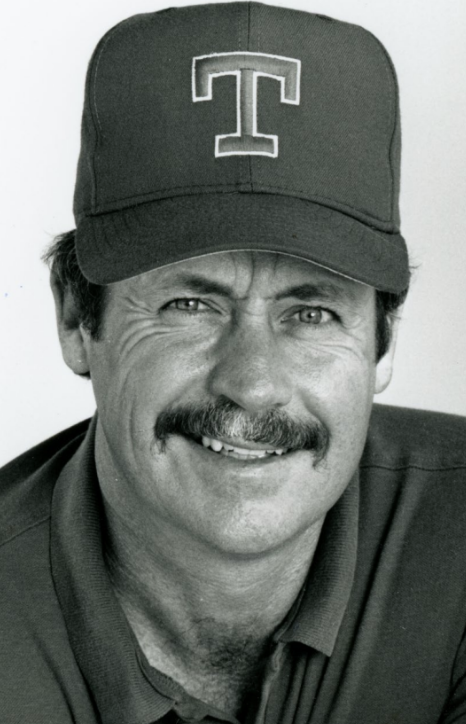 ---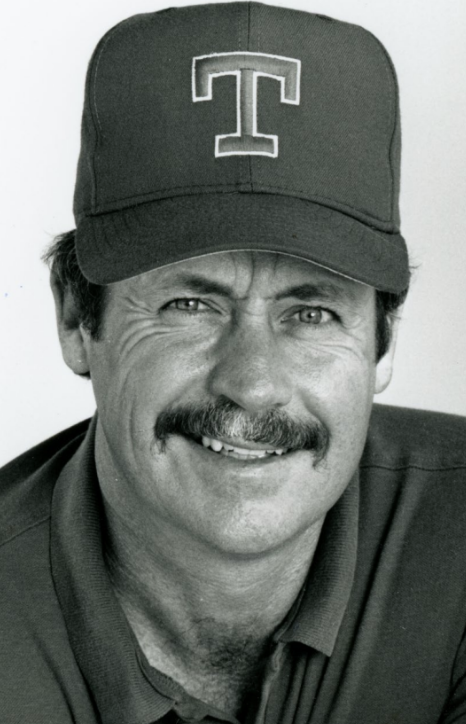 On June 24, 1945, seven weeks after the German Wehrmacht surrendered to the Allied armies and on the e day more than 40,000 Russian troops paraded through Moscow's Red Square to celebrate their victory over the Nazi invaders, a son was born to Mary and Ralph Zeigler in Greencastle, Pennsylvania, on June 24, 1945. William Harry Zeigler (pronounced Zeeg-ler) was to be their only child due to Mary's medical issues associated with childbirth. Greencastle was a small town south of Harrisburg, just across the Mason-Dixon Line from Maryland that for a brief time in 1863 had been occupied by Robert E. Lee's Confederate troops during the Gettysburg Campaign, was the environment of Bill Zeigler's childhood. His father worked in a milk-processing plant whose product was shipped to nearby Hershey to become a key part of the Hershey's Milk Chocolate Bar. Bill grew to become a very good basketball and baseball player at Greencastle High School. Those skills would take him to Florida, initially at Manatee College (1963-65) and the at Florida State University (1965-68).
It was at Florida State that Zeigler learned his baseball skill level would most likely not take him past the college game. Married, with a young son he named Ted Williams Zeigler, he traveled with a friend to the White Sox spring-training facility in Sarasota. The facility was home to four of the White Sox' minor-league clubs after the big-league club had gone north for the start of the 1968 season. Through his friend's personal connection, Bill discovered the need for an additional trainer to help with these four clubs. Needing a job, he was quick to accept a job offer after being told previous experience was not an issue. After a brief time, he discovered he really enjoyed the work and pursued a student trainer's position with Don Fauls, head trainer at Florida State. Fauls provided Zeigler the opportunity to learn and practice the skills needed to be an athletic trainer.
One day, while visiting in Fauls' office, he picked up a copy of The Sporting News and read about the Washington Senators trainer, Tom McKenna, leaving the club for a similar position with the New York Mets. Encouraged to pursue this opportunity by Fauls, Zeigler contacted Nellie Fox, then a Senators coach and someone he knew locally in Pennsylvania. Fox had him submit a résumé and helped get the résumé into the right hands. Anticipating and excited about an interview with his boyhood hero Ted Williams, who now was manager of the Senators, Zeigler instead received a phone call from Joe Burke, the general manager. Zeigler was in Dayton, Ohio, with Florida State's basketball team when Burke called. To his surprise Burke offered him the job solely on the basis of his résumé and Fox's endorsement. There would be no interview with Ted Williams. Instead he would work for his boyhood idol and the man he named his first son after. The 1970 season was to be the first of 22 seasons as trainer for the major-league club that in 1972 became the Texas Rangers.
In those 22 years, Zeigler found stability as he enjoyed the interesting events associated with a major-league team: its owners, its players, and its managers. Ted Williams, Whitey Herzog, and Billy Martin. Lenny Randle, Jim Kern, and Mickey Rivers. Bob Short, Brad Corbett, and Eddie Chiles. All were colorful and provided an interesting background to many exciting major-league games that enfolded, almost each summer day, before and around him. Zeigler enjoyed the work associated with interesting people and days that were unpredictable, challenging, and anything but routine. He was a constant presence in a place of constant change for those 22 years, as people moved in and out of the roles associated with a major-league baseball team.
Zeigler was able to share the good fortune this life provided for him with his three sons, Ted, Kim, and David. All three were batboys for the Rangers and each benefited from video evaluations of their hitting styles by none other than Ted Williams. Zeigler's influence, though, went far beyond his family, into the many lives of those he encountered along the way.
Zeigler described a lunch in Milwaukee in 1985, with Rangers outfielder, minor-league manager, and coach Bobby Jones.1 In his words, "Bobby was one of the nicest men I've ever known. Calm, affable, steady, helpful to all around him. Always respected by all his teammates. Well, Bobby, the night before our lunch, had met up with some of his Army buddies he had served with in Viet Nam. They had enjoyed a few brews and reminisced about their wartime experiences. I was sitting at a table in the hotel restaurant and saw him approaching the table. Usually smiling and energetic, I could see Bobby was severely troubled and upset. Sitting down, he began to visibly and uncontrollably shake and begin to tell me he was having visions of dead bodies and other scenes from his time in Viet Nam. I knew that Mike Stone, then the president of the Rangers, had some knowledge of psychology so I quickly brought Bobby to Mike as this situation was more serious than anything I could handle. Mike was able to walk Bobby through this flashback of the horrors of war he had experienced. It was scary but as far as I know Bobby never experienced this again."2
In a November 9, 2011, interview with St. Louis Cardinals senior medical adviser Barry Weinberg, Andrew Gershman of the Jerusalem Post described how Zeigler had influenced Weinberg's career as a trainer in the major leagues. "Growing up in Silver Spring (Maryland), Barry Weinberg was a fan of the Washington Senators. One of Weinberg's inspirations was Bill Zeigler. He remembers writing Zeigler a letter about leaving school and joining Zeigler's training staff on the Senators. Zeigler responded with words of encouragement and a recommendation to stay in school. Weinberg did just that and five years later they were on opposing benches, Weinberg with the Yankees and Zeigler with the Rangers. The two have remained friends to this day, and Weinberg still credits his friend for the inspiration to pursue his dream."3
A 1987 New York Times article credits Zeigler with championing facial protection for batters.4 He worked with Rangers catcher Don Slaught, who was severely injured when struck by an Oil Can Boyd pitch that broke a couple of bones in his face. From this experience, Zeigler became an outspoken advocate of better protection for this most vulnerable part of a player's body.
There were many thrills for Zeigler in baseball, such as working for Ted Williams, standing next to Joe DiMaggio at the 1977 All-Star Game, and becoming friends with Nolan Ryan. However, in the fall of 1991 he and Rangers manager Bobby Valentine had a parting of the ways. He decided it was time to step away from baseball. Zeigler politely referred to the incident: "We just didn't see eye-to eye."5 On December 19, 1991, the MLB Transaction page noted, tersely and without explanation, "Texas Rangers – Fired trainer Bill Zeigler." For the first time in 22 years Zeigler was out of baseball. But since 1981 he had been working in the baseball offseason as a trainer at Professional Rodeo Cowboys Association events. After continuing to work part-time in the 1992 PRCA season, which includes some 130 yearly rodeo events, he took on a full-time job for the Justin Boot Company,6 which sponsored a truck/trailer combination that contained medical and training equipment and traveled the PRCA circuit. This became Zeigler's new "office" and work space. Traveling by car in place of airplanes, he still was ministering to athletes, helping them resume their careers after an injury. "In baseball if a guy can't play, you have the disabled list and guaranteed contracts. Here, if they can't perform they can't make money. You make suggestions but you can't tell them not to play," Zeigler said in a 1993 interview.7
Zeigler's yearly travels ranged from Fort Madison, Iowa, in the north to Jackson, Mississippi, in the east, to Corpus Christi, Texas in the south, and Santa Fe, New Mexico, in the west. Never looking back, Zeigler said he did not regret leaving baseball. In fact, he said, "I got out of baseball just in time. I got out two years before José Canseco came on board."8 (Canseco joined the Rangers in 1992.) Later retired from the rigorous travel of the rodeo circuit, he said, "I once thought I was just a lucky man but now I know I am really just a blessed man!"9 After hearing a preacher from the Aledo (Texas) Cowboy Church at a wedding, he and his wife became active members of the church.
A resident of Azle, Texas, Zeigler continued to follow the Rangers, the Boston Celtics, and the rodeo circuit. His second wife, Jill, was Nolan Ryan's personal secretary when Zeigler met her. His three sons and two stepsons reside in the Dallas-Fort Worth area, affording the couple to spend time with their grandchildren.
From the athletic fields to the training tables of baseball players and bull riders, Zeigler has been a quiet servant of those in need of healing, a "first responder" on the field or the arena, bringing comfort to those whose livelihood depends upon the perfect physical functioning of all of their body parts. His affable and confident manner brought peace, assurance, and hope in times of uncertainty to those in need.
Last revised: December 1, 2021 (zp)
This biography was published in "1972 Texas Rangers: The Team that Couldn't Hit" (SABR, 2019), edited by Steve West and Bill Nowlin.
Sources
The author would like to express his thanks to Bill Zeigler for a telephone interview on January 24, 2016.
Notes
1 Bruce Markusen, "Cooperstown Confidential: Baseball and Viet Nam," September 17, 2010, hardballtimes.com/cooperstown-confidential-baseball-and-vietnam, accessed January 29, 2016.
2 Author interview with Bill Zeigler, January 24, 2016.
3 Andrew Gershman, "Cards Trainer Sheds Light on Magic Run," Jerusalem Post, November 9, 2011.
4 William Schmidt, "Protecting Faces From Errant Pitches," New York Times, July 19, 1987.
5 Larry Yanos, "Taking Care of Rangers and Cowboys," Hagerstown (Maryland) Herald-Mail, November 26, 2007.
6 Bryan Painter, "Rodeo Is a New Game for Zeigler," October 3, 1993, newsok.com/article/2443875, accessed January 25, 2016.
7 Painter.
8 Yanos.
9 Author interview with Bill Zeigler, January 24, 2016.
Born
June 24, 1945 at Greencastle, PA (US)
If you can help us improve this player's biography, contact us.
https://sabr.org/sites/default/files/BillZeigler.png
600
800
admin
/wp-content/uploads/2020/02/sabr_logo.png
admin
2018-01-13 07:06:44
2021-12-01 12:14:33
Bill Zeigler