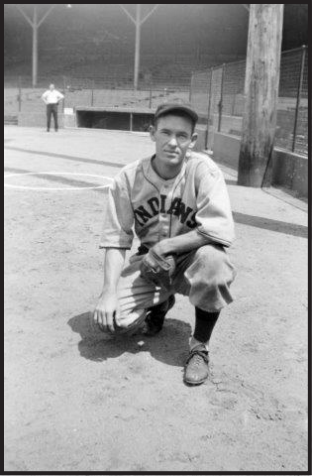 ---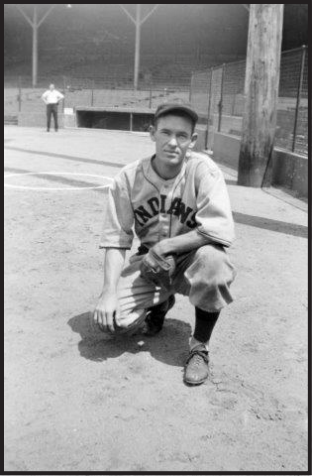 Robert "Buck" Fausett was a 36-year-old major-league rookie who finished his brief time in the big leagues as the answer to a trivia question: "Who was the only major-league pitcher ever to be relieved by a 15-year-old?" But don't define Fausett as a baseball player by his .097 average in 13 major-league games (most of them as a third baseman or pinch-hitter). He had a long career in minor-league baseball, collecting nearly 2,700 hits and serving as a manager, front-office executive, and team owner. The 5-foot-10 left-handed hitter posted a .310 career batting average in the minors, rarely struck out and was often among the league leaders in stolen bases.
Robert Shaw Fausett (the last name is pronounced like "faucet," accent on the first syllable) was born April 8, 1908,1 on the family farm near Sheridan, Arkansas. At some point during his childhood the family moved to the farming community of Pine Forest, in southeastern Hopkins County, Texas, about 90 miles northeast of Dallas. Buck attended high school in Sulphur Springs, the county seat, and East Texas State Teachers College (known today as Texas A&M University-Commerce) in nearby Commerce. The 1928 school yearbook shows he earned a letter in baseball that year as a pitcher and outfielder for the team that won the Texas Intercollegiate Athletic Association championship.
Our knowledge of where Fausett spent the years from the time he left East Texas State through 1931 is incomplete. He saw some action in 1930 with Pine Bluff of the Class D Cotton States League2 but played in fewer than 10 games and was not included in the league records as published in the 1931 Reach Official Baseball Guide. In 1931 Fausett played third base for Longview of the East Texas League, in its first year as a Class D league, but the league folded after less than two weeks.3 In any event, Fausett launched his career as a full-time professional baseball player in 1932 at Class A Galveston.4
Even though he led the league's third basemen in errors as a rookie and batted just .262 with no home runs, he made a positive impression, and then in 1933 he blossomed. Fausett made the Texas League's postseason all-star team, leading the league with 197 hits and finishing fourth in the batting race with a .324 average.
The 1933 season also saw Fausett marry 23-year-old Ann Edith Sindik on August 23 in Oklahoma City,5 where the Buccaneers had a game that night.6 The Fausetts' only child, Robert Jr., was born July 10, 1934, in Galveston,7 and the couple remained married more than 60 years until Buck's death.8
In 1934 Galveston won its first Texas League pennant since 1899 and also won the league's postseason playoff before losing to Southern Association champion New Orleans in the Dixie Series. Fausett's batting average slumped to .282, but he scored 106 runs, tied for second in the league in triples with 15, and led third basemen in assists.
Fausett was sold to the Philadelphia A's on September 7.9 The A's didn't seem to be in need of a third baseman; the incumbent, Pinky Higgins, had hit .330 in 1934, with 16 homers, and was just 25 years old. But Fausett was set to make the team before he was returned to Galveston on March 21.10
"At first, [Connie] Mack had intended to keep Fausett, and so it was originally announced," James C. Isaminger wrote in the March 28, 1935, issue of The Sporting News, "but it is said that some contractual misunderstanding developed that resulted in Fausett going back [to Galveston]."11
Fausett told his version of the "contractual misunderstanding" when he was in spring training with the Reds in 1944:
"Connie bought Wally Moses and me from Galveston in the fall of 1934 on a conditional basis, which gave him until a certain date the following spring to determine whether to complete the payment or return us. Toward the end of our [spring training] stay at Ft. Myers [Florida], Mr. Mack called both of us to his office and told us he had notified the Galveston club he was going to keep us and would complete the payments.
"He asked us if that was all right with us. I told him I was pleased over having been selected as a member of the team, but not with certain phases of the situation. I explained that, in my three years with the Galveston team, the owner of that club, a man who had many interests, had provided me with off-season employment at a salary which paid my winter's expenses and which, added to my Galveston baseball salary, brought me a yearly income of more than the salary for which I had signed with Philadelphia. I further pointed out that if I severed my connection with the Galveston club, I would lose my employment and that winter jobs then were tough for ball players.
" 'So you would prefer to go back to Galveston, instead of remaining with the Athletics?' Mr. Mack asked me. 'Under the circumstances, I have no choice,' I replied. So Mack picked up the phone, called the Galveston owner, told him he had changed his mind about me and that he was turning me back and would not complete payment for my contract. That was all okay by me. I needed that winter job."12
Back at Galveston in 1935, Fausett saw his batting average slump to .258, although he played several weeks with an undiagnosed broken rib caused when he was hit by a pitched ball.13 He had what would be a career-high 31 stolen bases and finished fifth in the league in triples with 12. His performance was good enough that he was drafted at the end of the season by Indianapolis of the Double-A (the highest minor-league classification of the time) American Association.
Fausett earned a spot in the American Association record book early in the 1936 season, becoming the first player in league history to steal five bases in a game when he did so in a game at Milwaukee on May 14, including two steals of third base and a steal of home.14 He finished the year with 20 steals and a .282 batting average.
Playing more shortstop than third base in 1937, Fausett batted .278, and when he returned to full-time third base duty in 1938 he had his best season yet. He finished third in the league with a .339 batting average (Minneapolis's Ted Williams won the batting title with a .366 mark), tied for second in stolen bases with 28, and led the league's third basemen in fielding percentage.
After the 1938 season Indianapolis sold Fausett to American Association rival Minneapolis, where he hit .305 in 1939 and .283 in 1940. But in 1941 Fausett got off to a slow start and found himself fighting for playing time at third base. In frustration, he went to Millers manager Tom Sheehan and asked for a chance to do something he hadn't done since college – pitch.
Sheehan used Fausett occasionally on the mound in lost causes, until July 19, when Fausett got the starting assignment in the second game of a doubleheader against Toledo. He tossed a seven-inning complete game, allowing only four hits, in a 6-3 Millers win.15 Four days later Fausett had another seven-inning complete-game win, a three-hitter against Louisville in which he scored the winning run in a 2-1 game.16 He started five more games but wasn't as successful the rest of the way, finishing the year with a 3-4 record and a 5.75 ERA in 14 games.
Fausett also had a poor year at the plate, finishing with a career-low .228 average in just 93 games. The Millers offered him a contract for 1942 with a pay cut, but Fausett refused to sign.17 Approaching his 34th birthday, he announced his retirement,18 then changed his mind after learning on March 28, 1942, that he had been sold to Little Rock of the Class A1 Southern Association.19
The return to his native Arkansas and the move to a lower classification did wonders for Fausett. His .334 batting average ranked second in the league, his 19 stolen bases ranked fourth, and he led the league's third basemen in assists as the Travelers won the pennant. Little Rock's manager in 1942 enlisted in the Army Air Corps after the season and Fausett was picked to replace him. He guided the Travelers to second place in both halves of a split season in 1943, and the additional duties didn't seem to affect his play. He again finished second in the league in batting, with a .362 mark, led the league in hits with 205, placed third in both triples and steals, and again led third basemen in assists.
Those were pretty impressive credentials for someone still available to play baseball in 1944, even someone going on 36 years old as Fausett was, so the Cincinnati Reds – in need of infield help and desperately short of left-handed hitting – bought him from Little Rock after the 1943 season.20 Fausett was classified 3-A for military service, given a deferment because of his dependents.21
"Physically, I'm probably past my peak," Fausett told a reporter during spring training in 1944, "but I figure that at the age of 36 a fellow has picked up a lot of baseball savvy and judgment that can be put to good use."22
Steve Mesner was the Reds' third baseman on Opening Day, April 18. Fausett made his major-league debut in that game, flying out as a pinch-hitter to end a 3-0 loss to the Cubs.
Mesner was the Reds' starting third baseman for the first three games of the season; Chuck Aleno started the next four. And then Fausett got his shot. He started and batted sixth on April 28 against Pittsburgh, driving in one of the Reds' runs with a force out in a 2-0 victory.23 The next day he got his first big-league hit, a triple, in a 7-3 loss to the Pirates.
Fausett started six consecutive games, but after he got just two hits and a walk in 24 plate appearances, manager Bill McKechnie apparently had seen enough, and he did not start again.
On June 1 McKechnie put Fausett in to pitch with the Reds trailing the Phillies 4-2 after two innings at Philadelphia's Shibe Park. Fausett allowed three hits and two runs over four innings. He made just one more appearance in a major-league uniform – in a game that made history.
On June 10 at Cincinnati's Crosley Field, McKechnie summoned Fausett to the mound with the Reds trailing St. Louis 7-0 and two men on base in the top of the second inning. Fausett struck out the first batter he faced, Marty Marion, who would go on to win the National League Most Valuable Player Award that season, and got out of the inning without allowing another run. He pitched six more innings that afternoon and was cuffed around, giving up 10 hits and six walks, as the Cardinals scored six runs against him. But during that time Fausett got his final major-league hit, an infield single off Mort Cooper in the fifth inning.
At the start of the ninth inning McKechnie decided Fausett had done enough for the day, and he replaced him on the mound with 15-year-old Joe Nuxhall, who had signed a contract with the team in February and joined them after his high-school year ended. Nuxhall remains the youngest player ever to appear in a major-league game.
Four days later the Reds sold Fausett to the Hollywood Stars of the Double-A Pacific Coast League,24 where he moved right into the lineup at third base and did a fine job. He batted .315 in 94 games; only two players in the league who had as many at-bats hit for a higher average. After the season the Stars hired Fausett to manage the club, after reportedly considering a list of candidates that included Casey Stengel, Fred Haney, Jimmie Foxx, and Babe Herman.25
Fausett had more success as a player than as a manager in 1945; he batted .315, struck out just seven times in 644 at-bats and was named the team's most valuable player,26 but the Stars finished last. Fausett was given "a valuable wrist watch" at a star-studded postseason party where "one and all demanded he be rehired as the club manager," which the next day he was.27
In December Fausett and his cousin H.G. "Cy" Fausett, bought the Albuquerque Dukes of the Class C West Texas-New Mexico League.28 Cy Fausett would be the club's business manager, with Buck having "active control" of the team from Hollywood.29
The Hollywood fans who loved Fausett in 1945 grew restless early in the 1946 season as the Stars continued to struggle. Fausett announced on August 3 that he would resign at the end of the season so as to devote his full attention to the Albuquerque club.30 Five days later the Stars replaced him with Jimmy Dykes.31 Fausett immediately went to Albuquerque and established himself as the Dukes' manager and third baseman for the rest of the season, batting .439 with six triples in 19 games.32
In 1947 Fausett guided the Dukes to third place and earned all-star honors at third base. The lower level of play combined with the high altitudes and thin air of the West Texas-New Mexico League's parks helped him have his best season at age 39, as he finished second in the league with a .409 batting average, tied the league record with 21 triples, drove in 142 runs in 136 games, and hit 20 home runs after totaling just 29 in his first 15 professional seasons.
On July 4 Fausett homered in three consecutive at-bats in the first game of a doubleheader at Lamesa,33 and on August 30 he went 7-for-7, with two doubles and two homers, in a 36-10 romp at Borger.34 The Dukes scored 24 runs in the fifth inning and might have piled up an even higher score if the game had not been called after seven innings so the Borger team could catch a bus.35
Claiming "it was plain misery playing in the closing weeks of the season," Fausett vowed he was done playing at the end of the 1947 campaign.36 On October 13 he sold his half-interest in the Dukes to his cousin Cy,37 and a month later it was announced that he bought one-third of the Amarillo Gold Sox of the same league, becoming a partner with his former minor-league teammate Bob Seeds.38 But the transaction wasn't finalized because Fausett decided he wanted a larger share.39
Fausett agreed to manage the Gold Sox, reportedly turning down offers to manage Toledo of the American Association and San Antonio of the Texas League.40 And after first wanting to limit himself to pinch-hitting and utility duty, he decided to play regularly again in 1948, and hit .398 with 101 RBIs in 109 games at age 40. The Gold Sox finished second in the regular season, won the league's playoffs, and then went on to beat Lone Star League champ Kilgore in the Class C Little Dixie Series. Fausett shared league manager of the year honors with his successor at Albuquerque, Herschel Martin, and was named the league's all-star third baseman.41
On November 1 Fausett officially became a part-owner of the Gold Sox, buying 48 percent of the team's stock from Seeds.42 Upon doing so he announced he was retiring as a player, and shortly thereafter stepped down as manager as well in order to become vice president and general manager, concentrating on the business and promotional side of the club.43 But on June 26, 1949, he took over as manager again44 and led the team to the championship series of the league playoffs.
In February 1950 Seeds and Fausett sold the Amarillo franchise,45 but he returned to the Gold Sox as general manager in late August 195046 and agreed to manage in 1951 as well47 before quitting both jobs two weeks into the season in a dispute with the new owner.48 In 1952 he managed Albuquerque for his cousin Cy49 but resigned at the end of the season.50 Fausett took a job with KOAT-TV in Albuquerque, and when Dukes games were televised for the first time in 1954, he was the announcer."51
In February 1955 Fausett returned to Amarillo as general manager of the Gold Sox,52 and then returned to managing after the team got off to a 7-13 start53 until Taft Wright took over as playing manager on July 16.54 In October Fausett purchased a controlling interest in the team and became team president55as the team moved into the Class A Western Association. He spent two years in that role before selling his stock in the team and stepping down as president after the 1957 season.56 He was only 49 years old, but he would not return to baseball.
Fausett's later jobs included selling real estate, serving as sales manager for a construction company, and selling cars. He and his wife moved back to Galveston in 1962,57 and then in the early 1970s they moved to College Station, Texas, where their son was a veterinary student at Texas A&M. Robert Jr. died on June 3, 1983.
Fausett's niece Anita Martini, the daughter of Buck's wife's sister, was a trailblazing television and radio sports reporter in Houston. She was the first female journalist to be admitted to a major-league locker room,58 and on April 11, 1976, she filled in for Bob Prince on the Astros' radio broadcast, becoming the first woman to broadcast a major-league game.59 She died of cancer in 1993 at age 54 and was inducted into the Texas Baseball Hall of Fame in 2007.60
Buck Fausett died at his home in College Station on May 2, 1994, at age 86. He was buried at Restlawn Memorial Park in Sulphur Springs, where his parents and son were also interred. His wife, Ann, followed him in death on March 14, 1996, and was buried alongside him.61
Sources
Family records were found on Ancestry.com. Statistics cited are taken from the appropriate Spalding, Reach, or Sporting News annual guide. Thanks to Bill Francis of the National Baseball Hall of Fame and Museum library for sharing the contents of Buck Fausett's file there; to Rusty Harden, director of human resources and communications for the Sulphur Springs Independent School District, for providing copies of Fausett's records there along with pages from his high-school yearbook; to Andrea Weedle, head of special collections and archives at the James Gee Library at Texas A&M-Commerce, for providing information about Fausett from East Texas State Teachers College yearbooks; and to SABR member Stew Thornley, who provided a copy of a 1941 article from the Minneapolis Tribune.
Notes
1 As did many players of his era, Fausett apparently lied about his age at times during his playing career; the 1936 edition of The American Association On Parade gives his birth date as April 8, 1911. But during his time with the Reds he used his correct birth date.
2 Fausett is listed as the Pine Bluff shortstop in both games of a Memorial Day doubleheader against Lake Charles in box scores in the Baton Rouge State-Times, May 31, 1930, 10.
3 Fausett's stats with Longview are included in The Minor League Register (Durham, North Carolina: Baseball America, 1994), 103. A box score showing Fausett playing for Longview is in the Dallas Morning News, May 4, 1931, 3.
4 The first line on Fausett's professional contract cards on file at the Baseball Hall of Fame shows him being reserved by Galveston on October 22, 1932, after he had played the full 1932 season there.
5 Marriage announcement in the Galveston Daily News, August 27, 1933, 6.
6 Galveston shortstop Keith Molesworth and his wife were the only wedding attendants. Fausett had two singles and scored Galveston's only run that night in a 4-1 loss. "Bucs Drop Second Straight to Indians, 4-1," Galveston Daily News, August 24, 1933, 10.
7 Birth announcement in the Galveston Tribune, July 14, 1934, 9.
8 Buck Fausett's obituary in the Galveston Daily News, May 10, 1994, 4-A.
9 "English and Fausett Sold to Philadelphia Athletics," Galveston Daily News, September 8, 1934, 8.
10 Bill Van Fleet, "English and Fausett Returned to Bucs," Galveston Daily News, March 22, 1935, 11.
11 James C. Isaminger, "Phils Gaining Form After Slow Start," The Sporting News, March 28, 1935, 5.
12 Tom Swope, "Fausett, Star in Minors for Years, Enters Majors for First Time at 36," The Sporting News, April 27, 1944, 7. Fausett told another reporter that Mack had offered him $375 a month (Bob Ingram, "As I Was Saying," El Paso Herald-Post, March 10, 1944, 10).
13 Bill Van Fleet, "Here's the Dope," Galveston Daily News, July 27, 1935, 11.
14 "Fausett Sets Record For Base Stealing," Racine (Wisconsin) Journal-Times, May 15, 136, 34; Dick Miller, "Minors Worth Watching," The Sporting News, June 11, 1936, 2.
15 "Millers Win Two," Capital Times (Madison, Wisconsin), July 20, 1941, 19.
16 "Johnny Schmitz Hurls Brewers to 2 to 1 Win," Capital Times (Madison, Wisconsin), July 24, 1941, front sports page.
17 Bob Ingram, "As I Was Saying," El Paso Herald-Post, March 10, 1944, 10.
18 "Sports World Ramblings," New Castle (Pennsylvania) News, February 27, 1942, 24.
19 Bob Ingram, "As I Was Saying," El Paso Herald-Post, March 30, 1942, 8.
20 Fred Russell, "Southern Loop Graduates 33," The Sporting News, October 7, 1943, 18.
21 The Sporting News, April 13, 1944, 5.
22 Charles Chamberlain, "Buck Fausett Reaches Top After Hard Nine-Year Pull," Anniston (Alabama) Star, March 29, 1944, 8.
23 The play-by-play of this game is not available from Retrosheet, but the details of Fausett's RBI – the only one of his major-league career – are in "Reds Win Another Hurling Duel, 2-0," (Springfield) Illinois State Journal, April 29, 1944, 7.
24 "Stars Purchase Two Players, Angels One," Los Angeles Times, June 15, 1944, A10.
25 John B. Old, "Jimmie Foxx Is Latest in Hollywood Job Line," The Sporting News, November 16, 1944, 15.
26 "Twink Fans Honor Fausett as Club's Most Valuable," The Sporting News, September 27, 1945, 17.
27 John B. Old, "Film Funsters Fete and Rib Last-Place Hollywood Club," The Sporting News, October 4, 1945, 8. Among the entertainers in attendance at the event were Jack Benny, Ray Bolger, George Burns, Jimmy Durante, George Jessel, all five Marx brothers, and Ronald Reagan.
28 "Fausett Will Operate Albuquerque in WT-NM," El Paso Herald-Post, December 11, 1945, 12. Cy Fausett has at times been identified as Buck's brother, but that is incorrect. Hosea Griffin Fausett was 11 years older than Buck, the son of William Fausett, who was Buck's father's oldest brother (records found on Ancestry.com).
29 "Fausetts Plan Local Baseball School," Albuquerque Journal, January 10, 1946, 4.
30 "Fausett to Resign at Season's End," Los Angeles Times, August 4, 1946, A5.
31 John B. Old, "Dykes Brightens Hollywood Stars' Outlook," The Sporting News, August 14, 1946, 1.
32 Hal Sayles, "Bob Seeds 'Fires' Himself as Pilot of Amarillo Sox," Abilene (Texas) Reporter-News, August 13, 1946, 4.
33 "Fausett Hits 3 Homers as Dukes Sweep Pair," Albuquerque Journal, July 5, 1947, 2.
34 "Dukes Score 24 in One Inning to Massacre Gassers, 36-10," Albuquerque Journal, August 31, 1947, 8.
35 "24 Runs Scored in Inning on 17 Bingles and 8 Walks," The Sporting News, September 10, 1947, 33.
36 Bob Ingram, "As I Was Saying," El Paso Herald-Post, September 29, 1947, 15.
37 "Cy Fausett Takes Full Control of Dukes as Buck Sells Interest in Club," Albuquerque Journal, October 14, 1947, 3.
38 Harry Gilstrap, " '47 Manager of Albuquerque Dukes Takes Gold Sox Reins," Amarillo Sunday News-Globe, November 16, 1947, 1.
39 Harry Gilstrap, "Buck Fausett Acquires 48% of Amarillo Club," Amarillo Daily News, November 2, 1948, 8.
40 Harry Gilstrap, " '47 Manager of Albuquerque Dukes Takes Gold Sox Reins," Amarillo Sunday News-Globe, November 16, 1947, 1.
41 "Three Gold Soxers Named on WT-NM All-Star Team," Amarillo Sunday News-Globe, October 3, 1948, 18.
42 Harry Gilstrap, "Buck Fausett Acquires 48% of Amarillo Club," Amarillo Daily News, November 2, 1948, 8.
43 Harry Gilstrap, "Gold Sox Pilot Gives Up Helm," Amarillo Daily News, December 7, 1948, 1.
44 "Oilers Win Battle of Home Runs to Subdue Gold Sox 12-6 Behind Parker," Pampa (Texas) News, June 27, 1949, 7.
45 "Knapp Buys Amarillo Club," Wichita Daily Times, February 23, 1950, 10.
46 Harry Gilstrap, "Fausett Back With Sox," Amarillo Daily News, August 30, 1950, 15.
47 "Fausett Will Manage Sox," Lubbock Evening Journal, February 9, 1951, 10.
48 "Buck Fausett Quits, Blames Sports Story," Clovis (New Mexico) News-Journal, May 3, 1951, 8.
49 Al McPherson, "Buck Fausett Signs to Manage 1952 Dukes," Albuquerque Tribune, November 24, 1951, 4.
50 J.D. Kailer, "The Scoreboard," Albuquerque Journal, September 21, 1952, 18.
51 "Dukes Bolster Seating Capacity, Improve Lighting," Abilene (Texas) Reporter-News, April 7, 1954, 2-B.
52 "Buck Fausett Appointed as Amarillo Manager [sic]," Albuquerque Journal, February 13, 1955, 23.
53 Harry Gilstrap, "McQuillen Resigns; Fausett Pilots Sox Tonight," Amarillo Daily News, May 10, 1955, 13.
54 "Wright Takes Over as Amarillo Manager," Albuquerque Tribune, July 16, 1955, 6.
55 "Buck Fausett Buys Amarillo," The Sporting News, October 10, 1956, 30.
56 "Scarlett Buys Amarillo Club," The Sporting News, October 16, 1957, 35.
57 Christie Mitchell, "The Beachcomber," Galveston News, December 9, 1962, 6-B.
58 Karen Crouse, "Martini pioneered for women without their even knowing," Orange County (California) Register, July 20, 1993, Sports 2; "Anita Martini; Sports Journalist, 54," New York Times, July 12, 1993.
59 Emil Tagliabue, "A dent in baseball wall," Corpus Christi Caller-Times, April 22, 1976.
60 tbhof.org/features/feature-20071114.htm.
61 Information taken from the Fausetts' obituaries in the Galveston Daily News. The Fausett family grave markers are pictured at FindAGrave.com (findagrave.com/cgi-bin/fg.cgi?page=gsr&GSiman=1&GScid=6342&GSfn=&GSln=Fausett).
Born
April 8, 1908 at Sheridan, AR (USA)
Died
May 2, 1994 at College Station, TX (USA)
If you can help us improve this player's biography, contact us.
http://sabr.org/sites/default/files/Screen%20Shot%202016-08-08%20at%202.43.51%20PM.png
600
800
admin
/wp-content/uploads/2020/02/sabr_logo.png
admin
2012-01-04 20:37:13
2020-10-14 11:33:27
Buck Fausett