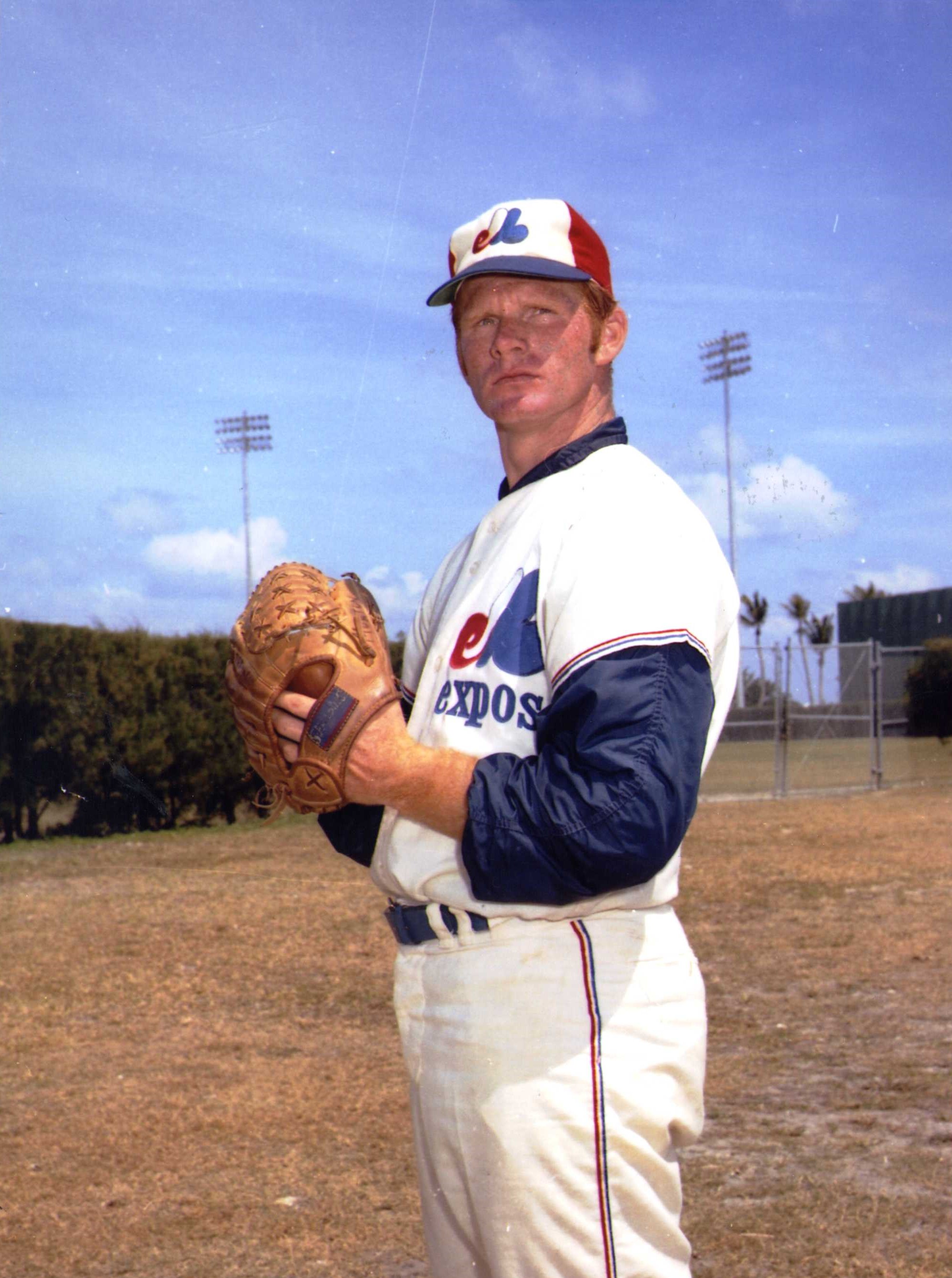 ---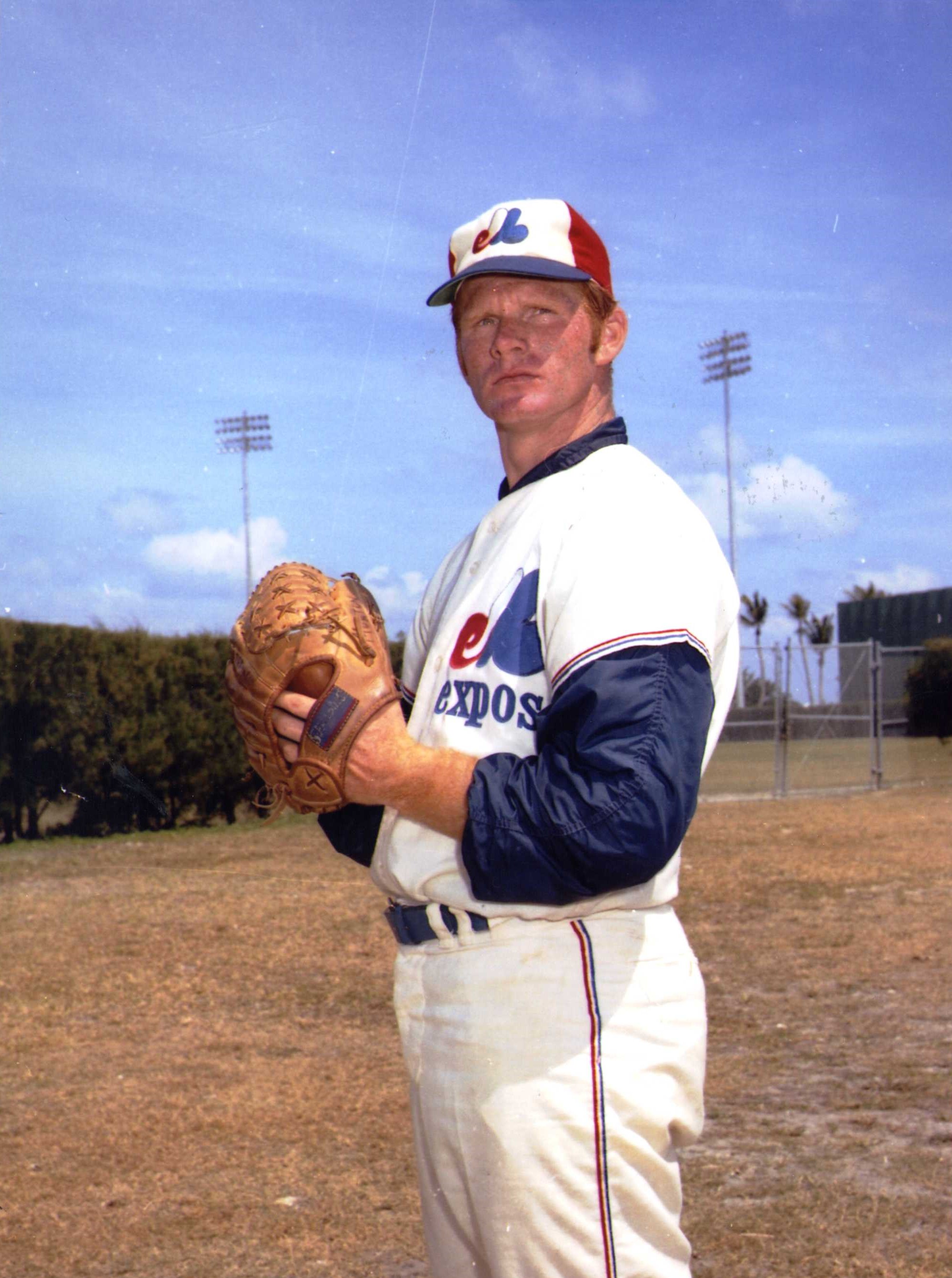 The rookie Carl Morton was tapped by manager Gene Mauch to start just the fourth game in the history of the Montreal Expos. The 25-year-old right-hander made his major-league debut on April 11, 1969, at Wrigley Field in Chicago. The expansion Expos, who had to fill a roster with rejects, castoffs, and hopefuls from older clubs, had gone 1-2 on their inaugural roadstand in New York. Meanwhile, the Chicago Cubs had scored 24 runs against the Philadelphia Phillies in a three-game sweep at Wrigley.
Morton, a college-educated redhead from Oklahoma, whose childhood baseball hero was Mickey Mantle, had been moved from the outfield to the mound only two seasons earlier. He arrived at spring training fighting for a spot in the bullpen. By the time the Expos headed north from West Palm Beach, Florida, Morton had been named a fourth starter on a rotation including Jim "Mudcat" Grant, Bill Stoneman, and Larry Jaster. The rookie's tough first assignment featured a Cubs lineup including Ernie Banks, Billy Williams, and Ron Santo.
The temperature was in the high 40s and the sky clear as Morton got to work with a repertoire including a solid fastball, a curve, and a combination slider-curve he liked to call a slurve. "When I went to the mound, I told myself it was just another game," he said. "Same ball and same kind of field we played on last year at Shreveport."1
Morton got through his first inning by inducing three groundouts. He avoided serious trouble through the following innings, giving up a walk in the second, a single in the third, a walk in the fourth, and a single in the fifth. The Cubs touched Morton for three singles in the sixth but failed to score, as Glenn Beckert was out at the plate on a fielder's choice. After giving up another single in the eighth and a walk in the ninth, Morton completed nine innings without giving up a run. Unfortunately for him and his Expos, Cubs pitcher Joe Niekro also completed nine shutout innings. The Cubs went on to win the game, 1-0, in the 12th.
Four days later, Morton started only the second major-league game to be played outside the United States. He lasted only four innings against the St. Louis Cardinals in another no-decision. He gave up three earned runs on three hits, including home runs by Mike Shannon and Vada Pinson, while issuing one base on balls. He struck out six.
In his third start, against the Cubs at Jarry Park on April 20, Morton again left after the fourth inning, this time after surrendering four runs. He gave up just one hit, a single, but walked five. He took the loss, while Ferguson Jenkins of the Cubs pitched a complete game to become the first Canadian to win a major-league game on Canadian soil.
Morton lost his next two starts, both against the Pirates, lasting 4⅔ innings at Forbes Field and falling, 8-2, to the Pirates on April 25 and unable to get out of the second inning in a 4-2 loss at Jarry Park on May 3. Two weeks later, the pitcher, who was 0-3 with a 5.40 earned-run average, was optioned to the Vancouver Mounties of the Pacific Coast League.
The Triple-A team served as a farm club for both the Expos and the expansion Seattle Pilots, so Morton wound up on a staff including Jim Bouton, who was keeping a diary that season that would be the basis for his controversial bestseller, Ball Four. Morton went 8-6 in 18 starts, completing seven games, including a shutout. He returned to the parent club in September, making three inconsequential relief appearances.
It was an inauspicious debut for the 6-foot, 195-pound pitcher, who would be back with the Expos to start the 1970 season. Big Red, as he was sometimes called, was expected to handle long relief assignments, but got a start in chilly San Francisco against the Giants in the second game of a doubleheader. Manager Mauch wanted to save staff ace Steve Renko for a coming warm-weather gig in San Diego. On April 26, Morton gave up just two singles through five scoreless innings as the Expos recorded three runs. In the Giants' sixth, Bobby Bonds' single was followed by a two-out home run by Ken Henderson, but Morton got out of the inning to gain his first major-league win as the Expos called on reliever Claude Raymond, a Quebec native, to hold the Giants off in the ninth.
The performance earned Morton another start and he beat the Dodgers on a three-hitter at Dodger Stadium. He picked up a third consecutive victory against no losses against the Giants in a 15-8 blowout at Jarry Park. The pitcher went 3-for-5 at the plate with a double and a pair of singles.
Morton attributed his success to a 95-cent paperback copy of Psycho-Cybernetics, a book on the science of motivation and self-confidence by Maxwell Maltz, a cosmetic surgeon. "Last year I had negative goals," Morton told Montreal baseball writer Ted Blackman in 1970. "I doubted that I could succeed in the majors and, naturally, I fulfilled my negative goal. Now, I believe I will make it."2
The pitcher said he reread the book before every start and considered it a form of self-hypnotizing.
By July, it seemed possible Morton might win 20 games, but he got stuck after his 14th victory and failed to record a win in four consecutive starts in August. By season's end, Morton had compiled an 18-11 record with 10 complete games and four shutouts, an outstanding performance for a rookie pitcher in an expansion team's sophomore campaign.
Morton won National League Rookie of the Year honors with 11 of 24 votes from the Baseball Writers Association of America. Cincinnati Reds outfielder Bernie Carbo was runner-up with eight votes, followed by Philadelphia Phillies shortstop Larry Bowa with three and Houston Astros outfielder César Cedeño and Reds pitcher Wayne Simpson with one apiece. The prize was the first major award to be won by an Expos player. Morton also got two votes for the Cy Young Award, which was won by Bob Gibson of the St. Louis Cardinals with 118.
Late in the season, Morton bemoaned his fate to be in a pitching stable lacking a bona-fide star. "I'd give my right arm to watch Gibson pitch every fourth day," he said in September after defeating the Pirates in Pittsburgh for his 17th victory. "Just think what you could learn from him."3
The award-winning rookie season was followed by two disappointing campaigns as Morton went 10-18 and 7-13 before the Expos traded him to the Braves for pitcher Pat Jarvis during spring training in 1973. The right-hander got a measure of revenge on his return to Montreal, limiting his old team to three singles over six innings to earn a win. "I wanted to come back and show these people I'm a big-league pitcher," Morton said after the game. "I think a lot of people didn't believe it last year."4 He was a productive and successful starter for the Braves by winning 15, 16 and 17 games in successive seasons, pitching more than 250 innings in each of those campaigns.
Morton won only four games in 1976 and was traded with four other players to the Texas Rangers for slugging outfielder Jeff Burroughs.
Released by the Rangers, Morton traveled from camp to camp during spring training in 1977 before signing a minor-league contract with the Philadelphia Phillies. He spent the season with the Oklahoma City 89ers of the American Association. After his final appearance, he went to the bullpen, dug a hole in the dirt and tossed his cap in before covering it with dirt. "They tried to bury me," he explained. "This is my way of burying the season."5
Morton had an 87-92 record in the majors over parts of eight seasons with a 3.73 ERA. He compiled 13 shutouts and registered 51 complete games. His playing days over at age 33, Morton returned to Oklahoma to help Gene Shell coach the Golden Hurricane baseball team at the University of Tulsa. Shell had been his high-school coach.
Although he grew up in the Sooner State, Carl Wendle Morton was born in Kansas City, Missouri, on January 18, 1944, to Merle V. and William Clyde Morton, a schoolteacher. As a boy, Carl dreamed of playing in the New York Yankees outfield alongside his idol – Oklahoma's favorite son, Mickey Mantle.
"I saw him play twice," Morton said on the day of his major-league debut. "Our kid team took a train excursion to Kansas City when the Yankees were playing there." He never got a chance to meet the Hall of Famer, who retired before Morton's debut.
By his senior year at Daniel Webster High School in Tulsa, the outfielder's games attracted scouts from several teams. At 18, he turned down a large bonus (reports cite $80,000 and $150,000), choosing instead to play for the Sooners at the University of Oklahoma. After his sophomore college campaign, he signed with the Milwaukee Braves, who assigned him in his first season to farm teams at West Palm Beach, Florida, and Yakima, Washington. The 1966 season saw him in Kinston, North Carolina, where he hit 13 home runs in 317 at-bats, though an anemic .227 batting average made it unlikely he'd make the major-league roster anytime soon.
At spring training in 1967, Atlanta general manager Paul Richards told the prospect he was to move from the outfield to the mound. Considering he was struggling against the slider and figured it was better to throw one than try to hit one, Morton quietly but eagerly accepted his new position. He went 10-9 with Kinston before graduating to Shreveport, Louisiana, in 1968, where he was 13-5.
"The Braves thought I had a better chance to reach the majors as a pitcher," he said. "Why did they put me in the expansion draft? Well, I think they thought they were set in pitching."6
The Braves left the prospect unprotected in the expansion draft to stock the expansion Expos and San Diego Padres. Montreal general manager Jim Fanning, who had worked with Morton in the Braves system, selected the pitcher in the fifth round, number 45 overall.
On April 12, 1983, Morton went for a morning jog in Tulsa. He collapsed in the driveway of his parents' home and died of a heart attack an hour later at Tulsa Osteopathic Hospital. He was 39. He left his wife, Karen, and a son, Brent David Morton, from his marriage to his first wife, Sandi, as well as a stepdaughter, Lori Watts. He was buried at Memorial Park Cemetery in Tulsa, which would be the final resting place for his father, who died three years later, and his mother, who died in 1994.
In 2007 the Tulsa World listed the top 100 baseball players from Oklahoma to mark the centennial of statehood. Mantle was number 1, while Morton was number 52.7
This biography appeared in "Time for Expansion Baseball" (SABR, 2018), edited by Maxwell Kates and Bill Nowlin.
Sources
In addition to the sources cited in the Notes, the author also consulted Retrosheet,org and Baseball-Reference.com.
Notes
1 Edward Prell, "Rookie Makes Dazzling Big League Start," Chicago Tribune, April 12, 1969: 69.
2 Ted Blackman, "Red Hair, Strong Arm – Morton Ticket to Montreal," The Sporting News. May 23, 1970: 26.
3 D. Byron Yake, "Morton Tosses 'Book' at Buccos," Indiana (Pennsylvania) Gazette, September 24, 1970: 54.
4 "Morton Homecoming Sets Back the Expos," Nanaimo (British Columbia) Daily News, June 8, 1973: 11.
5 "Former Pitcher Carl Morton, 39, NL Rookie of the Year in 1970," Philadelphia Inquirer, April 14, 1983: 56.
6 Prell.
7 Barry Lewis, "Oklahoma Centennial Top 100 Baseball Players." Tulsa (Oklahoma) World, July 8, 2007. tulsaworld.com/archives/oklahoma-centennial-top-greatest-oklahoman-baseball-players/article_228edfa6-55b9-58b5-a41b-e00a3c10455a.html (Retrieved January 5, 2018).
Born
January 18, 1944 at Kansas City, MO (USA)
Died
April 12, 1983 at Tulsa, OK (USA)
If you can help us improve this player's biography, contact us.
https://sabr.org/sites/default/files/MortonCarl.jpg
600
800
admin
/wp-content/uploads/2020/02/sabr_logo.png
admin
2012-01-04 19:49:55
2012-01-04 19:49:55
Carl Morton