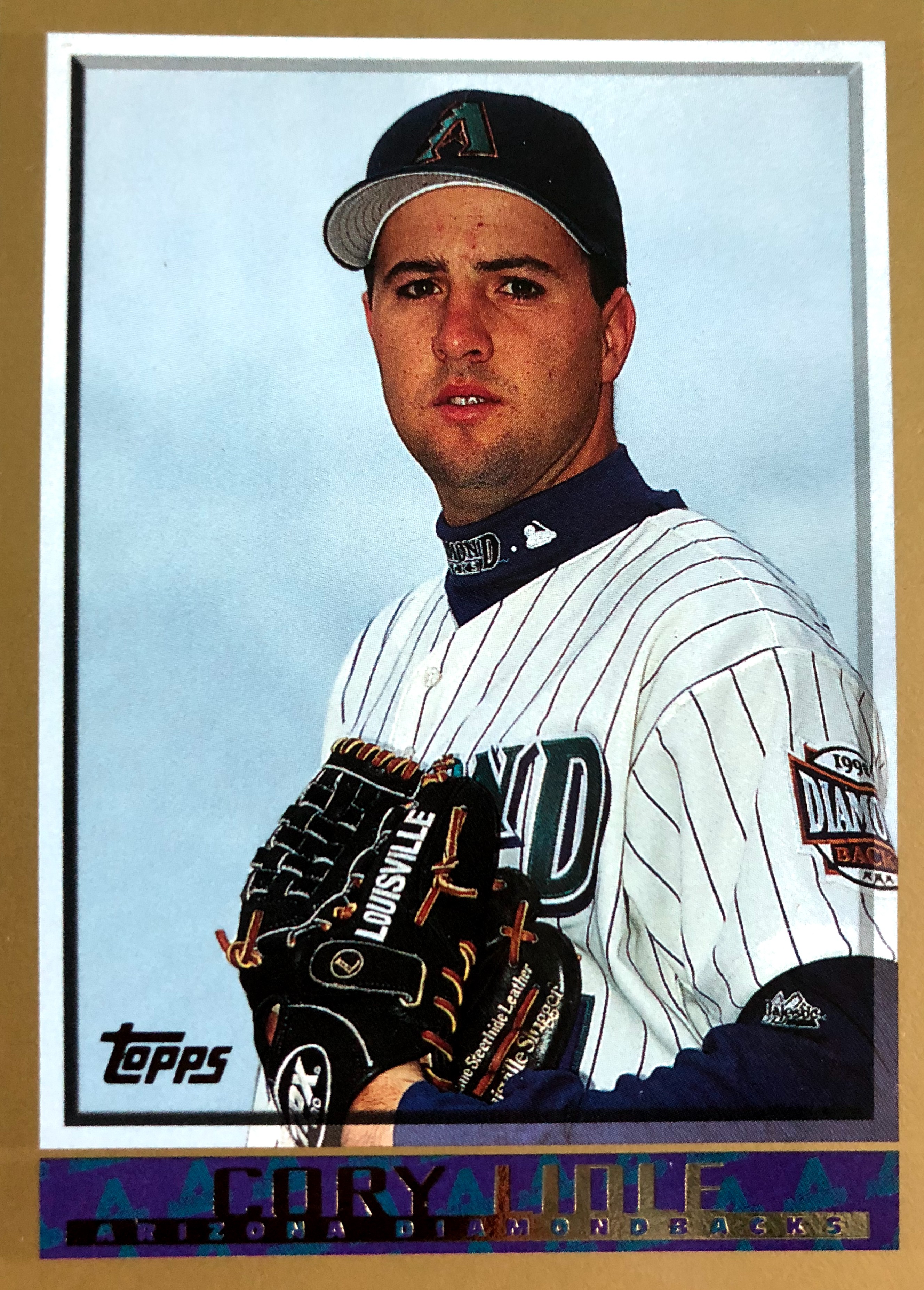 ---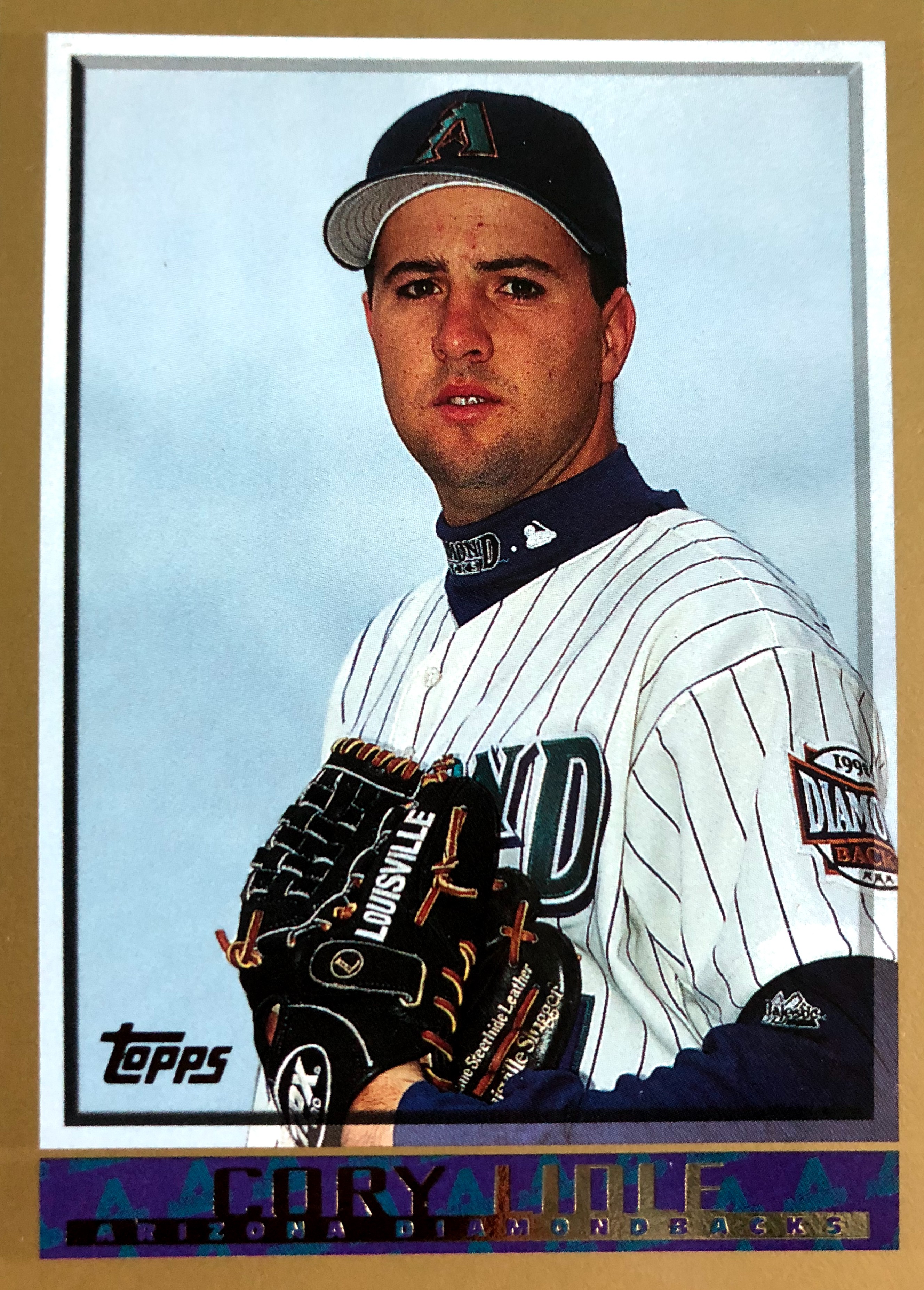 Cory Lidle pitched for seven teams in the major leagues, primarily as a starter, during nine seasons from 1997 to 2006. His life was cut short on October 11, 2006, when the Cirrus SR20 airplane he was piloting struck a building while attempting to make a turn over the East River in New York City.1 He was 34 years old and left behind a wife, Melanie, and their young son, Christopher.
Lidle was the son of Doug and Rebecca Lidle; he and his fraternal twin brother, Kevin, were born in Hollywood, California on March 22, 1972. A descendent of the steam-engine inventor Robert Fulton, Lidle was given Fulton as his middle name.2 He and his three siblings grew up in West Covina, California.3 Lidle took an early interest in baseball, playing in the "West Covina American Little League, 1980-1984, West Covina Mustang Pony [League] 1985-1986, West Covina Mickey Mantle [League] 1987-1988, and West Covina Babe Ruth [League] 1989-1990."4 In Senior Babe Ruth baseball, Lidle began to establish himself as a pitcher for the West Covina Wildcats in a competitive league in which future major leaguers Jason Giambi and Mark Loretta played, as he posted a 3.18 earned-run average.5
Giambi and his brother Jeremy, Shawn Wooten, and Aaron Small were Lidle's teammates at South Hills High School in West Covina.6 Giambi, who was a senior when Lidle was a junior, occupied the last slot in the Huskies' rotation in 1989.7 In his senior year, Lidle earned an opportunity to pitch and responded with an 11-2 record, with a 1.02 ERA and 100 strikeouts.8 His brother Kevin played catcher on the squad; the duo made an effective battery.9 Lidle was a First Team All-Star pitcher in the 4-A division.10 He also batted .344 with 11 RBIs.11 On a sour note, Lidle lost just his second game of the season as South Hills lost the Southern Section championship to the San Luis Obispo Tigers, 4-0.12
Despite his excellent performance as a high-school senior, Lidle went undrafted in the 1990 amateur draft. He blamed his stature, 5-feet-11 inches and 180 pounds, as the primary reason.13 He signed a free-agent contract with the Minnesota Twins in August of 1990. In 1991 he appeared in a handful of games for the Twins in the rookie Gulf Coast League before an injury ended his season. The following year, Lidle pitched in Tennessee for the Elizabethton Twins in the Appalachian League; despite his respectable 3.71 ERA and six saves, the Twins were apparently unimpressed by his progress and released him.
Lidle was now 21 and his baseball career appeared to be over. Needing to make a living, he got a job working as a bartender.14 The Pocatello Posse, an independent Idaho club in the Pioneer League, invited him for a pitching tryout, which Lidle missed after oversleeping.15 "Given another chance, Lidle performed well and made the team."16 He went 8-4 with a 4.13 ERA; perhaps more significantly, he threw over 100 innings for the first time. After the season the Milwaukee Brewers purchased his contract from Pocatello.
Lidle's control steadily progressed as he climbed each rung of the organizational ladder. In 1994 he pitched well for the Beloit Brewers in the low-A Midwest League and received a midseason promotion to the Stockton Ports (high A) of the California League. The following summer, he pitched well for the Double-A El Paso Diablos in the Texas League. However, a decision he made in the spring of 1995 reverberated negatively throughout the rest of his career.
In 1995, after the players strike that canceled the end of the 1994 season, the playoffs, and the World Series, the major-league owners decided not to take any chances on another lost campaign, and assembled replacement players for spring training.17 Most of the players were not highly regarded prospects, and the striking major leaguers regarded them as "scabs." One of those replacement players was Cory Lidle. He pitched in just one inning; and although he later regretted the decision, he believed doing so kept him in the game.18 Lidle explained:
The reason I did it was because I was a released player. I was getting pressure from the [Brewers], otherwise, they said, I wouldn't have a job. At the same time, I told them I would not go into the season. There was a line that I wasn't going to cross. I tried to please both the owners and the players and there's no way to do that.19
At least one source corroborates Lidle's claim that he would not have been in the Brewers' rotation if the strike continued.20 Lidle's transgression was somewhat mitigated because he had never been a member of the Major League Baseball Players Association, and was not violating any oath.21 However, by appearing in a game in spring training, Lidle could never join the players' association. This meant he did not share in the licensing money, or "appear in any video games."22 However, Topps included him on its baseball cards.
After a trade to the New York Mets in 1996, Lidle nearly made the organization's Triple-A roster in the spring,23 but settled in as a regular starter for the Eastern League Double-A affiliate in Binghamton, going 14-10 with a 3.31 ERA in 190⅓ innings. His results justified climbing another rung in professional baseball, this time to the Triple-A Norfolk Tides in the International League in 1997.
His stay with Norfolk was brief. On May 7, 1997, Lidle's good control earned him a promotion to the New York Mets. At 2:30 A.M., the newlywed telephoned his wife to give her the good news, joking that he had been arrested when she asked why he was calling so late.24 He appeared in his first game in Houston on May 8 where he immediately faced the heart of the Astros' lineup: Craig Biggio, Derek Bell, Jeff Bagwell, Luis Gonzalez, and Bobby Abreu; although he surrendered four hits, he pitched two scoreless innings in relief. Pitching mostly out of the bullpen, the rookie appeared in 54 games over 81⅔ innings, finishing with a 7-2 record and a 3.53 ERA, as the most reliable reliever on the Mets.25
In November, Lidle and his wife visited friends in Phoenix, Arizona.26 The trip coincided with the expansion draft, when the Tampa Bay Devil Rays and Arizona Diamondbacks drafted major-league players who had been left unprotected on other rosters.27 With the 13th overall selection in the draft, the Diamondbacks drafted Lidle, who was watching the draft on a television outside the Arizona Civic Center.28 Lidle met his new manager, Buck Showalter, and offered him advice about members of the Mets who were available.29
Lidle happily remarked, "I wasn't protected and I didn't know I was going to get picked, but I did. This is one city that I do like and I'll be glad to play here." 30 The Diamondbacks wanted Lidle to compete for a role in the starting rotation.31 Although he was "considered a steal in the expansion draft," he was not a member of the Diamondbacks for long.32
After a stress fracture in his shoulder, Lidle went on the disabled list; while rehabbing the injury in a minor-league game for the Tucson Sidewinders, Lidle injured his elbow, requiring season-ending Tommy John surgery.33 He never appeared in a game for Arizona, which waived him; "the Devil Rays claimed him, making him the first player to be part of both 1998 expansion teams."34 The Rays planned for Lidle to join the bullpen by the middle of 1999.
Like its namesake, Tampa Bay swam along the bottom of the American League East in each of its first six seasons. Lidle spent most of 1999 recovering from elbow surgery. He finally appeared in minor-league games for the St. Petersburg Devil Rays (high A) and Durham Bulls (Triple A) in the second half. The Devil Rays promoted him in September and he pitched in a handful of games. However, when his new teammates learned he had been a replacement player they turned on him on the bus, prompting Lidle to challenge "the loudest and drunkest one to a fight."35 Although the incident ended without a punch being thrown, Lidle received icy treatment from most of the Devil Rays during the rest of his stay with the team.36
In 2000, Lidle struggled and finished with a record of 4-6, but managed to have some highlights. In early June he struck out seven in seven innings in a win against the Phillies, but he experienced uncharacteristic control problems, walking five. His recovery from surgery began to manifest itself in box scores, as he rediscovered the strike zone and lowered his ERA from 6.23 to 5.03 from August 20 to September 27, and he finished 3-1, 2.22 in his final four starts.37 In late August, nearing the end of a frustrating year, Lidle threw a ball behind the Boston Red Sox' Brian Daubach, himself a replacement player,38 in retaliation for Pedro Martinez hitting Gerald Williams; he was ejected and suspended for three games.39 After returning, he shut out the Oakland Athletics on two hits. He became the perfect target for A's general manager Billy Beane, who saw value in groundball pitchers with good control, like Lidle.40
On January 8, 2001, the A's acquired Lidle in a three-team deal, which also netted Johnny Damon for Oakland. Believing Beane had taken advantage of them in the trade, the Rays front office became wary of dealing with him.41 In spring training, Lidle won the fifth spot in the starting rotation. The Sporting News reported he had developed "four pitches — fastball, curve, change, and split finger — and he is also developing a cutter. The split-finger tends to be Lidle's out pitch, and the other pitches set it up."42 Because he threw in the high 80s /low 90s, keeping the ball down became his trademark when he was pitching well.43
Early in his career with the A's, Lidle also began to be known for being outspoken with the press; the reputation followed him for the rest of his career. When the Devil Rays visited Oakland for the first time in 2001, Lidle spoke his mind to reporters and criticized Tampa Bay's general manager, pitching coach, and veteran players for lacking leadership.44 Rays pitcher Albie Lopez responded by calling Lidle "a scab" and "a replacement player."45 The Rays got the last laugh as they defeated the A's, 5-1, scoring four earned runs off Lidle.46 Greg Vaughn, a veteran who took the leadership remarks personally, homered off Lidle.47
Despite lingering issues with the Devil Rays, Lidle's 2001 campaign was the best of his big-league career. He found a home in Oakland and was popular with the media, who "appreciated his candor and good humor, and they enjoyed his world view — which extended significantly beyond an outfield fence in a ballpark."48 Because Lidle often ate candy between innings during a start, his teammates playfully nicknamed him Snacks.49
The right-hander started 29 games and finished with a 13-6 record and an ERA of 3.59, striking out 118 batters. After a shaky start, he went 12-2 from July 4 to the end of the season, winning his last five starts; and during that three-month stretch his ERA was 2.74 and he was as effective as the more celebrated members of the A's staff, Tim Hudson, Barry Zito, and Mark Mulder. More importantly, the A's, who were 40-42 on the morning of July 4, finished with a 102-60 mark and qualified for the playoffs as a wild card.
Lidle appeared in only one game in the Division Series against the New York Yankees. Starting Game Four at home on 11 days' rest, he showed his rust as he surrendered six runs on five hits and three walks in 3⅓ innings, as the Athletics unraveled and lost, 9-2. The next night the Yankees eliminated Oakland from the postseason.
Lidle remained hopeful that his good pitching would "secure him a place in the A's future and allow him to finally settle in one place for more than two seasons."50 Although he pitched well the following year, he did not get his wish. In Moneyball, Michael Lewis chronicled GM Billy Beane's philosophy of obtaining undervalued players, allowing them to flourish with the A's, and then trading them at peak value; Cory Lidle would be no exception.
The A's lost established stars Jason Giambi, Johnny Damon, and Jason Isringhausen, among others, to free agency. In 2002, the A's started slowly once again. With a 29-30 record and a third-place start, Oakland trailed the first-place Seattle Mariners by eight games in the AL West. By the middle of June, Lidle's ERA ballooned to 6.16, and his season, like the A's, appeared to be wrecked.51 A meeting with A's pitching coach Rick Peterson helped him change course. Lidle explained, "[Peterson] said you have to get back to what you did last year. It was then I really started working on my focus. Instead of 100 pitches, focusing on 70 of them, I'd focus 100 percent on every pitch. That's when it started to turn around."52 He also modified the pitching angle in his shoulder to induce more groundballs.53 On July 19 he pitched a one-hit shutout against the Texas Rangers. After the game, Lidle remarked, "Everything looks like it's going to turn around. … I'm going to take this and roll with it."54
By the end of July, Lidle's ERA had decreased by over a run. From August 4 to August 31, he was the most efficient starter on the A's, winning five decisions in six starts; his 0.20 ERA for the month lowered his overall ERA to 3.74, as he won the AL Pitcher of the Month Award.55 Lidle threw 43 consecutive innings without allowing an earned run, which as of 2018 stood as the record for the Athletics in Oakland.56 On August 21 he threw another one-hit shutout, this time against the Cleveland Indians. After he finally allowed an earned run on August 31, the Oakland fans gave him a standing ovation. Lidle credited his streak on his preparation and his positive attitude.57
Like Lidle, the Athletics began to dominate the American League. On August 12, the A's were 68-51, but were still in third place, trailing Seattle by 4½ games. From August 13 to September 4, they won 20 straight games setting an American League record, which has since been surpassed by the Indians. On September 6, the A's finally faltered, as Lidle started and took the loss to the Minnesota Twins, 6-0. After the game, he reflected on the quiet excitement in the clubhouse over the accomplishment of such a long and improbable winning streak.58 More importantly, the A's were then in first place with a two-game lead over the Angels.
The A's won the division with a 103-59 record, which was one game better than in 2001. In the playoffs, they went to a three-man starting rotation, and Lidle moved to the bullpen.59 In the Division Series against the Minnesota Twins, the A's season again ended abruptly; they lost three games to two. Lidle pitched only one inning in the series, allowing a run on two hits in a 7-5 loss.
In November, in a move to avoid paying him a larger salary, Billy Beane traded the 30-year-old Lidle to the Toronto Blue Jays for minor-league prospects.60 For the Athletics, Lidle had a 21-16 record pitching in 380 innings with a 3.74 ERA (116 ERA+), which was arguably his high-water mark for any team.
Lidle quickly signed to avoid salary arbitration.61 The Jays expected him to be the number-two starting pitcher behind ace Roy Halladay.62 Although he continued to "focus on every pitch," Lidle often left pitches up and over the plate; and even when groundballs were hit, more of them got through the infield because of the fast-artificial turf in Toronto.63 In 31 starts in 2003, Lidle went 12-15 with a disappointing 5.75 ERA for the third-place Blue Jays. By October, he no longer fit in Toronto's plans and became a free agent.
In December 2003 Lidle signed a one-year deal with the Cincinnati Reds for $2.75 million. His 2003 struggles continued into 2004. In 24 starts, the 32-year-old went 7-10 with a 5.32 ERA. By August 9, the Reds were mired in fourth place in the NL Central, trailing the first-place Cardinals by 18½ games, and traded Lidle to the Phillies, who needed a starter for a playoff run.
Back on a contender, Lidle again proved to be a capable second-half starter as he went 5-2 for Philadelphia with a 3.90 ERA over 62⅓ innings. He also contributed his only big-league home run, in a 10-0 complete-game win on August 29 over the Brewers. The Phillies went 6-1 over Lidle's last seven starts as he won four games in September, including his final three starts, and tied for the league lead in shutouts with three. The Phillies finished second in the National League East with an 86-76 record, but missed the playoffs.
In 2005, the 33-year-old Lidle pitched the entire season in Philadelphia. Throwing 184⅔ innings, he went 13-11 with a 4.53 ERA, and won four of his last five decisions. The Phillies had an 88-74 record, narrowly finishing second behind the Braves by two games and only one game behind the wild-card qualifier, the Houston Astros.
In August Lidle sat down with a writer for USA Today Sports Weekly and talked about his career and his life outside of baseball. He discussed his passion for golf and playing in poker tournaments, which he compared to the strategy a pitcher needs on the mound. He said he wanted to get his pilot's license and buy a plane after his baseball career ended, adding, "I live in LA, so I'd like to be able to go to Vegas if I want, to Pebble Beach — out to Phoenix to golf. A nice plane would get me to any of those within an hour and a half."64 Lidle decided not to wait and began working on his pilot's license the day after the 2005 campaign ended.65
Lidle's outspoken nature came out early in a 2006 interview as he questioned the legitimacy of Barry Bonds' chase of the career home-run record, which he related to Bonds' alleged use of performance-enhancing drugs.66 On the field, the Phillies' own performance was suffering. Philadelphia had gotten off to a poor start, seemed to have righted the ship by mid-May, but scuffled from there until the end of July with a 49-55 record as the trade deadline approached. On July 8, Lidle's record stood at 5-7, but he had begun pitching with a more consistent focus, and was a dependable six-inning starter.67 In keeping with his reputation as a second-half pitcher, Lidle won four starts in a row for the Phillies in July, and he drew Yankees GM Brian Cashman's interest.
In the American League East, New York and Boston were fighting tooth and nail for the division, and Boston held a half-game lead on July 30. Cashman knew the Red Sox were interested in obtaining Lidle for the stretch run; the Yankees also needed an outfielder due to injuries to Gary Sheffield and Hideki Matsui. He engineered a trade with the Phillies, sending marginal prospects for right fielder Bobby Abreu (along with his large contract) and Lidle. Although Abreu was clearly the headline of the trade, Lidle's inclusion was important to the Yankees, as Cashman explained:
Yeah, I could use an extra starter. We valued Lidle. He has a history of strong second halves every year, his ERA is a huge drop every year. He's a different pitcher in the second half than the first half. We needed him. We could use him, and knowing that [Boston] needed him too, if we could take him for ourselves to our benefit, and at the same time keep him away from them, that was cooler.68
After the trade, Lidle wasted no time in criticizing the effort and focus of the Phillies.69 Although he later apologized, the damage was done; Phillies reliever Arthur Rhodes called him a "scab," adding that Lidle was only interested in gambling, flying airplanes, and eating ice cream.70 Mets closer Billy Wagner, himself a former Phillie who had also questioned the intensity of his ex-teammates, characterized the comments as being "kind of chicken that Cory said it out the door."71
In Lidle's first start after the trade, he went six innings, allowing one earned run, as the Yankees beat the Blue Jays, 8-1. Later in the month, the Yankees and Red Sox met in Boston for a pivotal five-game series with the potential to decide the East championship. Coming into the series, the Yankees clung to a 1½-game lead, and with the home crowd at Fenway Park, the Red Sox figured to overtake them. However, the Yankees won the first four games of the series. Needing a win in the final game to send New York home with a 6½-game lead rather than 4½, the Yankees sent Lidle to the mound for his most important start for the ballclub.
Although Lidle walked five and allowed three hits in the Monday-afternoon game, none of Boston's baserunners managed to reach home, as he threw six shutout innings and struck out five. The bullpen allowed a run to score, but the Yankees finished off the sweep, winning 2-1. Bronx Banter blogger Alex Belth described the satisfaction of the final game:
You just don't expect these kinds of things to happen. Yes, even if you are a Yankee fan, spoiled by winning and success, you don't necessarily plan for your wildest dreams to come true. But that is what happened late Monday afternoon as the Bombers' B-Squad, featuring a starting line-up which included the likes of Nick Green at short, Bernie Williams in center, and Sal Fasano behind the mask, edged by a flat Red Sox team, 2-1. It was the only briskly played game of the turgid, five-game sweep, which will go down as the sequel to the famous 1978 Boston Massacre. David Wells pitched well for Boston but his teammates were lifeless with the bats and were shut-down by Corey [sic] Lidle, Octavio Dotel, Mike Myers, Scott Proctor and Kyle Farnsworth.72
The five-game sweep all but clinched the Yankees' ninth straight AL East title. New York coasted through September and won the division by 10 games. Although Lidle finished with an ERA over 5, he went 4-3 for the Yankees and threw 45⅓ innings. However, in his first five weeks in New York, which was during the most critical part of the pennant race, Lidle's ERA was only 3.38.73
In the playoffs, the Detroit Tigers made short work of the Yankees. After losing the first game of the series, the Tigers rebounded to win the next three.74 On October 7, Lidle entered the final game of the series in Detroit with the Yankees trailing 4-0. In what was be his only appearance of the series, Lidle pitched 1⅓ innings, allowing three runs on four hits. It would also be the final time he ever pitched. After the loss Lidle candidly leveled criticism at manager Joe Torre, claiming the Yankees were not as prepared as the Tigers for the series.75 Four days later, Cory Lidle was dead.
Lidle was well aware of the dangers of flying small aircraft, which had taken the life of Yankees captain Thurman Munson in 1979.76 He mitigated the risk by purchasing a plane with an Airframe Parachute System, which could deploy in the event of an engine failure and bring the plane safely to the ground.77 He was also serious about developing his skills as a pilot; his instructor, Tyler Stanger, called Lidle his "best student," adding "[h]e learned very, very quickly, and a lot of it is desire. He had huge desire."78
Stanger was with Lidle on his fateful flight.79 They were flying north above the East River; as they approached the Roosevelt Bridge on the east side of the river, they decided to do a U-turn and return to the south. Apparently misjudging both the wind and the turn distance, they began the turn over Roosevelt Island, instead of a few hundred feet to the east over Queens. Not having enough room to complete the maneuver, they flew into an apartment building on the Upper East Side of Manhattan; both men perished.80 A Manhattan jury later found for the manufacturer in a civil case brought by the families of Lidle and Stanger.81
Across major-league baseball, former teammates and coaches expressed their shock and sympathy for the Lidle family. An emotional Rick Peterson, Lidle's former pitching coach, called the tragedy "horrific."82 Billy Wagner penned an article about his grief for the New York Post.83 Former Devil Ray Fred McGriff, recalled Lidle as being "a good guy."84 In Oakland, Barry Zito found time to tell bittersweet stories about happier days with Lidle, including "a time when Lidle had his twin brother, Kevin, wear his uniform to the bullpen and start throwing off the mound as a prank on former A's pitching coach Rick Peterson."85 Alex Belth summed up the feelings of Yankees fans everywhere:
As I stared into space on the subway, I wondered why I was feeling so empty, so sad. I've never had any special affection for Lidle, a mouthy pitcher who seemed to have burned his fair share of bridges in different clubhouses across the big leagues. Nevertheless, he was a familiar face.

. . .

The first time I remember seeing my father cry when I was a boy was the day after Thurman Munson died. When they had a ceremony for Munson at Yankee Stadium, my father sat in his chair in the living room and sobbed. I was nine at the time and just couldn't understand why he was so upset. After all, he didn't even like the Yankees. He explained to me that sometimes it is sad when a person dies, no matter who they are, even if they did play for the Yankees. When I got older, I understood what he was telling me. But it wasn't until my trip home on a chilly, wet, October night, that I really felt what he meant.86
Lidle was laid to rest on October 17 in West Covina, California, as many players assembled to pay their respects to the pitcher. Joe Torre reflected on Lidle's last appearance for the Yankees, which occurred just days before, adding, "[w]e play a game and we think how important it is until you face something like this."87
In 2007 the Yankees followed tradition and wore black armbands on their left sleeves to remember Cory Lidle.88 Melanie Lidle and the couple's son, Christopher, threw out the first pitch at Yankee Stadium on Opening Day in 2007.89
Lidle pitched 1,322⅔ innings in the major leagues with a record of 82-72, 838 strikeouts, and an ERA of 4.57 (98 ERA+). In 2007, the City of West Covina erected a bronze statue of Lidle as a memorial to the fallen pitcher; he will forever wear the pinstripes of the New York Yankees.90 Today, the Cory Lidle Foundation raises "money for the Make A Wish Foundation … contribute[s] to the Mt. San Antonio Cory Lidle Memorial Scholarship, the Tyler Stanger Memorial Scholarship and establish[ed] the Cory Lidle High School Baseball Scholarship."91
This biography appeared in "Time for Expansion Baseball" (SABR, 2018), edited by Maxwell Kates and Bill Nowlin.
Acknowledgments
The author is indebted to Cassidy Lent, reference librarian at the National Baseball Hall of Fame and Museum, who provided him with a thick clip file on Cory Lidle only 45 minutes after he made the request. In addition, Mike Selleck, the baseball information manager for the Oakland Athletics, was very helpful in providing information about Lidle's streak of consecutive innings without an earned run; and generously mailed the author Jason Turnbow's A's Magazine article about Cory Lidle.
Notes
1 Tyler Kepner, "Lidle Had Passion for Flying, and for Speaking His Mind," New York Times, October 12, 2016: D1; Bill Sanderson, "Lidle's Bad Turn," New York Post, November 4, 2006: 9.
2 Jason Turnbow, "Making His Pitch: Opportunity Knocks for Cory Lidle," A's Magazine, September 2001: 26.
3 Ibid.
5 "Senior Babe Ruth Baseball," Los Angeles Times, June 22, 1989: 12.
6 Michael Morrissey, The Pride and the Pressure: A Season Inside the New York Yankee Fishbowl (New York: Doubleday, 2007), 123; Turnbow: 27; Kepner: D1; "High School Baseball Honors," Los Angeles Times, June 19, 1990: 47.
7 Turnbow: 26.
8 "Six Troy Errors Don't Matter in Loss to South Hills," Los Angeles Times, May 30, 1990: C10; "High School Baseball," Los Angeles Times, June 19, 1990: C10
9 corylidle.com/about-us; South Hills/San Luis Obispo Box Score, Los Angeles Times: 126; Turnbow: 26.
10 "High School Baseball Honors," Los Angeles Times, June 19, 1990: 47.
11 "Valley Roundup," Los Angeles Times, June 21, 1990: J10.
12 Ian Jacquiss, "Lindsey's Hit Gives Marina 5-A Title," Los Angeles Times, June 3, 1990. Accessed from Newspapers.com on March 10, 2018 and showing as page 934.
13 Turnbow: 27.
14 Kepner: D1, Turnbow: 29.
15 Kepner, D1, Turnbow: 29.
16 Kepner, D1.
17 Tim Kurkjian, "Who's on First, Joe? The Cardinals' Joe Torre, Like Other Managers, Finds Replacement Players to Be Excess Baggage," Sports Illustrated, March 6, 1995: 44.
18 David Waldstein, "Lidle Regrets Bucking Union," New York Post, May 10, 1997; Richard Griffin, "Strike Memories Still Haunt: Lidle Lives with Crossing the Line," WAYMORESPORTS.COM, February 16, 2003; accessed from HOF Clip File.
19 Griffin.
20 Richard J. Pridge, "Ladies and Gentlemen, Your 1995 Replacement Milwaukee Brewers (Almost): The Opening Day Roster That Nearly Was," April 5, 2015, shepherdexpress.com/news/what-made-milwaukee-famous/ladies-gentlemen-1995-replacement-milwaukee-brewers-almost/.
21 David Waldstein, "Lidle Regrets Bucking Union."
22 Brian Costello, "Strike Against Them — Replacement Players Still Paying the Price," New York Post, August 13, 2006.
23 Rob Centorani, "Mets Notebook," Binghamton Press and Sun-Bulletin, September 5, 1996: 5D.
24 Ibid.
25 David Waldstein, "Lidle's Winning Mets' Respect," New York Post, September 13, 1997.
26 David Waldstein, "Stunned Lidle Finds Out Fate First-Hand," New York Post, November 19, 1997.
27 Ibid.
28 Ibid.
29 Tom Verducci, "Razing Arizona: SI Was Present at the Creation as the Diamondbacks Put Together Their Ball Club in Last Week's Expansion Draft," Sports Illustrated, December 1, 1997: 84-85.
30 Ibid.
31 Turnbow: 29.
32 "Baseball," The Sporting News, August 17, 1998: 47.
33 Turnbow: 29 "Baseball," The Sporting News, October 26, 1998: 60.
34 "Baseball," The Sporting News, October 26, 1998: 60.
35 John Romano, "Old Wounds," Tampa Bay Times, July 17, 2002: 1C.
36 Ibid.
37 Turnbow: 29.
38 Romano: 5C.
39 Fred Goodall, "Martinez Gets Nasty After Fight," Indiana (Pennsylvania) Gazette, August 31, 2000: 21; "Transactions," Indiana Gazette, September 6, 2000: 28.
40 Turnbow: 29.
41 Michael Lewis, Moneyball: The Art of Winning an Unfair Game (New York: W.W. Norton, 2001), 204.
42 "Baseball," The Sporting News, May 7, 2001: 21.
43 "Baseball," The Sporting News, November 25, 2002: 57; Jeff Pearlman, "Straighter A's: A Mid-May Housecleaning Toned Down the Club's Personality, and by Ignoring the Threat of a Strike, Oakland Played Its Way to the Top of the AL West," Sports Illustrated: 59.
44 Carter Gaddis, "Lidle's Statement May Motivate Rays," Tampa Tribune, May 30, 2001: 25.
45 Ibid.
46 Mark Topkin, "Lidle Bashes Rays; Then Rays Bash Back," Tampa Bay Times, May 30, 2001, 1C.
47 Mark Topkin, "Lidle Bashes Rays.": 3C.
48 Susan Slusser, "The A's Remember the Man They Fondly Called 'Snacks,'" October 12, 2006; Accessed from sfgate.com/sports/article/The-A-s-remember-the-man-they-fondly-called-2550143.php; and Morrissey, 248.
49 Ibid.
50 Turnbow: 29.
51 Pearlman: 56-59.
52 Griffin.
53 youtube.com/watch?v=mOhD9gVEylo
54 Ibid.
55 Ibid; /mlb.mlb.com/mlb/news/tributes/obit_cory_lidle.jsp.
56 mlb.mlb.com/mlb/news/tributes/obit_cory_lidle.jsp; Mike Selleck, baseball information manager, Oakland Athletics, email correspondence with author, February 20, 2018.
57 "Five Minutes With … Cory Lidle," USA Today Sports Weekly, August 24-30, 2005, Accessed from HOF Clip File.
58 Ben Walker, "Twins Stop Athletics' Win Streak at 20 Games," Indiana Gazette, September 7, 2002: 15.
59 "Baseball," The Sporting News, September 21, 2002: 54.
60 Laurence Miedema and Craig Lancaster, "A's Deal Lidle to Toronto," San Jose Mercury News, Bayarea.com, November 17, 2002.
61 "A's Transactions," New York Daily News, November 18, 2002.
62 "Baseball," The Sporting News, November 25, 2002: 57.
63 "Baseball," The Sporting News, April 14, 2003: 50.
64 "Five Minutes With … Cory Lidle," USA Today Sports Weekly, August 24-30, 2005, accessed from HOF Clip File.
65 Tyler Kepner, "In Lidle, Yankees Have Extra Pitcher and Backup Pilot," New York Times, September 8, 2006.
66 "Lidle: Bonds' Chase Not 'Legitimate,'" SI.Com, May 4, 2006, accessed from HOF Clip File.
67 Dan Gelson, "Luckless Lidle Stifles Pittsburgh," Indiana (Pennsylvania) Gazette, July 9, 2006: 17.
68 Morrissey, 155.
69 Jim Salisbury, "Sorry! Lidle Backs Down, but Rhodes Gets His Back Up," Philadelphia Inquirer, August 2, 2006: E1, E3.
70 Ibid.
71 Michael Morrissey, "Wagner: Lidle's 'Chicken,'" New York Post, August 5, 2006, accessed from HOF Clip File.
72 Alex Belth, "Slaughterhouse Five (Let the Good times Roll)," August 21, 2008, accessed at bronxbanter.baseballtoaster.com/archives/2006_08.html.
73 Tyler Kepner, "In Lidle, Yankees Have."
74 baseball-reference.com/postseason/2006_ALDS1.shtml.
75 Tyler Kepner, "Lidle Had Passion for Flying." New York Times, October 12, 2016: D1.
76 Ibid.
77 Tyler Kepner, "In Lidle, Yankees Have."
78 Ibid.
79 Bill Sanderson, "Lidle's Bad Turn," New York Post, November 4, 2006, accessed from HOF Clip File.
80 Ibid.
81 Associated Press, "Plane-Maker Cleared in Cory Lidle's Death," May 24, 2001, ESPN.Com, accessed from HOF Clip File.
82 Pete Iorizzo, "Seven Mets Were Former Teammates," Albany Times Union, October 12, 2006: C4.
83 Billy Wagner, "May God Help Cory's Family Get Well," New York Post, October 12, 2006, accessed from HOF Clip File.
84 Joe Henderson, "Lidle Remembered as Good Person," Tampa Tribune, October 12, 2006: 19.
85 Slusser, "The A's Remember."
86 Alex Belth, "A Sad Night in New York," October 11, 2006, Accessed at bronxbanterblog.com/2006/10/11/a-sad-night-in-new-york/.
87 Associated Press, "Family, Friends, Teammates Pay Tribute to Lidle," October 17, 2018, ESPN.Com, accessed from HOF Clip File.
88 "Honoring Lidle," Oneonta (New York) Star, February 16, 2007, accessed from HOF Clip File.
89 Cliff Corcoran, "Yankees 6 Blue Jays 3," bronxbanterblog.com/2007/03/.
90 Associated Press, "Council votes to create put statue of Cory Lidle in West Covina," April 5, 2007, accessed from HOF Clip File.
Born
March 22, 1972 at Hollywood, CA (USA)
Died
October 11, 2006 at New York, NY (USA)
If you can help us improve this player's biography, contact us.
https://sabr.org/sites/default/files/57%20-%20Lidle%2C%20Cory.jpeg
600
800
admin
/wp-content/uploads/2020/02/sabr_logo.png
admin
2018-10-23 14:57:45
2020-04-09 14:38:40
Cory Lidle