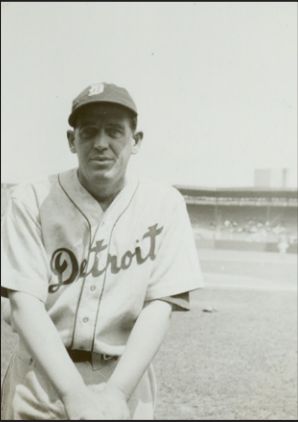 ---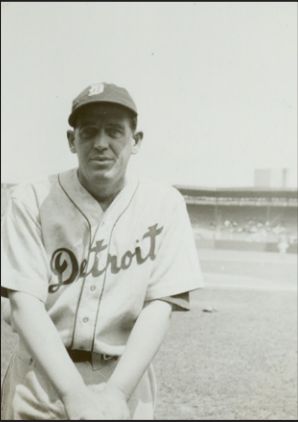 Ralph Foster "Cy" Perkins was a baseball lifer, playing major-league baseball for 17 years, managing in the minor leagues (and briefly in the big leagues), and coaching for the New York Yankees, Detroit Tigers, and Philadelphia Phillies. Although he was an ironman catcher who was universally thought to be one of the best in the game while toiling with Connie Mack's Philadelphia Athletics in the early 1920s, he is best remembered for as serving as a mentor to three Hall of Famers — Mickey Cochrane, Lefty Grove, and Robin Roberts. In all three instances, Perkins had a lot to do with starting them on the path to Cooperstown.
Born in the fishing town of Gloucester, Massachusetts, on February 27, 1896, he was the son of Perry Perkins, a teamster, and Hannah Doran Perkins. While he was growing up, a play called The Old Homestead by Denman Thompson and George Ryer had a very successful run in Boston and then on Broadway. The play featured a character named Cy Perkins, and the name soon caught on for Ralph, who would be known as Cy for his entire life.1
Perkins grew to 5-feet-9 by ninth grade and initially played second base for Gloucester High. In a game during his sophomore year, the opposition was running wild on Gloucester's catcher, causing a rebellion on the team. Perkins volunteered to catch, and from that day on, he was a catcher.
One of his high-school teammates was Al "Brick" McInnis, younger brother of Stuffy McInnis, a member of the Philadelphia Athletics' famed $100,000 infield. The older McInnis worked with the high-school team in the early spring and took notice of Perkins, who was set to become the team captain his senior year. McInnis, however, recommended Perkins to Connie Mack of the A's, even though teenager weighed only 130 pounds, and he ended up signing a professional contract before his last year of high school.2
The Athletics sent the 18-year-old Perkins to the Raleigh Capitals of the Class D North Carolina State League for the start of the 1914 season, presumably to play under the watchful eye of Connie Mack's son Earle, who was the manager. Perkins struggled early on and was about to be released when he stepped up as a pinch-hitter and clubbed a home run. That earned him a reprieve, but he still had trouble getting untracked and went 18 games before getting another hit.3 He showed enough defensively to become the regular catcher, however, and hit .230 in 103 games. 
Perkins was back with Raleigh for 1915, and in 116 games and 405 at-bats hit .235.  Surprisingly, Connie Mack called Cy up from Class D to the major-league club for a late-season trial. Perkins made his big-league debut on September 25 in an unsuccessful pinch-hitting role, but then he caught most of the remaining games.4 Overall, in seven games, Perkins batted .200, getting four hits in 20 at-bats.5 
Connie Mack had been a catcher. Very early in Perkins's career, Mr. Mack told him that if he ever had trouble deciding what pitch to call, to look over to the bench to him for help. As Perkins later told the story, "I was a cocky young guy and thought, 'There's no way I'll ever need his help.'" But one day the A's were in a tight situation and Perkins wasn't sure what to call, so he looked over to the bench at Mr. Mack. In response, the great Connie Mack just shrugged his shoulders.6
Invited to spring training in 1916 with the Athletics, Perkins came down with typhoid fever on the steamer Comanche on the way to camp in Florida.7 He recovered, did most of the catching for the A's as the club made its way north, and thought he had made the team.  But the day before the opener, Connie Mack told him he was sending him to Atlanta in the Class A Southern Association to work under Charlie Frank, a trusted manager.8  
He spent both the 1916 and 1917 seasons with the Crackers, batting .219 and .221 respectively. Despite the low average, he had another late-season trial with the last-place Athletics in 1917, batting .167 in 21 plate appearances. His defense earned him a spot on the club in 1918. In that war-shortened season, Perkins shared the catching duties with Wickey McAvoy and hit .188 in 68 games as the A's again finished in the cellar. 
Although Perkins displayed no power early in his career, he kept trying to pull everything to left field, even with a runner at second base and less than two outs. After he hit an easy fly ball to left in one game, failing to advance the runner, someone told him after the game to report to Mr. Mack in the dugout. When he did, Mack said, "I want you to learn to hit to right field now," and watched while Perkins worked on hitting to right field for 20 minutes against a batting-practice pitcher. Finally Mack said, "That's enough. I never want to see you hit to left field with a man on second base again." Apparently, Perkins thereafter never did.9
Injuries to McAvoy and Perkins's defensive prowess led to his becoming the regular catcher for the A's in 1919. His hitting improved to .252 in 101 games, but the A's were dismal, winning only 36 games while losing 104 to finish 52 games out of first place. The Athletics were so bad in 1919, however, that Mr. Mack had Perkins fill in for seven games at shortstop, a position he had never played. But Perkins did nail down the starting catching position, where he remained for the next six years.
From 1920 through 1924 Perkins was something of an ironman for the Athletics, catching in 146 games once and 141 games twice. By 1922 he was the highest-paid player on the team, making $7,000.10 During those years the A's gradually improved, escaping the cellar in 1922 and rising to fifth place in 1924 with a 71-81 record. Perkins became a solid .260-plus hitter, with a high of .288 in 1921, the year he slugged 12 of his lifetime 30 home runs.
In February 1924 Perkins married Rachel Nauss of his hometown Gloucester, whose father was in the lumber business. The couple had two daughters, Dorothy and Cynthia.11 Rachel was an adept tennis player and apparently enjoyed all athletics. For his part, Perkins was an enthusiastic golfer, and in the offseason he took turns as both a life-insurance and car salesman. One spring during his playing career, he even tried his hand at sportswriting, covering the A's spring training for a Philadelphia paper.12                          
Overall, Perkins was universally regarded as one of the best catchers in the game, if not the very best.13 Only Ray Schalk, Steve O'Neill, Wally Schang, and Hank Severeid were mentioned in the same breath.14 Hall of Fame Yankees pitcher Waite Hoyt thought Perkins was "[p]robably one of the greatest receiving catchers who ever lived."15 Sportswriter Shirley Povich referred to him once as "the best catcher in baseball."16 Pulitzer Prize-winning journalist Westbrook Pegler, who was critical of almost everybody and everything, wrote that "Cy Perkins was one of the best ballplayers I ever saw, and he can't be ranked any worse than first in gentlemanliness and sportsmanship columns either." He went on to refer to Perkins as "once . . . the best catcher in the world, playing year after year with the worst club in the world."17
A key to Perkins's durability during those years was his ability to avoid broken fingers on his throwing hand. He had an older brother who was a catcher and had broken his fingers 15 times from foul tips. Cy wanted to avoid a similar fate. So he put his right hand in a loose fist when receiving the ball, which meant that even when he was hit by foul tips, his hand gave some and thus avoided broken bones. Virtually every catcher in the big leagues soon tried to follow his example.18 Although he caught 1,111 big-league games and another 400-plus in the minor leagues, Perkins's fingers remained long and straight, unlike the gnarled digits of most catchers of the day.19
After his playing career, Perkins became a popular after-dinner speaker and frequently would point to his unscarred hands. He would then tell the audience that, nevertheless, he had a two-inch scar on his knee thanks to Ty Cobb. According to Perkins, it happened in his very first big-league game after Cobb doubled and the next batter singled, sending Cobb racing for home.  "Being a fresh rookie, I decided to go up the line and meet Cobb. That was the biggest mistake I ever made. Cobb plowed into me and the next thing I knew, I was stretched out on the ground, my mitt lying in one place, my mask in another, and my chest protector twisted around my back."20
Perkins began the 1925 season as the Athletics' regular catcher once more, but that was soon to change. His backups on Opening Day were two imposing rookies, Mickey Cochrane and Jimmie Foxx. In the eighth inning of that first game, Connie Mack sent Cochrane up to pinch-hit for Perkins. Cochrane grounded out, but the game was tied and went into extra innings, so he stayed in to catch. In the tenth he lashed a single to left field. It was hit so hard that Jim Poole, who was on second base, could only get to third.21  
In the dugout, Perkins said to no one in particular, 'There goes Perkins's job on that base hit."22  He was right; Cochrane caught 133 games and hit .331. Perkins caught parts of only 58 games, even though he batted a career high .307. Although he was just 29 years old, his days as a regular catcher were over. 
Cochrane could hit like the dickens but was a work in progress behind the plate. He had trouble with popups, footwork, throwing, and working with pitchers. Perkins had taken him under his wing in spring training, and continued to work tirelessly with him even after Cochrane took his job, even rooming with Mickey on the road.23 
He broke in another memorable rookie in 1925, a flame-throwing southpaw pitcher named Robert "Lefty" Grove. When Grove came to the majors he was fast, but very wild, and did not know how to locate pitches or pace himself. Cochrane and Grove, both with short fuses, clashed, so Connie Mack had Perkins become Grove's personal catcher.24 Perkins worked to slow down Lefty's delivery, getting him to step off the rubber and slap the ball into his glove three times before he threw a pitch.25 He persuaded Grove, who threw almost all fastballs, to work on a slow curve, which eventually became a very effective pitch.26 He even got the high-strung Grove to relax (and sometimes smile) while on the mound in response to Perkins's lighthearted repartee. But Grove threw so hard that Perkins's hands would be chafed right through his catcher's glove.27       
After Cochrane's sudden emergence, Perkins caught only 55 games in 1926, hitting a solid .291, then 54 games in 1927 (.255), 19 games in 1928 (.172), 38 games in 1929 (.211), and 19 games in 1930 (.158). Although the Athletics won World Series titles in 1929 and 1930, Perkins did not appear in either fall classic as Cochrane did all the catching for Philadelphia. But along with Ed Rommel, Perkins was one of two players Connie Mack had kept around from the team's cellar-dwelling years of the early 1920s.
Perkins had a keen sense of fair play, which sometimes came back to haunt him. In 1928 he was catching against the Yankees when Babe Ruth was struggling with a dislocated finger. While at the plate, Babe swung and missed at a pitch, popping the finger out of the socket. He turned to Perkins, who yanked it back into its proper place. The same thing occurred after Ruth swung and missed at strike two. But on the third swing, the Babe knocked the ball far into the right-field seats for a monstrous home run.28
After the 1929 World Series, Perkins joined Mickey Cochrane, Tris Speaker, and Eddie Collins on a small-game hunting trip to New Brunswick.29 Shortly after they returned the stock market crashed, causing Perkins to lose $50,000 overnight. Worse than that, he quickly went into debt because of margin calls and had to borrow $25,000 to cover them. Cochrane, realizing how much Perkins had helped him, co-signed the note.30 Although he could have declared bankruptcy, Perkins declined to do so, insisting instead on paying off his creditors.31  
Perkins seemed to accept his transition from an ironman behind the plate to occasionally- used second stringer. In a 1930 interview he said, "My role is cut out for me. I catch a few games when Cochrane needs a rest. I coach the young pitchers, and I warm up relief pitchers in the bullpen. That keeps me well occupied, and although I am only an obscure cog in the Athletic machine, I still feel my work is of some consequence."32 At the time, Perkins was still just 34 years old.
After the 1930 season, Connie Mack decided to go with a younger backup and acquired Joe Palmisano from Portland in the Pacific Coast League.33 The handwriting was on the wall and on November 12, 1930 the A's gave Perkins his unconditional release. He was not out of work long, however, as the New York Yankees signed him to be a player-coach for 1931. 
He was to work with the Yankee pitchers and catchers as well as take an occasional turn behind the plate. The club had an eccentric young southpaw pitcher named Lefty Gomez, and manager Joe McCarthy decided it would be a good idea for Perkins to room with the rookie. After a few weeks, McCarthy took Perkins aside to tell him he was doing a good job with Gomez. Perkins confessed, "Joe, I ain't doing a thing. All he does is sit at the phone and talk by the hour to some doll named June, eat a tomato sandwich, and go out and throw the ball."34
But just as he had with A's pitchers like Ed Rommel, George Earnshaw, Rube Walberg, and Lefty Grove, Perkins had a significant impact with the Yankees pitchers. He improved George Pipgras's curveball, taught Gomez and Red Ruffing how to throw a changeup, and worked with Johnny Allen on keeping his composure.35
Perkins would remain with the Yankees for three years through 1933, the last two as only a coach. He even roomed with Babe Ruth for a time, and became very fond of the Sultan of Swat. Perkins should certainly be given some credit for the impressive Yankees' pitching performance in 1932, when the team went 107-47 and raced to the pennant by 13 games. 
When Mickey Cochrane became player-manager of the Detroit Tigers after the 1933 season, one of his first actions was to bring Cy Perkins over from the Yankees as one of his coaches. The Tigers had great success in 1934 and 1935, winning the pennant both years and the World Series in 1935 in a thrilling seven games. 
But in the middle of the 1935 season, tragedy struck Perkins. His wife, Rachel, died on July18 at her parents' home in Gloucester, after an illness that lasted seven weeks. She was just shy of her 33rd birthday and left their two daughters, who were only 10 and 4 years old.36 Perkins never remarried and seemed to never really recover from the loss of Rachel.
The loss of his wife, coupled with his continuing financial woes, led Perkins to the bottle, although he had never taken a drink before the age of 37.37 As he later said, "I was sick in the mind. Cochrane saved my job a dozen times. I was fouling things up not only for myself but also for baseball."38 His financial situation was so bad that Perkins simply endorsed his World Series checks in both 1934 and 1935 ($4,400 and $6,200 respectively) over to his creditors.39
He stayed with Detroit as a coach through the 1938 season, but when the Tigers fired Cochrane as manager, they also released Perkins as a coach. He had even served as manager of the Tigers for 15 games in 1937 after Cochrane was severely beaned by a Bump Hadley fastball. Under Perkins, the Tigers won six and lost nine.
He signed on as a scout, covering the Midwest for the Tigers for 1939, but with Cochrane no longer in the organization to protect him, his contract was not renewed after the season. Perkins then managed to land a job for 1940 managing the Hazelton (Pennsylvania) Mountaineers in the Class B Interstate League. Attendance miseries forced the franchise to relocate to Lancaster in June, where they became the Red Roses. Perkins guided the club to a fourth-place finish, finishing 62-56 and barely making the four-team playoffs. But the team got hot at the right time, defeating the Wilmington Blue Rocks in the first round of the playoffs three games to one, and then winning four out of five from the first place Reading Chicks in the final round to claim the league championship.40
Still drinking heavily, however, Perkins found himself without a job in baseball for 1941. He helped operate a bowling alley in his hometown, before joining the Navy at the age of 46 as a yeoman third class in November, 1942.41 He rose to become an athletic specialist, helping to coach baseball in the Navy. 
After his discharge in 1944, Perkins was again without a job, although he had curbed his drinking.  One day he drove down to Boston from Gloucester to watch the Braves play the Dodgers at Braves Field. Dodgers manager Leo Durocher, who knew Perkins from his American League days playing for the Yankees, saw Cy in the stands and visited with him. Durocher arranged for Perkins to do some scouting for the Dodgers, and then in 1945 manage the Burlington Bees in the Class C Carolina League.42
On June 30, 1945, Ben Chapman was named manager of the Philadelphia Phillies. Chapman remembered how supportive Perkins had been when he was breaking in with the Yankees in the early 1930s. He brought the former catcher in as one of his coaches for the 1946 season.43 It was the beginning of a long run with the club, as Perkins remained with the Phillies for nine years and served under four managers.  
In his quiet, unassuming way, Perkins would have much to do with the rise and success of the Whiz Kids group that won the 1950 National League pennant. According to Andy Seminick, Perkins "taught me more about catching than I ever thought existed."44 Perkins also had played a significant role in helping bonus baby Curt Simmons develop. Simmons struggled with control his first couple of years. He had a herky-jerky motion, and some of the coaches tried to get him to change his delivery, which only made it worse. Finally Perkins, along with Eddie Sawyer, who had taken over as manager by that time, told Simmons to forget about all the advice he'd been getting and just throw the way he had in high school. With that, Simmons became a dominant big-league pitcher.45 
But it was with Robin Roberts that Perkins had the most profound impact. It began when Roberts was an amateur working out with the Phillies in Chicago's Wrigley Field. After he threw a few pitches, Roberts heard one of the Phillies coaches say, "Don't let that kid get out of the park." That voice was Perkins, and Roberts soon signed with the Phillies for a $25,000 bonus.46
Thereafter, Perkins was Roberts' biggest fan and supporter, and Roberts became very dependent on Perkins's low-key but very positive support. For example, Roberts reported late to his first spring training so that he could finish the winter quarter at Michigan State University and earn his degree, and was immediately beset with muscle pulls. One day he was walking behind Phillies' owner Bob Carpenter and overheard Carpenter say, "Looks like I blew another $25,000." Later, Roberts was in the locker room feeling sorry for himself when Perkins came by and said, "They're on your ass, aren't they, kid?" Then he said, "Wait till you pitch, they won't be on your ass anymore."47 That was the first conversation the two had ever had, but Perkins would frequently dispense similar pearls of wisdom from time to time to help Roberts' confidence. For example, while Roberts was warming up for a 1950 spring-training game, Perkins said to him, "Kid, I want to tell you something. I've been in baseball for 35 years and the best five pitchers I've ever seen are Walter Johnson, Lefty Grove, Herb Pennock, Grover Cleveland Alexander, and you." At the time, Roberts' lifetime record was 22 wins and 24 defeats.48 
Perkins was mostly hands off as far as telling a pitcher how to pitch. For example, with Roberts he simply said, "Do it your way, kid." But when Roberts would have a bad game and get knocked around, Perkins would say, "Remember, those guys on the other team are getting paid, too," or he might recall how even Lefty Grove got knocked out of the box on occasion.49
When the Phillies decided to let Perkins go after the 1954 season Roberts was apoplectic. He went so far as to go to Bob Carpenter and offer to pay Perkins salary if they would keep him on, but the Phillies' owner declined the offer.50 So at 58, Perkins was out of baseball for good. 
Although he was no longer in baseball officially, Perkins continued to keep tabs on his protégé Roberts. In 1960 Roberts started the season 1-7 with a poor Phillies team. After he warmed up for his next start and was toweling off in the dugout, he heard a familiar voice say, "Hi kid.  You're throwing fine." It was Perkins, who had come to the ballpark just to watch Roberts warm up. Roberts won that day and for the rest of the year won 11 and lost 9.
A couple of years later, Roberts was released by the New York Yankees right after the start of the 1962 season. Roberts, who was 36, was at home contemplating his future when Perkins called and said, "Don't let them run you out of the game. You'll be pitching shutouts when you're 40. I'm telling you, don't you dare quit. There's no way you can't keep pitching." 
Roberts shortly signed with the Baltimore Orioles, pitched another five years in the big leagues, and won 52 more games.51
After his forced retirement from the Phillies, Perkins coached baseball at Valley Forge Military Academy for three years.52 He continued as a popular after-dinner speaker, regaling audiences with stories of Babe Ruth, Ty Cobb, Lefty Grove, Connie Mack, and many others. Perkins, however, struggled with the bottle again late in life and died in a convalescent home in Philadelphia on October 2, 1963. He was 67 years old.
Although largely forgotten today, Cy Perkins was a baseball lifer, spending 40 years in professional baseball. He became one of the top catchers of his time, but his life was a hard one, with financial ruin from the stock market crash of 1929 and the early loss of his wife. He was a student of the game, had an impeccable eye for baseball talent, was a great and patient teacher of the game, and could impart pearls of wisdom in his understated manner at just the right time.  Perhaps those are Cy Perkins's real baseball legacies.
Sources
Anderson, William M., The Glory Years of the Detroit Tigers, 1920-1950 (Detroit: Wayne State University Press, 2012).
Bak, Richard, Cobb Would Have Caught It — The Golden Age of Baseball in Detroit (Detroit: Wayne State University Press, 1991).
Bevis, Charles, Mickey Cochrane — The Life of a Baseball Hall of Fame Catcher (Jefferson, North Carolina: McFarland & Co., Inc., 1998).
Cochrane, Gordon S. (Mickey), Baseball — The Fan's Game (New York: Funk & Wagnalls Co., 1939).
Gorman, Bob, Double X (Camden, New Jersey: Holy Name Society, 1990).          
Johnson, Harold (Speed), Who's Who in Major League Baseball (Chicago: Buxton Publishing Co., 1933).
Johnson, Lloyd, and  Miles Wolff, eds., Encyclopedia of Minor League Baseball (Durham, North Carolina: Baseball America, Inc., 2nd ed. 1997).
Jordan, David M., The Athletics of Philadelphia — Connie Mack's White Elephants, 1901-1954 (Jefferson, North Carolina: McFarland & Co., Inc., 1999).
Kaplan, Jim, Lefty Grove — American Original (Cleveland: Society for American Baseball Research, 2000).
Kashatus, Bill, Connie Mack's '29 Triumph (Jefferson, North Carolina: McFarland & Co., Inc., 1999).
Lane, F.C., "In the Shadow of Baseball's Greatest Catcher," Baseball Magazine, October, 1930.
Lee, Bill, The Baseball Necrology — The Post-Baseball Lives and Deaths of Over 7,600 Major League Players and Others (Jefferson, North Carolina: McFarland & Co., Inc., 2003).
Levy, Alan H., Joe McCarthy — Architect of the Yankee Dynasty  (Jefferson, North Carolina: McFarland & Co., Inc., 2005).
Lieb, Frederick G., Connie Mack — Grand Old Man of Baseball (Kent, Ohio: The Kent State University Press, 2012, reprint edition).
Macht, Norman L., Connie Mack — the Turbulent & Triumphant Years, 1915-1931 (Lincoln, Nebraska: University of Nebraska Press, 2012).
Meany, Tom, and Tommy Holmes, Baseball's Best — the All-Time Major League Baseball Team (New York: Franklin Watts, Inc., 1964).
Millikin, Mark R., Jimmie Foxx — the Pride of Sudlersville (Lanham, Maryland: The Scarecrow Press, Inc., 1998).
Murdock, Eugene, Baseball Between the Wars — Memories of the Game by the Men Who Played It (Westport, Connecticut: Meckler Publishing, 1992).
Pietrusza, David; Matthew Silverman, and Michael Gershman, Baseball — the Biographical Encyclopedia (Kingston, New York: Total Sports Publishing, 2000).
Povich, Shirley, "Perkins Votes for Cochrane," Baseball Digest, July 1948.
Roberts, Robin, and C. Paul Rogers, III, My Life in Baseball (Chicago: Triumph Books, 2003).
Roberts, Robin, and C. Paul Rogers, III, The Whiz Kids and the 1950 Pennant (Philadelphia: Temple University Press, 1996).
Smith, Robert, Babe Ruth's America (New York: Thomas Y. Crowell Co., 1974).
Stang, Mark, Athletics Album — A Photo History of the Philadelphia Athletics Wilmington, Ohio: Orange Frazer Press, 2006).              
Taylor, Ted, The Duke of Milwaukee — the Life and Times of Al Simmons, Baseball's Forgotten Superstar (Columbus, Ohio: The Educational Publisher, 2011).
Ward, John J., "A Star Catcher Who Is Seldom Mentioned," Baseball Magazine, April  1924.
Notes
1. David Pietrusza, Matthew Silverman, and Michael Gershman, Baseball — the Biographical Encyclopedia, 880.
2. Ford Sawyer, "New Englanders in the Big Leagues, Ralph Perkins — Philadelphia Athletics," undated article in National Baseball Library clippings file for Cy Perkins; Ford Sawyer, "Golf Links Lure 'Cy' Perkins During Diamond Off-Season," Boston Globe, December, 22, 1924.
3. Ford Sawyer, "New Englanders in the Big Leagues, Ralph Perkins — Philadelphia Athletics."
4. Norman L. Macht, Connie Mack — the Turbulent & Triumphant Years, 1915-1931, 50.
5. That was the year Connie Mack largely disassembled his Athletics club that had won four pennants in five years. The 1915 A's were dreadful and won 43 games while losing 109, and finishing in the cellar, 58½ games out of first place.
6. Robin Roberts and C. Paul Rogers, III, The Whiz Kids and the 1950 Pennant, 4.
7. Unidentified clipping dated March 16, 1916, from the Cy Perkins clippings file of the National Baseball Library.
8. Macht, 67.
9. Macht, 191-92.
10. Macht, 284.
11. Harold (Speed) Johnson, Who's Who in Major League Baseball, 434.
12. Ford Sawyer, "Gold Links Lure 'Cy' Perkins During Diamond Off Season."
13. F.C. Lane, "In the Shadow of Baseball's Best Catcher, Baseball Magazine, October 1930, 498; John J. Ward, "A Star Catcher Who is Seldom Mentioned," Baseball Magazine, April 1924, 493.
14. Undated clipping from the Cy Perkins clippings file of the National Baseball Library.
15. Eugene Murdock, Baseball Between the Wars — Memories of the Game by the Men Who Played It, 44.
16. Shirley Povich, "Perkins Votes for Cochrane," Baseball Digest, July 1948, 51.
17. Westbrook Pegler, "Fair Enough," Saturday, November 13, 1937, unidentified column from Cy Perkins clippings file, National Baseball Library. 
18. Lane, 497; Ward, 493.
19. Povich, 51. 
20. "Perkins, Standout Catcher for Mack's A's, Dead at 67, clipping dated October, 12, 1963, in Cy Perkins clippings file, National Baseball Library.  After knocking Perkins for a loop, Cobb allegedly leaned down while Cy was looking for his mask and said, "How'd you like it, you dirty little punk?  This is just a sample.  The next time you try to stop me, I'm going to knock you into the stands." The next day Cobb came over and said to Perkins, "You're going to be a great catcher.  I like you, but that's not going to stop me from tearing your guts out if you get in my way.  All I want from you is three inches on either side of the plate when I'm trying to score.  Is that asking for too much?"  Macht, 445.
21. Charles Bevis, Mickey Cochrane — the Life of a Baseball Hall of Famer, 39.
22. Gordon S. (Mickey) Cochrane, Baseball — the Fan's Game, 13.
23. Macht, 367; Cochrane, 11; Bevis, 39.  Perkins also worked with the other rookie catcher, Jimmie Foxx.  With the emergence of Cochrane and Perkins as a superb backup, Foxx was eventually moved to first base. Mark R. Millikin, Jimmie Foxx — The Pride of Sudlersville, 52, 53, 58, 62, 75. 
24. Macht, 378.
25. Jim Kaplan, Lefty Grove — American Original, 21, 90; Tom Meany, Baseball's Best — The All-Time Major League Baseball Team, 56-57; Macht, 400.
26. Macht, 400.
27. Kaplan, 21, 90.
28. Robert Smith, Babe Ruth's America, 191.
29. Bevis, 77.
30. Bevis, 70; Smith, 218; Richard Bak, Cobb Would Have Caught It, 309.
31. John M. Flynn, "Tibbetts (sic) Will Be Best Catcher in Baseball in 1938, Perkins Predicts," Berkshire Evening Eagle, March 2, 1938, 12, found in Cy Perkins clippings file, National Baseball Library.
32. Lane, 522.
33. Palmisano would play only the 1931 season in the big leagues, batting .227 in 19 games.
34. McCarthy replied, "Maybe we're underestimating the power of tomatoes.  Don't change his diet, and let's hope he keeps the same girlfriend."  Alan H. Levy, Joe McCarthy — Architect of the Yankee Dynasty, 156.  Gomez would win 21 games for the Yankees in 1931 and would later marry and spend his life with Broadway star June O'Dea.
35. Levy, 169.
36.  Gloucester Daily Times, July 19, 1935, 1.
37. Povich, 52.
38. Povich, 52.
39. Perkins had done the same thing with his 1932 Yankees World Series check, which was for $5,200.  Povich, 52.
40. Lloyd Johnson and Miles Wolff, eds., Encyclopedia of Minor League Baseball (2nd ed.), 315.
41. Unidentified clipping dated November 12, 1942, from the Cy Perkins clippings file of the National Baseball Library.
42. Povich, 52. 
43. Povich, 52.
44. "Cy Perkins Dies in Rest Home; Caught for A's," Philadelphia Bulletin, Oct. 2, 1963, found in the Cy Perkins clippings file of the National Baseball Library.
45. Roberts and Rogers, Whiz Kids, 199.
46. Roberts and Rogers, Whiz Kids, 66; Roberts and Rogers, My Life, 22.
47. Roberts and Rogers, Whiz Kids, 65-66; Roberts and Rogers, My Life, 28.
48. Perkins also told Roberts that he would be the next 300-game winner.  He was not far off; Roberts won 286 games in his major-league career. Roberts and Rogers, Whiz Kids, 66; Roberts and Rogers, My Life, 29.
49. Roberts and Rogers, Whiz Kids, 67; Roberts and Rogers, My Life, 29-30.
50. Roberts and Rogers, Whiz Kids, 95-96; Roberts and Rogers, My Life, 136.
51. Roberts and Rogers, Whiz Kids, 96; Roberts and Rogers, My Life, 172, 181.
52. Bill Lee, The Baseball Necrology, 314.
Born
February 27, 1896 at Gloucester, MA (USA)
Died
October 2, 1963 at Philadelphia, PA (USA)
If you can help us improve this player's biography, contact us.
http://sabr.org/sites/default/files/CyPerkins.JPG
600
800
admin
/wp-content/uploads/2020/02/sabr_logo.png
admin
2012-01-04 20:44:52
2020-10-09 08:19:38
Cy Perkins