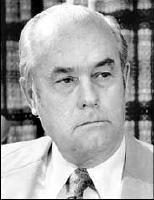 ---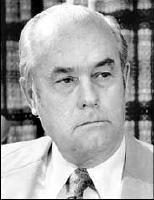 It was nearing the end of September, 1914, and a 19-year-old Babe Ruth was wrapping up his first season in professional baseball wearing a Boston Red Sox uniform. At that time, roughly seven miles away from Fenway Park in the tiny peninsula-town of Winthrop, Massachusetts, Richard H. O'Connell was born.
Many decades later, O'Connell arguably had a greater overall impact on the team's long-term fortunes than the great Ruth. Boston sportswriter and city native Howard Bryant told "The Hardball Times" in 2004: "To me, Dick O'Connell is the most underrated person in Red Sox history. He was the first Red Sox executive to look at the club and make baseball decisions and not crony decisions."
O'Connell starred in both baseball and football at Winthrop High School, and went on to play both sports at Boston College. After breaking his leg while playing for the football team, there was little reason to believe a career in professional sports lay ahead. He graduated from B.C. in 1937, where he continued on to earn his master's degree in Economics the following year. O'Connell then took a position at the Sanborn School in Kingston, New Hampshire, serving as the school's athletic director until America became involved in World War II, which prompted him to join the Navy.
As an officer, O'Connell worked in Naval Intelligence, serving on the staffs of Admirals Chester Nimitz and Kelly Turner. Between 1943 and 1945, O'Connell was involved in the planning of all Pacific invasions, for which he was later awarded the Bronze Star.
While at Pearl Harbor in 1945, O'Connell met several members of the Red Sox family also stationed there, including Johnny Pesky, team publicist Ed Doherty, and radio broadcaster Jim Britt. Lt. Commander O'Connell was encouraged to drop by Fenway Park after his military discharge to inquire about the possibility of an opening for him in the organization. His official discharge came on January 2, 1946, and he subsequently did drop in at Fenway. Upon his visit to the Red Sox executive offices in early '46, he met Red Sox general manager Eddie Collins and minor league director George "Specs" Toporcer. The Red Sox were in the process of placing a minor league team in the New England League, and offered O'Connell the position of business manager. More than three decades later, O'Connell recalled for Boston sportswriter Kevin Dupont: "It was strictly by accident that I ended up in baseball. I walked into the Red Sox offices the same day they bought the Lynn team and I had a job." (Boston Herald-American, Feb.15, 1978)
He impressed the Red sox brass in his three-year stint in Lynn, and was promoted to the big club and an office at Fenway Park by 1949. O'Connell recalled for Quincy Patriot-Ledger writer Lin Raymond in June of 1969 that after Boston's affiliation with Lynn ended in 1949, he cleaned out his desk and went to Fenway to turn in reports and tie up loose ends. When he went to leave Fenway, owner Tom Yawkey asked him where he was going. When O'Connell told him he was going home because his job was done, Yawkey replied "You stick around. Your job is just beginning. We don't let intelligent hustlers like you out of our organization."
He held various positions at Fenway over the following decade, including director of park operations, and actually played a role in the Jimmy Fund becoming a Red Sox charity after the Boston Braves moved away. Away from the park he had also become a well-respected college football referee by the late 1950's, but it was on September 27, 1960, the day before Ted Williams hit his historic final home run, that O'Connell received his first major promotion amongst the hierarchy of the Red Sox organization. On that day, Tom Yawkey fired general manager Bucky Harris, officially eliminating the position, and elevated O'Connell to the title of executive vice-president. He had become the first Boston-area man to occupy a top-level executive position with the team since owner John I. Taylor in the early twentieth century.
And though O'Connell was the team's top executive, aside from owner Yawkey, newly re-hired manager Mike Higgins still had the final say over player personnel decisions.
Upon the occasion of O'Connell's promotion, Boston Globe sportswriter Hy Hurwitz wrote of him, "[He is] a mild-mannered, frank, thorough person who is humble and honest." Virtually no one ever went on record to dispute this view.
After yet another miserable sub-.500 season in 1962, owner Yawkey decided to bring in the popular Johnny Pesky to take over as manager. Higgins was re-assigned to the front office as "executive vice-president in charge of baseball," with O'Connell's title re-defined as "executive V.P. in charge of business."
Pesky was gone by the end of '64, replaced by coach Billy Herman. A year later, the Red Sox were on their way to a 100-loss season and the team's poorest attendance in 32 years at 652,000. In one of the few memorable moments of the 1965 season, 23-year-old right-handed pitcher Dave Morehead threw a no-hitter versus Cleveland on September 16. Forty-five minutes after the conclusion of the game, it was announced that Yawkey was firing Higgins as general manager. In the wake of the dismissal, there was much speculation in the press as to Higgins' successor, ranging from Sox manager Herman, to other well-known baseball men such as Eddie Stanky, Al Campanis, and Bing Devine. Ted Williams even made it known that if Yawkey wanted him for the job, he'd accept it.
But in the end, Yawkey realized that the right man for the job was right next to him. As the new general manager, O'Connell now had complete control of the makeup of the team, and was ready to put his indelible stamp on the Boston Red Sox. He told a friend at that time, "I have a tremendous job ahead of me, and I can only hope I have the energy for it."
Among of his first significant player acquisitions came a month later as he purchased pitcher Jose Santiago from the Kansas City Athletics. Santiago would become an important member of the Red Sox pitching staff over the following three seasons, as both starter and reliever. One significant executive hiring that occurred in November of 1965 was to bring in former Red Sox backup catcher Haywood Sullivan as director of player personnel.
O'Connell made what turned out to be a popular decision in relocating the Red Sox spring training home from Scottsdale, Arizona to Winter Haven, Florida beginning in 1966. The move was particularly pleasing to Boston-area sportswriters who had found it more difficult making deadlines from the Mountain time zone. But a more important contribution came with his philosophy of acquiring players that led to a noticeable change in the complexion of the team. In 1966, O'Connell was instrumental in promoting several black players up to the major league team that would help to form the nucleus of the fabled 1967 team, including George Scott, Reggie Smith, and Joe Foy. The general manager was quoted as saying at that time, "I don't care what color a player is as long as he can play. If he is any good I want to sign him." O'Connell's son Kevin, who was fifteen years old when his father took over as G.M. said in February of 2006, "I never saw racial bias in my father. He was only concerned whether or not the guy could do the job."
In June of 1966, the Red Sox added two more players of color who would contribute to the cause in '67 when they traded three fringe players to Kansas City for pitcher John Wyatt and outfielder Jose Tartabull. The young team was beginning to show flashes of potential by going 42-39 in the second half of the 1966 season, but by mid-September Boston was destined for a ninth-place finish in the American League. It was apparent to O'Connell that Billy Herman was not a part of the solution. While attending a team banquet in Boston at the end of the '66 season, the G.M. had the occasion to spend time with former Red Sox utility player Dick Williams, who had just managed Boston's top farm team in Toronto to the International League pennant. O'Connell liked what he heard, and spontaneously offered the 37-year-old Williams the Boston managerial job, which he accepted. The winds of change were about to blow strongly at Fenway Park.

O'Connell talked to the Worcester Telegram's Bill Ballou about hiring Dick Williams. "Williams was tough. That's why I hired him. That's what we needed. The Red Sox also had managers who kissed their players (behinds). I knew Williams would kick their (behinds)."
With the help of farm director Neil Mahoney, O'Connell started off 1967 by doing a tremendous service to the team's future by selecting high school catcher Carlton Fisk in the first round of that January's amateur draft. But there were several moves to come in the months ahead that put the Red Sox in a position to make their first World Series appearance in 21 years. On June 2, he traded relief pitcher Don McMahon to the White Sox for veteran infielder Jerry Adair. Two days later, he swapped bench players Tony Horton and Don Demeter to Cleveland for starting pitcher Gary Bell, who went 12-8 for the duration of the Red Sox season. One very important veteran presence O'Connell was able to add was catcher Elston Howard, acquired from the Yankees on August 3. Howard brought a wealth of World Series experience and was just what a young pitching staff needed. And one final stroke in the wake of the terrible injury to Tony Conigliaro was to virtually steal recently-declared free agent outfielder Ken Harrelson away from the Atlanta Braves, who had him all but signed.
While the pursuit of their first World Championship would ultimately fall one game short in October, O'Connell had overseen an incredible metamorphosis in the Fenway. He had assembled a collection of mostly younger players; added more than just a dash of color and excitement; handed the reins over to a fiery, young, hungry, no-nonsense manager, and watched a team-record 1.7 million faithful fans march through the turnstiles.
To simply recall that he was named by The Sporting News as the Major League Executive of the Year for 1967 does not do justice to the impact Richard O'Connell had on a dying baseball franchise. Gone for good were the days like the game in September of 1965 when the Red Sox drew 465 fans to Fenway against the Angels. They were now poised to embark on an extended run as a power in the American League.
In just a few short years, O'Connell had catapulted himself up among the most respected executives in the game. He had been appointed to several major league committees dealing with various issues in the game, and he had developed a reputation as a shrewd dealer and one cool customer. California Angels New England-area scout "Doc" Gautreau told writer Lin Raymond in June of 1969 of O'Connell "There's one guy I don't think will ever have ulcers. I don't think anything bothers him. If it does, he sure doesn't show it." Gautreau continued, "He's a wheeler-dealer, but he's a hard man to bargain with." From late 1967 through late '69, O'Connell engineered rather lopsided trades that brought Boston such quality starting pitchers as Ray Culp, Sonny Siebert, and Gary Peters. He also oversaw the drafting of such amateur stars as Cecil Cooper, Ben Oglivie, Bill Lee, Rick Burleson, and Jim Rice between June of 1968 and June of 1971.
In May of 1971, O'Connell took a chance on 30-year-old pitcher Luis Tiant who had been released by Minnesota after experiencing severe shoulder problems. He spent a month in the Braves system, and they released him as well. The gamble would pay enormous dividends as Tiant became the ace of the Boston staff for the majority of the 1970's. As the decade progressed, the G.M continued to add players who would become key members of the team's future successes. The 1973 amateur draft yielded Fred Lynn and Butch Hobson, and a trade after the season with St. Louis added veteran National League hurler Rick Wise and outfielder Bernie Carbo. In January of 1974, the Red Sox selected pitcher Bob Stanley in the amateur draft.
Heading into his 10th season as Red Sox G.M in 1975, O'Connell had assembled a team with few weaknesses. They were a terrific combination of home-grown talent such as Lynn, Rice, Burleson, Fisk, Cooper, and Dwight Evans along with shrewd acquisitions to the pitching staff, including Reggie Cleveland, Dick Drago, Jim Willoughby, and, of course, Tiant and Wise. Acquiring second baseman Denny Doyle in mid-June also shored up the infield. They ended the three-year reign of Oakland as A.L. champs, but again, as had happened eight years prior, they fell one game short of the elusive World Championship. O'Connell, however, was once again recognized as the major league Executive of the Year.
The following season, 1976, O'Connell made significant move at the trading deadline in mid-June in an attempt to catch the Yankees in the A.L East. He took advantage of Athletics' owner Charles O. Finley's attempt to sell off star players for cash. O'Connell purchased ace reliever Rollie Fingers and outfielder/first baseman Joe Rudi for two million dollars. Before the pair could see action with the Red Sox, Commissioner Bowie Kuhn nullified the deal in the so-called "best interests of baseball." Three weeks later, the Red Sox franchise was dealt a tragic blow with the death of longtime owner Tom Yawkey. His will called for the team to be left to a trust, controlled in part by his widow Jean. Though O'Connell and Mr. Yawkey had always gotten along fine, the same could not be said of the general manager and Mrs. Yawkey. The two had barely spoken in some time, and he was entering the beginning of the end of his time with the team.
But O'Connell had continued making acquisitions in '76 that would be beneficial to the Red Sox' future. The team drafted 18-year-old Wade Boggs in the June amateur draft, and made the team's first major acquisition via the new free agency system with the signing of relief pitcher Bill Campbell.
The powerful Red Sox team that had been assembled for 1977 would lead the American League with an impressive 213 home runs, 29 more than the closest A.L. team. They also led the circuit in team slugging percentage by 21 points at .465, and their 97 wins was the most by a Red Sox team in 31 years, but it was only good enough for only a second-place tie with Baltimore. On September 29, with just three games left in the season, it was announced by the trust owning the team that the group headed by the trio of Mrs. Yawkey, Haywood Sullivan, and former team trainer Buddy LeRoux was selected as the new team owners. Speculation began immediately that O'Connell would be fired as a result. Sullivan had been hired by O'Connell 12 years prior, and they had always had a good working relationship. The situation deteriorated between the two because O'Connell had come to be strongly disliked by Mrs. Yawkey while Sullivan remained very close with her.
Less than a month later, on the morning of October 24, O'Connell was handed a letter by an attorney representing the group informing him that he and two of his top aides were through, effective immediately. Sullivan was named at that time to replace O'Connell as the new Red Sox general manager. In the next day's Boston Globe, sportswriter Ray Fitzgerald referred to the act as "…a 20th century business execution." Boston sportswriter Ed Gillooly wrote a month later on November 23 that New York attorney Patrick Sullivan revealed that O'Connell received a very generous settlement package, including $100,000 in severance pay and $50,000 a year for life. As the 1978 Red Sox spring training camp was about to begin a few months later in Florida, Kevin Dupont quoted O'Connell in a Boston Herald-American column on February 15: "I knew what was going to happen at this time last year. I didn't like the way the organization was being handled by certain executors and I told them so. I told them what they could do – in not-so-polite English."
Though he may not have endeared himself to the group taking over the team, it is hard to deny the progress the franchise had made on his watch. He assumed full control of a floundering team in 1965 that had averaged roughly 8,000 fans per game. Beginning in 1967, they would bring in well over a million fans each year, peaking at over two million fans by his final season of 1977. By that juncture, they were also receiving more local television and radio revenue than any other team in baseball.
At 63 years old, O'Connell was not yet ready to simply sit at home and collect his severance pay. He engaged in various private business ventures and later went to work for his old friend Red Auerbach as a consultant for the Boston Celtics. Several years later, in 1983, he was set to make his re-entry into major league baseball.
Red Sox co-owner Buddy LeRoux attempted a legal maneuver to assume controlling interest of the team, and was set to reinstate O'Connell as general manager. The action was extremely ill-timed, as it was announced at a press conference on June 5, 1983, the very night that the team was holding an event to honor Tony Conigliaro. The former star outfielder had been left incapacitated by a stroke in January of 1982.
LeRoux's attempted coup was eventually overruled in court, and O'Connell would not make his anticipated return.
More than a decade would pass, and the Red Sox announced the creation of the team's own Hall of Fame in 1995. Two years later, when the second class of inductees was named, Dick O'Connell was among them. He was formally inducted on September 8, 1997 at a ceremony that he was pleased to attend.
Five years later turned out to be a summer filled with sadness for the Red Sox franchise. In early July, the team's greatest all-time player, Ted Williams, passed away, followed a couple of weeks later by beloved team broadcaster Ned Martin. Roughly one month later, on August 18th, the team's greatest front office executive passed away from Alzheimer's disease at the age of 87.
Sources
Books
The BaseBall Encyclopedia – Tenth Edition Macmillan;
Bill Nowlin, Mr. Red Sox: The Johnny Pesky Story Rounder
Glenn Stout and Richard A. Johnson, Red Sox Century Houghton-Mifflin
Websites:
www.Retrosheet.org
Baseball America – Executive Database;
Wikipedia;
The Hardball Times.com
Guides:
Various Boston Red Sox Yearbooks
2002 Boston Red Sox Media Guide
The Sporting News Official 1968 Baseball Guide
The Sporting News Official 1978 Baseball Guide

Newspapers
The Boston Globe, The Boston Herald-American
Bill Ballou, "Sox GM O'Connell Made All Right Moves," Worcester
Telegram & Gazette, September 7, 1997
If you can help us improve this player's biography, contact us.
http://bioproj.sabr.org/bp_ftp/images3/OConnellDick.jpg
600
800
admin
/wp-content/uploads/2020/02/sabr_logo.png
admin
2012-01-08 21:23:19
2012-01-08 21:23:19
Dick O'Connell