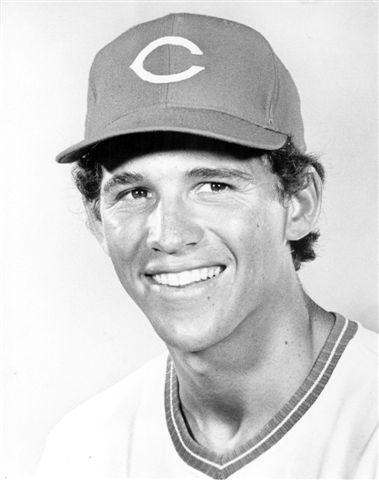 ---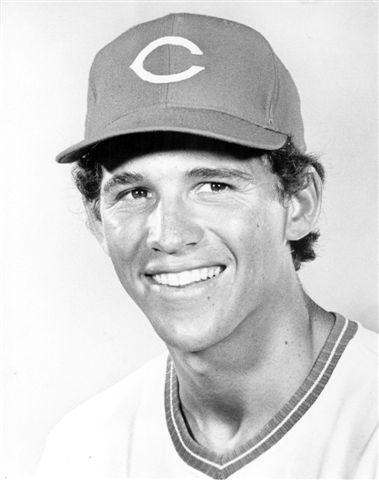 "This game is tough to play," said 11-year major-league infielder Doug Flynn in an interview with the author.1 Progressing through the Cincinnati Reds' system in the early 1970s, Flynn was a utilityman on the Reds championship teams in 1975 and 1976 before being traded to the New York Mets in 1977. A Gold Glove winner in 1980, Flynn established a reputation as one of the best-fielding second basemen in the National League. His career batting average in the major leagues was just .238. "Hitting never came easy for me on any level," said Flynn, who spent 14 years in professional baseball. "I figured that if I'm gonna make it, I'm gonna make it with my defense."
Robert Douglas Flynn was born on April 18, 1951, in Lexington, Kentucky, to Robert and Ella (Ritchey) Flynn. His father, who later became a state senator, played for the Hazard (Kentucky) Bombers, a Class D team in the Brooklyn Dodgers farm system, and for the semipro Lexington Hustlers, the first integrated baseball team in the South.2 His mother played second base in fast-pitch softball leagues in the late 1940s before giving birth to three children, Doug, Brad, and Melanie.3 "I had so many influences in my career," said Doug of growing up with baseball and attending his father's semipro games. "My dad was certainly the most influential." Small but agile, he played shortstop in Little League, Pony, Colt, and Thoroughbred Leagues before switching to second base while attending Bryan Station High School in Lexington, where he also played football and excelled in basketball. After graduating in 1969 Flynn played a second year of Connie Mack baseball and then was surprised to be offered a dual basketball-baseball scholarship to the University of Kentucky. Playing for legendary coach Joe B. Hall on the Wildcats' freshman basketball team, Flynn was an excellent shooter, but at 5-feet-8 and 145 pounds at that time he had a limited future on the hardwood. After an abbreviated and admittedly poor spring with the baseball team, Flynn withdrew from the university, played baseball in the semipro Bluegrass League in Lexington, and matriculated at Somerset Community College in Somerset, Kentucky, which did not field a baseball team.
Flynn's rise from obscurity to the major leagues less than four years later had an unusual start: "Some friends woke me up to go to a camp." It was a Cincinnati Reds tryout camp in Somerset in the summer of 1971. "We got to the tryout and we realized 'Does anyone have a glove or a pair of spikes?' One kid did." The camp was run by Chet Montgomery, the Reds' chief scout, and sorted through 600 attendees. "I was there in a pair of cutoffs and a tank top," said Flynn who had grown to 5-feet-11 and 160 pounds during the year away from baseball. After two additional tryout camps (in Frankfort, Kentucky, and at Cincinnati's Riverfront Stadium), Flynn worked out for Montgomery back in Lexington and signed with him as an amateur free agent for a $2,500 bonus in August 1971.
Flynn was assigned to the Reds' Gulf Coast League affiliate in Florida to start spring training in 1972. His willingness to move to third base resulted in a transfer to the Tampa Tarpons, managed by Russ Nixon, in the Class A Florida State League. "For the first batter, (Nixon) yelled, 'Come in,' and for the second, 'Move over, move over,' " Flynn said of his first game at third. "After the third batter he realized that I had never played third before." In fact, Flynn hadn't played much baseball the previous two years and admitted that he didn't know what to expect. Struggling at the plate (he batted .211 in 349 at-bats for Tampa), Flynn recalled that Nixon was patient with him and played him at shortstop, second base, and third base.4 "Am I wasting my time?" Flynn asked his manager near the end of the season. "Because if I am, I have some scholarship offers and can go back to school and play basketball." Nixon urged Flynn to give it another year.
In the fall of 1972 Flynn played for Ron Plaza, a longtime Reds roving instructor, in the Florida Instructional League. "Ron would wear you out," said Flynn, who took hours of extra fielding practice with the tireless coach. With greater confidence, in the spring of 1973 he was advanced to Trois-Rivieres (Quebec) in the Double-A Eastern League, where "it started becoming fun." Playing for manager Jim Snyder, Flynn was named to the league's All-Star team and hit a respectable .258 in 500 at-bats. And he was learning the art of fielding. "My second year I played short in Canada and I felt like I could get to every ball," Flynn said. "I made some stupid plays, but it was good to learn that just because you can get to every ball doesn't mean that you have to throw it to first."
After another session with Plaza in the Florida Instructional League, Flynn was invited as an unofficial participant to the Reds' spring training camp in 1974 and had the opportunity to work out for two weeks with the parent club. Promoted to the Reds' top farm club, the Indianapolis Indians in the International League, managed by Vern Rapp, Flynn teamed with Junior Kennedy at second base and third baseman Ray Knight to form an impressive infield on a team loaded with future major leaguers. Named an all-star for the second consecutive year, Flynn batted .253 and cemented his reputation as a sure-handed middle infielder.
"If you wanted extra work on groundballs, you went to the ballpark and guys like Vern Rapp and Jim Snyder would take you out there and hit as many as you wanted," Flynn said, giving full credit to his managers and coaches for his development as a fielder. Without the natural ability of some other players, Flynn achieved success through hard work and diligence. "My minor-league managers gave me a chance to play," he said.
Named to the Reds' 40-man roster in late 1974, Flynn played winter ball in Venezuela in 1974-75, then was invited to his first official Reds' spring-training camp in 1975. He recalled, "I was in awe when I walked into the locker room" seeing players he had rooted for as a kid, like Johnny Bench, Joe Morgan, and Pete Rose. Flynn impressed the Reds with his hitting, banging out 32 hits in 90 at-bats in spring training.5 Flynn chuckled as he explained how he made the team. "I tricked them. When you were in the lineup with them, they made you feel like you could hit and if you didn't it was embarrassing."
As a valuable utility infielder, the 24-year-old Flynn saw action at shortstop, second base, and third base in his first week in the big leagues. On April 10 against the reigning NL pennant-winning Los Angeles Dodgers, he recorded his first major-league hit and run scored in a 7-6 victory, capping the Reds' sweep of their rivals. With Rose moving from the outfield to play third base in early May and All-Stars Morgan at second and Dave Concepcion at short, Flynn had to adjust to a role as a spot starter and late-inning defensive replacement. The Reds had a deep bench, including infielders Darrel Chaney, Terry Crowley, and Dan Driessen. "We knew what our role was, took pride in it, and always tried to be ready when called in," Flynn said.
Flynn credited Chaney with helping him deal with the mental pressures of being a utility player. "Even though I was there and trying to take his job, Darrel would teach me how to prepare for a game," Flynn said. We'd sit on the bench and talk about ways to stay loose and the mindset you had to have in order not to put pressure on yourself and (to) relax." Though he was batting just .161 in mid-May in a supporting role, Flynn's versatility proved a great advantage and manager Sparky Anderson had confidence in him. Veteran Reds players were supportive, helped younger ones adjust and find their place on the team, and served as great examples with their timely hitting and fielding. Watching so many good players on the team, "You start expecting (to play well)," Flynn said, "and you say, 'Hey, I'm supposed to hit.' "
Flynn joked that it would have been tough for any manager to replace established stars and big hitters like Bench, Perez, Morgan, Concepcion, and Rose with lighter-hitting role players, but coach George Scherger still prepared his role players to be productive and content. "We had to find out how we fit in to the team and get our work done. Our coaching staff was able to keep everybody happy with the roles we had," Flynn said in his folksy voice. Starting at second base on May 18, Flynn rapped two doubles in a 6-1 road victory over the Montreal Expos. He belted the first of his seven career home runs three days later in a victory over the New York Mets, and gradually he began to hit more consistently, raising his batting average to .250 just after mid-June.
In third place on May 16 with a record of 18 wins and 19 losses, the Reds exploded, winning 90 of their next 125 games, and were on their way to 108 victories, their first World Series championship since 1940, and one of the best seasons in major-league history. "Everybody on that team just pulled together," Flynn said. "It was a unique group of guys. Once we got to the field, we had great chemistry." When Concepcion went down for two weeks in mid-August with a slight wrist fracture, both Flynn and Chaney ably replaced him. For the season he batted a surprising .268 in 127 at-bats, a higher average than he had in any minor-league season, and knocked in 20 runs. "I knew what my offensive capabilities were," Flynn said. "I watched guys like me, role players and spot starters, because I didn't want to get sent back down. I wanted to see how veterans handled themselves."
Anderson called Flynn one of the most versatile utilitymen in the major leagues, adding, "No matter where I put Doug – second, short or third – he plays as if it's his regular position. He has a great pair of hands and a great arm."6 With all eight position players healthy, Anderson did not have to juggle his defensive alignments in late innings in the three-game sweep of the Pittsburgh Pirates in the NLCS and against the Boston Red Sox in the World Series. Although he saw no action in the postseason, Flynn concluded his first year in the major leagues as a world champion.
Flynn's mentor and rival, Chaney, was traded in the offseason, and after playing winter ball in Venezuela for the second year in a row, Flynn began the 1976 season as the Reds' primary utility infielder. Filling in for an injured Joe Morgan at second base in June, Flynn was batting over .300 and provided the team protection at three positions. "I don't like to see guys on the club get hurt, but I am happy that I'm getting a chance to play," he said.7 On another pennant-winning team, Flynn finished with a career-high .283 batting average in 219 at-bats, though he managed just eight extra-base hits. "I didn't think Flynn would hit as well as he did," said Sparky at season's end.8
In the Reds' postseason juggernaut, Flynn saw the only inning of playoff action in his career when he was inserted at second base in the ninth inning of Game One of the NLCS against the Philadelphia Phillies in 1976. With seven consecutive postseason victories, the Reds won their second consecutive World Series, this time over the New York Yankees, and earned the right to call themselves a dynasty. As for Flynn, after championships in his first two seasons, he never again played on a team that finished higher than third place.
Labeled an "untouchable utilityman" in the offseason, the 26-year-old Flynn began the 1977 season firmly entrenched behind All-Stars at all three infield positions he played.9 The Reds were favored to win another pennant. But primarily because of poor pitching, they were 7 games behind the Dodgers when they stunned the baseball world on June 15 with a trade that sent Flynn, pitcher Pat Zachry, and outfielders Steve Henderson and Dan Norman to the New York Mets for their disgruntled All-Star pitcher Tom Seaver.
For Flynn, the trade brought mixed emotions. He was leaving the only franchise he ever knew, but as close friend Johnny Bench told him, he had a chance to start and play every day. Traded for Seaver, the Mets' most famous player and face of the franchise at that point, the four young players encountered pressure from fans and the front office to perform. "When we got to New York, it was tough for a while," Flynn said of the never-ending media attention. "The blessing is that once I got there, I had Joe Torre as a manager." Flynn became one of Torre's most prized and favorite players during the course of their 4½ years together with the Mets through the 1981 season.
A pair of former All-Stars and Gold Glove winners at shortstop and second base, Bud Harrelson and Felix Millan, helped Flynn adjust to his new team. By July he had gradually replaced the 33-year-old Harrelson (who batted just .178 for the season) at shortstop. An ugly incident occurred on August 12 in a game against the Pirates when Flynn fielded a slow grounder hit by Mario Mendoza and flipped it to second baseman Millan, who reacted to catcher Ed Ott's hard slide with a punch to the jaw while clenching the ball. "Ed didn't even move, just picked Felix up and body-slammed him. You could hear his shoulder bust. Knocked him out." said Flynn, who temporarily replaced Millan at second. Millan never played in the majors again.
Going from a championship team to one that lost 98 games was difficult enough for Flynn, who batted just .191 in 282 at-bats with the Mets in 1977; his transition was exacerbated by the unexplained disappearance of his sister earlier that year. "It weighed on me an awful lot," Flynn said somberly of his sister's suspected murder, which was still unsolved as of 2012. Forced to answer questions about his sister from a probing media, Flynn often lashed out at reporters who invaded his privacy. "It took a whole year for me to learn how to deal with that, [but] my faith carried me through," he said.
With a .402 winning percentage (237-352) from 1978 through 1981, the Mets fielded weak-hitting teams with inconsistent pitching. In an annually changing infield, Flynn was one of the few bright spots, winning his only Gold Glove at second base in 1980 and coming in second the other three years. A student of the game, Flynn observed closely how other stellar infielders played and tried to learn from them. "You try to steal a bit from all of them," he said, "and incorporate it into your game without getting too much out of it." In 1978, his first full season with the Mets, the "super glove man" teamed with Tim Foli to create one of the better double-play combinations in the National League, finishing second in the league behind the San Diego Padres (with Ozzie Smith).10 "Flynn has been a dazzler at second base" and provided the young club stability, The Sporting News commented.11 Even though the Mets lost 96 games, manager Torre considered Flynn a "lifesaver;" and remarked, "I hesitate to think where we'd be without him."12
After another last place finish in the NL East in 1979, the Mets seemed to come together in 1980 before injuries to Flynn and catcher John Stearns derailed the team in August and September, and it finished in fifth place in the six-team NL East. "I pushed a bunt playing in San Diego," Flynn said. "Mike Ivie was playing first and I was trying to beat it out. At the time I got to the bag, he dove and hit me with a body block. I fell and landed on my wrist." Lacking a star player or even a home-run threat (Lee Mazzilli led the team with 16), the Mets were scrappy. "The rest of us are just going year to year," the level-headed Flynn said of his role on the team, "and hoping that we can make a difference and add to the team." This attitude endeared him to Torre and made him a fan favorite. After polling players and media, The Sporting News named him to its "All-Hustle Team" in 1980.13
Flynn's batting average in his first two years in Cincinnati (.277 for the two seasons) proved to be an aberration; he batted no higher than .255 during the rest of his career. "I was just a lousy hitter," Flynn said honestly but unapologetically; however, it was not from a lack of extra batting practice. "You always want to be better. I always wished I would have been a better hitter. My mechanics were bad in the early days." He worked with Phil Cavarretta, the Mets' batting instructor, to improve his swing. Flynn began his career when light-hitting, slick-fielding middle infielders like the Cardinals' Dal Maxvill, the Orioles' Mark Belanger, and the Mets' Harrelson were de rigueur. "We were told that you just field it and if you get a hit, it'll be a bonus," he said. "Well, that's not true. You want to be able to hit the ball and make a difference." On August 5, 1980, in a road loss to the Montreal Expos, Flynn tied a post-1900 National League record when he hit three triples in a game during the best week he ever had at the plate. With 14 hits in 31 at-bats (.452 average), Flynn was named the National League Player of the Week. Despite occasional hot streaks, Flynn noticed that the game began to change in the early 1980s and successful teams had consistent hitters at second base or shortstop, like the Tigers' Alan Trammell and Lou Whitaker, the Orioles' Cal Ripken, Jr. and the Dodgers' Steve Sax.
Before the strike-shortened 1981 season, Flynn signed a five-year, $2.4 million contract with the Mets, negotiated by his agent, Randy Hendricks.14 With the Mets' horrible start before the strike (just 17 wins in 51 games), general manager Frank Cashen put pressure on Torre to produce a winner. "I am tired of making excuses," said Flynn, an unofficial spokesman for the team. "We have better players, but we still don't explode. We don't add up to a better team."15 Though the team played better after the strike, Cashen made wholesale changes in the offseason, firing Torre and trading Flynn and Lee Mazzilli to the Texas Rangers in separate deals. Flynn and pitcher Dan Boitano were dealt for relief pitcher Jim Kern.
"I was absolutely stunned," said Flynn. The trade received mixed reactions in New York (where the Mets already had a top reliever in Neil Allen) and in Arlington, Texas, where Bump Wills had been the starter at second since his rookie year in 1977. Wills was traded before the season to the Chicago Cubs, but Flynn never found a home. He was displaced at second base by Mike Richardt, the Rangers' top prospect (he was the American Association batting champion in 1981), and was moved to shortstop, where he struggled. The Rangers shipped him to the Expos for the standard $40,000 waiver fee in August.16
In his 2½ seasons with the Expos, Flynn started at both second base and shortstop. The Sporting News wrote that he immediately shored up the team's defense. With the double-play combination of Flynn and Chris Speier and the hot hitting of Al Oliver, Gary Carter, and Andre Dawson, the Expos made a run at the NL East title. Flynn was excited to be playing for a winning team again, but the Expos faded in September and finished in third place .17
Always a team player, Flynn suppressed his own ego for the sake of team success. Among the favorites to win the NL East in 1983, the Expos struggled at the plate. When they acquired Gold Glove-winning second baseman Manny Trillo from the Cleveland Indians in August, Flynn willingly moved to shortstop even though he was leading the league in fielding percentage at second base and could have won his second Gold Glove at the position. The Expos went into first place on September 7, but faltered again down the stretch and finished in third place.
In his last season as a starter, the 33-year-old Flynn began the 1984 campaign at shortstop, having been displaced at second base by Bryan Little, but he moved back to his customary position in midseason. Often replaced by a pinch-hitter in close games, Flynn had only 382 at-bats, his fewest since 1977 (excluding the strike-shortened 1981 season). When the Expos' third skipper in less than half a year, Buck Rodgers, opted for 28-year-olds Vance Law and Hubie Brooks at second and short to start the 1985 season, Flynn was relegated to the bench. After just six at-bats through early June, he was released. He signed as a free agent with the Detroit Tigers later that month and served as a valuable three-position utility infielder for his old Cincinnati manager, Sparky Anderson.
Signed again as a free agent by the Tigers for the 1986 season, Flynn was released during spring training. "You know in your heart when it's time to quit," he said of his decision to end his 11-year major-league career. He finished with a .238 batting average (918 hits in 3,853 at-bats). It's hard to measure Flynn's value just with statistics. He was a hard-nosed player's player who never loafed on the field or in practice. "For someone who was just a .238 lifetime hitter," Flynn said, "I am thankful that people saw enough in me to keep me around the game."
Flynn enjoyed a successful career away from baseball. Blessed with a good voice, he toured with the Oak Ridge Boys, a country musical group, during the 1981 strike season and also performed regularly in clubs in New York City while playing for the Mets. Pete Rose introduced him to former Philadelphia Eagles cheerleader Olga Munez, whom he married in 1982. Married for more than 30 years, they have resided in Lexington since Flynn's retirement. Immediately after his playing days, Flynn led Kentucky's anti-drug program for nine years before he was lured back to the Mets and into coaching for two years. He coached at Columbia in the South Atlantic League in 1996 and at St. Lucie in the Florida State League in 1997 before being promoted in midseason to manage the Gulf Coast League Mets. He left coaching in 1997 when he was offered a job at a bank in his hometown. He remained close to baseball, participating in fantasy camps, hosting golf tournaments, and announcing games for the Reds. "Going from a tryout camp to play 11 years in the big leagues, I was very fortunate," Flynn said. "I'd like to be remembered as a guy who loved the game and played hard. When you got to the ballpark, you got everything that I had. I wished it had been more. It wasn't, but I can't change that."
Last revised: May 1, 2014
This biography is included in the book "The Great Eight: The 1975 Cincinnati Reds" (University of Nebraska Press, 2014), edited by Mark Armour. For more information, or to purchase the book from University of Nebraska Press, click here.
Notes
Born
April 18, 1951 at Lexington, KY (USA)
If you can help us improve this player's biography, contact us.
http://sabr.org/sites/default/files/images/FlynnDoug-6421-75_HS_NBL.jpg
600
800
admin
/wp-content/uploads/2020/02/sabr_logo.png
admin
2012-01-04 20:40:53
2012-01-04 20:40:53
Doug Flynn