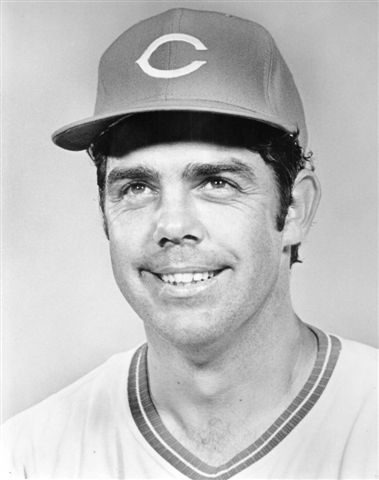 ---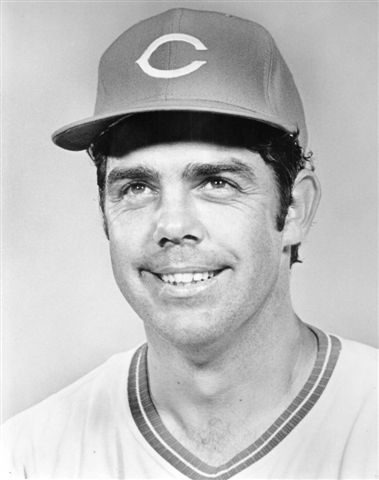 Describing his philosophy of building pitching staffs, Sparky Anderson once remarked, "To get the real top-flight pitchers, you have to strip yourself of so much talent that if you make such a deal, you find you don't have enough left to win. So you try to obtain a pitcher who has pitched well against your club."1 This philosophy found its perfect match in Fred Norman, who had been a Reds-beater for the San Diego Padres. The 5-foot-8, 170-pound left-hander was picked up for very little in return in 1973 and became a dependable starter for the duration of the Cincinnati dynasty.
Fredie Hubert Norman was born on August 20, 1942, in San Antonio, Texas, into a large family with six siblings. The family soon moved to Miami, where Fred established himself as one of the best young baseball players in the area, becoming a regular member of Little League all-star teams. In 1958, he pitched the Miami Pony Graduates All-Star team to the US Championship game in Springfield, Illinois.
Despite his short stature, Norman was a phenomenal athlete for Miami Jackson High School. In addition to being a diving champion, he was on the basketball team and was featured in a pictorial in Life magazine in 1961 demonstrating his trampoline prowess. But the baseball diamond was where he made his mark. He was simply overpowering as a high-school pitcher. More than 20 years later when old-timers discussed the hardest-throwing high-school pitchers in South Florida history, Norman's name was mentioned alongside that of Steve Carlton of North Miami High. Former Reds shortstop Woody Woodward, who played against Norman for Coral Gables High School, said, "He was really fast. Every time I faced him, I lost a thousand dollars in bonus money."2 Despite misgivings by some scouts that Norman lacked the height to ever be a consistent member of a starting rotation, the Kansas City Athletics signed him for a bonus estimated at $40,000 to $65,000 after he graduated from high school in 1961.
Norman got off to a rough start in the minors, going 1-7 with a 5.70 earned-run average and 64 walks in 53⅔ innings at Double-A Shreveport. This was the start of an odyssey that would take him through ten different minor-league and five major-league cities over the ensuing ten years. In 1962 he improved his control somewhat and began building a reputation as a strikeout pitcher, fanning 228 batters in 165 innings while going 10-10 for Class B Lewiston and Class A Binghamton. He struck out 18 batters in a nine-inning game and 20 in a ten-inning game. In 1963 he set an Eastern League record with 258 strikeouts in 198 innings for Binghamton. But Norman also built a reputation for wildness, with a large number of walks and a habit of being pounded when his pitches were up in the strike zone. He pitched in two games for Kansas City in both 1962 and 1963 but the A's were unimpressed and traded him to the Chicago Cubs for outfielder Nelson Mathews after the latter season.
While in the Cubs organization, Norman developed problems with his mechanics and struggled for several years. Particularly frustrating was the 1964 season at Salt Lake City and Fort Worth, in which he was a combined 3-14 with an ERA over seven. He made a few brief dismal appearances with the Cubs before they gave up on him and traded him to the Los Angeles Dodgers on April 26, 1967.
A turning point in Norman's career came after a serious shoulder injury sidelined him for a large part of the 1967 season. The next season at the Dodgers' Double-A team at Albuquerque, under the tutelage of future major-league pitching guru Roger Craig, he became a pitcher and not just a thrower. His record improved to 13-6 with a 2.62 ERA at Triple-A Spokane in 1969. Losing his great fastball would turn out to be Fred's ticket to the majors. "At the time, I didn't ever imagine that the arm injury would eventually help me out," he said in 1975. "But now as I look back, I guess it was a blessing."3
Norman experienced his first extended time in the majors in 1970 with the Dodgers. The 28-year-old pitched with little success over several months as a middle reliever and mop-up man, however, and was released late in the year and claimed by the St. Louis Cardinals. Back in the minors at Tulsa in 1971, he underwent another turning point as manager Warren Spahn helped him become a more polished pitcher. "He taught me the mechanics and psychology of pitching, after all those years," Norman said.4 Spahn also helped him perfect the screwball that he had been fooling around with since 1963. Norman responded with a 6-1 record, including a no-hitter. He was then traded to the Padres in June 1971 with outfielder Leron Lee for pitcher Al Santorini and finally got the opportunity to pitch regularly in a major-league rotation.
Norman soon learned that pitching for the three-year-old Padres was a challenge in self-preservation. The team that backed him up included the likes of shortstop Enzo Hernandez, who had the curious statistics of 33 errors and 12 RBIs in 143 games in 1971. Norman's record of 3-12 for the Padres that season was not deserved, as his ERA was a respectable 3.33. Only once in his 18 starts that year did the Padres score as many as three runs. Developing a slider to complement his fastball, screwball, curveball and changeup, he improved to 9-11 the next year but again had numerous fine outings wiped out by lack of support. To get those nine wins, Norman had to pitch six shutouts. He impressed managers around the league, particularly Sparky Anderson of the Reds. He struck out 15 Reds while pitching a shutout in September 1972 and was 4-1 with two shutouts against the National League champion Reds that year.
Norman started the 1973 season with a 1-7 record. The struggling Padres were desperate for cash to help keep the team in San Diego and were willing to deal some of their players to get it. Just before the June 15 trading deadline, Norman was sent to the Reds for outfielder Gene Locklear, minor-league pitcher Mike Johnson, and a reported $150,000. The Reds had been floundering in fourth place with serious pitching problems caused by injuries and an overworked bullpen. Fred arrived in Cincinnati, shaved off his mustache and got a haircut to please Sparky Anderson, then stepped into the starting rotation. He made an immediate impact with complete-game shutouts in his first two games. He narrowly missed a third in his next start, giving up a two-out ninth-inning home run in a 4-1 win. Norman won seven of his first nine starts for the Reds and keyed a turnaround that swept the Reds to the division title. He started Game Four of the NLCS against the New York Mets, pitching well with only one hit and one run over five innings. The Reds eventually won the game in 12 innings, but lost the deciding Game Five the next day.
Norman picked up where he left off in 1974 and quickly showed that he especially liked his new home, as by June of that season he had a career record of 15-3 at Cincinnati's Riverfront Stadium. He went on an early-season tear, winning eight of ten decisions and was pitching the best baseball of his career before suffering a torn muscle in his left rib cage while batting, and missed two weeks in early June. Upon returning, he developed some bad habits that he related to favoring the injured side, and he struggled to find consistency thereafter, finishing the season at 13-12 with a 3.15 ERA.
Norman started slow in 1975, was in and out of the rotation early, then won ten of eleven decisions after June and ended up 12-4 with a team-leading 119 strikeouts. In that season, as the Reds went a record 45 straight games without a complete game (the club won 32 of those games), personal records for starting pitchers were given a back seat to the team as a whole. The Reds won 108 games and took the division by 20 games. Norman was tabbed as the starter for Game Two of the NLCS and responded by beating the Pittsburgh Pirates 6-1. He went six strong innings, gave up four hits and one run, and helped himself with a sacrifice fly in the fourth inning.
In the World Series against the Boston Red Sox, Sparky Anderson, wary that lefties had been battered in Fenway Park all year, shuffled the rotation and skipped Norman, pitching Jack Billingham in Game Two in Boston. Norman was not happy, feeling that he had earned a Series start. "I'm upset," he told reporters. "I believe I should be pitching. I believe I'm one of the guys who got us here."5 He got his start in Game Four, back in Cincinnati, but was knocked out in the fourth inning after giving up seven hits and four runs, and took the loss as the Red Sox won 5-4. Norman made one other appearance in the Series, pitching in relief in the third inning of the famous Game Six as the Reds captured the title in the seventh game.
One of Norman's more memorable games came against the San Francisco Giants at Riverfront on April 17, 1976. The nationally televised game was interrupted for 35 minutes when an estimated 5,000 to 10,000 honeybees descended on the field while Fred was on the mound. Undeterred, he pitched a four-hit shutout. In a way the game symbolized the plight of the starting pitchers of the Big Red Machine—they pitched well, the team won, but all too often something else grabbed the headlines and created the buzz around the team.
In 1976 Norman was removed from the starting rotation after being battered by the Phillies on April 26, and then walking five Mets in two innings in early May. After returning as a starter, he won eight of nine decisions from June 13 to August 5 with three shutouts and an ERA of 1.18, prompting Anderson to admit he had made a mistake. "The guy who didn't start him all that time was awful dumb," said Anderson. "I won't mention any names but he's got a 10 on the back of his uniform."6 With Don Gullett injured and others struggling, Norman was the most effective pitcher on the staff in midseason. In August Anderson told reporters, "Right now Fred is the best pitcher in the league."7 Norman finished the 1976 season 12-7 with a 3.10 ERA.
Norman was the starter in Game Two of the 1976 World Series against the New York Yankees at Riverfront Stadium. The game was the first Sunday-night World Series game in history; Commissioner Bowie Kuhn was reluctant to buck the NFL's Sunday-afternoon television ratings. In a cold evening matchup against Catfish Hunter, Norman kept the Reds close, giving up one run in the fourth inning, then two in the seventh that tied the contest before being relieved by Billingham. Tony Perez won the game with a two-out single in the ninth inning. The performance of Norman and Billingham prompted Los Angeles Times columnist Jim Murray to write, "Million dollar baby [Hunter] got trimmed by two five-and-ten-cent-store arms."8
While not possessing a huge contract like the free agent Hunter, Norman was anything but a cheap arm. He possessed five quality pitches – a fastball, curve, slider, change-up, and screwball – which he could throw on any count. He was described as a crafty, tough competitor; a bulldog. He was also frequently referred to as "Little Freddie Norman" by writers. He provided the Reds with a reliable starter for seven years. The daily trials of dealing with Captain Hook could wear on any pitcher's confidence, but Fred took it in stride. Anderson sometimes felt that Norman tended to nibble too much when he was in a slump, going to too many full counts instead of challenging hitters. Anderson also occasionally complained to reporters about what he called Norman's "mad scientist act," in which he constantly tinkered with his grip and experimented with different ways to get hitters out. But Anderson valued Norman for the fact that he was rarely injured and was a consistent winner. Because of his serious manner and the fact that he was closer to Anderson's age than other players (only eight and a-half years separated them), he was one of the few players Anderson would allow to question his methods (albeit privately). Norman was a valuable member of the underrated starting rotation of the Big Red Machine. While they did not possess an overwhelming ace other than the oft-injured Gullett, the staff worked very well in providing Anderson with six to seven solid innings before turning the game over to the bullpen and the big hitters. The underappreciated value of this was only too evident in 1977 when several slots in the rotation were no longer able to provide this role and the Reds fell to second place.
Throughout his years in Cincinnati, Norman was frequently noted in yearbooks and on the back of baseball cards to be an "eligible bachelor." That ended in February 1977 when he married. He and his wife, Cindy, were joined by son Joey in 1978.
Norman won a career-high 14 games in 1977 but, like the entire team that season, he was inconsistent; he had a streak of six wins, followed by seven straight losses, then five straight wins. His final record was 14-13. He followed up with a 11-9 record in 1978 and 11-13 in 1979 – his only losing season with the Reds. On September 5, 1979, he beat the Giants for his 100th career victory. His final appearance for the Reds came against the Pirates in Game Three of the NLCS that year, when he pitched two innings and gave up four runs on four hits (two home runs) as Pittsburgh swept the Reds in three games.
After the 1979 season Reds general manager Dick Wagner showed little interest in the 36-year-old pitcher and Norman played out his option, signing with the Montreal Expos for $450,000 for two years in December of 1979. Along with earning big money for the first time, Norman found the 1980 season brought frustrations as he divided his time between the bullpen and manager Dick Williams's crowded doghouse. He did not get a start until July 28, when he defeated the Reds and finished with a 4-4 record and 4.13 ERA in 48 games. After struggling in spring training in 1981, Norman was released by the Expos on April 2.
Norman had a record of 85-64 in seven seasons with the Reds. His reliability is attested to by the fact that since 1945 only three men have won ten or more games for the Reds in seven consecutive seasons: Jim Maloney, Tom Browning, and Norman. He retired with a career major-league record of 104-102 with an ERA of 3.62. As of 2012 he resided in Julian, North Carolina, near Greensboro.
Last revised: May 1, 2012
This biography is included in the book "The Great Eight: The 1975 Cincinnati Reds" (University of Nebraska Press, 2014), edited by Mark Armour. For more information, or to purchase the book from University of Nebraska Press, click here.
Notes
Born
August 20, 1942 at San Antonio, TX (USA)
If you can help us improve this player's biography, contact us.
http://sabr.org/sites/default/files/images/NormanFred-6433-75_HS_NBL.jpg
600
800
admin
/wp-content/uploads/2020/02/sabr_logo.png
admin
2012-01-04 20:00:45
2012-01-04 20:00:45
Fred Norman