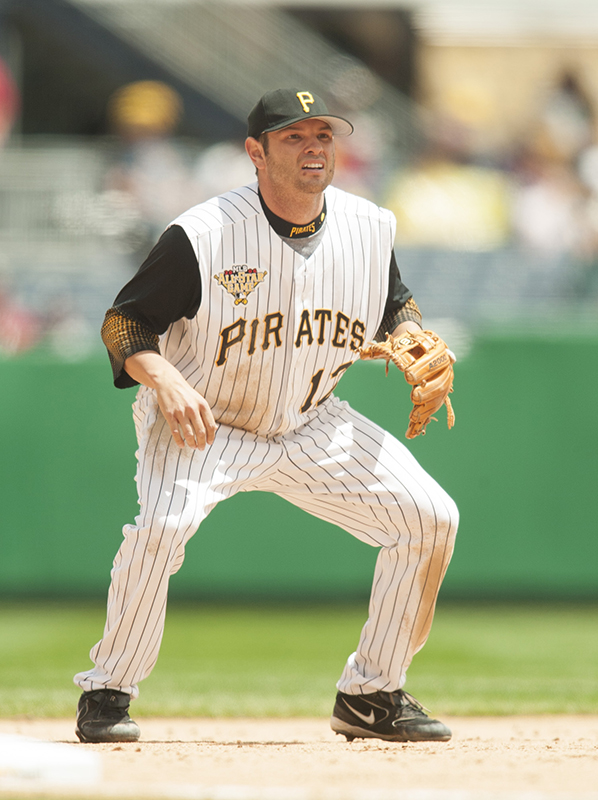 ---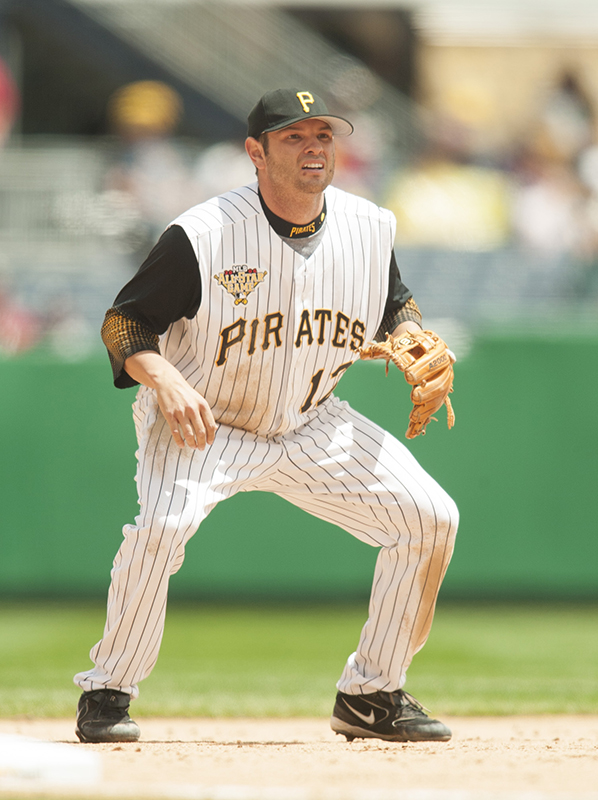 The American dream of being a well-known baseball player was firmly established years before Babe Ruth's major-league debut in 1914. For instance, in 1910 a New York Times article on recreation centers and urban parks asked, rhetorically, "What youngster nowadays dreams of being President of the country when it is just as easy to conjure up a vision of one's self as a pitcher in the National League?"1 If Fred and Michelle Sanchez of Hollywood, California, had any such visions when their son Freddy was born shortly before Christmas 1977, they must have been deflated when a doctor first explained how unusual their son's feet were. Envisioning the boy ever being able to walk would be dream enough.
Frederick Phillip Sánchez Jr. was born in the Hollywood Presbyterian Medical Center on December 21, 1977, with a club right foot and a left foot that was severely pigeon-toed. The clubfoot was the more significant medical challenge, and one for which treatment was attempted without delay. Casts were put on both legs on his second day of life. One covered his entire leg, and the other went up to his knee. The casts were replaced weekly, so on Tuesday nights the infant's legs would be soaked in water long enough to make removing the casts easy, and new casts were put on the next morning.2
As a hospital magazine explained after he won the 2006 Tony Conigliaro Award, "Freddy had to wear a cast on his right leg in an attempt to correct his clubfoot, which was twisted in and down. A clubfoot is the most common birth defect, occurring in one to two per 1,000 live births nationwide. In Freddy's case, the correction didn't take, and at age 13 months he came to Children's Hospital Los Angeles for surgery by orthopaedic surgeon Saul M. Bernstein, MD." Michelle Sanchez recalled pulling Freddy in a Radio Flyer wagon made available for transporting little ones through the hospital's hallways. In the surgery, a pin was inserted in his right foot in addition to yet another cast up to his thigh, and a smaller cast was placed on his left foot. A permanent outcome was a shortened calf muscle diminished range of motion in his ankle. Still, just one day after this first surgery Freddy climbed out of the wagon unassisted and started to walk. "'Can't' was not in our vocabulary as a family," Mrs. Sanchez said.3
"I couldn't believe what I was seeing," she recalled in another interview. "From that moment, he has never stopped being a miracle." However, not everything was cured miraculously with that one surgery; as an infant Freddy had also been diagnosed with hearing loss in his right ear.4
Years of physical therapy were in Freddy's future. Around the time the first of his own sons was 13 months old, Freddy said he didn't really recall the daily trips with his mother to the hospital, his dependence on a walker, or the special shoes with metal bars that he needed to wear. Nevertheless, by kindergarten he was scampering all over like other kids, and before he was a teenager he had decided on baseball as his career. In fact, his mother reported that in his sixth-grade yearbook, Freddy wrote that his dream was to "be drafted into pro baseball right out of high school."5
Michelle Sanchez recalled that Freddy was playing catch with his father as early as age 2. She remembered watching one afternoon when the tennis ball they were using was veering away from the boy. Instead of being content to give chase, little Freddy sprang horizontally toward it. "Even then, he preferred to dive rather than catch a ball straight on," she observed.6
Freddy credited his father and uncle with teaching him baseball before he was old enough for kindergarten, and soon enough he wanted to play on teams. "But in the LA area it's tough to find parks and rec leagues so I would always go play with the local guys who were way older," Freddy recalled. "I was 6 or 7 and they were 13 or 14 years old."7 So Freddy wasn't only fitting in, he was putting himself in a position to be challenged.
By the time Freddy was in his early school days, Fred and Michelle Sanchez were seeing more frequent signs of the normalcy that they had lived before he was born. They were both born in the Los Angeles area, and met through friends. Fred served two tours of duty with the US Army in Vietnam right after high school, a common enough experience for young men of that generation. Gradually, their experience as parents included more everyday activities, such as watching young Freddy play T-ball. When Freddy was a sixth grader the family moved to Burbank, and he spent the rest of his youth living across the street from the high school.8
Freddy told a Los Angeles Times reporter that he didn't consider his childhood to have been unusual "because I didn't know any better when I was younger. I didn't know about any limitations. My parents didn't treat me any different than anybody else."9
ESPN writer Jerry Crasnick called the Burbank of Sanchez's youth "a town of mixed incomes and races and big dreams." Freddy's father made a living as a truck driver, and one job that his mother had was with a janitorial services company. Despite this middle-class description, living so close to Hollywood meant brushes with celebrities, and as a high schooler Sanchez played pickup basketball games with actor Will Smith and R&B singer-songwriter Brian McKnight. Sanchez used sports to sidestep superficial socializing on weekends. He told Crasnick his friend Jeff Atkinson would spend time with him on a tennis court next to the high school's baseball diamond until the lights were extinguished at 11 P.M. They would wield baseball bats, mark a strike zone, and whip tennis balls at each other from 25 to 30 feet apart.10
In or around his freshman year of high school, Freddy had surgery for the hearing deficiency that had been diagnosed in his right ear when he was an infant. His mother said that for a short time he wore a hearing aid but it was more hindrance than help; it would make nearby traffic or other background noises louder and thus drown out conversations.11
In his second year Freddy began to be recognized for his athleticism. In March of 1994, a preview of high-school baseball teams in the Los Angeles Times named Freddy, a shortstop, as one of the top three newcomers for Burbank's squad.12 The following season, the Times singled him out for igniting a big rally during a playoff game with a home run (albeit in a losing cause).13
As so often happens, everything seemed to fall into place for him as graduation day grew near. "Sanchez, who was batting .250 less than a month ago, has been on a tear," reported the Times toward the end of April 1996. "He has raised his average to .419, with 18 of his 25 RBIs coming in the past three weeks."14 About a month later, after finishing with a .425 batting average, he was named the Foothill League Player of the Year despite the fact that his Bulldogs didn't qualify for the playoffs.15 Then on June 4 the Atlanta Braves drafted Sanchez in the 30th round of the annual amateur draft. In mid-June he received the Most Valuable Player trophy at the conclusion of an all-star game.
"You don't see many people get it for playing defense," Sanchez noted at the time. "It's usually an offensive player." Still, he had contributed at the bat in the top of the eighth inning, singling home a run to increase his team's lead to 3-1. Nevertheless, he felt that two subsequent plays on defense earned him the trophy. In the bottom of the eighth he slid to snare a groundball and threw home to nail a runner who was trying to score. And with two runners on in the ninth Sanchez fielded a difficult ball behind second base and fired a fastball to first to end the contest. "I practice every day," he said. "I work hard on my defense and my offense. I just see the ball and react. That's just me."16 When Burbank High School retired Sanchez's number 21 years later, former coach Steve Wilson recalled that the three-sport athlete had been given a key to the ballfield so he could cross the street to practice whenever he chose.17
Sanchez chose not to sign with the Braves and instead enrolled at nearby Glendale Community College. As a sophomore in the spring of 1998 he had a .407 batting average, with 10 home runs and 33 RBIs. He was named the Western State Conference South Division player of the year, and the Vaqueros became playoff co-champions in their first trip to the postseason in 17 years.18
After junior college, Sanchez recalled, "The only other offer I had was Chico State, and I didn't get drafted. My [Glendale] coach talked to [Dallas Baptist University's] coach, and I never even visited the school. I just went out there. Sanchez played shortstop for Dallas Baptist's 1999 National Association of Intercollegiate Athletics (NAIA) World Series team. However, the head coach soon left the program, and Sanchez transferred to Oklahoma City University for the 1999-2000 school year.19
Though Sanchez played only one season for Oklahoma City University, results and recognition came as quickly as at Dallas Baptist. He batted.434 with 13 home runs and 59 RBIs. He was named an NAIA All-American shortstop. "Everything I learned baseball-wise pretty much came from OCU. That's the best baseball program I've been around," Sanchez said a few years later. "I learned how to be a smart baseball player and do all the little things right."20
On June 5, 2000, Sanchez was drafted by the Boston Red Sox in the 11th round. He signed on the 14th and made his professional debut on the 20th about 30 miles northwest of Boston, in the season opener for the short-season Lowell Spinners in a 2-1 loss at home to the Pittsfield Mets before 5,000 fans. Sanchez batted second and was hitless in three at-bats with a stolen base, though he was singled out in the local newspaper for "flashy defense" at shortstop.21
After 34 games Sanchez was hitting .288 when in early August he was promoted to the low Class-A GreenJackets of the South Atlantic League. There he hit for an even higher average, .303, in 30 games. For the start of 2001 he climbed another rung at the Class-A level, with Sarasota in the Florida State League. After 69 games he was hitting .339 and was promoted to Double-A Trenton. He finished the season there with 44 more games and hit .326.
Lowell Sun sportswriter Chaz Scoggins had been following Sanchez's progress carefully. "After spending millions and millions of dollars on free agents, many of whom weren't worth 40 cents on the dollar, the day may come soon when the Red Sox consider Freddy Sanchez the best thousand bucks they ever spent," Scoggins wrote after Sanchez finished at Trenton. "Signed by the Red Sox for a paltry $1,000 bonus … the slick-fielding shortstop led all organization players in hitting this past summer." Scoggins noted that after starting his pro career with only two hits in his first 20 at-bats (which Sanchez attributed to using a wood bat for the first time), he not only became Lowell's Player of the Year but was named that at Sarasota as well.
Scoggins mentioned a highlight from Sanchez's first major-league spring training, in 2001. The Red Sox called him up for a day and used him late in a game against the New York Yankees. Besides making an impressive play on defense, he homered in his lone plate appearance. "I never thought I would get into that game. I had been called up a couple times before and didn't get into one," he said. "Just to get in there and play would have been enough of a thrill. But when I batted I just wanted to put the ball in play and instead got good wood on it."22
Sanchez started the 2002 season with Trenton, where he hit .328 in 80 games, had a 27-game hitting streak, and homered in the Double-A All-Star Game. That all earned him a promotion on July 16 to Triple-A Pawtucket (International League). The buzz was building about a promising future as a major leaguer. However, the speculation was that it couldn't be at shortstop for Boston, where Nomar Garciaparra was entrenched, so Sanchez was seeing some time at second base for Pawtucket. "I'm willing to play any position to get to Boston," Sanchez said, but acknowledged that there might not be room for him at second base, either. "I want to be part of the Red Sox' tradition," he said, "but if they have other plans for me then so be it. That goes along with this job."23
Sanchez had a wonderful reason not to overthink his baseball future: He married his high-school sweetheart, Alissa Dowdy, on August 8, 2002. During high school she had done some acting, and earned credits in 1995 for TV appearances on The Nanny and The Fresh Prince of Bel-Air.24 Over the years Freddy's family had grown with the additions of younger siblings Joseph and Sarah, in addition to older half-sister Tina, and now he and Alissa were poised to start their own family.
In the end, Sanchez ended up hitting .301 for Pawtucket in 45 games, and couldn't have been very surprised when he was summoned by Boston. In Florida on September 10 the Red Sox were pounding the Devil Rays, and Sanchez was sent to the plate in the seventh inning to make his major-league debut. He singled home two runs in what ended up a 12-1 Boston win. Boston Globe sportswriter Gordon Edes tracked down Fred Cook, Burbank High's athletic director, for a reaction. "He could have played basketball for me, he was that good an athlete," Cook said, but he soon changed from praise to poking fun. "A good kid, a good all-around athlete. The last time I saw him, we played golf. His golf game stinks. And tell him his younger brother Joe is driving around in his car."25
Sanchez collected only two more hits in 11 more games for Boston, ending up with a .188 batting average. He started 2003 back with Pawtucket, but he played in 20 more games for Boston, hitting .235 from June 4 to July 11. He was back with Pawtucket in late July, and hit .341 in 58 games overall, when the major-league trading deadline arrived. On July 31 Boston traded Sanchez, Mike Gonzalez, and some cash, to the Pittsburgh Pirates for three pitchers, Jeff Suppan, Brandon Lyon, and Anastacio Martínez. (Suppan was a disappointment during Boston's stretch run, compiling a 5.57 earned-run average and giving up 12 home runs in 11 games, but Lyon had nine saves and a 4.12 ERA in 49 games.)
Sanchez thus switched to Triple-A Nashville but an ankle injury ended his season after one game. In the offseason he had a bone spur in his right foot removed surgically to alleviate a diagnosis of ankle tendinitis. A full recovery was anticipated by spring training of 2004.26
The first half of 2004 did not go as expected. Sanchez wasn't able to play for Nashville until June 20 and got into only 44 games through September 6, hitting a modest .264. He did get back to the major leagues, making his debut for the Pirates on September 9, though he hit only .158 in nine games. A friend of his from a summer league during high school, Jack Wilson, happened to already be on the Pirates, so during those few weeks Jack and his wife, Julie, took in Freddy and Alissa as houseguests.27
Sanchez's circumstances improved before 2004 ended. Assigned to the Peoria Saguaros in the Arizona Fall League, he played well enough that in mid-November the Pirates decided to cut loose their top pinch-hitter and utility player, Abraham Núñez. "We're seeing a healthy Freddy, the kind of player we thought we were getting when we traded for him in 2003," said Pirates general manager Dave Littlefield.28
On April 19, 2005, Freddy and Alissa had their first child, Evan. Sanchez then enjoyed his first full season in the major leagues, and didn't sit on the bench much. He started 100 games and subbed in 32 other games. He started at his natural shortstop position just six times; most of his duty was at third and second. He finished with a .291 batting average, thanks in part to a hitting streak over the season's last 17 games. Sanchez experienced a very personal thrill on September 23 when the Pirates began a series in Los Angeles. His father had taken him to Dodgers games but this was his first visit as a major leaguer. "I've played at Yankee Stadium, I've played at Fenway Park, and I've played at Wrigley Field," he said. "This is the first stadium that I'm at where I still get butterflies."
Any nervousness Sanchez felt upon arrival didn't undercut his performance: In the third inning, he hit his fourth home run of the week, with a man on, to give Pittsburgh a 2-1 lead. The Dodgers won, 4-3, and that certainly countered Sanchez's personal excitement. "I hate losing more than I like winning," he said a couple of days later.29
During the offseason it wasn't clear that Sanchez would begin 2006 as a starter. He didn't demonstrate the power hitting that is often expected from third basemen, his .336 on-base percentage reflected few bases on balls, and there were ongoing concerns about a pattern of injuries. "Hey, I can improve but, in my eyes, I know I will," he said in mid-December. "To me, the key last season was getting all those reps near the end. I was showing up at the park every day knowing I'd be in the lineup, and my confidence took off."30 Early in 2006 he had an opportunity to gauge his support among Pirates fans by taking part in the second leg of the team's Winter Caravan. He traveled to 10 area communities, including Wheeling, West Virginia, and Punxsutawney, Pennsylvania, with Jack Wilson, Mike Gonzalez, pitching coach Jim Colborn, broadcasters Lanny Frattare and John Wehner, and others.31
For 2006 the Pirates ended up signing third baseman Joe Randa to a $4 million contract and Sanchez began the season as an extra infielder. When Randa injured his foot on May 1, Sanchez had another chance to make a strong impression. By the time fan voting for the All-Star Game concluded, Sanchez was hitting well over .300. He received more than 856,000 write-in votes, the most of any player, but that was only good enough for fifth place among third basemen. Nevertheless, that turned out to be enough to persuade NL manager Phil Garner to add Sanchez to the All-Star roster. Sanchez celebrated immediately with a 3-for-4, four-RBI game that raised his batting average to.363. "It's an unbelievable feeling, coming from spring training and not even knowing how many at-bats I'd get and knowing my role as a utility player," Sanchez said after Garner chose him. "I can't even describe it."32
The 2006 All-Star Game was played on July 11 at PNC Park in Pittsburgh. Because the Pirates had the worst record in the majors, local fans needed something that exciting. It probably wasn't much of a surprise that Sanchez got to play the last five innings of the NL's 3-2 loss, first at shortstop, then switching to second base. He grounded out in both of his plate appearances. Right from the start he made a strong impression. "Garner's take-it-to-them attitude was evident in the field" when NL pitcher Bronson Arroyo got the best of slugger Vladimir Guerrero to start the fifth inning, "with Pirates spark plug Freddy Sanchez actually shoving third baseman David Wright out of the way to catch a foul popup," the Associated Press reported. "Sanchez, playing shortstop, also went high into the air to make an excellent catch of Mark Loretta's liner to end the fifth."33
Because the Pirates continued to struggle, and ended the season with a record of 67-95, the main attraction for their fans during the final weeks of the season was Sanchez battling for the NL batting crown. It came down to October 1, the last day of the regular season. Sanchez led Miguel Cabrera of the Florida Marlins every day during the final week, but his lead narrowed from 11 percentage points to just 3 when the last games began. Sanchez singled in the first and fourth innings that day, and wound up winning the title by 5 points. Sanchez's .344 average was the highest by a Pittsburgh batting champ since Roberto Clemente's .357 in 1967. His 53 doubles also led the NL and he reached the 200-hit mark. That hit in the fourth was the one that got him there, two years after teammate and high-school friend Jack Wilson had reached the same milestone. Jack hugged Freddy when they took the field in the next inning. "I'm proud of you," Jack told him. "We're in the history books with the 200 hits. Pretty cool from where we've come."34
If anyone was worried that Sanchez might've developed an unlikable ego as a result of his success, a few weeks after the season pitching coach Colborn helped allay such fears with a touch of humor. Colborn was asked about the supposition in some circles that during games teams might try to read the lips of opposing players and coaches. "When I go to the mound and I'm saying something, I try to keep my lips from moving. In other words, I do ventriloquism coaching," he asserted. "And when I have to chew the pitcher out, what I do is, I do it in Freddy Sanchez's voice, and then they won't get mad at me – and they won't get mad at Freddy, either, because everyone likes Freddy."35
On November 4 Sanchez was inducted into the Athletics Hall of Fame at Oklahoma City University. By that time he was able to articulate more about the final day of the season. "It was pressure packed, but it wasn't like being up with the bases loaded in the ninth. It was a hundred times more than that," he stated. "That was probably the most pressure I've had at the plate. Two hundred hits were there. The batting title was there."36
About a month later came another honor: receiving the 17th annual Tony Conigliaro Award. Sanchez received one more vote than Boston outfielder Gabe Kapler and four more than San Diego pitcher Doug Brocail. Other players receiving votes were Rocco Baldelli, Mike Cameron, Brian Roberts, Jermaine Dye, and Joe Borowski.37
Sanchez was a little nicked up at the start of the 2007 season, and on April 5 he played one game for the Triple-A Indianapolis on a rehab assignment. Back with the Pirates, early on he became a fixture at second base. In fact, for the rest of his major-league career that was the only infield position at which he started. The Pirates fared as poorly as they had in 2006, so one of the few bright spots was when Sanchez was named to the NL All-Star team again, this time as the only Pirate. His batting average at the end of the season was .304, and his 81 RBIs were just four shy of his career best the previous season. He hit 11 homers, the only time he reached double figures in his professional career.
On January 26, 2008, Freddy and Alissa celebrated the birth of their second son, Ryan. As for the 2008 season, his .271 batting average was his lowest as a major-league regular, and for his fourth consecutive year as a starter he played on a team that couldn't win 70 games.
Things were brighter during the first half of the 2009 season. On May 29 Sanchez had one of the most noteworthy batting performances of his life, after he was almost given the night off in Chicago. Not long before, he had been mired in a 5-for-34 slump, but on the 29th he went 6-for-6 with four runs scored and three driven in, two of which were on a homer. The previous Pirate to have a six-hit game was Wally Backman 19 years earlier. Sanchez didn't have any sophisticated insights about this achievement. "I was striking out too much before," he explained. "I shortened my swing and put the ball in play."38
In July Sanchez was picked for the All-Star Game for the third time in four years (though this time he didn't get to play). As the game approached, there was speculation that the 32-year-old wouldn't be a Pirate much longer. The team, once again last in its division, had made major trades in June, and other clubs reportedly interested in acquiring Sanchez included Minnesota, Colorado, and San Francisco,39 the latter two teams neck and neck in the NL wild-card race. On July 29 Sanchez was dealt to the San Francisco Giants for minor-league pitcher Tim Alderson, the Giants' first-round draft choice two years earlier. His batting average at the time of the trade was .296, so his performance was back to normal after his off-year of 2008.
Jack Wilson was traded the same day, to Seattle. Both had said they wanted to end their careers as Pirates, though both had also turned down two-year contract extensions two weeks earlier. "It's tough because I lost more than a teammate in Jack but someone who is like a brother to me," Sanchez said. "It's a very emotional day."40 He experienced physical issues during the remainder of the season, and on August 26 he was placed on the 15-day disabled list because of a strained left shoulder. Sanchez got into only 25 games for the Giants, who lost the wild-card battle to Colorado but finished with a record of 88-74, which had to make for a much more optimistic offseason for Sanchez than usual.
Before suiting up for the Giants in 2010 Sanchez spent the week of May 11-18 in minor-league rehab stints. Rejoining the Giants, he played in 111 games and hit .292. Finally he was able to enjoy being in a pennant race. The Giants' 92-70 record gave them the Western Division title by two games over San Diego. It was a battle until the season's end. "We always felt if we got to the playoffs, we would have a chance to win," Sanchez commented. "But you know, we weren't sure we were going to get there until that last weekend."41
Sanchez's first postseason appearance was against the Atlanta Braves in the best-of-five Division Series. He was only 2-for-18 but made a major contribution at a key moment. After the teams split the first two contests, the Braves led Game Three 2-1 in the top of the ninth at Atlanta. When Sanchez stepped up to face rookie right-hander Craig Kimbrel in the top of the ninth, the Giants had the tying run on first but were down to their last out. Soon enough Sanchez and the Giants were down to their last strike, but he grounded a single to center to keep the game alive. Aubrey Huff followed with a single off Michael Dunn to tie the game and Sanchez gave the Giants the lead on the next play by scoring on an error. The Giants hung on in the bottom of the ninth to win, 3-2.They then won the fourth game to advance to the NL Championship Series.
Against the Phillies, who had won the NL's previous two pennants, Sanchez hit a much more characteristic .320 as the Giants won the series in six games to take the pennant. In the World Series they faced the Texas Rangers.
In Game One, in San Francisco, Sanchez doubled off Cliff Lee in the first inning but was doubled off second on a popup. He atoned in the third inning with another double to drive in the Giants' first run. In the fifth he hit another double to put the Giants ahead for good. He added a third RBI in the eighth with a hit that was first ruled a double, then changed to a single plus an error by the right fielder. Sanchez became the first player to hit three doubles in his first three World Series plate appearances. If that fourth hit had remained a double, he would have tied the record for the most two-baggers in a World Series game, held by Frank Isbell of the 1906 White Sox.42 The Giants were 11-7 winners.
Sanchez was 0-for-5 as the Giants' Matt Cain blanked Texas 9-0 in Game Two. The Rangers won Game Three, 4-2 (Sanchez was 1-for-4) but the Giants shut them out again, 4-0, in Game Four (Sanchez was 0-for-4 Janie McCauley of the Associated Press wrote that it was defense that put the Giants on the verge of winning the World Series, and she credited Sanchez foremost. In the 4-0 shutout, he started two double plays but also made what she called a "gutsy grab" of a line drive to end the second inning with a Ranger on first base. His leap sent him onto his back, and he barely kept the ball in his mitt. "That was all Freddy," first baseman Travis Ishikawa told her. "He was tremendous out there, going left, going right. He definitely made a lot of key plays for us tonight."43
The Giants won Game Five, 3-1, and were World Series champions. Sanchez heaped praise on the strong starts by pitchers Madison Bumgarner and Tim Lincecum in the last two games. "I was fortunate to stand out there behind two pitchers who threw two of the best games in World Series history," he gushed. "I can't even say enough good things about those two performances."44
Sanchez continued with the Giants in 2011. He was hitting .292 in his 60th game of the season on June 10 when he dislocated his shoulder diving for a grounder. That game against the Reds turned out to be his last as a major leaguer. He tried to come back in early 2012, and played in three games for the San Jose Giants in a rehab assignment from April 23 to 26. He batted 4-for-10 in what were his final games as a pro ballplayer. On July 5 it was announced that back surgery would end his season. He was granted free agency on October 29. He didn't officially retire until December 21, 2015, on his 38th birthday. Sanchez accumulated 1,012 hits as a major leaguer and finished with a batting average of .297.
In June of 2016 Sanchez and Jason Bay represented the Pittsburgh Pirates at the annual draft, and in that capacity announced the team's first-day choices following the first round. Otherwise, he spent time with his family, one result of which is coaching elementary-school students in baseball tournaments.45
Notes
1 "Personally Directed Sports Are Popular With Children," New York Times, July 24, 1910: 12.
2 Telephone interview with Michelle Sanchez, September 11, 2016.
3 Candace Pearson, "A Dream Life," Imagine (Children's Hospital Los Angeles), Fall 2007: 20.
4 Lee Jenkins, "The Pirates' Stealth Swinger Is Rewriting the Script," New York Times, September 12, 2006: D1.
5 Gretchen McKay, "Home Base," Pittsburgh Post-Gazette, July 15, 2006: D1.
6 Pearson.
7 Matt Patterson, "Batting Champ Inducted into OCU Hall," The Oklahoman (Oklahoma City), November 5, 2006: 5B.
8 Michelle Sanchez interview.
9 Tim Brown, "Sanchez's Time Finally Comes," Los Angeles Times, July 12, 2006: D5.
10 Jerry Crasnick, "Pirates' Sanchez Defying the Odds," espn.com/mlb/columns/story?id=2549356, August 15, 2006.
11 Michelle Sanchez interview.
12 "High School Baseball Season Preview: Foothill League," Los Angeles Times (Valley Edition), March 5, 1994: 20. Freddy was incorrectly identified as a senior rather than as a sophomore.
13 "High School Baseball Roundup," Los Angeles Times (Valley Edition), May 17, 1995: 9.
14 "Midweek Report/High School Sports Update," Los Angeles Times (Valley Edition), April 25, 1996: 7.
15 "Local Notes: Burbank's Sanchez Tops in League," Los Angeles Daily News (Valley Edition), May 29, 1996: S6.
16 Vince Kowalick, "Sanchez Comes to East's Defense," Los Angeles Times (Valley Edition), June 16, 1996: 10.
17 Heather Gripp, "It's No Average Ceremony: Burbank High Honors Sanchez," Los Angeles Daily News (Valley Edition), January 13, 2007: S1.
18 "Valley/Venture County Sports," Los Angeles Times (Valley Edition), May 14, 1998: 13.
19 "Giants Update," Contra Costa Times (Walnut Creek, California), June 11, 2011: B5.
20 Bob Hersom, "Ex-OCU Star a Big Hit in Majors," The Oklahoman (Oklahoma City), June 24, 2006: 1C.
21 David Pevear, "For Openers, It Was (Almost) Perfect," The Sun (Lowell, Massachusetts), June 21, 2000: 27.
22 Chaz Scoggins, "Sanchez May Prove to Be Bargain for Boston," The Sun (Lowell, Massachusetts), October 7, 2001: 29.
23 Carmine Frongillo, "Future May Not Be at Shortstop for Sanchez," The Sun (Lowell, Massachusetts), August 11, 2002: 25. Freddy was quoted extensively after the article jumped to page 29.
24 imdb.com/name/nm0235725/.
25 Gordon Edes, "Major Raves for Sanchez," Boston Globe, September 11, 2002: D5.
26 Robert Dvorchak, "Stairs Rejects Offer, Decides on Free Agency," Pittsburgh Post-Gazette, October 31, 2003: B-11.
27 McKay, D1. Sanchez was born eight days before Wilson.
28 Robert Dvorchak, "Pirates Release Davis Among Four Dropped as Roster Is Set at 40," Pittsburgh Post-Gazette, November 20, 2004: D-1.
29 Edgar Melik-Stepanyan, "This Is What I live for," Burbank (California) Leader, October 1, 2005: B1.
30 Dejan Kovacevic, "Who's on Third? After Losing Mueller, Is Sanchez the Man?" Pittsburgh Post-Gazette, December 18, 2005: D-17.
31 Dejan Kovacevic, "McCutchen Gets Pleasant Surprise," Pittsburgh Post-Gazette, January 22, 2006: C-13.
32 John Mehno, "Sanchez Becomes All-Star Surprise," Altoona (Pennsylvania) Mirror, July 3, 2006: B3.
33 Alan Robinson, Associated Press, "Aggressive Garner Can't Steal Victory," Daily News (Bowling Green, Kentucky), July 12, 2006: 4C.
34 Paul Meyer, ".344, 200 Hits, 1 Title," Pittsburgh Post-Gazette, October 2, 2006: A-1. Jack Wilson was quoted extensively after the article jumped to page A-6.
35 Mark Roth, "Most Agree That There's No Lip Reading in Baseball," Pittsburgh Post-Gazette, October 21, 2006: A-1.
36 Patterson.
37 "Sanchez Wins Tony Conigliaro Award," The Progress (Clearfield, Pennsylvania), December 7, 2006: 9.
38 "Ready, Freddy," New Castle (Pennsylvania) News, May 26, 2009: B1.
39 For example, see John Perrotto, "More Roster Changes Are Likely in 2nd Half," Johnstown (Pennsylvania) Tribune-Democrat, July 12, 2009: B1.
40 John Perrotto, "Wilson, Sanchez Saddened by Deals," Johnstown (Pennsylvania) Tribune-Democrat, July 30, 2009: B2.
41 Mark Purdy, "Improbable Comes True for Eclectic Clubhouse," Appeal-Democrat (Marysville-Yuba City, California), November 3, 2010: B1.
42 Josh Dubow, "Sanchez Leads Giants to Game 1 Win Vs. Rangers," Herald Zeitung (New Braunfels, Texas), October 28, 2010: 6.
43 Janie McCauley, Associated Press, "Closing in: Defense Carries SF to Cusp of Series Win," Indiana (Pennsylvania) Gazette, November 1, 2010: 13. Travis Ishikawa was quoted after the article jumped to page 17.
44 Purdy.
45 Telephone interview with Michelle Sanchez, November 7, 2016.
Born
December 21, 1977 at Hollywood, CA (US)
If you can help us improve this player's biography, contact us.
https://sabr.org/sites/default/files/SanchezFreddy.jpg
600
800
admin
/wp-content/uploads/2020/02/sabr_logo.png
admin
2017-01-19 15:04:50
2017-01-19 15:04:50
Freddy Sanchez