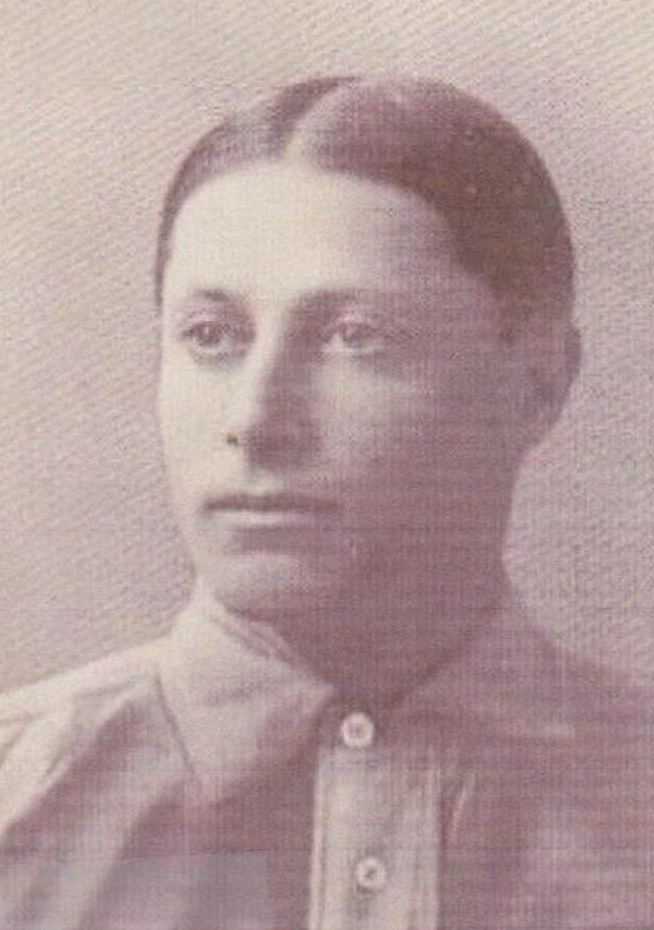 ---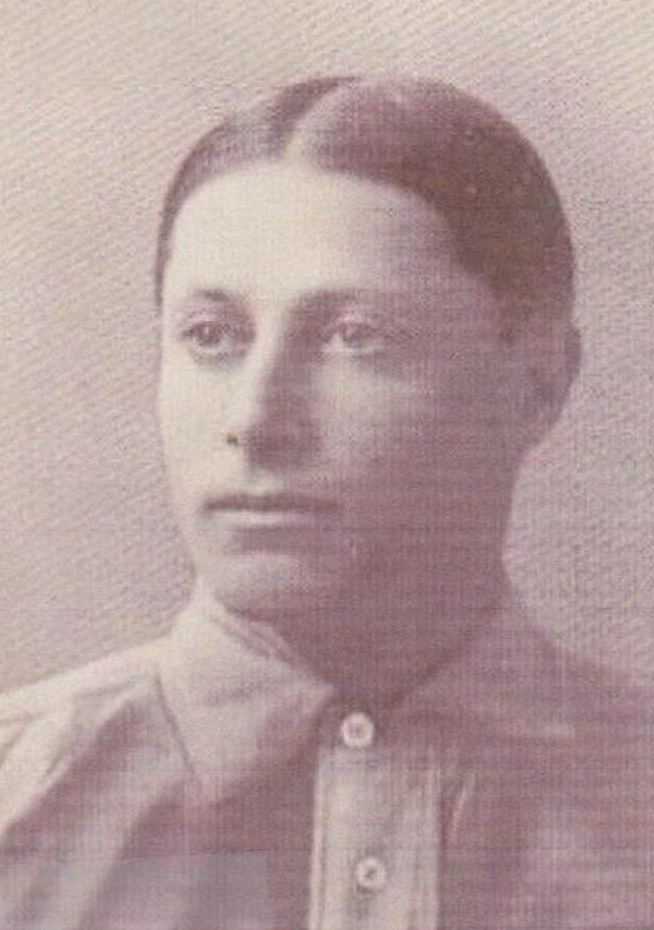 Among the newcomers on the Brooklyn Superbas roster for the 1903 season was right-handed pitcher Henry Schmidt. At almost 30, he was getting a rather late shot at a major-league career, but had earned a look as a 35-game winner in the California League the season before. Soon Schmidt discovered that getting out National League batsmen was a far more daunting task than dealing with minor-league hitters had been, a reality reflected by Schmidt's ERA (3.83), WHIP (1.465), and opponents batting average (.280), figures that were high by Deadball Era standards. But Schmidt was a gutty performer, cool-headed with men on base and adept at escaping from trouble. And he was blessed with no small amount of pitching good luck in 1903. Against the odds, Schmidt emerged as the ace of fifth-place Brooklyn's staff, finishing the season with a sterling 22-13 record.
During the offseason, Schmidt stunned club brass with the announcement that he did not like living in the East and would not report the next spring. Instead, he planned to resume playing in California. Schmidt returned his contract for the 1904 season to Brooklyn headquarters unsigned, and never made another major-league appearance. As it turned out, the move proved an ill-considered one, as Schmidt's personal and professional life nosedived soon after he returned to the West Coast. Still, his refusal to return to Brooklyn earned him a record-book distinction that survives to this day: Henry Schmidt is the sole pitcher in major-league history to be a 20-game winner in his one and only season as a big leaguer.
Biographical information about our subject is sketchy. But by all accounts, Henry Martin Schmidt was born on June 26, 1873, in Brownsville, Texas, a Mexican border town and military outpost. He was the second of four sons born to career soldier Martin Christian Schmidt (1837-1884) and his wife, the former Elizabeth Catherine Avery (1851-1934). The elder Schmidt was born in the German duchy of Hesse, brought to America as an infant by his parents, and raised in upstate New York. After a stab at farming, he joined the Army in 1858 and saw action throughout the South during the Civil War. Sometime thereafter, he married Lizzie Avery, a Georgia teenager, and started a family. Eldest son Merritt (1871-1946) was born when Martin was garrisoned in Mississippi. Two years later, our subject was born while his father was posted in Texas. Younger offspring Frederick (1876-1939) and Oscar (1884-1947) arrived in Corinth, Mississippi, where Martin served as superintendent of the Union Army cemetery established there.
Martin Schmidt died of heart disease in 1884. Shortly thereafter, widow Schmidt relocated her family to Nashville, where the first-discovered traces of Henry's involvement in the game appear. As later reported in the Nashville Banner, a youthful Schmidt "chased the horsehide in Sulphur Spring Bottom along with Noodles Hahn, Newt Fisher, Charley Watkins and [other Nashvillians] who have gained fame on the diamond."1 By 1893 Schmidt had entered the professional ranks, playing in the independent minor Blue Grass League.2 Small in stature – modern baseball reference works list Schmidt as 5-feet-11, 170 pounds, but period photographs and other contemporaneous evidence suggest that he was actually about 5-feet-7, 145 pounds, tops3 – but athletic, Henry played around the diamond but mostly focused on pitching.
Baseball-Reference lists Schmidt as a member of the 1895 Evansville (Indiana) Blackbirds of the Class B Southern League, but no stats are provided.4 The following season, Southern League newspapers took frequent notice of the pitching of "Kid" Schmidt, staff stalwart of the circuit's Mobile (Alabama) Blackbirds.5 Pitching for a less than mediocre (39-56) club, he went 12-18, with a 1.93 ERA in 275⅓ innings pitched. He struck out 116 while permitting 143 enemy batsmen to take base via a walk or hit-by-pitch, an augur of the control problems that would plague Schmidt's career. He also batted a respectable .288 in 208 at-bats for Mobile. More important in personal terms, Henry made the acquaintance of 20-year-old Mobile native Faustina Gale. The following year, they were married in the city cathedral, and their only child, son Henry Gale Schmidt, was born in Nashville in October 1898.
Back on the diamond, Schmidt made considerable strides in 1897, pitching "great ball"6 for another Class B club, the Richmond Giants [or Bluebirds] of the Atlantic League. At season end, his record stood at 20-13, with a sparkling 1.32 ERA in 327 2/3 innings pitched. But as the year before, Schmidt's walk/HBP total (169) far exceeded his strikeouts (108). Still, his work garnered the approval of a local Sporting Life correspondent who observed that Schmidt's "pitching has been gilt-edged at all times and when a pitcher was needed he was there ready to go at all times."7 The little righty encored in Richmond the following season until a late-season transaction placed him with an Atlantic League rival, the Lancaster (Pennsylvania) Maroons. No Schmidt pitching stats for 1898 were discovered (but he did bat a weak .181 in 27 games for Richmond/Lancaster, combined).8
The Atlantic League was elevated to Class A status for the 1899 campaign, but several of its franchises, including Lancaster, were on shaky financial footing. Schmidt returned to the Maroons that season, but with his record standing at 14-13 (with 87 walks/60 strikeouts in 254 innings pitched) in early August, Lancaster disbanded.9 Shortly thereafter, Schmidt was signed by Jim Manning, club owner-manager of the Kansas City Blues of the Class A Western League. Schmidt turned in several sharp outings for the Blues, but did not see enough action for his pitching stats to be published in the 1900 Reach Guide.10He was reserved by Kansas City for the 1900 campaign, but released at the end of spring camp for, ominously, "being out of condition."11 Schmidt began the season with yet another Atlantic League club, the Wilkes-Barre (Pennsylvania) Coal Barons.12 But the circuit's collapse in mid-June again left him adrift. This time Schmidt secured the engagement that finally gave his career some upward momentum. He signed with the Denver Grizzlies of the Western League.13
Schmidt thrived in the Mile High City, posting a 13-6 (.684) record that helped propel 61-44 (.581) Denver to a first-place finish in WL standings. In the process, he exhibited improved control, recording more strikeouts (55) than walks (44) for the first time in his professional career. While in Denver, however, Schmidt also demonstrated a proclivity for acting violently during confrontations with others. The setting for his first-discovered set-to was a lateAugust game in Sioux City, where "Schmidt's good work exasperated the local fans and they were imbued with a desire for revenge when umpire Buck Ebright made a decision that did not please them" and stormed the field.14 Among the players coming to Ebright's defense was pitcher Schmidt, who weighed into the mob brandishing a bat. In no time, the little hurler had sent three fans sprawling, one of whom, a teenager named Chapman, was rendered unconscious with a feared fractured skull.15 Given the circumstances, Schmidt's bat-wielding could be excused as necessary for the defense of an innocent third party, namely umpire Ebright. But Schmidt would have no such justification for the ugly incidents that lay in his future.
But those events were some years off. For the present, Schmidt stood in good stead with the baseball gods, and was among the Denver players reportedly sold to the National League Chicago club for the 1901 season.16 But Chicago was simply stockpiling prospects during the offseason, and Schmidt would not be given a chance to show his stuff there. Rather, he soon was caught up in the franchise machinations of former major-league player-turned-minor-league mogul George Tebeau. As the year 1901 began, Tebeau was in the process of selling the Denver franchise to local businessman D.C. Packard and re-establishing himself in Kansas City, taking several Denver players with him for that purpose. The player grab aroused great resentment among Denver partisans, and Tebeau's acquisition of Henry Schmidt, accomplished through the good offices of Chicago club boss Jim Hart, was particularly unpopular.17
As it turned out, the maneuvers accrued to neither Tebeau nor Schmidt's benefit. The pitcher began the season with Kansas City but was released when his work proved unsatisfactory to Tebeau. In early May Schmidt was re-signed by Denver, new club owner Packard's previous disavowal of interest in the pitcher notwithstanding.18 Early on, Schmidt was neglected, at times not even accompanying Denver on road trips.19 But he finished the season strong, posting shutout wins over Omaha and Colorado Springs twice as the Western League season came to a close.20 Reserved by Denver for the 1902 season,21 Schmidt thereupon embarked for the West Coast to do some hurling in the long-season California League. Once there, his career skyrocketed.
Having made a good impression with excellent late-season work for the Oakland Commuters and then in postseason all-star competition, Schmidt decided that he had found a home. He disregarded his reservation by Denver and signed with Oakland for the 1902 season.22 But Schmidt's status was unsettled, as reports from Denver announced his signing with the Grizzlies.23 Oakland club owner J. Cal Ewing then forestalled any Schmidt departure from California by obtaining an injunction that prohibited it, while the San Francisco Chronicle denounced Schmidt for "playing fast and loose" with the two clubs.24 In the end, Denver club boss Packard, never much of a Schmidt fan to begin with, wired the wayward pitcher "to do as he pleased."25 Nevertheless, Denver placed "Henry Schmidt of Mobile, Alabama" on the ineligible list.26 But with the California League an independent circuit not bound by the strictures of the National Agreement, the blacklisting had no practical effect.
Schmidt proved more than worth the bother for Oakland. At age 28, he unexpectedly blossomed into the best pitcher on the West Coast. His 35 victories were second only to the 36 amassed by Los Angeles' Oscar Jones, and Schmidt's .636 winning percentage was tops among California League hurlers. Behind the yeoman service of their undersized pitching ace, Oakland went 108-74 and captured the title of the four-team league. By the time the pennant was clinched, Schmidt had been a hot property for months, with his most ardent suitor being Connie Mack, field leader of the Philadelphia A's of the two-year-old major American League. But reports that Mack and Oakland had reached agreement on Schmidt's sale to Philadelphia27 proved unfounded, and Schmidt remained with the California League club until the season's completion.
The competition for Schmidt continued during the offseason, with Oakland, Denver, and the National League Brooklyn Superbas all laying claim to the pitcher, while Schmidt himself vacillated from one club to another. When the dust settled, Schmidt was a soon-to-be-30-year-old rookie on the Brooklyn roster. He made his major-league debut on April 17, 1903, against the New York Giants at the Polo Grounds, drawing the redoubtable Christy Mathewson as his opposite number. Before an Opening Day crowd in excess of 20,000, Schmidt entered the box with a 4-0 lead courtesy of some uncharacteristic first-inning wildness by Mathewson and shoddy Giants fielding. The lead did not last long. New York leadoff batter George Browne greeted the newcomer with a home run. George Van Haltren followed with a triple, and before the inning was over, the score was tied, 4-4. From that point, however, Schmidt steadied and eventually registered a 9-7 complete-game triumph. Only two of the runs surrendered by Schmidt were earned, and the New York Times was favorably impressed, particularly with the coolness under fire displayed by Schmidt in putting down late-game Giants threats. All things considered, the new Brooklyn pitcher "acquitted himself very creditably," concluded the Times.28
Several days later Mathewson beat Schmidt in a rematch, 2-1. But again, observers were impressed with the Superbas rookie. Respected Brooklyn sportswriter John B. Foster declared that "pitcher Schmidt appears to be a find. He isn't a large chap, [but] he uses a good cross-fire, a plentiful supply of curves, and isn't afraid to let his gray matter work now and then. There will be days when he is laced all over the lot … [but] he can keep the other side guessing with a good change of pace [and] he has plenty of nerve, too."29 Schmidt's next three outings produced whitewash wins over Philadelphia (8-0), Boston (2-0), and Philadelphia again (5-0), and established him as the stopper of manager Ned Hanlon's pitching staff. His performance leveled off in midseason, but ended with a flourish: Brooklyn was unbeaten in Schmidt's last ten starts. Pitching for a fifth-place (70-66, .515) Superbas club, Schmidt turned in a 22-13 log, leading the staff in wins and shutouts (5). Interestingly, Schmidt's excellent bottom line was achieved despite unimpressive secondary stats. As earlier predicted by sportswriter Foster, there were days when Schmidt was pounded, and his 3.83 ERA and 1.465 WHIP were well above National League norms. Schmidt also yielded considerably more baserunners via walks (120) and hitbatsmen (21) than enemy hitters he struck out (96). But Schmidt was invariably gritty, a tough little competitor who pitched bravely in tight spots, and he won more than his share of high-scoring games.
That fall, the Brooklyn front office mailed Schmidt a contract for the 1904 season, one likely containing a healthy salary increase over his $2,700 rookie wage. The club was therefore stunned when Schmidt returned the contract unsigned, tersely informing management that "I do not like living in the East and will not report."30 Instead, Schmidt collected his family and went back to the West Coast, signing a three-year contract with the Oakland Oaks of the new Class A Pacific Coast League.31 But no resumption of local glory awaited Schmidt. His pitching performance was no better than mediocre, and his personal life would soon begin a downward spiral.
In 1904 Schmidt turned in a substandard 26-28 (.481) record for the fourth-place 116-109 (.516) Oaks, with the grueling length of the PCL season exerting a toll on Schmidt's now-31-year-old pitching wing. And the temperament of the pitcher, previously so genial that the local press was given to calling him "Smilin' Harry," had begun to sour. In July 1905 "he and Hogan, a bush-league pitcher, got into a fight in Seattle, and Schmidt nearly bit two of Hogan's fingers off."32 This imbroglio earned Schmidt a $100 fine and an indefinite suspension. He was laid off for nearly a month, and did not pitch well upon returning."33 But Schmidt's real fall from grace did not occur until late in the 1905 season. And for perhaps the only time in his life, he was not the party principally at fault.
Schmidt's antagonist was Clay Hawbacker, a prominent Oakland businessman invested as club president for the 1905 season. With the Oaks headed for another disappointing fourth-place (103-119) finish, Schmidt took the ball for an October 17 contest against the tail-end Seattle Siwashes. He nursed a 2-1 lead into the eighth inning when Seattle bats awoke. As the Siwashes began stringing basehits together, an agitated Hawbacker began loudly berating Schmidt from the grandstand. And when Schmidt surrendered a bases-clearing triple, Hawbacker's language turned to "billingsgate, the foulest ever heard on the diamond."34 Among spectators having their ears blistered by the tirade was Faustina Schmidt, seated near the angry Oaks president. Then Hawbacker, who some observers thought was showing the effects of drink, publicly announced that Schmidt would be released at game's end.35
Although "only about half the size of the burly president,"36 Schmidt demanded, and Mrs. Schmidt received, a Hawbacker apology for his language as soon as the game was over.37 But otherwise, the club president refused to back down. "In an effort to justify his language and demeanor, [Hawbacker] openly accused Schmidt, who is believed to be one of the squarest men in the game on this coast today, of deliberately attempting to toss the contest in the interest of a coterie of gamblers who had plunged heavily on the play."38 The following day, Hawbacker made good on his promise to release Schmidt, but within days, it was the jettisoned pitcher who took the offensive. In a widely-published letter to PCL president Eugene F. Bert, Schmidt demanded an immediate league investigation of Hawbacker's charge against him.39 He also threatened to file a defamation lawsuit against his accuser.40 Meanwhile, Oaks teammates, Seattle players, game umpire Ira Davis, and numerous Pacific Coast League fans all publicly voiced confidence in Schmidt's integrity.41 Simultaneously, the West Coast baseball press harshly denounced Hawbacker, with the Tacoma News predicting his ouster from the game if he failed to substantiate his game-throwing charge against the pitcher.
With sentiment strongly arrayed against him, Hawbacker backtracked, indignantly denying that he had cast any aspersion upon Schmidt's character. Rather, Schmidt's release was strictly the result of "the twirler's poor work," and that, said Hawbacker, "covers the whole matter."42However weak Hawbacker's defense, it afforded PCL President Bert the excuse needed to drag out his inquiries. While the probe dawdled, Schmidt did some pitching for a Stockton (California) semipro club.43 He also reportedly received a feeler from Brooklyn manager Hanlon, asking Schmidt to convey "his terms."44 In the end, the league investigation came to nothing, and Schmidt later signed with another PCL club, the Fresno Raisin Eaters. But before the new season started, Schmidt suffered a tragic personal loss. On January 27, 1906, his wife, Faustina, died at age 29.45 And soon thereafter, the life of Henry Schmidt entered free fall.
Although he had won 18 games before his dismissal the previous season, Schmidt seemed to have nothing left in 1906, as attested by the 0-7 record he posted in brief stints with Fresno and the Los Angeles Angels. He had also begun drinking heavily, as documented by a $75 bar tab accumulated at the Parlor Saloon. That June Schmidt signed with the Southern Association club in his teenage hometown of Nashville. But before he took his leave of California, Schmidt was served with a writ by saloon proprietor Lester Morris that enjoined him from leaving the state until he had settled his bar bill. Enraged, Schmidt subsequently attacked Morris and was arrested by Oakland police on a charge of disturbing the peace.46
In time, Schmidt was able to make his way to Nashville, but his stay with the club was brief: six games.47Released, Schmidt hooked on with the Mobile Sea Gulls of the Class D Cotton States League, where he turned in some decent work (4-3 in 14 games) for the circuit pennant-winner.48 Schmidt was reserved by Mobile,49 but began the 1907 season back home in a Nashville uniform. But again, he did not last long, being released by Nashville in early May. Shortly thereafter, Schmidt signed with the Anderson (South Carolina) Electricians of the Class D South Carolina League. Playing against scrub competition, Schmidt performed so well as a pitcher-second baseman that a Columbia newspaper declared, "If there is a better all-around player in the State League than Schmidt, he has never played on an Anderson diamond. He is a great pitcher and can hold down any position in the field."50 Later, Schmidt was elected Electricians player-manager by his teammates.51 In lateJuly, the Anderson club folded, but Schmidt's performance there had been good enough for him to secure a late-season contract back in the Southern Association with the Montgomery (Alabama) Senators.52
He kiboshed his chances for a 1908 return to Montgomery with violent offseason behavior. At the time, Schmidt was courting Alice Applewhite, a separated but not yet divorced piano player at the Ruby Theater in Nashville. On the evening of November 29, he caught Alice making eyes at an unnamed actor. Brandishing a razor, the furiously jealous Schmidt attacked the woman, slashing her neck. Theater manager Y.C. Alley had "his left hand almost severed" coming to Mrs. Applewhite's defense. Schmidt then fled the scene but was soon taken into custody.53 Fortunately for defendant Schmidt, his victims recovered from their injuries and he got off lightly, with only fines being imposed: $20 for assault and $50 for carrying a concealed weapon.54
Remarkably, there were still lower-tier minor-league clubs willing to take a chance on Schmidt. He signed for the 1908 season with the Greensboro Champs of the Class D Carolina Association.55 There, he underperformed, posting a 6-11 (.353) pitching mark for a pennant-winning 51-38 (.573) club. While in Greensboro, however, Schmidt was able to expand his rap sheet. Shortly after midnight on July 25, he got into "a shooting scrape" with one Dave Stevenson, "a local character known in police circles."56 When the gunsmoke cleared, Schmidt had a graze wound to his right shoulder and a bullet lodged behind his left knee, while Stevenson emerged unscathed.57 While not life-threatening, Schmidt's injuries were enough to terminate his tour of duty with the Champs. But they did not prevent him from meeting a date in the Greensboro Police Court, where he was found guilty on an unrelated assault charge and fined $5 plus court costs.58
Once again the following season, there was a low-level minor-league club willing to employ Schmidt. In 15 games for the Hutchinson (Kansas) Salt Packers of the Class D Kansas State League, he went a respectable 7-4 in 15 games, but was sent packing in August. The last discovered press mention of Schmidt was published in Sporting Life, August 14, 1909: "Heinie Schmidt, the Hutchinson cast-off pitcher, has been signed by the Beloit club" of the Class D Central Kansas League. With that, Schmidt's name disappeared from newspaper sports pages (and, hopefully, from police blotters, as well), his life thereafter receding into the anonymity of private citizenry.
From US Census data and other public records, Schmidt's whereabouts for the remainder of his life are reasonably certain. By 1910 he was living with his mother and son Henry in Nashville and employed as a railroad company messenger. In 1915 he married Margaret Holloway (née Turpin), a 35-year-old widow with two children of her own. The birth of sons Ned Hanlon Schmidt (1915) and William Francis Schmidt (1919) completed the couple's blended family. Henry Martin Schmidt was working as a pipefitter when he died at home from complications of chronic myocarditis on April 23, 1926.59 He was 52. His remains were interred in Spring Hill Cemetery, Nashville.
Sources
Sources for the biographical detail provided herein include material contained in the Henry Schmidt file at the Giamatti Research Center, National Baseball Hall of Fame and Museum, Cooperstown, New York; US Census, city directory, and Schmidt family post data accessed via Ancestry.com; and various of the newspaper articles cited below. Unless otherwise noted, stats have been taken from Baseball-Reference.
Acknowledgments
The writer is indebted to Len Levin, Al Quimby, and Warren Corbett for their careful review and correction of the original draft of this bio.
Notes
Born
June 26, 1873 at Brownsville, TX (USA)
Died
April 23, 1926 at Nashville, TN (USA)
If you can help us improve this player's biography, contact us.
http://sabr.org/sites/default/files/SchmidtHenry.png
600
800
admin
/wp-content/uploads/2020/02/sabr_logo.png
admin
2017-02-27 15:29:44
2017-02-27 15:29:44
Henry Schmidt