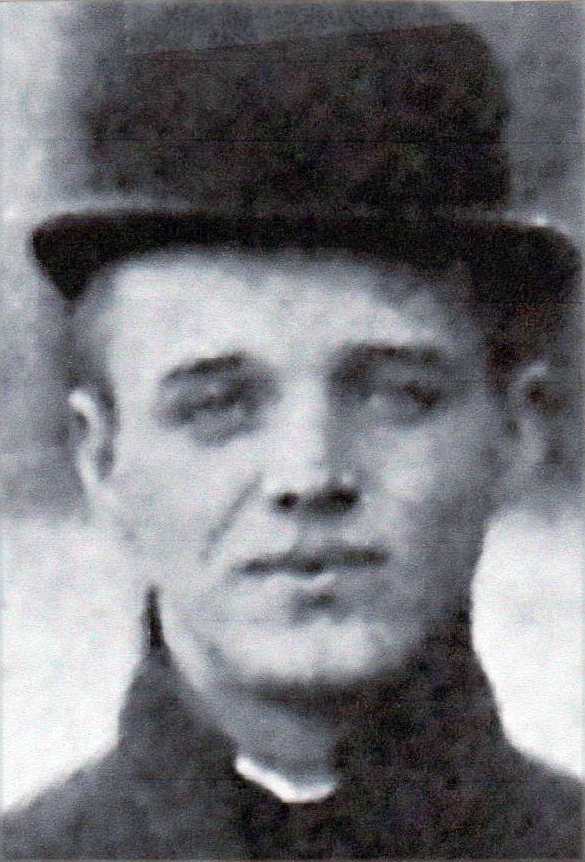 ---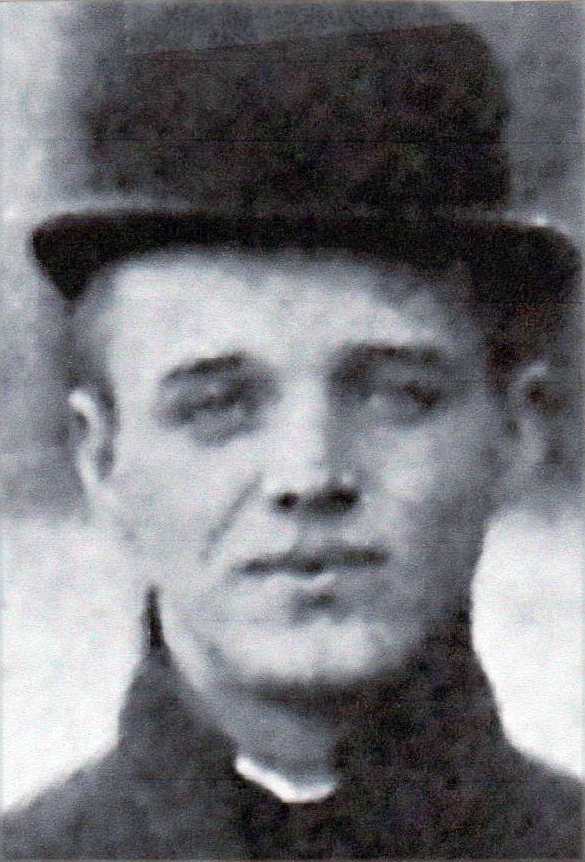 The older half of an obscure Deadball Era brother act, left-handed pitcher Herb Juul was a two-game member of the 1911 Cincinnati Reds. Younger brother Harry Juul,1 a right-hander, appeared in nine games for the 1914 Brooklyn Tip-Tops of the Federal League. Possessed of good breaking stuff, Herb was likely the more talented Juul. But his stay in Organized Baseball was relatively brief, punctuated by run-ins with club management, suspensions, and bad press. Later, Juul found his métier in the legal profession and the rough-and-tumble of Chicago politics. He had just been elevated in local Republican Party ranks and was a rising political force at the time of his unexpected death shortly after Election Night 1928. Herb Juul was only 42. His life story follows.
Herbert Victor Juul was born in Chicago on February 2, 1886. He was the oldest of three sons2 born to Danish immigrant Niels Juul (1859-1929), and his first wife Hulda (nee Risberg, 1858-1897), a native of Sweden. The couple met and married in Chicago. There, in time, the ambitious Niels became an attorney and politician, eventually serving two terms as a US Congressman. Son Herb was a gifted athlete, a three-sport standout at Chicago's West Division High School. Juul received his first negative press notice there, in football. The Rockford Register-Gazette accused the star halfback of "showing the quitter spirit" in a 6-0 loss to Hyde Park HS in November 1903.3
The following September, Herb matriculated to the University of Illinois, located downstate in Urbana.4 A lightly framed 5-feet-11 and 150 pounds, he was unsuited for the brutal flying-wedge style of play then in vogue on the college gridiron. Instead, Herb focused on basketball and baseball. At first, he drew more attention as the left guard and captain of mediocre Fighting Illini hoop squads.5 During his time on campus, Illinois baseball teams had much greater success, capturing three consecutive (1906-1907-1908) Western (or Big 9) Conference titles. More important to Juul's future, his time in an Illinois uniform placed him under the tutelage of head coach George Huff, the part-time major league scout who had already sent Carl Lundgren, Jake Stahl, Cy Falkenberg, Fred Beebe, and other university products on to the bigs. But Juul never actually got to pitch much for Coach Huff, as eligibility problems limited his time on the mound for the Illini to "a few varsity games" in spring 1906.6
In mid-June 1906, it was announced that "Herbert Juul, an Illinois University pitcher, will be seen in the box" for the Spaldings, a fast club in the semipro Chicago City League.7 That summer, he also pitched for another city league team, the Oak Leas. When word of this got back to university officials, Juul was barred from further play with the Fighting Illini baseball team (although he remained in good standing as a university student).8 In the meantime, reports were circulating that Herb had agreed to terms with the Pueblo (Colorado) Indians of the Class A Western League, and been placed on Organized Baseball's suspended list when he failed to report.9 Juul returned to the Oak Leas in summer 1907, posting a 12-inning victory over the Leland Giants among other impressive performances.10 By mid-August, an unidentified Sporting Life correspondent was predicting that Juul "may join the Chicago National League team before many days."11 But neither the Cubs nor any other club in Organized Baseball was going to sign Juul as long as he remained on the suspended list.12 In June 1908, the road to reinstatement was paved by Pueblo's sale of its rights to Juul to the Montgomery (Alabama) Senators of the Class A Southern Association.13 Once Juul agreed to report to Montgomery, the National Commission lifted his suspension and restored the left-hander to eligibility.14
Herb Juul made his professional debut on July 25, 1908, dropping a 1-0 heartbreaker to the Memphis Egyptians. The outcome turned on a disputed last-inning call that so enraged fans that the umpire required a police escort to leave the grounds in safety.15 Although not blessed with an overpowering fastball, Juul had a good curve and was heady, pitching to opposing batters' weaknesses. Use of that approach resulted in a creditable 9-8 (.529) record in 17 games for fourth-place Montgomery (68-65, .511), and Juul's reservation by the Senators for the 1909 season.16 Herb thereupon went home for some postseason work with a local all-star team managed by 19th-century Chicago favorite Jimmy Ryan.17 Thereafter, Juul returned to the university campus to continue work on his degree. By then, he had exhausted his college athletics eligibility, but his on-campus presence and Illini basketball-playing experience made him the logical choice to fill the coaching vacancy with the university five.18
Completing his spring semester course work in Urbana caused Juul to report late and miss the first month of the Southern Association season.19 Once arrived, he again slightly outperformed the club norm, going 13-8 (.619) for a third-place (76-60, .559) finisher. During the offseason, Juul was included among Montgomery players reportedly holding out for better contract terms.20 Even if disposed to granting their charges salary increases, Southern Association clubs were constrained by a rigid ceiling that had been placed on monthly player salary payrolls. To get around the salary cap, Montgomery team officials and Juul reached a private agreement that both would later have cause to regret: payment of an under-the-table $25/month bonus. Montgomery and Juul then proceeded to have lousy 1910 seasons, with the club descending to the cellar with a 59-80 (.424) record.
Herb Juul contributed more than his share to club misfortune, posting a dismal 11-23 (.324) mark. Sometime during the course of the campaign, dissatisfied club officials stopped paying Juul his $25 monthly bonus. At season's end, Juul retaliated, filing a petition for free agency based on contract violation (complete with an affidavit on the details of the illicit bonus agreement) with league president William B. Kavanaugh.21 Montgomery club officials reluctantly acknowledged the agreement, explaining that the bonus had been rescinded when "Juul failed to deliver the goods."22 Besides, any bonus understanding between Montgomery and Juul was a "personal matter," not a league concern.23
President Kavanaugh saw it differently. He backhanded the club defense, and fined Montgomery $1,250 for willful violation of the league player salary cap. Kavanaugh also denied Juul's petition for free agency.24 Angered Montgomery club president E.B. Joseph then appealed to the Southern League board of directors, threatening to withdraw his club from the circuit if not granted relief from the ruling.
Likely seeking to appease all sides, the board subsequently sustained Kavanaugh's decision on the merits of the controversy, but reduced the Montgomery sanction to $500. It also granted Juul free agency.25 So Juul, if no one else, got what he wanted in the end. The only cost to him was incurring the enduring enmity of Southern Association brass and the region's sporting press. In the meantime, Juul had finally completed his undergraduate degree requirements at the University of Illinois and been awarded his bachelor's degree (in either law or civil engineering, sources conflict).26
In March 1911, Juul passed the Illinois bar examination.27 But he evidently still wanted to pitch; based on George Huff's recommendation, the free agent worked out for Chicago Cubs manager Frank Chance. Juul made sufficient impression on the Peerless Leader to be signed by the Cubs in early June 1911.28 But the team wanted to send him to the Louisville Colonels of the minor-league American Association for seasoning. Juul balked and refused to report.29 For the waiver price of $1,500, Chicago then sold his contract to the pitching-starved Cincinnati Reds.30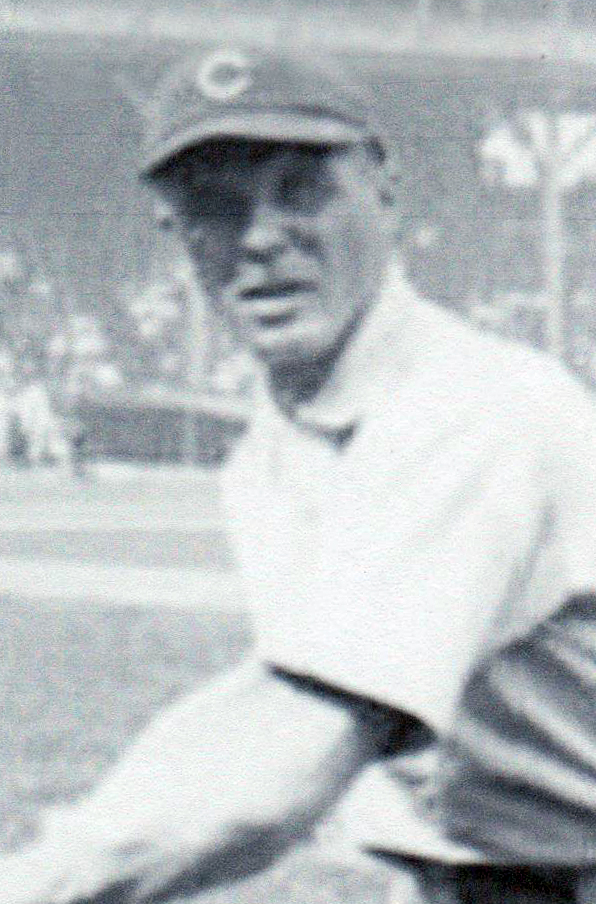 Herb Juul made his major-league debut on July 11, 1911, relieving battered starter Frank Smith with the Reds trailing the Philadelphia Phillies, 10-1, after four innings. Juul pitched well until tiring in the late going, yielding four runs (two earned) and three base hits in four innings pitched. He struck out two but walked four in the eventual 12-6 Reds loss. Still, reviews of his performance were positive, one dispatch noting that Juul "may prove a 'jewel.' His work during the final four innings against the Phillies was good."31
More important, Cincinnati manager Clark Griffith, himself a former major league pitching standout, was favorably impressed with Juul's work. "While one can never tell by a few innings work, this youngster appears to have the makings of a mighty fine pitcher," said Griffith. "He is a little light, but appears to have everything, including a bunch of nerve. His curve ball is about as good as anyone who has pitched [at the Reds ballpark] this season," save Brooklyn ace Nap Rucker.32
Despite that glowing testimonial, manager Griffith never handed Juul the ball again. His second and final major-league appearance came as a pinch-runner for slow-footed catcher Larry McLean in a 4-3 loss to the Giants on July 15. Ten days later, Cincinnati traded Juul and pitcher George McQuillan to the Columbus Senators of the American Association in exchange for pitcher Tom Lessard.33 News of Juul's demotion was gleefully reported on the sports pages of newspapers serving Southern League territory.34 Chiming in on behalf of the Western League was the Lincoln (Nebraska) Evening News, which was pleased to inform readers that the same "pitcher Herbert Juul who refused to report to the Pueblo club a few years ago, alleging that it was beneath his dignity to play in the minors, has just been canned by Cincinnati."35 Then unbeknownst to either Juul or his detractors, not only did the trade end his time in the major leagues—it effectively brought a close to Juul's professional career altogether. He never pitched another game in Organized Baseball.
Looking back more than a century, it is difficult to determine if the life path subsequently chosen by Herb Juul was a matter of choice or necessity. He'd been admitted to the practice of law in Illinois and was well-connected to Chicago political and legal heavyweights: Father Niels Juul was now a state senator and older cousin Roy Juul was a practicing attorney and influential Republican Party insider. Herb too ultimately pursued a career in law and local politics, though for the time being it appeared that he wanted to continue pitching.
Yet Juul's conduct makes it hard to be sure. Predictably, he refused to report to Columbus and was thereafter placed on the club's suspended list.36 Juul remained suspended throughout the 1912 season as well.37 Meanwhile, back in Chicago, he became one of three incorporators of the William Lewis Company, a new apparel business.38
Over the winter, Juul filed a grievance with the National Commission, Organized Baseball's governing body. Once again, he was seeking to be declared a free agent. But his arguments were singularly uncompelling. Harking back to his trade to Columbus in July 1911, Juul stated that the Columbus team had offered him the same $275/month salary specified in his Cincinnati Reds contract. But strangely, Juul "did not consider himself justified in playing for a minor league club for as small a compensation as he received from a major league club."39 Juul coupled this odd complaint with the admission that he "was not satisfied that he could make good in the American Association."40 Because the Columbus club had tendered Juul contracts for the 1912 and 1913 seasons, albeit at the reduced salary of $200/month, the Commission was at a loss regarding what Juul's problem was. After all, those contract offers were genuine, as well as subject to negotiation between Juul and the club if he wanted more money. More important, the Commission found that Columbus had "fully complied with the laws of the game in dealing with this player," and therefore dismissed Juul's grievance.41
As before, critics pounced. Sporting Life decried Juul's "contumacy" in his dealings with Columbus, saying "no club treats players more fairly." Thus, the idled left-hander had no one to blame but himself for his long stay on the sidelines.42 Later, Seattle Times sportswriter E.R. Hughes weighed in, declaring that "Herb Juul … will go down into baseball history as a player who thought he should have more money for pitching in a minor league than in a major because the work is harder. It seems to a man up a tree, however, that the hardest job Juul ever lucked into was pitching in a major league—and getting away with it."43
Juul was still on the Columbus suspended list and remained there through the 1914 season.44 In the interim, he returned to the Chicago City League in 1913, pitching for the Gunthers on weekends. But if the hurler, still only 27, had any thoughts of a return to Organized Baseball, they were likely dashed in September, when a fall at home shattered his pitching arm.45 Thereafter, Juul would confine himself to a more bare-knuckle sport: Chicago politics.
Juul's entry into political life was eased by family connections. His politician father was soon to be elected a United States congressman from Illinois.46 But before Herb could make his mark, he and younger brother Harry answered the call of World War I military service. After a brief stint in officer training school, First Lieutenant Herbert V. Juul of the 342nd Infantry/86th Division was assigned to duty typical for a former major-league ballplayer. He served as the officer-in-charge of the Division's crack football, basketball, and baseball teams at Camp Grant in Illinois.47 Before the Great War was over, however, 1Lt. Juul was dispatched to France. Whether he saw any combat action is unknown.
Herb did not return home until May 1919. Sometime thereafter, he was appointed to the board of the US Housing Corporation, a newly formed federal agency entrusted with disposition of no-longer-needed temporary housing for civilian workers in the war effort.48 He also practiced law with his father and cousin Roy, by then an elected Illinois state representative and local Republican Party district leader.
In 1921, Herb altered his domestic situation, marrying Kathryn Kelly in Philadelphia. The birth of daughter Marian (1922) and son Herbert, Jr. (1925) subsequently completed the family.
After his father suffered a permanently debilitating stroke in 1922, Herb aligned with the Chicago Republican Party faction headed by state senator Charles Deneen. Through Deneen's intervention, Juul was appointed assistant chief examiner in the Cook County recorder's office in 1926.49 He and Roy Juul were also among the attorneys placed on the bloated payroll of the Chicago District Sanitary Board.50 Herb's continued interest in baseball, meanwhile, was reflected in his acceptance of a spot on the board of directors of the Midwest Baseball League. This newly formed organization was intended to serve as a sort of referral service for area amateur ballplayers bent on entering the professional ranks.51
During March 1928 intra-party strife, Juul was ousted from his county recorder post by the leader of a rival GOP faction. He'd refused to abandon a primary battle for the Republican Party nomination for clerk of the superior court.52 Herb lost that primary despite the endorsement of the influential Chicago Daily News.53 However, he defeated a heavily favored incumbent for a district committeeman post during the same balloting.54 Thereafter, Juul assumed the position of Chicago Republican Party campaign director for the November elections.
On election night, an optimistic Herb Juul was attending to campaign duties at party headquarters in the Morrison Hotel. Suddenly, he was overcome by abdominal pains. He was rushed to nearby Norwegian-American Hospital for surgery to remove suspected gallstones. Juul's physicians then discovered that their patient was actually suffering from previously undetected pancreatic cancer, an untreatable condition that had reached end-stage.55 Eight days later, on November 14, 1928, Herbert Victor Juul died at the hospital, age 42.
Immediately following his unexpected death, Juul's fellow committeemen adopted a resolution which remembered their colleague as one who had "lived a useful life filled with industrious effort and helpful interest in all of his many relationships and his untimely passing away is a great loss to the city of Chicago, as well as to the Republican Party and to this committee."56 After funeral services conducted by a Presbyterian minister, the deceased was interred in Mt. Olive Cemetery, Chicago. He was survived by his widow Kathryn and their two young children, ailing father Niels and stepmother Ella Schillo Juul, and brothers Niels, Jr. and Harry.
Acknowledgments
This biography was reviewed by Rory Costello and Joel Barnhart and fact-checked by Jeff Findley.
Sources
Sources for the biographical information recited above include the Herb Juul file at the Giamatti Research Center, National Baseball Hall of Fame and Museum, Cooperstown, New York; US Census data; and certain of the newspaper articles cited in the endnotes. Stats have been taken from Baseball-Reference.
Notes
1 Harry, the younger pitching Juul brother, was christened Earl Harold Juul. Modern authorities like Baseball-Reference and Retrosheet currently list him as Herold Juul. At this writing, efforts to correct reference authority entries on Harry Juul are ongoing.
2 The younger Juul boys were Niels Jr. (1888-1955), and Harry (Earl Harold, 1893-1942).
3 See "High School Notes," Rockford (Illinois) Register-Gazette, November 27, 1903: 10.
4 As reported in "No Games for Boys," Chicago Daily News, September 12, 1904: 6.
5 See e.g., mention that Juul is basketball team captain and the only member of the starting Illini five who is not a freshman in "Five to Journey Far," Chicago Daily News, December 31, 1906: 7, and "Caught in A.A.U. Net," Chicago Daily News, January 4, 1907: 2..
6 According to "Burroughs to Compete," (Springfield) Illinois State Register, March 1, 1907: 10.
7 Per "Spaldings Change Line-Up," Chicago Daily News, June 19, 1906: 6.
8 As reported in "Burroughs to Compete," (Hammond, Indiana) Lake County News, February 27, 1907: 8 "Juul Barred from Pitching," (Springfield) Illinois State Gazette, March 2, 1907: 3; and elsewhere. Apparently, however, Juul remained eligible to play basketball for the university.
9 According to Chicago Cubs club owner Charles Murphy in a news article subsequently published in the Chicago Daily News, March 10, 1908.
10 As noted in "Juul in Great Form," Chicago Daily News, July 26, 1907: 6.
11 See "Condensed Dispatches," Sporting Life, August 10, 1907: 2.
12 Confirmation that Juul remained on Pueblo's suspended list was published in Sporting Life, October 12, 1907: 14.
13 As reported in "Pueblo Sells Pitcher Juul to Montgomery Club," Denver News, June 17, 1908: 8.
14 See "Bits of Baseball Gossip," (Little Rock) Arkansas Gazette, July 29, 1908: 8.
15 According to the AP wire dispatch published in the Arkansas Gazette, Fort Worth Star-Telegram, Beaumont (Texas) Enterprise, and elsewhere, July 26, 1908.
16 Per "The Reserves," Sporting Life, October 16, 1908: 14.
17 Per "Jimmie Ryan's Chicago Semipros," New Orleans Times-Picayune, October 13, 1908: 10.
18 See "Herbert Juul Is Coach," Arkansas Gazette, December 10, 1908: 2, and "Herbert Juul Is Coming with Basket Ball Team," Montgomery (Alabama) Advertiser, December 10, 1908: 12. In two seasons as coach, Juul led the university basketball team to a combined 12-10 record.
19 Per Sporting Life, April 24, 1909: 14.
20 See "Affairs Rosy in Montgomery," Sporting Life, February 19, 1910: 14.
21 As reported in "Juul Imbroglio Has Stirred Up Montgomery," Montgomery Advertiser, September 22, 1910: 11. The Juul petition relied on a provision in the Southern League constitution that granted free agency to any player whose contract was not properly filed with the league office — provided that the matter was brought to league attention within 10 days of the event.
22 As revealed in "Pitcher Juul Wins Case," Indianapolis Star, September 22, 1910: 9.
23 As stated in "'Personal Matter' Says Mr. Chambers," Arkansas Gazette, September 25, 1910: 25, and "Joseph Will Make Fight; Won't Pay Juul Fine," Montgomery Advertiser, September 30, 1910: 11. R.J. Chambers had been president of the Montgomery club when the bonus agreement was reached with Juul. E.B. Joseph had succeeded him as club president by the time that the Juul controversy became public.
24 See "Montgomery Fined," Galveston News, October 16, 1910: 2, and "Juul Lost Out by Peaching," (Decatur, Illinois) Daily Review, October 19, 1910: 5.
25 Per "The Southern League," Sporting Life, November 5, 1910: 5.
26 Decades later, certain Juul obituaries stated that he received a law degree, and the 1912 University of Illinois Quarterly lists him as holder of a degree in law. But the 1916 University of Illinois Alumni Directory lists Herbert V. Juul, Class of 1910, as having earned his degree in civil engineering, the discipline he reportedly intended to pursue according to the September 1904 Chicago Daily News item cited in endnote 4, above.
27 As reported in "Many Pass Examination; Gain Admittance to Bar," Chicago Tribune, March 4, 1911: 8.
28 As reported in "Herb Juul To Become a Cub," Chicago Tribune, May 21, 1911: C2; "Cubs Sign Juul, Illinois Twirler," Colorado Springs (Colorado) Gazette, June 2, 1911: 18; "Murphy Signs Two Pitchers," Chicago Daily News, June 9, 1911: 2; "Murphy Signs Two Hurlers," Illinois State Journal, June 11, 1911: 13.
29 Per "Murphy Sells Juul," Cleveland Plain Dealer, June 29, 1911: 6; "Juul Sold to Louisville," Richmond Times-Dispatch, June 29, 1911: 7.
30 Per "Pickups from the Field of Sport," Chicago Daily News, July 5, 1911: 27; See also, "Ball and Bat Notes," Fulton County News, August 17, 1911: 11
31 "In the Big Show," (Jersey City) Jersey Journal, July 12, 1911: 9.
32 "Philadephians Think Pitcher Juul Is There," (Covington) Kentucky Post, July 20, 1911: 6, re-printing an article earlier published in the Philadelphia Times.
33 As reported in "Griffith Secures Columbus Hurler," Canton (Ohio) Repository, July 26, 1911: 6; "Big Leaguers to Minors," Chicago Tribune, July 26, 1911: 4; "Juul and McQuillan Traded," Illinois State Register, July 27, 1911: 8. Other newspapers mistakenly reported that Juul had been released outright by Cincinnati. Lessard, meanwhile, never got into a major league game in Cincinnati or elsewhere.
34 See e.g., "Talebearer Juul Is Released," New Orleans Times-Picayune, July 26, 1911: 12; "Scratch Hits," Columbus (Georgia) Enquirer, July 29, 1911: 8.
35 "Sporting Events," Lincoln (Nebraska) Evening News, July 27, 1911: 6.
36 As noted in Sporting Life, October 14, 1911: 14.
37 Per Sporting Life, June 22, 1912: 17, and October 19, 1912: 13.
38 See "New Chicago Corporations," Chicago Daily News, January 18, 1912:
39 Excerpted from the National Commission decision reported in "A Player Appeal Denied," Sporting Life, February 15, 1913: 5, and "In Re Status of Player Juul," The Sporting News, February 20, 1913: 8.
40 Sporting Life, 1913 and The Sporting News, 1913.
41 Per Sporting Life and The Sporting News, above, as well as reported in "Player Shore Is Reinstated; Juul Loses Columbus Case," Denver News, February 9, 1913: 14; "Telegraphic Sports Briefs," The (Portland) Oregonian, February 9, 1913: 4; and elsewhere.
42 See "Recent Commission Work — The Juul Case," Sporting Life, March 1, 1913: 4.
43 E.R Hughes, "Hughes Hugh in Sports," Seattle Times, February 17, 1915: 13.
44 Juul's suspension is noted in Sporting Life, April 25, 1914: 14, and reflected in transaction cards contained in his player file at the Giamatti Research Center.
45 Memorialized in the Chicago Day Book, September 13, 1913, Vol. 2, page 9.
46 Republican Niels Juul would serve two terms in Congress (1918-1922).
47 Younger brother Harry, also a commissioned ex-major leaguer put in charge of his unit's sporting teams, performed his military service entirely at Kelly Army Air Field in San Antonio.
48 As noted in "Watson to Direct Housing Board," Washington (DC) Evening Star, July 2, 1920: 15.
49 Per "Superior Court Clerks," Chicago Daily News, April 7, 1928: 18.
50 As subsequently revealed in "Sanitary District Board Payrolls," Chicago Daily News, November 19, 1928: 1. The Juuls were only two of the legion of Chicago attorneys receiving sinecures from the board, a sinkhole of political patronage and corruption.
51 As reported in "Midwest Baseball Circuit Head to Aid Prarie Athletes," Chicago Daily News, March 1, 1928: 25.
52 See "Deneen Primary Candidate Fired from County Job," Chicago Tribune, March 27, 1928: 2.
53 See "Superior Court Clerk: Juul, Republican Preferred; No Democratic Contest," Chicago Daily News, April 7, 1928: 18.
54 Per "Thompson Loses His Own Ward," Chicago Daily News, April 11, 1928: 4.
55 As reflected in the death certificate contained in the Herb Juul file at the Giamatti Research Center.
56 Per "Herbert Juul Rites Set for Tomorrow," Chicago Daily News, November 16, 1928: 5.
Born
February 2, 1886 at Chicago, IL (USA)
Died
November 14, 1928 at Chicago, IL (USA)
If you can help us improve this player's biography, contact us.
https://sabr.org/sites/default/files/JuulHerb2.jpg
600
800
admin
/wp-content/uploads/2020/02/sabr_logo.png
admin
2020-03-18 13:47:48
2020-04-09 14:37:25
Herb Juul