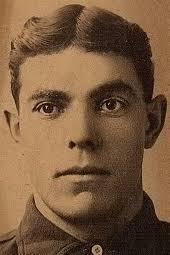 ---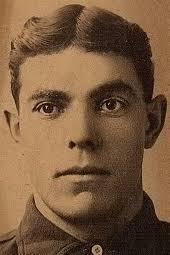 Catcher Jack Zalusky's major-league career was brief; seven games for the New York Highlanders during a September trial in 1903. His defensive skills were in demand for more than a decade, but constant squabbles with team management over his salary eventually soured each team he played for. If nothing else, he played on teams with some of the more colorful and interesting nicknames ever. Among his many minor-league and independent stops were the Grand Rapids (Michigan) Furniture Makers, the Fort Dodge (Iowa) Gypsum Eaters, the Fort Collins (Colorado) Sheep Feeders, and the La Crosse (Wisconsin) Outcasts.
John Francis Zalusky was born on June 22, 1879, in Minneapolis to Frank and Barbara Zalusky. His father was a native of Wisconsin, and his mother was born in Prussia (Germany). John, who was called Jack most of his life, was the oldest of four boys; his younger brothers were Joseph, Frank, and Anthony. Joseph was also a very good ballplayer, catching for several area semipro and college teams and playing one season with Rockford, Illinois, in the 3-I League.
Jack's father was a police officer in Minneapolis. One source described him as a "giant of the police force" and "[he] stands on one of the busiest corners in the business section of the city and is one of the picturesque figures of that part of the city."1 In 1902 Minneapolis police Superintendent Frederick Ames was brought up on bribery charges and Officer Zalusky was called to testify against his boss.
Jack began playing for the amateur Pabst Brewing Company team in 1898. He worked for Pabst, according to his listed occupation in Minneapolis City Directories, as a packer. Jack played for a semipro team in Rock Rapids, Iowa, in 1899; the following year, he played for the semipro Minneapolis Brewing Company while simultaneously catching a few games for the University of Minnesota. Zalusky broke into professional ball when he was signed by Louisville of the Western Association2 in April 1901. The team was transferred to Grand Rapids, Michigan, in midseason and ended up winning the league pennant.
Despite a .198 batting average with Louisville/Grand Rapids, Zalusky caught the attention of several big-league clubs, and the following January he was signed by the Chicago Orphans (now the Cubs) of the National League.3 He went to spring training with Chicago, and caught an exhibition game against the University of Illinois in Champaign. In addition to Zalusky, the Orphans had three other catchers in camp: Mike Kahoe, Johnny Kling, and Frank Chance (before being moved to first base later in his career).
Zalusky was the odd man out and before he could appear in any regular-season games he was released to Minneapolis of the American Association. He hit just .185 in 56 games for the Millers before being released in August. After catching for a semipro team in Sioux Falls, South Dakota, for a short time, he was picked up by Tacoma of the Pacific Northwest League for the balance of the season. Although he hit just .165 in 36 games, he was reserved by Tacoma for the following season.
In the spring of 1903 Tacoma traded Zalusky to Spokane of the Pacific National League. He was having a strong season for Spokane (batting .296) when he was released in late August in what was described as a cost-cutting move. He was immediately signed by the New York Highlanders of the American League and was brought up to the big leagues for the rest of the 1903 season. He made his major-league debut on September 2 in Washington against the Senators, catching Jack Chesbro's 11-3 complete-game win. In his best day as a major leaguer, Zalusky rapped three singles in a 7-6 win over the Detroit Tigers on September 28. Overall, he played in seven games the final month the season, going 5-for 16 (all singles) for a .313 average. He drove in one run and scored twice.
That fall Zalusky was reserved by New York. Highlanders manager Clark Griffith tried to arrange a trade that would have sent Zalusky to Cincinnati for outfielder Fred Odwell, but Reds manager Joe Kelley declined to make the move. In January 1904 New York did complete a trade, sending Zalusky and Eddie Quick to Toledo of the American Association in exchange for Red Kleinow. Initially Toledo offered Zalusky a salary of $175 a month, later raised to $185,4 but Zalusky was not satisfied with either offer, and refused to report. When the independent Altoona, Pennsylvania, Mountaineers offered $250 a month, he instead signed with that club for 1904.
In April 1905 Zalusky signed with the St. Paul Saints of the American Association, but when the club signed another catcher, Jack Sullivan, in June, Zalusky was let go and signed with Indianapolis. He was purchased by the Denver Grizzlies of the Western League in 1906 and had his best season as a pro, batting .308 in 114 games. After the season, on October 1, he married Margaret M. Brown, described in one news item as a society belle of Carthage, Missouri.5 The couple had one son, Thomas John Zalusky, born on September 15, 1907.
During the winter of 1905-06, Zalusky played in an indoor baseball league in Minneapolis. He was recruited by the Company B entry in the league, which was made up of members of the Minnesota National Guard. In order for Zalusky to be eligible to play with Company B, he had to enlist in the National Guard.6
Hall of Famer Roger Bresnahan is credited with being the first catcher to wear shin guards when he donned the protection in the New York Giants' season-opening game in 1907. Zalusky may have been one of the next. The May 3, 1907, issue of the Denver Daily News carried a drawing of Zalusky in his catcher's gear, including shin guards, and commented, "Catcher Jack Zalusky has adopted all the armor worn by Catcher Bresnahan of the New York Giants and is practically invulnerable." Although it was not explicitly stated, the tone of the article implied that this was quite unusual.
With Denver in 1907, Zalusky missed significant time due to blood poisoning caused by an accident. He was limited to 57 games and his batting average fell to .222. Zalusky rebounded to hit .255 in 112 games in 1908 but sustained a knee injury early in the 1909 season. Both he and pitcher Grover Gillen were suspended by the team "until they get into playing form,"7 although both claimed they had sustained injuries playing in cold, wet weather.
The Denver press sided with the players in their dispute with the Grizzlies, commenting, "There has always seemed to be something savoring of spite work in the suspension. …"8 In June Denver shipped both Gillen and Zalusky to the Lincoln, Nebraska, club in the Western League, but the two batterymates stuck together and refused to report. Instead, Zalusky and Gillen signed with the semipro Fort Collins, Colorado, Lamb Feeders for the rest of the season. They sued the Denver club for back pay and in August a jury awarded the players $250 each.9
During the offseason Zalusky was removed from Denver's suspended list and sold to Wilkes-Barre, Pennsylvania, in the New York State League. Again, he was not satisfied with the club's contract offer and was released before playing any games for the team. In what would be his last season in Organized Baseball, Zalusky spent the 1910 season with the La Crosse Outcasts in the Class D Minnesota-Wisconsin League, batting .265 in 110 games. In 1911 he played with an independent team in Devils Lake, North Dakota.10
According to one report, Zalusky's wife may have influenced his decision to retire.11 Under the heading "Suffraget (sic) Vote Put Star Out of Organized Baseball, "his wife immediately took steps to have him withdraw from league baseball. Mrs. Balusky (sic) held a strong ballot and routed him out of organized baseball while he was still a star. …" No other information could be located to verify this claim.
Despite his wife's apparent objections, Zalusky didn't give up on baseball entirely. In 1912 he was considered for the job of managing a team in Escabana, Michigan,12 and played semipro ball on various teams in and around Minneapolis during most of the teens. His last known appearance as a catcher was with Willmar, Minnesota, in 1920.13 As late as 1929 he was a member of the Midwest Umpires Association.
Zalusky made his home in Minneapolis all of his life, first at 2631 14th Avenue South, then at 3552 Minnehaha Avenue, and finally at 3320 Hennepin Avenue. In Minneapolis city directories, his occupation was listed as "ballplayer" from 1908 to 1911, and after that he had a number of different jobs, including saloon/bartender, clerk, installer, and foreman. At the time of his World War I draft registration in 1918, he worked as a salesman at Dryer's Inc., a wholesale liquor business. From the late 1920s until his death, Zalusky was employed as a security guard at a bank in Minneapolis.
Whether he played the instrument or not is unknown, but while still a ballplayer Zalusky purchased a piano. In 1903 several newspapers reported that he had made a wooden box in which he deposited his pennies. When he had collected more than 2,500, he used the $25 as a down payment on a piano from a Minneapolis music dealer.14
Zalusky died of a heart ailment on August 11, 1935, and was buried at St. Mary's Cemetery in Minneapolis. He was survived by his wife and son.
Like many early players, late in life Zalusky railed against the modern game and insisted things were better in the old days. In an interview distributed by the Associated Press two years before his death, Zalusky said, "Modern diamond athletes are babied too much for their own good. … In my day when someone got hurt they just wrapped a rag around his wound and he kept right on playing." He also said, "Their primary purpose now appears to be making money, not playing ball. In our days we played for the love of the game. …"15 Zalusky seemed to have forgotten the fact that during his career he missed time due to injuries and held out for more money on several occasions.
Acknowledgments
This biography was reviewed by Len Levin and fact-checked by Alan Cohen.
Sources
In addition to the sources detailed in the Notes section, the author also accessed clippings from the Frank Zalusky file maintained at the Giamatti Research Center, National Baseball Hall of Fame and Museum, Cooperstown, New York. Genealogy, census, and city-directory information was taken from Ancestry.com. Unless otherwise noted, statistics have been taken from Baseball-Reference
Notes
1 Duluth (Minnesota) News Tribune, August 12, 1901.
2 Cleveland Leader, April 14, 1901.
3 Sporting Life, January 11, 1902.
4 Minneapolis Journal, April 7, 1904.
5 Denver Daily News, September 29, 1906.
6 Minneapolis Journal, December 24, 1905.
7 Omaha World Herald, June 9, 1909.
8 Rocky Mountain News (Denver), July 14, 1909. The same quote was repeated in the Denver Post on August 10, 1909.
9 Denver Post, August 6, 1909.
10 Devils Lake (North Dakota) Weekly World, July 28, 1911.
11 Duluth (Minnesota) News Tribune, October 4, 1913.
12 Escabana (Michigan) Daily Press, February 24, 1912.
13 Wilmar (Minnesota) Tribune, September 22, 1920.
14 Cleveland Plain Dealer, February 8, 1903.
15 Williamsport (Pennsylvania) Gazette and Bulletin, February 27, 1933.
Born
June 22, 1879 at Minneapolis, MN (USA)
Died
August 11, 1935 at Minneapolis, MN (USA)
If you can help us improve this player's biography, contact us.
/sites/default/files/ZaluskyJack.jpg
600
800
admin
/wp-content/uploads/2020/02/sabr_logo.png
admin
2018-04-26 14:52:52
2020-04-09 14:40:20
Jack Zalusky