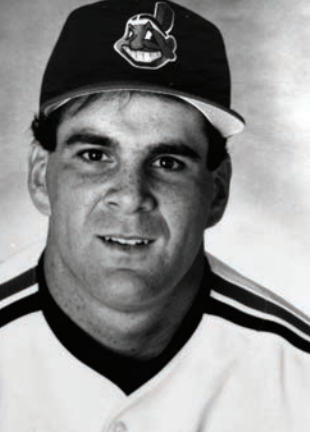 ---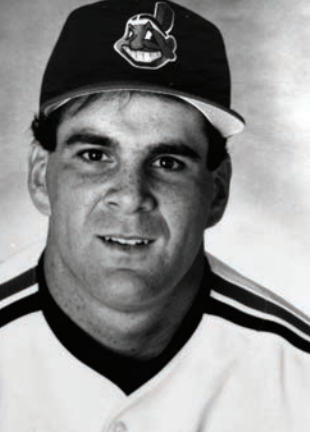 In the American criminal justice system, and under the United Nations Declaration of Human Rights, a person accused of a crime is considered innocent until proved guilty. But often the mere fact that he is accused can deprive him of his chosen profession and forever alter his life. So it was with Jesse Levis.
A Philadelphia native, born on April 14, 1968, Levis (pronounced LEV-is) was one of those baseball commodities managers often covet – a left-handed-hitting catcher. Levis's childhood revolved around two primary pursuits: baseball and religion. Raised in a Conservative Jewish household, the future major leaguer attended Hebrew school; baseball games and practices were scheduled around his religious activities. "I got it done," Levis said in 1996. "I had a bar mitzvah and I respected all the holidays. I had plenty of time for school, baseball, and friends."1
After learning the game in Little League, Levis became a star at Philadelphia's Northeast High School, where he had, in the words of his coach, Ben Rosner, "a terrific high-school career,"2 winning All-Public League honors three consecutive seasons. During those years his school competed against Phoenixville High School, 30 miles northwest of Philadelphia. The Phantoms were led by All-County first baseman Mike Piazza, who in 2004 said of his relationship with Levis, "We reminisce about high school all the time and have fun with it."3 Levis always kept newspaper clippings of their rivalry.
In 1986, the 18-year-old Levis graduated from Northeast High School. He had a choice to make. The Phillies selected Levis in the 36th round of the June amateur draft. He was also highly recruited by several major colleges. Levis declined the Phillies' offer and enrolled at the University of North Carolina.
The Phillies "offered me maybe $15,000 out of high school," Levis recalled in 2002. "I weighed that versus a college education and getting better in college at a top-flight Division 1 college." It was "tough not to sign. If I had known I was going to (Veterans Stadium), I'd have signed. But I was going to Oshkosh, Wisconsin, or somewhere. … The hometown side came into effect with me. That was my team growing up, watching Bob Boone and Mike Schmidt and Pete Rose. I've tried to get back there the last few years. Seems like when you turn them down, they don't make another offer."4 (In 2002 Levis did sign with the Phillies, but by then his best days were behind him.
At UNC, Levis, a communications major, validated his decision to spurn the Phillies offer and fully realized his potential. Over the next three years, in the highly competitive Atlantic Coast Conference, he played well enough to earn, by his junior season, first team All-ACC and third team All-American honors. His maturation had undoubtedly been enhanced the previous summer when Levis joined the Orleans Pelicans in the Cape Cod League, where he competed against some of the finest collegiate players in the country. After an outstanding sophomore season (.317, with 10 home runs and 37 RBIs), the UNC coach, Mike Roberts, had suggested that Levis play in the Cape Cod League, and Levis had been up to the challenge, batting .295 with 3 homers and 17 RBIs. Most importantly, while with the Pelicans, Levis focused on his defense. "My main concern is keeping the runners from stealing bases," he said. "I try to keep them close as much as possible. In addition to that, I want to keep my passed balls down to a minimum."5 Presciently, Levis understood that his defense would be scrutinized at the next level, a fact he soon became acutely aware of.
On June 5, 1989, when the Cleveland Indians selected Levis in the fourth round of the draft, Levis joined the professional ranks. Thus began a seven-year uninterrupted run through the Cleveland organization, during which he played in 72 major-league games. From the beginning, Levis proved he could hit. Through stops at Burlington, North Carolina (Rookie League); Kinston, North Carolina (Class A); Canton-Akron, Ohio (Double A); and Colorado Springs, Colorado (Triple A), his least impressive offensive showing produced a slash line of .264/.333/.372, at Double A, in 1991; while the next season, at Triple A, he delivered a robust .364/.444/.522 in 87 games. Meanwhile, Levis also continued to work diligently to improve his defensive deficiencies, which were marked primarily by a relatively weak arm.
By 1992, the Indians considered Levis ready to help them at the major-league level, where a glaring problem at catcher almost assured he'd get a chance to play. That problem was the fragile health of the starter, Sandy Alomar Jr. In the winter of 1989, Cleveland had made a blockbuster trade with the San Diego Padres in which they'd sent perennial Joe Carter to San Diego for three players, including Alomar, a highly gifted catching prospect. In his first season with Cleveland, Alomar lived up to his hype, making the All-Star team, winning a Gold Glove and being named the American League Rookie of the Year. But then he got hurt. In 1991, battling shoulder and hip injuries, Alomar played in only 51 games; in 1992, plagued by injuries to his knee and hand, he played in only 89 games. That opened the door for Levis.
As Junior Ortiz, whom Cleveland had signed as a free agent in December 1991 for just this situation, assumed the starting role during Alomar's frequent absences, Levis, who had begun the year at Triple-A Colorado Springs, was recalled by the Indians in early April to back up Ortiz. In that supporting role, Levis made his major-league debut, grounding out as a pinch hitter on April 24 vs. the Milwaukee Brewers. On May 4, at home versus Kansas City, Levis pinch-hit again and this time, against right-hander Mike Boddicker, singled to right field, for the first of his 167 career hits. On May 10, Levis made his first start, went 2-for-3, and by May 17 was 4-for-11 in nine games. That day Alomar returned from the disabled list, and Levis was sent back to Colorado Springs.
In late August, with Alomar again hampered by injuries, Levis was again recalled by the Indians. Over the remainder of the season he played in 19 more games, eight as a starter. On September 26 in Detroit, Levis hit the first of his three major-league home runs, a solo blast off the Tigers' Kurt Knudsen. In all, Levis hit .279 in 43 at-bats in 1992. Behind the plate, though, he threw out just two of nine attempted base stealers, so the jury was out as to whether or not he had the makings of a big-league catcher. Despite four years in the minor leagues, as he returned for the winter to Philadelphia, Levis still had much to prove.
As 1993 spring training approached, the Indians had four catchers under contract for what would likely be two roster spots. In March 1989, as a backup to Andy Allanson, Cleveland had obtained Joel Skinner in a trade from the Yankees. As Alomar established himself that season, Skinner proved a capable backup, and in 1990 signed a three-year contract. Over the next two seasons, though, as injuries limited Alomar's playing time, Skinner's playing time increased, and in 1991 he led the club in starts at catcher. But that season Skinner experienced pain in his throwing shoulder and in November underwent surgery, which necessitated the signing for 1992 of Junior Ortiz. Frustratingly for the Indians, as Skinner's shoulder failed to heal, he remained disabled for the entire 1992 season.
The Indians hoped Skinner would return in 1993 to once again back up Alomar, who they hoped was over his own injuries. Guarding against the unavailability of either, though, over the winter Cleveland had re-signed Ortiz. And Levis would be back, of course.
It soon became apparent that Skinner would not be ready for spring training, so the battle to be Alomar's backup would again be between Ortiz and Levis. At a Cleveland luncheon in February, manager Mike Hargrove was asked whether the club would consider keeping three catchers on their roster.
"We would consider anything," Hargrove answered, "but the probability of us carrying three catchers is very slim."6
The previous fall, asked to assess Ortiz and Levis, Hargrove had said, "Jesse moves better behind the plate, but Junior throws better. Jesse is the better hitter, but he runs like me."7 … "I think Jesse really needs to work on his throwing. Jesse doesn't have the strongest arm in the world, but he's very accurate with it. He just needs to make up for that lack of arm strength by getting rid of the ball quicker."8
Cleveland had no doubts about Levis's bat. The Indians "don't want to spoil his line-drive, spray-to-all-fields style by turning him into a big swinger."9 That warning came after a Levis at-bat early in spring training when he hit a home run off the roof of the building that housed the team's batting cages. Sounding like a man who knew what was expected of him, and fearful of hurting his chances, the next day Levis explained, "I wasn't trying to hit a home run yesterday, believe me. I never try to hit home runs. Not even in batting practice. I take BP seriously. I want to work on my game, which is hitting line drives to all fields."10
Asked to assess his chances that spring, Levis said, "I've got to catch and throw consistently. They haven't told me anything, but it seems they have confidence in my hitting."11 He would do his best to influence the club's decision.
In the end, Levis's best wasn't good enough. That season, as Ortiz again backed up Alomar, Levis once again began the year in Triple A. (Cleveland had changed affiliates, from Colorado Springs to Charlotte in the International League.) On May 3 the Indians again placed Alomar on the disabled list and recalled Levis. He remained with the Indians until the first week of August. Between May 3 and August 5, Levis made 16 starts, but when Alomar was reactivated on August 8, Levis was returned to Charlotte, where he played for the rest of the year. In 1994, the year of the players strike, the Indians signed veteran catcher Tony Peña to back up Alomar, and Levis, except for one game (in which he pinch-hit but didn't catch), spent the entire season at Charlotte. Clearly, it seemed, Levis no longer fit into the Indians' long-range plans.
If Levis had any doubts heading into the 1995 season regarding his future with the Indians, all his questions were soon to be emphatically answered. For a brief moment, though, it appeared Levis might finally have found his place. With spring training delayed after the strike ended, Alomar and Peña entered camp in late April as locks to be Cleveland's catchers. Ortiz had departed the organization and Skinner's career appeared over, so Levis was once again the team's third catcher, which meant he was likely once more bound for Triple A. However, in the last week of April, for the fifth consecutive year, Alomar went on the disabled list. For the first time, Levis broke camp with the Indians. With Alomar due to return early in May, Hargrove said, "We're as covered at catcher as we can be. Tony Peña was a starter up until last season. Obviously, we want Sandy to be our everyday catcher, but we feel we'll be OK with Tony and Jesse."12 As to Levis's playing time, Hargrove said, "I wouldn't be afraid to start Jesse, but Tony will start most of the games."13
As indeed Peña did. Between Opening Day and his last appearance before being sent to Triple A on May 15, Levis played in just seven games (three starts). On May 13 he started a game in Baltimore; then two days later received what must have been quite a jolt when the Indians announced they had traded left-handed pitcher Matt Williams to the Houston Astros in exchange for 29-year-old catcher, Eddie "Scooter" Tucker, who boasted a .157 career batting average and just 91 plate appearances in 34 major-league games.
"He's an upgrade on Jesse, as far as defense is concerned," explained Hargrove,14 and certainly Levis must have gotten the message. Although he later made several late-season appearances for Cleveland after returning to the club, the acquisition of Tucker signaled the end of Levis's days as an Indians prospect. (Over the remainder of the 1995 season, Tucker made 27 plate appearances and was 0-for-20. He never played in the major leagues again and finished his career with 103 at-bats and a lifetime batting average of .126.)
Despite an inglorious end to his regular season, 1995 nonetheless ended joyously for Levis, in more ways than one. First, the Indians went to the World Series against the Atlanta Braves. While he wasn't on the postseason roster, Levis, the team's emergency catcher, traveled with the team, warmed up pitchers in the bullpen and earned an American League championship ring. Greater still, however, he got married.
About that day, there's an interesting anecdote. Levis's fiancée was Joan Greenspan. At the outset of the World Series, she told a writer from the Philadelphia Inquirer the couple's potential nuptial dilemma. The wedding, to be held in Cherry Hills, New Jersey, was scheduled for Sunday night, October 29, 1995, one year to the day from when Levis had proposed to Joan. The food was ordered, the guests invited and all was made ready – but there was one small problem: October 29 was also the scheduled date for Game Seven of the World Series. At the time the couple set the date, they thought the Series was scheduled to end on October 28, not 29. By the time they discovered their mistake, it was May. They had two choices: either move the wedding back a day, or move it to an earlier time on the 29th, to 11:00 A.M. They chose the latter to, as Joan put it, "stick with Sunday and pray."15
"I reserved him a flight from Atlanta both Games Six and Seven were to be played at the Braves home field that leaves at 7 in the morning on the 29th," Joan said. "Then we'd get married from 11 to 3. Then I'd get him on a plane back to Atlanta, and he could be there by game time. But I don't know if he'd be too nervous if he comes back and gets married in between games."16
For his part, Levis admitted, "You try all your life to get to this point, to be on a team that plays in the World Series. And you never know if you'll get there again. But at the same time, you want to be able to go to your own wedding. So at this point, we're just taking it day by day."17
"Hopefully," he concluded, "we'll win this in five games – and none of this will be a problem."18
Perhaps the couple had mixed emotions when the Indians lost Game Six, and the Series, on Saturday night.
As spring training opened in 1996, Levis was out of minor-league options. In order to return him to Triple A (now the Buffalo Bisons in the American Association), the Indians first had to expose him to waivers. On April 1 Cleveland designated Levis for assignment. Three days later, having passed through waivers, he was traded to the Milwaukee Brewers for left-handed pitcher Scott Nate and a player to be named (later, right-handed pitcher Jared Camp). Over each of the next two seasons, Levis finally spent the entire season in the major leagues.
As a Jewish player, Levis was one of a select few in professional baseball. In 1996, wrote reporter Michael Gelbwasser of Jewish Weekly magazine, only four other players in addition to Levis were reputed to be Jewish (pitchers Mike Milchin, of the Twins, and Jose Bautista, of the Giants; Padres catcher Brad Ausmus; and Toronto outfielder Shawn Green). In August of that year the magazine published Gelbwasser's interview with Levis, under the title, "The catcher wore a kippah: Jesse Levis of the Brewers." (A kippah is the yarmulke, or skullcap, worn by pious Jews.)
With regard to Yom Kippur, the holiest day on the Hebrew calendar, Gelbwasser reported that if Levis anticipated playing the next day, he fasted on the Thursday night before the high holy day. Also, Levis attended minyan (prayer services) when possible and, although he didn't keep kosher, asked for kosher restaurants when on the road. (In another article, published in 2012, Levis recalled playing on Yom Kippur in 1996, explaining that because he wasn't a superstar, he didn't feel he had a choice, although he did fast that day. "I'm not Sandy Koufax," Levis said. "I'm a major-league player trying to make a living."19
When asked by Gelbwasser about anti-Semitism in the majors, Levis admitted he'd heard "jokes and stuff about being cheap," but nothing malicious. "There's not a whole lot of anti-Semitism," Levis said. "But some people may talk behind your back."
Finally, wrote Gelbwasser, Joan Levis, too, came from an Orthodox household, and her family, said Levis, had been "really supportive" of his career, even though he couldn't practice Judaism as much as he'd like.20
Now a Brewer, in 1996 and 1997 Levis split catching duties with right-handed-batting Mike Matheny. Over that period, Levis played 203 games, half of them (102) as a starter, and posted slash lines of .236/.348/.283 and .285/.361/.335. Also, however, his caught-stealing percentages versus the league average in each year were less than perhaps the Brewers desired, 27 percent versus 30 percent, and 26 percent versus 33 percent. He appeared to be the catcher the Indians knew they had in their system all along.
On April 14, 1998, Levis turned 30 years old. Little could he have imagined that his playing career would soon be effectively over. After a hot start during which he collected five hits in six at-bats in early April during one two-game stretch, on May 8, as the Brewers started a three-game homestand versus the Houston Astros, Levis was batting .351. That night, however, after starting and batting twice, Levis left the game after the fifth inning when he felt his shoulder pop on a throw to second base. X-rays failed to reveal any damage, but when the pain in his shoulder increased, Levis was placed on the disabled list. Shortly thereafter he had rotator-cuff surgery and was subsequently shelved for the rest of the season. It was the end of his Brewers career. At season's end, Milwaukee released him.
For the next six years, Levis just tried to hang on. In December 1998, he signed a minor-league contract with the Tampa Bay Devil Rays. Included in his deal was a clause that allowed him to become a free agent if not back in the majors by July 15, 2000. When he was not, Levis exercised his option and returned to Cleveland, signing a contract for the remainder of the season. He played in 10 games. From 2001 to 2004, he signed with the Braves, by whom he was released without playing in the majors; re-signed with the Brewers, for whom he played his last major-league game, on October 7, 2001; and then played in the minor-league systems of the Reds, the Phillies, and the Mets. After 10 games in Norfolk for the Mets, in 2004, Levis's playing days came to an end.
His nightmarish period, however, was soon to begin. In 2005, Levis managed in the Mets system, piloting their Rookie League club in Kingsport, Tennessee, to a 28-40 record. Then he became a scout. After a stint with the Mets, Levis took the same job with the Boston Red Sox. It was in that capacity that his world was turned upside-down. On March 2, 2008, Levis was staying in Room 215 of the Springhill Suites hotel, in Port St. Lucie, Florida. In the outdoor pool below, teenage girls were swimming. Shortly, Levis was arrested and charged with two felony counts of committing lewd and lascivious acts in the presence of children: a hotel manager told police that Levis had allegedly been seen masturbating in front of his window, in full view of the children. Moreover, stated the manager, Levis may have been involved in a similar incident the previous year.
In short order, the manager retracted his story about the previous incident, and Levis passed a lie-detector test. Levis's lawyer, Jayne Weintraub, was prepared to introduce evidence that proved Levis was on his computer during the time he was allegedly exposing himself and had then gone to dinner at the Ruby Tuesday restaurant, next door to the hotel. There were pictures showing a large palm tree between the pool area and the window, which could have obscured the view of any potential witnesses. Yet, Levis later recalled, the police "didn't listen to anything I said. They didn't care about my lie-detector test. They didn't want to listen to my attorney or anything. It was just, 'You're guilty.' And the internet just ran with it."21
Levis's defense suggested monetary reasons for the charges. When the young women complained to the hotel manager, they were accompanied by an adult male. "It was a baseball hotel," Levis said. "Players stay there, scouts stay there, reporters. If somebody thinks they can get something from somebody by saying something … I don't know. They thought they had a big-shot ballplayer doing something or they can pretend or make up a story."
Commented Weintraub, "I honestly believe what motivated them was a lawsuit or quick settlement with the Mets, or the Red Sox, thinking he was connected with one or the other team."
Eventually, the charges were dropped from felonies to misdemeanors, and for quite some time the prosecution tried to build their case. During that period, Levis and the Red Sox parted ways. The case "was a mess," said Levis. "It sat in limbo for almost two years. A lot happened in the middle of that as far as losing my job. The Red Sox held on to me as long as they could. They put me back to work and I worked that whole 2008 season. They didn't renew my contract because the case was still pending."
Ultimately, said Weintraub, "The reality is that we finally said, 'Enough is enough.' We filed a demand for a speedy trial. No witnesses came forward and the case was dismissed. The state could have appealed it. They appeal these things all the time if they want to go forward. The state didn't want to go forward because I'm sure they have no evidence."
"This was handled in a very horrific way. The prosecutors were just lazy, looking to make a name for themselves. They turned it over. There were four different prosecutors who handled the case. Nobody had the guts to try it, because there was no evidence. They didn't want an acquittal in front of a jury. And nobody had the guts to dismiss it because they didn't want egg on their face."
On January 27, 2010, the charges were dropped altogether. Explained Judge Philip Yacucci, who signed the discharge order, "The state was faced with evidentiary proof problems. And that, combined with an unfavorable ruling as far as a speedy trial, dictated they ask that the charges be dropped."
"He got a break. He got off on a technicality. We had witnesses prepared to testify. We believe we could have proven our case beyond a reasonable doubt," said Assistant State Attorney Gayle D. Braun, the final prosecutor who handled the complaint.
With the ordeal behind him, Levis has focused on family. As of 2015, he and Joan lived in Fort Washington, Pennsylvania. Joan returned to work as a physical therapist, while Levis has remained home with their children. "I try to look at the bright side," he said. "It's over with. It's behind me. My name is cleared. I've gotten to spend a ton of time with my family, my wife and my children. I've been their T-ball coach. I've gone back to school and I'm getting close to my degree. I want to be a teacher, I think, if baseball doesn't work out.
Levis continues to try to get back into the game. He has called all 30 major-league general managers, offering his services as a scout, coach, or in player development.
"Hopefully, my reputation will be rebuilt and I'll be able to prove again that I can really help an organization," he said wistfully. "That's the bottom line. I think I have a lot to offer an organization as far as my knowledge and experience. So, hopefully, somebody will give me a chance."22
This biography was published in "1995 Cleveland Indians: The Sleeping Giant Awakes" (SABR, 2019), edited by Joseph Wancho.
Notes
1 jweekly.com/article/full/3846/the-catcher-wore-a-kippah-jesse-levis-of-the-brewers/.
2 articles.philly.com/1988-08-18/news/26254833_1_summer-baseball-league-public-league-cape-cod.
3 nytimes.com/2004/03/12/sports/baseball-goal-for-mets-levis-is-to-beat-the-bushes.html.
4 reds.enquirer.com/2002/03/17/red_q_a_with_reds.html.
5 articles.philly.com/1988-08-18/news/26254833_1_summer-baseball-league-public-league-cape-cod.
6 Sandusky (Ohio)Register, February 7, 1993.
7 The Sporting News, September 7, 1992.
8 Sandusky Register, February 7, 1993.
9 Elyria (Ohio) Chronicle Telegram, March 8, 1993.
10 Ibid.
11 Ibid.
12 Elyria Chronicle Telegram, April 25, 1995.
13 Sandusky Register, April 26, 1995.
14 Elyria Chronicle Telegram, May 16, 1995.
15 Philadelphia Inquirer, October 23, 1995.
16 Ibid.
17 Ibid.
18 Ibid.
19 jewishbaseballnews.com/tag/jesse-levis/.
20 All quotations from the Gelbwasser article are from jweekly.com/article/full/3846/the-catcher-wore-a-kippah-jesse-levis-of-the-brewers/.
21 articles.philly.com/2010-06-22/sports/24966563_1_hotel-manager-springhill-suites-hotel-legal-system.
22 All quotations are from the Philly.com article. The author left a voicemail at the Levis home requesting an interview, but the call was never returned.
Born
April 14, 1968 at Philadelphia, PA (USA)
If you can help us improve this player's biography, contact us.
https://sabr.org/sites/default/files/LevisJesse.jpg
600
800
admin
/wp-content/uploads/2020/02/sabr_logo.png
admin
2012-01-04 20:19:37
2012-01-04 20:19:37
Jesse Levis