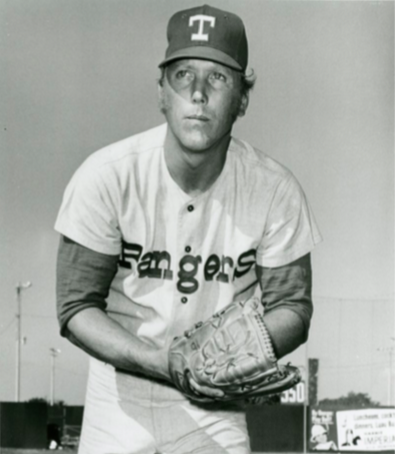 ---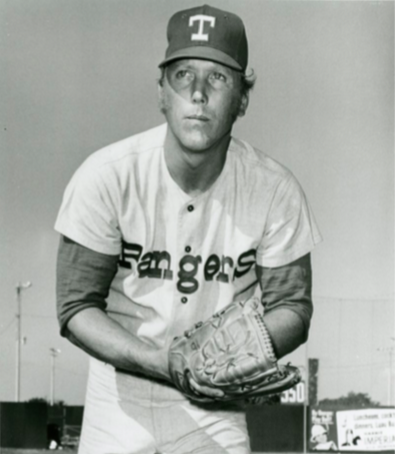 The tall, lanky left-handed pitcher started with youth baseball, excelled in the minor leagues, played for four major-league teams, then continued as a pitching coach at various levels to complete a 50-year career in baseball.
Standing 6-feet-2 and weighing 200 pounds, James Philip "Jim" Shellenback, born November 18, 1943, in Riverside, California, grew up in a baseball family and had quite a legacy to follow. His father's younger brother, Frank, pitched briefly in the major leagues, won 316 minor-league contests, and had a long career as a major-league pitching coach and minor-league coach and manager.
James's great-grandparents emigrated from Germany to settle in Ohio, probably originally with the name Schellenbach. His grandfather, John Albert Shellenback, married Carolyn "Carrie" Nolte and settled in the Joplin, Missouri, area, where they had five children, including next-to-youngest Paul (Jim's father) and Frank (his uncle). The family moved to Riverside, California, and Paul married Beatrice LeBlanc Henry, from Plymouth, Massachusetts, and of French background. Paul worked in auto sales and later as an accountant for the US Department of the Interior. Paul and Beatrice had six children – four boys and two girls.
Young Jim, the next to youngest of the six kids, progressed through the ranks of Little League, Pony, and Colt baseball, with his Riverside team going to the 1960 Colt League World Series. Although he never met his uncle Frank, who stayed busy as a major-league pitching coach, Frank gave his nephew a new glove at the start of each season.1
Jim became a standout at Riverside Ramona High School as both a pitcher and right fielder. He once hit a 435-foot grand slam.2 Although he claimed he "goofed around too much" and "should have done better," the school inducted this 1962 graduate into the Ramona Sports Hall of Fame in April 2015.3
One of Jim's Little League coaches, Ray Viers, scouted for the New York Yankees, as a "bird dog," hoping to find local talent for the big club. In 1961, on Viers' recommendation, a Yankee scout came to see the high schooler pitch, and soon signed him to a $4,000 contract. Jim promptly used the money to buy a new car.4
Shellenback began his professional career in 1962 in the Class-D Appalachian League with the Harlan Smokies. He advanced the same season to the Class-C Pioneer League, with the Idaho Falls Yankees. Drafted by the Pittsburgh Pirates from the Yankees in the 1962 first-year draft, he went to the Gastonia Pirates (Class A) of the Western Carolinas League, where he spun a string of seven consecutive wins and earned a spot on the league All-Star team. He moved to Double A the next year with Asheville of the Southern League, and again earned a spot on the All-Star squad. He split time in 1965 with Asheville and Triple-A Columbus of the International League.
After the 1965 season, Shellenback played winter ball in Nicaragua and developed into one of the best pitchers in the league, until the US military summoned him away. Abraham Gorn, owner of the Boer team in the Nicaragua League, called the US ambassador with an unsuccessful bid to arrange a 30-day deferment for the young pitcher, who saw himself inching closer to a spot on the Pittsburgh roster.5
After completing training with the Marine Reserve, Shellenback drove from San Diego, then to his home in Riverside, then on to training camp in Florida. The last battery man to report, Shellenback went straight to bed with flu symptoms.6 Although he competed for a spot on the Pirates that spring, he ended up in Columbus again, where he pitched himself onto the All-Star team with the league-leading Jets.
The Pirates called him up in September, and he made his major-league debut at Dodger Stadium on September 15, pitching the eighth inning in a losing cause. A week later, he made one more appearance with two innings pitched in another Pirates loss. Shellenback excelled in the Dominican League that winter and continued to make Pittsburgh general manager Joe L. Brown's top list of prospects.
Shellenback began the 1967 season on the Pirates roster. He pitched in relief three times in April without allowing a run, then the team shipped him back to Columbus. The Marines called him away that summer for a 17-day commitment.
After he completed the Columbus season, Shellenback returned to the Pirates in September. On the 25th he made his first major-league start and gained his first big-league victory with a dazzling 11-inning complete game, beating the Los Angeles Dodgers 2-1, allowing just six hits and two walks. He suffered his first losing decision on September 30, the next-to-last day of the season.
On the evening after that loss to Houston, Shellenback had dinner with a date at a friend's house in a suburb of Pittsburgh. The evening drizzle made the roads slick. He remembered crossing a bridge in the passing lane "at a safe speed with both hands on the wheel. All of a sudden I could feel the rear wheels spin. Within a couple of seconds I was staring at oncoming headlights." His car met head-on with another one.
"I was in a daze after the impact," Shellenback said. "My chest hurt mostly, and I felt shooting pains in my right leg. I was slumped against the steering wheel, and I was scared. I really thought I'd 'had it,' and this was a helluva way to go."7
Shellenback went to Braddock General Hospital with a compound fracture of his right leg, a rib fracture, and internal injuries. He spent 11 days in the hospital. His passenger, Carolyn Arizberger, taken to Columbia Hospital, suffered head injuries and lacerations. The other driver had cuts and bruises.8
Pirates team physician Joseph Finegold reported that Shellenback "did not appear to be in danger and there should be no further complications."9 Shellenback had established himself as a very viable member of future Pittsburgh pitching staffs, yet his pitching career faced some major questions.
In mid-January of 1968 Shellenback went to Florida, determined to return to his former pitching form. The cast remained on his right leg until February, when team doctors reported him "progressing well" and allowed him to continue his plans to prepare for spring training.10 Unable to run, he limped into training camp 10 days ahead of the other players. He spent "endless time in the training room, in the whirlpool, and having massage treatments on his leg."11
Shellenback missed most of the first half of the 1968 season and made his first start back in Columbus on June 16. He marked his first victory in July, after five straight losses. By mid-August his comeback seemed complete; he had evened his record at 6-6.
"Nobody expected me to be able to pitch this season," commented Shellenback. "We didn't think he would be able to pitch an inning this season," added general manager Brown. "He's shown a lot of courage with this year's performance."12 Shellenback finished the 1968 season with Columbus with a 9-8 record, making 18 starts in 25 appearances over 142 innings with an ERA of 2.85. "It has been a minor miracle," concluded team physician John Stephens, who worked with Shellenback on his recovery.
Shellenback started 1969 with the Pirates and pitched 16⅔ innings in eight appearances before being traded to the Washington Senators on May 17 for another left-handed pitcher, Frank Kreutzer. In Washington Shellenback got more opportunity, mostly as a reliever. He won his first American League start, 4-1, on June 12 against the Oakland Athletics, but finished the year with a mediocre record of 4-7 and a 4.04 ERA.
In his first full season in the major leagues, Shellenback found himself under rookie manager Ted Williams, whose first manager in professional baseball had been Jim's Uncle Frank at San Diego in 1936. Frank gets credited with converting Williams from a pitcher to an outfielder, who hit .406 for the Boston Red Sox five years later, on the way to a career batting average of .344 over 19 seasons. As Jim recalled the story, one day Frank went to the mound to talk with his pitcher, Williams. "Ted told him, 'I think I'd do better in the outfield,' and that's where he stayed."13
Williams remembered Frank fondly. "Remember, I was just a 17-year-old kid, and this man was good to me."14 The last pitcher to throw a legal spitball in Organized Baseball, Frank had an amazing career himself, mostly in the Pacific Coast League. He played the first part of the 1919 season with the Chicago White Sox, and avoided the World Series scandal that year, pitching the rest of the season with Minneapolis of the American Association. In 1920, when he was 21 years old, the major leagues declared his spitball illegal. He spent the next 19 years, throwing his spitball successfully in the PCL. Frank remains one of the winningest pitchers in professional baseball. Bill James referred to him as perhaps "the best pitcher in the history of the minor leagues."15
Jim Shellenback remembered Williams as a manager who liked the curveball, but said little to the pitching staff, relying a lot on pitching coach Sid Hudson. Ted "wasn't too bad," Shellenback said. "He wasn't really hard on you or anything like that. He gave me a lot of chances." The team included several veterans and coaches like Nellie Fox, who helped compensate for Williams's lack of managing experience. Joe Camacho stood together with Williams in the dugout and helped make lineup moves.16
On an offday in July 1969, Jim married Jo Ann Carol Wilshe in Fairfax, Virginia. On the marriage certificate he listed the street address of his "usual residence" as RFK Stadium. They had a son, James Philip Shellenback Jr., born in 1970 in Florida. The marriage ended in divorce in 1978. He married a second time in November 1982, to Mary Theresa Meigs in Florida. The couple divorced in 2001.
Shellenback continued with the Senators through the 1970 and 1971 seasons with 6-7 and 3-11 records, respectively. His pitched his first shutout on July 25, 1970, against the California Angels. All three of his victories in 1971, one of them a shutout, came against the New York Yankees. Jim changed his approach midway through the 1971 season by focusing on a strong first pitch to each batter, instead of nibbling. He worried about a possible trade or a demotion to the minors. "No matter what they tell me, I knew I was on the way to the minors if I didn't start doing something different."17
During the 1971 season, some of the Senators players formed "The Underminers Club," dedicated to getting Williams replaced as manager. They held clandestine meetings and dressed in sheets, resembling Ku Klux Klan members.18 According to Shellenback, "Denny] McLain was the perpetrator of the whole thing. He used to go out of his way to break every rule that Ted had on the ballclub." Williams expected his players to follow close to his own lifestyle, of getting up early and getting busy. He allowed a nap in the afternoon, if necessary, before getting to the ballpark. Shellenback remembered him being pretty lenient and needing to enforce many of the rules, until McLain joined the team. "Then [Williams] pretty much started dropping fines and stuff like that. McLain was pretty much out of control."19
In 1972, with Williams still manager and most of the dissidents traded, the Senators relocated to Texas. A member of the initial Texas Rangers roster, Shellenback set the record for the number of letters on a Texas uniform with 11. Eight others tied that record until 30 years later, when Todd Hollandsworth joined the Rangers in 2002.20
Shellenback started the season with Texas as a spot starter and reliever and began to have some growing success. Leaving his 3-11 season behind him, he began to show "every sign of being the southpaw starter that Williams wants."21 Then on July 11, tragedy struck again. Jim broke his ankle in a game in Detroit against the Tigers on a play covering first base on a ground ball. He had his leg in a cast for six weeks and did not pitch again that season.22
He spent most of 1973 with the Spokane Indians, the Rangers affiliate in the Pacific Coast League. Winning 13 games there, mostly as a starter for the 1973 PCL champions, Shellenback returned to the Rangers for two relief appearances in September. After 11 relief appearances with Texas to start 1974, Shellenback returned to Spokane, winning another PCL championship with the Indians.
The San Diego Padres bought Shellenback's contract from the Rangers before the 1975 season and assigned him to the Hawaii Islanders, their affiliate in the PCL. On a PCL championship team for the third season in a row, Shellenback also helped set a team record when the pitching staff notched 28 consecutive scoreless innings. In 1976, he stayed with Hawaii as both starter and reliever with a 7-5 record and a 4.29 ERA.
Released by the Padres, Shellenback signed with the Minnesota Twins in the spring of 1977 as a minor-league pitching coach, replacing Ray Berres. He pitched two innings for the Twins in the annual Hall of Fame exhibition game in Cooperstown as they beat the Philadelphia Phillies, 8-5. He had his final opportunity to pitch in the big leagues when the Twins signed him as a free agent in August. Called up in September, he made five appearances, all in relief, with no decisions and a 7.94 ERA.
In 1978, Shellenback returned to his role working with minor-league pitchers in the Twins organization with the Triple-A Portland (Oregon) Beavers. In June 1988, when Jim Mahoney abruptly resigned as manager, Shellenback took charge of the team for the rest of the season. He returned to his pitching-coach position to start 1989. In 1994 he moved to the Twins rookie-level team in Elizabethton, Tennessee, in the Appalachian League, where he stayed until he retired after the 2011 season. As of 2018, he lived in Arizona.
Shellenback played and coached baseball his whole life. His major-league career covers parts of nine seasons with four different teams. He compiled a record of 16 wins 30 losses, and two saves, with a 3.81 ERA. He pitched 454 innings in 165 games, including 48 starts, eight complete games, and two shutouts. He produced no spectacular numbers, but his baseball career remains a testimony to what strong determination and a love for baseball can accomplish.
This biography was published in "1972 Texas Rangers: The Team that Couldn't Hit" (SABR, 2019), edited by Steve West and Bill Nowlin.
Notes
1 "Major Flashes," The Sporting News, August 9, 1961: 23.
2 "Rams Crush Bucs, 18-2," San Bernardino County Sun, April 12, 1961: 8.
3 David Zink, "Shellback Joins Ramona's Sports Hall of Fame," Riverside (California) Press-Enterprise (scng.com), April 21, 2015.
4 Ibid.
5 Horacio Ruiz, "Loss of Shellenback and Dees Damages Boer Pennant Push," The Sporting News, January 15, 1966: 25.
6 Les Biederman, "Pirates Eye Sleeper in New Gonder," The Sporting News, March 12, 1966: 22.
7 Eddie Fisher, "Gimpy, Gutsy Jim Shellenback Is Comeback Kid at Columbus," The Sporting News, September 11, 1968: 27.
8 "Buc Pitcher Injured in Auto Crash," Pittsburgh Post-Gazette, October 2, 1967: 5.
9 "Pirates' Shellenback in Car Crash," Pittsburgh Press, October 2, 1967: 39.
10 Pittsburgh Post-Gazette, January 9, 1968: 17.
11 Fisher.
12 Bob Black, "Farmhands Make Most of City Visit," Pittsburgh Press, August 13, 1968: 34.
13 Bill Nowlin, interview with Jim Shellenback, June 8, 1997.
14 Merrell Whittlesey, "Ted-Shelly Combo Revives Old Tune," The Sporting News, August 16, 1969: 18.
15 Brian McKenna, "Frank Shellenback," Society for American Baseball Research BioProject.
16 Nowlin, Shellenback interview, June 8, 1997.
17 "Nats Shower Broberg with Stream of Kudos," The Sporting News, July 12, 1971: 27.
18 Wells Twombly, "A Hard Fall for the Super Pitcher," The Sporting News, June 3, 1972: 17.
19 Bill Nowlin, interview with Jim Shellenback, June 15, 1997.
20 "Notebook – Another Late Collapse?" Democrat and Chronicle (Rochester, New York), August 4, 2002: 9.
21 Randy Galloway, "Rangers Hurlers Sharp; Hitters Take a Vacation," The Sporting News, June 3, 1972: 29.
22 "Tiger Notes," Lansing (Michigan) State Journal, July 13, 1972: 36.
Born
November 18, 1943 at Riverside, CA (USA)
If you can help us improve this player's biography, contact us.
https://sabr.org/sites/default/files/ShellenbackJim.jpg
600
800
admin
/wp-content/uploads/2020/02/sabr_logo.png
admin
2012-01-04 20:45:29
2012-01-04 20:45:29
Jim Shellenback