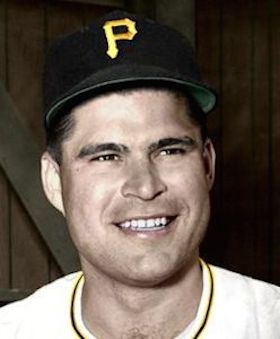 ---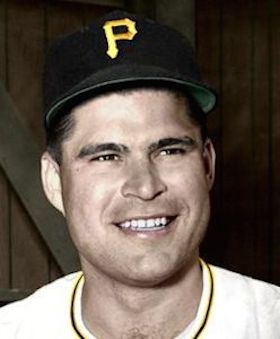 Jim Suchecki was born in Chicago of Polish-American parents. All four of his grandparents had come to America from Poland, but his parents – Joseph Suchecki and the former Josephine Piotrowski – were both born in Illinois. James Joseph Suchecki was their first-born, arriving on August 25, 1927. About five years later, they had another son, Robert. At the time of the 1930 census, Joseph was working as a machinist in a packing firm, and Josephine as a candy wrapper. By 1940 Joseph was an upholsterer for a metal chair manufacturer.
Jim went through grammar school and then spent four years at Lane Tech, graduating in 1943. He envisioned going into something along the "engineering line" after graduation, but instead he ended up playing baseball – a right-handed pitcher – and later managing an employment agency in Minnesota.
He jotted down some notes about how he got started, writing, "I broke into baseball through the usual channels. Played high school ball at Lane Tech under Percy Moore. I also played some semipro at Skokie for Scotty Krier and for Michigan City under 'Deak' Austin. While at Lane Teach I was scouted by George Toporcer (then with the Red Sox) and subsequently signed a contract with Scranton."1 He was always a pitcher.
On April 17, 1943 Jim threw a no-hitter in the City League over defending state champion Oak Park. On May 3 he threw a three-hit shutout, then a one-hitter on May 26. His May 3 victory was the 85th consecutive win for the Lane Tech team. A team that dominant was sure to attract scouts.
In 1943, once signed professionally by the Red Sox organization, Jim pitched in one game for the Class-B Roanoke Red Sox and in six Class-D games for Kingsport, Tennessee (he was 3-2). In 1944, Suchecki played the full season for Scranton, getting in 111 innings of work. His ERA was 4.05 and his record was 5-10.
The next two years were shorter ones, because Suchecki served in the U.S. Navy right at the end of World War II and into the first year of peacetime. He got into 14 games for Scranton in 1945 but threw only 42 innings, and into just four games for the Lynn Red Sox in 1946 (his record was 2-0). In between, he kept up his baseball skills in the Navy, playing for the Great Lakes Naval Training Station team near Chicago. Jim threw a three-hit shutout on July 4, 1946.
Near the end of 1945, Jim married Ruth Lubinski at St. Joseph, Michigan.
A day after being separated from the Navy on July 23, 1946, he worked out with the Red Sox at Comiskey Park, and was then assigned to the team in Lynn. He appeared in the postseason for Lynn, pitching against Nashua in the New England League Governors Cup series.
In 1947 the Red Sox weren't willing to pay enough to keep him the organization, so we find Suchecki playing semipro baseball with the Skokie Indians in the Greater Chicago Semi-pro Baseball League. Later he said, "I knew I could make more playing semi-pro ball back home near Chicago, so I stayed out of baseball that year. And the following year, Birmingham would not pay me what I wanted so I missed most of 1948."2 A Boston Traveler story said that he made $850 a month playing semipro ball, while he was only being offered $250 by the Red Sox farm teams in question.
Suchecki returned to the pros in 1948, playing exhibition ball with Louisville. He was assigned to the Double-A Birmingham Barons. He had some arm trouble early in the season and had to go on the disabled list, and was reinstated on June 1. He only pitched 27 innings for them before being sent to the Roanoke Red Sox of the Class-B Piedmont League. There he established himself, going 7-2 with a 2.61 earned run average.
It was back to Birmingham in 1949 and this time he was up to the task. He worked 172 innings, winning 10 games and losing 11, but had an excellent, league-leading 2.77 ERA. The Boston Red Sox bought his contract, and GM Joe Cronin said in January 1950, "He seems to be one of those hard luck pitchers. Many of the games he dropped were of the 2 to 1 or 3 to 2 variety. He pitched well enough to win several times only to have his teammates fail to get him any runs. That's why his record is somewhat deceiving unless you analyze it carefully."3
Envisioned as a reliever, Suchecki trained with the Red Sox in 1950 spring training and headed north with the team. But on April 17, he was sent to Louisville on option. Then on May 15, the Sox sent out two relievers – Gordie Mueller (Louisville) and Bob Gillespie (Sacramento) – and Suchecki, who was 2-2 with Louisville, was recalled to Boston.
His major-league debut came at Cleveland Stadium on May 20. It was Indians 8, Red Sox 4 after seven full innings. Cleveland starter Bob Lemon kept the Sox in check with three infield groundouts in the top of the eighth. Suchecki came in to work the bottom of the eighth. The first batter up was Dale Mitchell; Suchecki struck him out. He walked Bob Kennedy and then Luke Easter. He struck out Larry Doby for the second out and saw Kennedy thrown out trying to steal third for a double play. Ted Williams hit a sacrifice fly in the top of the ninth to make the final score 8-5, Indians.
The Sox won the May 25 game, 15-12 over the Browns. Suchecki had come in to pitch the third inning, with the Browns up, 5-4. He walked two and gave up two singles, and two runs, before he was replaced. He gave up one hit in the June 9 game and no hits in two full innings on June 18. In between, he pitched a complete-game win for Boston in an exhibition game against their Scranton farm club. Those four appearances were his only ones of the season for the major-league club; he had no decisions and a 4.50 earned run average. The June 27 Boston Herald reported that he had developed a sore arm. On July 5, he was optioned to Louisville. The sore arm persisted, later diagnosed as bursitis, and he only pitched a few times. He was 2-2 in the second half of his season with Louisville, thus 4-4 overall with a 3.41 earned run average.
Suchecki was back with the Red Sox in 1951, but was again optioned to Louisville on April 1. He was 0-2 with a 7.36 ERA. On May 17, the Red Sox did a deal with the St. Louis Browns. The Sox really wanted Les Moss. They gave the Browns $100,000 plus Suchecki, Matt Batts, and a player to be named later (Jim McDonald.) Suchecki spent the rest of the season with the Browns, but never had a win to show for it. His record was 0-6 for St. Louis in 29 appearances (six of which were spot starts, accounting for five of his losses). The only loss that wasn't a start came in a six-inning relief stint on July 4 when he allowed Cleveland a single run in the top of the 15th inning. His season ERA was 5.42.
On March 4, 1952, GM Branch Rickey of the Pittsburgh Pirates purchased Suchecki's contract from St. Louis. He gave up only one run in all of spring training that year. Once the regular season started the Pirates used him five times in relief, four times in April, and once – his last game in the majors – on May 1. He had a 5.40 ERA but was once again not involved in a decision. The deal the Pirates had struck was that he was purchased on a "make good" basis; they decided he had not made good, so they returned him to the Browns.4
The Browns worked out some other kind of deal, and on May 5 the Chicago White Sox selected Suchecki off waivers. They assigned him to the Southern Association's Memphis Chickasaws, where he had a pretty good year – 14-7 (3.62 ERA). Indeed, he helped the Chicks win it all. The Associated Press assessed his contribution the following spring: "[Suchecki] played a big role in the Chicks' late season surge that swept Memphis to win the playoffs and the Dixie Series."5
On April 5, 1953, Suchecki's contract was sold to the Dallas Eagles. He won his first three games for Dallas. Then on May 25, the Eagles sold him to the Seattle Rainiers of the Pacific Coast League. He worked 33 1/3 innings in 18 games for Seattle, with a 1-1 (4.05) record.
In 1954, his last year in baseball, Suchecki began the season on the Seattle roster, but on March 4 his contract was sold to Charleston, West Virginia in the American Association. But he refused to report, and was back with Seattle as the season began. At the beginning of May, he was sold to Nashville. There he had only limited success (1-4 in 12 games). They were his final games in organized baseball.
The six decisions with the Browns in 1951 were the only decisions he had in the majors. He thus finished his career 0-6 with a 5.38 ERA. He had worked in 38 big-league games over three seasons with three different teams.
When Suchecki looked back on his career, it was his time in the Red Sox organization (despite sitting out 1947 and part of 1948), that he treasured the most. In his player questionnaire sent to the Hall of Fame, he was asked what his "outstanding achievement in baseball" had been. He wrote, "Playing with the Red Sox." An earlier additional note said, "The highlight of my baseball career this far is the day I met and started to play for Mike (Pinky) Higgins. Any advancement I have made and expect to make in baseball I owe directly to him."
Suchecki married a second time, in September 1959, to Chris Pate. A third marriage followed in June 1980, to Suzanne Suchecki (maiden name not known.) He had no children from any of the three marriages.
After baseball, Suchecki worked for Sinclair Refining. He also managed (and reportedly owned) Upper Midwest, Inc., an employment agency.6
Jim Suchecki died of a cerebral hemorrhage in Crofton, Maryland, on July 20, 2000.
Sources
In addition to the sources noted in this biography, the author also accessed Suchecki's player file and player questionnaire from the National Baseball Hall of Fame, the Encyclopedia of Minor League Baseball, Retrosheet.org, Baseball-Reference.com, Rod Nelson of SABR's Scouts Committee, and the SABR Minor Leagues Database, accessed online at Baseball-Reference.com.
Notes
Born
August 25, 1927 at Chicago, IL (USA)
Died
July 20, 2000 at Crofton, MD (USA)
If you can help us improve this player's biography, contact us.
http://sabr.org/sites/default/files/SucheckiJim.jpg
600
800
admin
/wp-content/uploads/2020/02/sabr_logo.png
admin
2016-06-15 12:15:12
2016-06-15 12:15:12
Jim Suchecki