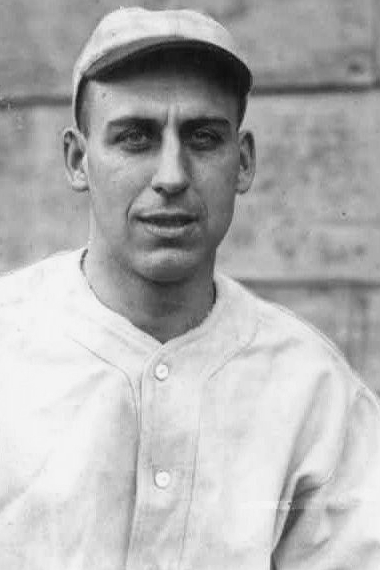 ---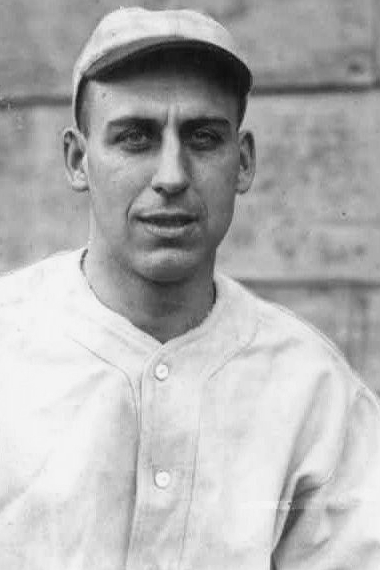 His nickname was "Smoke" – a good nickname for a pitcher. And the 5-foot-11, 190-pound Joe Kiefer had a good long minor-league career with 169 wins to his credit. His career earned-run average was an unimpressive 4.05 and he did lose 146 games, pitching for 15 different teams, but he was good enough to work from sometime in 1919 to 1937.
Joseph William Kiefer was born near the end of the 19th century on a farm in West Leyden, New York, a small town in central upstate New York, north of Rome. His parents, George and Kate (Katherine), were both New York natives, but all four grandparents had come to America from Germany. Born on July 19, 1899, he was the youngest of five children, and the first son. His parents moved the family to Utica and George took a job as a laborer in a lumberyard. By the time Joseph was 11 his two oldest sisters had moved out of the family home while Emma (22) and Ella (20) worked in a knitting mill. Joe was almost a decade younger than any of his siblings. By the time he could put down that he was a professional baseball player, Emma and Ella had both become bookkeepers. Joe spent most of his time growing up in the smaller community of Chadwicks, just south of Utica, where he attended elementary school and two years of high school. In 1918, during the First World War, he was in the United States Army reserve.
When asked what his first year in professional baseball was, Kiefer gave two answers on two forms he completed, both of which are housed at the Baseball Hall of Fame in Cooperstown, New York. On his Hall of Fame player questionnaire, he said he'd started in 1919 with Jack Dunn's Baltimore Orioles – though he doesn't show in surviving records of that year's team. On another form he completed for writer C. Ford Sawyer, he said he began his career in Muskegon, Michigan, in 1920. The only team he'd played for before going pro was in Utica, for the Knights of Columbus team.[1] He's not to be confused with another pitcher of the era, Katsy Keifer.
Hall of Fame Historian Lee Allen explained the Dunn connection, and it tied to Brother Gilbert, the same Catholic priest who had recommended Babe Ruth to Dunn. When Brother Gilbert left his position at St. Mary's in Baltimore, he moved to Utica to teach. There he heard about Kiefer, watched him on the lots, and recommended him to Dunn. Kiefer was invited to spring training in 1919. Kiefer reported there, but was "severely" injured when he fell off a street car." He returned home; when Dunn asked him to go to Norfolk, he would not. It was that fall when Ed Walsh spotted him pitching semipro ball and signed him to the White Sox, who sent him to Muskegon.[2]
With the Muskegon Muskies in the Class B Central League, pitching for manager Doc White, the right-hander was 14-16. At the plate, he had a decent .260 batting average. At the end of the season, he was called to Chicago, possibly to pitch in the big leagues.
The 1920 White Sox were a team in internal turmoil. There was word on the street that the team had tanked intentionally – thrown the 1919 World Series to Cincinnati. As the 1920 season progressed, the rumors intensified, only to be confirmed during the heat of the pennant fight, even with reports of other fixes on key games in the current year. Throughout it all, the White Sox were playing well. After the last games in September (on the 27th), they were only one-and-a-half games behind Cleveland in the standings. They had three games left to play, all three in St. Louis against the Browns.
October 1 was the first of the three. And the White Sox scored early, holding a 3-0 lead after the first inning. Cleveland had already lost the first of two on its schedule, so the White Sox were now just one game behind. But starter Faber served up six hits for five runs in the bottom of the third. It was 7-4 Browns after five. Kiefer pitched the last three innings. The Chicago Tribune called him "the rookie pitcher from Muskegon" and said he "looked good for three innings after he replaced (Shovel) Hodge. He had a world of speed and stood the Browns on their heads for two innings. In the eighth, they landed on him for a double and a single, good for a run." Kiefer batted once and struck out. In the ninth he was pinch-hit for, but in vain. St. Louis won, 8-6. The Indians won their second game on October 1 and won again the next day, clinching the pennant. The White Sox won their October 2 game, too, which clinched second place for them. (They finished just one game ahead of the third-place Yankees.)
Kiefer pitched again in the final game of the year, on October 3. He got the start. He didn't last long. Again, the next day's Tribune: "Kiefer lasted less than two innings, being walloped for five hits and seven runs." He also served up bases on balls to five of the Browns, but the news story mercifully left that out, though the walks do appear in the box score.
With the dismantling of the post-scandal White Sox, it was quite a task for manager Kid Gleason to have any hope of contending in 1921. It's amusing to look at two headlines, both of which ran over the same story on the same day near the end of March. The Washington Post headline read GLEASON'S OUTFIT NOT A TOTAL WRECK, while one of the team's local papers, the Chicago Tribune, ran the story under the headline TIP TOP TEAM RISES FROM SOX RUINS.[3] Kiefer was among those invited to spring training in Waxahachie, Texas. Kiefer, unfortunately, had a sore arm not much more than a week into camp. He stuck with the team until near the end of April, when his contract was assigned to Indianapolis. [4]
There was another transaction and eventually Kiefer wound up pitching for the Milwaukee Brewers. Appearing in 17 games, he was 5-4 with a 4.55 ERA. An incident occurred that almost caused him to quit baseball. Brewers owner Otto Borchert, Kiefer said, "asked me to pitch a semipro game in some Wisconsin town. They paid him $150 for my services. Not only did he not give me a dime, but he used me in relief the next day." Kiefer was so angry he went to Chicago and told White Sox executive Harry Grabiner that he was going to quit. Grabiner placated him by sending him to Sioux City.[5]
Dropped from Double-A to the Class B Sally League, Kiefer did much better in 1922, throwing 222 innings for the Charleston Pals (16-12, with an even 3.00 ERA). His biggest game of the year was on September 15, when he defeated Wilson 1-0, clinching a win for the Pals in the postseason series between the South Atlantic and Virginia Leagues. Kiefer allowed three hits; it was his second win in the series. In 1922 he married Kathryn-Ellen Kennedy.
The next year, 1923, Kiefer was 9-9 with the Galveston Sand Crabs in the Texas League, and in 1924 he pitched for the Bay City Wolves in the Michigan-Ontario League with a 19-10 (2.95 ERA) record, leading the league in wins. In early August owner Bob Quinn of the Boston Red Sox bought his contract from Bay City.[6] New manager Lee Fohl wanted a younger staff and so disposed of some of the more veteran pitchers. Kiefer was brought to spring training, boarding the Red Sox train as it passed through Utica on its way south to New Orleans.
Bumping back up to Double-A, Kiefer he matched his 1924 ERA mark of 2.95 for the Jersey City Skeeters, though his W-L record was 14-16 in 1925, in large part because the Skeeters slumped in the second half of the season.
The Red Sox brought him back to the major leagues on September 14 and, as in 1920, he got into two games. He lost them both. The Red Sox hosted the Indians for two games on the 19th. They won the first, 3-2, in 10 innings. Kiefer started the second game and "looked pretty good," according to the Boston Globe's veteran sportswriter James C. O'Leary. He pitched eight innings, with eight hits and four walks and was charged with three runs, two of which were earned, in a 10-5 loss. On September 25 he was given another start, against the Tigers. This time, he didn't fare as well. He was "clubbed for 12 safe blows in seven rounds and his supporting cast treated him shabbily." There were five walks, too, and he gave up nine runs, only one of which was unearned. He was 0-2 with a 6.00 ERA. The Red Sox finished in last place.
Kiefer trained with the Red Sox again in 1926, and first appeared on Opening Day against the New York Yankees. (His first five appearances were in relief.) The Yanks held a 12-11 lead after eight, and Kiefer pitched the top of the ninth, allowing one hit but facing only three batters and putting up a zero on the scoreboard. The Red Sox offense put up a zero in the bottom of the ninth. Eight days later, Kiefer faced New York again, for the home opener at Yankee Stadium, relieving Howard Ehmke, who'd given up seven runs. Kiefer pitched 4 1/3 innings, walking two but allowing just one hit and one run in an 8-5 loss.
After five relief stints and with an excellent 1.65 earned-run average, Kiefer was given a start at home against the Indians on May 7. It was a pretty poor start – he walked one batter and hit two others in the first inning. A hit drove in two runs. Then Kiefer was hit up for five more runs in the second. As the Globe put it, "Mr. Kiefer contributed to his own downfall." He left having recorded only five outs and lost the 11-2 game. It was his last big-league start, though he drew five more relief appearances. He lost another game, in Detroit on May 16, on a ball that right-fielder Roy Carlyle lost in the sun. It went for a Charlie Gehringer double that scored a runner from first base in the bottom of the 11th. The Red Sox lost every one of the 11 games Kiefer appeared in, perhaps not altogether surprising for a last-place ballclub. He made his last major-league appearance on May 25, the same day he and Tom Jenkins were traded to the Wichita Falls Spudders (Texas League) for outfielder Henry Fitzgerald.
In his three years of major-league duty, he was 0-1, 0-2, and 0-2. His combined ERA was 6.16.
Wichita Falls was Kiefer's professional base for 2½ years. His won-loss record was very good, after the 7-10 mark in the partial year 1926. In 1927, Kiefer was 20-9 (3.67 ERA) and helped the team win the Texas League pennant and sweep the Dixie Series. In 1928 he was 14-6, with a 4.78 ERA.
Three full years with the Atlanta Crackers followed, 1929 through 1931. The third year was in a little jeopardy. He was 8-10 with a 4.67 earned-run average in 1930 – but decided to hold out for a higher salary. In March 1931 The Sporting News let readers know that Kiefer had ended his holdout against the Atlanta Crackers. The team had put him on waivers and no one claimed him. He backtracked; "Joe decided to readjust the value he had placed on his services." [7]
Kiefer didn't have a winning record in any of his three seasons with the Crackers, but that reflected the team itself and its positions in the Southern Association standings. His ERA was generally higher, never lower than 4.20. In fact, it was on an upward trend through 1934, and it was 4.53 in 1933 when he pitched for three different teams in the New York-Pennsylvania League — Scranton, Reading, and Williamsport — with a combined 15-10 record. In 1934 he pitched for Hazleton and Wilkes-Barre in the same league, but his ERA was 5.39 and his record was 3-10.
After a couple of years away from pitching, Kiefer returned for one more try – near to home, in Class C, with the Rome Colonels in the Canadian-American League. He was 8-5 with a 3.86 ERA. It wasn't that he came out on top, but at least his last year probably left him feeling a little better.
He maintained his residence in the town where he'd grown up – Chadwicks – working as a mechanic in the gas-distribution business for the Niagara Mohawk Power Co.
Kiefer died in Utica on July 5, 1975, survived by a daughter and three sons.
November 15, 2011
Sources
In addition to the sources noted in this biography, the author also accessed Kiefer's player file from the National Baseball Hall of Fame, the online SABR Encyclopedia, the Encyclopedia of Minor League Baseball, Retrosheet.org, and Baseball-Reference.com.
---
Born
July 19, 1899 at West Leyden, NY (USA)
Died
July 5, 1975 at Utica, NY (USA)
If you can help us improve this player's biography, contact us.
http://bioproj.sabr.org/bp_ftp/images5/KieferJoe.jpg
600
800
admin
/wp-content/uploads/2020/02/sabr_logo.png
admin
2012-01-04 19:49:42
2012-01-04 19:49:42
Joe Kiefer