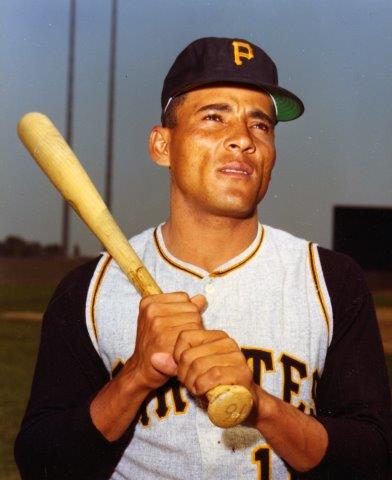 ---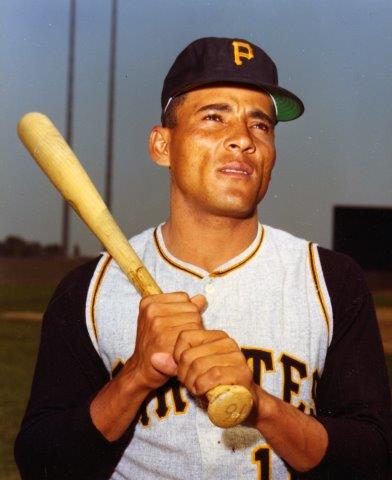 At the start of the eighth inning of Game Seven of the 1971 World Series, the Pittsburgh Pirates clung to a 1-0 lead over the Baltimore Orioles. With his second pitch of the inning, Baltimore starter Mike Cuellar delivered a fastball to the leadoff hitter, big Willie Stargell, who rapped a single to left field. The next batter was the Pirates' third baseman, 36-year-old José Pagán, who was hitting only .214 so far in the Series. On another 1-and-0 count from Cuellar, Pagán roped a double to drive in Stargell from first. Pagán's RBI pushed the score to 2-0.1 The Pirates won the World Series, and José Pagán had driven in the clinching run. For Pagán, this was a much more satisfying end to a World Series Game Seven than he'd endured a decade earlier, in 1962, when Bobby Richardson's snare of San Francisco Giants teammate Willie McCovey's liner locked up the championship for the New York Yankees. This time, finally, Pagán was a champion.
José Antonio Rodriguez Pagán was born on May 5, 1935, in Barceloneta, Puerto Rico, to Cruz and Tomasa (Rodriguez) Pagán.2 He had three brothers, Angel (not related to major-league outfielder Angel Pagán), Israel, and Luis. Cruz Pagán was a foreman on a sugar-cane plantation, but José was determined not to live the life of his father. In a 1962 Sporting News article, he told Jack McDonald (in authentically halting English), "But me no sugar-cane cutter. Me go to college. But one year only."3
Baseball reigned supreme in the pantheon of Puerto Rican athletics in the 1940s and 1950s, and Pagán displayed exceptional talent for the game as a young boy. A local baseball power-broker, Pedrin Zorrilla, signed him to the Santurce Sand Crabbers in 1955, after only one year of college. On the Santurce squad, he was scouted by Alejandro "Alex" Pompez, who then signed both the infielder and another prospect, Orlando Cepeda, to contracts with the New York Giants. Each player signed for a contingent salary of $500,4 with the stipulation that if either player failed in the minor leagues in the United States, the money would be forfeited.5
Pagán began his American career in the entirely new culture of the American South, with the El Dorado (Arkansas) Oilers of the Class-C Cotton States League. There the 20-year-old batted .273 in 97 games. The following winter he was Santurce's starting third baseman, playing for Herman Franks. Pagán's Puerto Rican career eventually yielded a lifetime .260 average, a mark underscored by his selection to several Caribbean All-Star teams.6
The Giants promoted Pagán to the Class-B Danville Leafs for 1956, and the young infielder displayed some power to go with his glove, smacking 30 doubles in 147 games. After another winter in Puerto Rico, Pagán was again promoted, this time to Springfield in the Eastern League. Pagán's two Springfield teams, in 1957 and 1958, produced 21 major leaguers, including future San Francisco teammates Jim Duffalo and Felipe Alou.7 Pagán played well at the higher level, batting .298 in 1958, and started the 1959 season in Triple-A Phoenix, one step away from the majors. He also took an important personal step when he married his wife, Delia, often familiarized with her first name of "Luz." The pairing lasted 53 years, until Pagán's death in 2011. They had two sons, José Antonio and José Ramon, and six grandchildren and four great-grandchildren.8
The 1959 season was a pivotal one in Pagán's professional life. On August 4, in the midst of a stellar season playing for Phoenix, and batting .314, Pagán was called up to the San Francisco Giants and made his major-league debut as a pinch-hitter against the Milwaukee Braves. The Giants had sent Felipe Alou back to Triple A to make room for Pagán, but the return on the team's investment was not immediately apparent. Pagán's debut was inauspicious, with his only at-bat resulting in a grounder to third off Warren Spahn, and the young infielder's play was equally unremarkable over his next 31 games. After the season, Pagán returned to the more familiar and comfortable environs of Puerto Rican winter ball.
In October 1959 Santurce traded Pagán and pitcher Julio Navarro to the Criollos de Caguas, a team that played in both Caguas and Guayama, in exchange for Juan Pizarro.9 The move allowed player-manager Vic Power to return from the left side of the infield to his more natural position at first base. While it did not require Pagán to physically move his residence, and while the change was neither good nor bad, it did change his identity among the Puerto Rican baseball community, as he no longer worked directly for Pedrin Zorrilla.
After the 1960 major-league season, another year that saw Pagán shuttle between Triple-A Tacoma and San Francisco, after being named to the Caribbean All-Star team at second base,10 the player finally stuck with the Giants for the 1961 season. New manager Alvin Dark named Pagán his starting shortstop, and the player rewarded his team with an above-average year both at the plate and in the field. While the Giants finished eight games behind the league champion Cincinnati Reds, Pagán clearly established himself as a part of the team for 1962.
The 1962 San Francisco Giants' season not only brought the World Series to Northern California, it also marked the unofficial transfer of the Dodgers-Giants rivalry to the West Coast, though the teams were now 400 miles apart. The Dodgers brought California its first World Series championship in 1959, defeating the Chicago White Sox and giving Southern California bragging rights over the North, but 1962 finally brought the old rivalry into sharp relief.
Pagán led the Giants by example that year, swinging his 37½-inch bat for a .259 average while playing in every Giants game, a total of 164 in the regular season and seven more in the World Series. After 162 games the Giants and the Dodgers had settled nothing, and closed out the year with 101 wins apiece. The ensuing three-game playoff was a classic of the genre, with the teams splitting the first two games at their home parks before Juan Marichal and Don Larsen combined to hold Los Angeles to four runs in eight innings of the final game. That effort set the stage for a furious four-run ninth inning rally by the Giants, with Pagán pushing across the final run as he got on base on an error by Larry Burright. The Giants won the game and the pennant, 6-4.
Pagán starred in the first five games of the World Series. The "silent anchor" of Alvin Dark's infield,11 he was batting .500 (7-for-14) through Game Five. Yankees manager Casey Stengel said of him, "That little guy is a tiger. He eats those frontline Yankee pitchers alive."12 A pregame collision with Ernie Bowman resulted in a sprained right wrist for the shortstop, though, and he went hitless in the final two games. The Yankees, victims of a walk-off home run by Pittsburgh's Bill Mazeroski in the 1960 Series, this time exercised the same pain on San Francisco. In the ninth inning of Game Seven, with the Yankees leading 1-0, and with the Giants' Matty Alou on third and Willie Mays on second with two outs, Willie McCovey blistered a shot that appeared destined for right-center field. New York second baseman Bobby Richardson moved to his left, put his glove up in desperation and snared the ball. Game and Series to the Yankees, and no title for the City by the Bay.
Pagán's next two years moved to the metronome of baseball. He wintered in the Puerto Rican League and returned to San Francisco for the summer season. With the Giants, his offense gradually eroded. His glove work remained at an elite level, but his batting average and power both deteriorated. On May 22, 1965, once Giants manager Herman Franks became sufficiently dissatisfied with Pagán's overall play, Pagán was traded to Pittsburgh for infielder Dick Schofield.
Pagán played the utility role well for the Pirates, and his fluency in the languages of Spanish and baseball made him extremely useful as the first large wave of Hispanic players began to arrive in the United States. In 1969, at the age of 34, Pagán enjoyed his best offensive year since 1962. In 108 games, he batted .285 and slugged at the highest rate in his career, .453. He led all pinch-hitters with a .442 average, although his team finished 12 games behind the New York Mets in the new National League East division. The 1972 season was the 37-year-old Pagán's last with the Pirates, and on October 24 the team released the aging infielder. He signed with Philadelphia, but his skills had finally deserted him. Pagán's final appearance came, fittingly, against the Giants on August 15, 1973, when he failed in a pinch-hitting assignment. The Phillies released him the next day.
In his 15-year career, the 5-foot-9, 160-pound right-handed batter posted a .250 batting average and clouted 52 home runs. He was later selected as the best shortstop of the 1960s decade for the Giants.13
In Puerto Rico, Pagán played until the winter of 1973-1974, after which he managed the Bayamon Cowboys for two seasons. He later managed the Arecibo Wolves and the Ponce Lions in Puerto Rico, coached for the Pirates from 1974 to 1978, and managed the Ogden A's of the Pacific Coast League in 1979 and 1980.
As his playing days had begun to draw down, Pagán evinced an increasing interest in managing. In 1971 he said that he liked to manage "quietly" from the bench during a game.14 Pagán's own manager at the time was Danny Murtaugh, and he thought the player had the qualities to make a good manager: "José has knowledge of the game. He can communicate with players and has a good personality."15
José Pagán never did get the call to manage in the majors, but that did not dampen his love for the game, and he was eventually named to both the Puerto Rico Sports Hall of Fame and the Caguas Sports Hall of Fame. He returned to Puerto Rico for the next two decades, and it was not until 1999 that Pagán moved with his wife and family to the mainland United States, settling in Sebring, Florida.
The later years were not especially kind to Pagán and his family. He developed Lewy body dementia, a vicious and progressive syndrome most often seen in older adults. It robs victims of the ability to think analytically, remember, or remain awake, and is also linked to vivid hallucinations.16 Pagán suffered all those symptoms, and visibly deteriorated over his last year. He died on June 7, 2011, at the age of 76.
Pagán was survived by Luz and his sons. José Ramon, the younger, recalled one of his last baseball memories of his father: "He always felt like a Giant. I watched the (2010) World Series with him last year and said, "This is for you, Dad." He was very proud of the Giants."17 José Pagán is buried at the Lakeview Memorial Gardens in Avon Park, Florida.
Last revised: January 4, 2023 (zp)
This biography is included in "Puerto Rico and Baseball: 60 Biographies" (SABR, 2017), edited by Bill Nowlin and Edwin Fernández.
Notes
1 Wayne Strumpfer, "October 17, 1971: Blass, Clemente Lead Pirates to Victory in World Series Game 7." https://sabr.org/gamesproj/game/october-17-1971-blass-clemente-lead-pirates-victory-world-series-game-7.
2legacy.com/obituaries/tbo/obituary.aspx?pid=151650882#sthash.gm8HQCz2.dpuf.
3 Jack McDonald, "Pint Sized Pagan Fitted for Giant-Sized Pay Boost," The Sporting News, October 27, 1962: 6.
4 Thomas E. Van Hyning, Puerto Rico's Winter League (Jefferson, North Carolina: McFarland & Co., 2004), 125.
5 McDonald.
6 Thomas E. Van Hyning, TheSanturce Crabbers: Sixty Seasons of Puerto Rican Winter League Baseball (Jefferson, North Carolina: McFarland & Co., 2008), 98.       
7 Garry Brown, "Before He Was a World Series Hero, Jose Pagan Played for Springfield," Springfield (Massachusetts) Republican, June 10, 2011.
8 John Shea, "Jose Pagan Dies, First S.F. World Series Shortstop," San Francisco Chronicle, June 8, 2011.
9The Sporting News, October 14, 1959.
10The Sporting News, February 24, 1960.
11Bob Stevens, "Little-guy Pagan King-sized Spoke in Giants' Wheel," The Sporting News, September 8, 1962.
12 McDonald.
13 https://legacy.com/obituaries/tbo/obituary.aspx?pid=151650882#sthash.gm8HQCz2.dpuf.
14 Charley Feeney, "Pagan Ready, Waiting for Pilot Call," The Sporting News, April 17, 1971.
15 Ibid.
16 mayoclinic.org.
17Shea.
Full Name
Jose Antonio Pagan Rodriguez
Born
May 5, 1935 at Barceloneta, (P.R.)
Died
June 7, 2011 at Sebring, FL (USA)
If you can help us improve this player's biography, contact us.
https://sabr.org/sites/default/files/PaganJose-8494-89_HS_NBL%20%281%29.jpg
600
800
admin
/wp-content/uploads/2020/02/sabr_logo.png
admin
2012-01-04 20:37:56
2023-01-04 08:30:00
Jose Pagan