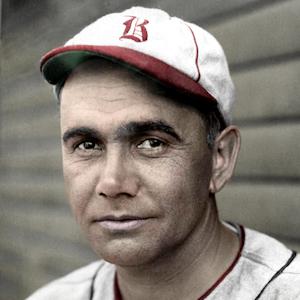 ---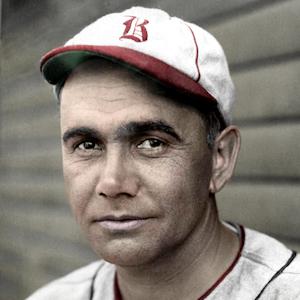 Look up Leo Mangum's pitching record and you'll find he won 11 games and lost 10 in 85 major-league appearances between 1924 and 1935. But those numbers represent merely the tip of the iceberg.
Mangum spent 19 years in baseball and came within an eyelash of pitching two no-hit games in a season. Those who analyzed the 6-foot-1, 187-pound right-hander's repertoire saw a fastball "that came over like a cannonball,"1 a "wonderful change of pace"2 and his signature pitch, an "out of this world" curve,3 all delivered side-arm. Bill McKechnie, who managed Mangum through most of his major-league time, praised his knowledge of opposing batters.4 Yet he never achieved big-league success.
Leo spent most of his time in the minor leagues, where he pitched nearly 3,500 innings and won 210 games. Ultimately the fairest assessment of Mangum, offered late in his career apparently without malice, was that he was "a great minor-league pitcher."5
Leo Allan Mangum was born on May 24, 1896, in Durham, North Carolina, one of four children of Fendel S. and Emma Cagle Mangum. Fendel Mangum, a carpenter and building contractor, retired in his 50s because of ill health,6 which might partly explain the recollection by Leo's wife that her husband "came from a very poor family and had very little education."7
The 1940 census shows Mangum as having completed the eighth grade, but on a questionnaire he filled out for baseball historian Lee Allen, Mangum said his education ended with the seventh grade. Still, he played football and baseball at Durham High School.8 He started in baseball as an outfielder, switching to pitcher after learning he could make $2 a game pitching for semipro teams.9 Between baseball seasons, he gained a reputation as a basketball player. He captained a Durham YMCA team that claimed the championship of North Carolina and South Carolina.10 Billy Carmichael, who played basketball at the University of North Carolina around the time Leo was launching his baseball career, called Mangum the greatest basketball player he ever saw.11
Mangum played amateur or semipro baseball around Durham for several years before getting his big break. His discovery is credited to George "Possum" Whitted, a major leaguer who was also from Durham. Whitted, then a member of the Pittsburgh Pirates, signed Mangum to a contract on February 25, 1920, and took him to spring training. One overenthusiastic newspaper account, noting Mangum's credentials as both pitcher and outfielder, headlined the signing of a new Babe Ruth for the Pirates.12
Mangum made the team out of spring training, but after not getting into a game for two weeks, he was farmed out to Albany in the Class A Eastern League. On May 3, 1920, Mangum made his professional debut, and what a debut it was. Striking out four and walking two, he rolled up a 10-0 victory over the Pittsfield Hillies, and didn't allow a hit. Mangum faced only 29 batters; the nearest Pittsfield came to scoring was stranding a runner on second base in the first inning.13
It wasn't always that easy. After his record slid to 8-11, Mangum was demoted to Portsmouth in the Class B Virginia League. All he did there was come within two outs of completing another no-hitter. The date was September 7 and the score was 4-0. Mangum "uncorked all kinds of stuff"14 against the Norfolk Tars, but after Norfolk loaded the bases on two walks and an error with one out in the seventh inning, Portsmouth's manager decided to make a change. Relief pitcher William McGloughlin induced Heinie Wagner to ground into an inning-ending double play, after which the game was called on account of darkness.
A sportswriter who encountered Mangum that year described him as "a pleasant-faced lad with the quaint southern drawl."15 Mangum broke into pro ball three weeks before his 24th birthday, not an unusually young age. Yet an aura of youth clung to him throughout his career. Even in his 30s Mangum turned up on the sports pages as a "lanky youth,"16 "a youngster,"17 or "young Leo Mangum."18
A little sleuthing quickly turns up the source of this fountain of seeming youth. When Mangum signed his first contract, he lopped four years off his age. His "baseball age" followed him to the end of his playing days. As late as 1933, as Mangum neared his 37th birthday, Who's Who in Major League Baseball was still printing his adjusted birth date and insisting that despite his lengthy record, "he still is no tottering veteran."19
The Pirates optioned Mangum to Wichita Falls in the Texas League at the start of the 1921 season, but he pitched there only once before being shipped to St. Joseph in the Western League. Used as an outfielder when not on the mound, Mangum was listed atop the league's batting statistics in mid-June with a .448 average.20 Though his supposed "Ruthian" qualities were rarely displayed so dramatically thereafter, he hit .344 in 41 games with St. Joe and remained a respectable hitter throughout his career.21
With St. Joe, Mangum went 12-11 for a fifth-place club. In August he was promoted to Minneapolis. Getting his first taste of competition in Double A, then the top level of baseball's minor leagues, he went 8-1.
The 1921 season marked the beginning of a three-year period when Mangum shuttled back and forth between St. Joseph and Minneapolis. That changed in 1924. Mangum ran off eight straight early-season wins for Minneapolis and established himself as one of the top pitchers in the American Association. On July 6 he was traded to the Chicago White Sox with catcher Johnny Grabowski in exchange for multiple players22 and what the Chicago Tribune termed "a goodly chunk of coin."23
Mangum joined the White Sox in New York on July 11. Manager Johnny Evers pressed the newcomer into service that same afternoon against the Yankees. It wasn't long before the rookie pitcher who had once been compared to Babe Ruth came face to face with the genuine article.
In the first inning he walked leadoff man Whitey Witt and retired Joe Dugan on a fly ball. That brought up Ruth. On his first swing, Ruth drove the pitch down the right-field line and into the stands, only to have it declared a foul ball. The Bambino "stormed a bit" about the call,24 then deposited Mangum's next offering beyond the wall in right-center field. Mangum gave up another run in the second inning and three more in the third, when Ruth's leadoff single was followed by Wally Pipp's home run. Mangum was pulled after three innings.
Mangum encountered Ruth and Company again 2½ weeks later. This time he managed to keep the Babe in the ballpark, but that was about all: Witt doubled, Dugan singled, Ruth doubled, and Bob Meusel singled. Mangum still hadn't gotten three outs when the top of the order came around again. Both Witt and Dugan rapped their second hits of the inning and with Ruth looming once more, Mangum's day was over. His ledger was blotted after Ruth homered off reliever Mike Cvengros. Leo had faced 11 batters, retired only two, surrendered eight hits and a walk, and was charged with nine runs.
Counting both games, he had faced Babe Ruth three times and given up a home run, a single, and a double. Mangum would never face baseball's greatest slugger again.
Mangum made three more starts but still failed to win. In September he was relegated to the bullpen, and from then on his place in baseball was pretty much fixed. As far as the major leagues were concerned he was, in the words of sportswriter Burt Whitman, "regarded merely as a man to finish up badly scrambled games."25
With barely a week left on the schedule Mangum was 0-4 with a 7.40 earned-run average. On September 21 he worked a scoreless ninth inning in a 4-1 loss to the Philadelphia Athletics in the first game of a doubleheader. Called upon again in the sixth inning of the second game with the score tied 5-5, he tossed two more scoreless innings and benefited from a windfall as Chicago scored seven more runs. When the game was called because of rain, Leo Mangum had his first major-league victory.
The day Mangum joined the White Sox, they were 38-38 and tied for fourth place. After that they won 28 and lost 49. After the season, Evers was let out and the manager's job was handed to the team's second baseman, Eddie Collins.
Six weeks into the 1925 campaign, Mangum had gotten into just seven games and pitched just 15 innings. Mainly he was earning his paycheck by pitching batting practice. As he related the story 40 years later, he grew tired of how he was being used – or rather not used – by Collins, and one day during batting practice he aimed a fastball at the button on top of his manager's cap.
The tale Mangum told26 is shot through with inconsistencies. But the fact that he told it at all is evidence that he didn't have the warmest regard for Eddie Collins, and that he prided himself on having something of a rebellious streak. Whether as a result of the batting practice incident – if indeed any such incident ever took place – or the result of being tagged for 15 hits and 11 runs in his last 4⅓ innings, Mangum was soon back in the minor leagues.
Despite his ups and (mostly) downs on the field, Mangum's personal life proceeded happily. In 1925 he married Winifred Scheid, the 22-year-old daughter of a plumbing and heating contractor in Lima, Ohio. Unlike her husband, Mrs. Mangum was well educated, a college graduate and onetime schoolteacher.
In 1926 the White Sox sent Mangum 2,000 miles from Lima to pitch for the Portland Beavers. The season wasn't one of Mangum's best, but it was noteworthy in several ways. The Pacific Coast League played an extraordinarily long schedule. In 1926 Portland achieved a rare double century. The Beavers won 100 games and lost 101. Mangum was their most representative pitcher. He won 19 and lost 20, and worked by far the most games (53) and innings (328) of his career. He also notched a career high in strikeouts, 106.
After the season the White Sox traded Mangum and pitcher Sloppy Thurston to the Washington Senators for Roger Peckinpaugh. Leo went to spring training with the Senators but two weeks before the season started, he was sold to the Buffalo Bisons of the International League.
If a player had to be in the minor leagues in 1927, Buffalo wasn't the worst place to be. The Bisons won 112 games while losing just 56, winning the pennant by 10 games. They were an offensive juggernaut, compiling a team batting average of .318. Even Mangum batted .289. He also was the ace of the pitching staff. His 21-7 record was the best of his career. He pitched five shutouts and compiled a 3.33 ERA. His .750 winning percentage was the best among the league's full-time starters.
The banner season in Buffalo earned Mangum a return to the major leagues. Purchased by the New York Giants, he sat out the opening game and eight more – interspersed with nine rainouts – and still about all anybody in New York knew about him was that he played the banjo. This fact had been unearthed and duly reported by the New York Times.27 This hobby gave rise to a nickname: The pitcher, often called Blackie because of his dark hair and complexion,28 was also sometimes referred to as Banjo Mangum.29 (Mangum also played guitar and ukulele, and sang in what was described as a "more or less harmonious tenor."30)
The chance to show what he could do finally came on April 29 against the Boston Braves. He struggled into the fourth inning, surrendering six hits, five walks, and five earned runs before being pulled from the game.
Mangum returned to Buffalo and was still a Bison when the Lima News announced the birth of Leo Allan Mangum Jr., who would be called Al. He was born on March 28, 1930, while his father was pitching a preseason game in Florida.31
Mangum was traded to the Newark Bears in July. He went 14-9 for them in 1931. But by season's end, though it was still a secret to most people in baseball, Mangum was 35 years old; he might have thought he would never get another shot at the big leagues.
In fact, most of his major league career – and his greatest day in baseball – still lay ahead.
The journey back began on September 30, 1931, when Mangum was drafted by the Boston Braves. Initially, though, it was the same old story in 1932. He hung around for two months, pitched just 10⅓ innings, and on June 9 he was optioned to Montreal in the International League.32
With the Royals, Mangum went 10-7 with a 3.51 ERA, earning another invitation to spring training with Boston in 1933. He secured his roster spot with seven scoreless innings in an exhibition against Newark, now a Yankees farm team with a lineup stacked with future Yankees.
Once the season started, Mangum hurled eight strong innings and beat the Giants 7-3. He went the full nine in his second start but lost 4-0 as the Braves managed only one hit off Cincinnati's Si Johnson.
After that, Mangum didn't get another start until June 27, against the St. Louis Cardinals. At the time the Cards were in second place, three games behind the Giants, and they had scored more runs than any other team in the league.33
Mangum locked up in a pitchers' duel with Bill "Lefty" Walker. Mangum scattered six hits – depending on which writer you believe, as many as "five of the six … were on the scratchy order"34 – and walked none. He wiggled out of a jam after St. Louis got men to second and third with one out in the top of the fifth inning. The Braves nicked Walker for only three hits but took the lead in the bottom of the fifth when Hal Lee reached on an error, went to third on Al Spohrer's single, and scored on an infield out.
The climactic moment came when Rogers Hornsby came out to lead off the eighth inning, batting for Walker. At 37, the Rajah was past his prime but he could still hit. When he stepped into the batter's box, Hornsby was working on a string of five consecutive pinch hits. Mangum got him on a pop foul to first base.
The 1-0 score stood and Mangum had his lone major-league shutout. Paul H. Shannon of the Boston Post hailed "one of the finest games of the season."35 The Boston Herald called Mangum "brilliant."36 Manager Bill McKechnie said the performance showed that "when Mangum has his control, he's tough on any ballclub."
On the other hand, the skipper added, "When he's a mite off … it's just as well that Leo take the rest of the afternoon off and practice on his banjo."37
McKechnie made one other interesting remark after the shutout. "It looks to me," he said, "as if I have [found] another starting pitcher."38
That plan lasted less than a week. Five days after the St. Louis triumph, the Cincinnati Reds knocked Mangum out in the sixth inning. He got another crack at the Cardinals on July 22 but lasted less than three innings. After that, he would start only three more games in the major leagues.
Still, 1933 was Mangum's best season in the majors. In 25 games, he started five and completed two. He posted a 4-3 record and a 3.32 ERA. Again consigned to the bullpen, he pitched only 8⅔ innings in the final month of the season.
The 1934 season brought more of the same. Mangum pitched more games (29) and innings (94⅓) than ever before in the major leagues. He even netted a career-high five wins. But his wins were mostly high-scoring affairs in which Leo was barely good enough. His ERA ballooned to 5.72.
So when Mangum rejected the club's initial contract offer for 1935 and declined to report for spring training, Bill McKechnie grew uncharacteristically testy. Questioned about Mangum's holdout, McKechnie scoffed, "Why worry about a pitcher who hasn't turned in six complete games in two years?"39
Mangum got the message. Within days he was in Florida working out with his teammates. But he pitched just three times in the first month of the season, the last time in a 14-7 hammering by the Chicago Cubs on May 11. Four days later Leo was sold to Montreal. McKechnie denied that Mangum's demotion had anything to do with his holdout.40 Mangum wasn't convinced and rankled for years over what he perceived as McKechnie's refusal to give him a straight answer as to why he was sent down.41
After that Mangum was no longer a consistent winner even in the minors. But he still had some milestones to check off. He pitched an effective relief stint for the Syracuse Chiefs on his (actual) 40th birthday. A few weeks later, he secured his 100th International League victory. It came on his seventh try, after nearly two months stuck on 99.42 A year later, on June 9, 1937, he permitted five hits in seven innings as Syracuse beat Jersey City 5-1 – his 200th win in the minor leagues.
That was Mangum's last hurrah. He retired in 1938 after brief trials with three clubs in Class A and Class B, having won 210 minor-league games and lost 194. Before the season ended he opened L&L Bowling Alleys in Lima. In time the Lima News pronounced him the "granddad of bowling" in the city.43
Mangum remained in baseball for a time as pitching coach for Lima's team in the Class D Ohio State League. The bowling alley closed in 1969 and Mangum died of a stroke on July 9, 1974, two days short of the 50th anniversary of his major-league debut. The obituaries, finally, got his age right.
Leo Mangum never made more than $5,000 a year playing ball.44 He dealt with more than his share of frustration. In the end, he saw his career in perspective and accepted it.
"I was shipped back to the minors so much I was always two days ahead of my trunk," he said. "… The train conductors and I became very familiar."45
Notes
Born
May 24, 1896 at Durham, NC (USA)
Died
July 9, 1974 at Lima, OH (USA)
If you can help us improve this player's biography, contact us.
http://sabr.org/sites/default/files/Mangum-Banjo.jpg
600
800
admin
/wp-content/uploads/2020/02/sabr_logo.png
admin
2017-02-21 13:16:21
2017-02-21 13:16:21
Leo Mangum