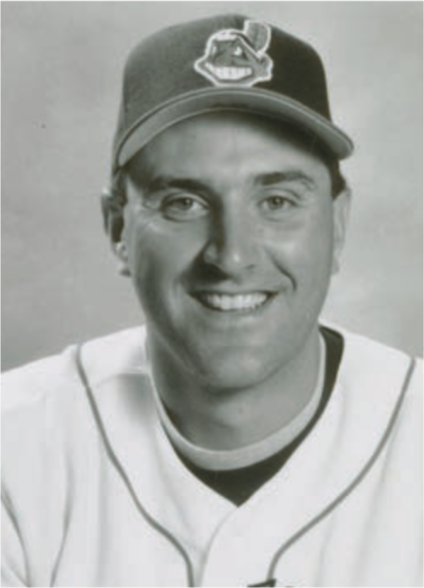 ---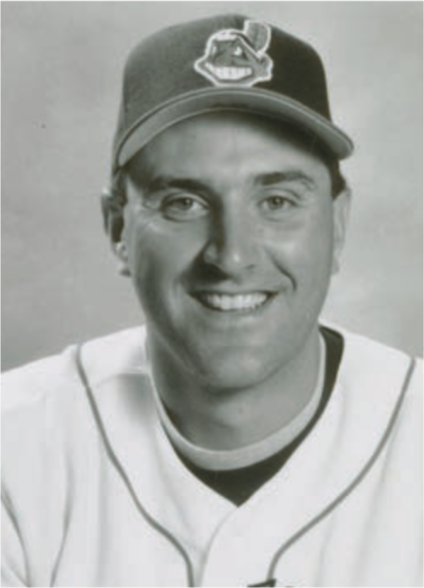 When Elvis Presley died, Mark Clark didn't cry. He cried when Bake McBride was traded. "Can you believe that? Elvis meant absolutely nothing to Mark?" his mother, Marjorie Clark, said. "He didn't cry for Elvis, but he cried for Bake."1 When the king of rock 'n' roll died in August of 1977, the 9-year-old Clark exhibited no sign of distress. But earlier that summer the Clark family made one of their two-hour drives to St. Louis's Busch Stadium. Young Clark's enthusiasm for seeing the Cardinals turned to despair when he realized McBride, a Cardinals outfielder and his hero, had been traded to Philadelphia. "I cried the whole way home," Clark recalled.2 This must truly be the only time in history Elvis and Bake McBride were ever mentioned together. But in Mark Clark's mind, McBride was king, and the Cardinals were his team. And Bake McBride had left the building.
The sobbing boy recovered, however, and one day came to wear the Cardinals uniform of his boyhood heroes. Mark Clark came from a small, cramped home with a wood stove in rural Illinois, where he loved to hunt and fish. He became a 6-foot-5, 225-pound man who pitched in big games before big crowds over a 10-year major-league career. When his career was over, he had made a lot of money and memories, and then returned home to hunt, fish, and enjoy living in the country all over again.
Mark Willard Clark was born on May 12, 1968 in Bath, Illinois,3 to Willard and Marjorie (Lindsay) Clark, who also had four older daughters. "I'm the puppy of the family," Mark said.4 Bath is a village in west central Illinois located between Peoria and Springfield, where baseball loyalties are split between the Cardinals and Cubs. Willard Clark, whose belly earned him the nickname "Pot," worked for the Illinois Department of Transportation, and was also a commercial fisherman. The family owned a fish market until the Illinois River became too polluted. Marjorie worked for the state Department of Public Health.5
Willard started teaching baseball to young Mark very early on. "He and I broke all the windows out in the back porch when he was 5 years old," Willard recalled.6 When Marjorie and Willard watched Mark catch and pitch in Little League, they were confident he would be a major leaguer someday. "Unlike some of the other boys, his little mind was in the game, and he just knew ahead of time what plays had to be made," she said.7 They took Mark to several Cardinals games each year, where he collected batting-practice balls to use in sandlot games on a dusty field in Bath.
Clark attended Balyki High School in Bath, which had a student body of 125. He was a standout athlete in basketball (averaging 24.2 points per game in 1985),8 golf (he had a hole-in-one),9 tennis,10 and baseball. (Clark was on the all-county and all-conference baseball teams.11) He was dominant in baseball, but no scouts came around to see him pitch. During his high-school years Clark was a "pusher" during duck-hunting season, the "person who leads well-to-do hunters to their blinds by pushing a small boat through shallow waters with a long pole or oar." His father had done the same job for 40 years.12
After high school, Clark attended MacMurray College in Jacksonville, Illinois. He struggled academically, but caught the eye of his baseball coach, Randy Martz, who had pitched in 68 games in the majors with the Chicago Cubs and Chicago White Sox. Martz taught him the two-seam fastball and the pitch that would bring Clark his success, the forkball. He helped Clark through his freshman and sophomore years and saw his baseball potential. Martz encouraged Clark to transfer to Lincoln Land Community College in Springfield, Illinois, to receive more exposure. In the spring of 1988 Clark pitched 10 complete games for the Lincoln Land Loggers, winning nine, with 78 strikeouts in 82 innings pitched.13 Scouts were now watching, and Clark was picked by the Cardinals in the ninth round of the 1988 amateur draft.
The Cardinals assigned Clark to the Hamilton (Ontario) Redbirds of the short-season New York-Pennsylvania League. On June 17 he pitched five innings of shutout ball for a win against the Saint Catherines Blue Jays, allowing three hits and one earned run,14 then ended the season with a 6-7 record and a 3.05 earned-run average in 15 starts.
Clark spent the 1989 season with Savannah of the Class A South Atlantic League. He finished with 14 wins and a 2.44 ERA in 27 games started. On August 12 he shut out the Greensboro Hornets, 4-0, for his second straight shutout, with his forkball producing 15 groundouts. "I used the forkball for my strikeout pitch," Clark said. "By keeping the ball low, I let them make their own outs."15 Clark flirted with a no-hitter in a seven-inning shutout against the Augusta Pirates on August 23.16
In 1990 Clark started 10 games and compiled a 3-2 record with a 3.05 ERA for St. Petersburg of the Class A Florida State League. Promoted in midseason to Double-A Arkansas (Texas League), Clark struggled with a 0-6 record and 5.57 ERA early on,17 but came back to finish the season 5-11, 3.82.
Clark went to spring training with the Cardinals in 1991 but was hindered by a broken ankle suffered in an offseason automobile accident.18 Beginning the season in Arkansas, he was 5-5 with a 4.00 ERA in 15 starts. In late July he was promoted to Triple-A Louisville (American Association), where he was 3-2 with a 2.98 ERA. On September 5 Clark was called up to the Cardinals. He entered his first major-league game on September 6 at San Diego, with the Cardinals trailing 5-0. He struck out Jim Vatcher, the first batter he faced, but gave up a solo home run to Thomas Howard.
On September 13, Clark made his first major-league start as an emergency replacement for Bryn Smith. He finished with a no-decision, giving up five hits and two earned runs in 6⅔ innings against the New York Mets. On September 30 Cardinals pitcher Jose DeLeon was hit with a line drive and had to leave the game in the first inning against the Expos. Clark provided emergency relief, pitched 5⅓ scoreless innings, and picked up his first major-league win. "It's a good feeling to get my first win, especially since we clinched second place with it," Clark said.19
Clark began the 1992 season back in Louisville. He lost his first four decisions, but after pitching coach Mark Riggins adjusted his leg kick, Clark threw three consecutive shutouts.20 On June 1 he was recalled to St. Louis and remained with the club through the end of the season. He had some tough luck, starting 0-3, but "skunked" the Padres in San Diego on July 6 for his first win of the season. The game was delayed by four minutes as a skunk ran around the field. As players and umpires tried to shoo it away, it ran around the outfield and disappeared behind the wall in the Padres bullpen. "They said our bullpen stinks," San Diego reliever Larry Andersen remarked.21
Clark had a stretch of 17 scoreless innings in July but struggled in August and fell to 2-7 overall. He told The Sporting News, "Things aren't going my way right now. But they will. I'm not losing my confidence or anything. … The record doesn't prove the way I've been pitching."22 Clark went 0-3 in September with a 7.36 ERA and finished the season 3-10 with a 4.45 ERA. After the season he married high-school sweetheart Amy Beams, whom he had dated for nine years.23
Clark was considered a long shot to make the Cardinals staff in 1993.24 Tragedy brought him new opportunity. A boating accident during spring training claimed the lives of Cleveland relief pitchers Steve Olin and Tim Crews and severely injured starting pitcher Bob Ojeda. Besides dealing with grief over the tragedy, the Indians faced a desperate need for pitching. They acquired Clark from St. Louis along with minor-league infielder Juan Andujar for outfielder Mark Whiten on March 31. "If not for the events of last week, we wouldn't have made the trade. … But we're so thin (pitching-wise) that if we get a hang-nail we're in trouble," Cleveland general manager John Hart said.25 "We knew we needed a starter and he's the kind of pitcher we wanted."26
"It's a shock," Clark said of the trade and the reality of leaving the team of his boyhood dreams. "But it benefits me. I'm going to go over there and get an opportunity to be in the big leagues."27
"The Indians yesterday traded a big outfielder who has trouble hitting the ball for a big pitcher who has trouble throwing the ball," wrote Paul Hoynes of the Cleveland Plain Dealer.28 Clark won a shaky first start in Toronto on April 11, allowing five earned runs in six innings. "I cringed every time somebody hit a ball in the air," a bewildered Clark said.29 After his first three starts, his ERA was 7.71, earning him a demotion to the bullpen. He struggled in relief as well, and by the end of May, his ERA was 6.42. On June 1 Clark was sent to Triple-A Charlotte (International League).
Clark pitched well in two starts in Charlotte and was recalled when the Indians released Mike Bielecki.30 He pitched six shutout innings for a victory over Baltimore on June 19 and wore number 54 on the night the Indians wore their retro 1954 uniforms in a "turn back the clock game."31 "When they sent me down, they told me I was going down to start. It was like a light went on. My confidence is a lot higher because I'm starting," Clark said.32
On July 16 Clark left the game against the Angels with a torn muscle in his right armpit and back that landed him on the disabled list for 53 days. While sidelined, Clark returned to the full hands-over-the-head delivery he had used earlier in his career until the Cardinals changed his mechanics. He returned on September 9 and looked like a brand-new pitcher. He pitched eight shutout innings in a win at Texas on September 14, took a no-hitter into the seventh inning in a win at Detroit on September 19, and pitched a complete-game victory against Milwaukee on September 25. He finished 3-0 with a 1.15 ERA in September. "Ever since I changed my windup, all my pitches seem easier to throw," Clark told The Sporting News.33
Clark signed a two-year contract with the Indians in March 1994. He won his first start, at Anaheim, and in May, he threw three complete-game victories, including a shutout over Detroit. Cleveland manager Mike Hargrove said of the sinkerball pitcher, "You can tell if he's pitching well by the number of groundballs he gets."34 Clark's final three May starts produced 50 groundball outs to 26 fly-ball outs. He won three straight in June, and was 8-1 on June 13. Clark rose to 11-3, but his season came to a dismal end on July 20 when a line drive hit by Gary Redus of Texas broke his wrist. The players strike ended the season in August.
The historic 1995 season for the Indians was a disappointment for Clark as he never seemed to get on track. The lingering strike in early 1995 affected his rhythm and training. He gave up nine earned runs in 1⅓ innings in his first start, on April 28. In his last three starts in May, he gave up 14 earned runs in 12 innings, and was demoted to Triple-A Buffalo on the 28th. "The muscles in my hand and forearm may not be as strong as they were in the past," he said, "and that may be why my sinker is not as effective as it's been, but I can't use that as an excuse."35
Clark went 4-0 with a 3.57 ERA in five starts in Buffalo. When Orel Hershiser went on the disabled list, Clark was recalled on June 27.36 He seemed rejuvenated, beating Kansas City with one earned run in eight innings. "It seemed the further I went into the game, I felt better and better," he said.37 Clark went 3-1 with a 3.30 ERA in his first five starts after coming off the DL. Cleveland entered the playoffs for the first time since 1954, but Clark was left off the playoff roster.
After the season Clark signed a one-year contract for $900,000,38 but on March 31, 1996, he was traded to the New York Mets for pitcher Reid Cornelius and outfielder Ryan Thompson. "There were times this spring that I felt the Indians didn't want me around," Clark complained. "Then there were times when I felt they did want me. But if they don't want me to pitch for them, I don't want to pitch for them. I'm glad I'm going someplace where I am wanted."39
The Mets were in desperate need of pitching, with injuries to three starting pitchers. "I'm happy about the deal," Clark said. "This is kind of a confidence builder. It's a good young team and I want to be a part of it."40 Clark was a victim of poor run support early on but got his first Mets victory April 25 over St. Louis. "My confidence level went major high," he said after the game.41 Clark went 4-1 with a 2.34 ERA during June and was becoming the Mets' most consistent pitcher. "I'm in a groove where I know when I throw a pitch, that it's going to go where I want it to go," Clark said.42
Meanwhile, Cleveland's pitching staff struggled, and Indians fans complained about the team giving up on Clark. "I'm loving it," Clark said unabashedly. "It makes me feel good. I eat it up. … The way they treated me in spring training, the way they shoved me around, I knew it was time to get out."43 Clark won six games without a loss from June 8 to July 16. He finished the season 14-11 with a 3.43 ERA for a Mets team that finished 71-91.
Clark pitched well to start the 1997 season, and then threw back-to-back seven- and eight-inning shutout performances in May. In a June 14 win, Clark was a one-man show, holding the Red Sox hitless through seven innings and hitting a home run off knuckleballer Tim Wakefield. Clark had been hitless in 45 at-bats, which prompted his Mets teammates to place wagers on when he would finally get a hit.44 But his ERA ballooned to 5.28 in five starts in July, and he was traded to the Chicago Cubs on August 8 with outfielder Lance Johnson and shortstop Manny Alexander for relievers Turk Wendell and Mel Rojas and outfielder Brian McRae.45 Clark went from the Mets, a playoff contender, to the last-place Cubs. "It's nice to know that I've come to a team that wants me," he said,46 but was snappish on another occasion, growling, "I didn't mind playing in New York, but living there was another story. There's just so much traffic. It can be a headache. And people are kind of rude out there at times."47
Clark pitched well for the Cubs in the final two months of the season. He had three straight victories with two complete games to start September. He was 6-1 with the Cubs with a strong 2.86 ERA, and ended up with 14 wins (14-8) for the second straight season.
Clark was rewarded with a one-year contract in 1998 for $5 million.48 "The last couple of years I've come into my own," he commented. "I learned a lot (in Cleveland) from Dennis Martinez and Orel Hershiser – they taught me a lot of how to pitch. I had a pretty good two years in New York. I'm not going to change a thing."49 He was a victor on opening night in Florida, striking out 11, and then threw eight innings in a victory over the Expos on April 6. But Clark then lost six of seven starts, and at the end of May was 3-6 with a 5.32 ERA. His troubles continued, and at the end of August he was 7-13 with a 5.04 ERA.
Yet Clark shined at the right moment. With the Cubs, Mets, and San Francisco Giants in a dogfight for a wild-card playoff spot, Clark won two important September starts. He struck out 10 Pirates batters in a win on September 9. His next performance bailed out the Cubs, who were reeling from five losses in six games. He defeated Houston in a must-win game on September 26, keeping the Cubs tied with the Giants and one game ahead of the Mets in the wild-card standings. "That was the biggest game of my career," Clark said several months later. "I knew I had to win that game. I had to give us a shot to win it. For me to go pitch the way I did, to keep us in the ballgame, it was a pretty big thrill for me. Knowing the way it all turned out, that if we hadn't won it we wouldn't have been in the playoffs, it is a good feeling."50
The Cubs and Giants finished tied for the wild card and had a one-game playoff in Chicago, which the Cubs won 5-3. They faced the Braves in the Division Series. Clark was the Game One starter in Atlanta against John Smoltz and allowed four runs (two earned) in six-plus innings as the Braves won, 7-1, and proceeded to sweep the Cubs. This was Clark's only postseason appearance. He finished the season 9-14 with a 4.84 ERA.
Clark became a free agent and signed a two-year deal for $9.3 million with the pitching-poor Texas Rangers, his fifth team in 10 years.51 But his best days were behind him. His ERA at the end of April was 7.96. In four starts in June, Clark went 0-4 with an 18.24 ERA, not surviving five innings in any start. "This is by far the toughest stretch I've ever gone through," he said. "It just comes down to the simple fact that I'm not making pitches. When I need to get my sinker down, I can't, and I've never had that problem."52 Clark was placed on the disabled list, and his 1999 season was over with a 3-7 record and 8.60 ERA.
Clark's struggles continued in 2000, and he found himself demoted to the bullpen, which his agent Barry Meister called "short-sighted and stupid."53 Rangers owner Tom Hicks replied that Clark's signing was a "mistake."54 Clark was not used from June 17 to 30 and on July 1, in what was his final major-league appearance, he lost to Seattle. His record fell to 3-5 with a 7.98 ERA. Clark made clear what his hopes were: "To get the hell out of here. What good is it being here? I'm not doing the club any good sitting out there in the bullpen and not pitching, and I'm not doing myself any good career-wise. Since I'm a mistake, I don't see any reason to be here. … If that's the way they feel about me, then let me go. … There have been nine clubs asking about me. What does that tell you?"55
Clark got his wish the next day, as the Rangers released him.56 No club signed him, and Clark finished his career 74-71 with a 4.61 ERA. He ranked first three times as the best fielding pitcher of his league. However, as a hitter, his 14 hits in 242 at-bats gave him a .058 batting average, and Bill James rated him the "Worst-Hitting Pitcher" of the 1990s.57
Clark retired and went home to Illinois countryside, settling in the town of Kilbourne, down the road from his hometown of Bath. It was a far contrast from his baseball days, as there "is serenity as well as security, where everybody knows who he is and always has known," wrote Liz Robbins of the Cleveland Plain Dealer.58 Clark followed in the footsteps of his father and grandfather in being a local hunting guide. "I grew up right on the water, and I love to hunt. … Really nobody bothers you. … You don't have to worry about running a stop sign in the country or four-lane highways with a ton of traffic. It's kind of like your own little place."59
Clark and his wife, Amy, had a son, Brandon, and a daughter, Allyson. In the September 2012 issue of American Sports Outdoors, Clark and Brandon were featured on the cover "getting gear lined up for early teal season. …" An article in the issue described Clark's retirement as a busy one as "he maintains a gun club near Crane Lake Hunting Preserve called Club 54 and spends most of his time there with his cronies working and preparing it for the upcoming duck season."60
After the hectic pace of his baseball career, Clark said, he was more than content to be back home in Illinois. "Do I get bored?" he said. "Heck no. Never."61
This biography was published in "1995 Cleveland Indians: The Sleeping Giant Awakes" (SABR, 2019), edited by Joseph Wancho.
Sources
In addition to the sources cited in the text, the author gathered information from Mark Clark's player file at the National Baseball Hall of Fame, Cooperstown, New York.
Notes
1 Mike Eisenbath, "Fan-Tastic Experience for Clark. Cardinals Diehard Now on Cards Staff," St. Louis Post-Dispatch, September 27, 1991: 1D.
2 Ibid.
3 Population was 333 at the 2010 census. factfinder.census.gov/faces/nav/jsf/pages/community_facts.xhtml.
4 Liz Robbins, "Change of Pace: Mark Clark's Hometown Is Just What He Needs When It's Time to Get Away," Cleveland Plain Dealer, August 20, 1995: 1D.
5 Robbins.
6 Ibid.
7 Ibid.
8 Rockford (Illinois) Register Star, December 25, 1985: 2C.
9 Rockford Register Star, May 19, 1985: 2D.
10 Rockford (Illinois) Register Star, August 13, 1983: 2D.
11 Robbins.
12 Michael Bamberger, "Lucky Stiff Retired Big League Pitcher Mark Clark Was No Star, But He Got Paid Like One. And Now He's Living the Good Life – With all the Toys to Prove it," Sports Illustrated, May 17, 2004. Retrieved January 4, 2015. si.com/vault/2004/05/17/370175/lucky-stiff-retired-big-leagu
13 Lincoln Land Community College Loggers 2014 Media Guide. lincolnlandloggers.com/custompages/Baseball%20booklet%202014.pdf?path=baseball Accessed December 7, 2014.
14 Mark Zwolinski, "Baby Blue Jays Lose Home Opener," Toronto Star, June 18, 1988: B8.
15 Tom Northington, "Savannah's Mark Clark Shuts Down Greensboro," Greensboro (North Carolina) News and Record, August 13, 1989: 15.
16 Donald Heath, "Pirates' Bats Silenced Again," Augusta (Georgia) Chronicle, August 24, 1989: 2.
17 Mike Eisenbath, "Overflow San Antonio Crowd Right in the Middle of the Action," St. Louis Post-Dispatch, July 7, 1990: 5C.
18 Eisenbath, "Fan-Tastic Experience for Clark."
19 "Cards Rout Expos to Lock Up Second," The Gazette (Montreal), October 1, 1991: B7.
20 Dan O'Neil, "4-Game Winning Streak Earns Clark a Promotion," St. Louis Post-Dispatch, June 1, 1992: 7C.
21 Rick Hummel, "Cardinals Skunk Padres: Rookie Clark Shuts Out San Diego 4-0 in 1st Win," St. Louis Post-Dispatch, July 8, 1992.
22 Rick Hummel, "Clearing the Bases," The Sporting News, August 31, 1992: 22.
23 Robbins.
24 Dan O'Neill, "Joining Cleveland Gives Clark a Shot at Starting Rotation," St. Louis Post-Dispatch, April 1, 1993: 4D.
25 Dan O'Neill, "Cards Get Whiten From Cleveland: Trade Clark and Andujar for Outfielder," St. Louis Post-Dispatch, April 1, 1993: 1D.
26 Paul Hoynes, "Tribe Trades Whiten, Gets Cards Pitcher," Cleveland Plain Dealer, April 1, 1993.
27 O'Neill, "Joining Cleveland."
28 Paul Hoynes, "Tribe Trades Whiten."
29 Paul Hoynes, "Tribe Raps Jays," Cleveland Plain Dealer, April 12, 1993.
30 Bob Dolgan, "Tribe Releases Bielecki, Recalls Clark," Cleveland Plain Dealer, June 19, 1993: 5F.
31 This was for celebrating the anniversary of the last Indians team that won the American League Pennant.
32 Paul Hoynes, "Tribe Cleans Clocks," Cleveland Plain Dealer, June 20, 1993: 1D.
33 Mark Newman, "Insider Trading," The Sporting News, June 20, 1994: 20.
34 Sheldon Ocker, "Completing the Job," The Sporting News, May 30, 1994.
35 Burt Graeff, "Shock Wears Off for Clark," Cleveland Plain Dealer, May 31, 1995: 3D.
36 Paul Hoynes, "Clark Rapidly Finding Fastball: Tribe Right-Hander 3-1 Since Recall From Buffalo," Cleveland Plain Dealer, July 25, 1995: 1D.
37 Elton Alexander, "'General' Clark Has Command of Pitches," Cleveland Plain Dealer, June 28, 1995: 1D.
38 Plus an option year for $1.5 million contingent on number of innings pitched. The Sporting News, January 1, 1996: 46.
39 Paul Hoynes, "Indians Trade Clark: Ogea in the Rotation," Cleveland Plain Dealer, April 1, 1996: 1C.
40 George Willis, "Before Starting Season, Mets Trade for a Starter," New York Times, April 1, 1996: C3.
41 George Willis, "Mets' Victory Supplies a Variety of Hopes," New York Times, April 26, 1996: B11.
42 Ray McNulty, "Clark's Left Mark as Best in City," New York Post, June 24, 1996.
43 Jason Diamos, "Clark Wants Indians to Take Notice," New York Times, June 28, 1996: B11.
44 Buster Olney, "Clark Tops His Homer With 7 No-Hit Innings," New York Times, June 15, 1997: S7.
45 Buster Olney, "Mets Boost Bullpen in Deal With Cubs," New York Times, August 9, 1997: 31.
46 Paul Sullivan, "Wood Not Likely to Get Look: Pitching Prodigy May Wait for '98," Chicago Tribune, August 12, 1997: 8.
47 Paul Sullivan, "Cubs 4, Dodgers 2. Unlikely Heroes End a 9-Game Road Skid. Newcomer Clark, Hernandez Combine to Beat LA's Nomo," Chicago Tribune, August 13, 1997: 4.
48 Paul Sullivan, "Costs Mount as Cubs Re-Sign Clark, Foster," Chicago Tribune, January 20, 1998: 1.
49 Paul Sullivan, "Clark's Career Does 180: 'Expendable' Met a $5 Million Pitcher," Chicago Tribune, February 15, 1998: 3.
50 Phil Rogers, "'Clutch' Clark Finds Appreciation Elsewhere: Stretch Star Surprised Cubs Let Him Go, but Foresees Good Season With Rangers," Chicago Tribune, April 2, 1999: 6.
51 Phil Rogers, " 'Clutch' Clark Finds Appreciation."
52 Evan Grant, "Clark Headed to DL After Boston Pounds Him, 7-4. Righthander Knocked From Game After Just 1⅓ Innings," Dallas Morning News, June 20, 1999.
53 Evan Grant, "Clark's Demotion Irks Agent," Dallas Morning News, May 7, 2000.
54 For such a bold statement, it would be good to document it.
55 T.R. Sullivan, "Peeved Clark Wants Out of Texas," Fort Worth (Texas) Star-Telegram, July 3, 2000: 4.
56 Gerry Fraley, "Rangers Let Go of 'Mistake.' Shuffle Includes Release of Clark," Dallas Morning News, July 4, 2000.
57 Bill James, Bill James Historical Baseball Abstract (New York: Simon & Shuster, 2001): 394 [Nook e-book version].
58 Robbins.
59 Ibid.
60 "Canterbury Tales," American Sports Outdoors, September, 2012: 1, 5. Issue retrieved from asomagazine.com/magazine/September%202012/001.pdf and
asomagazine.com/magazine/September%202012/005.pdf
61 Bamberger.
Born
May 12, 1968 at Bath, IL (USA)
If you can help us improve this player's biography, contact us.
https://sabr.org/sites/default/files/ClarkMark.jpeg
600
800
admin
/wp-content/uploads/2020/02/sabr_logo.png
admin
2012-01-04 20:38:09
2012-01-04 20:38:09
Mark Clark