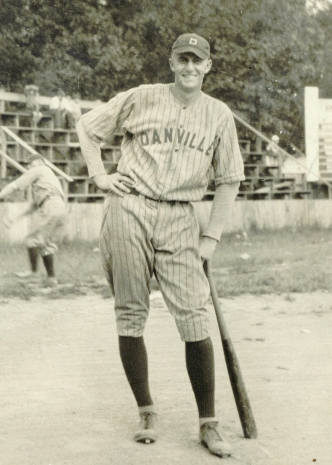 ---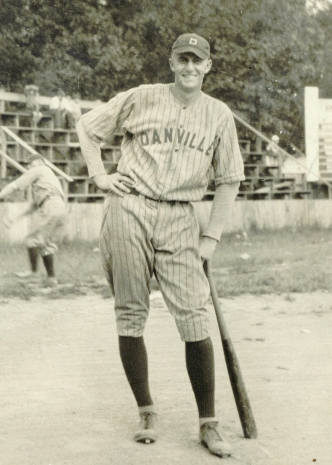 It was 1925; the Brooklyn Robins (as the Dodgers were frequently referred to then) were assembled for spring training in Clearwater, Florida. They were a veteran team that had won 92 games the previous year and finished second in the National League, and hopes were high entering the spring that they could better that performance. During the winter, though, the team had lost two key players, and any optimism manager Wilbert Robinson might have felt for the upcoming season was tempered by a questionable pitching staff.
Such had not been the case a year ago, when pitching had been the club's strength. Now, however, Brooklyn's once-dominant starting rotation was no longer intact. Future Hall of Famers Dazzy Vance and Burleigh Grimes returned to anchor the rotation, but beyond those stalwarts Robinson had no immediate candidates. So his first priority in training camp was to replace two veteran hurlers who were no longer a part of the team.
Differing circumstances had prompted their departures. First to leave was thirty-three- year-old right-hander Bill Doak, who had unexpectedly retired during the winter to devote his time to a burgeoning real estate venture. After joining the Robins midway through 1924 in a trade from the Cardinals, Doak proceeded to win ten consecutive games and proved invaluable during the pennant race. As a solid third starter, his spot in the rotation was going to be hard to fill.
Undoubtedly, so too was the other. Whereas Doak's departure had been voluntary, the second starting vacancy was the result of a calculated management decision. When Walter "Dutch" Ruether, at thirty-one years old the lone left-hander in the rotation, finished the 1924 season with an 8-13 record, Robinson grew convinced Dutch had lost his effectiveness. Consequently, during the off-season Ruether was waived. But it wasn't an impulsive move; Robinson was confident that there was enough talent in the organization to replace Ruether. Determined, then, to find a replacement, this spring the manager had invited to camp a number of young left-handers and offered them the chance to compete for a starting role.
Nelson George Greene was one of those young left-handers. At 6′ 1″ tall, and 185 pounds, he had the size that Robinson favored in his pitchers, men who "were big and strong and could throw hard." Rather than an overpowering fastball, though, Nelson's best pitch was "one of the sharpest breaking curves owned by a left-hander." He threw the pitch sidearm against left-handed hitters and overhand to right-handers, and mixed those deliveries "with a knuckleball for the slow one." Moreover, Nelson also possessed what he termed "a 'hesitation' ball, that [was] something like a fade away." According to Brooklyn pitching coach Ben Egan, Nelson was unquestionably "a lad with a lot of natural resources." Whether or not he would be able to "get the necessary control," however, would go a long way toward determining his future.
Initially, it must have been hard to envision that future including a baseball career. When Nelson, an only child, was seven (he was born September 20, 1900) he moved with his family from Roxborough, a suburb of Philadelphia, to the small town of Lebanon, Pennsylvania, located almost midway between Harrisburg and York. Nelson's father, also named Nelson, was a successful chemical engineer with the Semet-Solvay Coke Company (they operated a national chain of coke ovens that produced ammonia and tar by-products), and the move apparently had something to do with the coke ovens located near Lebanon. Shortly after relocating, however, young Nelson was devastated when his mother, Caroline, died suddenly, on January 25, 1908; she was only thirty years old. Unprepared at the time to raise his young son alone, Nelson senior subsequently left Nelson in the care of the young boy's aunt, who lived in Lebanon, and it was in this environment that the future Dodger grew up.
Of course, baseball was a large part of Nelson's childhood. As did many boys, he learned to play the game on town sandlots, and then further honed his skills competitively in grammar and high schools. But when he was graduated from Lebanon High School in 1918, it seems in choosing a career Nelson had decided to emulate his father: That fall, Nelson enrolled in the College of Engineering at Lehigh University, in Bethlehem, Pennsylvania, intending to study chemical engineering. While he studied, though, the left-hander also continued to play ball, as a pitcher on the junior varsity (the Lehigh athletic department has no record that he ever played for the varsity). Yet his academic career proved relatively brief; enrollment records attest that Nelson stayed at the school only for his freshman year. Then, inexplicably, he left Lehigh to enlist in the Army.
Little is known about this period of Nelson's life. What prompted him to join the military or what duties he performed as a soldier, remain to be discovered; moreover, the records of his service in World War I were destroyed. However, among the awards Nelson received was the World War I Victory Medal, a commendation awarded for qualifying service in the Armed Forces between April 6, 1917, and April 1, 1920. Further, Nelson "played ball with the Army during the latter part of the war." Beyond those two details, though, it's been hard to account for his activities in the years immediately after he left Lehigh.
Likewise, the beginning of his professional baseball career is also somewhat obscure. In accounts published during Nelson's playing days are a number of references that state Nelson George Greene began his career in the Piedmont League, with Durham, in 1920. However, the statistics to corroborate the claim haven't turned up; all the available information seemed to point to 1921 as the first year he pitched. However, a fascinating Washington Post article, dated April 13, 1921, offered the following explanation:
"Nelson Greene is the right name of the star southpaw of [the] Durham team of the Piedmont League, although last season he was known as "Lefty" Nelson … Greene, former Lehigh University pitcher, had a desire for a longer college career and camouflaged his name last season. This year he will be known by his proper name."
Interestingly, a left-handed pitcher, whose last name was listed as Nelson (no first name given), did indeed take the mound for Durham in 1920. Judging by the record, too, Mr. Nelson was pretty good: The pitcher finished that season with a record of 19-9, and an ERA of 1.91. Therein appears to lie the answer to the beginning of Nelson's professional baseball career. Another "Lefty" Nelson just seems too coincidental.
How Nelson came to join Durham is still a mystery. Regardless, by 1921 he was the "star southpaw" in the Durham rotation, and was gaining renown outside the Piedmont League as well. As proof of that, in August, despite a record of 10-12, Nelson was promoted to Richmond, in the Class B Virginia League (the Piedmont was Class C), and finished the season there with one win and one loss.
Then, it was back to the Piedmont League in 1922. That year, however, Nelson didn't return to Durham; instead, he spent the entire season with the Danville Tobacconists. By this time, the left-hander had "firmly established him[self] in favor of Southern baseball fans", and his performance with Danville did nothing to dampen their enthusiasm. Besides another strong showing on the mound, where he compiled a 15-11 record, Nelson also showed skill at the plate, with a .257 batting average and three home runs. Clearly, he was making a name for himself.
Then he had a breakout season.
It came in a city where he had briefly played before. The "fabled" (so called by David Chrisman) Richmond Colts played their home games at Mayo Island Park, along the historic James River. Although they were a cornerstone franchise of the six-team Virginia League, recently the club had not been very good. Most of the blame for their poor showings was due to the "ineptitude" of their pitching staff, which had been primarily responsible for consecutive last-place finishes. During the just completed off-season, though, management had made significant changes, and Nelson had been added to the 1923 starting rotation. In what would prove to be his finest performance, from the outset, Nelson rewarded the team for their confidence in him. In fact, during an exciting pennant race, which saw the rejuvenated Colts finish second by just two percentage points, the twenty-two year old was "nothing short of sensational." In 263 innings, Nelson compiled a record of 19-11, walked only 90 batters, and struck out 125; his most impressive outing came in a 1-0 victory over Norfolk, when he allowed just three hits and struck out eleven. By season's end he had become not only the ace of the Richmond staff but also a bona fide star, and one of the best pitchers in all the minor leagues. More importantly, though, he had also shown that he possessed major league-caliber talent.
That year, he had gotten the chance to face major league hitters. For a top minor league pitcher in that time, that was a somewhat regular occurrence; it was customary in those days for major league teams to travel to minor league cities to play exhibition games. In 1923, several teams came through Richmond, and Nelson got to see first-hand their best players. Powerhouse teams such as the Yankees and Giants visited Mayo Island Park that summer, and when they did, Nelson had the chance to test his skills against the "big-league kings of swat". And that's how he was "discovered." For among the teams he faced was the Robins, and during his performance that day, Brooklyn's scouts were on hand. In terms of Nelson's future, their timing couldn't have been better, because against Brooklyn he was particularly impressive, holding "the big league hitters scoreless in several instances." So impressed with Nelson's "latent talents" were they, soon thereafter Brooklyn offered the left-hander a contract, and he quickly accepted. Accordingly, on September 17, 1923, just three days prior to Nelson's twenty-third birthday, the Richmond Colts announced "the sale of Nelson Greene, southpaw pitcher… to the Brooklyn Nationals," and he left immediately to join the team in Brooklyn.
Two weeks remained in the major league season. During that time, though, Nelson failed to appear in any games. Yet he did throw several bullpen sessions and in those brief outings displayed enough skill to "warrant serious consideration" for next year.
And that was all the motivation he needed to work hard during the winter. Back in Lebanon, Nelson stayed active throughout the off-season. Notwithstanding his baseball accomplishments, the tall, lanky left-hander also enjoyed basketball, and he regularly competed on local teams. During the 1922-23 season, he had been a member of a city league championship squad; and in 1923-24, he joined the St. Joe's Catholic team, which competed as an independent club. At the Lebanon YMCA, too, he played not only basketball but volleyball as well, and when he wasn't playing, he showed his enthusiasm by rooting for Lebanon High School.
With all his winter activity, Nelson was in excellent shape when it came time to leave for spring training. Reportedly, his leaving was a big event in Lebanon. Due to his success, Nelson was now a local celebrity, and people closely followed his career. Not surprisingly, then, when he arrived at the downtown train station on an early February morning to depart for Clearwater, one of "the largest gathering[s]" in years assembled to see him off. Impressively, they were not just "athletes, admirers and personal friends," either, but also a number of civic leaders, too, men who were "deeply interested in the twirler's future." Amid this crowd Nelson thanked everyone for their support and waved goodbye, and then boarded a southbound train that would take him to his first major league training camp.
Several days later, he arrived in Clearwater. As a member of one of "the first squad[s] to be called out by Brooklyn," during the spring Nelson was impressive, and when training camp ended he had made the team. Yet almost a month passed before he got into a game. Finally, on April 28, 1924, in Boston, he made his major league debut, pitching the final three innings of an 8-0 Brooklyn loss. It wasn't a particularly challenging outing, but nonetheless, Nelson was effective: he scattered three hits while retiring eight of the eleven batters he faced, and allowed no runs. Despite those promising results, however, more than another month passed before he made his next appearance. That came on June 3 at the Polo Grounds, and it surely must have been the highlight of his career.
Surprisingly, it turned out to be a starting assignment. There were twenty-five thousand fans in the stands beneath a clear sky when Robinson sent Nelson to the mound to start the second game of a doubleheader against the Giants. Facing their formidable lineup must have been a daunting task. Yet in the three innings he worked, "Greene was not so bad"; indeed, he "showed nerve, control and," of course, "a nice curve." But he also gave up a monstrous two-run home run to Giants' shortstop Travis Jackson in the bottom of the third inning, a line shot that "would be going yet if it hadn't collided with the upper stand" in left centerfield. Whether that was what motivated Robinson to pinch-hit for Nelson in the top of he fourth is hard to say but it turned out to be the only game Nelson Greene ever started. He was the losing pitcher that day in an eventual 3-2 Robins' defeat.
Perhaps that performance sealed his fate for the season. In any case, Nelson pitched just twice more in 1924 before Robinson decided to return him to the minors. He had appeared in only four games and worked only nine innings, but shortly after another appearance at the Polo Grounds (a ninth inning mop-up stint on July 1), Nelson's contract was sold to Little Rock in the Southern Association, and he ended the year there with a 9-8 record for a last-place club. (In exchange for Nelson and $15,000 cash, Little Rock sent to Brooklyn a right-handed pitcher named Jim Roberts, who finished the year for the Robins with a 0-3 record, and 7.46 ERA. Curiously, though, Roberts was reported at the time to be the only ambidextrous pitcher in the major leagues.)
Nelson must have been disappointed. In spite of the demotion, though, he ended the year on a high note when he wed Elsie Brensinger, a local girl, at the Salem Lutheran Church, in Lebanon. Their marriage would last for the final 59 years of his life, and together they would produce two sons: Nelson, born in 1926, and Robert, born in 1930. Able to forget about baseball if only for a little while, after the ceremony the newlyweds then headed to Canada for their honeymoon.
At this time an intriguing report was publicized. Whether or not Nelson was aware of it at the time (he was in Canada), it seems the local press had learned that Yankee manager Miller Huggins and Brooklyn manager Robinson were "dickering" about the potential sale of Nelson to the Yankees; apparently, Huggins felt the left-hander would be "of value" to his club. It's interesting to speculate how Nelson's career might have evolved had a deal been consummated.
Newly married, Nelson reported to Clearwater for spring training in 1925. Altogether there were seven left-handers in camp vying for one or two spots, and competition was expected to be heated. Early on, though, Nelson, who, in Robinson's estimation, "shape[d] up as the best of an uncertain lot," emerged as one of the favorites. (Another leading candidate was Frank John Henry, whose nickname, ironically, was "Dutch"; he had appeared in sixteen games for Brooklyn the previous year, and that experience was expected to give him an edge. Nevertheless, Henry failed to make the team.) Robinson's assessment wasn't exactly a ringing endorsement. Yet if Robinson wasn't completely enamored of Nelson's skills, he still expressed confidence in the left-hander: he had "much faith in Greene," Robinson told the press, and expected Nelson to "make good." And indeed, at camp Nelson "attracted much attention by pitching well and hitting hard" (he hit two home runs and a double at Clearwater), and when training camp ended, he again made the team.
Success that year once again proved elusive; in the end, his "make good" season and, as it turned out, his career, was ultimately short-lived. Twenty five years later, when Nelson was an Army engineer in Berlin, a reporter from the Lebanon area who was in the city would recognize him from the old days and send home a nostalgic story that recounted the "giant of a fellow with a sweeping curve" whose "lack" of control "kept him from becoming a major leaguer." And that's an accurate indication of what happened to Nelson in 1925; clearly, he was not very good. In all, he pitched in only eleven games (all in relief) for a total of just twenty-two innings, but during those outings surrendered an astounding forty-five hits, while also issuing seven walks, two wild pitches and being charged with a balk. It was a relatively brief time on the mound, to be sure, but enough, apparently, to convince Robinson that Nelson wasn't going to get the job done; in July, for the final time, the Robins' manager sent Nelson to the minors, and he never again pitched at the major league level.
Surprisingly, even with his ERA of 10.64, Nelson got his two career victories in 1925. On May 10, Nelson made his first appearance of the year. That day the Robins hosted the Reds at Ebbets Field, and Nelson was on the mound when Cincinnati's Edd Roush blasted a two-run home run against him in the top of the twelfth to break a 6-6 tie; in the bottom of that inning, Zack Taylor redeemed Nelson when the Brooklyn catcher hit a game-winning, two-run double over Roush's head, and the Robins won, 9-8. By all accounts it was an exciting game, one that provided "thrills plenty for [the] fans."
So too, most probably, did his second win. That one was also won in extra-innings. On June 2, again in Brooklyn, the Robins and Giants were tied 5-5 after nine. In the top of the eleventh, the Giants loaded the bases against Nelson with one out, but "Greene… worked his left arm so skillfully that the Giants were not able to put a run over." Later, in the bottom of the twelfth, the Robins loaded the bases, and the Giants' Art Nehf walked the next Robins' batter to force home the winning run, and Nelson was again the winner. When it was over, the Giants' had failed to score a run against him in three innings of work.
And those two games undoubtedly marked the pinnacle of his big league career.
On the other hand, there was the disastrous game on June 20, in Pittsburgh, when Nelson was "led to the slaughter." That day, Robinson, who was short on pitchers, left him on the mound at Forbes Field for the final 6 2/3 innings of an eventual 21-5 loss to the Pirates; almost inconceivably, against the forty batters he faced, Nelson allowed eighteen hits (including home runs by Glenn Wright, Max Carey and Kiki Cuyler, who hit a grand slam) and fifteen runs. It's difficult to imagine any manager today allowing a pitcher to absorb such a pounding
With his major league career over, Nelson spent the next six years pitching in the minors. During that time, he made a lot of stops. Following his final Brooklyn appearance, his contract was sold to Minneapolis, in the American Association (in exchange for pitcher Bob McGraw), and he subsequently played in Nashville, Des Moines (there, in 1928, while going 13-16, he threw a no-hitter against Amarillo), Reading and Hartford as well.
One place he didn't play, however, was San Francisco, and that was an odd chain of events. Following Nelson's 1928 season in Des Moines, Chicago Cubs' scout Jack Doyle recommended Nelson to manager Joe McCarthy, but McCarthy, who didn't need a left-hander, turned down the suggestion. Subsequently, Nelson was then sold outright by Des Moines to San Francisco of the Pacific Coast League. However, several months later during the off-season San Francisco acquired another left-handed pitcher, and Nelson became expendable, resulting in the sale of his contract for the 1929 season to Reading. Ironically, the left-hander who caused his departure was one Walter "Dutch" Ruether. The world of baseball was a small one indeed.
With the completion of the 1931 season, Nelson announced his retirement from the game. Now he had to figure out what to do next. Nelson's son Robert once related that throughout his life, Nelson was very bitter towards baseball; he felt that the game had cheated him of a college education. If he hadn't pursued success in baseball, Nelson reasoned, he undoubtedly would have completed his college education and become an engineer. Be that as it may, that's ultimately what he became. Although he never returned to school, for six years Nelson worked in Lebanon as a civil engineer, and for the next five years was the Construction Superintendent for the Indiantown Gap Military Reservation. Then, in the fall of 1942, he enlisted in the Army Corps of Engineers, and traveled for his first assignment to the Hampton Roads Port of Embarkation, in Newport News, Virginia, where he served as Assistant Post Engineer. Two months later he was promoted to Post Engineer at Camp Patrick Henry, Virginia, where he was awarded a certificate of commendation for "superior performance of duty," and he remained in that position for the next three years, before being transferred again, this time to assume Post Engineer duties at Fort Eustis, also in Virginia.
In May 1947, Nelson was then sent overseas. His assignment was to Berlin, and on June 25 he assumed duties there as a Construction Engineer with the 8th Engineering Construction Group. That duty proved to a short one, however, because in May 1948, Nelson was assigned as the Construction Chief of the Berlin Military Post, and in that position he would play a crucial role in one of the most significant events in military and world history–the Berlin Airlift.
Together, the United States and Great Britain launched the Airlift in June 1948. At that time, the goal of the Airlift was to deliver 4,500 tons of supplies daily to citizens of the Western sector of the city who were trapped behind a Russian blockade. By March 1949, however, the goal had risen to 8,000 tons daily, and that increase required constant upkeep and repairs of the three runways the Allies operated in Berlin. As Construction Chief, Nelson was responsible for the upkeep of two of those runways, Templehof and Tegel, and also for other major construction projects, such as the building of new runways.
During this crucial period, in March 1949 Nelson was released from active duty and scheduled to return to the States. As he was then overseeing numerous projects that would prove vital to the Airlift, the timing of his deactivation couldn't have been worse or more frustrating. Rather than going home, however, Nelson chose to remain in Berlin to complete his work, and therefore resigned his commission and became a civilian. Shortly thereafter, "in recognition of his exceptionally meritorious service," Nelson was awarded the Army Commendation Medal by General Lucius Clay, the United States Military Governor, and the southpaw went right back to work supervising the runway construction.
From March 1949 until August 1951, Nelson remained a civilian engineer. Yet when hostilities broke out in Korea, Nelson was recalled to active duty. In August 1951 he subsequently returned to Berlin as Post Engineer and maintained that position until August 1954, when he went back to the States as Assistant to the District Engineer in the Baltimore, Maryland, District. Then, on January 14, 1957, he was finally discharged from the Army with the rank of Lieutenant Colonel, and returned with Elsie for the final time to Lebanon. On November 2, 1970, he was inducted into the Central Chapter of the Pennsylvania Sports Hall of Fame. He lived comfortably in retirement at 212 East Grant Street, in the small town that was home for most of his life, until his death, on May 6, 1983.
Nelson lies in Lebanon today at the Mt. Lebanon Cemetery. His beloved Elsie died on March 1, 1985, and was buried beside him.
Author's note
During one of the few conversations we ever had about his baseball career, one day when I was a boy I asked my grandfather if he'd ever pitched to Babe Ruth. "Well, I never got to pitch to him," he replied, "but I got to watch him from the opposing dugout. He could hit the ball farther than anyone alive." Nelson assured me that Ruth was simply the greater player ever. And I remember how impressed I was that Nelson had been there.
Sources
Much of the material comes from undated, unidentified contemporary articles that were in a scrapbook I inherited from my grandfather.
I also referenced all box scores and game summaries from The New York Times for all fifteen games in which Nelson played.
Browning, Reed. Baseball's Greatest Season, 1924. Amherst: University of Massachusetts Press, 2003.
Chrisman, David F. The History of the Virginia League (1900-1928, 1939-1951) . Bend, Oregon: Maverick Publications, 1988.
Washington Post, April 13, 1921
Atlanta Constitution, September 18, 1923
Chicago Daily Tribune, July 9, 1924
Washington Post, April 1, 1925
BaseballLibrary.com
Born
September 20, 1899 at Philadelphia, PA (USA)
Died
May 6, 1983 at Lebanon, PA (USA)
If you can help us improve this player's biography, contact us.
https://sabr.org/sites/default/files/GreeneNelson.jpg
600
800
admin
/wp-content/uploads/2020/02/sabr_logo.png
admin
2012-01-04 20:30:20
2012-01-04 20:30:20
Nelson Greene