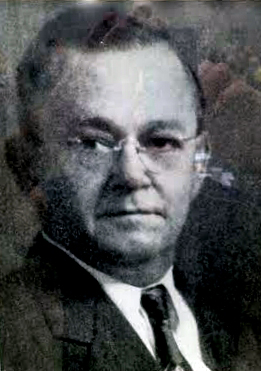 ---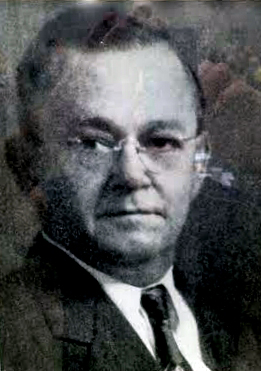 "I am proud of my two boys. Baseball is a clean, manly sport," Amanda Cobb declared. "I cannot deny that I am prouder of Tyrus' achievements than he ever is, and I know Paul will make good, too. He, some day, will be as great a ballplayer as his brother."1 Whatever her other talents, Mrs. Cobb proved a faulty judge of her younger son's ball-playing abilities. Not only would Paul Cobb fail to scale the heights attained by the legendary Ty, he would not even be afforded the chance. Despite several productive seasons in the high-minor Western League, Paul Cobb never played a single game of major-league baseball, spending his entire nine-season professional career in the sticks. Later in life, Paul achieved a measure of success as a business and civic leader in his adopted hometown of Sarasota, Florida. But his post-baseball life was also beset by disappointment and misfortune, culminating in the stroke that left him a nursing home patient for the final 12 years of his life.
Born on February 23, 1889, John Paul Cobb was the middle of three children2 born to schoolmaster William Herschel Cobb (1863-1905), and his wife, the former Amanda Chitwood (1870-1936). Like his two-years-older brother Ty, Paul began life in Royston,3 then a sparsely populated hamlet nestled in the farming country of northeast Georgia. He was educated through the eighth grade at the University School for Boys,4 and thereafter followed Ty's path onto the local amateur baseball scene. While still at home, Paul lived in comfort and enjoyed community respect. His father had risen to local prominence as a county school board commissioner and the publisher of the Royston newspaper.
In August 1905, family tranquility was abruptly shattered by a violent event: the fatal shooting of William Cobb by wife Amanda. According to Mrs. Cobb, sleeping alone in the family residence late at night, she had fired in self-defense, mistaking her returning husband for a late-night intruder. Amid rumor that the beautiful Amanda had been engaged in covering up an extramarital affair, suspicious law enforcement authorities charged her with involuntary manslaughter.5 Among the most vocal defenders of the accused was her now 16-year-old son Paul, who categorically denied reports of friction between his parents. "Domestic relations between [my] father and mother were the most pleasant," insisted Paul. "They lived together in perfect harmony, and the reports [to the contrary] are absolutely untrue."6 The beneficiary of sympathetic treatment by both the trial judge and a hometown jury, Amanda Cobb was subsequently acquitted.
By the time that his mother was placed on trial, Ty Cobb had already ascended to the Detroit Tigers. And by the close of the 1906 season, he was a Tigers outfield regular and on the cusp of stardom. During the 1907 preseason, Ty's younger brother traveled from home to join him for workouts at the Tigers preseason camp in Augusta, Georgia. Once there, Paul made a good first impression. Although the Cobb brothers did not look much alike, the 6-foot, 168-pound Paul had near Ty's size and physique, plus his sandy hair. Besides age, their primary difference was that Paul batted righty, not lefty. Also in Tigers camp that spring was Red Killefer, a recent acquisition from the Kalamazoo White Sox of the Class D Southern Michigan League. Acting on Killefer's recommendation, Kalamazoo signed the younger Cobb to his first professional baseball contract.7
As would prove the case throughout his pro career, Paul's surname generated oversized expectations. Even before he reached town, the Kalamazoo Gazette was hopeful, informing local fans that "young Cobb has traveled with the Tigers this [pre]season and is in good condition. He has been working out with them daily and has shown up remarkably well. … While he is but 18 years old, he has the making of a professional ballplayer."8 When Paul arrived in mid-April, Kalamazoo manager Maurice Myers and a brass band were on hand at the train station to greet him. Once the season began, the youngster got off to a fast start. But soon a slump at the plate, quarreling with teammates, and temper tantrums put Cobb in the Kalamazoo doghouse.9 Batting a disappointing .242 with only four extra-base hits after 34 games, Cobb was released in late June. Days later, Paul signed with another Southern Michigan League club, the Mt. Clemens Bathers.10 An unspecified "hitch in the deal" nullified the move, but before July was out, young Cobb was playing outfield for the woeful (29-102) Leavenworth Convicts of the Class C Western Association. With the Kansas club, his work was a modest improvement on that of his new teammates; Cobb posted a club-high .250 batting average, but committed 11 errors in 52 games played.
In 1907, Ty Cobb cemented his status as a rising star, hitting .350 and capturing the first of his 12 American League batting crowns. The following season, he was again the league batting champ. Meanwhile, younger brother Paul continued playing in the Western Association. He began the 1908 season in the outfield of the last-place Enid (Oklahoma) Railroaders, but by June 1, he had joined a circuit rival, the Joplin (Missouri) Miners. There, the Cobb bat caught fire. By early August, a reported .351 batting average11 and the allure of the Cobb name had kindled major league interest in Paul, with St. Louis Browns manager Jimmy McAleer being the lead suitor. But before paying the $3,000 price that Joplin club president A.J. Baker placed on Cobb, McAleer assigned trusted scout Jack O'Connor the task of checking out the youngster.12
Reportedly, O'Connor was not particularly impressed,13 but McAleer, enamored of the Cobb name, urged Browns boss Robert Hedges to finance young Cobb's acquisition, anyway. And soon the press was reporting that Paul Cobb had been purchased by St. Louis.14 With a competitive Joplin club still in the pennant chase, the plan was for Cobb to play out the Western Association schedule, and then report to St. Louis in late September.15 Paul finished the WA campaign with only a .273 batting average (but 10 homers, impressive for the Deadball Era),16 Yet at season's end, he was not summoned to St. Louis as previously intended. Instead, he journeyed west to play some postseason exhibition games with the Oakland Commuters (or Oaks) of the independent California State League.17 Thereafter, he returned home to Georgia to spend the offseason months fishing and hunting, often with brother Ty,18 in anticipation of his audition in the Browns' 1909 spring camp. In the meantime, the Augusta Chronicle foresaw only success in the local boy's future: "Paul Cobb is a brilliant young athlete. Paul is expected to be a big and shining star in the American League in a year or two."19
Basking in such accolades, Paul was doubtlessly deflated when informed that he would not be invited to Browns training camp after all. The club had 41 ball players under contract,20 and manager McAleer concluded that returning veterans would fill the Browns' outfield spots in 1909. Thus, the unseasoned Cobb would not be needed in camp.21 Paul's fortunes spiraled downward from there. Anxious to place a promising local in their lineup, the Augusta Tourists of the Class C South Atlantic Association briefly put Cobb in uniform.22 The Browns, however, still held the Cobb contact rights, and when agreement with Augusta on option terms could not be reached, Paul was sold to the Memphis Turtles of the Southern Association.23 Class A competition was promptly adjudged too fast for the youngster, and he was released after a 10-day trial.24 After contemplating quitting, Cobb headed back to the California State League, where he landed a berth with the Fresno Raisin Growers.25 Back home in Georgia at season's end, Paul's California sojourn was reported as a triumph in which "he batted hard and fielded brilliantly." It was even claimed that he hit seven home runs in his first six games in a Fresno uniform.26 But in fact, Cobb washed out again and was released after batting a meager .208 (albeit with nine homers) in 36 games with Fresno. By early August, he was barely clinging to a professional career, playing for an independent club in desolate Douglas, Arizona.27
Despite Paul's repeated tryout failures, the Cobb name retained its attraction, and somehow, he received yet another chance—and in a Class A circuit, no less. Placed in left field by the Lincoln (Nebraska) Railsplitters of the Western League, the now 21-year-old suddenly blossomed. In 167 games, Cobb batted .310, with 43 extra-base hits and 37 stolen bases.28 Undrafted by a major-league club, Paul returned to Lincoln for an encore in 1911. By season's end, his numbers—a .306 BA in 168 games played, with 50 extra-base hits and 48 stolen bases—were nearly identical to those of the previous year.
History was about to repeat itself for Paul Cobb. As it had three seasons earlier, Cobb's performance generated major league interest in him. And once again, the man most interested in him was Jimmy McAleer, now manager of the AL Washington Senators.29 Before purchasing the Cobb contract, however, McAleer dispatched veteran scout Mike Kahoe to Lincoln to check out Cobb and second baseman Ed Gagnier. Unhappily for Paul, Kahoe was no more impressed than Jack O'Connor had been in 1908. While he deemed Paul a prospect, Kahoe reported that he was not ripe for the majors "just yet."30 Thereafter, Cobb was further disappointed when he again went unclaimed in the late-season major league draft.
With his hopes for a big-league chance seemingly dashed, Paul adopted a new strategy, one that might lead him into minor league club management. In cahoots with current Lincoln skipper Bob Unglaub, a one-time American League infielder, Paul attempted to persuade his now well-off brother Ty to purchase the Lincoln club and relocate it to Omaha. A spasm of press speculation about such a deal being in the works was published,31 but in the end, nothing came of it. The Lincoln franchise was, indeed, available, but Ty never made an offer for the club.32
The 1912 season would prove pivotal for Paul Cobb. Dissatisfied with both his situation and his salary in Lincoln, Cobb sought and was granted permission to negotiate a deal for himself with another club.33 But the $1,500 demanded for Cobb's waiver by Lincoln club president Don Despain may have been an insurmountable impediment.34 Whatever the case, Paul found no takers and was therefore obliged to remain in the Lincoln fold.35 He got off to another solid start, but the season's highlight occurred off the diamond. In late June, Paul married a 20-year-old Lincoln lass named Beulah Postal.36 Unhappily, the union would be brief, childless, and end in divorce.37 Back on the field, meanwhile, Paul continued to produce decent stats, if not quite on the level of his previous two Lincoln campaigns. Going into a September 12 contest against the Des Moines Boosters, he was hitting .265 in 144 games, with 50 extra-base hits and 22 stolen bases. Then, a fractured wrist courtesy of an errant Fred Sweet fastball brought Cobb's season to an end.
Cobb returned to Lincoln for the 1913 season—but he was not the same player. In 82 games, he batted a soft .253 with little of his former power. He was unconditionally released in late July. Still only 24, Paul resolved to continue his career and quickly signed with the Ogden (Utah) Canners of the Class D Union Association.38 A steady diet of UA pitching revived his bat. In 36 late-season contests, he hit .333 with a career-best .482 slugging percentage. With no competing offers to consider, Paul returned to Ogden the following year. He was batting .331 with a league-leading 43 doubles39 when the Union Association folded in early August. Thereafter, the Ogden Evening Standard and Salt Lake Telegram named Cobb to their Union Association all-star teams. By then, he was back in Lincoln playing postseason exhibition games for his old Western League club40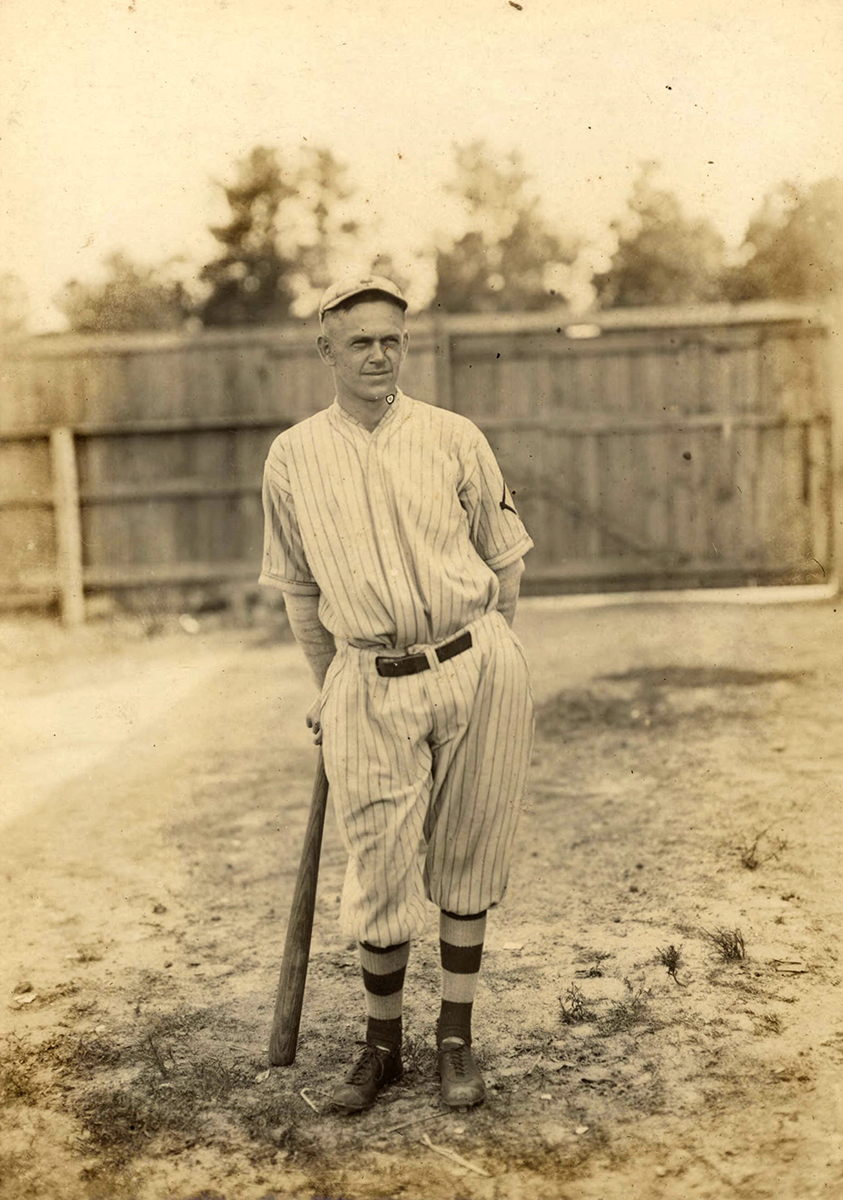 Cobb's fortunes hit rock bottom in 1915 when no club in professional baseball offered him a job. "Any other year, a player with his record could pick from several offers," commiserated the Seattle Times. Cobb "is at liberty now because there are fewer leagues, and fewer players on all minor clubs and less money is being paid out."41 Paul spent the summer at his mother's residence in Georgia, but found work the following spring. He began the 1916 season with the Terre Haute (Indiana) Hottentots of the Class B Central League, but lasted only five games. A brief tour (six games) with the Newport News Shipbuilders of the Class C Virginia League followed. Cobb's time in Organized Baseball then came to a close with an 18-game stint as player-manager of the Jacksonville Tarpons of the SALLY League, a circuit in which he had played briefly back in 1909.
In nine seasons played in Class A to Class D leagues, Cobb posted a combined .285 average, with 299 extra-base hits and 189 stolen bases.42 Had his surname been other than Cobb, most would have considered it a perfectly respectable professional career. As it was, the name of Paul Cobb (and Henry Mathewson, Joe Evers, Josh Clarke, and other unfortunates) was regularly invoked in cautionary sports columns about the predictable talent shortcomings of younger siblings of major league stars.43 Reduced to playing semipro ball, Paul continued on, finishing the 1916 season with an independent team in Sanford, Florida. He then played with clubs in Toledo and Lima, Ohio, the following year, before ending up back in Douglas, Arizona, in early 1918.
On April 18, 1918, Cobb enlisted in the United States Marine Corps. With World War I raging, he was dispatched to Parris Island, South Carolina, for combat training. But soon, Paul found himself playing ball for a service team based in Quantico, Virginia. The Quantico squad also included Dots Miller, Nig Clarke, and other major- and minor-league players.44 Cobb's unit arrived in France only three weeks before hostilities ceased, but remained overseas until July 1919. Upon receiving his honorable discharge, the no-longer-married Cobb took up residence in Atlanta with his mother and sister Florence. There, he met, courted, and later wed Atlantan Ella Rebecca Smith. Following their 1923 nuptials, the couple moved to Sarasota, Florida, where their only child, John Paul Cobb, Jr., was born in August 1924.
Still a young man, Paul Cobb finally found success in the Sunshine State. He opened a Sarasota real estate office, which soon thrived, and thereafter immersed himself in the business and civic affairs of his new hometown. He was active in Sarasota Chamber of Commerce endeavors, and joined various local fraternal organizations.45 Cobb also continued playing ball for area semipro nines.46 Forays in the political arena yielded mixed results. In 1931, Cobb lost the first of several bids to become Sarasota mayor. But the following year, he was elected chairman of the Sarasota School Board. Reelected four years later, Chairman Cobb spearheaded efforts to finance and build Booker High School, a new secondary school for local black youth. He was also instrumental in persuading the Boston Red Sox to conduct spring training at Payne Park in Sarasota. In his limited free time, Paul hunted and fished.47
In 1936, tragedy intruded on this fulfilling existence. On September 27, Ella Cobb, Paul's 48-year-old wife, committed suicide, asphyxiating herself via the gas jets of the kitchen oven.48 Less than a month later, beloved mother Amanda died at home in Atlanta, leaving Paul to care for his sister Florence, unmarried and crippled by arthritis. Despite his troubles, Cobb forged on. Among other things, he continued to emcee the annual Sarasota High School sports banquet,49 and began supervising the building of local housing projects.50
Florence died in June 1944. and his son Paul, Jr. married and relocated to Mobile, Alabama. This left Cobb pretty much by his lonesome as of the late 1940s. In early 1952, he was incapacitated by a stroke; he would spend the remainder of his life in a Sarasota nursing home. When Ty Cobb died in July 1961, his younger brother was unable to attend the funeral.51 John Paul Cobb passed away at the nursing home on October 27, 1964.52 He was 75. After funeral services conducted by a Presbyterian minister, his remains were interred next to those of second wife Ella at Manasota Memorial Park in nearby Bradenton.53 The only immediate survivor was son John Paul Cobb, Jr.
Acknowledgments
This bio was originally published in the September 2019 issue of The Inside Game, the newsletter of the SABR Deadball Era Committee. This version was reviewed by Rory Costello and Joel Barnhart and fact-checked by Warren Corbett.
Photo credits: Wesley Fricks / Ty Cobb Museum
Sources
The most detailed source of information about Paul Cobb's playing days is "Paul Cobb, Georgia Peach II," posted on DiamondsintheDusk.com, July 23, 2015. Regarding our subject's later life, reliance was placed on "John Paul Cobb," a biographical essay by distant relative Wesley Fricks posted on Findagrave.com, March 6, 2015. Biographical and baseball data have also been taken from US Census reports and Cobb family posts accessed via Ancestry.com, and from certain of the newspaper articles cited below, particularly the obituary published in the Sarasota (Florida) Herald Tribune, October 30, 1964. Unless otherwise noted, stats have been taken from Baseball-Reference.
Notes
1 "Says Brother Will Equal Tyrus Cobb," Trenton Evening Times, July 14, 1912: 27.
2 The other Cobb children were the celebrated Tyrus Raymond (born 1886) and younger sister Florence (1892).
3 Other sources designate Paul's birthplace as Narrows or Dahlonega, Georgia. But in his signed and sworn WWI draft registration form, Paul himself gave Royston as his birthplace, and his Baseball-Reference entry is in accord.
4 Per "Paul Cobb, Georgia Peach II," DiamondsintheDusk.com, posted July 25, 2015. This and certain other sources also maintain that Paul attended Georgia Tech in 1906, but withdrew after his first semester.
5 More detail on the death of William Cobb is provided in Charles Leerhsen, Ty Cobb, A Terrible Beauty (New York: Simon and Schuster, 2015), 89-92, and William R. Cobb, "The Georgia Peach: Stumped by the Storyteller," The National Pastime, SABR, Summer 2010, 84-101.
6 As quoted in "Mrs. Cobb Gives Bail," Washington Post, August 13, 1905: 2.
7 As reported in "Young Cobb from Detroit," Kalamazoo (Michigan) Gazette, March 17, 1907: 10.
8 Per "Paul Cobb Here Next Week," Kalamazoo Gazette, April 11, 1907: 6.
9 Per "Paul Cobb Not a Lemon," Kalamazoo Gazette, November 23, 1907, and "Paul Cobb, Georgia Peach, II."
10 As reported in "Signs New Players," Grand Rapids (Michigan) Press, July 2, 1907: 6. See also, "So. Michigan Gossip," Kalamazoo Gazette, July 2, 1907: 6, reprinting an item published in the Jackson (Michigan) Citizen-Patriot.
11 As reported in "Is After Ty's Brother," Cleveland Plain Dealer, August 8, 1908: 7. Baseball-Reference has no stats for Paul Cobb in 1908.
12 As reported in "Ty Cobb's Brother," Grand Rapids Press, August 11, 1908: 6, "Still Another Cobb," Kalamazoo Gazette, August 13, 1908: 6, and elsewhere.
13 As subsequently reported in "Will Try Out Cobb's Brother," (Springfield) Illinois State Register, December 14, 1908: 3, "Paul Cobb a Lemon?" Milwaukee Journal, December 21, 1908: 9, and elsewhere.
14 See e.g., "St Louis Buys Paul Cobb," Cleveland Plain Dealer, August 16, 1908: 17, and "St. Louis Buys Ty Cobb's Brother," Washington Post, August 16, 1908: 4.
15 As per "Ty Cobb's brother Is Also a Swatter," Saginaw (Michigan) Times, September 10, 1908: 4, and Wilkes-Barre (Pennsylvania) Times, September 24, 1908: 10, both with accompanying photo of Paul in his righty batting stance. See also, "Dope," The (Columbia, South Carolina) State, September 19, 1908: 5.
16 Per "Paul Cobb's Batting Record Was .273," Detroit Times, December 11, 1908: 7. The 10 homers were among the 35 extra-base hits registered by Cobb during 1908. See "Paul Cobb Says He Will Stick in Big Leagues," Macon (Georgia) Telegraph, February 19, 1909: 6.
17 It was further reported that Paul would accompany the Oakland club on a barnstorming tour of the Orient. See e.g., the San Francisco Chronicle, October 15, 1908: 11, and the (Portland) Oregon Journal, October 18, 1908: 22. But he did not.
18 See "Cobb Brothers Members of Hunting Party," Augusta (Georgia) Chronicle, November 21, 1908: 3.
19 Ibid.
20 Per "Forty-One Men on Brown Roster," Cleveland Plain Dealer, December 30, 1908: 6.
21 As reported in "Nineteen Men with Browns," Dallas Morning News, March 5, 1909: 14, and "Are After Detroit," Montgomery (Alabama) Advertiser, March 7, 1909: 15.
22 As reported in "Augusta Lineup Much Strengthened," Macon Telegraph, May 2, 1909: 7, and "Paul Cobb Again in Tourist Line Up," Augusta Chronicle, May 4, 1909: 5.
23 See "P. Cobb Off to Memphis," Columbus (Georgia) Enquirer, May 15, 1909: 10.
24 As reported in "Paul Cobb Again Released," Grand Forks (North Dakota) Herald, May 28, 1909: 6, "Paul Cobb Released for Third Time," Macon Telegraph, May 28, 1909: 6, and elsewhere. According to "Paul Cobb: Georgia Peach, II," Paul went 5-for-14 (.357) in his brief trial by Memphis.
25 Per "Paul Cobb Will Play in the Outlaw League," Macon Telegraph, May 31, 1909: 7, "Brother Paul Cobb," Charleston Evening Post, June 2, 1909: 3.
26 "See Paul Cobb Back from His Travels," Augusta Chronicle, November 21, 1909: 6.
27 See "Douglas Gossip about Paul Cobb," Bisbee (Arizona) Review, August 10, 1909: 3.
28 The 1910 stolen bases stat comes from "Paul Cobb: Georgia Peach, II," as Baseball-Reference provides no stolen bases figure for any Cobb season.
29 McAleer had resigned as St. Louis Browns manager late in the 1909 season, and assumed the reins in Washington in 1910.
30 Per J. Ed Grillo, "Cobb and Gagnier Will Not Be Members of Nationals," Washington Times, July 28, 1911: 9. The rejected Gagnier would later play two seasons in the Federal League.
31 See e.g., "Georgia Peach May Buy Lincoln Franchise," Colorado Springs (Colorado) Gazette, September 29, 1911: 3, and "Ty Cobb May Be Owner of Ball Club," Salt Lake (Utah) Telegram, October 2, 1911: 7
32 See "The Cobb Story Bull," Kansas City Star, October 9, 1911: 10, quoting Lincoln club president Don Despain as saying: "Tyrus has not made me a proposition yet. The story is funny."
33 As subsequently reported in "Sports Notes," Erie (Pennsylvania) Times, April 17, 1912: 15, and elsewhere.
34 Per a Wichita Eagle news item reprinted in the Topeka State Journal, April 5, 1912: 5.
35 See "Paul Cobb To Be With Lincoln Club," Omaha Bee, March 31, 1912: 44, and "Not Good Enough," Topeka State Journal, April 2, 1912: 4.
36 As reported with ink drawing in "Ty Cobb's Mother in Denver with Son Paul and His Bride," Denver Post, June 27, 1912: 11. See also, an untitled Cobb-Postal wedding article published in the Missouri Valley (Iowa) Times, June 27, 1912: 8.
37 See "Wife Wants Divorce; Husband Plays Ball," an unattributed September 15, 1916 news item reproduced in "Paul Cobb: Georgia Peach, II."
38 Per "Cobb's Brother Signs," Washington Post, August 1, 1913: 9.
39 According to the stats provided in "Paul Cobb: Georgia Peach, II." Baseball-Reference credits Cobb with only 37 doubles in 1914.
40 In late September, Paul pitched Lincoln to a 4-3 victory over a local semipro team. See "Fairbury Grays Lose to Lincoln Leaguers," Omaha Bee, September 29, 1914: 4.
41 "Ty's Brother Can't Get Job," Seattle Times, April 11, 1915: 44.
42 Cobb's minor league stats are taken from "Paul Cobb: Georgia Peach, II" which provides 1907 numbers and cumulative stolen base totals that Baseball-Reference does not.
43 See e.g., "One for the Scientific Chaps – Why Don't Star Athletes Have Brothers Who Star?" Detroit Times, August 4, 1915: 5, and "Jinx Has 'Kids' in Mighty Grasp," Grand Forks Herald, September 21, 1915: 9.
44 See "Baseball Is Quiet as Night of June 30," Philadelphia Evening Public Ledger, July 21, 1919: 18.
45 Per Wesley Fricks, "John Paul Cobb," Find-A-Grave memorial essay, 2.
46 See "Semi-Pro Baseball Here for Summer," Bradenton (Florida) Herald, April 16, 1925: 2.
47 Fricks, 2. Paul Cobb and youthful Red Sox owner Tom Yawkey were friends.
48 As reported in "Wife of Ty Cobb's Brother Kills Self," Augusta Chronicle, September 28, 1936: 1; "Mrs. J. Paul Cobb," Bradenton Herald, September 28, 1935: 8, and elsewhere.
49 See "Great Eleven Stopped Tide," Charleston Evening Post, January 15, 1938: 8.
50 Per Fricks, 2.
51 As noted in "Last Rites Set Today for Ty Cobb," Dallas Morning News, July 19, 1961: 2.
52 The John Paul Cobb death certificate lists respiratory failure from pneumonia as the immediate cause of death. The underlying cause was advanced cerebral arteriosclerosis.
53 See "John Paul Cobb," Sarasota Herald Tribune, October 30, 1964: 2.
Born
February 23, 1889 at Royston, GA (USA)
Died
October 27, 1964 at Sarasota, FL (USA)
If you can help us improve this player's biography, contact us.
https://sabr.org/sites/default/files/CobbPaul-1935.jpg
600
800
admin
/wp-content/uploads/2020/02/sabr_logo.png
admin
2019-11-07 14:01:37
2020-04-09 14:37:29
Paul Cobb