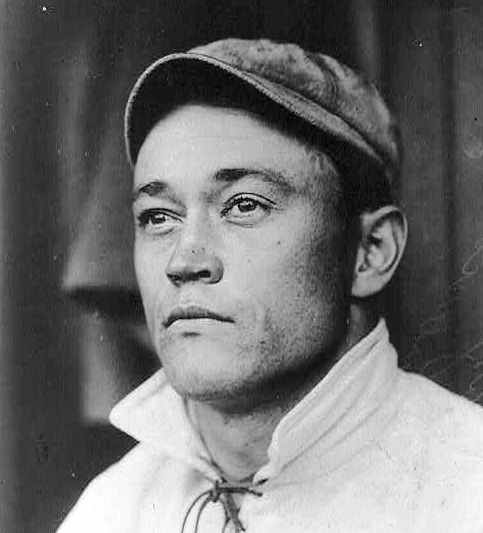 ---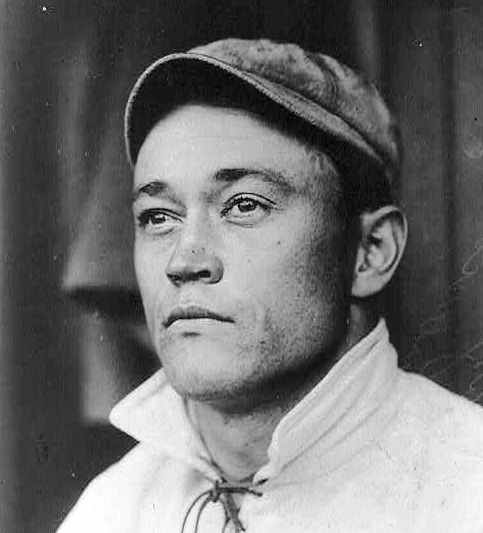 Right-handed pitcher Ralph Glaze's father was a silver miner in Georgetown, Clear Creek County, of the Colorado Territory – the town used 100 years later as the site for filming the climactic showdown in Clint Eastwood's Every Which Way but Loose. Ohio native Daniel Wolf Glaze had made his way across the continent at the time of the California Gold Rush in 1849 and then moved to Colorado, where he worked and lived at the time of the 1870 Census, soon after statehood was granted to Colorado. In 1872, he married and he and Caroline Glaze eventually had four children, with son Daniel Ralph Glaze born in Denver on March 13, 1881. The young boy went by the name Ralph.
He went to the Emerson Street School in Denver and then to State Preparatory School in Boulder, where the family lived in 1900. Even while in school, he was seen coaching some of his classmates. His skill at ball was noticed by some of the Dartmouth Club of Denver, who secured a slot for him at the New Hampshire college.
Glaze first shows up in a search of major-league city newspapers playing football, as a quarterback for Dartmouth in October 1902, and in that December as an initiate in the college's Kappa Kappa Kappa fraternity. He later played right end for Dartmouth, and was twice an All-American. On graduation, he was offered a contract to play professional football for the Homestead, Pennsylvania, team but declined because he didn't want to risk hurting his pitching arm.
On April 23, 1903, Glaze struck out 10 Andover batters as Dartmouth beat the school, 12-2.[1] In the spring of 1905 he was described as "a husky youngster from Colorado" as the Dartmouth nine began to work on for the season.[2] If he was husky, it was an understated kind of husky – he weighed only 165 pounds, and stood 5-feet-9.
That April 19, Glaze no-hit the Tufts College Jumbos, 10-0. That began to garner him more attention from the two big-league teams in Boston. His younger brother, John, also pitched for Dartmouth, and in a game on the 22nd both of them shared the "honors" as they lost to Holy Cross, 10-2. On May 30 Ralph struck out 15 in the first seven innings, but freshman John lost the game by surrendering five runs to Holy Cross in the eighth. On June 9, in his last game for the college, Ralph Glaze threw another no-hitter, this time against Columbia. "The sturdy hurler from the west was invincible," wrote the dispatch from Hanover. Ralph struck out 14. Brother John played right field and contributed a couple of hits.
Glaze played for the Dartmouth football team for four years. Starting in 1901, he played four summers for the Cheyenne Indian semipro baseball club.
In July Ralph's batterymate, Frank McCabe, signed a contract to play for Rochester, but a report in the July 18 Washington Post said that Glaze had declined an offer from Jimmy Collins's Boston Americans to pitch for the big-league team. That fall Ralph returned as Dartmouth's right end, while John Glaze became the team's quarterback. At the very end of the year, Collins finally got his man. The New York Times took note of his signing, with a story filed in Boston:
"Ralph Glaze, Dartmouth's football hero, crack pitcher, and all-around athlete, has signed a contract to play with the American League baseball team of this city. Manager Collins has been after Glaze for two years, but the Western boy refused to leave the college ranks. He will go South with the team next Spring.
"Glaze has had a good deal of experience both in college and semiprofessional baseball, and his friends believe that he will make good. In the Colorado towns, the Dartmouth star was counted a crack before he entered Dartmouth. He has played ball ever since he was knee high to a grasshopper. As a pitcher for Dartmouth he has been quite successful."[3]
There was a bit of a hiccup, though, when Boston owner John I. Taylor turned up at some December meetings in New York and learned that Glaze was on the reserve list of the Savannah team. Glaze had accepted a deal from Savannah, but had later returned the money with word that sickness in his family would prevent him being able to play ball. Savannah's president Boyer was at the minor-league meeting and a deal was promptly worked out, it first seemed.[4] Glaze called on Taylor in Boston on the 29th, and was told he'd be given a tryout as an "all-round player," perhaps even to become an outfielder. More than one story commented on his speed: "(O)ne of the fastest runners playing ball, and no mean hitter. With a little more work the boy will be the candy."[5]
A report emanating from the New York Herald said that things hadn't truly been worked out, and that Savannah had maintained its claim. The headline in the January 21, 1906, Washington Post proclaimed, BOSTON AMERICAN LOSES GLAZE, stating that Savannah's claim had been sustained by the National Baseball Commission. Glaze had argued that he'd never signed a contract, but Savannah's submission of correspondence between the club and player indicated agreement had been reached. But the paper had misconstrued the meaning of the Commission's decision. Since Taylor had indeed worked out a deal at the time of the minor-league meetings in December, the Commission was essentially confirming Savannah's standing to have transferred rights to Taylor's Boston Americans.[6]
Glaze was still working on his studies and serving as assistant coach on the Dartmouth football team, but nonetheless managed to train with Boston in Macon, Georgia, in the spring of 1906. While Ralph was waiting for his major-league debut, John Glaze was starting to grab a headline or two – for instance, thanks to a one-hitter against Fordham on May 24. Ralph's first game was on June 1 at Boston's Huntington Avenue Grounds, the second game of a doubleheader. Washington had won the first game, 4-0, and in the second game jumped out to a 2-0 lead in the top of the first. But Boston then scored nine runs in the bottom of the first, and Glaze could almost cruise from there on. He helped the cause with two doubles of his own, and scored two runs. He weakened in the eighth as Washington scored six times, and had to be relieved by one Cy Young, but he got the win.
It was one of four wins for Glaze that year, against six defeats, and he posted an earned-run average of 3.59 over 123 innings of work, starting 10 games and relieving in an additional nine. Given that Boston won only 49 games and lost 105 in 1906 (Cy Young himself was 13-21), this wasn't a bad showing. Heck, this was a team that even brought back Joe Harris for 1907 (Harris had been 2-21 in 1906, with a slightly better 3.52 ERA). Sporting Life editor J.C. Morse wrote, "There is pitch in that boy Glaze. He had little opportunity to show his mettle last season, and when he was out did very good work indeed. He is a hard worker and after he gets the hang of things can be expected to make a splendid showing."[7] Glaze married in the offseason – to Evelyn Leavitt in January, in Providence. It was almost 18 months before anyone knew he wad married; he'd gotten hitched under his real name, Daniel Glaze. "I did not want any newspaper notices of my wedding," he explained.[8]
In the fall of 1906 John Glaze was captain of the Dartmouth football team. In the fall of 1907, he was named captain of the baseball team for 1908.
One deduces that Ralph had an unorthodox delivery. A newspaper report said, "Manager 'Chick' Stahl and President John I. Taylor, of the Boston Americans, feel that Glaze can be taught to pitch properly, and the Dartmouth man is to be given another tryout this season. …. Glaze will begin to pitch in a manner that will conform with the style of men like Dinneen (sic), Matthewson (sic), Young, Bill Donovan, and the other great pitchers of the game."[9] It was later written of him that "he works too hard and fast in the early innings and usually weakens toward the close."[10] What was his delivery like? "In winding up he appears to twist his arm to the back of his neck, as though trying to button his collar. Then he ducks his head as though somebody had yelled, 'Low bridge' after which he throws the ball."[11]
The team felt good about Glaze heading into 1907. Sporting Life commented in the early part of May, "Glaze has shown to very good advantage and made great improvement since last season."[12] He had some moments of brilliance, like the April 27 three-hitter of the Athletics and a four-hitter against Washington on the Fourth of July, and lost some tough-luck games, losing games on both June 20 and June 29 due to misplays behind him. And he sometimes just got banged around. He finished the year 9-13 (with a strong 2.32 earned-run average) in 182 1/3 innings. Again, it was a combination of starts (21) and relief work (11 games.)
In mid-October, Ralph took on the job of football coach at Boston's English High School. And in February he turned up in Hanover to coach Dartmouth baseball until ordered to report to Red Sox spring training (for the Boston Americans had, in December, become the Boston Red Sox.) And about three weeks later, it was announced that Johnny Glaze would take on coaching Phillips Exeter football in 1908, and probably baseball as well. Ralph coached football at the University of Rochester in the fall of 1908.
Ralph was allowed to show up late, and kept coaching at Dartmouth; he said he was "thin enough without going to the Springs."[13] His first game for the Red Sox was by way of a tuneup, an exhibition game against Providence on April 19. In league play, Glaze was 2-2 in more limited action, his last game being on June 15. His 3.38 ERA was high by the standards of the day. The Red Sox acquired Amby McConnell from the Providence team and promised a player to be named later; that turned out to be Ralph Glaze, turned over to Hugh Duffy of the Providence team. "Glaze should make a good man for Duffy's hustling team," commented the Boston Globe.[14] He threw another no-hitter, against Indianapolis, and though he didn't know it yet – he was expected back with Boston at the end of the Eastern League season – his big-league career was over, with a 2.89 ERA and a record of 15-21. He'd hit one home run and driven in 13 runs, but batted only .171.
Glaze pitched very well for Providence, winning 14 and losing six. The call-up never came, but Hugh Duffy declared that Glaze would "certainly make good with Boston" in 1909.[15] That wasn't how things worked out. Glaze spent both 1909 and 1910 pitching for Indianapolis, 17-17 and 7-9. In January 1911 Indianapolis released him to Montreal. Instead, he went into the sporting goods business in Waco, Texas.[16] He was still on the rolls, though, and in July he was secured by Syracuse from Montreal. In February 1912 he announced he was giving up baseball to concentrate on his sporting goods store.[17]
Glaze also took on another position, as athletic director at Baylor University. Sometimes it seemed he could hardly stay put; in early 1914, he was named the new coach (of football, baseball, and track) and director of competitive athletics at the University of Southern California.[18]
Glaze can be credited with bringing a California man into baseball – John Tortes "Chief" Meyers, whom he'd "discovered" playing ball in Colorado and brought to Dartmouth.[19]
In June 1915 Glaze offered to coach the Sherman Indians free of charge, a Native American team based in Riverside, California. "I'm willing to do anything to get the Indians back into the football fold," he said.[20]
He was offered a chance to get back into baseball in January 1916, with interest shown by the Portland club in the Pacific Coast League. In March, however, he was said to have accepted the job of athletic director for Drake University in Des Moines, Iowa. A couple of days later, another news story said he had signed to coach the University of Colorado's football team. Five days later, another report said he had resigned the job at Colorado because he'd already signed with Drake. It could have been more confusing, but not easily. In the end, Drake is where Glaze worked. For a while. He later took on similar work at Lake Forest and St. Viator's.
Glaze served the Texas League Beaumont Oilers in 1913 (as manager – though he was relieved of his post midway through the season) and pitched with the Topeka Jayhawks of the Western League in 1914 (4-7, with an ERA of 4.14).
John Glaze is shown as pitching in the Tri-State League in 1908 and 1909 — 1-2 for the Trenton Tigers the first year and 10-4 for the Altoona Miners the second.
In 1907 Ralph Glaze married Evelyn Leavitt. A few years after her passing in 1927, he married Winifred Bonar, who survived him. When he died of myocardial failure on October 31, 1968, in Atascadero, California, he was a resident of San Luis Obispo. He left Winifred, a son and a daughter, four grandchildren, and six great-grandchildren. For 22 years, he taught or coached athletics at a number of locations in Colorado and around the country, including Dartmouth, Baylor, USC, Lake Forest, Drake, the Boulder School of Mines, and the University of Rochester, then entered business in Denver. His last occupation had been in the Boston area, serving for 15 years as superintendent of a ship pier for the Boston & Maine Railroad's Mystic Terminal at Charlestown, after which he retired to California.
Sources
In addition to the sources noted in this biography, the author also accessed Glaze's player file from the National Baseball Hall of Fame, the online SABR Encyclopedia, Retrosheet.org, and Baseball-Reference.com. Thanks to Ed Glaze for assistance with details on the Glaze genealogy.
---
Born
March 13, 1881 at Denver, CO (USA)
Died
October 31, 1968 at Atascadero, CA (USA)
If you can help us improve this player's biography, contact us.
http://bioproj.sabr.org/bp_ftp/images4/GlazeRalph.jpg
600
800
admin
/wp-content/uploads/2020/02/sabr_logo.png
admin
2012-01-04 20:19:08
2012-01-04 20:19:08
Ralph Glaze