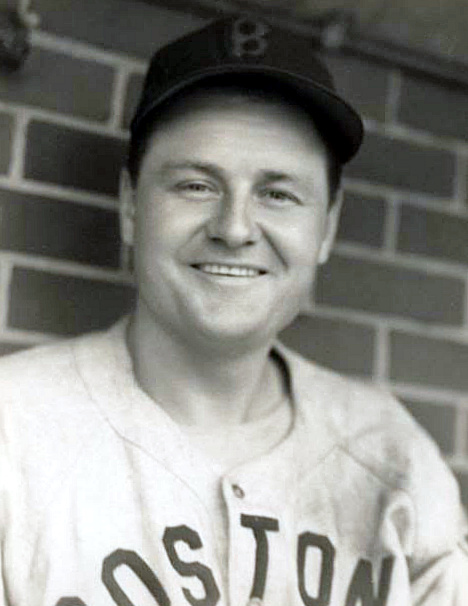 ---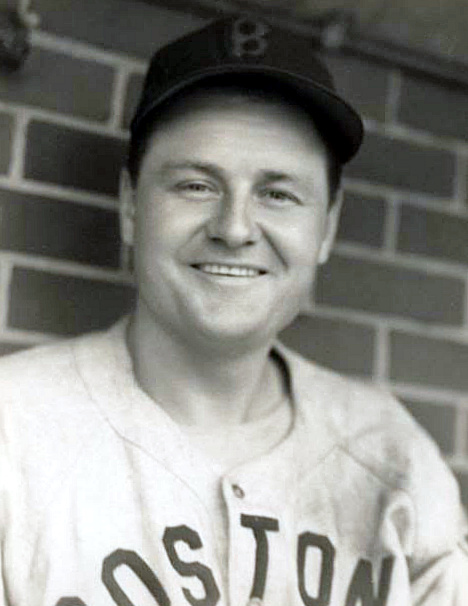 Born and raised in the historic city of Fredericksburg in the Commonwealth of Virginia, Randolph Rutherford Heflin became a professional pitcher, with a career interrupted by service in the United States Navy during the Second World War. Randy Heflin was a right-hander who batted left-handed, stood an even six feet tall, and weighed 185 pounds. His major-league career comprised 15 starts and 10 relief stints for the 1945 and 1946 Boston Red Sox.
Heflin was born on September 11, 1918, to Randolph Tucker Heflin and Alice "Allie" Compton Heflin. His father Randolph worked as a letter carrier for the United States Post Office in Washington DC. His mother was a bookkeeper. Randy was the fifth of the Heflin children: Emma, Williams, Nellie, Thelma, and himself. A younger brother, Emmett, followed Randy, as did three younger sisters: Louise, Annie, and Alice. Their heritage was English and Dutch.1
Randy attended the Central, Berea, and Falmouth schools, and Falmouth and Fredericksburg High Schools. He played high school football, basketball, and baseball, and played some semipro baseball in the area, too, including for the Heurich Brewers, the Olde Heurich Brewing Company team in Washington's Industrial League.
In 1937 his pitching helped lead Fredericksburg High to the Virginia state title. In 52 innings, he struck out 95 batters while only allowing 18 hits and two earned runs.2
After graduating in 1938, he was signed to a Boston Red Sox contract and reported to the Rocky Mount Red Sox on June 13. He was used in relief at Rocky Mount, but by mid-July had gone to Canton where he won his first pro start, on July 20 against Portsmouth. In 1939 he pitched most of the year for the Clarksdale Red Sox (Class-C Cotton States League), posting a 16-10 (3.75 ERA) record. Younger brother Emmett threw his first game for Fredericksburg High on April 5 and struck out 19 batters, allowing just one hit. In an April 1940 game, he struck out 22.
Heflin worked out with the Boston Red Sox at Sarasota in the spring of 1940. He was optioned to Rocky Mount at the end of March, and was 10-11 in the Class-B Piedmont League. In 1941 and 1942, he pitched in the Eastern League, recording excellent ERAs: 2.40 (10-6) and 1.95 (9-10). His 1941 ERA ranked him fifth in the league. At the very end of the 1941 season, he briefly joined the Louisville Colonels.3
He couldn't count on run support in 1942; seven of his nine wins came as the result of his pitching a shutout.
After the 1942 season, Heflin joined the United States Navy and served all of 1943 and 1944 before his discharge in early 1945.
Upon his discharge, he joined the Louisville Colonels. In eight games, he was 3-2. His first game with Boston was on June 9, giving up three runs in two innings at Yankee Stadium. Middle reliever Pinky Wood was charged with the loss.
On June 26 he pitched against navy recruits at the Great Lakes Training Station near Chicago. The final score was Great Lakes Bluejackets 3, Boston Red Sox 2. Pitching for Great Lakes, Bob Feller struck out nine Red Sox.
His first start was in the second game of the July 2 doubleheader against the St. Louis Browns. The Red Sox held a slim 2-1 lead going into the bottom of the ninth. Heflin had only allowed three hits, but he gave up three more in the ninth and lost the game, 3-2. He lost his first five decisions – almost all close games (3-2, 4-2, 3-2, 5-1, and 5-4).
Finally, he won one on August 10, shutting out the first-place Tigers in Detroit on four hits, 9-0. There were a couple of blowout losses later in the season. Despite a broken thumb on his glove hand, he pitched and won a five-inning complete game against the Browns in the rain-shortened second game of a doubleheader on August 21.4 He finished the year 4-10 (4.06). Despite his record, Jack Malaney of the Boston Post wrote, "Some of the younger pitchers, Otis Clark and Randy Heflin particularly, have done well."5
Heflin opened the season with the 1946 Red Sox. He relieved in a couple of games, then lost his first decision on May23 after working 3 2/3 innings when the Indians broke a 2-2 tie in the bottom of the 10th. The loss dropped the high-flying Red Sox to 27-8 on the season. They were already five games ahead of the second-place Yankees. He pitched three more innings of relief on June 5 and an inning on June 12. He never allowed more than an earned run an appearance, and had a 2.45 ERA after the five appearances. They were the last games he pitched in the big leagues. He had been nursing a sore arm since spring training, and hurt it more in the June 12 game, so stayed home when the Sox went on the road. They picked up Bill Zuber on waivers on the 18th and optioned Heflin to Louisville.
He had gone to Louisville, but he had been a member of the pennant-winning 1946 Red Sox.
In his 38 big-league at-bats, Heflin had singled five times for a .132 batting average. In 44 fielding chances, he committed three errors (one error in each of three consecutive games) for a somewhat poor .932 fielding percentage.
He only worked 18 innings for Louisville and was 1-1 with a 2.00 ERA, but was also a member of that pennant-winning club, too, finishing first in the American Association and winning the playoffs as well, with ease.
In late March 1947, with the Boston team in Sarasota, he hurt his arm again and thought he was through for good. "Every time I throw a curve ball," he said, "it seems as if my arm's coming off."6 He had some wisdom teeth extracted but in early May was sent out on option.
In 1947, 1948, and the beginning of 1949, Heflin pitched for the New Orleans Pelicans, another Red Sox farm team. He didn't pitch much. His arm kept him off the mound most of the year. He worked a total of 21 innings for the Pelicans, but he was 3-0. He worked 46 innings in 1948, 3-4 (4.11), and in 1949 he pitched in two games and was 1-0, but on May 14 he was given his unconditional release.
For the rest of the season, he pitched in South Carolina for the Anderson Rebels in the Class-B Tri-State League. Heflin had enjoyed a June wedding in 1949, to Rose Ann Evans. She died in March 1960, and in 1964 he married again, to Betty J. Pope Nicholson, a widow herself.
In December, Heflin was signed to manage the Greenville (North Carolina) Robins of the Class-D Coastal Plain League. He was a player-manager for the team, with a 13-13 record (3.58) that led the team in wins. The Robins finished sixth in the eight-team league. In both 1951 and 1952, he managed the New Iberia (Louisiana) Pelicans of the Class-C Evangeline League. The Pelicans finished second in 1951, just one game behind the leading Thibodaux Giants. He only pitched in 12 games, again with an even record, 6-6. In 1952, he was 4-4 in 10 appearances. His team dropped to fifth place.
After the season was over, he asked for and obtained his release. That was the end of his time in professional baseball.
He worked for several years as the manager of the Fifth Marine Corps Exchange and for the S. Abrahams & Co. uniform shop in Philadelphia.
At the time of his second marriage in 1964, Heflin was working as a machine operator.
Randy Heflin died on August 17, 1999, in Hickory, North Carolina, where he is buried in Catawba Memorial Park.
Sources
In addition to the sources noted in this biography, the author also accessed Heflin's player file and player questionnaire from the National Baseball Hall of Fame, the Encyclopedia of Minor League Baseball, Retrosheet.org, Baseball-Reference.com, Rod Nelson of SABR's Scouts Committee, and the SABR Minor Leagues Database, accessed online at Baseball-Reference.com.
Thanks to Dennie Templeton, SABR member from Hickory for confirming details about his passing.
Notes
Full Name
Randolph Rutherford Heflin
Born
September 11, 1918 at Fredericksburg, VA (USA)
Died
August 17, 1999 at Hickory, NC (USA)
If you can help us improve this player's biography, contact us.
http://sabr.org/sites/default/files/HeflinRandy.jpg
600
800
admin
/wp-content/uploads/2020/02/sabr_logo.png
admin
2016-03-08 18:21:58
2016-03-08 18:21:58
Randy Heflin