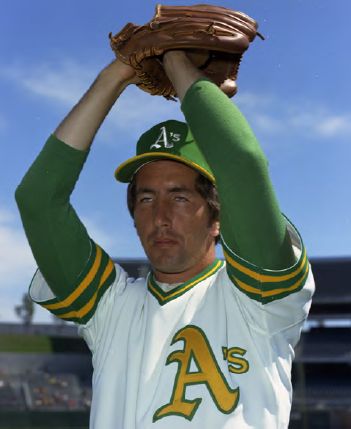 ---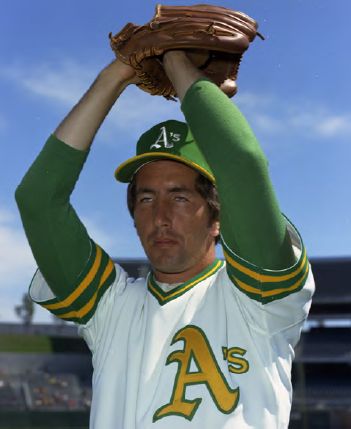 "I'm always the 11th man on a 10-man pitching staff," left-hander Rob Gardner told The Sporting News in 1972.1 Gardner signed as an 18-year-old with the Minnesota Twins in 1963 and debuted with the New York Mets as a September call-up in 1965. In just his fourth big-league start, he dueled Chris Short of the Philadelphia Phillies for 15 scoreless innings in a game that was eventually called after 18 scoreless frames. Battling elbow and shoulder miseries for much of his 13-year professional baseball career (1963-1975), Gardner never achieved the success his career day in 1965 might have suggested. He went 14-18 in parts of eight seasons in the major leagues, pitching in seven different organizations, and also hurled for 12 minor-league teams.
Richard Frank Gardner was born on December 19, 1944, in Binghamton, New York, located at the confluence of the Susquehanna and Chenango Rivers in the state's Southern Tier, near the Pennsylvania border. Gardner went by the name Rob, as he explained to The Sporting News, "My mother used to call me Robin and I couldn't stand that. So it got shortened to Rob."2 Growing up in a middle-class neighborhood and attending public schools in the advent of the Baby Boomer generation, Gardner's passion was baseball, and he seemingly played it whenever he could. Binghamton had always been a hotbed for baseball, with a storied history of minor-league ball, competitive industrial and semipro leagues, and well-developed youth leagues. According to Tom Ryan, a childhood friend of Gardner's, Rob was taller than most of the boys his age and had a strong arm even in Little League at Recreation Park on Binghamton's West Side. "Rob was a natural athlete and could have played any sport," Ryan told the author. "We'd play Wiffleball behind a school and Rob had all kinds of trick pitches. He enjoyed experimenting and seeing what a ball could do."3 An astute observer, Rob was self-taught and learned to throw the curveball, the pitch that later carried him to the major leagues, as a 10-year-old. "There was another kid in the neighborhood who could throw it," said Gardner. "I watched him and picked it up myself."4
Gardner was a standout pitcher at Binghamton Central High School, perhaps best known as the alma mater of science-fiction writer Rod Serling. In some ways, Gardner's 13-year professional baseball career with its unexpected twists and disappointments seemed ideally suited for one of Serling's Twilight Zone episodes. By his sophomore year, the 6-foot-1, 175-pound Gardner began attracting scouts. He graduated in midterm of his senior year and signed with the Minnesota Twins for a reported $12,500 bonus. "I had hoped to get a bigger bonus that that," Gardner said honestly. "Several other clubs were after me, including the Cubs, Reds, Senators, and Pirates. But two bad games right at the end of my high-school career ruined me."5
In 1963 Gardner was assigned to the Twins' new affiliate in the recently reclassified Class A Florida State League, the Orlando Twins (the minor leagues were reclassified and realigned for the 1963 season; Class B, C, and D were designated A). For an average team (64-59), Gardner excelled, winning 16 games, logging 235 innings (both second-best in the league), and leading the league with 213 strikeouts while posting a 2.22 ERA. "Rob did a fine job for us," Orlando manager Harry Warner told the author. "We didn't have pitching coaches back then or all the help the teams have today. The Twins would just send someone down to help out every once in a while. He learned on his own."6 At the end of the season Gardner was transferred to the Wilson (North Carolina) Tobs of the Class A Carolina League, where he picked up another victory.
The Minnesota Twins gambled with Gardner, their biggest winner in the club's farm system, in 1963, and left him unprotected in the major leagues' first-year player draft in December 1963.7 The New York Mets, coming off a record 231 losses in the franchise's first two seasons, drafted him for $8,000. The New York media quickly noted that Gardner (just weeks before his 19th birthday) was almost the same age as the Mets' batboy, Harvey Kamnitzer.8 "I was disappointed," said Gardner about being drafted. "I liked the Twins and knew their staff wasn't very terribly strong. Then I thought about the Mets' staff, and believed there was no reason I shouldn't be able to make that club. By the time I went to spring training (1964), I was very enthusiastic."9
The Mets invited Gardner as a nonroster player to their spring-training camp in St. Petersburg, in 1964. One of 14 new players in camp, Gardner was exposed to major-league players and coaches and pitched on the side, but was optioned to Buffalo in the Triple-A International League. Gardner lasted only three starts with the Bisons. "I made the manager mad," said Gardner in an interview with baseball historian William Ryczek. "Back then if you were a teenage rookie, like I was, you were supposed to hold the party line and shut your mouth. I kind of annoyed [manager] Whitey Kurowski with a couple of things I said."10 Gardner's second year in professional baseball no doubt tested his commitment to the sport. After Buffalo, he was shipped across the country to Salinas, California, to play in the Class A California League, where he struggled on the field (1-3 with a 4.50 ERA) and in his new surroundings ("I hated Salinas. We would get fogged out," he said).11 He was reassigned to the Class A Auburn Mets in the New York-Pennsylvania League. Playing just about 75 miles from his hometown, Gardner found his groove, won nine of ten decisions in less than two months with the team, and helped led them to the league title.
After his second look-see with Mets at spring training, in 1965, Gardner was assigned to the Williamsport (Pennsylvania) Mets of the Double-A Eastern League, where he was used almost exclusively in relief for the first time in his career. Gardner demonstrated his durability, appearing in 26 games, carving out a nifty 2.53 ERA in 57 innings in less than two months, and was promoted to Buffalo. Used as a starter again, Gardner was the best pitcher on the league's worst team, winning four of five decisions and posting an impressive 1.70 ERA in 69 innings.
The Mets, languishing in last place with the worst offense and pitching staff in the NL, purchased Gardner's contract and added him to their big-league roster effective September 1. "When I was called up from Buffalo they had me go straight to the hotel rather than the ballpark because I got in so late," Gardner said. "I was watching the game on TV and saw my name up on the scoreboard as tomorrow's starter. That's how I found out I was pitching."12 Gardner had a rude awakening in his debut on September 1 in the second game of a doubleheader against the Houston Astros. In the first inning he yielded three hits and five runs (three earned) as the Mets' shoddy defense committed two errors and "butchered" another sure out.13 He was removed at the end of the third inning after surrendering his second home run (and seventh run) of the game, and was charged with the loss. Three more mostly ineffective outings could not have prepared him or the Mets for one of the most unusual games in team history.
In just his fifth big-league appearance and fourth start, Gardner faced Chris Short and the Philadelphia Phillies in the second game of a doubleheader on October 2. In the game of his life, Gardner tossed 15 consecutive scoreless innings, yielding just five hits, walking two, and striking out seven, yet received a no-decision. The hard-throwing Short matched Gardner's feat and struck out 18 batters in 15 innings. Still a scoreless tie after 18 innings, the game was called at 12:50 A.M. due to a curfew and declared a tie.  "I was almost out of the game," remembered Gardner, who had a 3-2 count on Dick Allen with a man on third base in the third inning. "I thought, I'm not going to walk this guy. I just threw the ball as hard as I could and he swung through it. As I walked off the mound, he looked at me and just shook his head."14 The game marked the fifth and last time since 1920 that two pitchers each tossed at least 15 innings and allowed one run or less.
Gardner arrived at spring training in 1966 touted as a sure bet for the starting rotation. He worked closely with pitching coach Harvey Haddix, whom he credited for helping him relax and improve his concentration on the mound. "When things don't go as I would like, I start worrying whether I'm gripping the ball right, or breaking my wrists or other things connected to my technique. Harvey taught me to throw the ball without worrying."15 In the early part of the season, Gardner seemed to fulfill sportswriters' lofty predictions for him. He followed an excellent outing (nine innings of one-run ball in an extra-inning no-decision) with his first career win, an impressive four-hit complete-game victory, 2-1, against the Chicago Cubs on May 6. Two starts later he hurled another four-hitter, defeating the San Francisco Giants, 6-1. Seemingly on top of the world, Gardner could not have imagined that his next start (his third complete game in four starts, a loss to the Giants on May 15) would be his last complete game in the major leagues for more than six years. He struggled in May (0-4, 6.54 ERA) and was relegated to the bullpen.
Gardner was not an overpowering pitcher; rather, he relied on his curveball and breaking balls for his success. "I always threw the ball on the outside of the plate with some movement, hoping to get a groundball," he said. "The first thing to go when you don't pitch a lot is control of your breaking ball. Going into the bullpen did not help me at all."16 With just two starts among his 22 appearances after the All-Star break, Gardner logged 33 innings accompanied by a horrendous 7.36 ERA. In his only full season in the majors, he posted a 4-8 record and 5.12 ERA in 133⅔ innings.
Gardner pitched for Estrellas in the Dominican winter league and arrived at the Mets camp in 1967 thinking his job was safe. "I'll never be able to figure out what happened," he told The Sporting News. "It was about the next to last day of spring training when [manager] Wes Westrum told me that I had been waived out of the league. He floored me when he said 'I should have used you every fourth day last year, but I can't use you this year'."17 The Mets loaned him to the Phoenix Giants of the PCL, where he surprisingly won four of five decisions and notched a 2.81 ERA in 48 innings. Recognizing Gardner's trade value, the Mets dealt him to the Chicago Cubs on June 12. "When I got to Chicago one mystery was solved," Gardner said. "[GM] John Holland's first question was, 'How's your arm?' After I told him fine, he added, 'When you were on the waivers list, the word was that you had a bad arm.'" In a half-season with the North Siders, Gardner went 0-2 in 18 appearances, including five starts, and logged 31⅔ innings.
During spring training with the Cubs in 1968, Gardner was sidelined with elbow and shoulder miseries that robbed him of much of his effectiveness during the next two seasons (1968-1969) and sent him on an unwelcomed baseball odyssey. On March 30, 1968, the Cubs traded Gardner to the Cleveland Indians, but he reported to the team only after GM Hank Peters threatened to suspend him. Other than a brief September call-up that year, Gardner spent his time toiling ineffectively with the club's PCL affiliate, the Portland Beavers, compiling a 9-12 record with an ERA in excess of 4.00 until his trade to the New York Yankees in June 1969. He spent the latter half of the summer with the Syracuse Chiefs as a spot starter and reliever and gained exposure in the team's unexpected title run in the International League playoffs.
After a look-see with the Yankees as a nonroster invitee in spring training in 1970, Gardner was assigned to Syracuse, where he surprisingly had a career year.  Relying on his curve, slider, sinker, and changeup, Gardner led the International League with 16 wins, 192 innings pitched, and four shutouts, accompanied by a stellar 2.53 ERA and 13 complete games in 24 starts. He was named the league's Most Valuable Player. In an interview with The Sporting News, Gardner was effusive in his praise of his manager. "You have to give the credit to Frank. Verdi got me in the groove. He let me pitch. Though things have been rocky at times, he had confidence in me."18 En route to the Chiefs' league and Junior World Series titles, Gardner won three more games. Added to the Yankees' 40-man roster and called up in late September, Gardner made his one appearance count: he pitched 7⅓ innings to defeat the Washington Senators, 6-4, earning his first big-league victory in more than four years and recording his 20th triumph of the season.
Gardner's success in 1970 was not enough for him to earn a job with the Yankees during spring training in 1971. Four days after they optioned him back to Syracuse, they traded him and pitcher Ron Klimkowski to the pitching-rich Oakland Athletics on April 9 for outfielder Felipe Alou. After just four appearances with the A's, Gardner was sent back to the Yankees for utilityman Curt Blefary, and subsequently reassigned to Syracuse. Though Gardner did not duplicate his success from the previous year, he was arguably the Chiefs' most effective pitcher and won nine of 14 decisions. In another September call-up, Gardner made two brief relief appearances for the Yankees.
Gardner finally got his big break in 1972. After starting the season with Syracuse, he was recalled to the Yankees at the beginning of June as a "relief specialist."19 Manager Ralph Houk used him as a spot starter in a host of doubleheaders in July. Gardner won all three of his starts, including his first complete-game victory since 1966, a 7-1 six-hitter against Nolan Ryan and the California Angels. He hurled eight innings of two-hit ball in early August to defeat the Tigers 2-1 for his fourth consecutive win as a starter. The Sporting News hailed Gardner as an "unsung hero" who gave the staff a much-needed lift.20 After two losses, Gardner earned victories in three consecutive starts, surrendering just four runs in 23⅓ innings (1.54 ERA), and emerged as the Yankees' most effective starter. On a fourth-place team, Gardner finished with an impressive 8-5 record in 20 appearances (14 starts), and a 3.06 ERA in 97 innings.
"In this game, you either have to have a lot of ability, be in the right place at the right time, or have a friend in high places to give you a break," Ron said matter-of-factly during his successful return to the big leagues in 1972.21 Those words were prescient. As he prepared to pitch for San Juan in the Puerto Rican winter league (his fourth consecutive offseason pitching assignment), Gardner was unexpectedly traded on November 24 to the reigning World Series champion Oakland A's for outfielder Matty Alou.
Gardner expressed his frustration and anger to A's beat reporter Ron Bergman. "I just keep getting the feeling that Ralph Houk didn't particularly care for me for some reason. I pulled them out of a tough situation last year." However, he also questioned the A's motives for acquiring him, "Let's face it. They've got a pretty strong left-handed corps there."22
The Sporting News once described Gardner's career as like that of a man on a pogo stick.23 And 1973, his last season in the big leagues, was no exception. After just three relief appearances with the A's (sandwiched around a stint with the PCL Tucson Toros), Gardner was sold to the Milwaukee Brewers. With elbow and shoulder pain resurfacing, he struggled as a reliever (9.95 ERA in 12⅔ innings) and was returned to the A's organization. He spent the rest of the season on the disabled list.
Gardner never overcame his arm miseries. He was given his outright release by the A's during spring training in 1974. He caught on with the Evansville Triplets, the Detroit Tigers' affiliate in the American Association, but made just four appearances. He returned to the site of his greatest success, Syracuse, and became the pitching coach for Bobby Cox and also made ten relief appearances in 1975. During the offseason, he had surgery on his arm, and prepared for a comeback with Syracuse in 1976. But in spring training he "blew out" his elbow, thus ending his professional baseball career needing only 70 days on an active major-league roster to qualify for a four-year pension.24
Gardner returned home to Binghamton, where he served as a longtime fireman and paramedic.25 Throughout his baseball career, he was supported by his wife, Kathryn, whom he married in 1965. Together they had two children, Amanda and David. In 1999 the Syracuse Chiefs honored Gardner's legacy by adding him to their Wall of Fame at the baseball park.26 He was inducted into the Binghamton Baseball Shrine in 2005.27 As of 2013 Gardner enjoyed retirement in southern Florida.
Acknowledgments
My sincerest appreciation to SABR member Bill Mortell for his diligent genealogical research.
Sources
Books
Ryczek, William J., The Amazin' Mets 1962-1969 (Jefferson, North Carolina: McFarland, 2007).
Newspapers
New York Times
Syracuse Herald-American
Syracuse Herald-Journal
Syracuse Post-Standard
The Sporting News
Interviews
Tom Ryan (childhood friend of Gardner's) on August 10, 2013.
Harry Warner (Gardner's first professional manager, at Orlando in 1963) on August 11, 2013.
Notes
1 The Sporting News, September 9, 1972, 13.
2 The Sporting News, August 22, 1970, 37.
3 Interview with Tom Ryan (childhood friend of Gardner's) on August 10, 2013.
4 The Sporting News, May 21, 1966, 17.
5 Ibid.
6 Interview with Harry Warner (Gardner's first professional manager, at Orlando in 1963) on August 11, 2013.
7 Cliff Blau, "The Real First-Year Player Draft," SABR.org.  sabr.org/research/real-first-year-player-draft.
8 The Sporting News, January 25, 1964, 14.
9 William J. Ryczek, The Amazin' Mets 1962-1969 (Jefferson, North Carolina: McFarland, 2007), 115.
10 Ibid.
11 Ibid.
12 Ryczek, 116.
13 Joseph M. Sheehan, "Mets Top Astros, 4-1, Then Drop 13th of Season to Houston, 8-5," New York Times, September 2, 1965, 24.
14 Ryczek, 116.
15 The Sporting News, May 21, 1966, 17.
16 Ryczek, 117.
17 The Sporting News, September 9, 1972, 13.
18 The Sporting News, August 22, 1970, 37.
19 The Sporting News, June 22, 1972, 42.
20 The Sporting News, September 9, 1972, 13.
21 The Sporting News, September 9, 1972, 13.
22 The Sporting News, January 6, 1973, 30.
23 The Sporting News, September 9, 1972, 13.
24 "Gardner Makes Pitch for Chiefs Mound Job," Syracuse Herald-Journal, March 31, 1976, 42.
25 Matt Michael, "Ex-Chiefs Helped Each Other Reach Hall," Syracuse Herald-Journal, July 31, 1999, 13 C.
26 Syracuse Ball Wall of Fame. milb.com/content/page.jsp?sid=t552&ymd=20060725&content_id=110033&vkey=team2
27 Trio of Former Big Leaguers Headline Shrine Class of 2005. oursportscentral.com/services/releases/?id=3187347
Born
December 19, 1944 at Binghamton, NY (USA)
If you can help us improve this player's biography, contact us.
http://sabr.org/sites/default/files/RobGardner.JPG
600
800
admin
/wp-content/uploads/2020/02/sabr_logo.png
admin
2015-09-18 00:00:31
2020-10-24 06:40:17
Rob Gardner