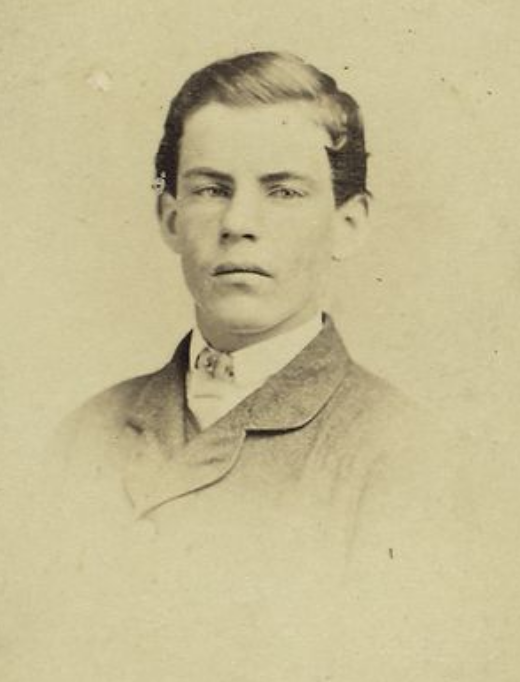 ---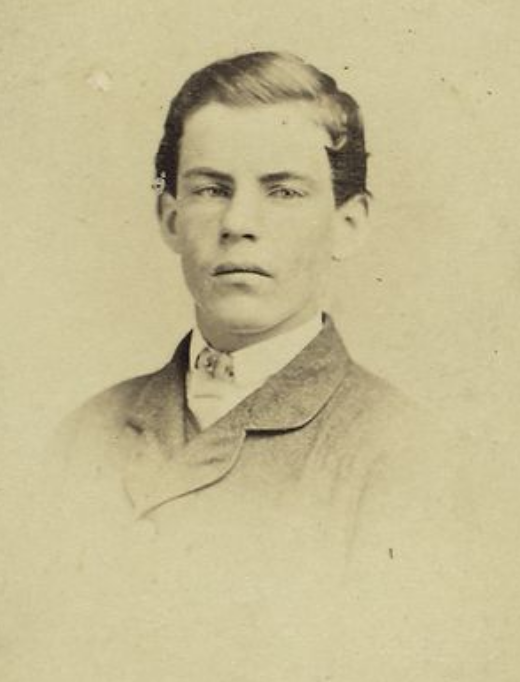 It must have been difficult living in the shadows of two older brothers: Harry, hailed as "The Father of Professional Baseball," and George, a baseball legend, top cricket player, successful sporting goods businessman, and a pioneer who helped bring golf and tennis to the United States.
It is not surprising that what we know of Sam Wright comes courtesy of his famous brothers. Never carving out his own niche in baseball, he was often referred to as "Sam, the brother of…" As an athlete, he was nowhere on a par with his brothers. Sportswriters, naturally, expected more of him. "Sam Wright, Jr., a brother of Harry Wright, fills the position of short stop of the Elm City Club very acceptably, and will doubtless become as famous as his two brothers."1 That prediction by the New York Clipper, like many predictions concerning brothers of famous athletes, never came true. With huge shoes to fill and high expectations placed on him, Sam never saw such success. With only 45 career games in professional baseball, he is the forgotten brother of a famous family.
Samuel Wright Jr. was born in New York City on November 25, 1848, to Samuel and Ann (Tone) Wright. The Wright family included not only brothers Harry and George, but also a brother, Daniel, and a sister, Mary. Samuel Sr. and Ann had moved with young Harry from Liverpool, England, to New York in 1836, where Samuel became a professional cricket player of the St. George Cricket Club. In 1854 the SGCC moved to Hoboken, New Jersey, where they shared the Elysian Fields with the New York Cricket Club. The 1860 census showed the family living in Hoboken, with Samuel Sr. still working as a "cricketer."
Little Sammy knew about cricket from the time he was knee-high to a grasshopper. "Under the tuition of his father and brothers," wrote the New York Clipper, "and with the advantage of plenty of practice on the old cricket ground at Hoboken, N.J., he [Sam] blossomed forth into a first-class cricketer at an early age."2 It was at those same Elysian Fields where the Wright family became fascinated with the game of baseball they saw played there. Soon, the brothers were playing both sports. Harry Wright remembered Sam's fielding as being even better than that of George. "When boys, Sam's fielding always pleased me better than George's. He was more earnest and persevering, and time and again I have seen him take balls that George would shirk."3
The brothers played for amateur baseball teams throughout the 1860s, Sam playing for the Gramercy Club in New York City.4 A box score from the Boston Journal, reporting a game in 1868 between Gramercy and the Boston amateur Tri-Mountain club, lists Wright playing third base.5 George and Harry were both in Cincinnati by 1869-1870, guiding the first openly professional baseball team to 89 straight victories.
The 1870 census showed young Sam living in Woodside Township, New Jersey, at the home of his brother, Daniel, and working in "book binding." He played two seasons, often as catcher, for the Amateurs club in Newark, New Jersey, 1870-1871.6 When the Cincinnati team disbanded after the 1870 season, George and Harry went to Boston and began professional baseball there. At some point in the early 1870s, Samuel Sr., Ann, and Sam Jr. migrated to Boston to join George and Harry. Sam played for the amateur Boston Juniors club 1873-1874.
A Christmas Day experimental 10-on-10 baseball game was held on December 25, 1873, at the South End Grounds. Wright (listed as S. Wright Jr), played catcher on Harry's team against a team led by Al Spalding.7 George Wright and teammate John Morrill also recalled a contest "one day in the seventies." A winter game was played on ice skates on a frozen pond near Harry Wright's house. Both catchers, one of them Sam, were standing ankle-deep in water.8
Sam played shortstop for a Picked Nine club against Boston and George and Harry, on Fast Day, April 2, 1874. He scored a run and had two hits in the 10-8 loss.9 Sam had no fielding chances at short, and George only had one. The Picked Nine rallied for three runs in the ninth, but Sam ended the game by grounding out to the pitcher.10 Wright also joined the Red Stockings tour of England, playing in both cricket matches and baseball games. In seven cricket matches, "He long-stopped to nearly 3,000 balls bowled by his brothers Harry and George and by Dick McBride, with the result of very few byes being made off of him," wrote the New York Clipper.11 The Clipper also noted that Sam had the ninth-best batting average of the 22 players in the cricket matches and "made his highest score at Sheffield, Eng., the birthplace of both his brother Harry and his father."12
Wright got his chance in professional baseball in 1875, playing for New Haven of the National Association. "He has been a member of the Boston juniors for the past two seasons and is considered a first class man for that position," wrote New Haven's Daily Palladium.13 He made his major league debut playing in Boston on April 19, 1875. The City of Boston itself was mostly shut down as thousands of people boarded trains headed to the suburbs, to celebrate the centennial of the Battles of Lexington and Concord which precipitated the Revolutionary War.14 Wright played in 33 of the team's 47 games. "His fine fielding at short-stop was of great service to that club," wrote the Clipper.15 A May 5 game against Hartford was not so great, with the Clipper remarking, "The New Havens all played their positions well, with the exception of Wright at short and [Henry] Luff at third."16 In a 12-5 loss to the Athletics on May 20, Wright went 3-for-4.17
On July 3, New Haven beat Boston, 10-5, and Wright had two hits and scored twice.18 A July 22 game against Chicago saw Wright commit three errors in a 4-3 loss.19 His 40 total errors at shortstop were not that uncommon in the bare-handed fielding era (his brother George committed 56 for Boston, although he played in 79 games).
A statistic never even fathomed in 1875, but a modern baseball statistician's tool, is Range Factor, which adds together a player's putouts and assists and divides the number by games played. Wright led the league in this modern category for shortstops, with a 5.06 average. So the Clipper's "fine fielding" comment of over a century ago stands up to modern baseball fielding analysis. But Wright batted only .189 with four doubles for the 7-40 New Haven team. He was a poor hitter on a bad team.
In 1876, Wright returned to New Haven, which was now an independent amateur club. They played Boston in two exhibition games in April and Wright "picked the ball up prettily, and taking sure aim, threw him out finely at first base" in a 4-1 loss on April 14.20 He "played a remarkable game at short stop" against Cincinnati, wrote the Cincinnati Daily Gazette, "putting out three men and assisting five times without an error."21
Wright played in an exhibition game against Lowell on October 19. The Red Stockings had played the entire season without Ross Barnes, their regular second baseman for five seasons. At season's end, the team had still not found a suitable replacement, and perhaps an "all Wright" middle infield would work. "Sam Wright will play short for the Bostons at Lowell, today," wrote the Boston Herald, "his brother [George] covering second, and it is not impossible that this plan, if it works well, will furnish a solution of the 'knotty problem' of who shall play second base. This isn't official, but the idea is worth thinking over; for George Wright is the one man who can match Ross Barnes at second. If Sam can fill the bill at short, with a little tuition, and bat up to the mark, why should not the arrangement be a good one?"22 Sam played in the last two games of the season for Boston. On October 20 he started at shortstop and went hitless in a 5-0 loss to Hartford, then went 1-for-4 in the season finale, an 11-1 loss on October 21. This was actually one of only three times in major league history in which three brothers were teammates, the other teams being the 1973 St. Louis Cardinals (Jose, Tommy, and Hector Cruz) and the 1963 San Francisco Giants (Matty, Felipe, and Jesus Alou). Sometime near the end of the 1876 season, Sam played for the Auburn, New York, club "at the urgent request of the manager," wrote the Lowell Daily Citizen and News.23
Wright spent the 1877 season with the amateur Lowell, Massachusetts, club. "Those who know," predicted the Lowell Daily Citizen and News, "say that he will without fail prove a valuable man. He is said to be a fine player in every respect, and his engagement cannot fail to establish a general good feeling between the Bostons and Lowells…He is a sure catch, a hard hitter, and an excellent base runner."24 The first game of the season against a Picked Nine featured a snow squall and Wright "held his position of short stop to excellent advantage."25 Wright had three hits in a 9-2 win on June 18,26 and in an 11-2 win on July 26, Wright's play at shortstop "bids fair to rival his brother George."27 While statistics are hard to gather, the Daily Citizen and News compiled a list of statistics near the end of the season, listing Wright's batting average as .164 (61-for-371), yet they also used a very early Sabermetrics-type analysis of his fielding. "The only result which gives any idea of their different fielding rank," the writer pondered, "is obtained by counting the sum of each player's put outs, assists and errors as his 'chances,' and noting what part of these he has improved." By this analysis, Wright's fielding percentage was figured as .920, tied for highest on the team. "We doubt, indeed, if any short stop in the country has as good a record this year."28 On October 13, Wright had a hit and scored two runs as Lowell won the New England Championship over the Manchesters, 6-4.29 Twenty-five years later, the Boston Herald referred to the team as "one of the most famous teams that ever represented a New England city."30
Wright continued playing in Lowell in 1878. He went 3-for-5 on August 12 in an 11-10 win over New Bedford.31 Wright became stronger in the field and at bat, and rumors circulated that his brother George was to leave Boston for New York in 1879 and Sam was to take his place at shortstop.32 While final statistics weren't found, those published in mid-June showed Wright batting an improved .265 (31-for-117).33 But Sam never replaced George in Boston.
Wright left Lowell in 1879 to be the team captain of the New Bedford, Massachusetts, amateur team.34 They won their opening game against Manchester, 8-7, on April 28. "Sam Wright's batting and fielding were chief features of the game," wrote the New York Clipper, as he got four hits and scored twice.35 The New Bedford club later disbanded and Wright replaced his brother, George, who was now playing for Providence and was away arranging a future game. Sam got two hits in a 5-2 win over Jersey City in an exhibition game in October. Sam also joined George on the field, the former at shortstop, the latter at third base, in a 15-1 win over a cricket team.36
A decade after his brothers put Cincinnati on the baseball map, Sam Wright got a job with the Cincinnati Reds for the 1880 season. The New York Clipper described Wright as "the active and efficient short-stop of the Cincinnati Club."37 Wright did make the first hit of the season for the Reds, a single in an Opening Day loss to Washington, but "was caught at second."38 He struggled thereafter. "It is hardly probable that Sam Wright will remain with the Cincinnatis after June," reported the Clipper.39 He was released before the season ended, batting .088 in nine games.
Wright played for a Boston Picked Nine club against Providence on April 19, 1881.40 On September 23, he played in his final major league game, again for Boston, and his only one of the season. He played shortstop for Ross Barnes, who had been suspended for "poor play."41 He went 1-for-4.
The Boston Herald noted in 1885 that Wright was playing on the Wright & Ditson baseball team,42 and played baseball and cricket numerous times, often with his brother, George, at the Longwood Cricket Club.43 Apparently, it was also in 1885 that Wright returned to New Jersey to open his own sporting goods store, although apparently it did not last very long.44
Wright played alongside George in an old-timers game on June 21, 1897, at the South End Grounds against a team from Australia. George played shortstop and Sam played second, then later moved to third when Harry Schaefer jammed his finger.45
The 1900 census showed Wright living in Wakefield, Massachusetts, in the home of Temple and Mary Craige, his brother-in-law and sister. Wright worked as a "Racquet Stringer," a job he probably performed at George's Wright & Ditson sporting goods shop. At the 1920 census, the 72-year-old was living in Boston and still working as a "Racquet Stringer" for an "Athletic Goods Store."
Sam Wright suffered from arteriosclerosis and died of a cerebral hemorrhage on May 6, 1928, at the age of 79. He had been living at the residence of his brother, George, in the Dorchester section of Boston. He was buried at St. Patrick Cemetery in Stoneham, Massachusetts.
Sources
Besides the sources cited in the notes, the author was helped by the following:
Sam Wright file from the Baseball Hall of Fame.
Samuel Wright (1848-1928) http://wikitree.com/wiki/Wright-21309 Retrieved September 20, 2016.
Thorn, John. "Who was George Wright?" http://ourgame.mlblogs.com/2016/09/20/who-was-george-wright/. Retrieved September 23, 2016.
Notes
Born
November 25, 1848 at New York, NY (USA)
Died
May 6, 1928 at Boston, MA (USA)
If you can help us improve this player's biography, contact us.
http://sabr.org/sites/default/files/WrightSamJr.png
600
800
admin
/wp-content/uploads/2020/02/sabr_logo.png
admin
2016-11-09 22:31:14
2016-11-09 22:31:14
Sam Wright Jr.